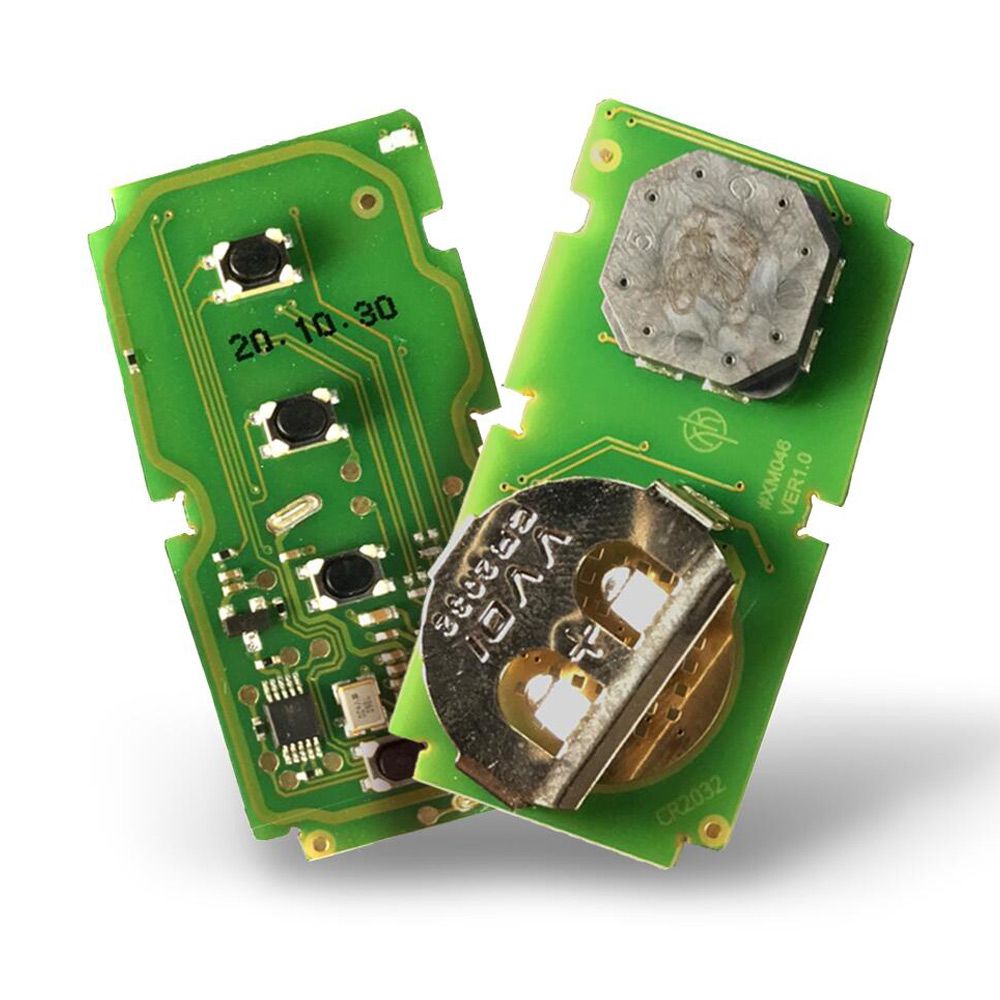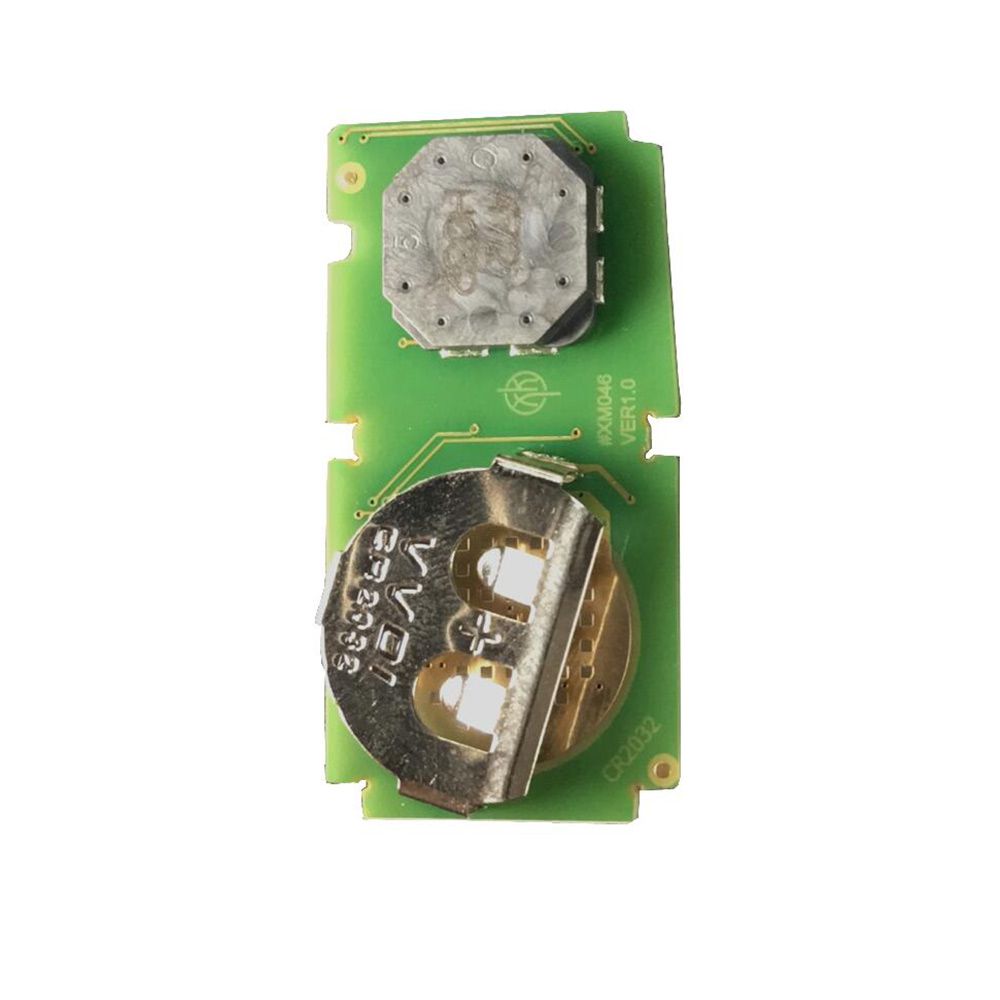 Description
Xhorse XM Smart Key PCB XSTO00EN for Toyota

Highlights:
1. Support 315/433mhz
2. Support multiple board numbers/frequencies/models
3. Support both 4D and 8A series smart key
4. Compatible with 40bit, 80bit, 128bit, single frequency, dual frequency
5. Support re-generate
6. Compatible with Key Tool Plus, VVDI Key Tool Max, VVDI MINI Key Tool
Notice:
1. The first time generate the XM-Prox remote will cost 200 points, for re-use, free to generate.
2. In database, when it shows XM Smart Key, you will need use this Toyota smart key.
3. Please update
Xhorse
APP to V2.1.3 or newer.
Xhorse
APP Update V2.1.3
-MINI KEY TOOL->vehicle remote->Add XM smart key generation
-MINI KEY TOOL->Special Function ->Add XM smart key customization and toyota smart key frequency setting
Support version: 0020, 0010, 2110, 0182, 3330Frequency:
312.10/314.35
314.35/315.10
312.50/314.00
314.00/315.10
433.92
433.57/434.41
Support for Toyota Model:
For Camry (12-17)
For Alphard ( -12)
For GS400 (13—1 7)
For CT200(15)
For RAV4(08-19)
For Sienna (05-05)
For GS430(13-17)
For NX2O0(16-)
For Corolla (08—18)
For Previa(O7—)
For IS2O0(13-17)
For RX450(15-)
For LEVIN (-18)
For Wish (18)
For 1S300(13-17)
For BRZ (-14)
For Land Cruiser(O8-2O)
For E'Z (-15)
For ES330(13-17)
For Toycta86(12—14)
For Highlande (O9-19)
For VIOS (08-13)
For RX270(14)
For Crown(1O—17)
For GS300(13—17)
For CX460(1O)
For REIZ(O8-12)
For ES300(13-17)
For Landcruiser Prado(O8-20)
Upcoming Update Version:
3370, 5290, 7930, 7980, 0031, A433, F433, 0140, 0111, 7930, 7980, 0310, 0120, 0410, 0440

Previous: Lonsdor Nissan 22-digit PIN Code Calculator with 20 Times Calculation Free Shipping by DHL
Next: Lonsdor JLR License for 2015 to 2021 Jaguar Land Rover Add Key/ AKL via OBD