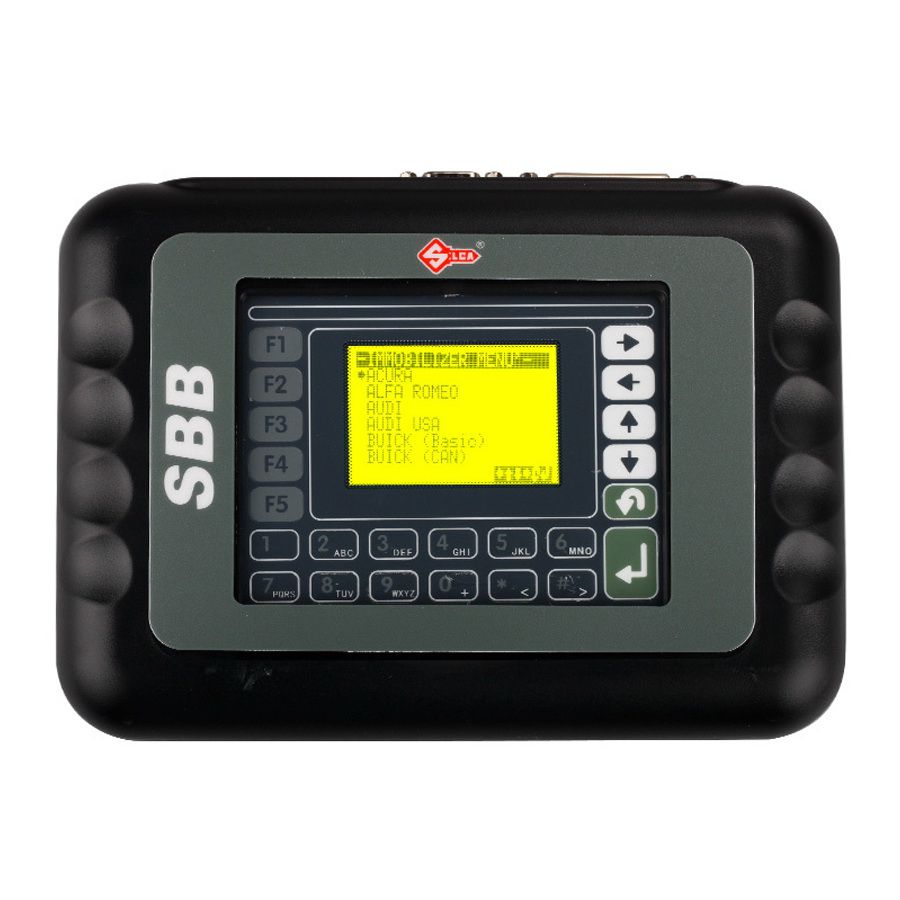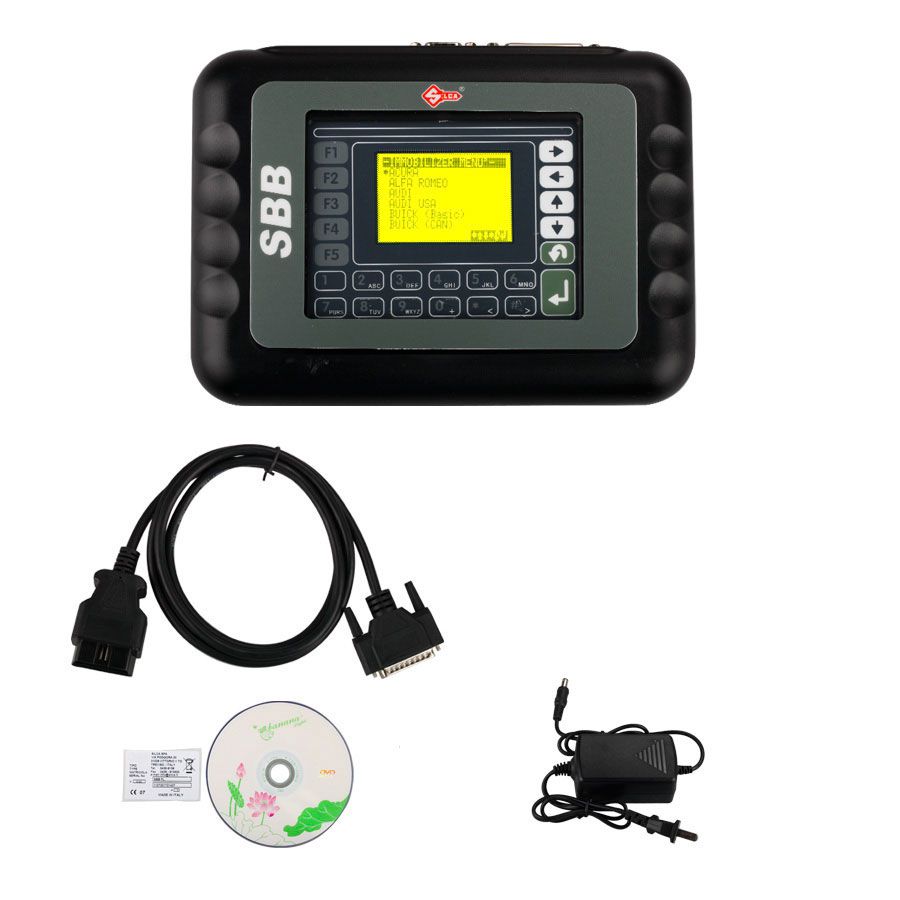 Description
Newest Software Version: V33
-programming new keys,new remote controls
-reading keys from
IMMO
bilizer's memory
-deactivating keys no longer in the car owner's possession
-operation by means of a menu guided programming
-software with full database containing all the most important vehicle made
SBB V33 Supported languages:
Italian/German/French/English/Spanish/Greek/Portuguese/Turkish/Russian
1pc x SBB Main Unit
1pc x OBD II cable
1pc x AC adapter
1pc x CD with user manuals & updating software


---
Customer share:
Q: Can SBB match Austrialia Ford Falcon and Holden Commodores?
A: No,it cannot.
Q: Why SBB do not have lots of connectors?
A: This product can directly connect with the car's
OBD2
16pin connector.
Q: Can this new version be updated?
A: The package will conclude with update information.
Q: What type of cars can this product programming?
A: SBB is a univeral key programming tool.It can do lots of cars,but to detail car compatible list,there is a file on our website or you can contact our customer service.
Q:what's the difference between the SBB,ZED BULL,T300 and MVP?
A:SBB can programm keys very easily, but if you want to copy keys easily and quickly, you can choose zed bull. And T300 and MVP tends to do Euro and America cars.If you want to do ford or toyota cars,it is better to choose
SBB key programmer
.Also,T300 and MVP can do car from 1996-2008,can not do many new car as SBB V33.
Q:Can your sbb get disable/off the
IMMO
?
A:No,it can not.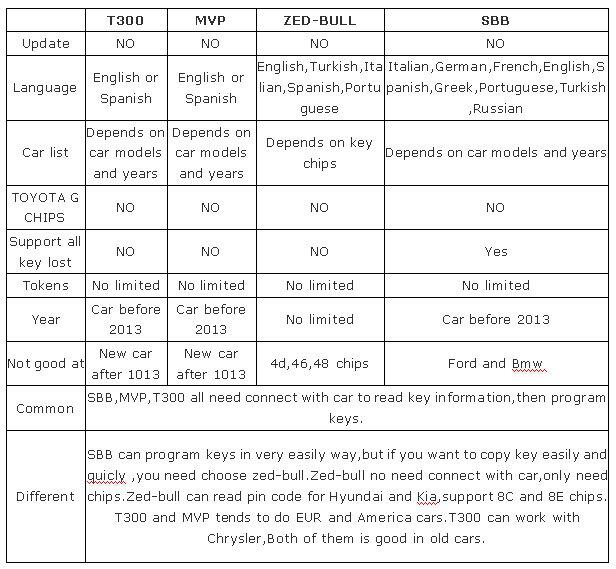 Previous: Newest MVP Key Programmer 2015.2V English