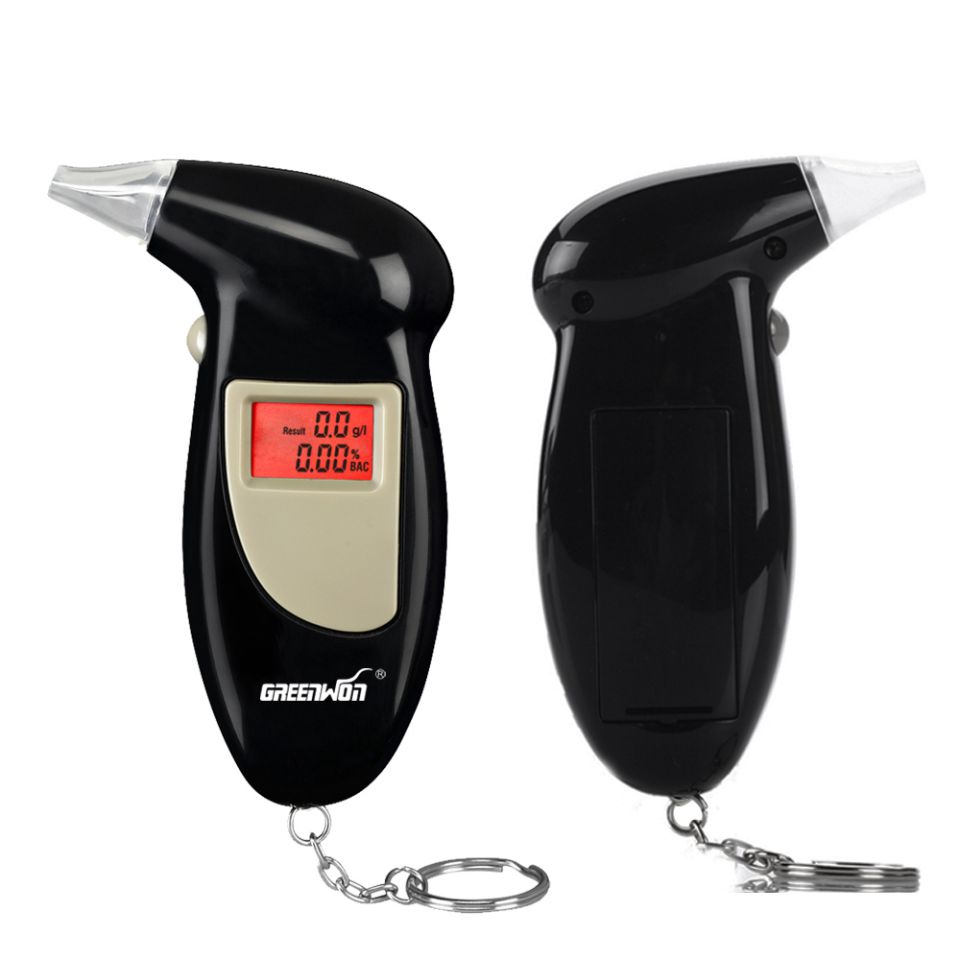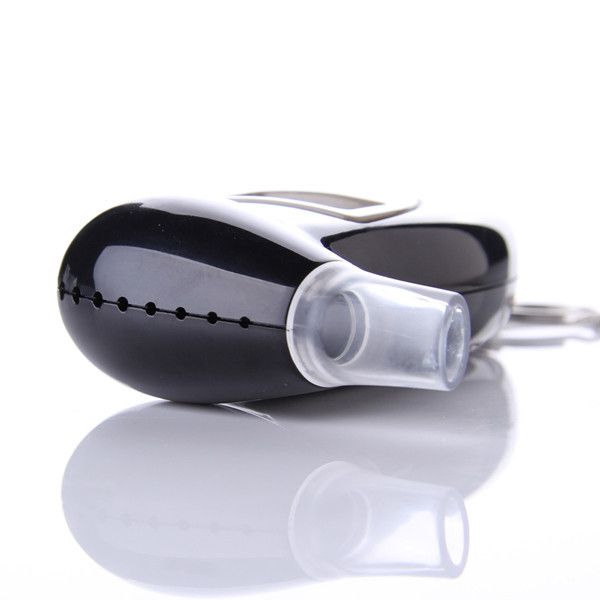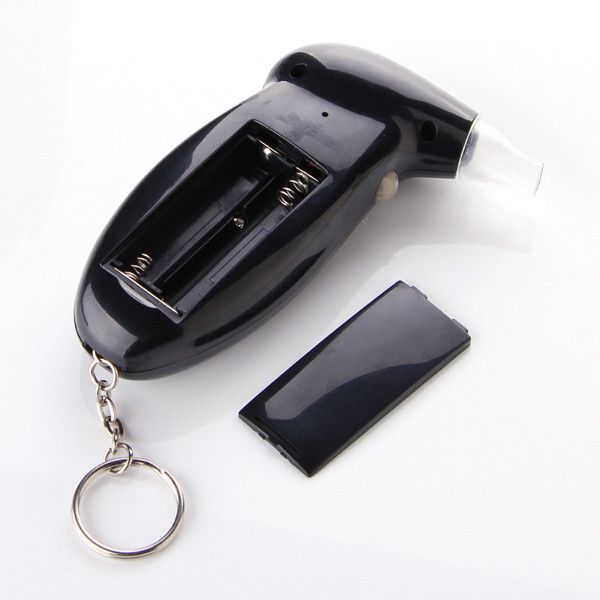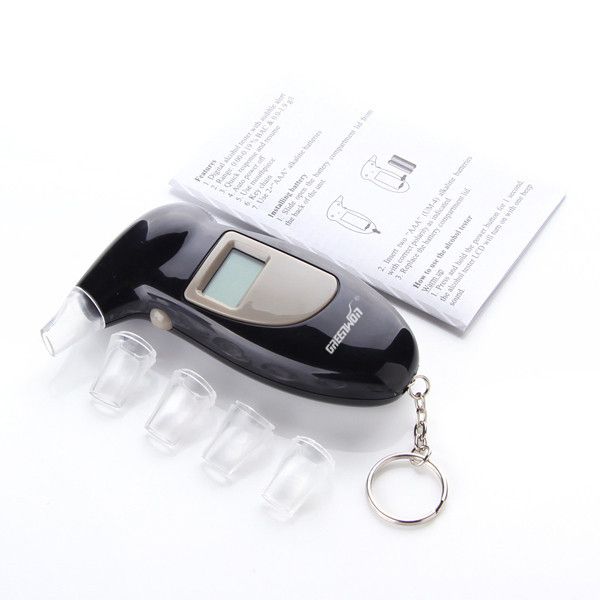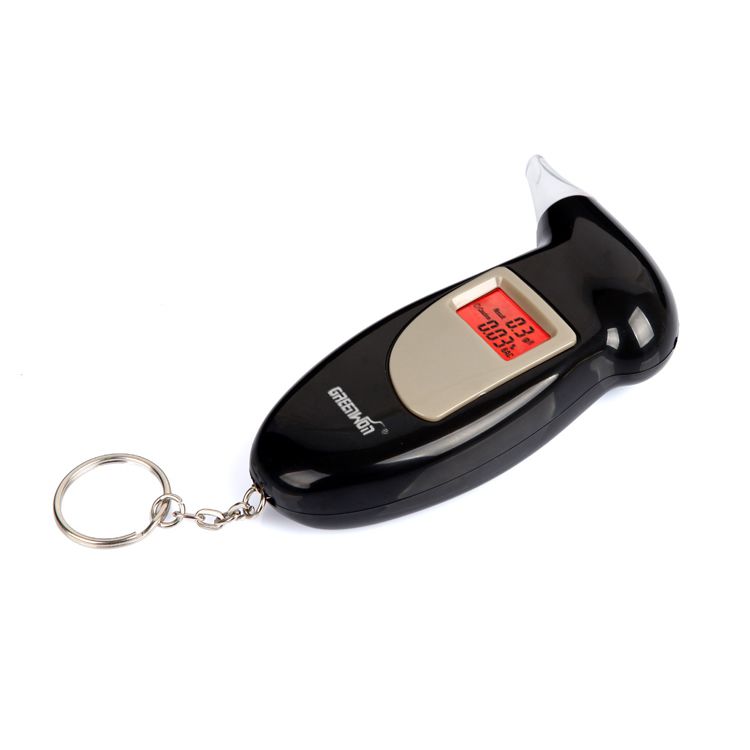 Description
Tips: In order to get more reliable record as possible, advise that you should make the test after least 45 minutes after drinking.
When using precautions, must see !
after drinking , it is recommended to wait 20 minutes before testing, because alcohol takes about 20 minutes into the blood from the digestive organs , and residual alcohol in the mouth takes time to dissipate .
To get a more accurate result , the distance should be at least three minutes between each test .
Do not use benzene , gasoline and thinners cleaning product ingredients tester .
Do not allow any liquid penetrated into the sensor.
to remind you , to you and the safety of others , do not drink and drive.
For aviation security reasons, this product delivery without battery
Tips: In order to get more reliable record as possible, advise that you should make the
test after least 45 minutes after drinking.
Our alcohol tester can precisely test your alcohol consumption, with a 0.00-0.19% BAC & 0.0-1.9g/l test range. After you drank, you can use it easily to test your alcohol consumption to avoid drunken driving problems. It's so easy to use; what you do is breathe on it, and after 5 seconds it gives you the results. It's a brilliant gadget to stop you having one too many, and is so small that you can take it anywhere. The red LED backlight will show you the test result clearly even if in the dark.
Features:
Brand new Digital Display Breath Alcohol Tester
Digital alcohol tester with audible alert
Range: 0.00-0.19% BAC & 0.0-1.9g/l
Quick response and resume
Auto power off
Comes with four extra mouth pieces
Key chain
Red LED backlight
Perfectly to fit into your pocket or purse
Accurate
Note: This item without retail packaging.
Specifications:
Color: Black
Material: ABS
Backlight: Red LED
Accuracy: 0.01% BAC& 0.1g/l
Warm Up Time: Less than 10 Sec
Response Time: Less than 5 Sec
Test Range: 0.00-0.19% BAC & 0.0-1.9g/l
Working Environment Temperature: 10-40 Celsius
Working Environment Humidity: 40%-90%
Power Source: 2 x AAA Alkaline batteries (not included)
Weight: 87.0g
Packaging Dimensions: 142.0 x 110.0 x 35.0mm
Package include:
1 x Breath Alcohol Tester with Original Color Box
6 x Tips
1 x User Manual (English and Russian Version)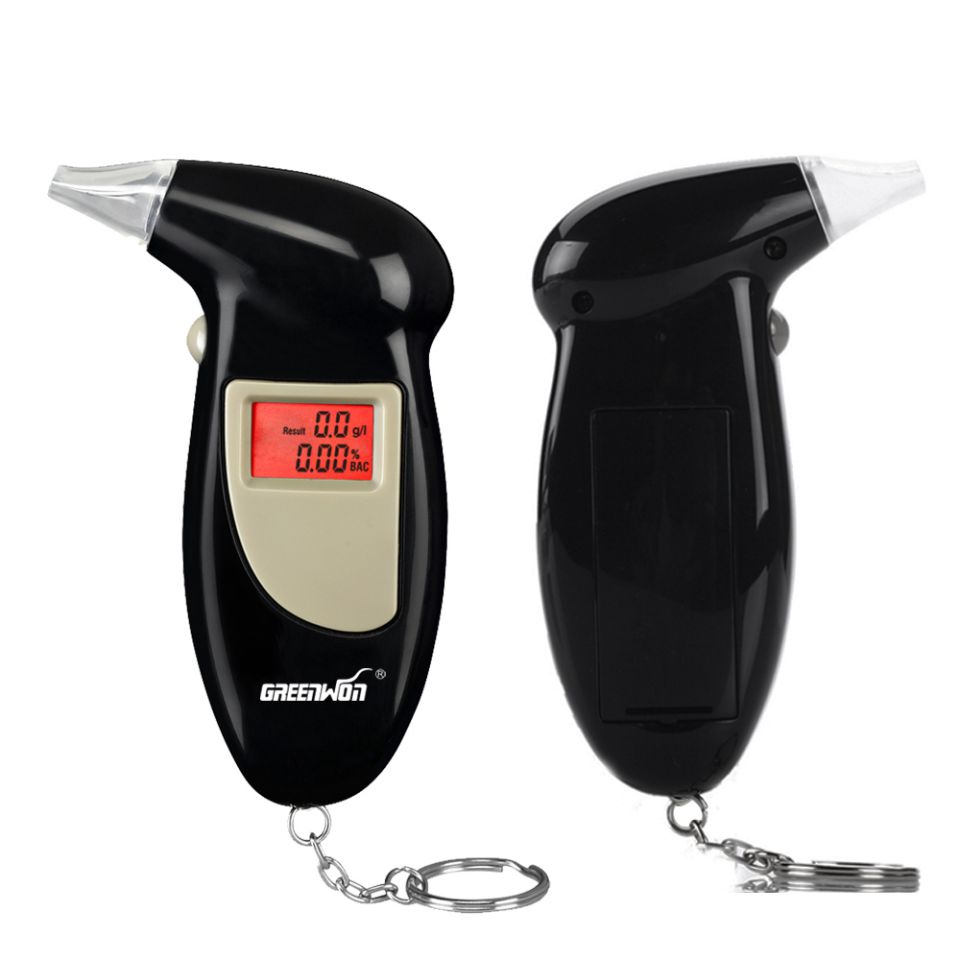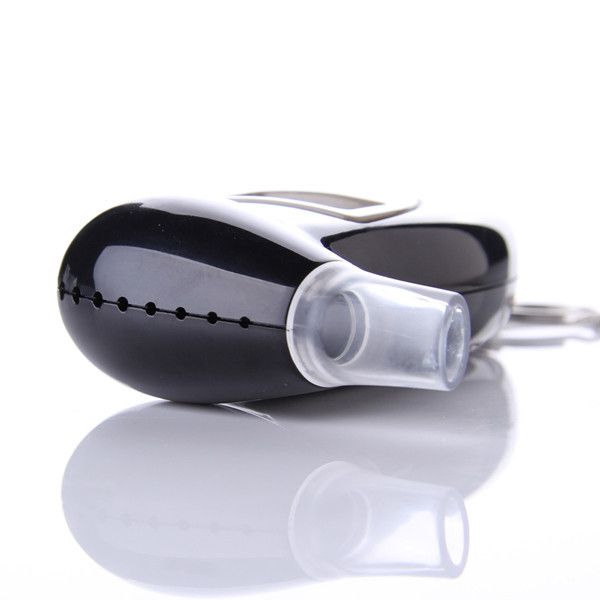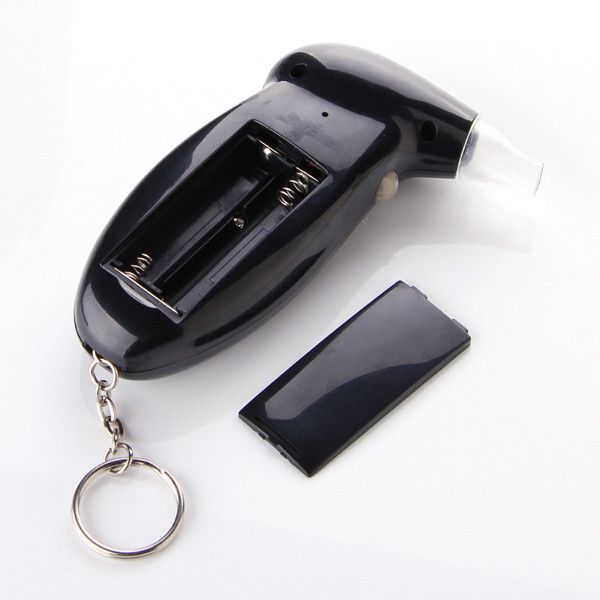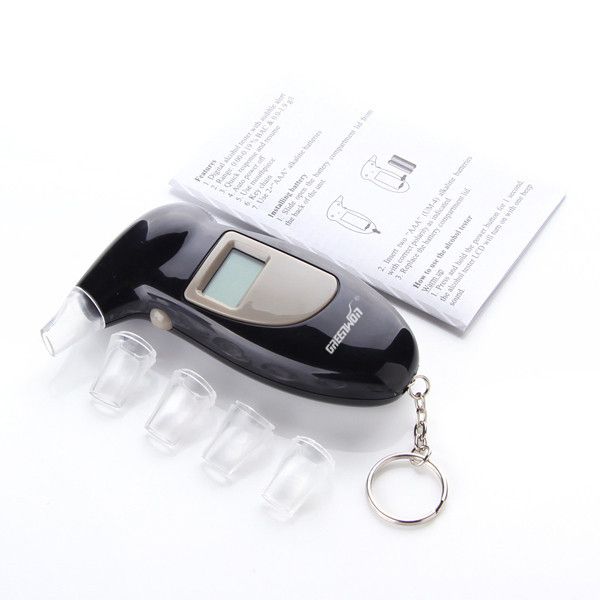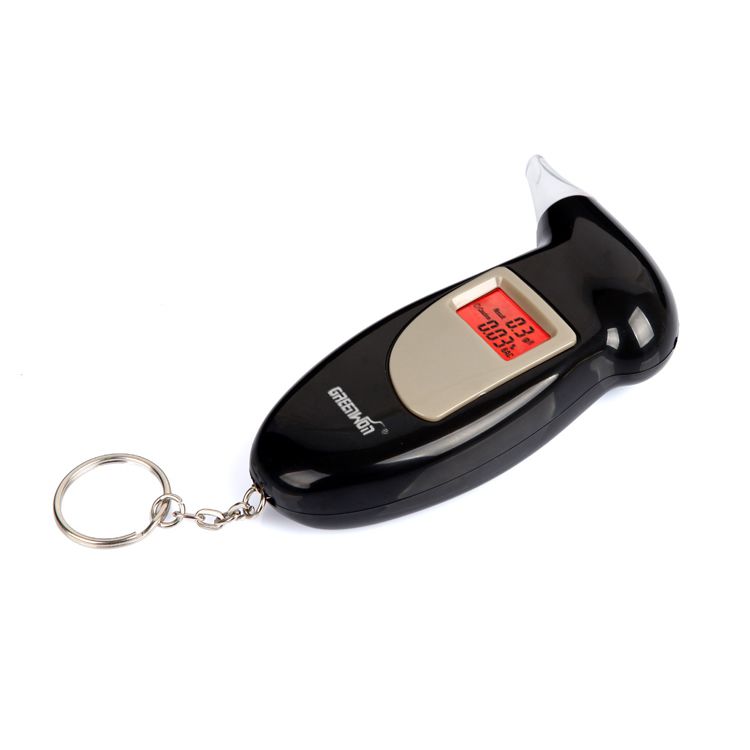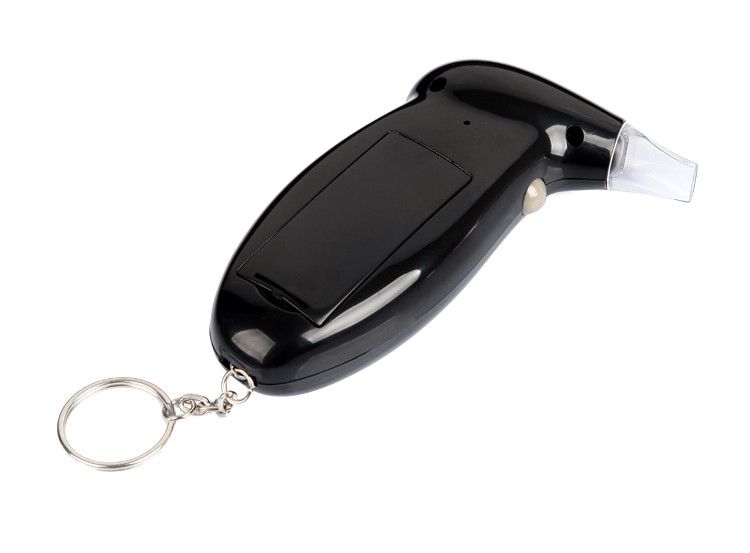 Reviews

15
#1 Gustavo Caputo
Apr 9, 2019

Good seller! Super fast shiping!
#1 Brian Buckowski
Nov 9, 2018

Item arrived quickly and guality was good.
#1 hamid aboualaoui
Jul 9, 2018

Received it, but not tried it yet
#1 Max Kelebeev
Jul 9, 2018

As the product description, only think the seller could give a support
#1 Aliaksei Shauchenka
Oct 9, 2018

Product as described request. Very fast. Recommend all p.
#1 Isaac Asiba Johnson
Feb 9, 2019

Good stuff. All as in the description
#1 Opidairrasp Opidairrasp
Jun 9, 2018

Everything ok this Professional safety LED display blowing Alcohol Tester Drunk driving test Portable alcohol detector Keychain sobriety tester is good quality, working very well
#1 adriano xavier
Jul 9, 2018

A professional approach, I recommend the seller
#1 Lawrence Bottomley
Jan 9, 2019

works Perfect Thank You
#1 Anderson Fonte Moreira
Jun 9, 2018

Fast delivery, good package, good price. Hope everything works as it should.
Previous: AT-818 Digital Alcotest Alcohol Tester Breath Analyzer Detector Breathalyzer Tester
Next: Portable 360 degree rotating mouthpiece red backlight Accurate Breath Alcohol Tester LED Light Alcohol Breathalyzer