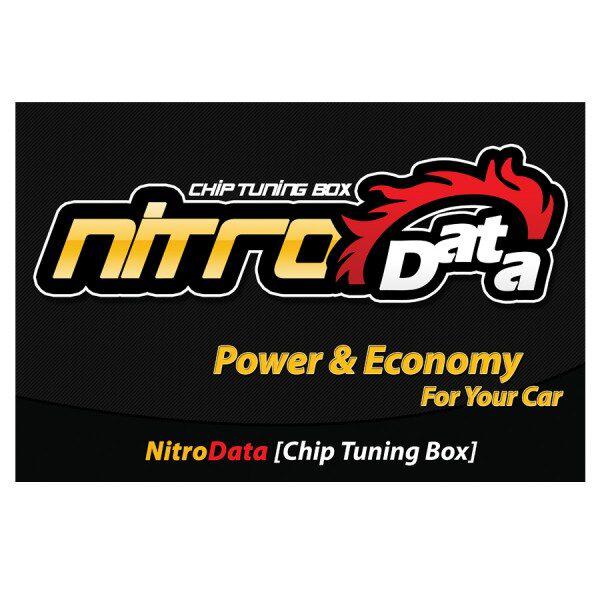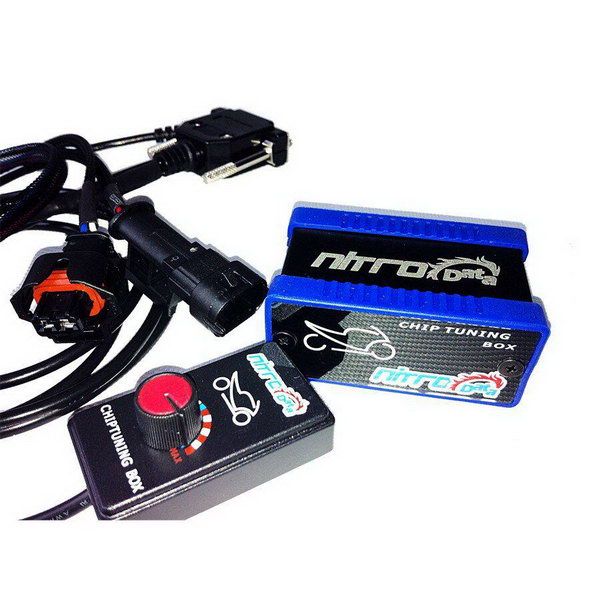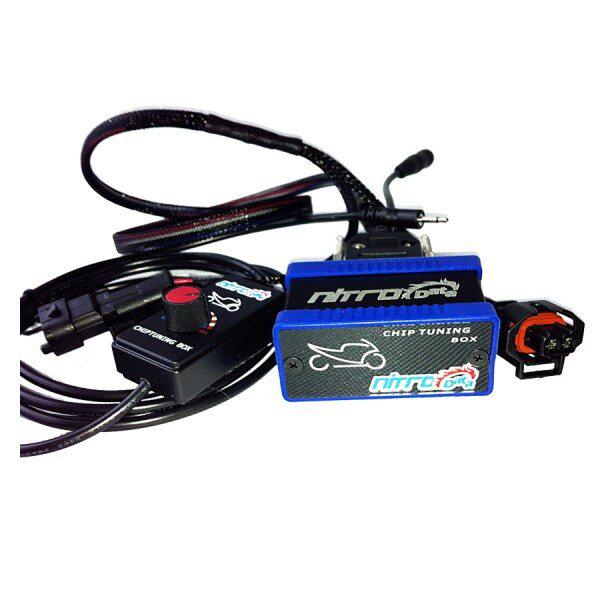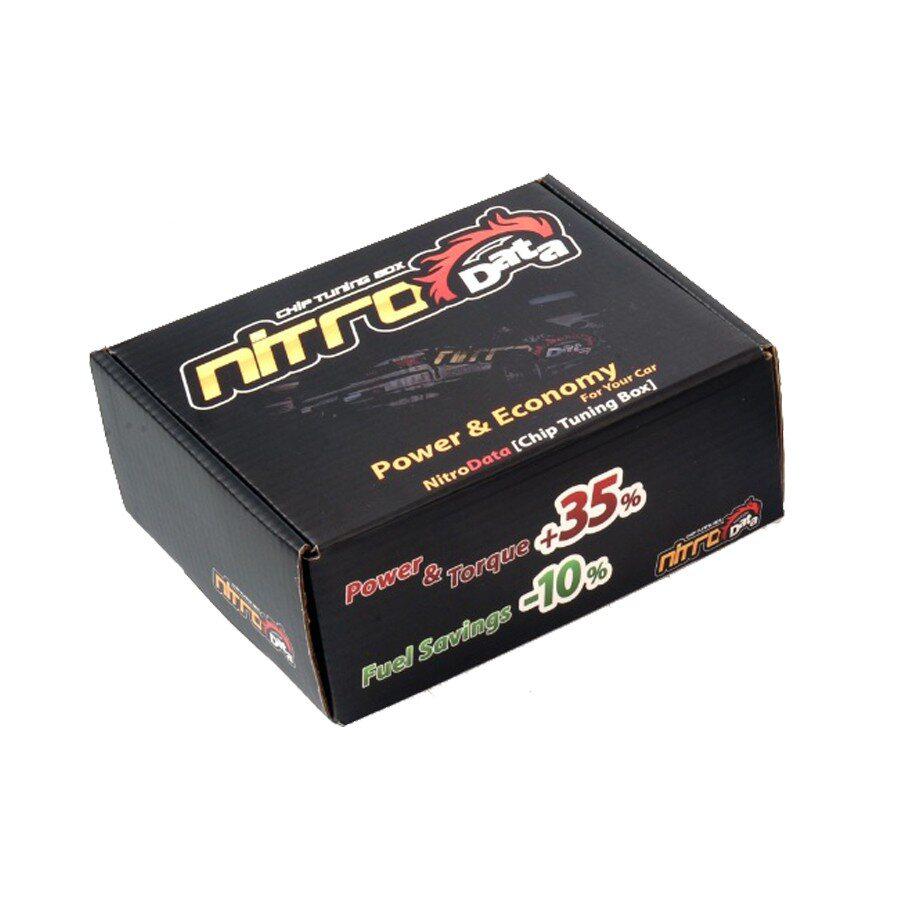 Description
NitroData Chip Tuning Box for Motorbikers M1
Why we need to use Nitrodata chip tuning box?
As some motorcycles run richer and others are leaner, we suggest that you start by using the NitroData with the dial set to minimum and gradually increase the dial to a higher until you find the setting which is best for your bike. A slightly modified engine (sport exhaust, air filter etc.) will generally a better performance with the dial set around midle if the bike has an aftermarket exhaust system fitted. A setting between midle and midle more can be used

When the catalytic converter has been removed. The original standard performance is to be found at minimum setting on control unit.
If the bike running richer then the setting will probably need to be set between litle then minimum. You will feel from the performance of the motorcycle when the engine is running smoothly and it is not necessary to run a Dyno test. Please avoid falling into the trap of thinking the higher the maximum the better the performance as it will vary depending on the bike. If it appears that you are losing the torque when you hit high speeds this most probably means that you have set the NitroData number too high and need to try a lower setting.
What you need to do to use Nitrodata chip tuning box?
To fit the NitroData you will need to locate the air temperature sensor (IAT) which is located near the air box on most bikes.Disconnect the plug connectors which are already attached to the IAT and attach the plug connectors of the NitroData module to the relevant connector of the IAT. The NitroData is now ready to use.
What motobike brand it can do?Does it has user manual?
Please check the technical service which next to the description.

NitroData Chip Tuning Box for Motorbikers M1 vehicle list:
Bonbardier Outlander 400
Bonbardier Outlander 500
Bonbardier Outlander 650
Bonbardier Outlender 800
Can Am Renegade 500
Can Am Renegade 800
Ducati GT 1000
Ducati GT 1000
Ducati Hypermotard S 1100
Ducati Monster 695
Ducati Monster S2R 800
Ducati Monster S4R
Ducati Monster S4RS
Ducati Sport 1000 S
Harley Davidson 883
Harley Davidson XL 1200N / L / C
Harley Davidson XL 883 / L / C
Harley Davidson XR 1200
Harley Davidson XR 1200 Sportster
Hyosung Aquila GV 250
Hyosung Comet GT 250
Hyosung Comet GT 250R
Hyosung MS3 125
Hyosung MS3 250
Moto Morini 9 1/2
Moto Morini Corsaro 1200
MV Agusta Brutale 910 R
MV Agusta Brutale 989 R 1078 RR
Polaris DS 450
Polaris MXV IRS 500
Package including:
1pc x NitroData Chip Tuning Box
---
Reviews

40
#1 TERRENCE CHIN
Mar 9, 2019

works just as the original
#1 ERIC YU
Feb 9, 2019

Fast delivery, good quality.
#1 Hosameldin Mahmoud Ramadan
Jul 9, 2018

The delivery was fast, all came days in 10.
#1 vicente cruz cebrian
Jan 9, 2019

Super recommended arrived just as it is posted very fast shipping
#1 Moises X Morales
May 9, 2018

Fast delivery, good package, good price. Hope everything works as it should.
#1 Vladimir Karpukhin
Aug 9, 2018

The order came for 3 days, everything would be so!!!! I'll check, i'll add a review.
#1 paul forsyth
May 9, 2018

OK, TOP seller, good supporrt...
#1 Alex Stepanyuk
Jan 9, 2019

Fast delivery, the machine was stitched without problems, everything is ok, you can take!!!
#1 Lee Nguyen
Dec 9, 2018

Soldering quality is good. Refinement does not require.
#1 dennis rawls
Mar 9, 2019

Super fast, tried on my car works perfect. Great seller.
Previous: AD100/T300/SBB/MVP Incode Outcode Calculator