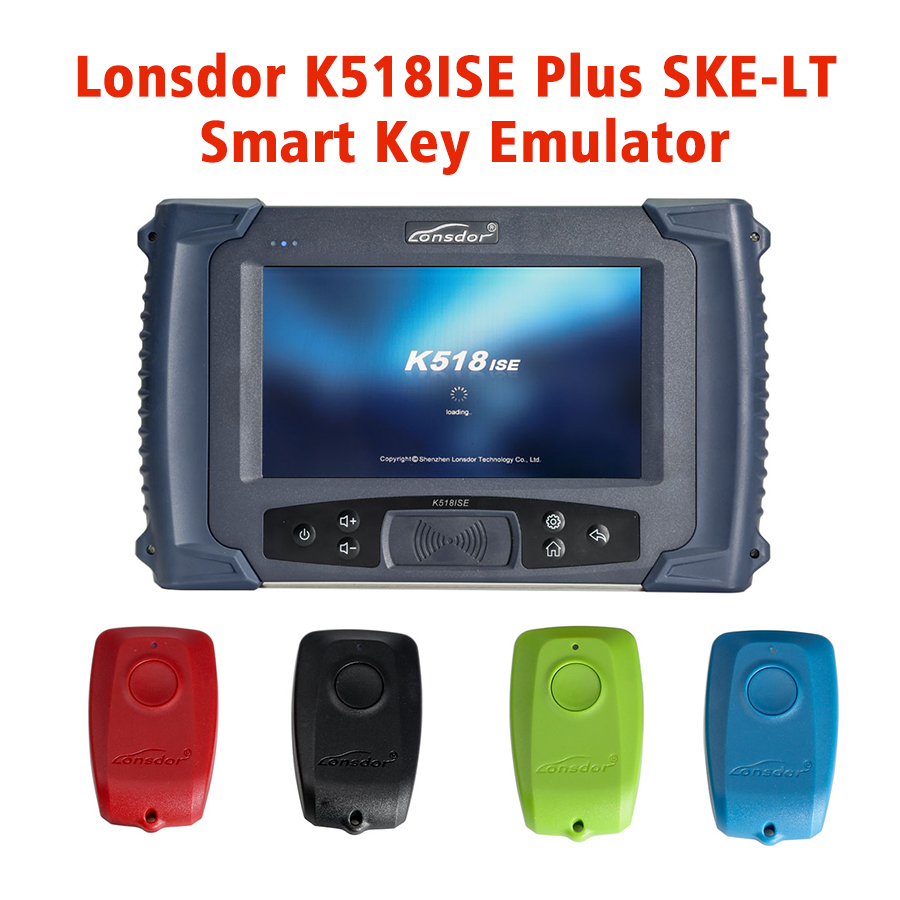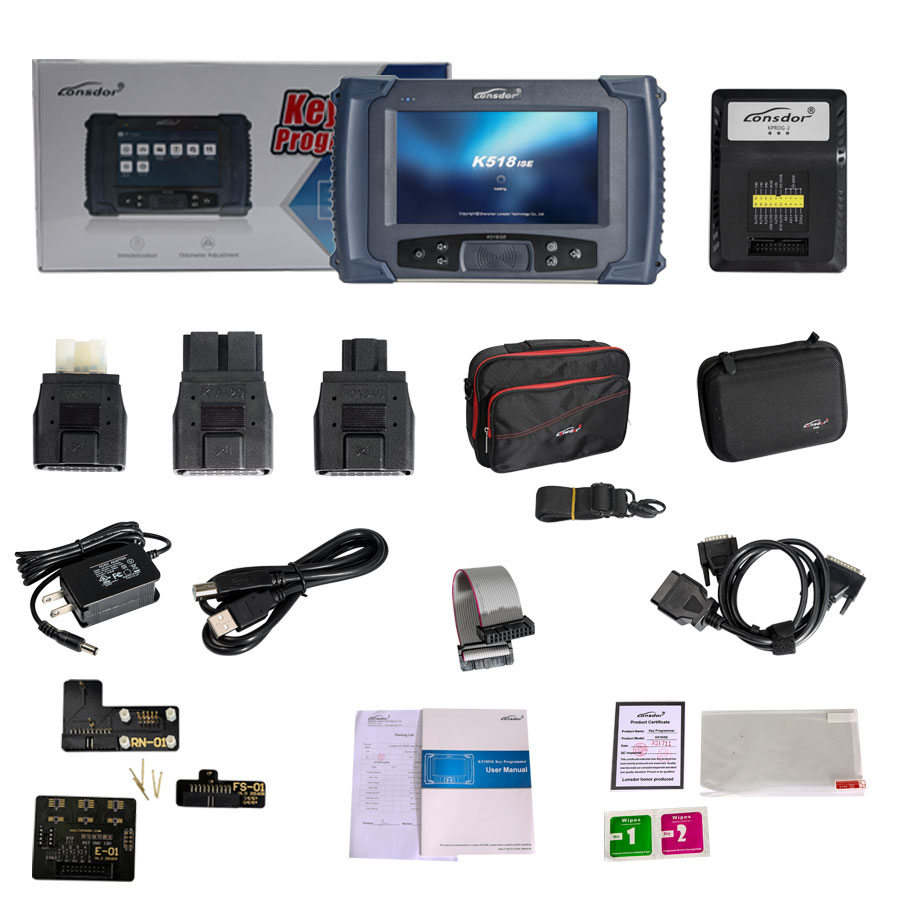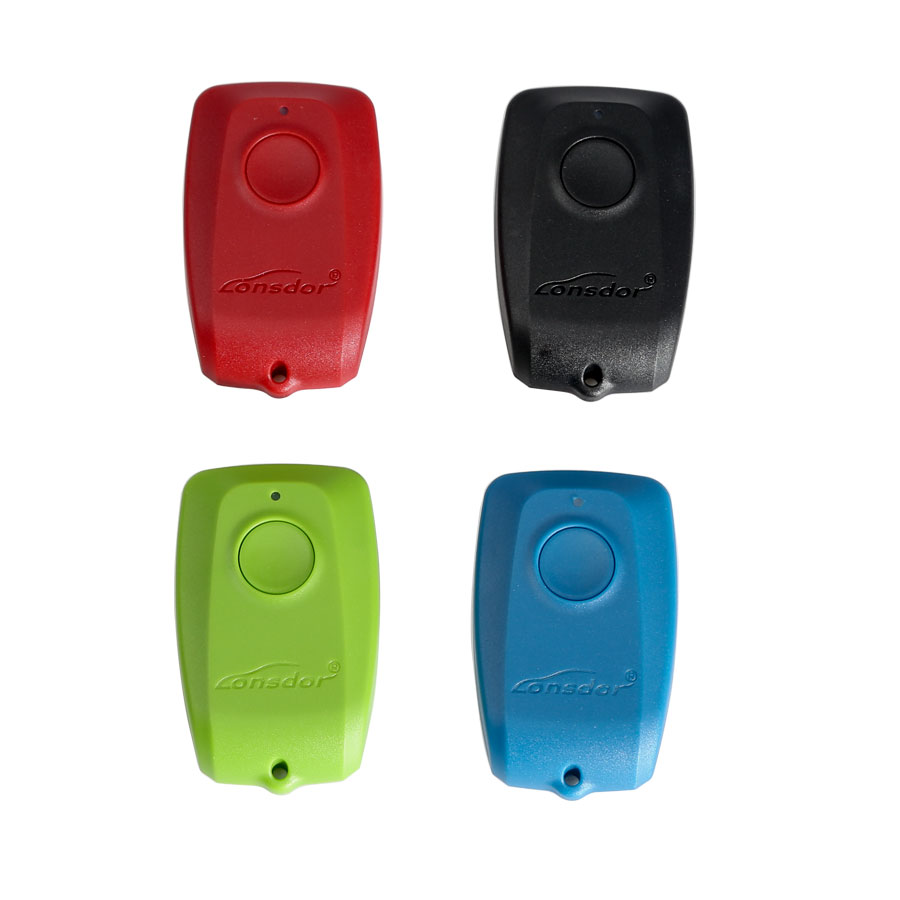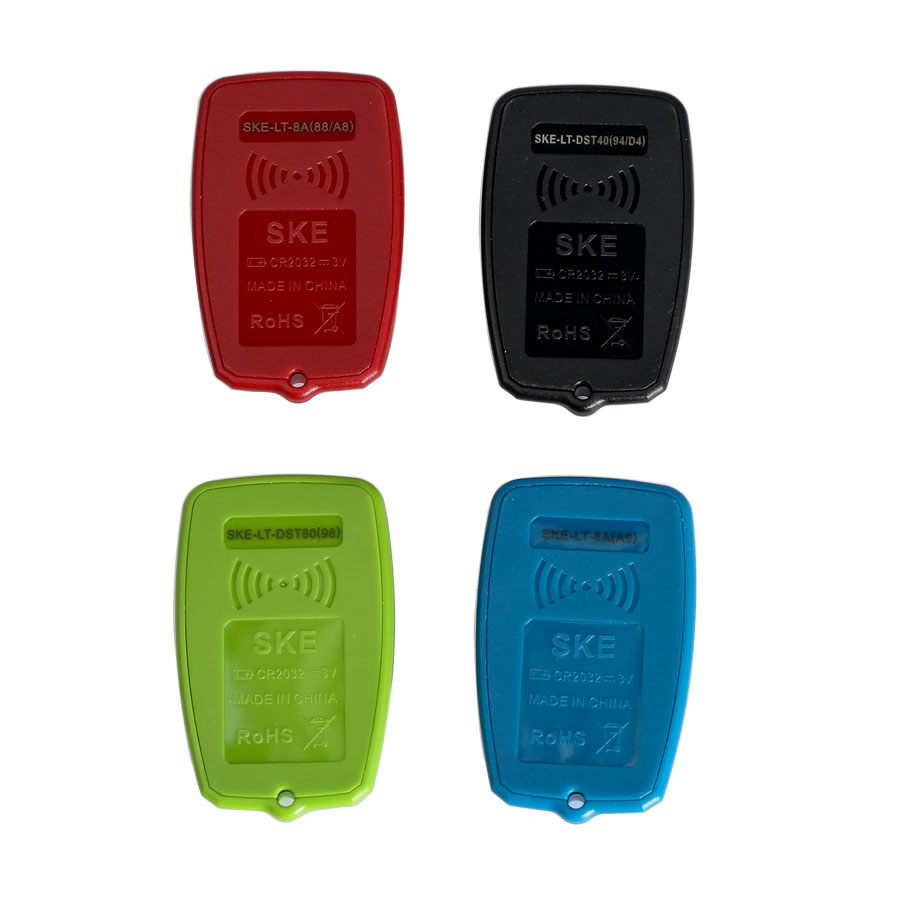 Description

Newest Lonsdor K518ISE Key Programmer with Odometer Adjustment for All Makes
Own Lonsdor K518ISE Key Programmer package and SKE-IT Smart Key Emulator, you can program Toyota/Lexus smart key for all key lost via OBD and a wide range of makes from Europe, America, Asia and China. K518ISE is built-in Volkswagen 4th 5th adapter & RFID transponder reader / writer, supports free BMW FEM key programming ( for all keys lost, enter 32-bit ISN code). Lonsdor K518ISE is specialized on Volvo, Maserati, Ferrari, Lamborghini, Bentley, Nissan etc. Lonsdor K518ISE is free update online and no token limitation.
Lonsdor K518 Main Functions & Features:
Immobilization
Odometer Adjustment
Built-in Volkswagen 4th 5th adapter
Built-in Chip & remote detection module.
Free BMW FEM key programming
Program Toyota/Lexus smart key all key lost via OBD
Lonsdor K518ISE Key Programmer Special Features:
Volvo (S40, S60, S80, XC60, XC90, C30, C70, V40, V60, V70) key programming.
Toyota/Lexus: smart key all key lost - via OBD ( without dismantle)
BMW
CAS3/CAS3+/CAS3++: direct OBD programming
BMW CAS4/CAS4+: dismantle & read data programming
16 -New Maserati: smart key programming
16 -New Ford: smart key programming
Hyundai
/
Kia
46/47/8A smart key: PIN code reading via OBD, all key lost included.
Renault ( Megane, Koleos, Scenic) without PIN code key programming
VAG group 4th & 5th immobilizer system
Ferrari (458, F12, F149): direct OBD programming
Peugeot
/
Citroen
: two ways to read PIN code & programming, all keys lost included.
Lonsdor K518ISE Highlights:
1.The best car diagnostic tool based on
Android
2.
WIFI
networking ensures software upgrading more convenient
3.No need to plug memory card,or connect the computer with data cable,more flexible in
online upgrading,updating and activating.
4.With
USB-B2.0
standard connector,
OBD-II test cable
integrated with the diagnostic connector function of the adapter.
5.Diagnostic speed greatly accelerated,work efficiency improved,better time saving.
6.7 inches high brightness,high definition color
IPS capacitive screen
7.3800mAh prolymer battery
8.Support external memory expansion,better within
32G
9.Built-in professional,poerful
operation assistant system

4-in-1 set SKE-LT Smart Key Emulator for Lonsdor K518ISE Key Programmer
Lonsdor K518ISE can program Toyota/Lexus smart key all key lost via OBD by working together with extra SKE-LT Smart Key Emulator
SKE-LT: Smart Key emulator - Toyota/Lexus smart key for all key lost via OBD.
Black: SKE-LT-DST40(94/D4) -Supports 94/D4 smart key.
Red: SKE-LT-8A(88/A8)-Support 88/A8 smart key.
Green: SKE-LT-DST80(98)-Supports 98 smart key.
Blue: SKE-LT-8A(A9)-Supports A9 smart key.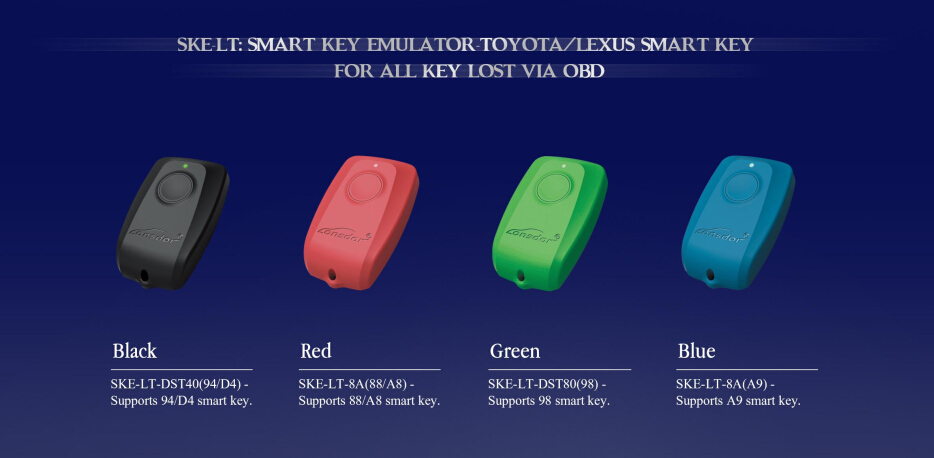 SKE-LT Introduction:
Product name: SKE-LT Smart Key Emulator
Battery standard: CR2032=3V(Please install battery)
SKE-LT Smart Key Emulator Functions:
Bind emulator key: first use, it is required to bind SKE-LT emulator to K518ISE main unit;
Backup EEPROM data: backup on board computer immodata;
Make emergency emulator key: with the backup immodata to make the designated SKE emulator key to the key that can replace the original master key. Such key can be used to turn on the ignition, then add smart key can be proceed;
Add smart key: to add a smart key.
Delete smart key: to delete a programmed key.
Package List:
1* Portable Bag(big)
1*Main Host
1*Power Adaptor
1*USB Cable
1*Packing Bundle
1*OBD Test Cable
1*Extra Connector
1*User Manual
1*Portable Bag(small)
1*KPROG Adapter
1*RN-01 Board
1*E-01 Board
1*FS-01 Board
1*20P Cable
5*Backup Pin
1*Certificate
4pc x smart key emulator
Reviews

14
#1 dror hazaz
May 9, 2018

very good
#1 Darmin Pasalic
Feb 9, 2019

Very good. Arrived before the deadline.
#1 gary milton
Mar 9, 2019

perfect
#1 joanna geng
Feb 9, 2019

The goods were delivered quickly.
#1 Isidoro Benavente
Jul 9, 2018

pretty good to use,thanks for your help!
#1 Rami Wassaf
Jul 9, 2018

Received it via DHL,all good.thank you.
#1 Edward Regalia
Dec 9, 2018

Product as advertised. Delivery superápida. Recommend to everyone. this Original Lonsdor K518ISE Key Programmer Plus SKE-LT Smart Key Emulator is good quality, working very well
#1 Severin Friedl
Aug 9, 2018

Will be than to check, i will add. So everything is wonderful.
#1 Carl Luther
Feb 9, 2019

Is ok!
#1 lherman parker
Oct 9, 2018

The goods came quickly enough, packed perfectly, checked works!
Previous: Lonsdor K518ISE K518 Key Programmer for All Makes With BMW FEM/EDC Functions
Next: SKE-LT Smart Key Emulator for Lonsdor K518ISE Key Programmer 4 in 1 Set No Need Connection from Server