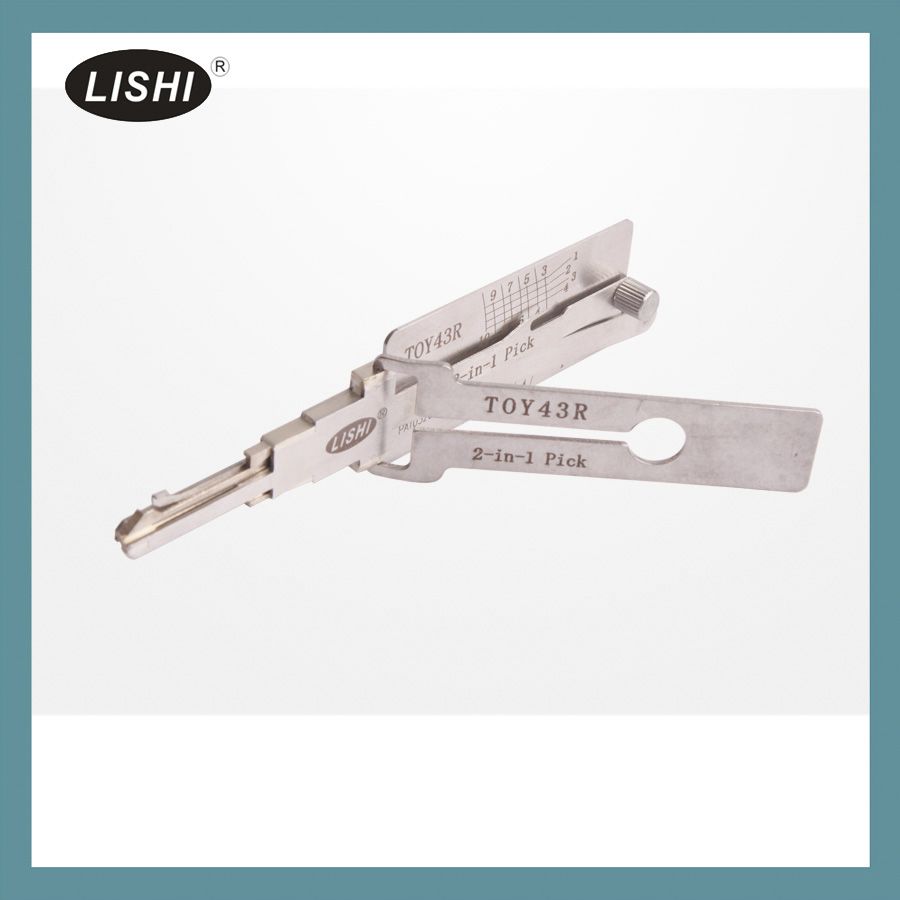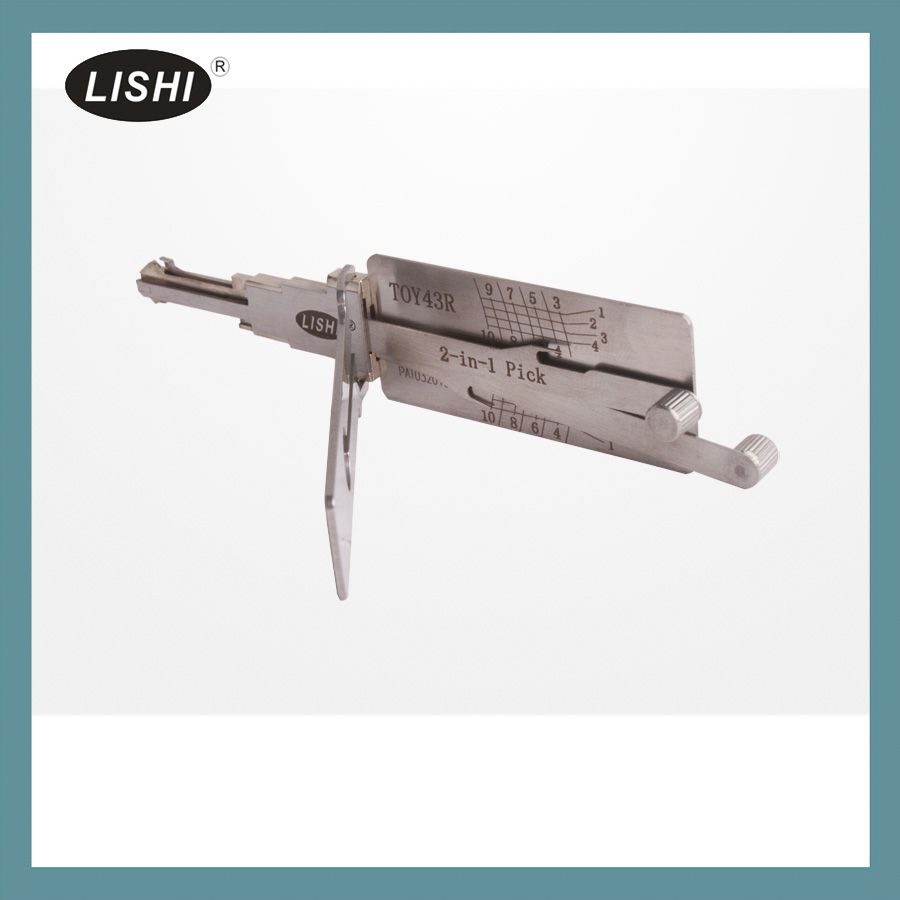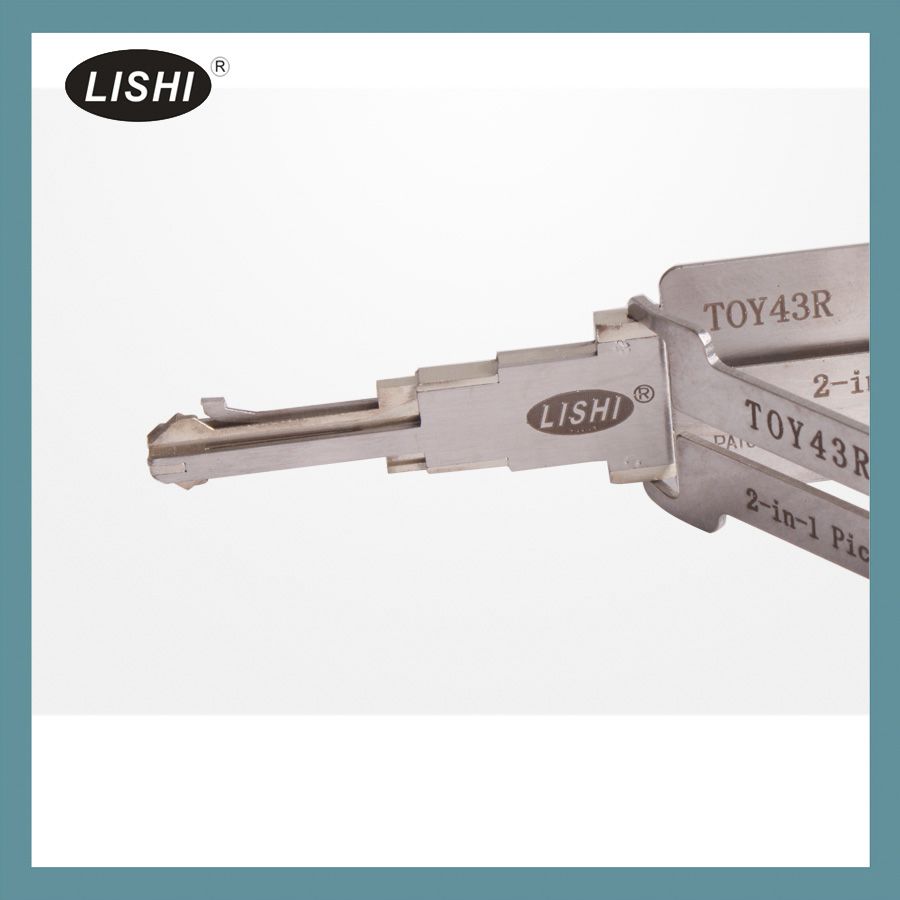 Description
LISHI TOY43R 2 in 1 Auto Pick and decoder
Vehicle List:
colerado 2004 onwards
general motors
canyon
hummer H3 2005 up
Isuzu
Rodeo 2006 onwards
D Max 2002 onwards
I280 Pick up
I350 Pick up from 2006
Holden
Colerado from 2008
rodeo 2003 onwards
Chevrolet
classic from 2004
Malibu 2004 & 2005
Hummer
H3 2005 on

LISHI TOY43R 2 in 1 Auto Pick and decoder Description
The Genuine
LISHI
2-in-1 auto pick and
decoder
is the end product of over 2 years development work. These super tools will pick and decode the lock for you in 3 minutes. Lock picking is made faster than conventional lock picking due to the revolutionary business end of the tools.

Remark: All products has been tested before sending to our customers for make sure it can be operating in good condition
Please pay attention there is no keys in package.

Package including:
1pc x LISHI TOY43R 2 in 1 Auto Pick and Decoder
Reviews

49
#1 Sasha Denisov
May 9, 2018

works just as the original this LISHI TOY43R 2 in 1 Auto Pick and Decoder is good quality, working very well
#1 Jose Fernandes
Aug 9, 2018

Excellent product this LISHI TOY43R 2 in 1 Auto Pick and Decoder is good quality, working very well
#1 SENAD KULENOVI
Nov 9, 2018

Will be than to check, i will add. So everything is wonderful. this LISHI TOY43R 2 in 1 Auto Pick and Decoder is good quality, working very well
#1 Adam Hopkins
Dec 9, 2018

Great quality product delivered very fast this LISHI TOY43R 2 in 1 Auto Pick and Decoder is good quality, working very well
#1 ELZBIETA MORAWA
Jul 9, 2018

All as in the description. this LISHI TOY43R 2 in 1 Auto Pick and Decoder is good quality, working very well
#1 Leonardo Lopez
Feb 9, 2019

It works perfectly! Very good product, i recommend shop and seller. this LISHI TOY43R 2 in 1 Auto Pick and Decoder is good quality, working very well
#1 HENRY AGAR
Dec 9, 2018

Soldering quality is good. Refinement does not require. this LISHI TOY43R 2 in 1 Auto Pick and Decoder is good quality, working very well
#1 James Fleming
Aug 9, 2018

Very fast delivery. I will buy again from this store. Thank you! this LISHI TOY43R 2 in 1 Auto Pick and Decoder is good quality, working very well
#1 Henry Jose Coronel Ruiz
Jul 9, 2018

Very good product this LISHI TOY43R 2 in 1 Auto Pick and Decoder is good quality, working very well
#1 Vojtěch Bařinka
Jul 9, 2018

Received it via DHL,all good.thank you. this LISHI TOY43R 2 in 1 Auto Pick and Decoder is good quality, working very well
Previous: Memoscan U281 VW Audi Seat CAN-BUS OBD Code Reader