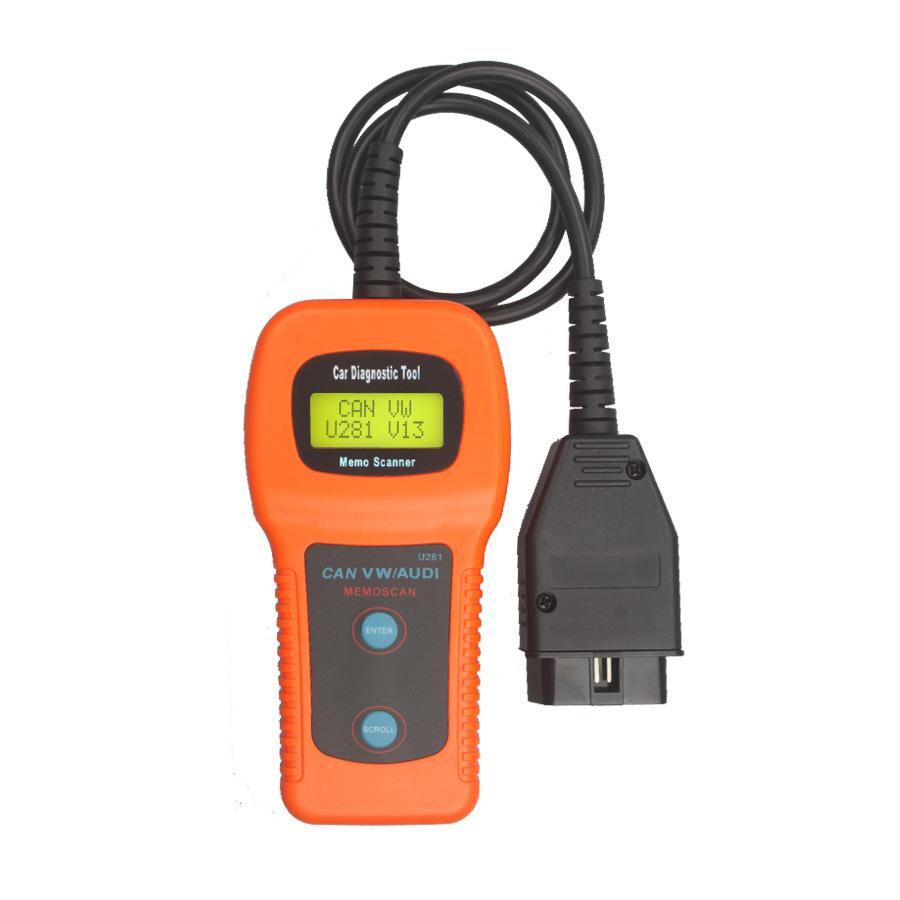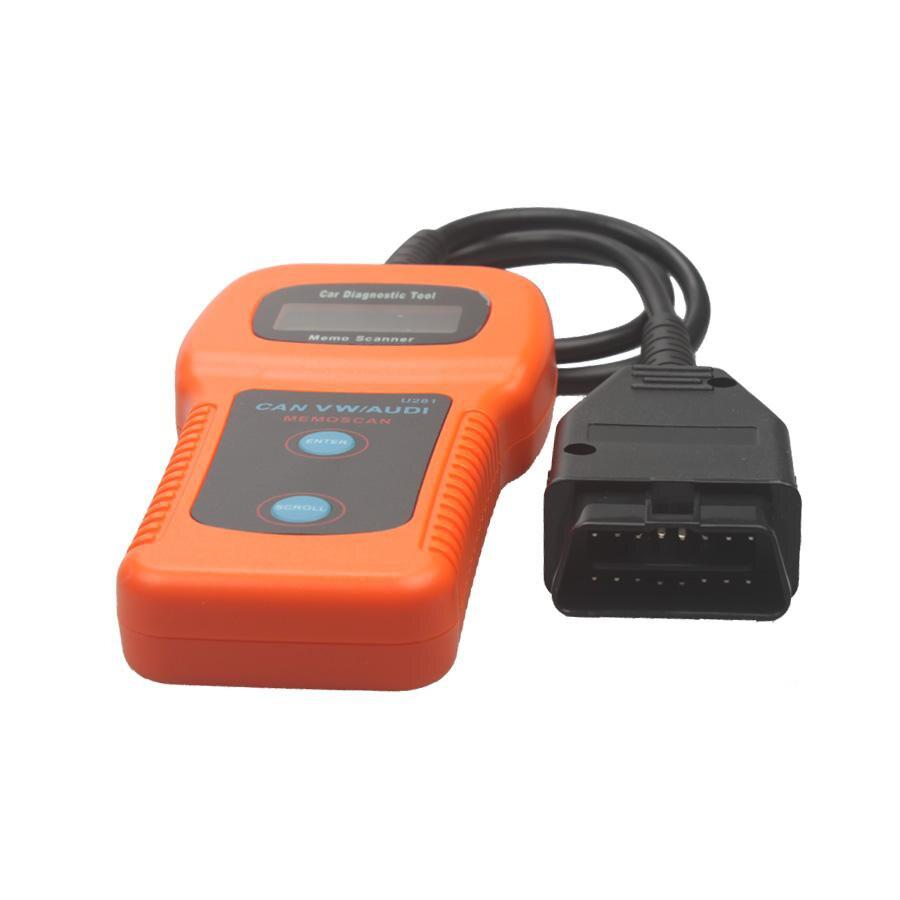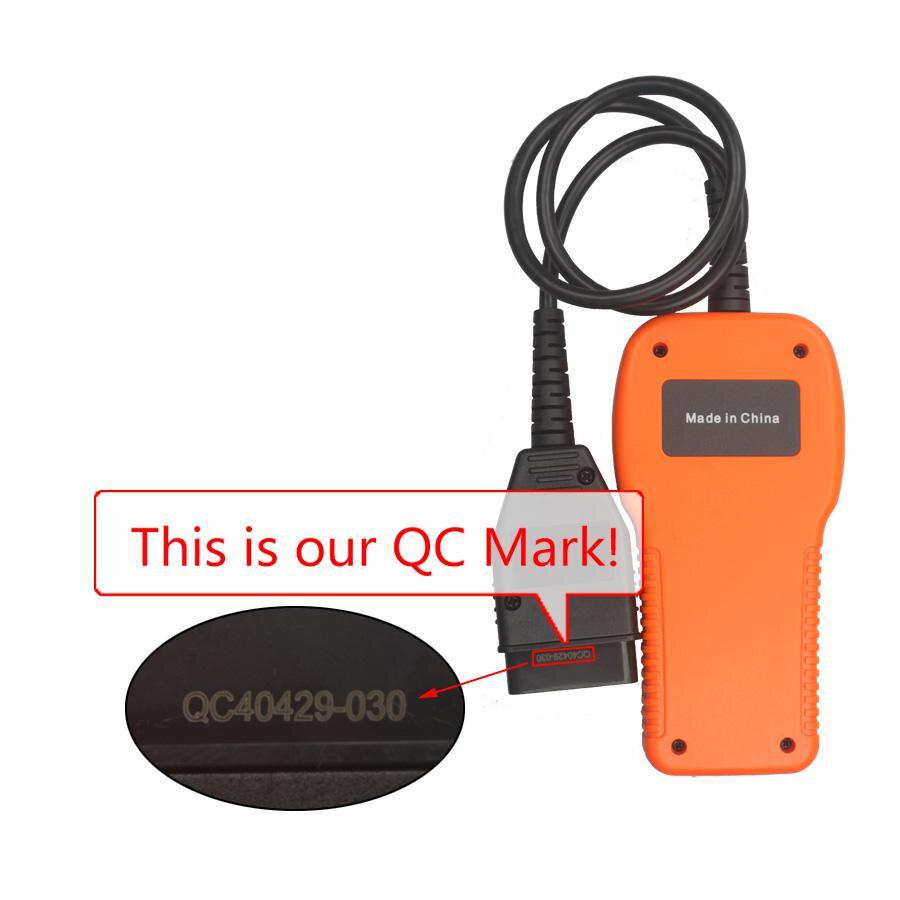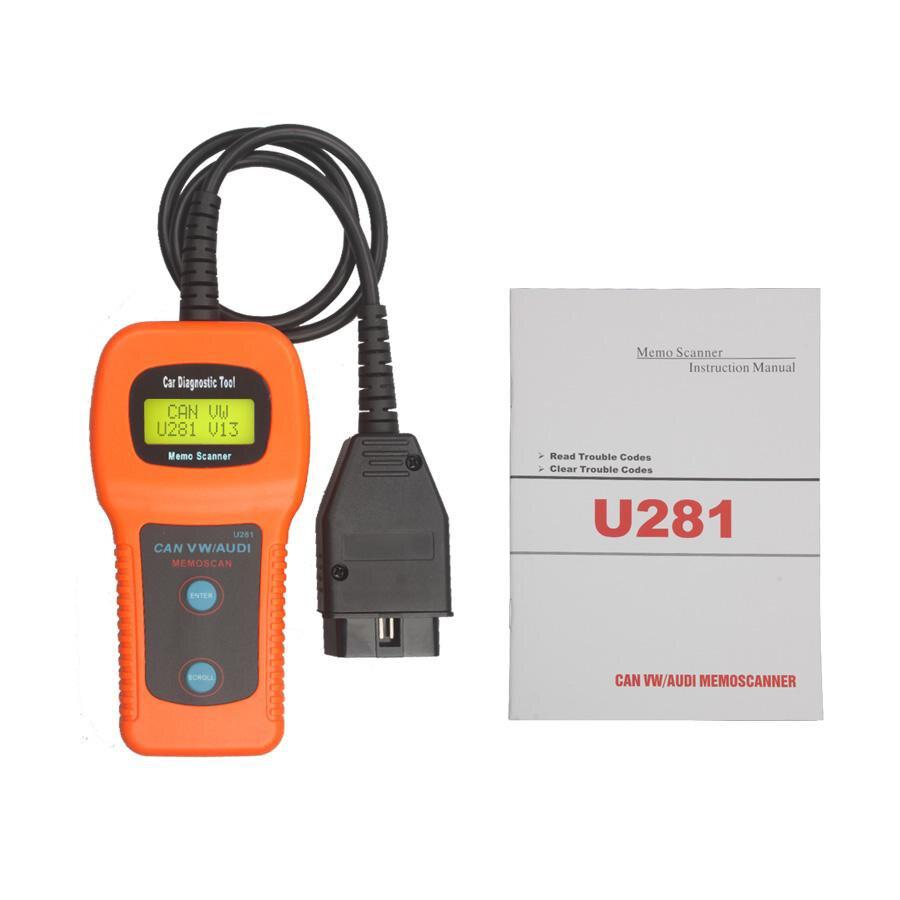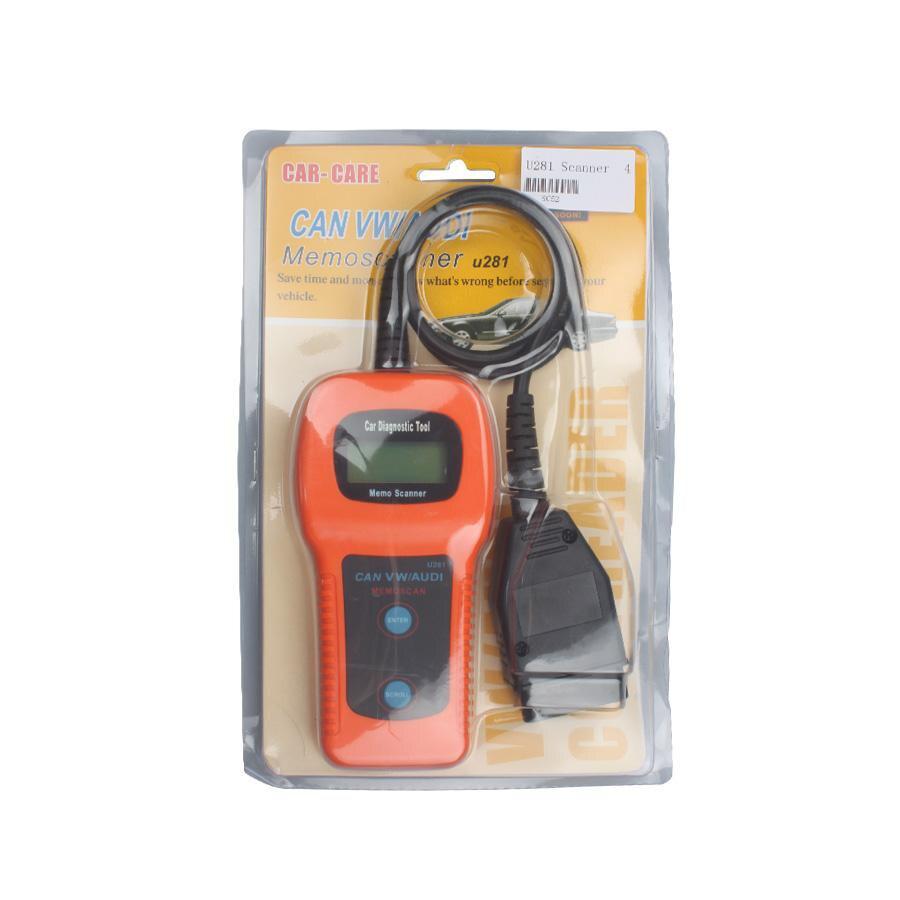 Description
U281 VW Audi Seat CAN-BUS OBD CODE READER

Top 3 Reasons to Get U281
1. Language:English
2. OS:Windows XP
3. Vehicle Coverage: 1990 to recent:
Audi
, Seat,
Skoda
, Jetta, Golf, Beetle, Touarag, GTI, Passat, other CAN protocal cars.
U281 Functions:
1.Works with Volkswagen and
Audi
2.Reads and erases Diagnostic Trouble Codes (DTCs) of
engine
,
ABS
, Airbags and Automatic Transmission.
4.Turns off check
engine
light.
5.Highly reliable and accurate.
6.Performs continuous DTC scan.
7.Safely communicates with the on-board computer.
8.No batteries needed and powered by attachabed OBD II cable.
9.Included manual contains all Diagnostic Trouble Code Definitions.
U281 Specifications:
1.16-pin
OBDII
Standard Socket
2.Voltage: DC 10V~12V
3.Temperature: -10 ~ 40
4.Display: 2 line LCD
Package list:
1 x Memoscan U281 main unit
1 x Memoscan U281 manual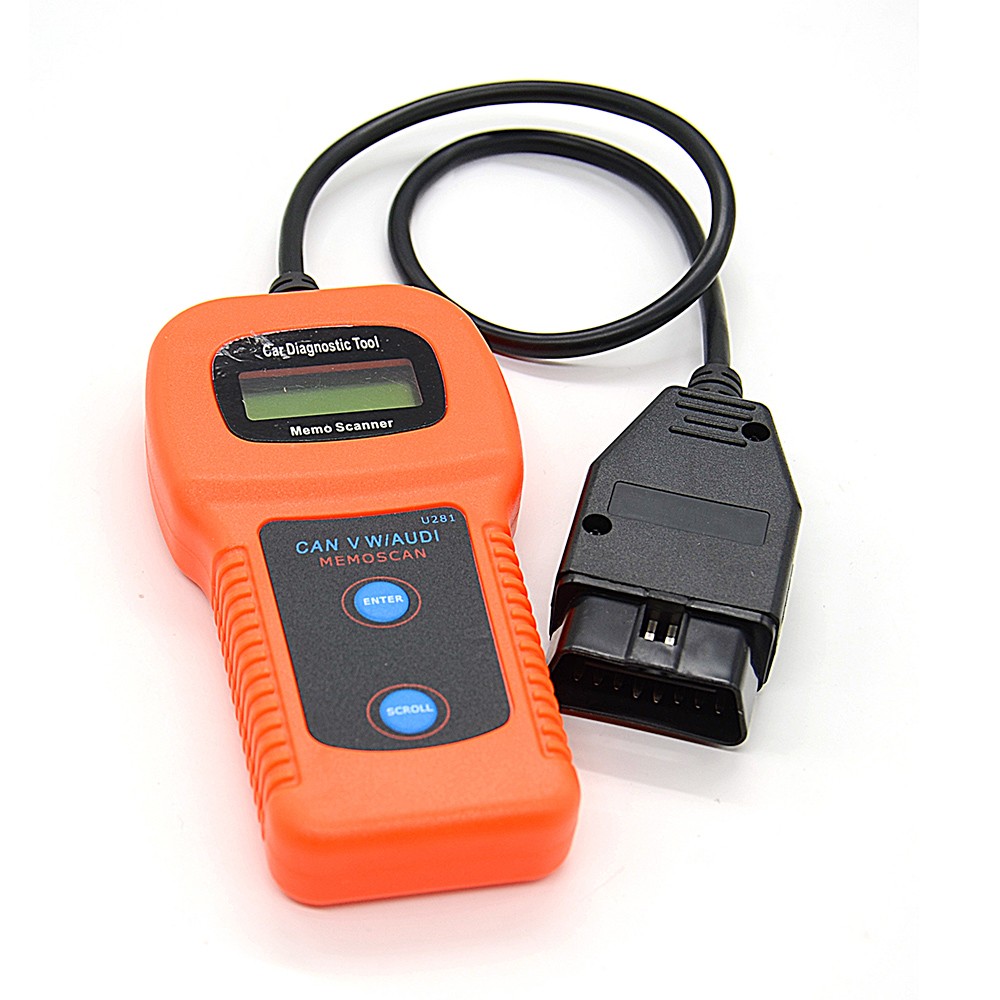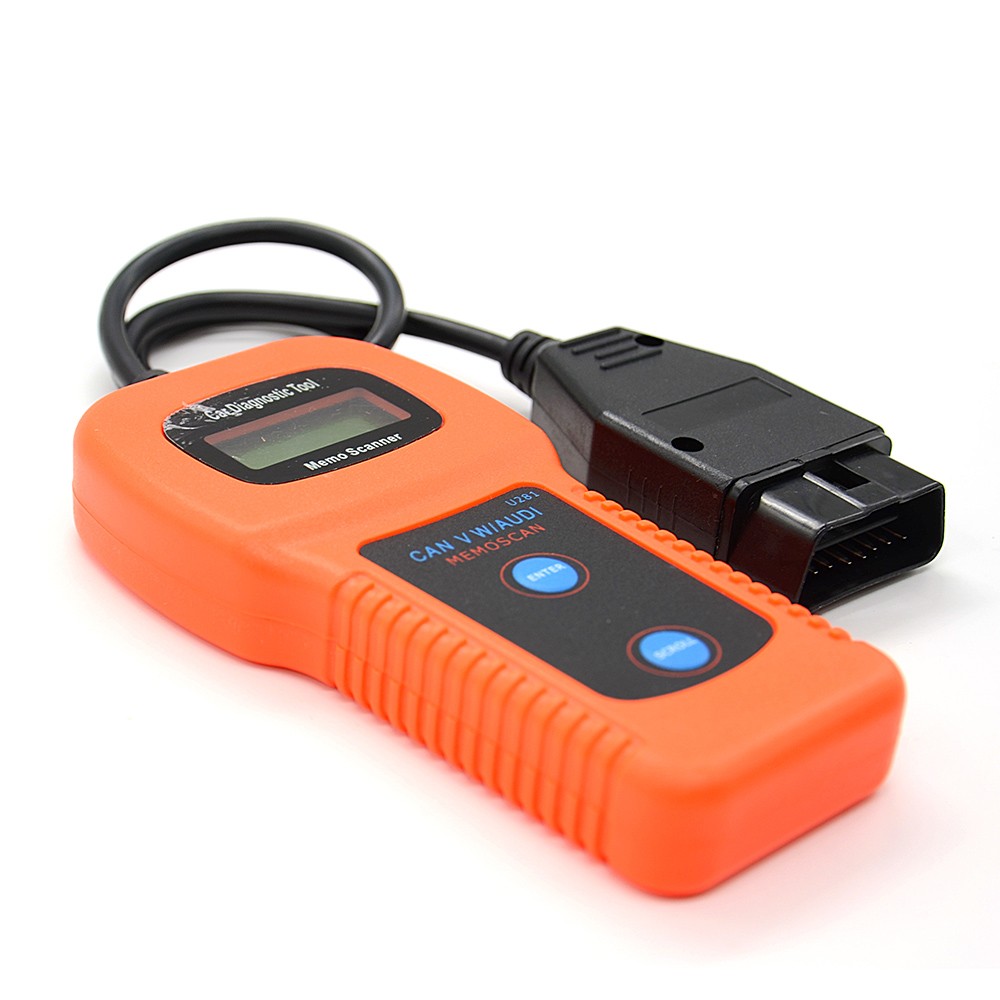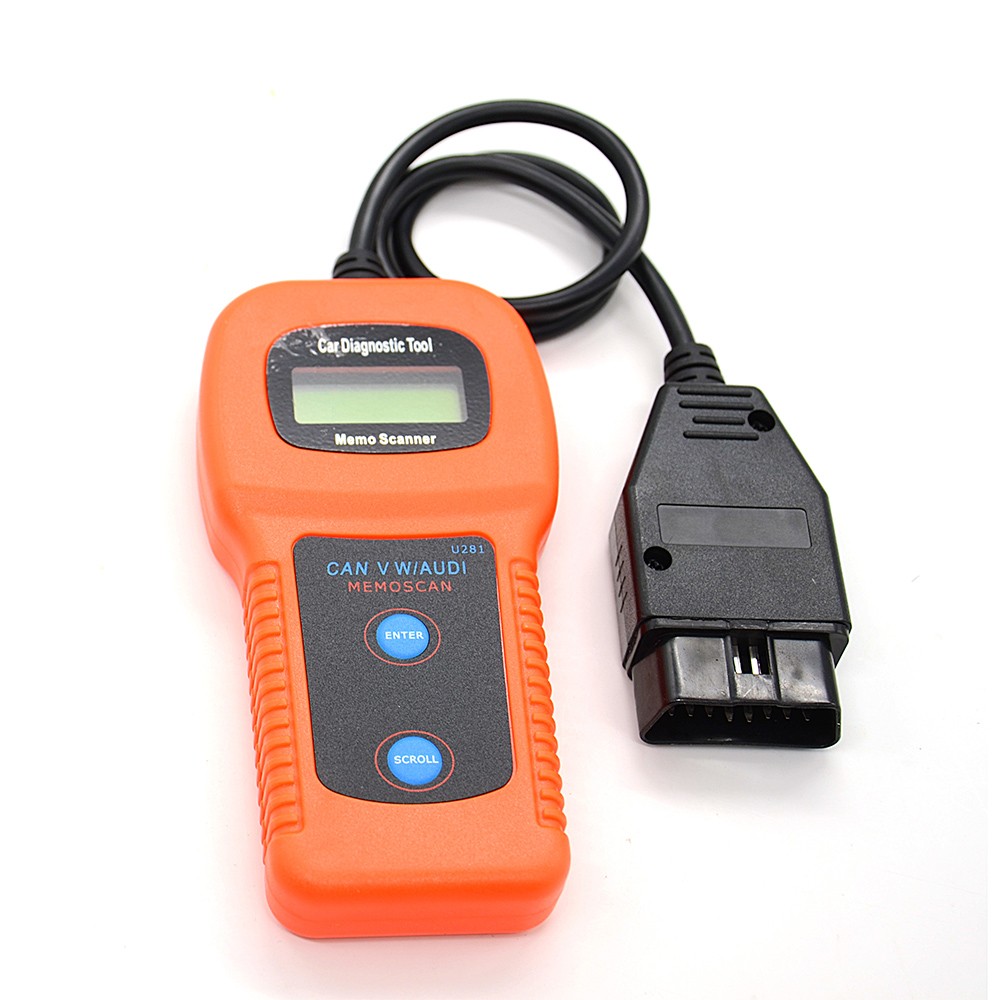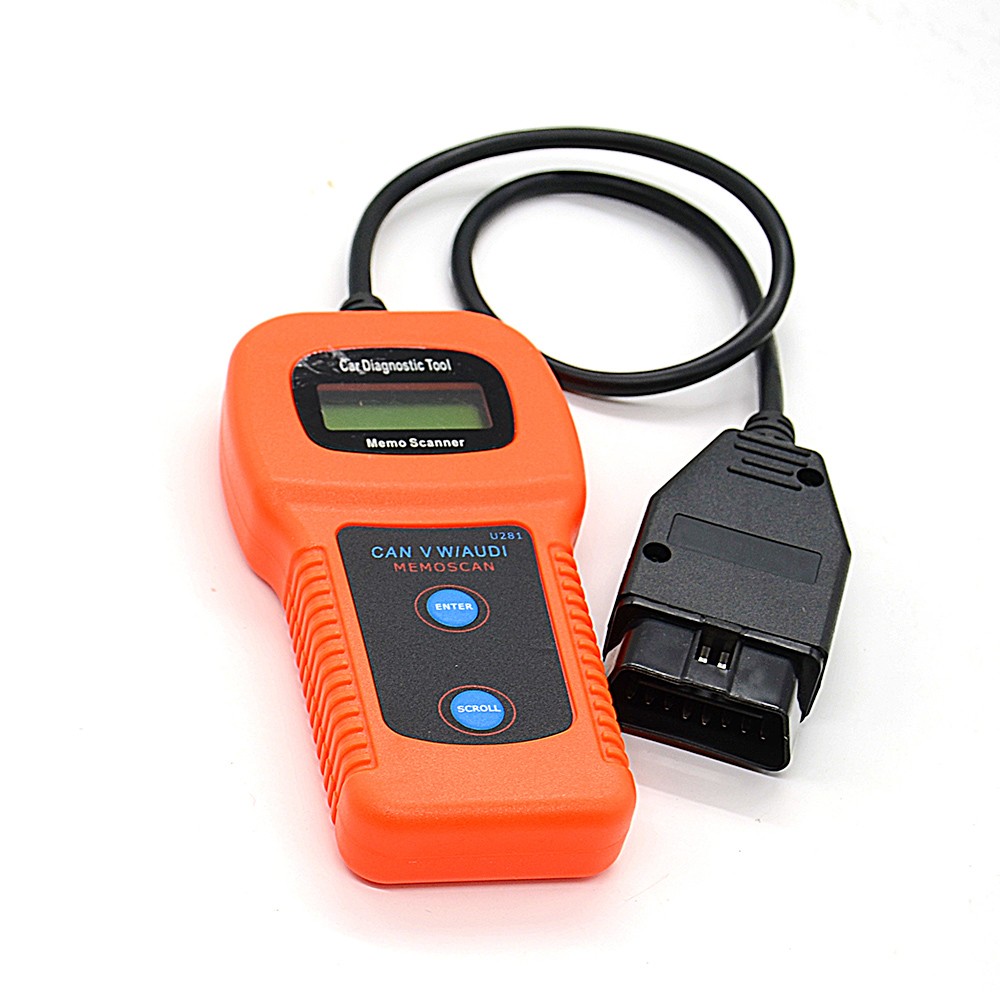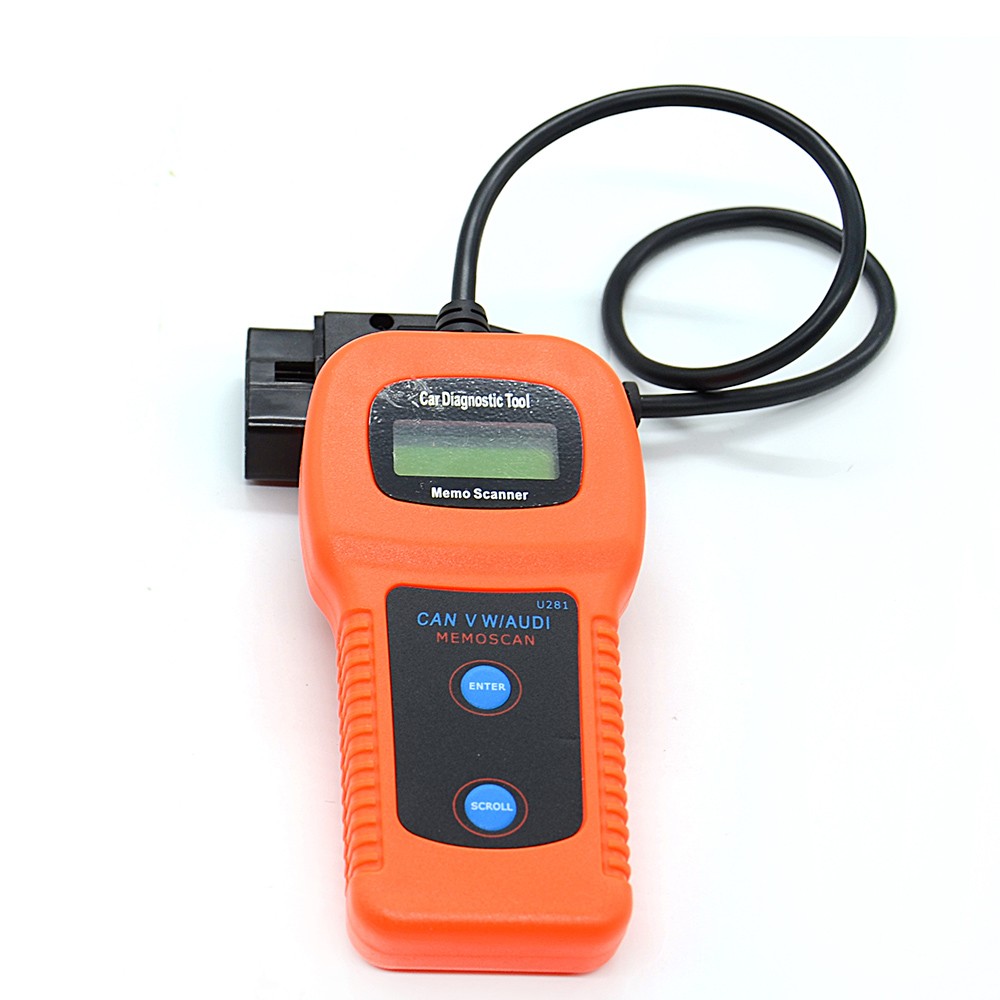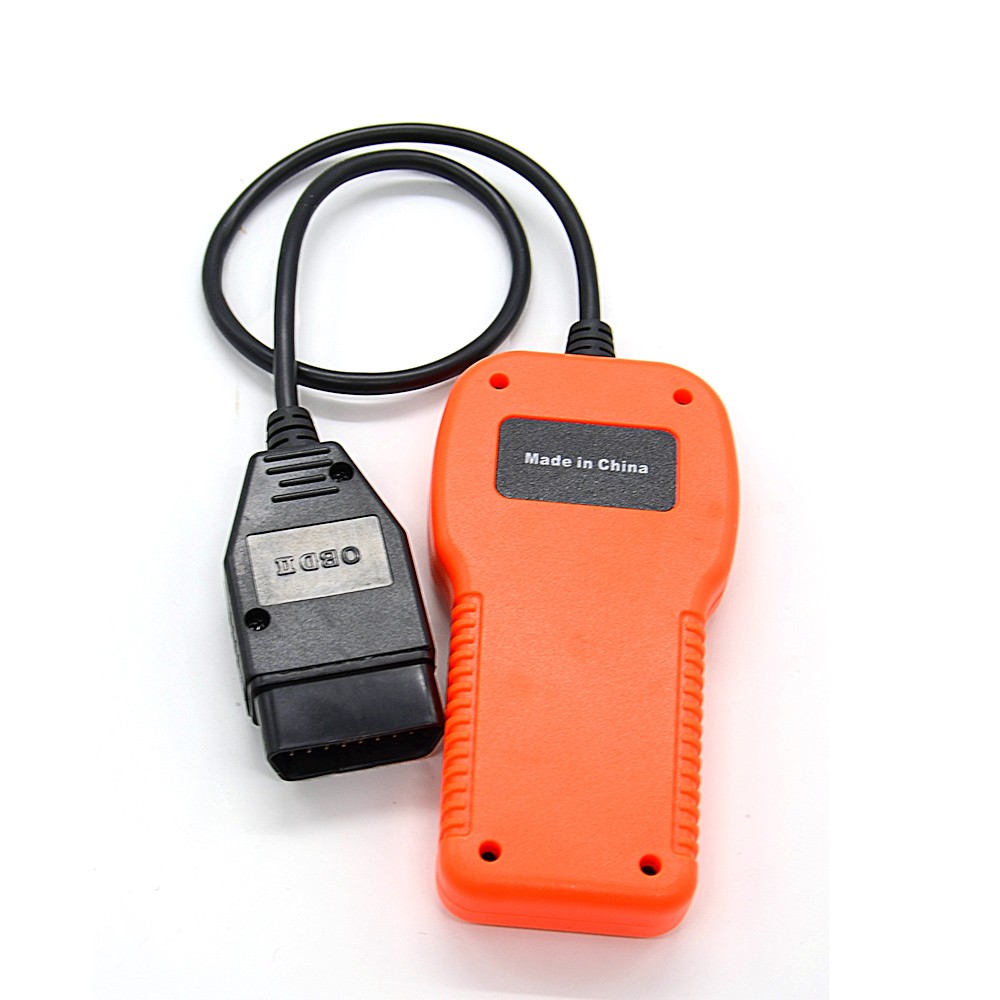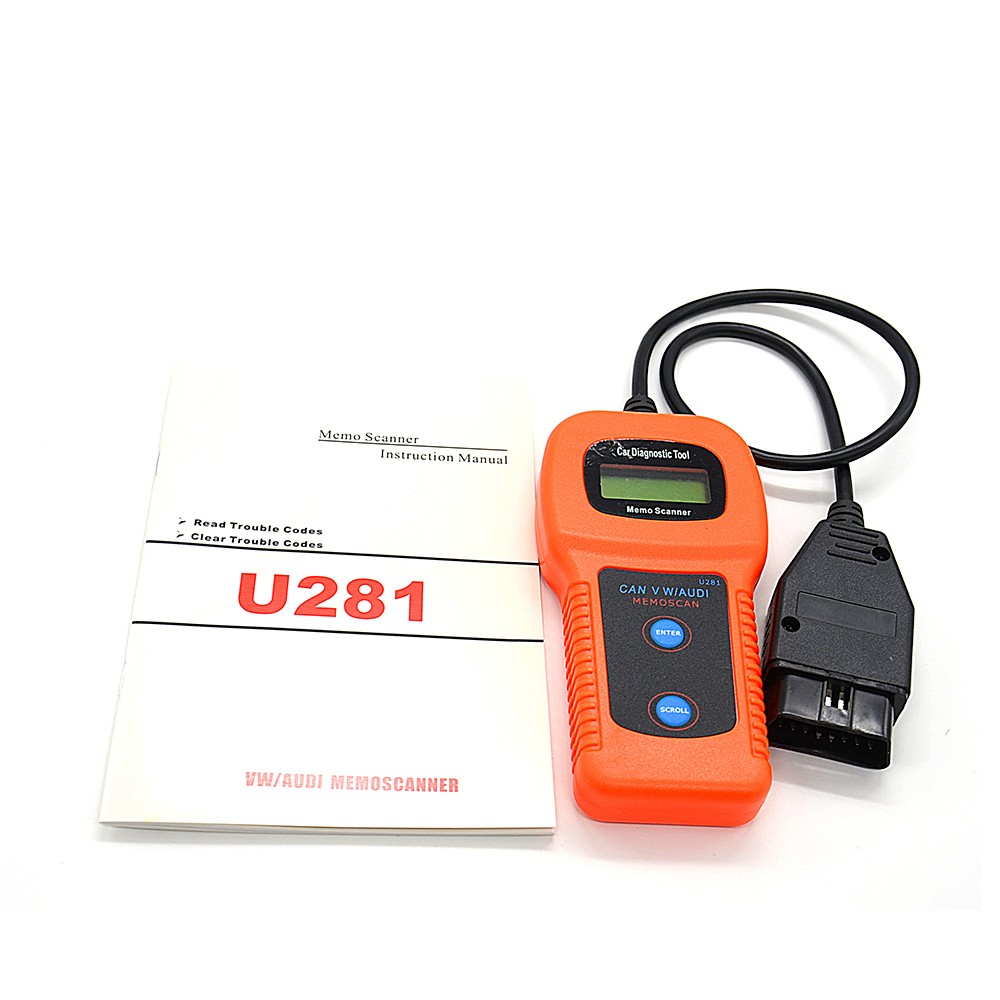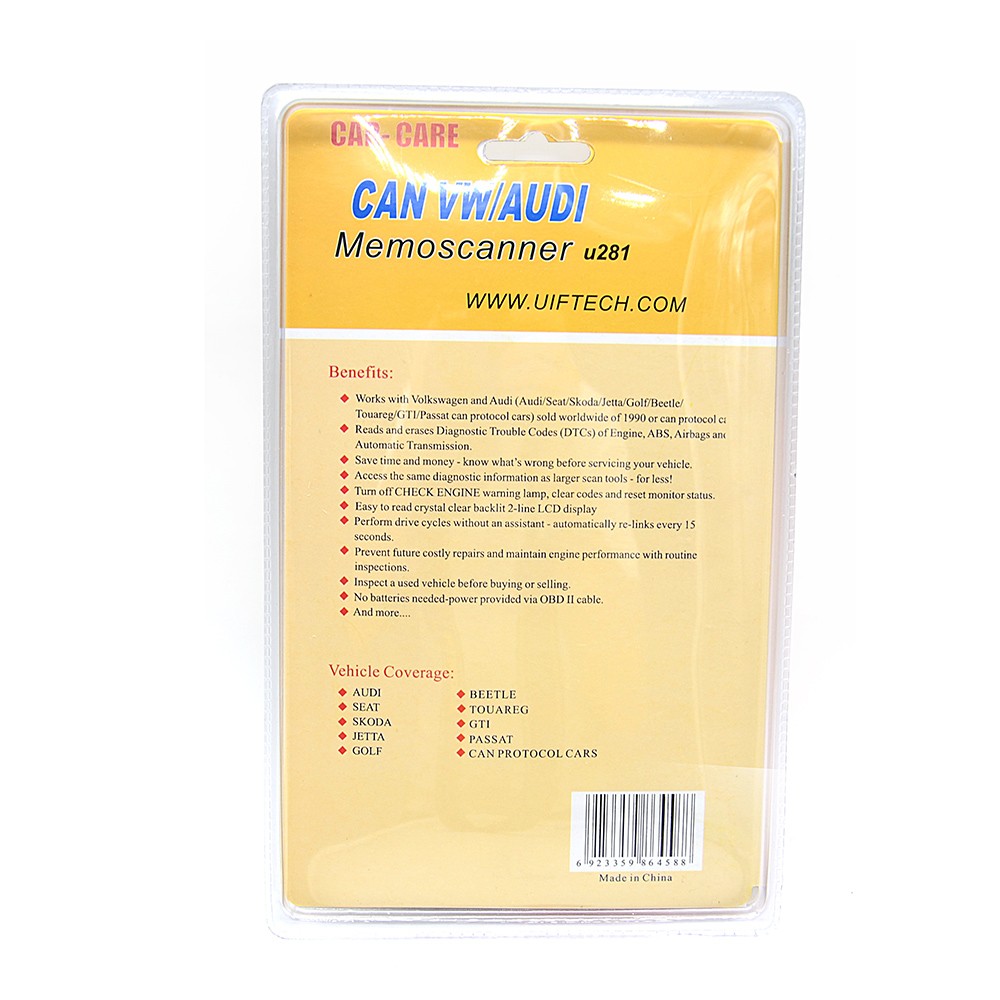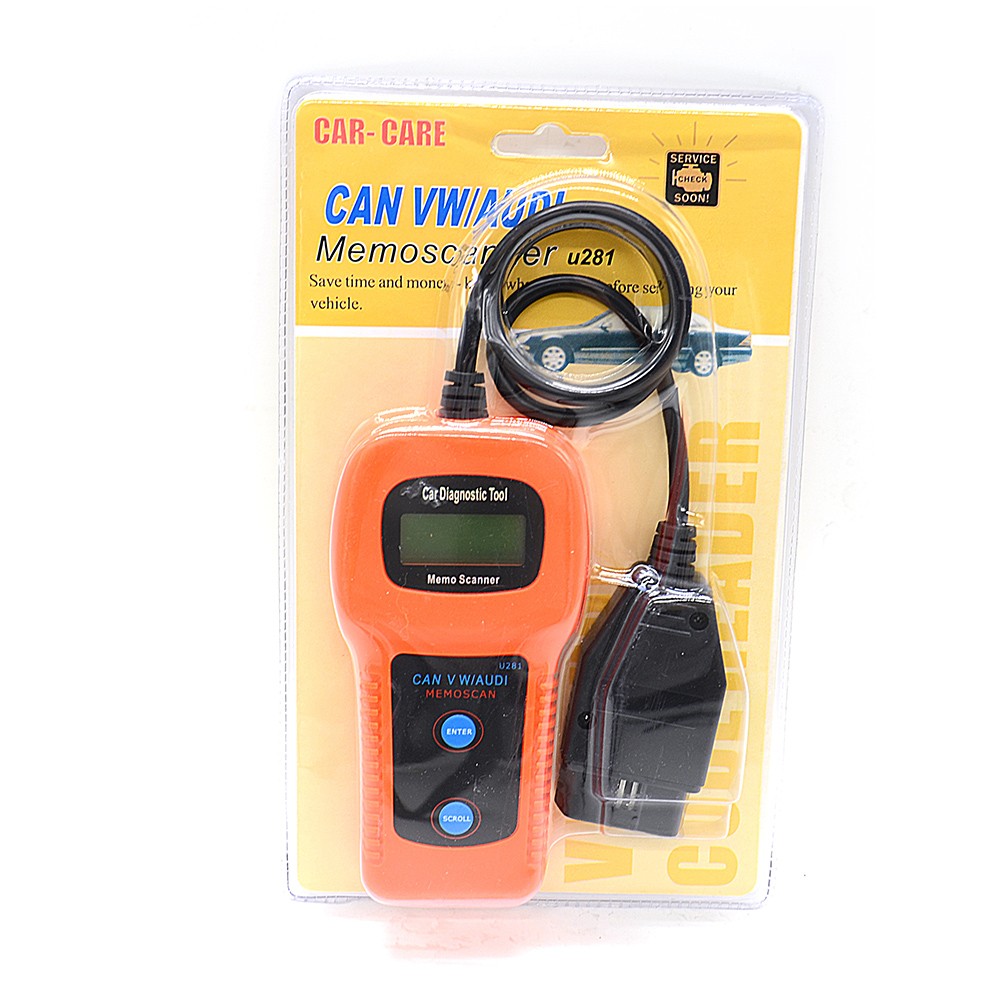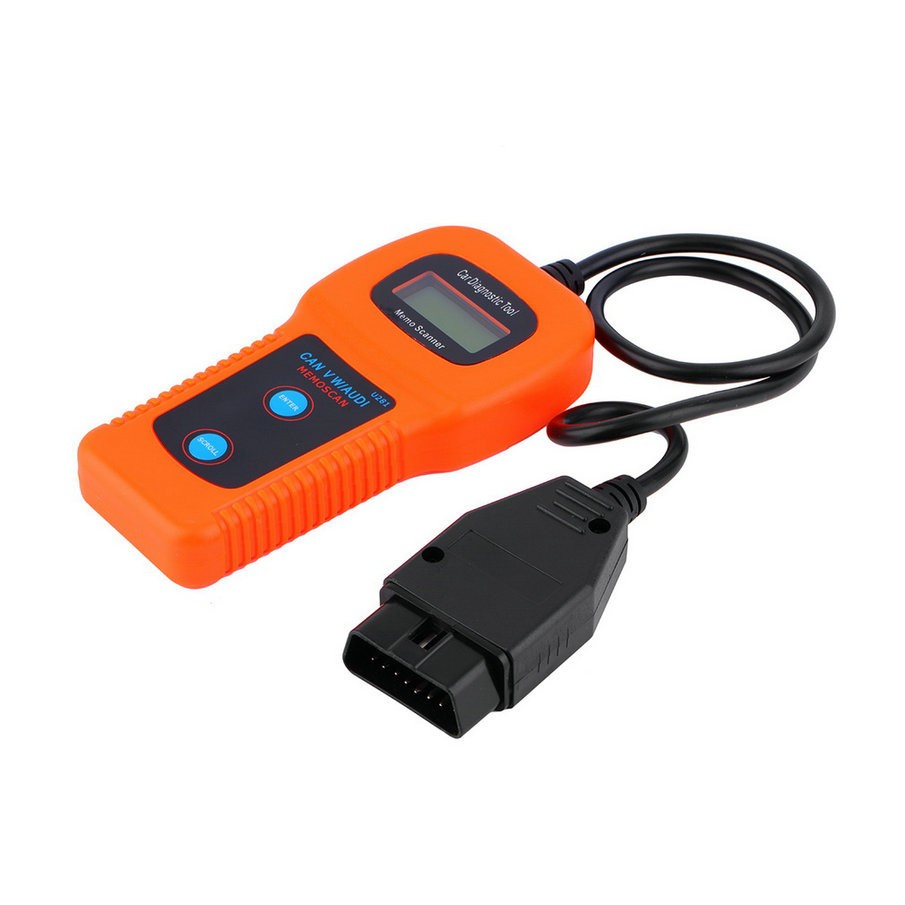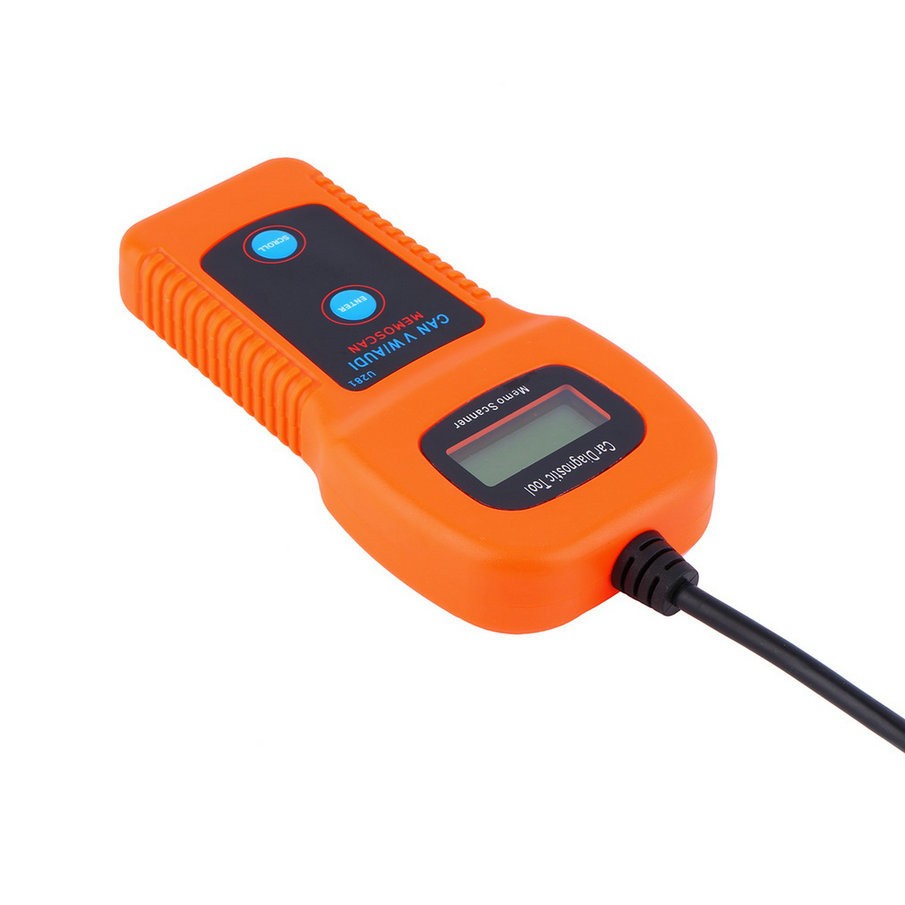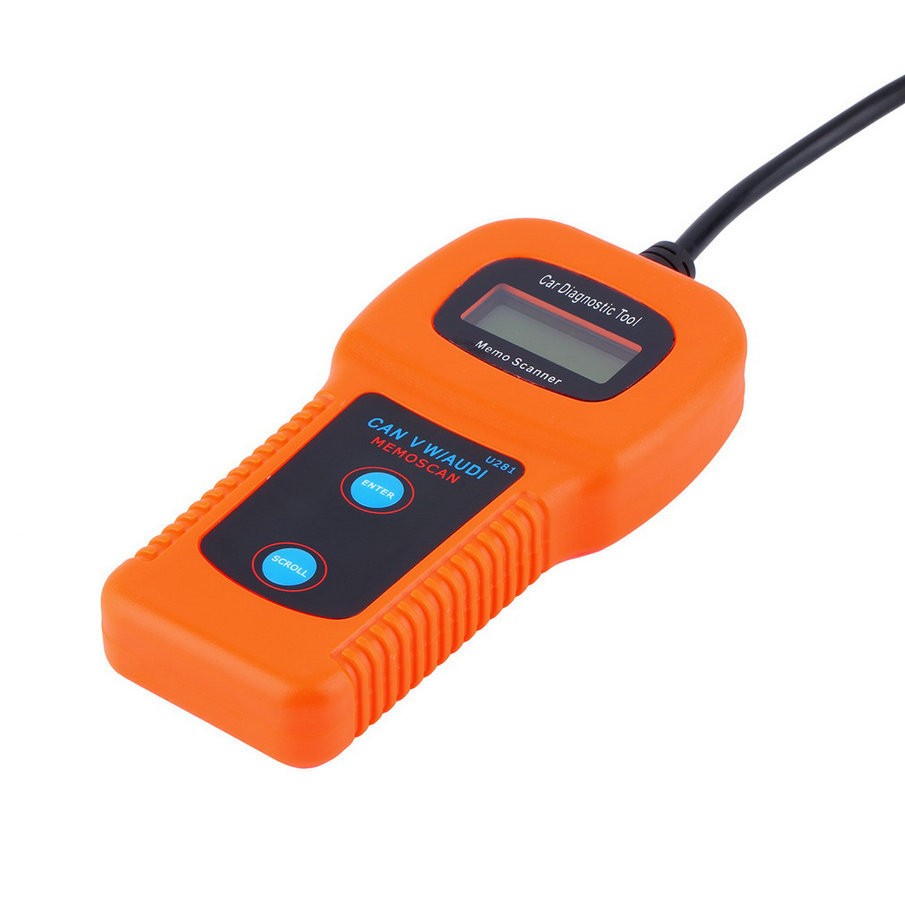 Reviews

47
#1 AAron Hall
Sep 9, 2018

I received the goods, i liked the quality.
#1 fabio faria camargo
Jul 9, 2018

Everything is fine
#1 David McConnell
Jul 9, 2018

The product arrived in good condition and within the terms stipulated.
#1 osae yaw
Jan 9, 2019

Very good arrived early as agreed.
#1 karla rondon reyes
Nov 9, 2018

It came quickly. Everything works.Thank you to the seller. I will buy more here!
#1 Florin Robu
Dec 9, 2018

Could you put low value as import duty for the package?
#1 Janusz Pecherek
Nov 9, 2018

The best seller here on the site there are unrivaled fast and reliable
#1 chigros alain
Mar 9, 2019

Very good ! I recommend !
#1 Christoph Peter
Oct 9, 2018

Received it via DHL,all good.thank you.
#1 SiskMoomi SiskMoomi
Dec 9, 2018

Everything seems ok, but not yet tried
Previous: U480 OBD2 CAN BUS & Engine Code Reader memoscan U480 code reader U480 OBD2 OBDII Car or Truck AUTO Diagnostic Engine Scanner