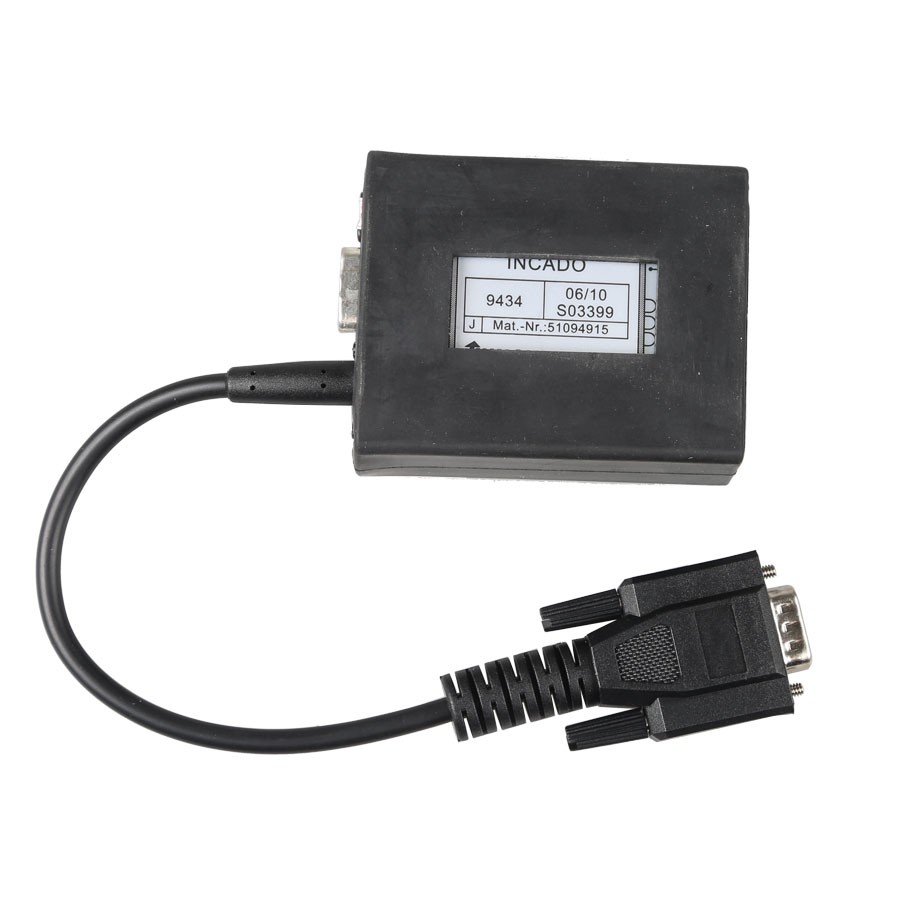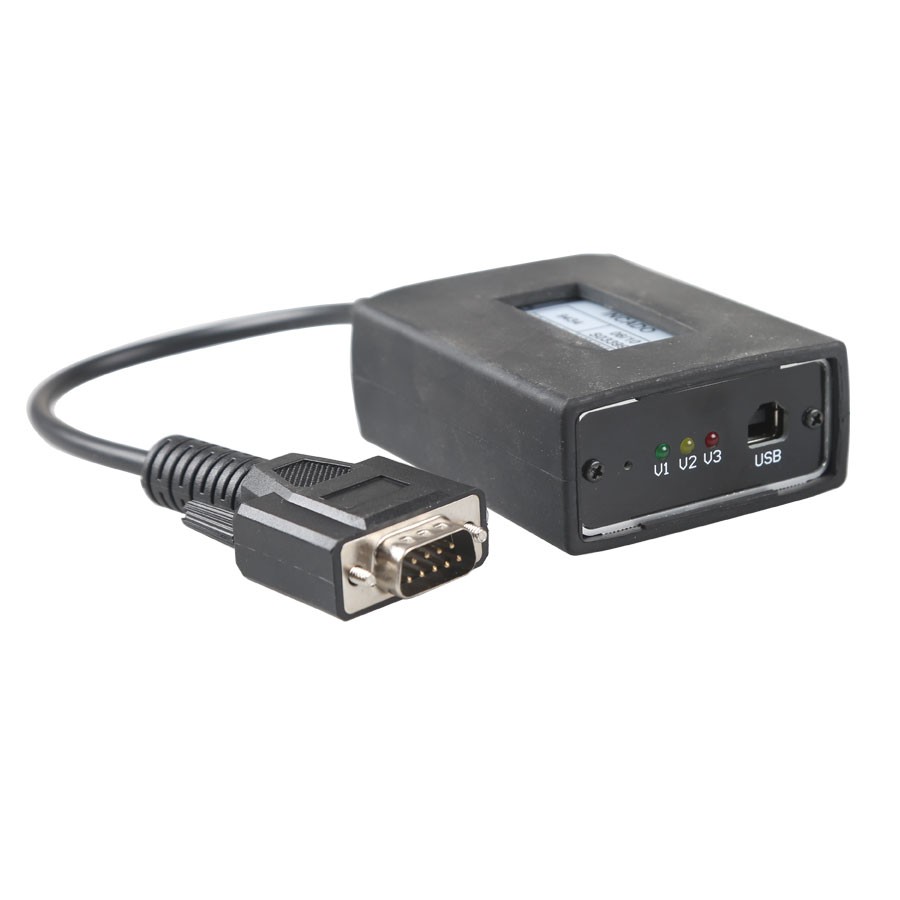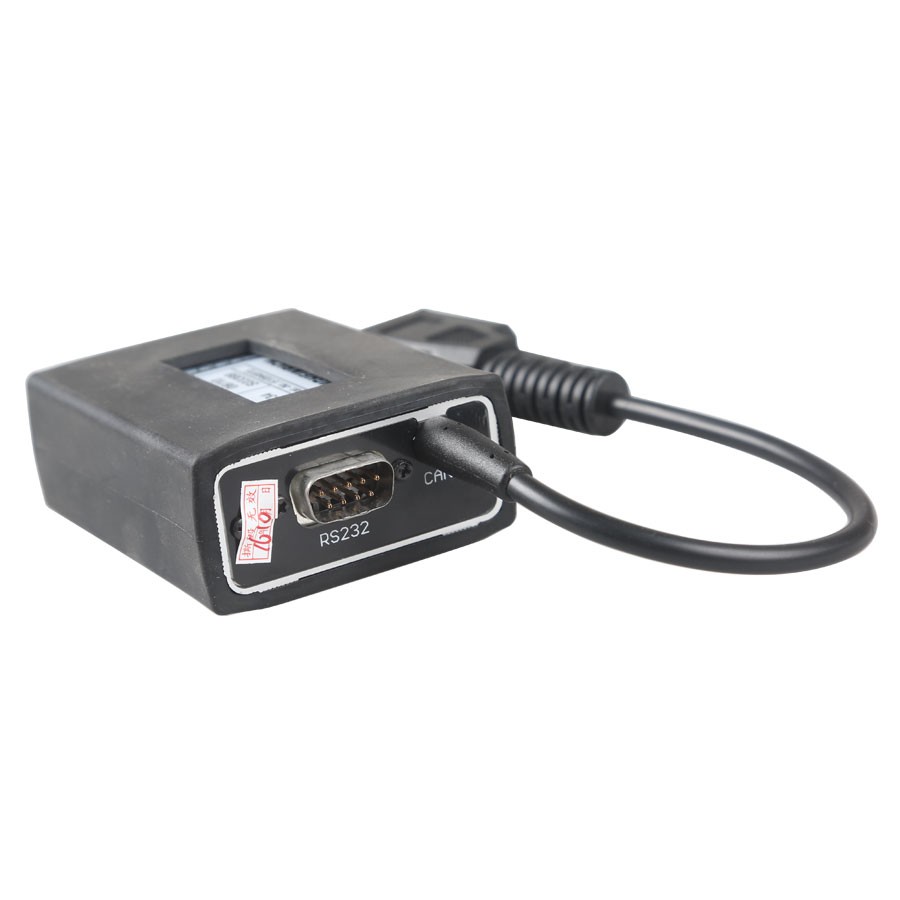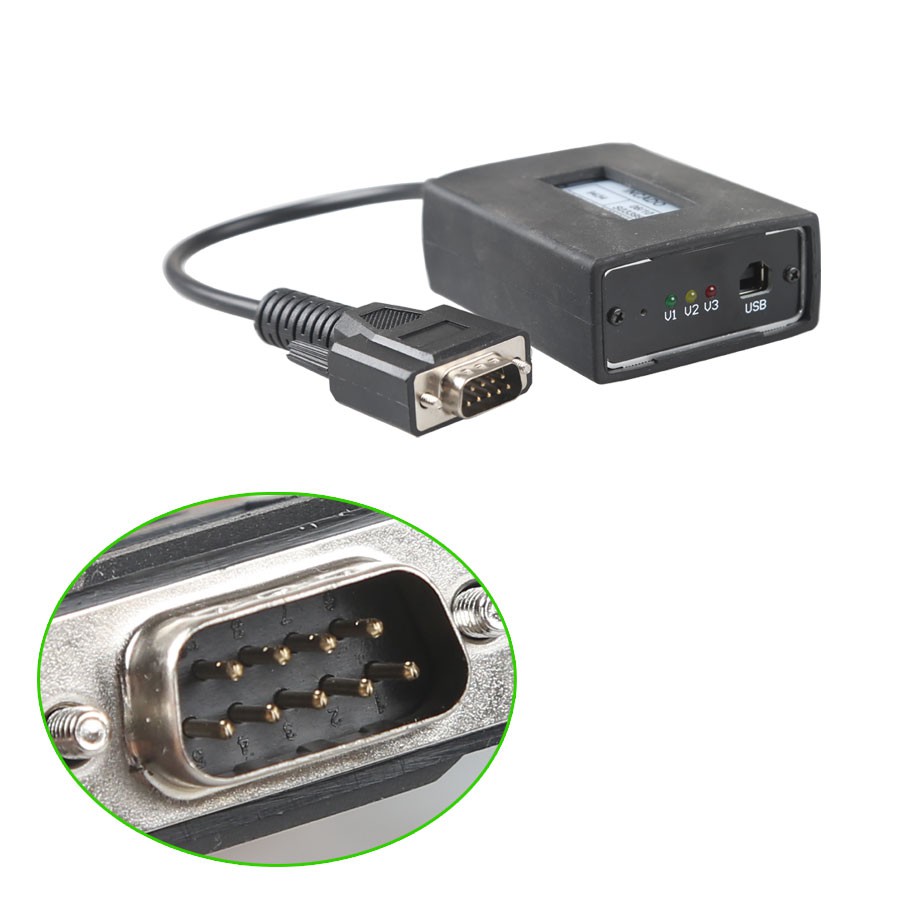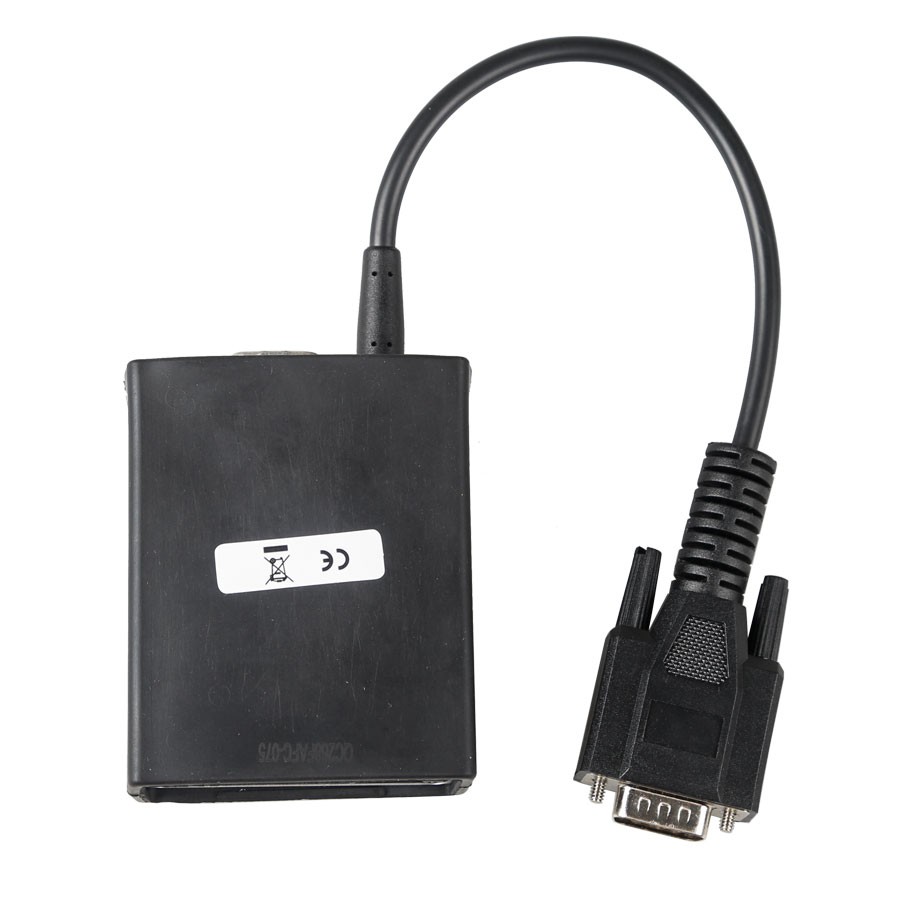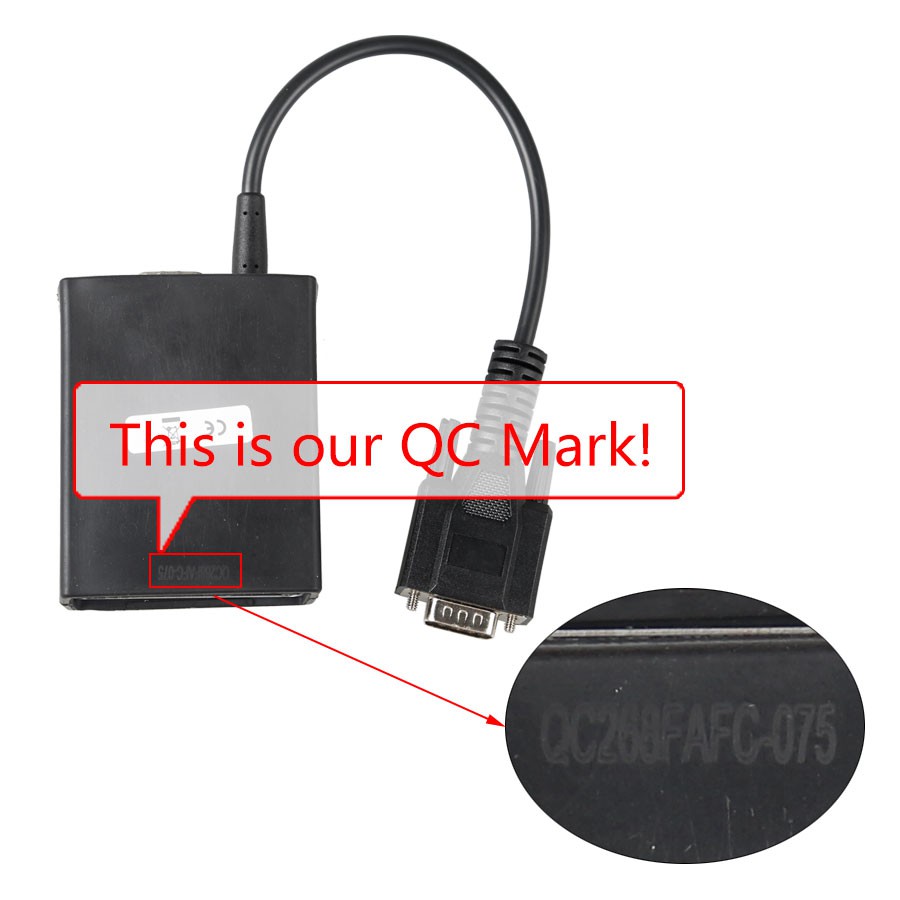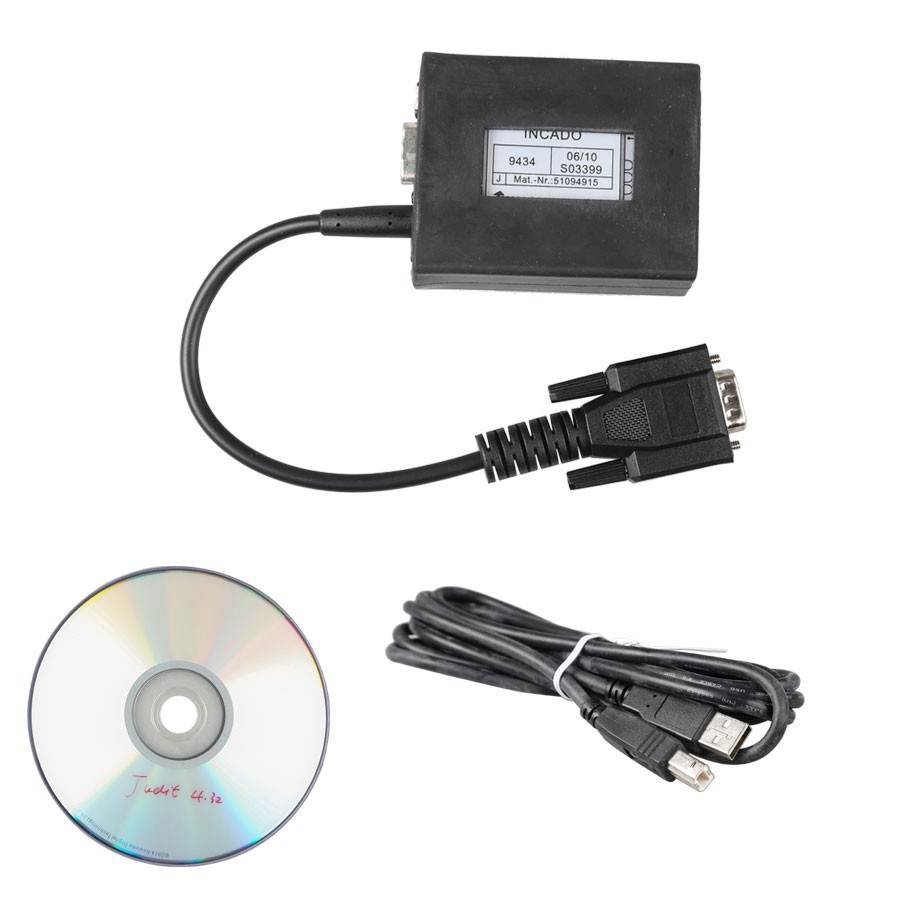 Description
Jungheingrich Judit Incado Box with Judit 4.32 2016V Software
This interface can be used to read/change parameters, read out diagnostic values and error codes on forklift machines. It is an alternative of INCADO device for the Judit-4 sof.
Incado Diagnostic Kit includes an interface module and necessary cables.
Latest Software Version:
Judit 4.32 (2016V )
Supported Multi-Language

Activation:
Please provide us the code generated by the software and wait our
engine
er to activate. For the first-time activation, it is free of chagrge, after that it costs 200usd for one time.
The activation failure usually relate to computer OS and configuration, please make sure install the software on WIN7 32/64 bit, for the computer configuration requirements, there is no any special requirement, since the software installation wont take up too much memory.
Package include:
1pc x Judit INCADO Interface
1pc x 9 pin Cable
1pc x USB Cable
1pc x Judit 4.32 2016V Software CD, it comes only 1 license with high level.
1pc x Protective Pouches
Reviews

11
#1 avraham zikri
Jul 9, 2018

Quality is good. I will test function later.
#1 avigunba avigunba
Feb 9, 2019

Great quality product delivered very fast
#1 murdo macleod
May 9, 2018

Everything is ok. Thank you to the seller.
#1 cecil rogers-wright
Dec 9, 2018

Everything seems ok, but not yet tried
#1 Martin Olusagie
Sep 9, 2018

Excellent!
#1 Jesus Andujar-Santana
Aug 9, 2018

Everything is fine, it came quickly
#1 llmcclardterre billaa
Nov 9, 2018

Everything works. Delivery is super fast. Disk c to read. Seller recommend! this Jungheingrich Judit Incado Box with Judit 4.32 2016V Software is good quality, working very well
#1 Robert Kovaevi
Oct 9, 2018

I'm very happy just arrived with a little delay, but all good... Thank you
#1 anneabra OLIVIER
Nov 9, 2018

Seller many thanks, after the order, sent the next day. In 3 days the courier brought the order home. I order goods from this seller not the first time, i highly recommend!
#1 tracy williams
Oct 9, 2018

Good afternoon my dear, Very fast shipping. All material arrived. Good communication. Recommended seller. I am happy because all works well. Thank You for all attention. Best Regards.
Previous: XHORSE VVDI MB NEC ELV Adaptor