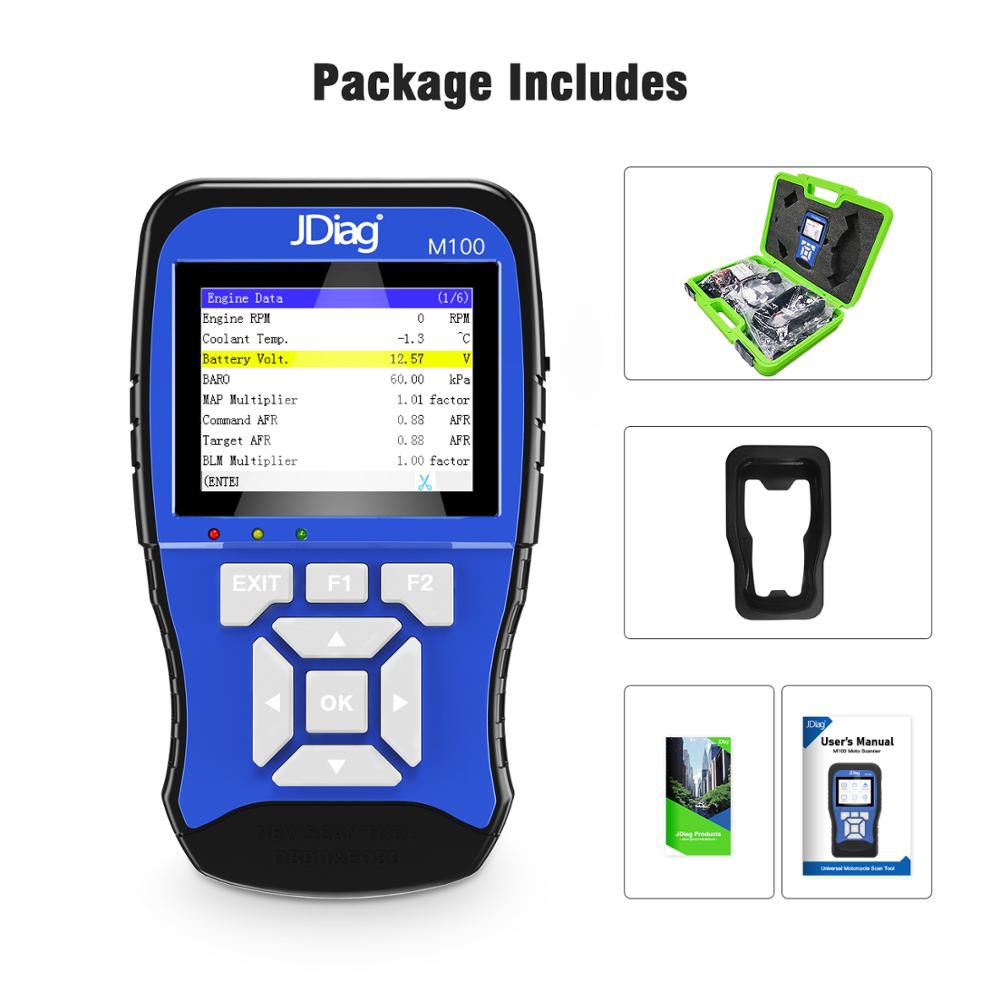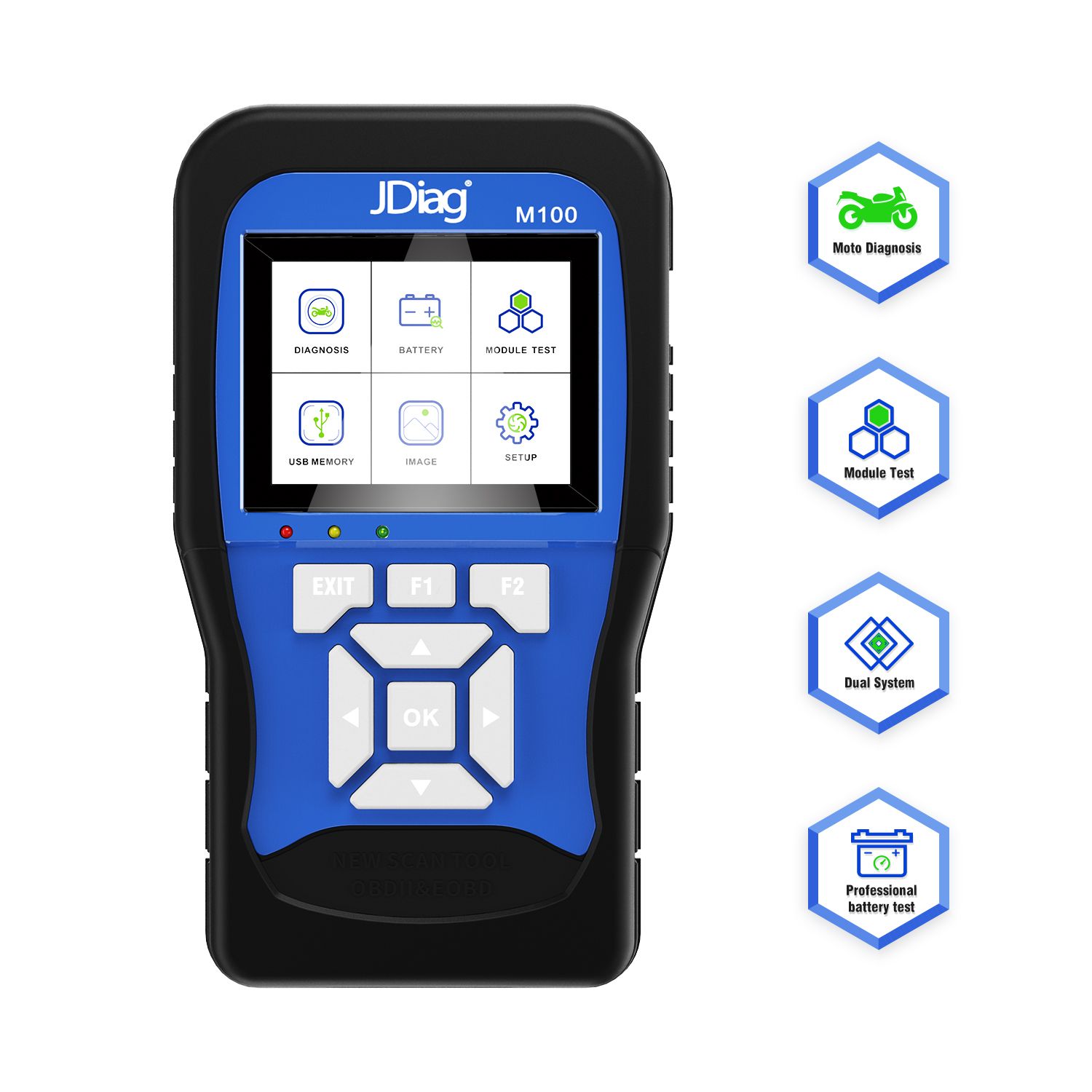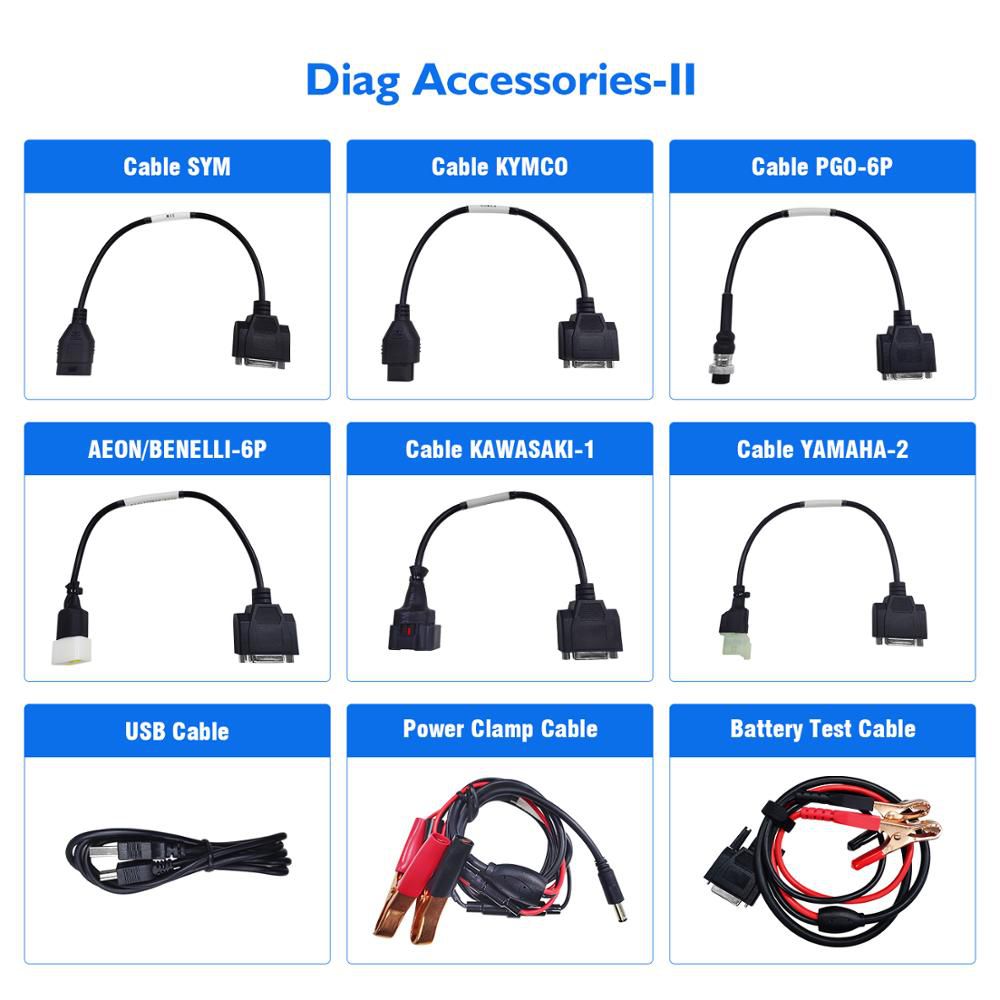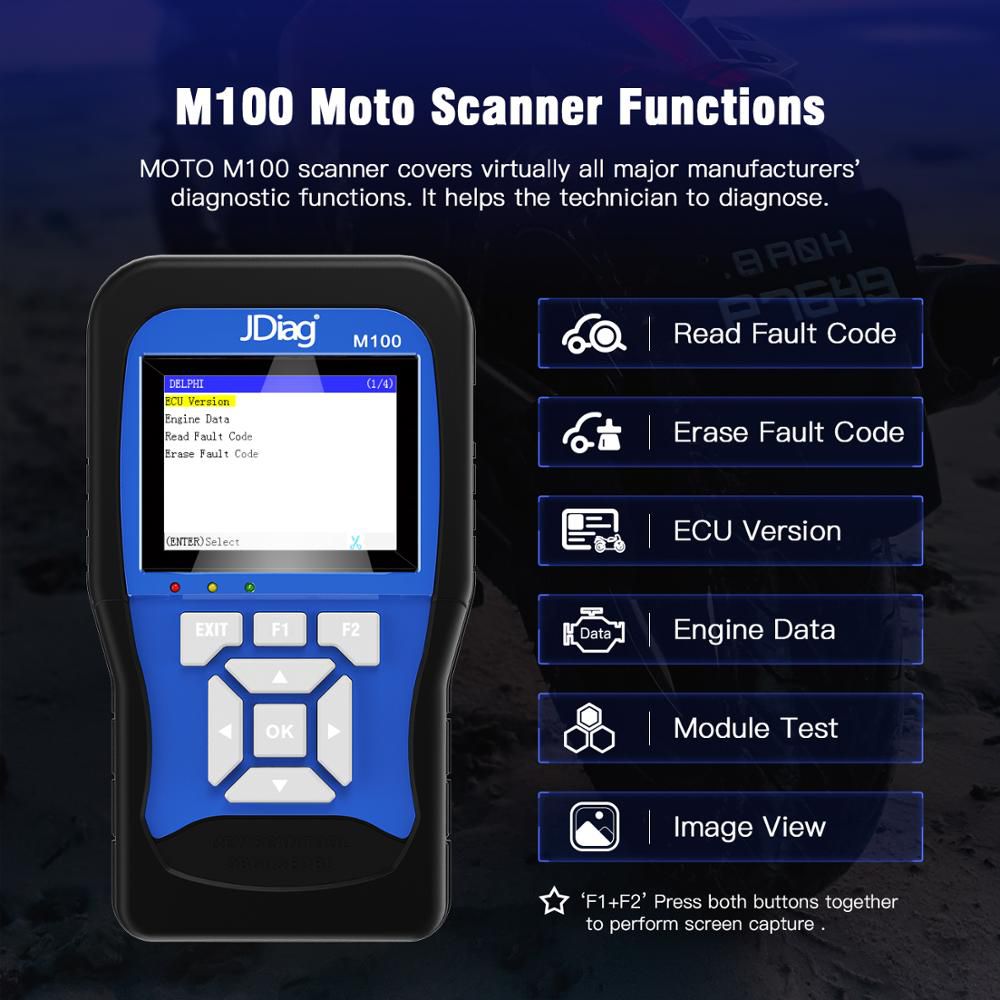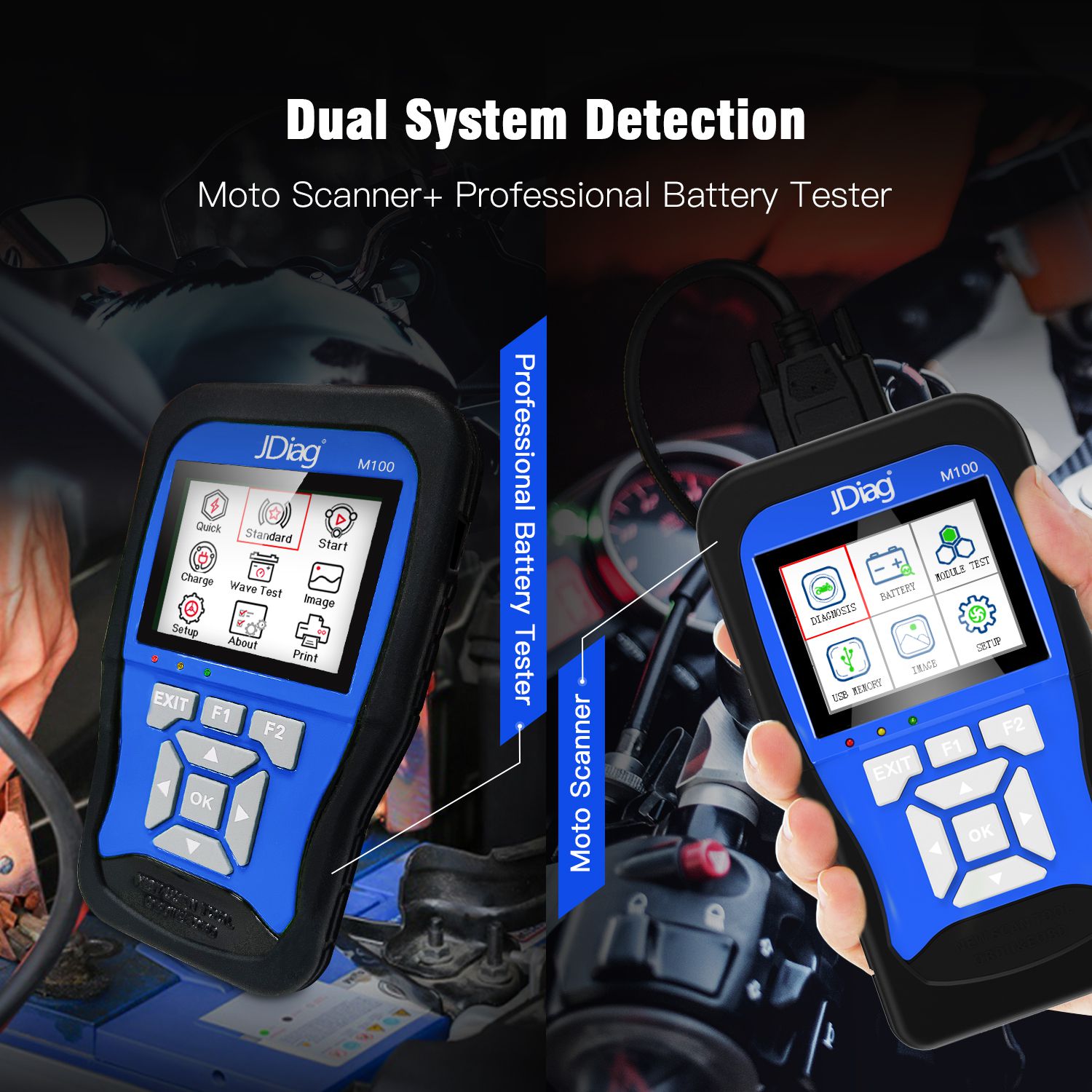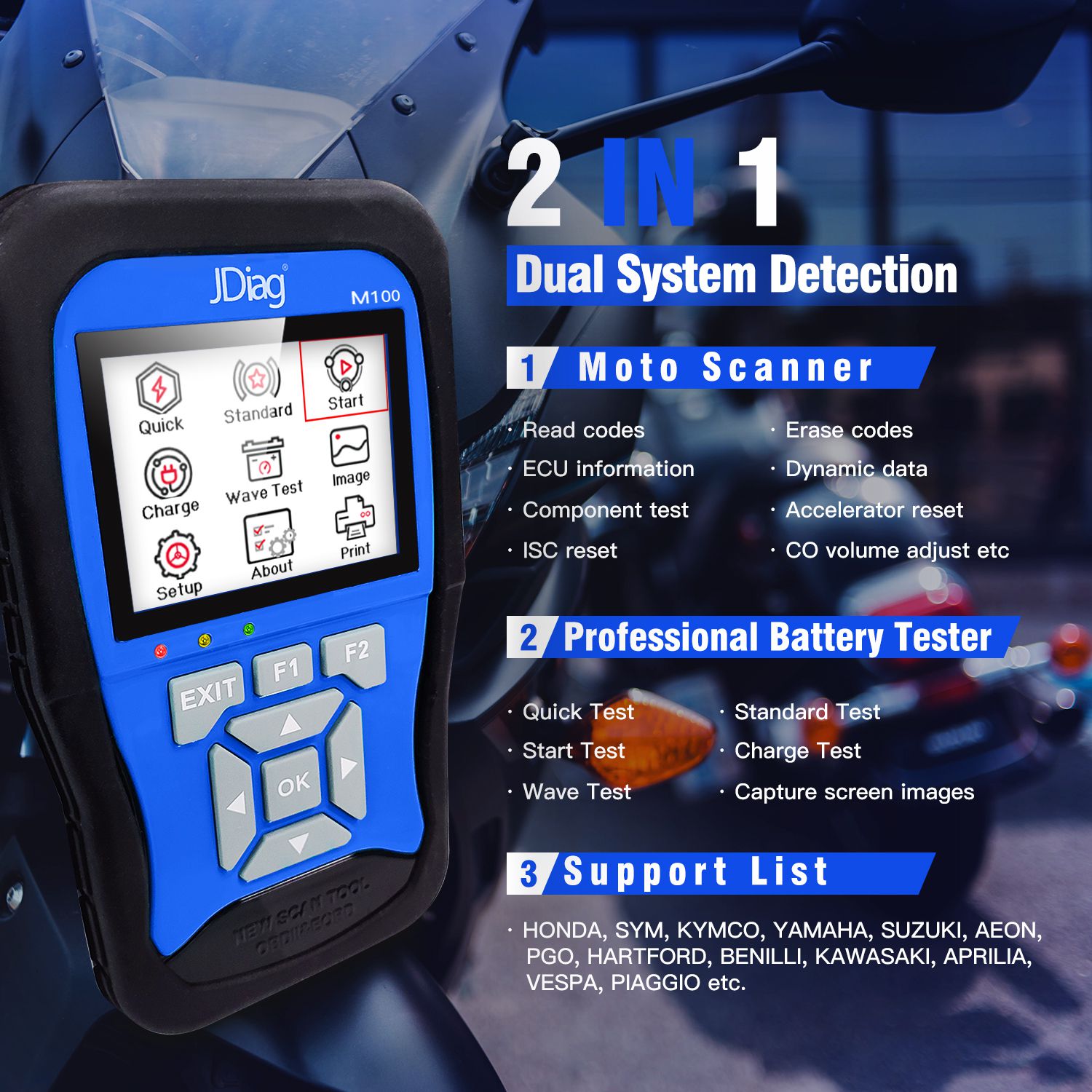 Description
M100 Moto Scanner is the new generation Handheld Motorcyle diagnostics tool, it covers virtually all major manufacturers' diagnostic functions. It helps the technician to diagnose problems and make repairs faster;many common procedures are written into the tool so the technician can follow them (injectors, ignition, coils, fuel pump, etc.).
It allows the technician to perform factory service procedures such as re-setting the service light, encoding keys, unlocking the immobilizer and configuring the immobilizer/alarm, making injection adjustments (COTrimmer), adjusting the throttle valve position sensor(TPS),re-setting auto adaptive parameters, and making idling adjustments.
The tool shows live data, displays ECUdata, reads stored faults(history) or live data (RPM,batteryvoltage,throttleangle).
Features:
1, Handheld operation, convenient and flexible to use
2, Support for SD cards to store data and upgrades,
3, Reserved CAN bus interface
4, 3.2-inch color screen, clear display.
6,Dynamic data with numerical and waveform.
Function:
1. Read system information
2. Read data stream
3. Read fault code
4. Erase fault code
5. Freeze data
6. CO idle speed adjustment
7. Actuators test
9. Trouble shooting guidance
10. Tire pressure system test
11. Anti-theft system test
Support
Motorcycle
list: Hartford, Aeon,
Honda
, SYM, Yamaha,Suzuki,Kymco,Kawasaki,Piaggio,PGO,KTM, etc
Support Multi Languages: English , Chinese, Thai, Indonesian, Vietnamese, Spanish

Specifications:
Power: DC10-15V
Operating Current: 250mA
Storage temperature: -10 C to 85 C
Operating temperature: 0 C to 70 C
Humidity: <90%
Upgrade Ports: USB port
Communication ports: COM port
Package Included:
1, Scan Tool main unit
2, Test cables
3, USB Cable
4, User Manual
5, Protective
ABS
Toolbox
Packing Size: 38.5*29.2*10.7 CM
Weight: 3.5 KG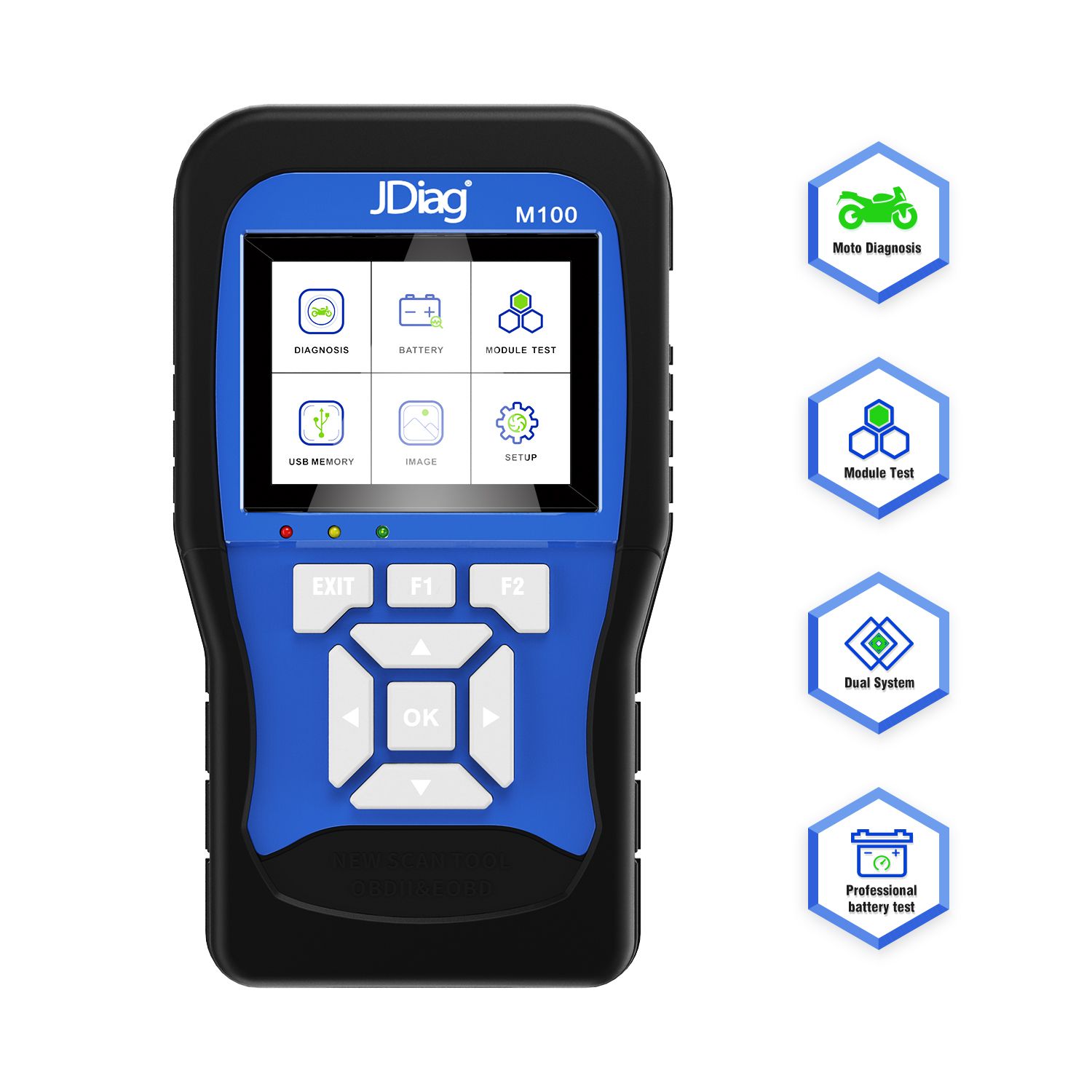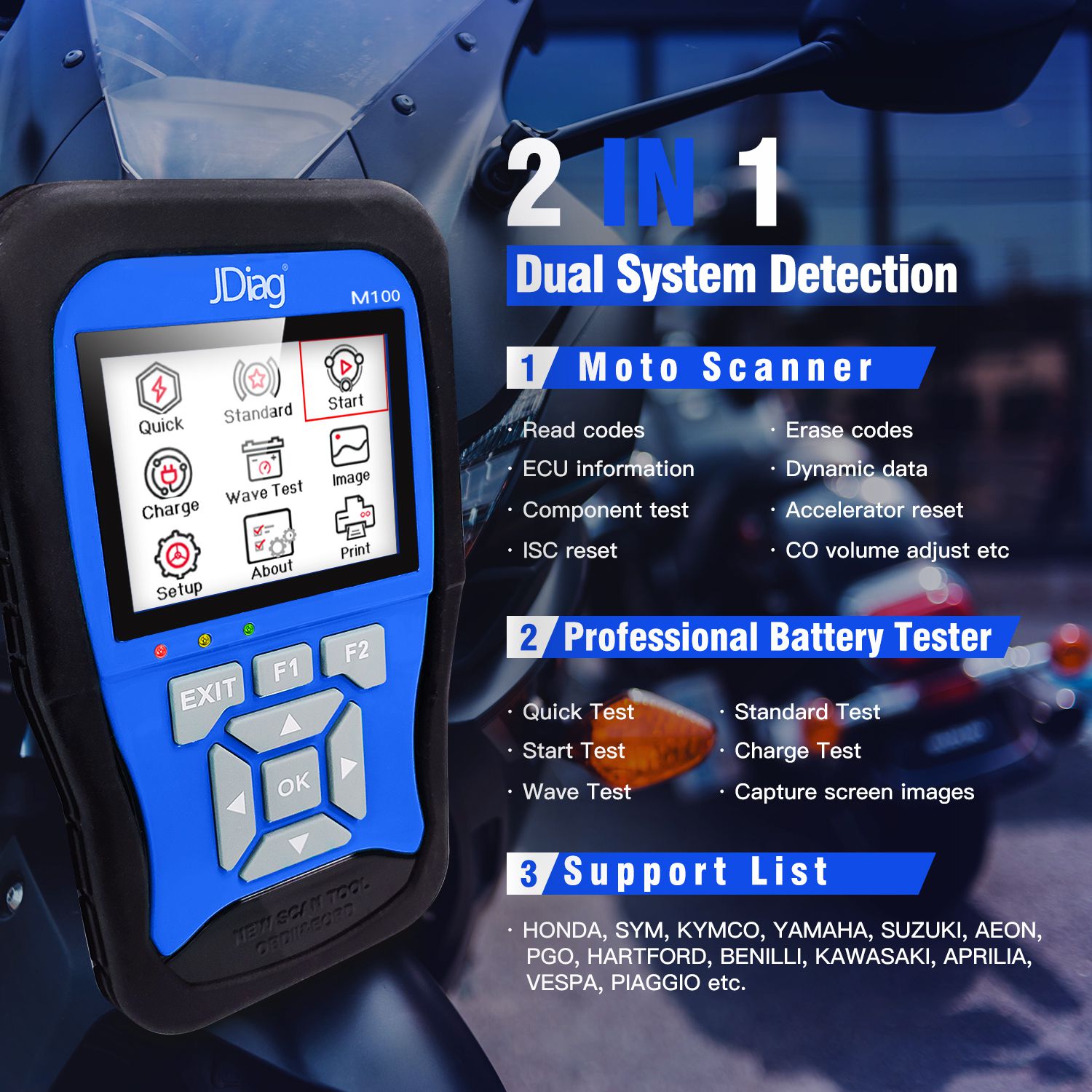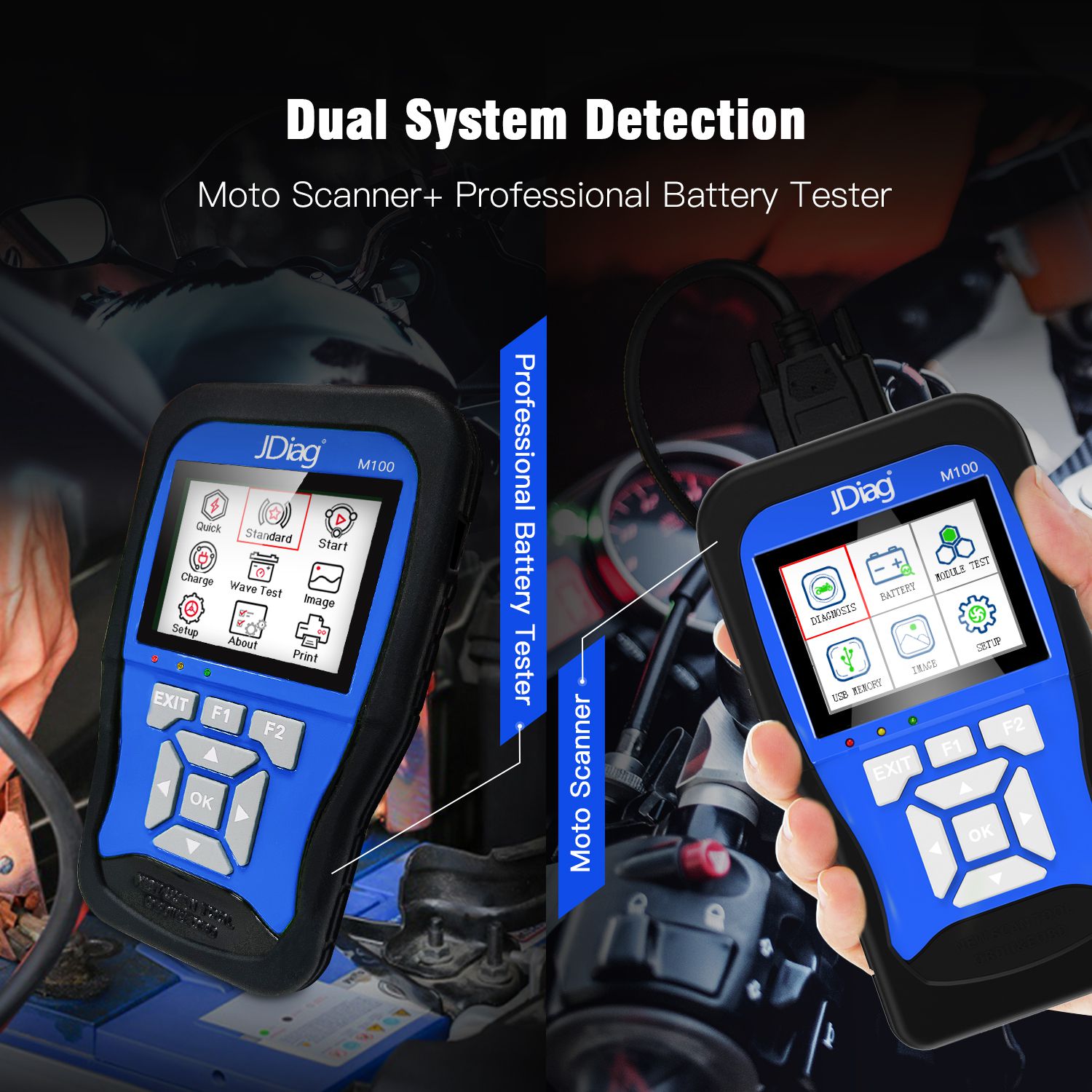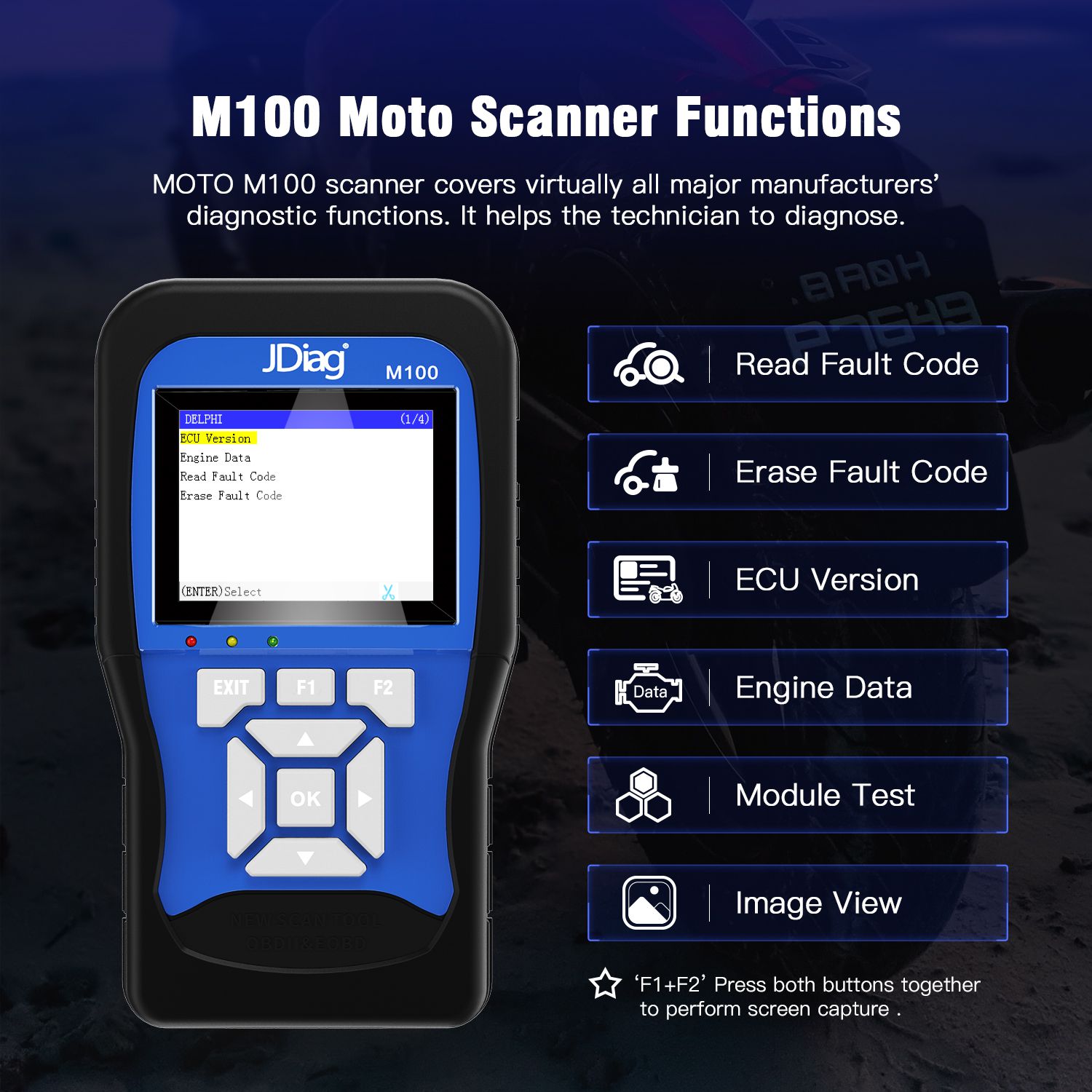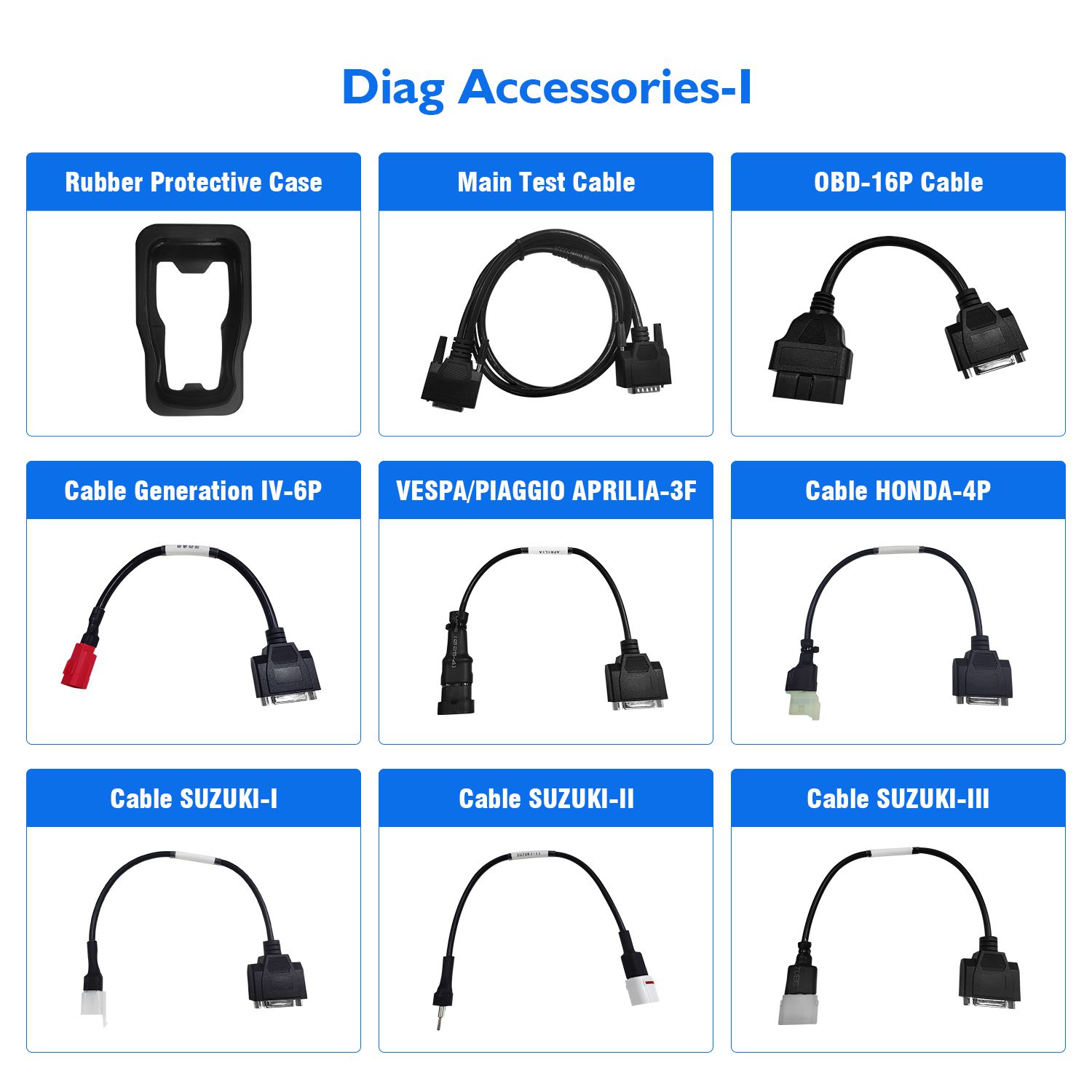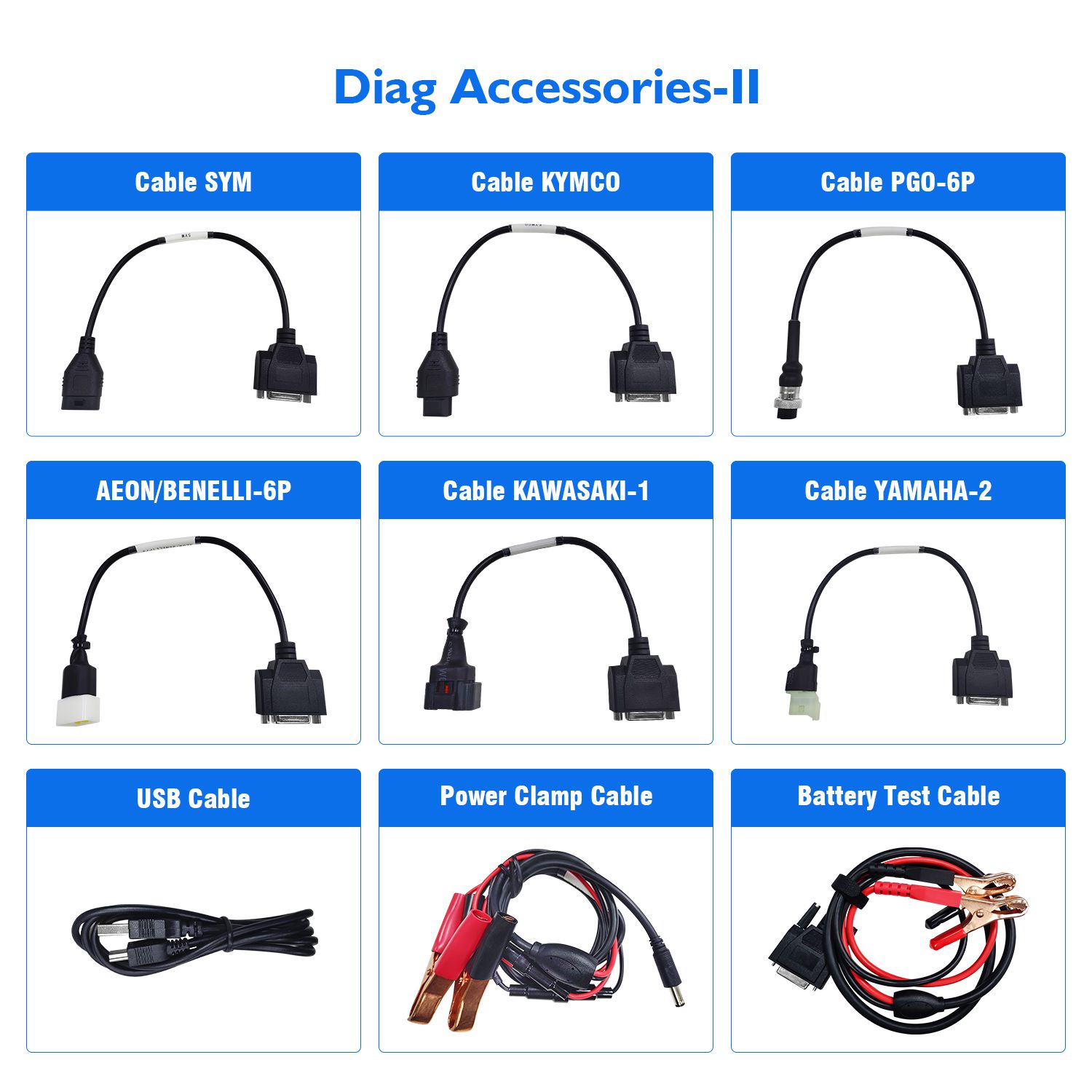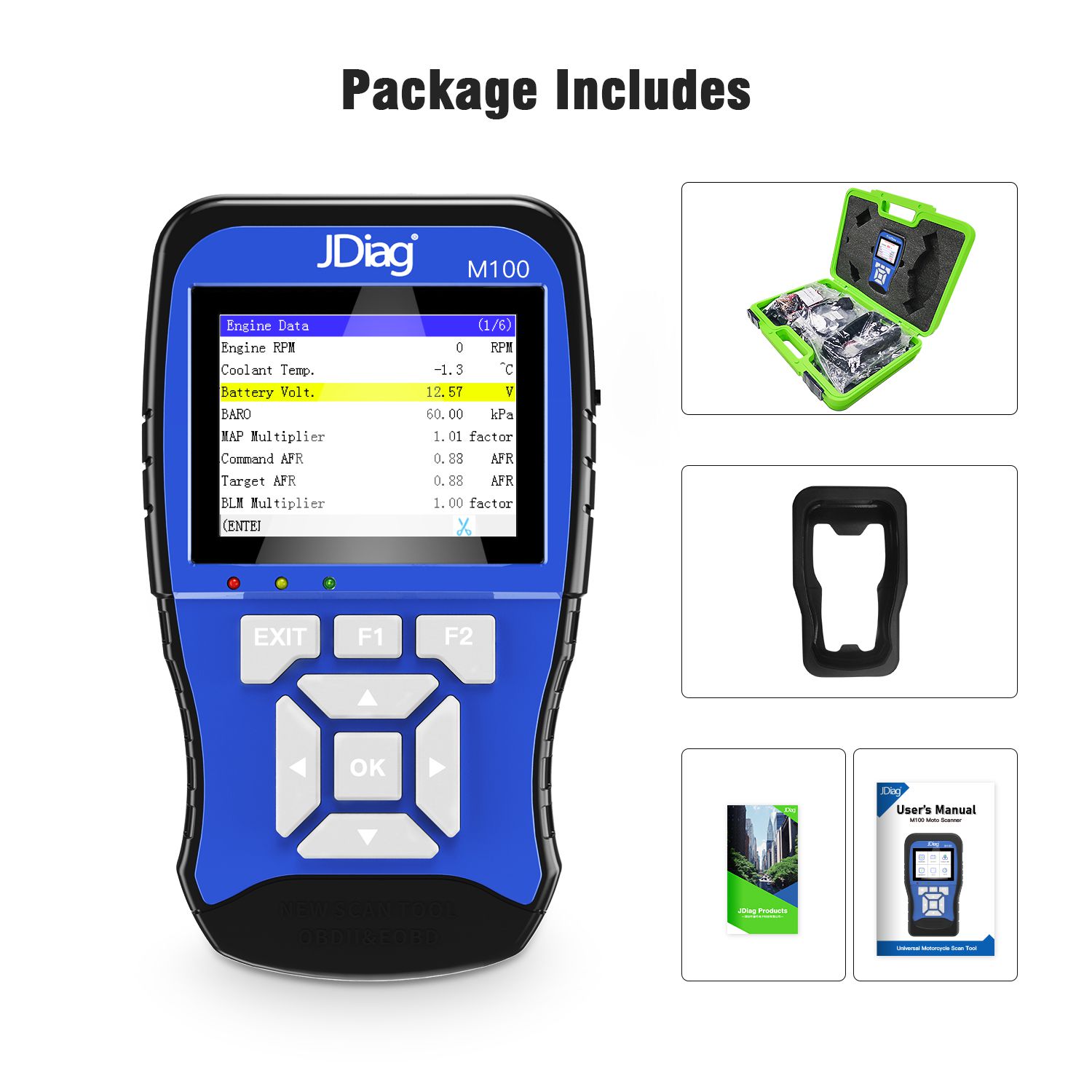 Reviews

15
#1 Delorme Luc
Nov 9, 2018

works great, arrived really fast. I have already bought 4 of them all 5 stars
#1 JODIE STOUT
Mar 9, 2019

It came quickly. The device is kind of working.
#1 Yannick Stienne
Jun 9, 2018

The product arrived in good condition and within the terms stipulated.
#1 Hélio Azevedo Cruz
Nov 9, 2018

Very good quality
#1 rodrigo coronado
Oct 9, 2018

All is ok, very fast shipping and good quality.
#1 modh haziri
Jun 9, 2018

The goods received. visually everything is fine. the disc under the string with a gift software. while the impression from the seller is only positive.
#1 Imad Zreik
Aug 9, 2018

All the best works great! this JDiag M100 Universal Motorcycle Scan Tool + 12V Battery Tester Dual System Moto Scan Tool For Kawasaki Honda Yamaha is good quality, working very well
#1 GerardoKA GerardoKA
Mar 9, 2019

Good quality, fast shipment.
#1 Kota Fujimura
Mar 9, 2019

Good afternoon my dear, Very fast shipping. All material arrived. Good communication. Recommended seller. I am happy because all works well. Thank You for all attention. Best Regards.
#1 william ridley
Jul 9, 2018

Very fast delivery less than a week packing super satisfied order not the first time all advise seller
Previous: 125KHz RFID Duplicator Copier Writer Programmer Reader Writer ID Card Cloner & key
Next: Original JDiag JD906 Auto Professional Code Reader Car Diagnostic Tool OBD2 Scanner Automotive Diagnosis