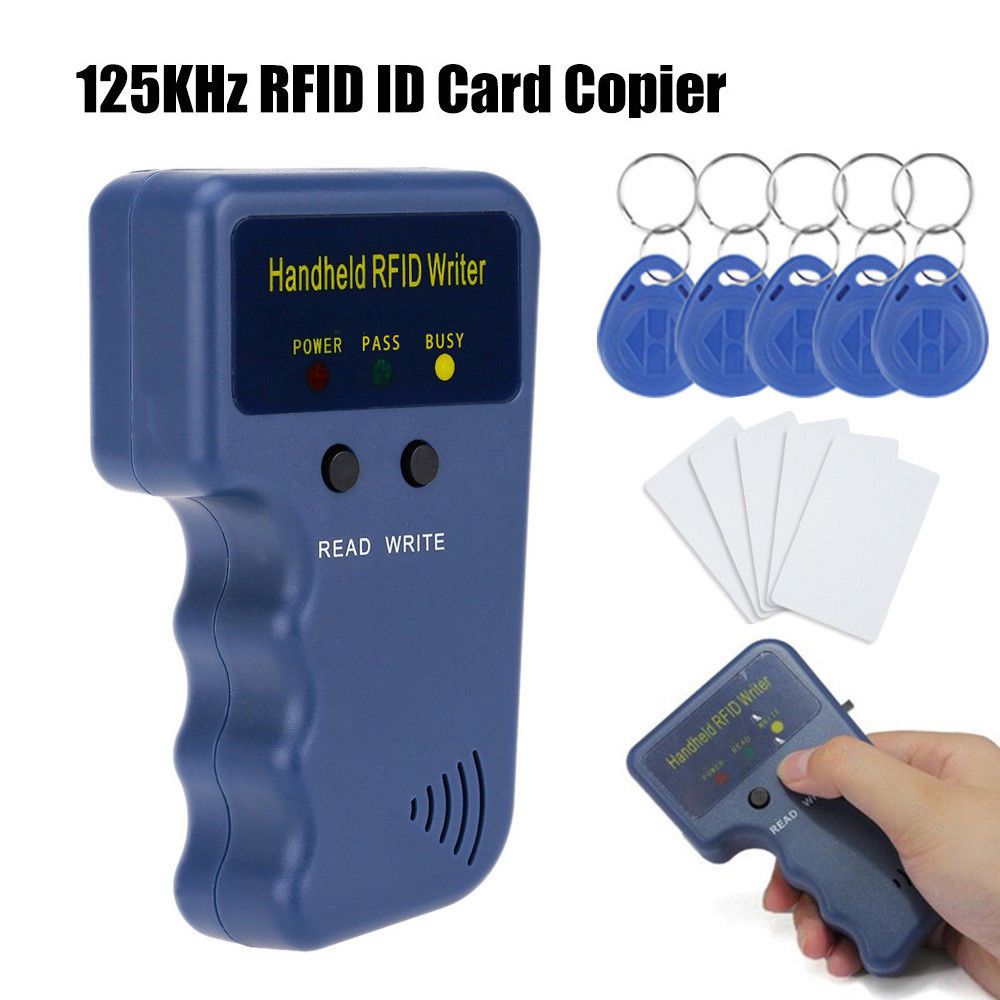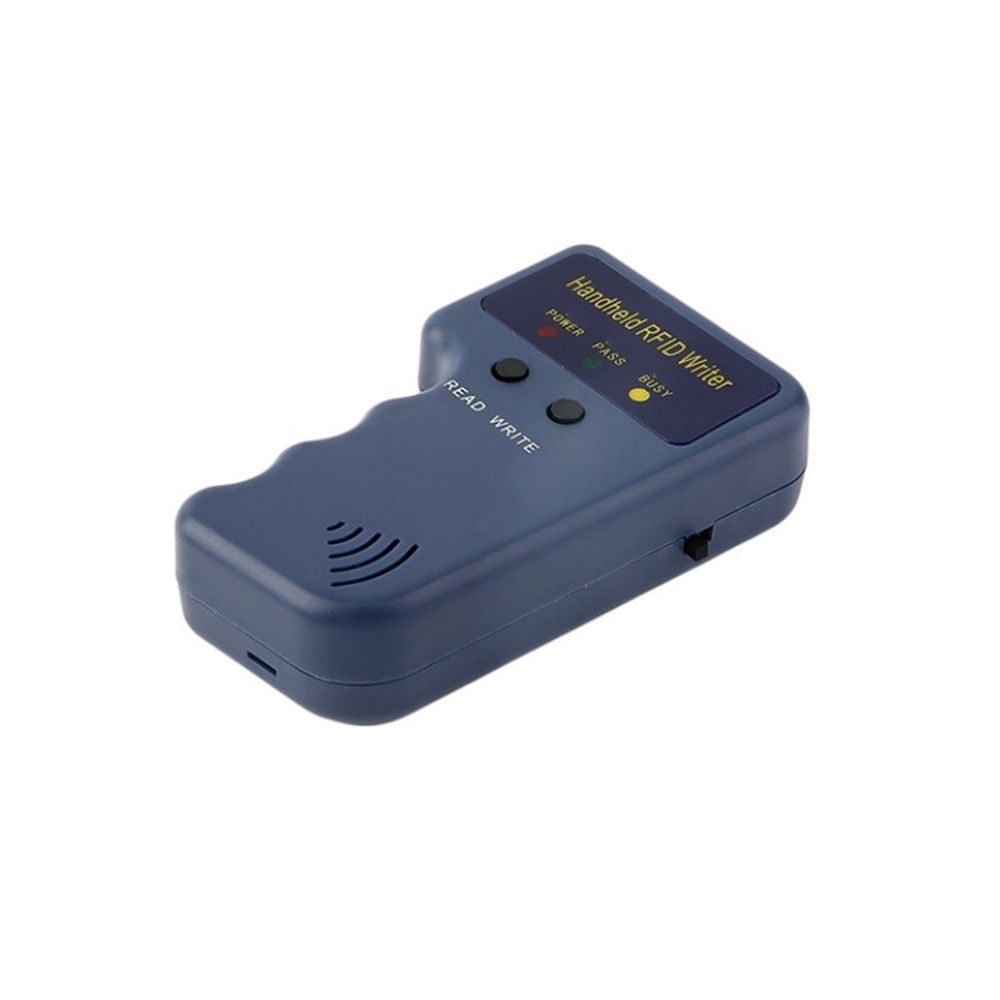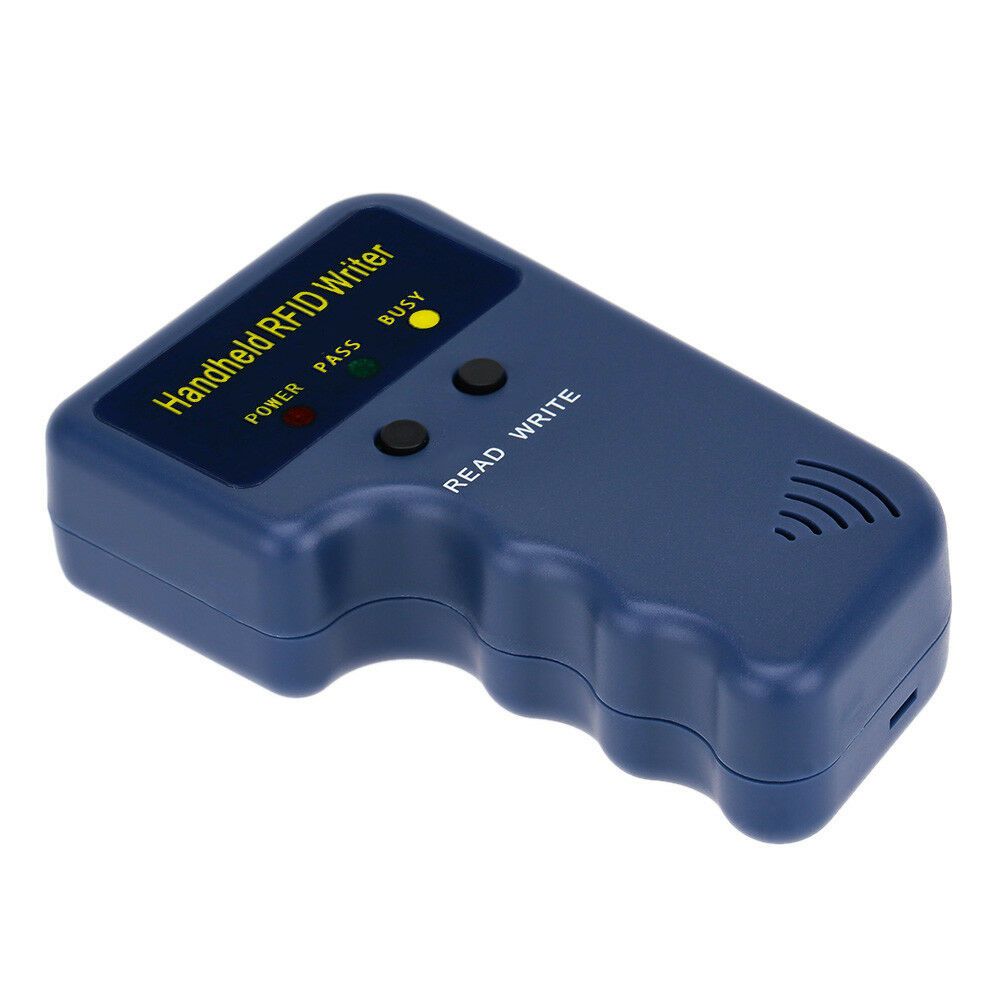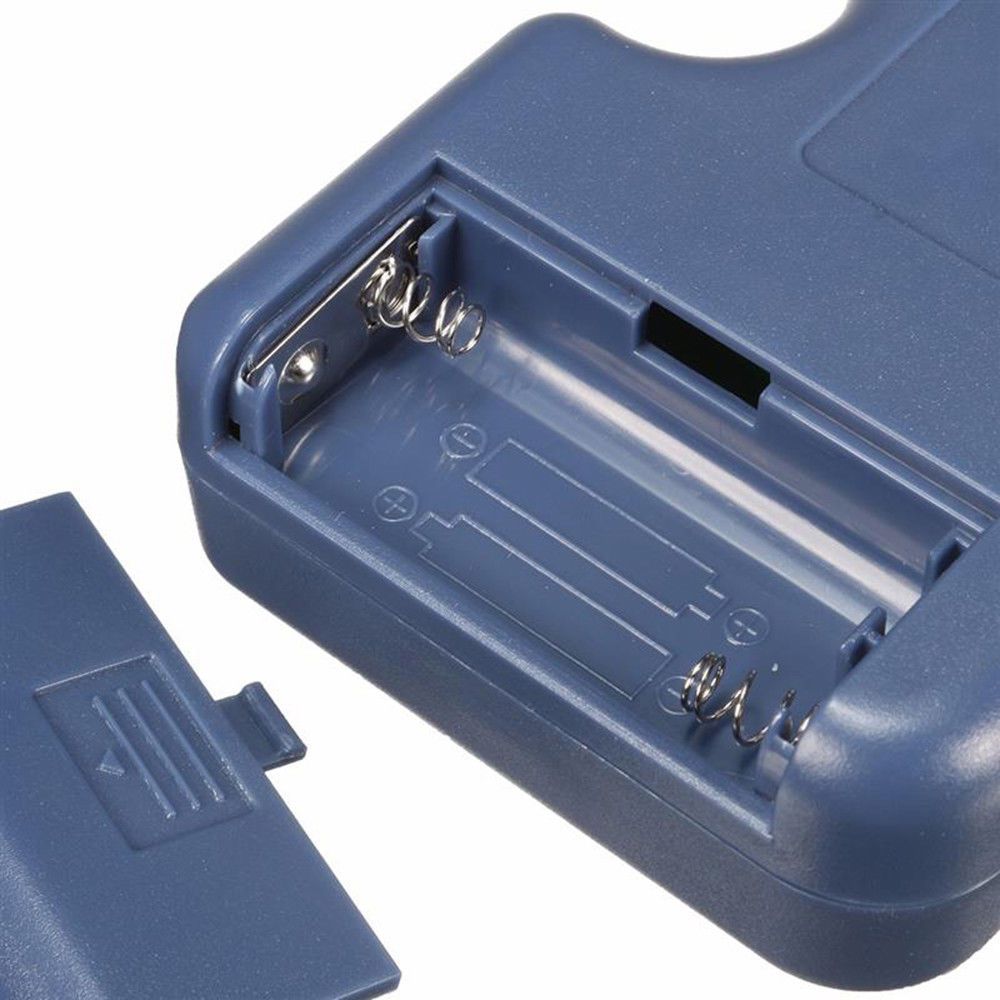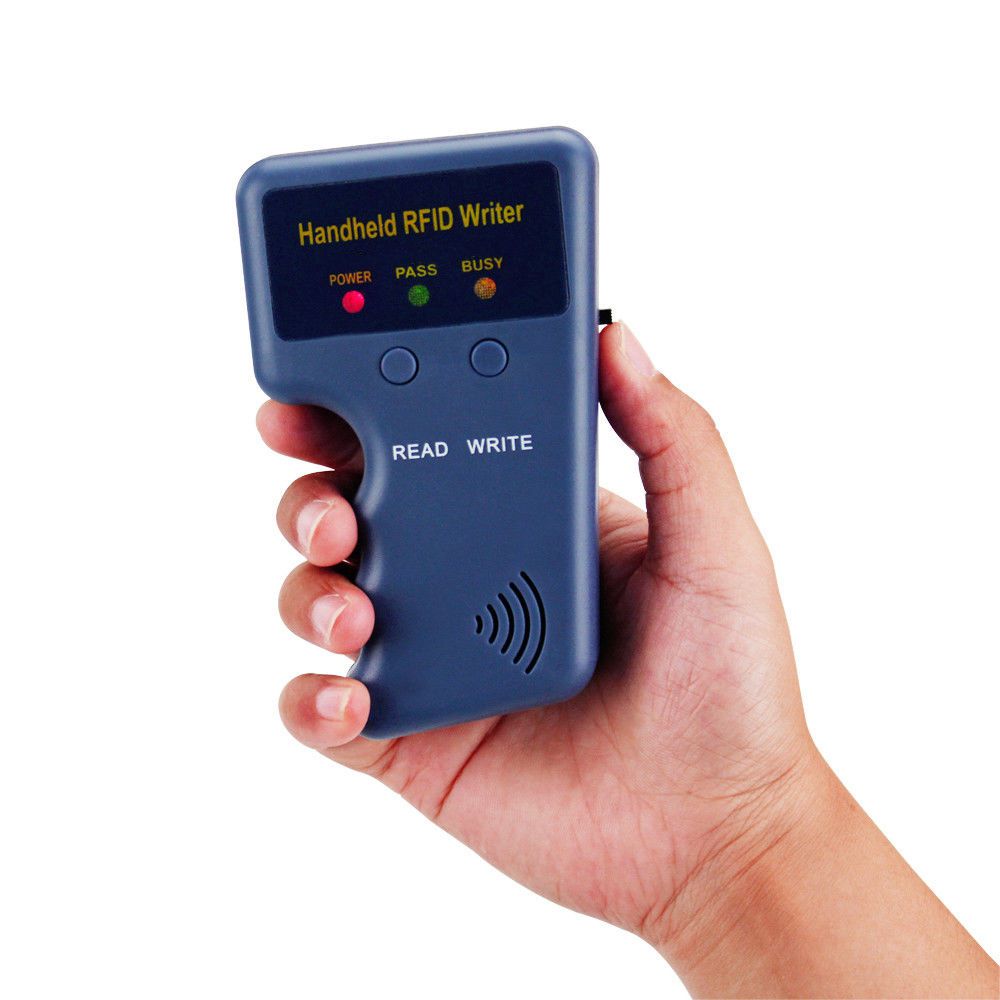 Description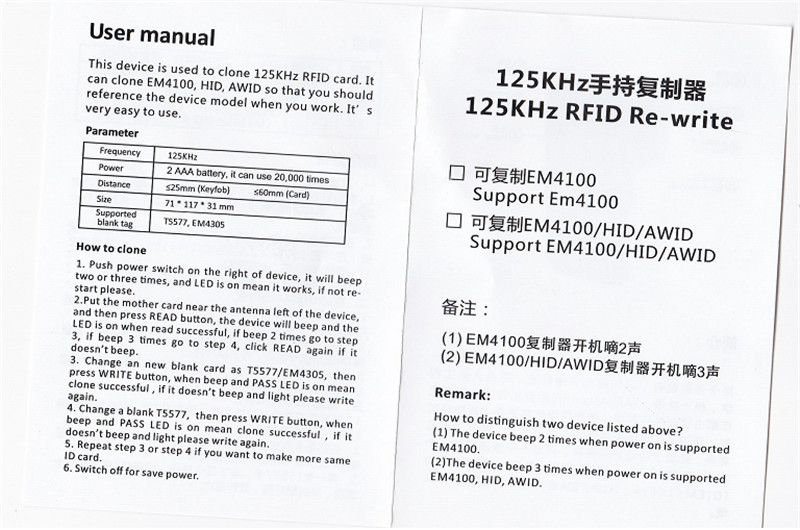 Description:
Feature:
100% brand new and high quality.
Handheld shape design, comfortable hand feeling.
2 buttons for simple operations.
Standalone operation, no need to connect with computer / PC, easy to use.
Built-in individual LED lights and buzzer indicator.
Reading distance is 0 - 6cm.
Can only copy 125KHz RFID card.
Compatible with T5577, CET5200, EM4305 and EN4305.
How to Use:
1. Switch on, power led flashes one second.
2. Put RFID Card in read area.
3. Press read button, read led flashes with beep sounds.
4. Put RFID card to be wrote in read area.
5. Press write button, write led flashes with beep sounds.
6. Copy done.
Card Copier Specifications:
Frequency: 125KHz
Power Supply: 2*AAA battery.it can be use 20,000 times.(Battery not included)
Reading Distance: RFID Key tag/2.5cm; RFID Card/6cm
Dimensions: Approx. 4.72*2.76*1.18in / 12*7*3cm
Package Information:
Package Size: Approx. 5.31*3.27*1.57in / 13.5*8.3*4cm
Package Weight: Approx. 3.17oz / 90g
Card Specifications:
T5577 chip which compatible with EM4305 chip
Size:3.5 x 2.5 x 0.5cm
Material: Plastic
Operation frequency: 125Khz
Read and rewrite key tags
Detecting distance: 0-5cm
Application: It applies to access control, hotel locks, staff attendance and school campus access and payment control, identification and security systems, parking lot entry and payment, social security management, transportation
payment,municipal and ancillary service payment,etc.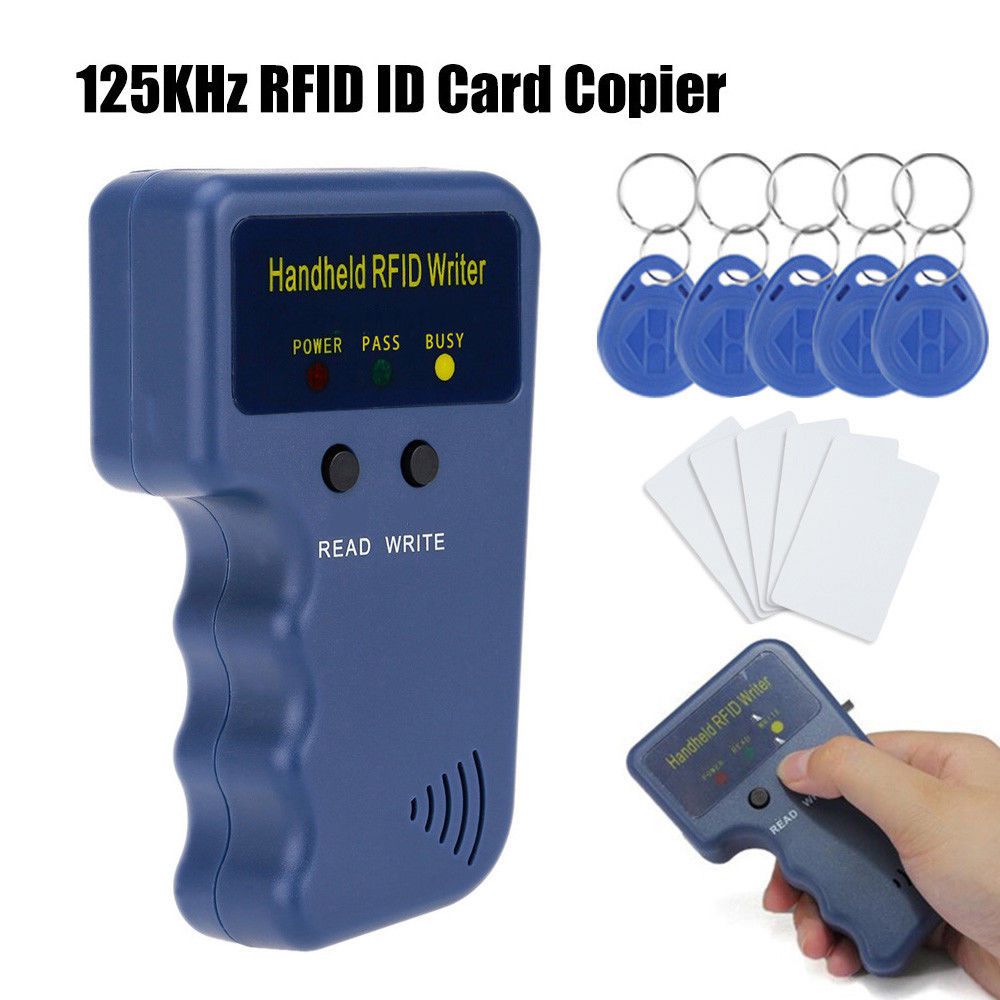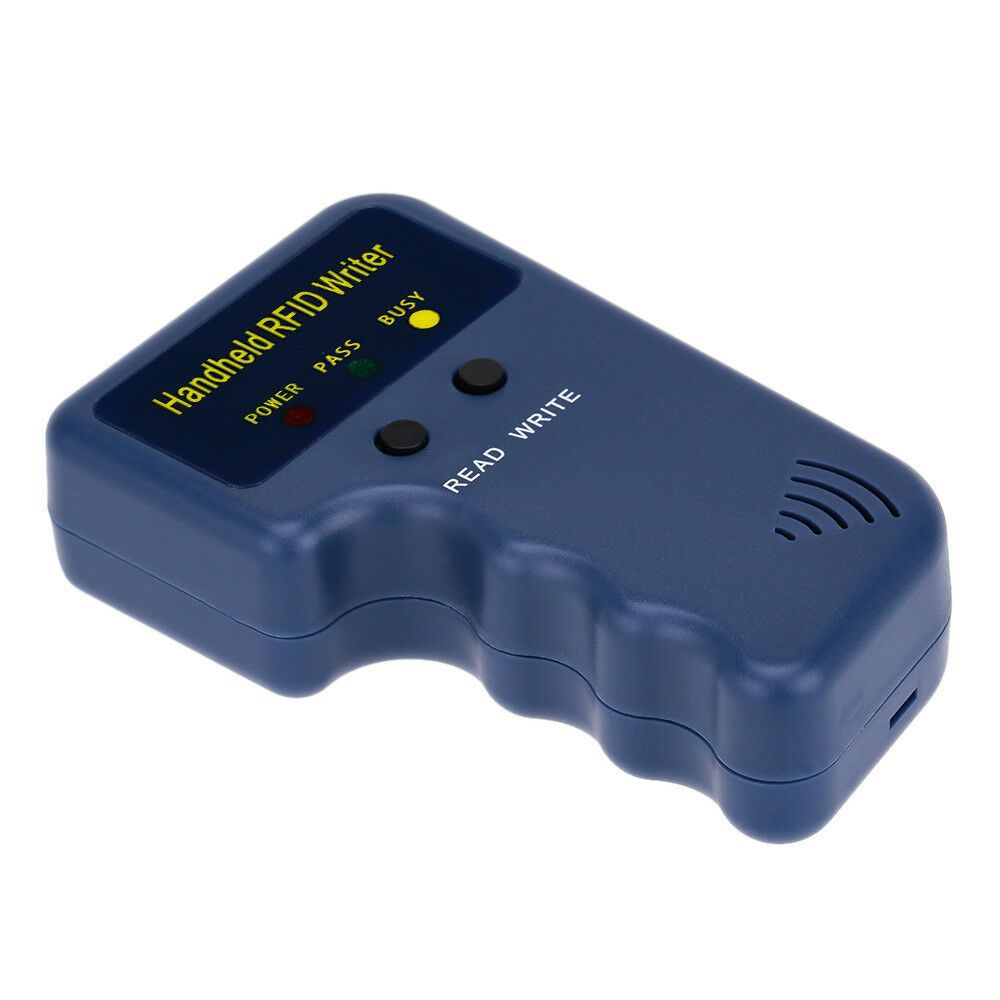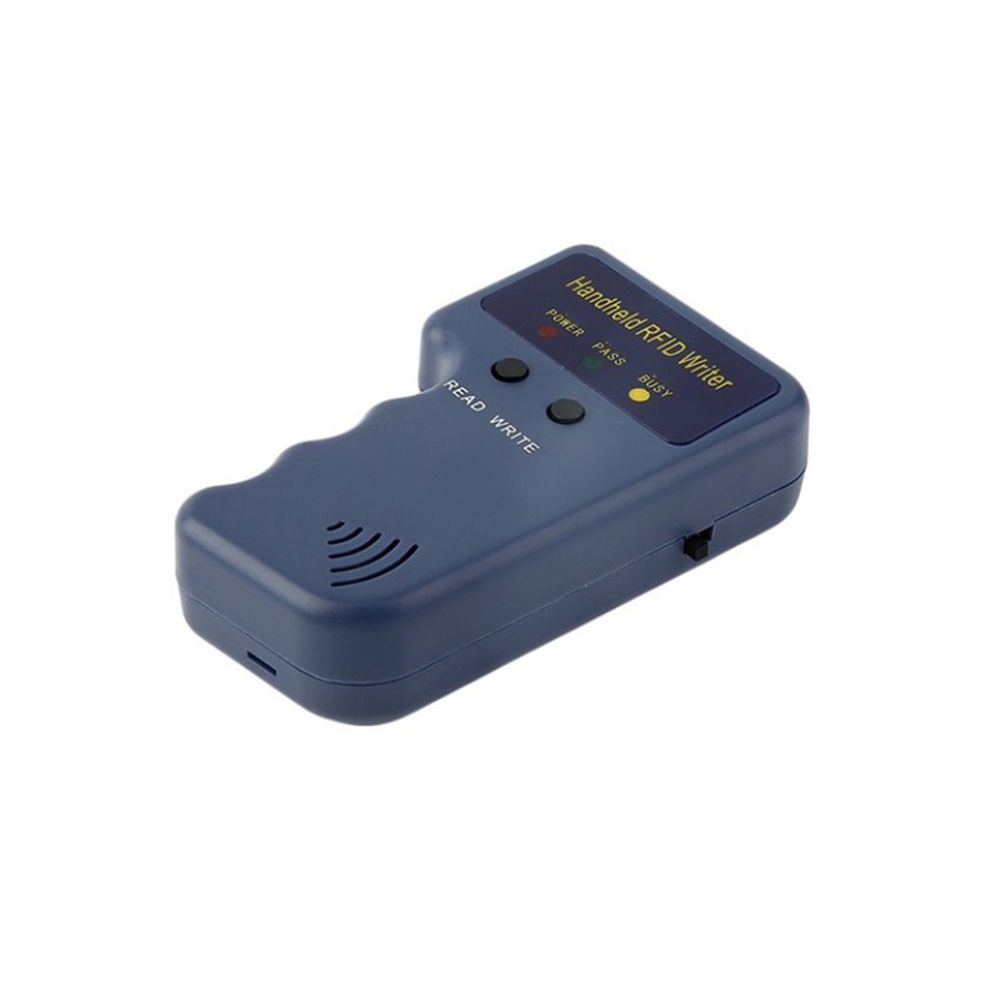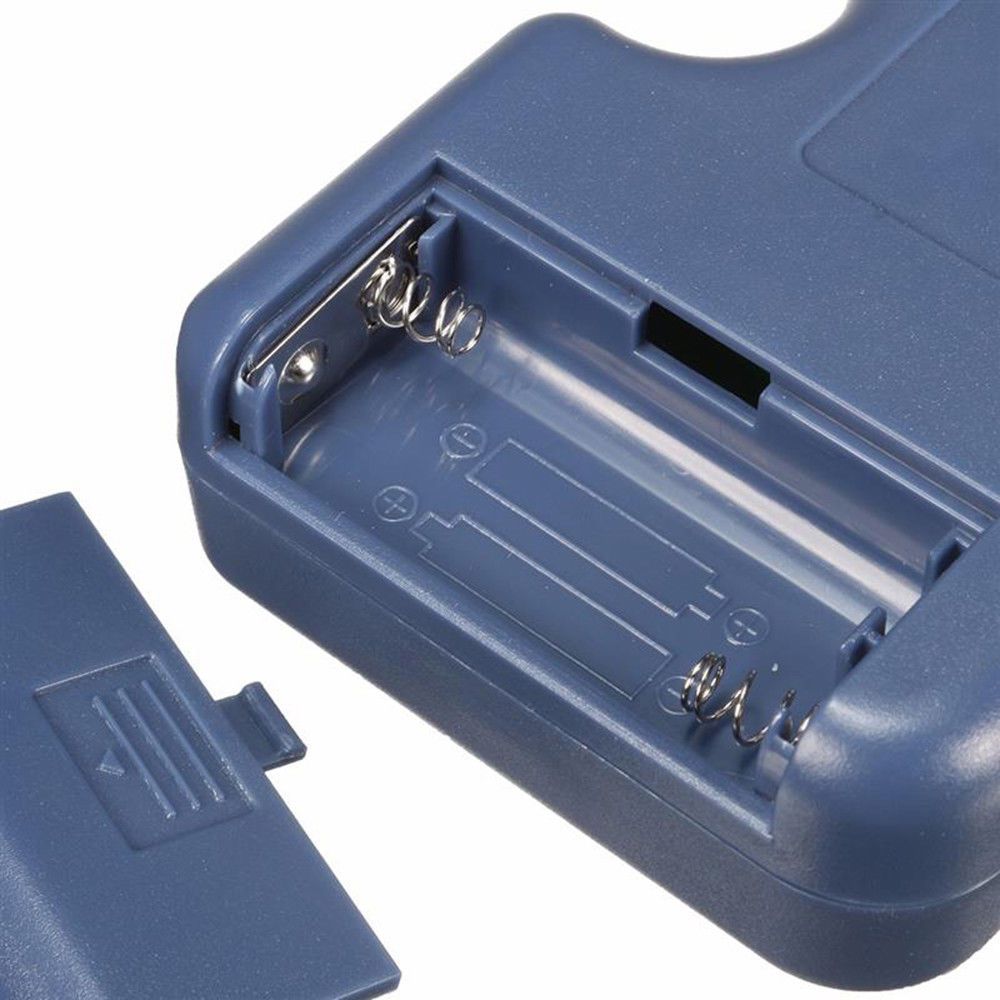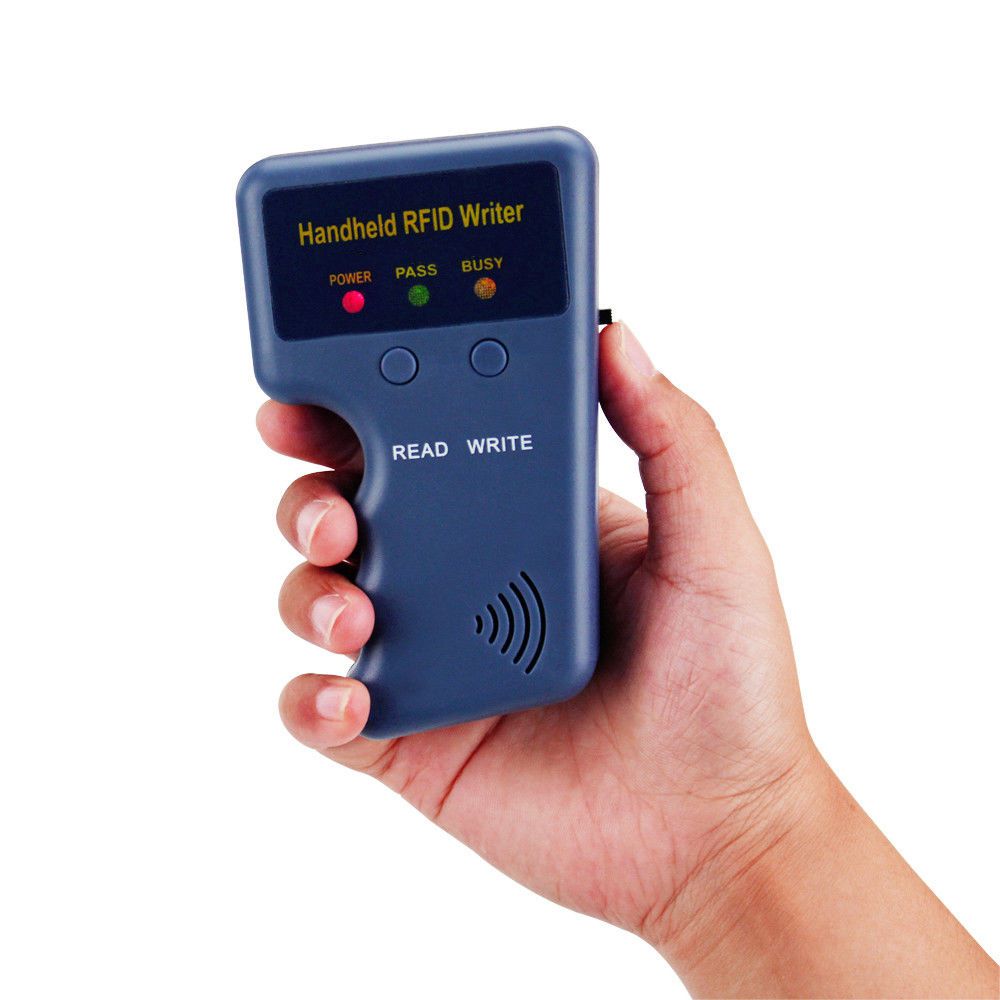 Reviews

16
#1 Andreas Westman
Dec 9, 2018

Excellent!
#1 Robert Galvin
Apr 9, 2019

Got pretty fast. Home delivery.
#1 DANIEL CLAUDIO LEVONIUK
Mar 9, 2019

The order came for 3 days, everything would be so!!!! I'll check, i'll add a review.
#1 Ademir Jose Junges
Sep 9, 2018

One of the best suppliers I met from China, responsible, professional, and tolerant, I am very pleased.
#1 DIO FORTALIZA JR
Apr 9, 2019

Delivered quickly, the seller is very Quickly answers all questions and tries to help if there is a problem
#1 yahaya idris
Jun 9, 2018

works like charm
#1 ARI NISKAKANGAS
Aug 9, 2018

The goods were delivered quickly. this 125KHz RFID Duplicator Copier Writer Programmer Reader Writer ID Card Cloner & key is good quality, working very well
#1 jose madrigal
Nov 9, 2018

Everything seems ok, but not yet tried
#1 Brian Sullivan
Feb 9, 2019

Great company!!!!
#1 Valentin Prudnikov
Jul 9, 2018

Super fast delivery to rostov in 6 days. Checked everything works. I recommend.
Previous: HILDA Car Polisher Machine Auto Polishing Machine Adjustable Speed Sanding Waxing Tools Car Accessories Power Tools
Next: JDiag M100 Universal Motorcycle Scan Tool + 12V Battery Tester Dual System Moto Scan Tool For Kawasaki Honda Yamaha