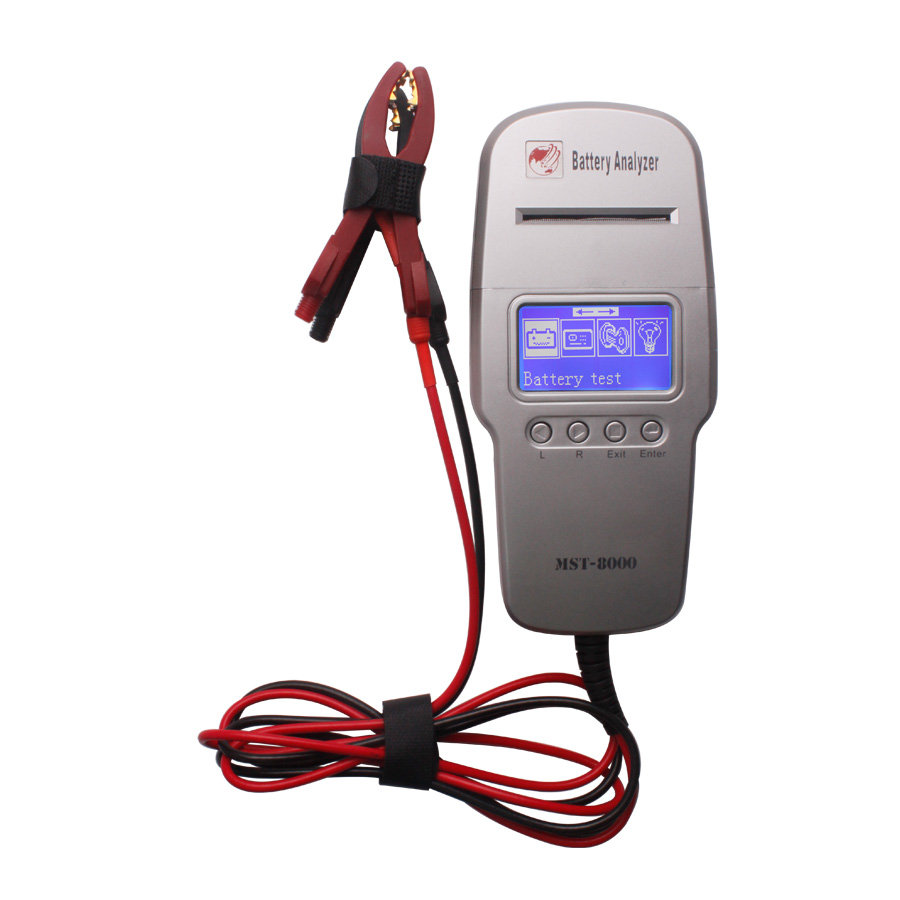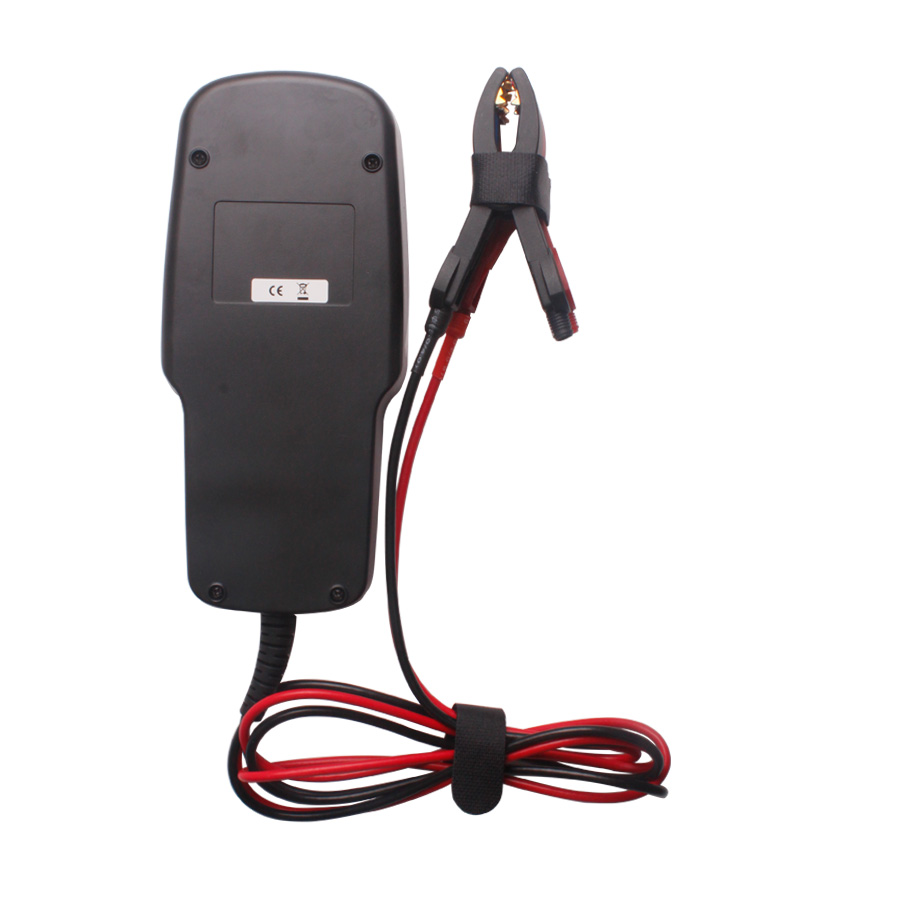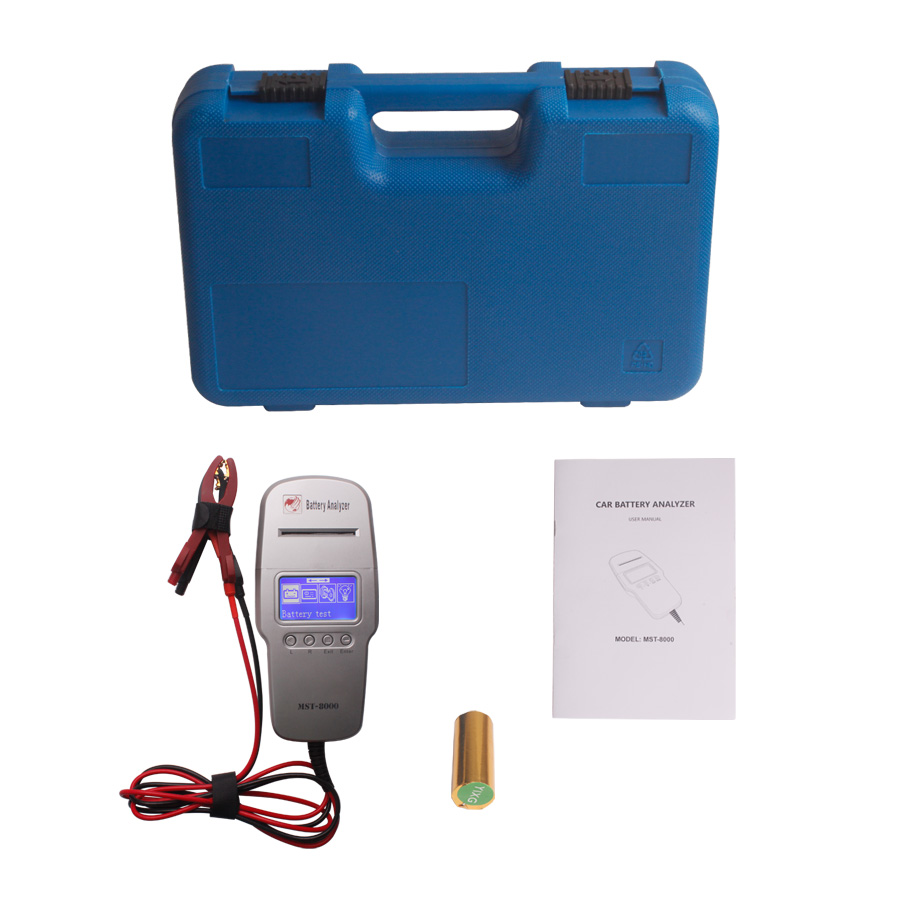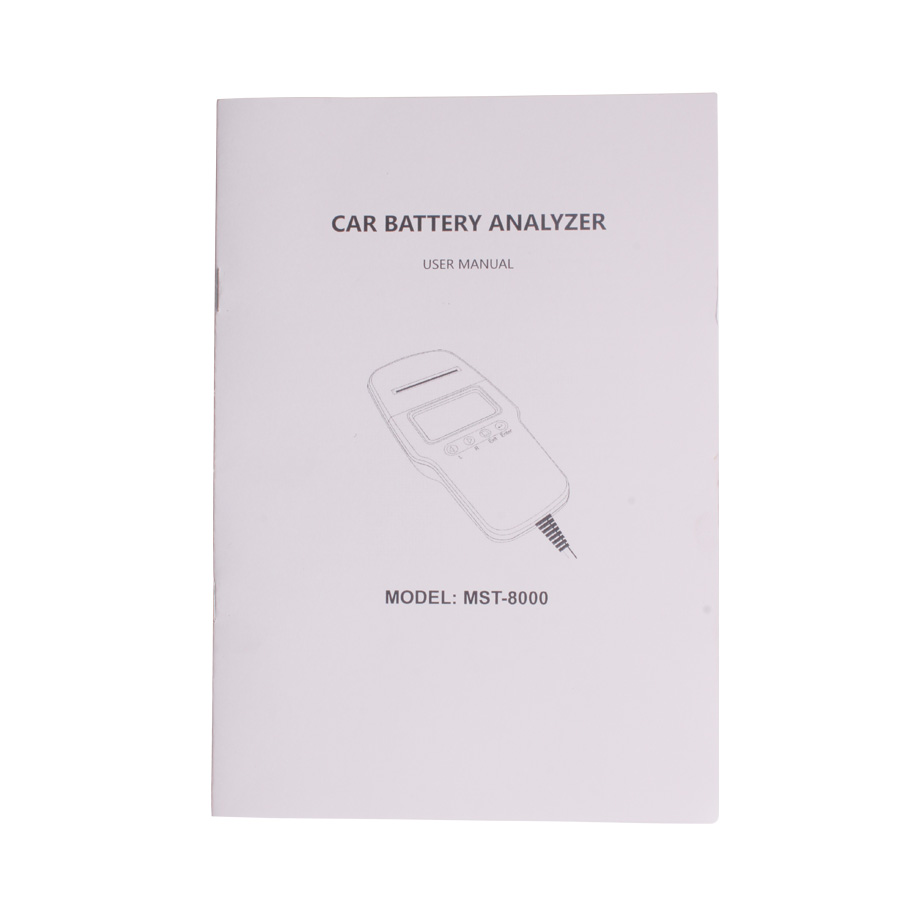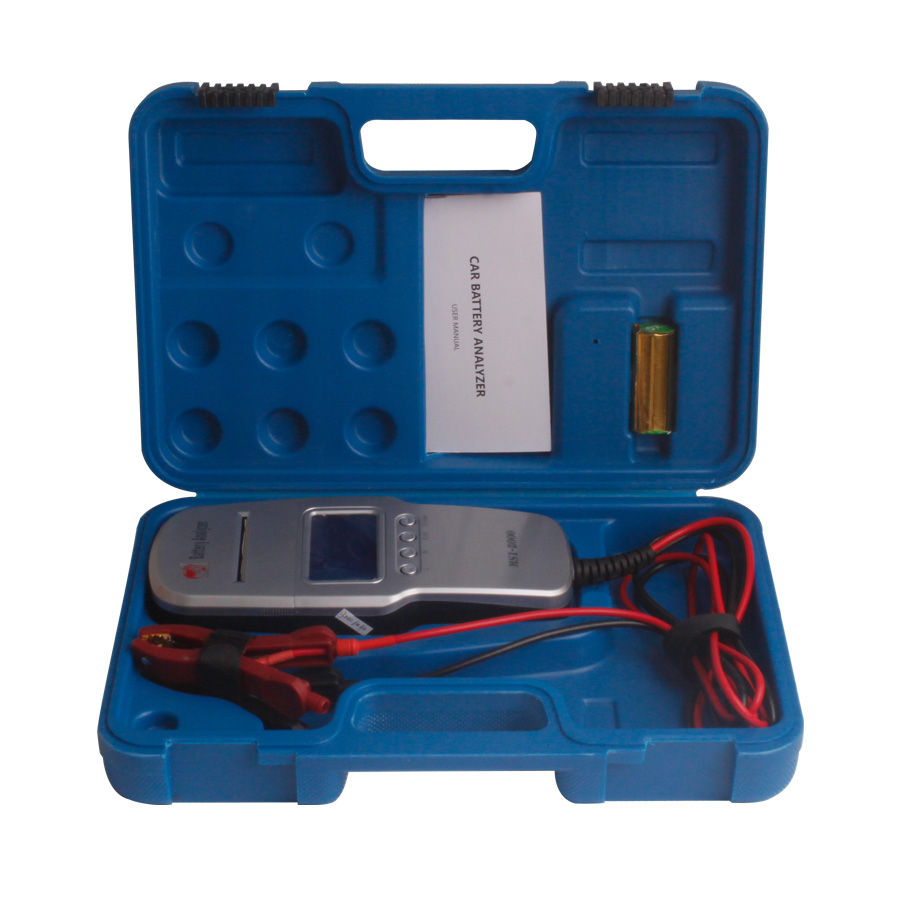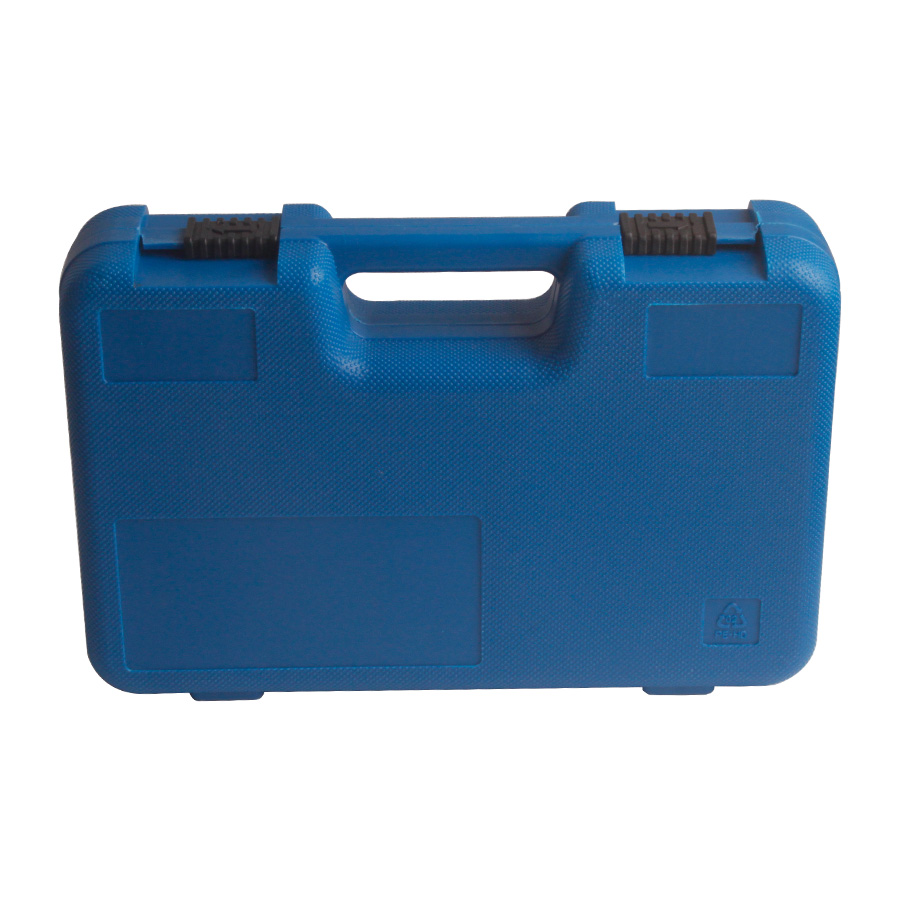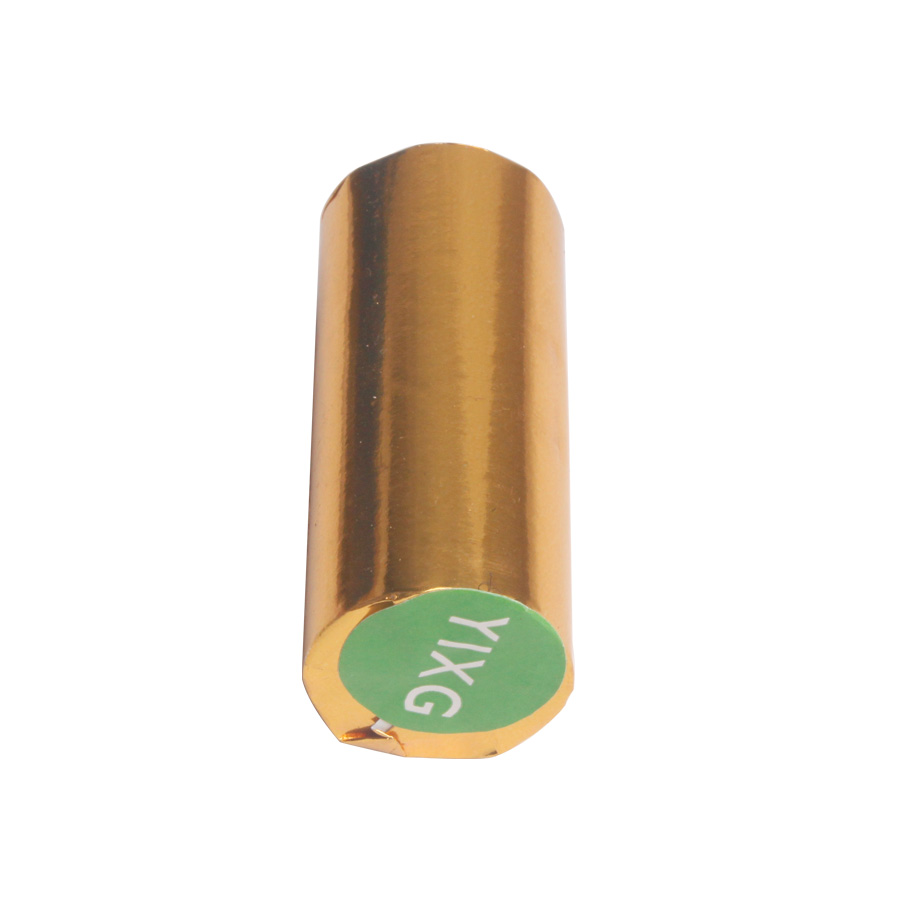 Description
Digital Battery Analyzer with Printer Built-in MST-8000
Features:
Quickly test the battery's main specifications: IR, CCA, Voltgage, so that you can judge its life status easily.
The tool is suitable for 12V single battery or 12V Battery charging system.
No need to charge of voltage when start the vehicle.
Adopt conductance method to test: simple of the vehicle
Printer inside, can print out testing results.
LCD Screen
Functions:
Battery Test
Charging System Test
Start System Test
Max. Load Test
Monitor the status of the start system of the vehicle
Test the change of the voltage when start the vehicle
Can test battery standard: 100-1700CCA, 100-1000DIN, 100-1000IEC, 100-1700EN, JIS
Specifictions:
Power supply: powered by the battery been tested
Voltage range: 9-18V (DC)
Working temperature: -18~50°C
Accuracy: ±0.5mΩ
Frequency of Testing Range: 100Hz
Reviews

59
#1 Daryl Baxendale
Jun 9, 2018

Very good… Super fast
#1 David Vazquez
May 9, 2018

Thank You for your great communication - i will recommend your store to friends.
#1 Rosario Musayon
Sep 9, 2018

Works, everything is fine!
#1 hector esquijerosa
Sep 9, 2018

Absolute best seller on Aliexpress! Good communication, good service. I have done many orders here last few month. But this was awesome. Delivering 2 (two!) working days.
#1 Max Logatchev
Sep 9, 2018

All the best works great!
#1 BryannaFooterv BryannaFooterv
Oct 9, 2018

Ok , happy
#1 Jan Kragh Andersen
Nov 9, 2018

Great quality product delivered very fast
#1 Gulam Mortuja
Oct 9, 2018

working good
#1 Helene Medley
Feb 9, 2019

Excellent prduto. Arrived before the Expected. very good.
#1 Unfineeicex Unfineeicex
Feb 9, 2019

I'm very happy just arrived with a little delay, but all good... Thank you
Previous: Remote 315mhz 3 Button (2005-2007) For Honda Accord Civic Fit Odyssey