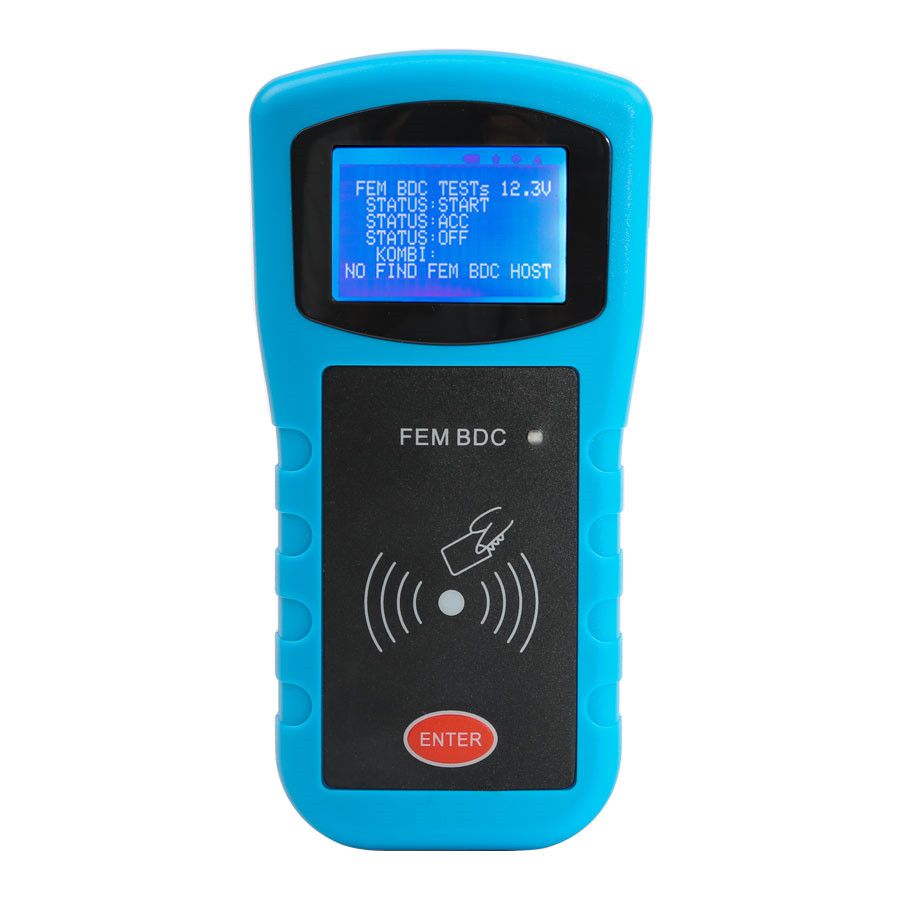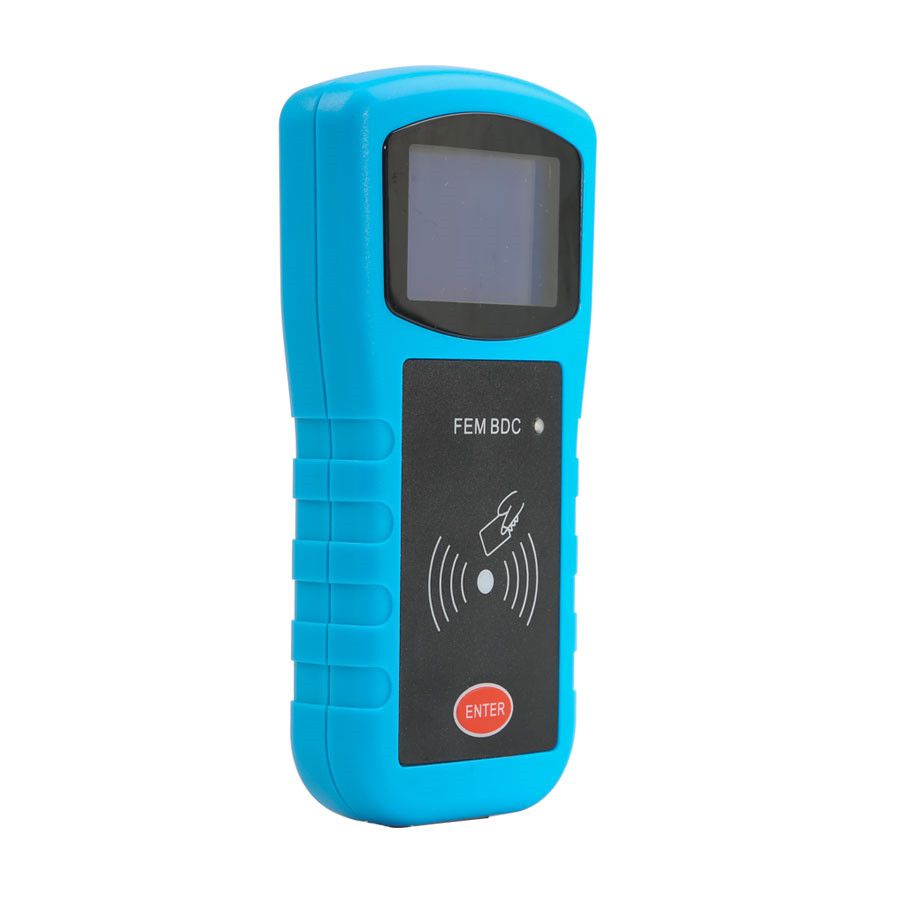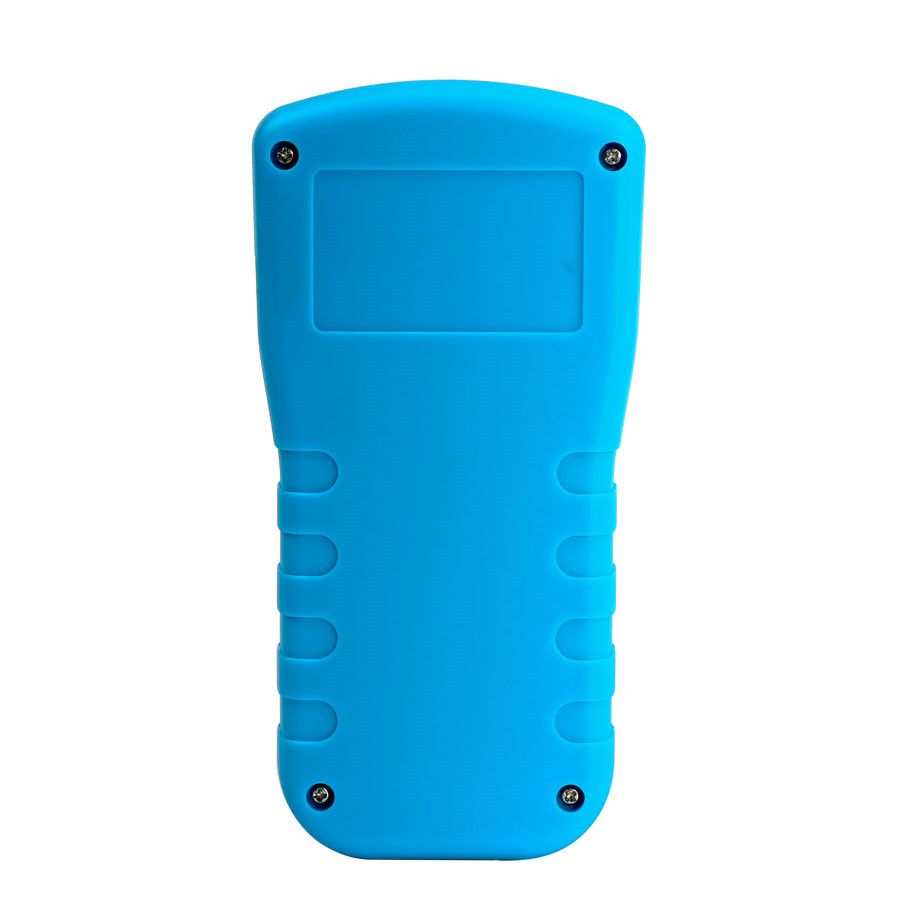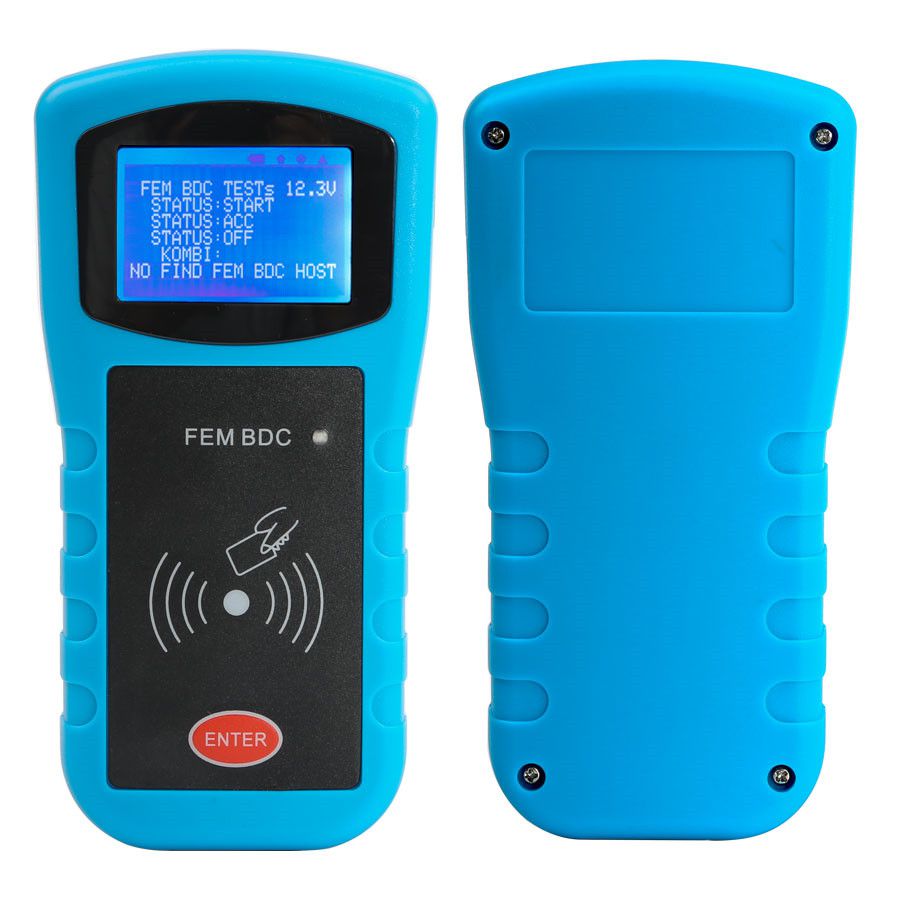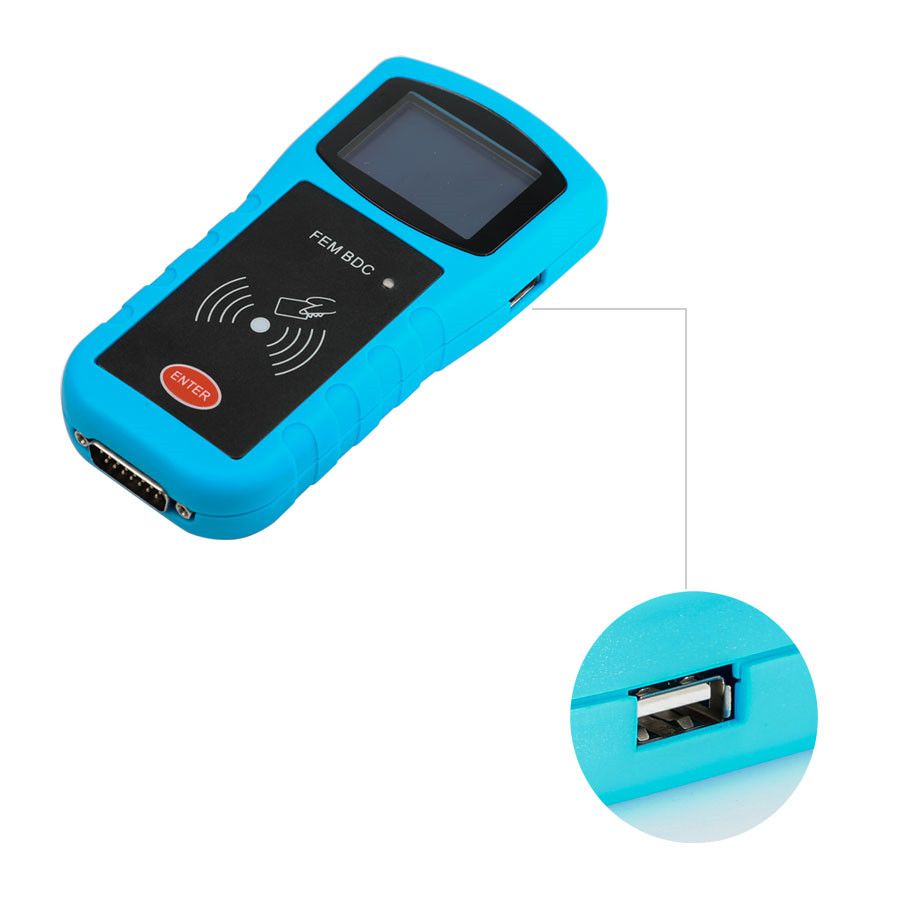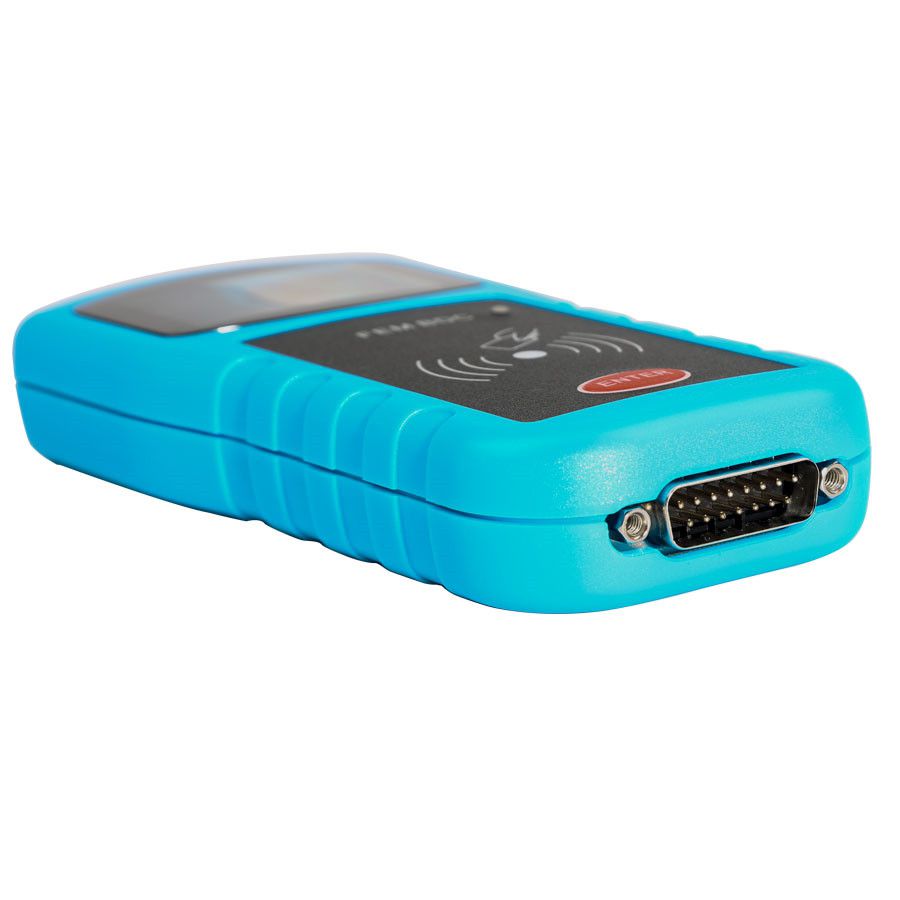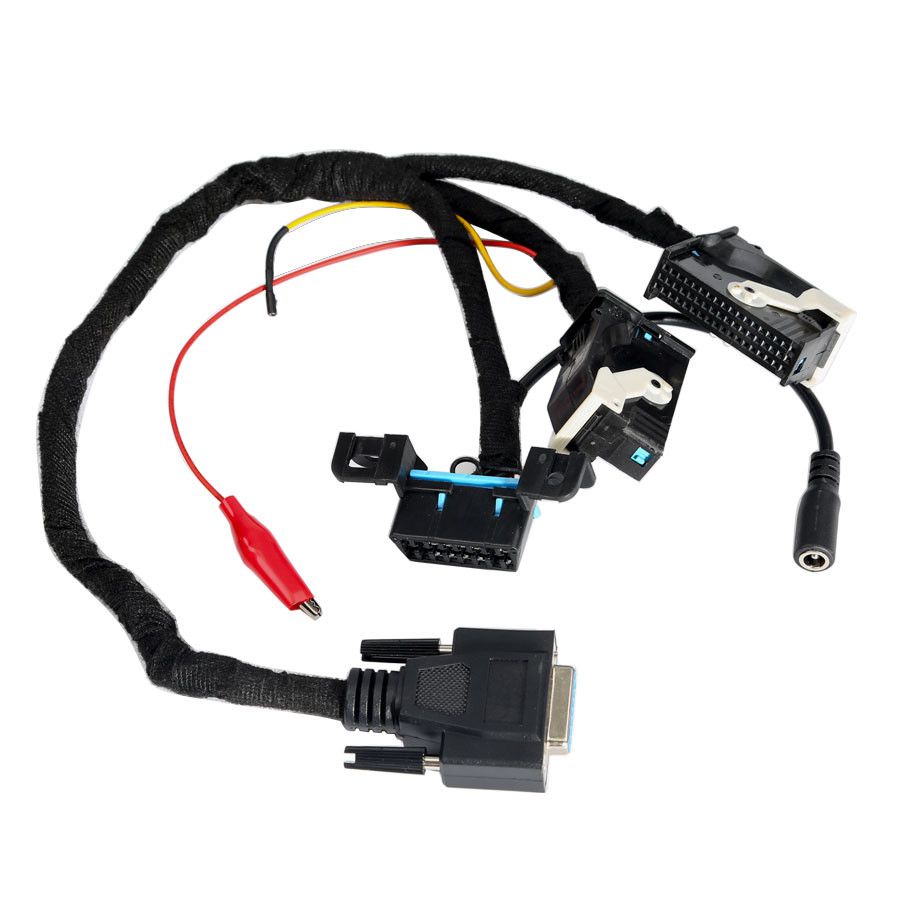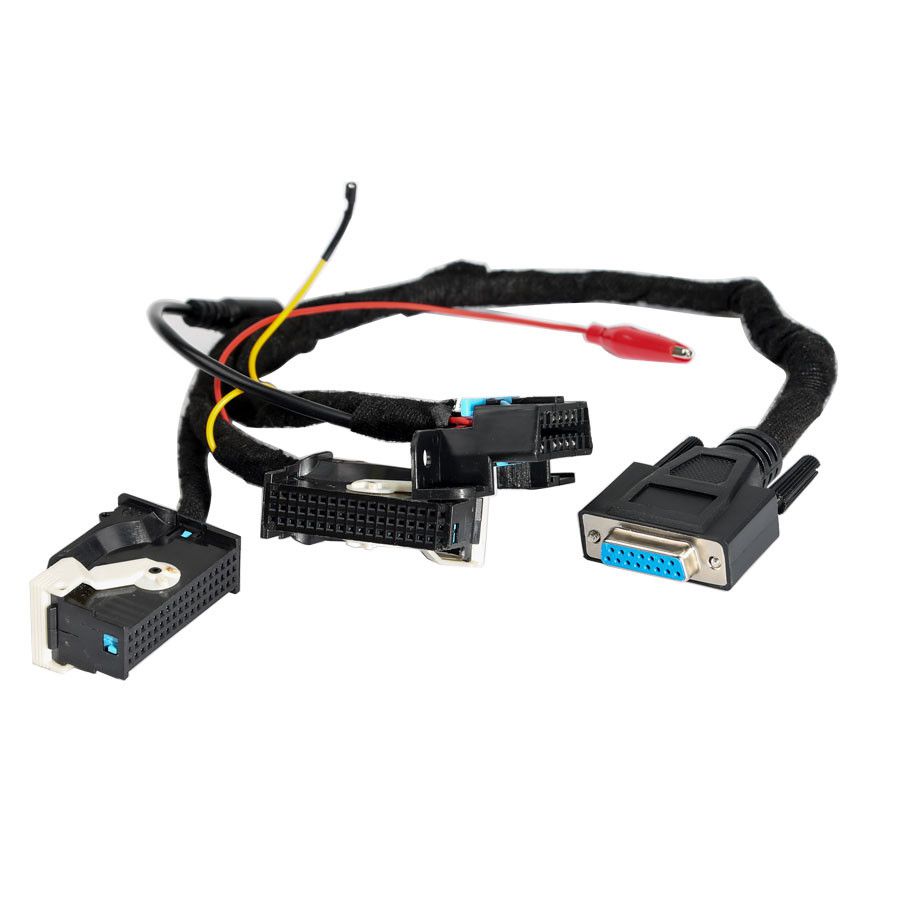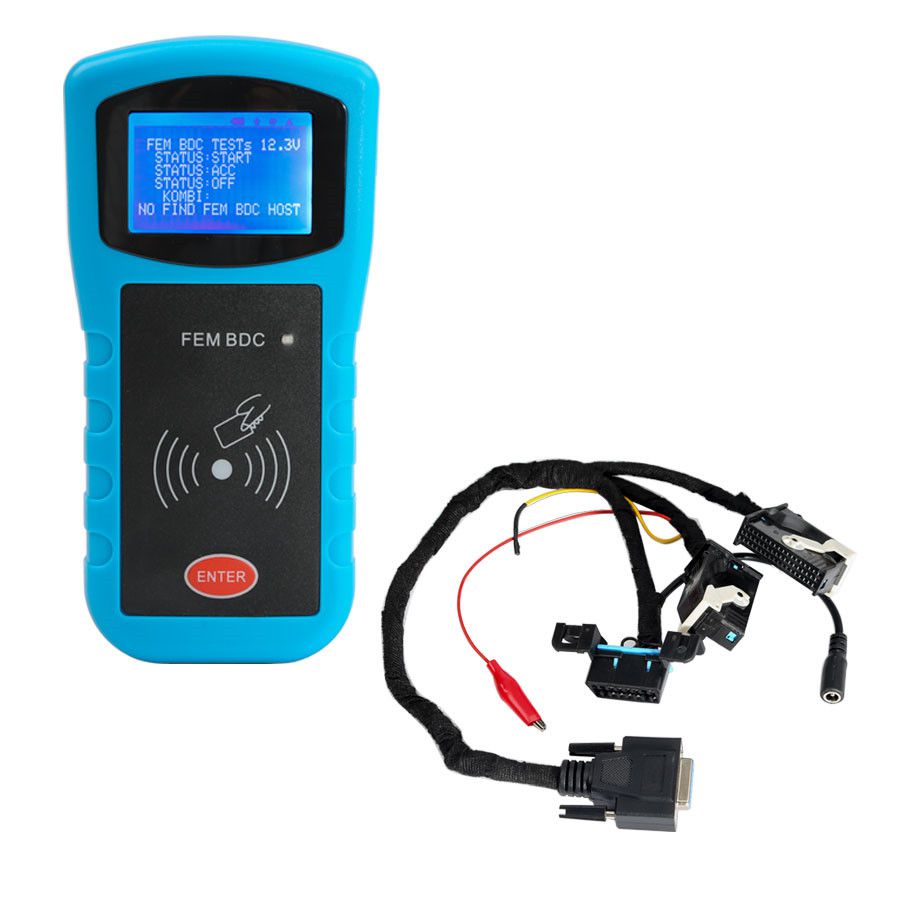 Description
BMW FEM/BDC Key Programmer Data Desktop Test Platform for FEM/BDC Key and Program ECU Gearbox
FEM BDC Module Testing Platform for
BMW
F20 F30 F35 X5 X6 I3
With your FEM/BDC keys, FEM BDC Module Testing Platform is easy to detect FEM BDC Control Moduel in good condtion. No need start-stop button.
Designed with 4 interfaces. It is used for making FEM and BDC keys, suitable for connecting the dashboard, keys, FEM, ECU and Gearbox.
No need to test them on the car, very convenient and efficient.
Can works alone or works with
BMW
FEM
Key Programmer
s, i.e Yanhua BMW-FEM,BMW Explorer, VVDI2 BMW, CGDI Prog etc
Power supply:
14V 5A dedicated
How to use BMW FEM /BDC testing platform?

1: Insert the adapters into the BMW FEM /BDC testing platform
.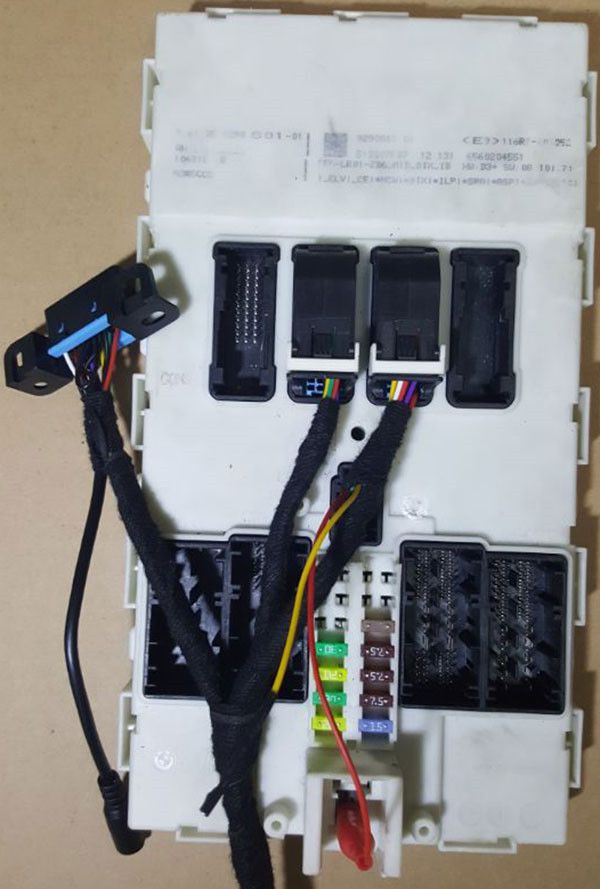 2: Connect well the harness and turn the ignition switch to the OFF status, ensure the voltage is 12V.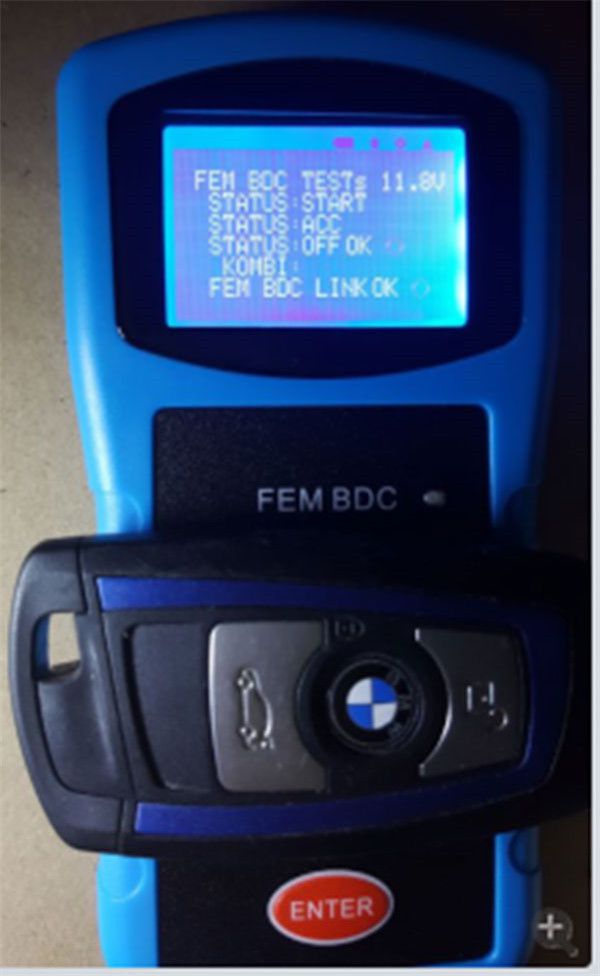 3: Put the FEM key into the sensing area, press the "Enter" button and the red LED lights up.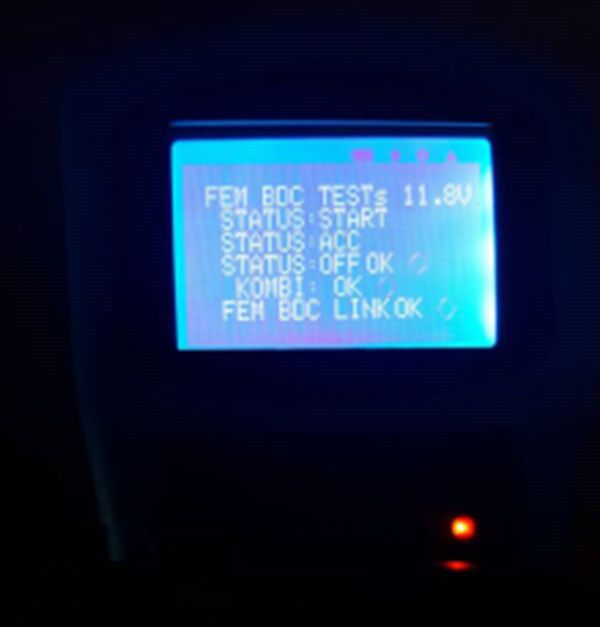 4: Press the "Enter" button, the screen displays FEM BDC TESTS:11.2V, the battery icon on the screen lights up, means it starts OK.
Again press the "NETER" button and ACC OK
Again press the "ENTER" button and OFF OK
Then FEM BDC LINK OK, if no link to FEM BDC, it displays: NO FIND FEM BDC HOST.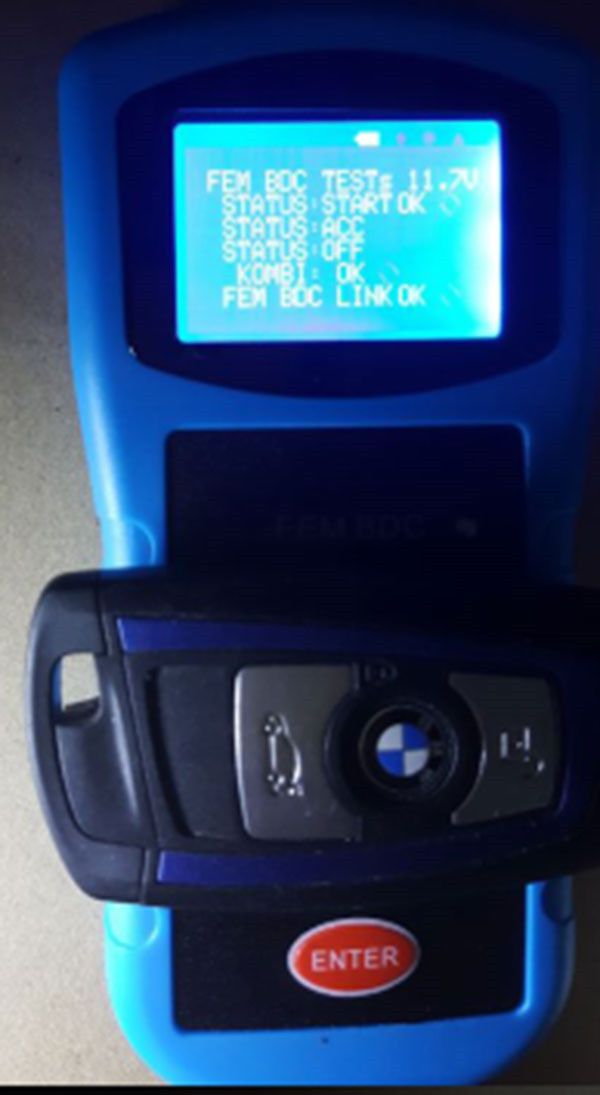 Package List:
1pc x BMW FEM /BDC Testing Platform
1pc x Cable
Previous: OBD II Adapter Plus OBD Cable Works with CKM100 and DIGIMASTER III for Key Programming