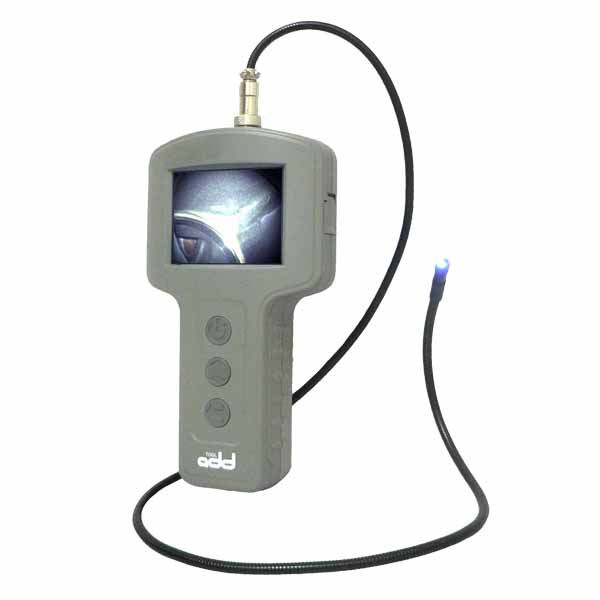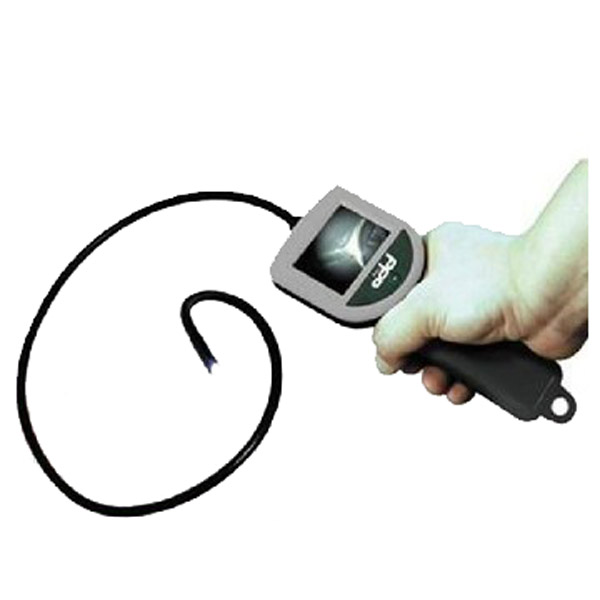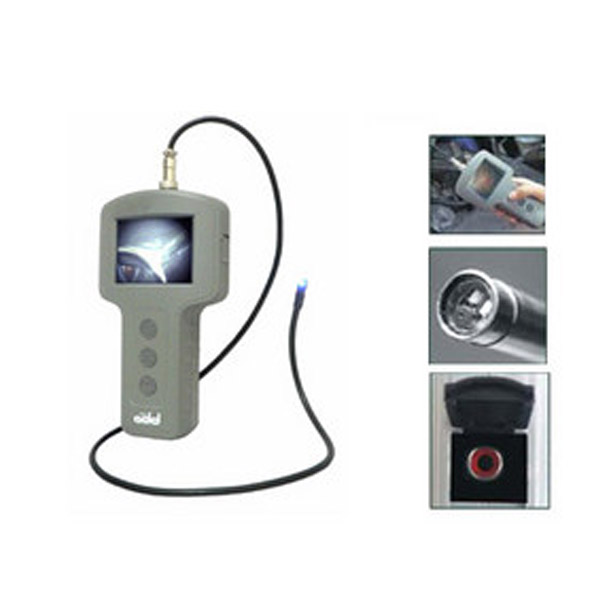 Description

Automotive Video Inspection Scope ADD2100

Description
The Video inspection scope is for remote inspection of areas generally inaccessible to the naked eye. It comes with a distal video camera at the end of a 36" shaft for internal inspection of
engine
s A/C system and any space such as walls or old tree trunks. Imaging and illumination is provided by a full colour image sensor and dual solid state LEDs which are controlled by an on/off rocker switch. The 2.5" full colour LCD screen allows you to observe live video from the distal camera. The unit is powered by 4 x AA batteries and comes in a protective case for storage and transportation. The accessory mirror allows you to see 90 degrees to the axis of the shaft.

Specifications

Cable length and diameter: 36" x 6.2mm

Cable type: Obedient

Distal tip diameter: 0.42" max

Diameter with accessories: 0.46" maxi

Viewing angle: 55 °

Viewing distance: 0.4" to infinity

Resolution: 320 x 240 pixels

Viewing monitor: Colour 3" LCD

Video out port: RCA - NTSC signal

Shaft radius: 2.5" minimum

Power: 4 x AA alkaline batteries

Battery life: 4 hours

Storage temperature: -20°C to +70°C

Operating temperature: 0°C to +45°C
Reviews

11
#1 Linda Lee
Jul 9, 2018

The delivery was fast, all came days in 10.
#1 Andrejs Butusovs
Aug 9, 2018

All the best, very fast! Thank you!
#1 Robert Rouleau
Jun 9, 2018

The goods were delivered quickly.
#1 Alexander Yaroslavski
May 9, 2018

As the product description, only think the seller could give a support
#1 Albert Balikowski
Oct 9, 2018

The product arrived in good condition and within the terms stipulated.
#1 Waldemar Maier
Mar 9, 2019

Product as described request. Very fast. Recommend all p.
#1 carlos morales
Jun 9, 2018

Very fast delivery. I will buy again from this store. Thank you! this Automotive Video Inspection Scope ADD2100 is good quality, working very well
#1 Mark Robinson
Jun 9, 2018

Everything is super, very fast. from moscow to peter 2 days. p The parent put a tester for the brake as a gift. Many thanks to the seller, that's what quality and speed means.
#1 Angelika Kosowska
Nov 9, 2018

works great, arrived really fast. I have already bought 4 of them all 5 stars
#1 TawlPreertkek TawlPreertkek
Aug 9, 2018

The seller sent promptly. I chose according to reviews. How to check add feedback
Previous: Vgate MXS 5.0 Fully Automatic 12V 5A Smart Lead Acid Battery Charger with Temperature Compensation Car MXS 5.0
Next: QUICKLYNKS Battery Monitor BM2​​ Bluetooth 4.0 Device Car 12V Battery Tester