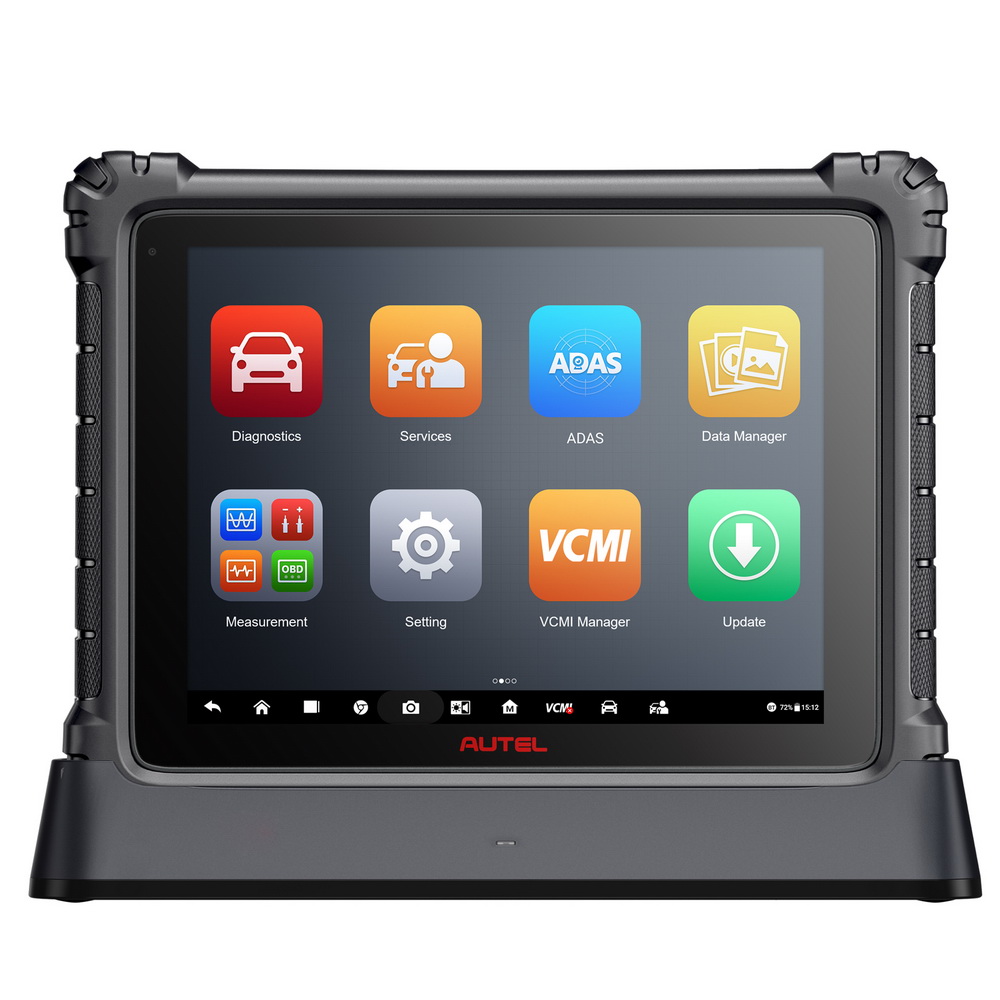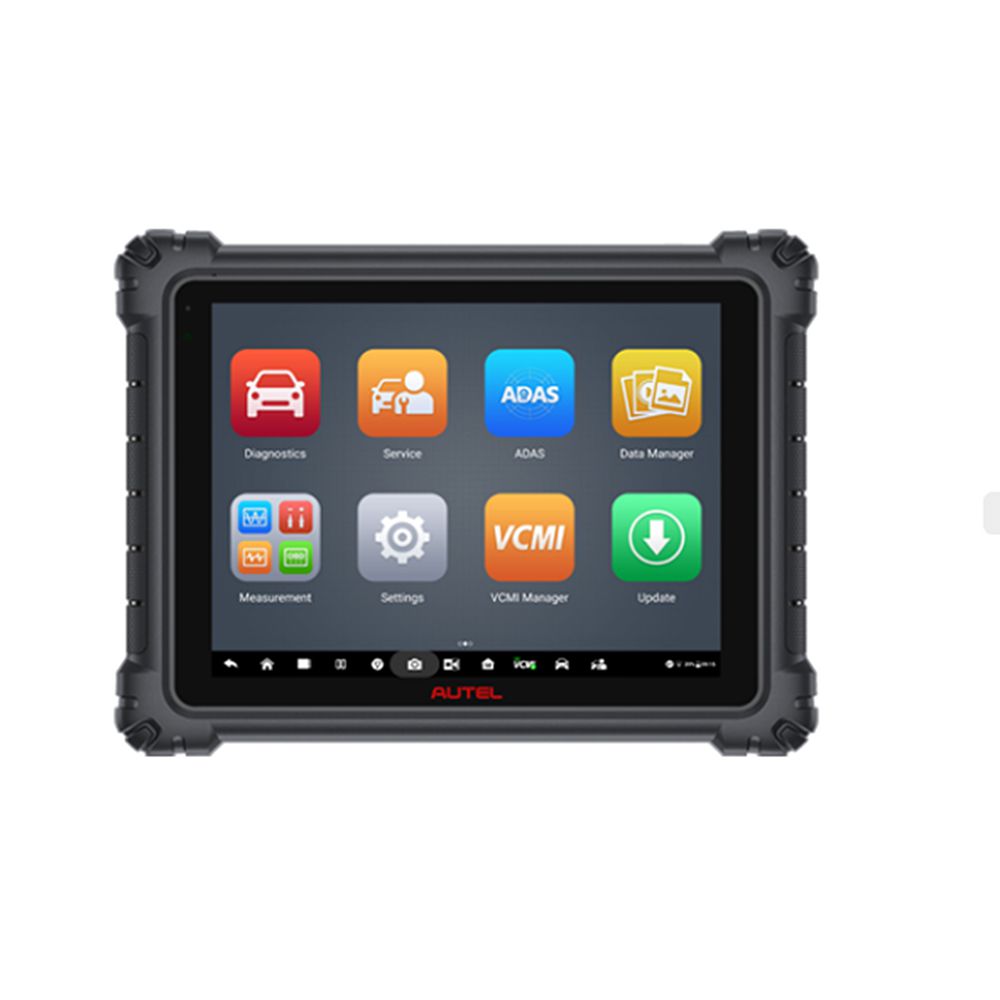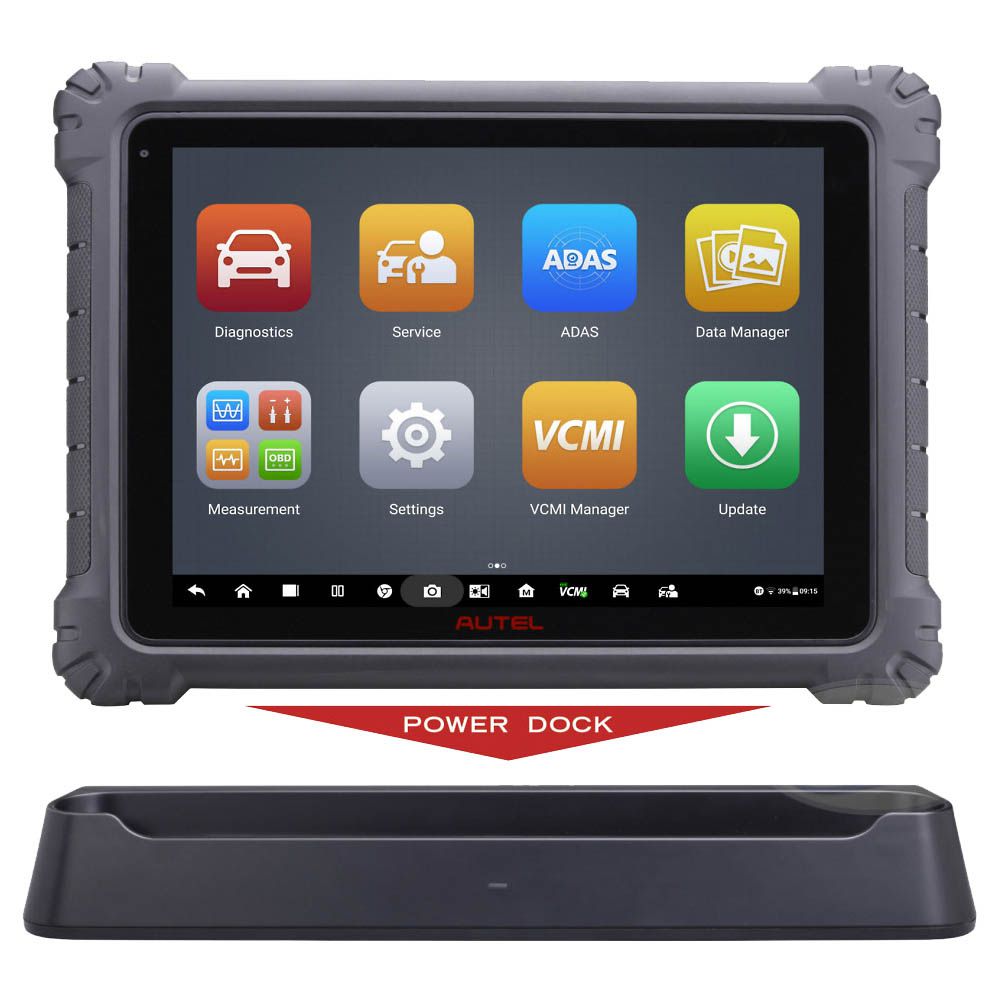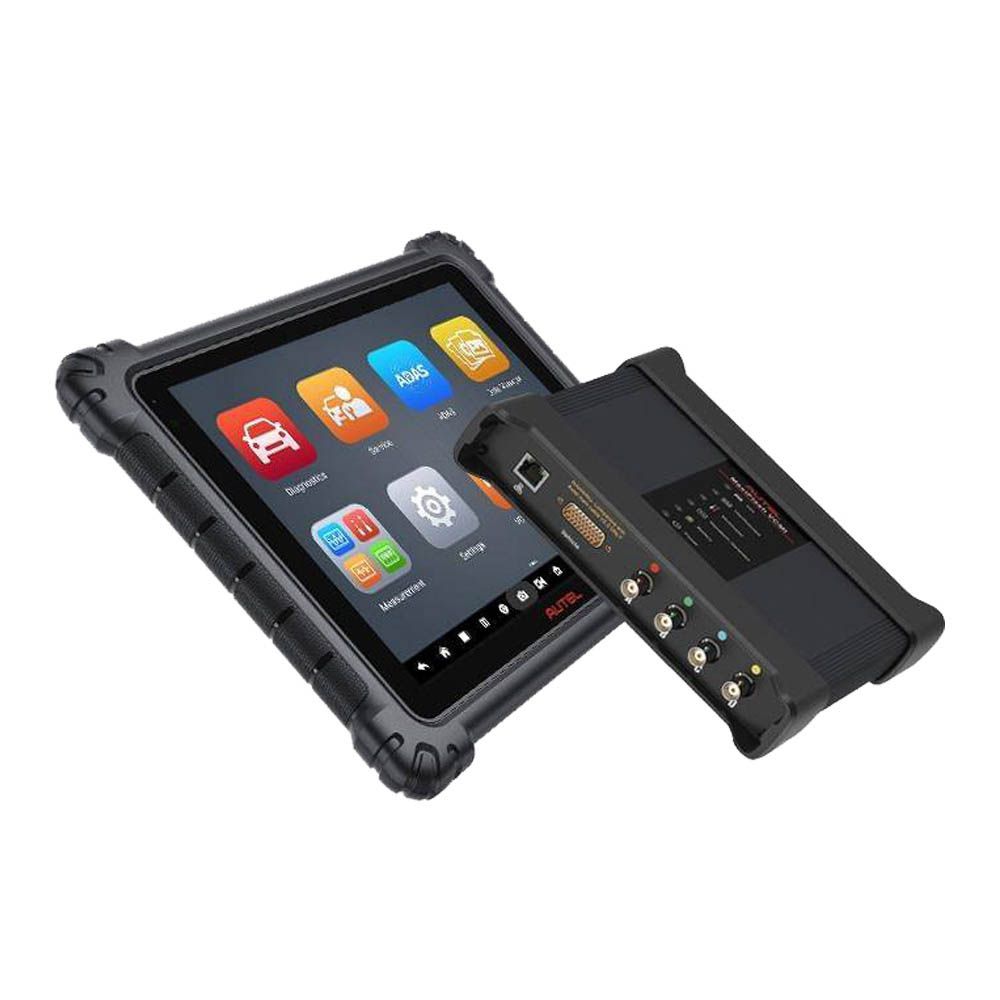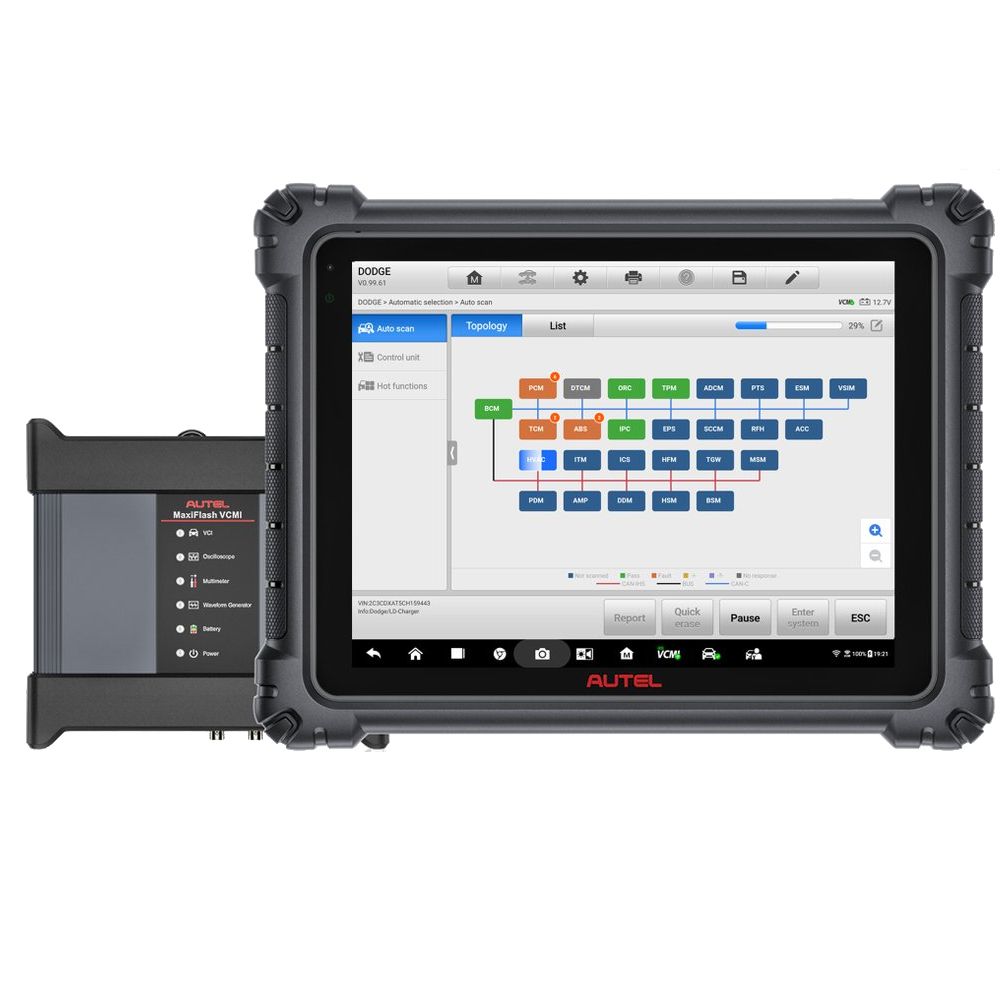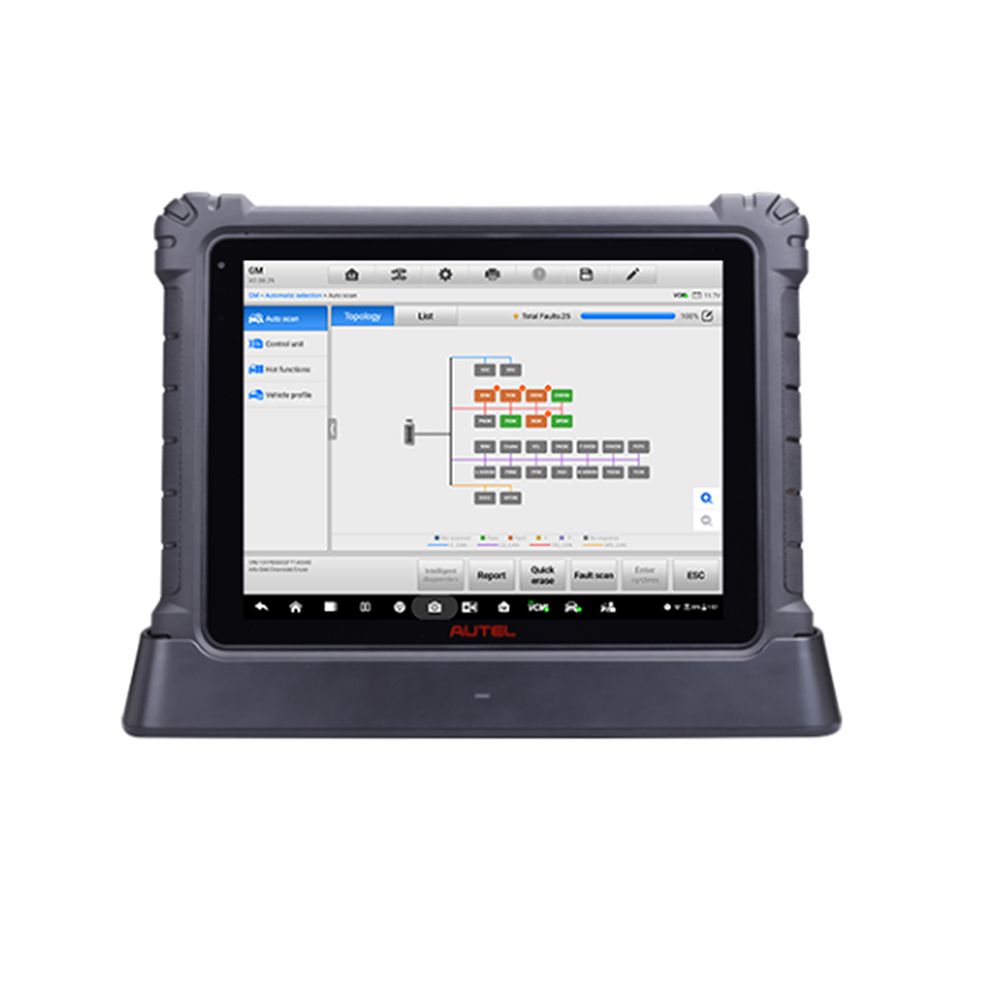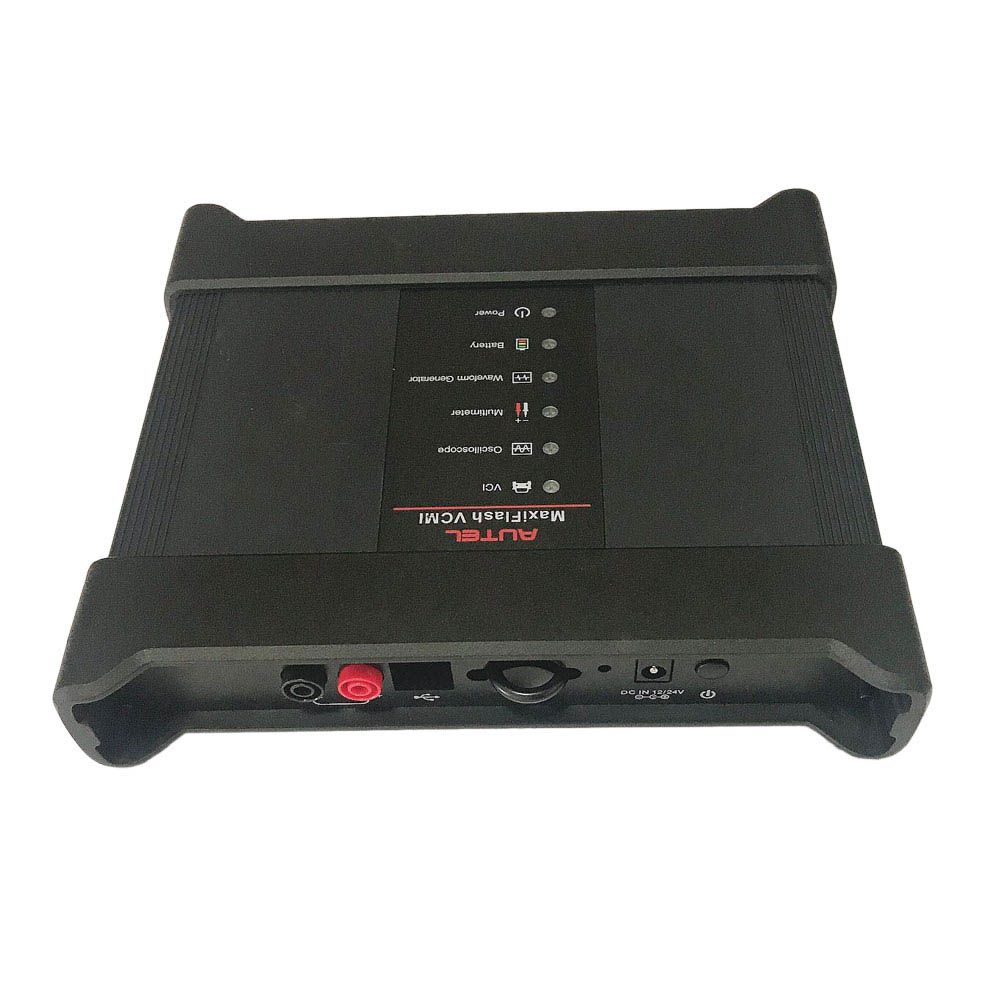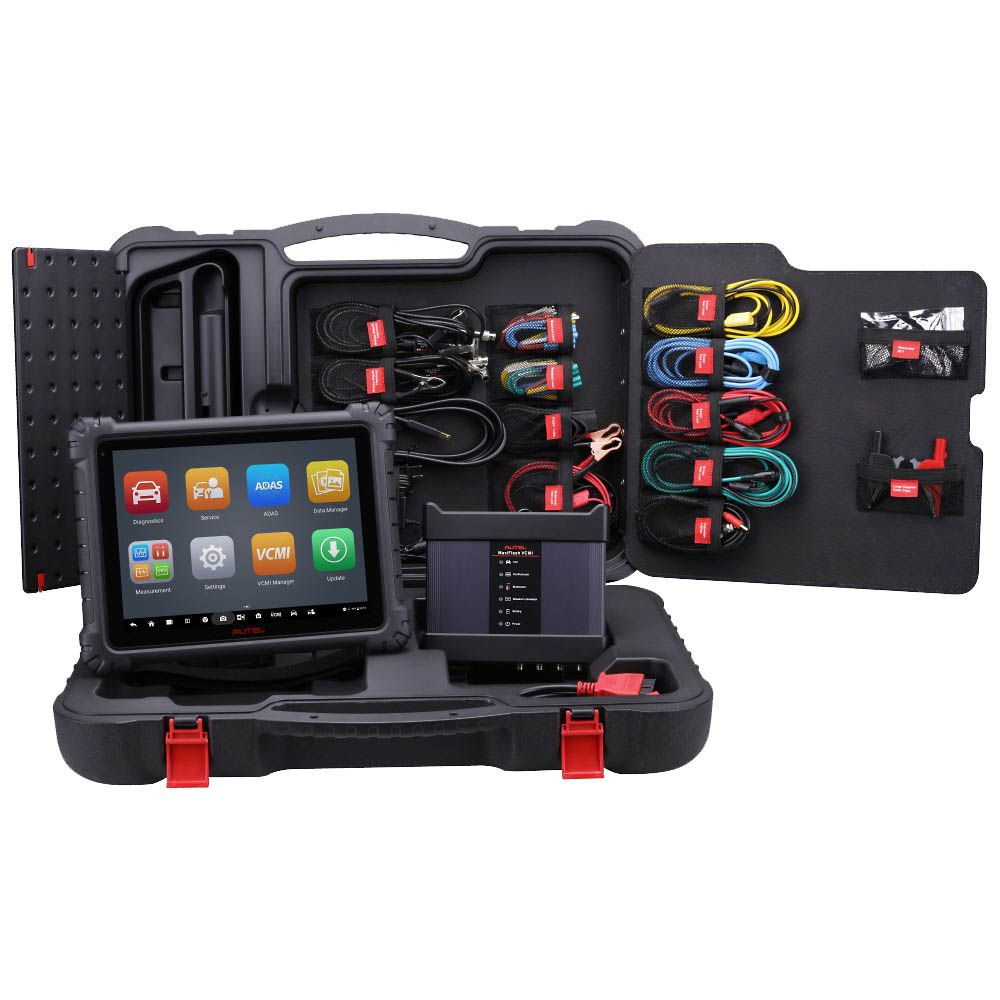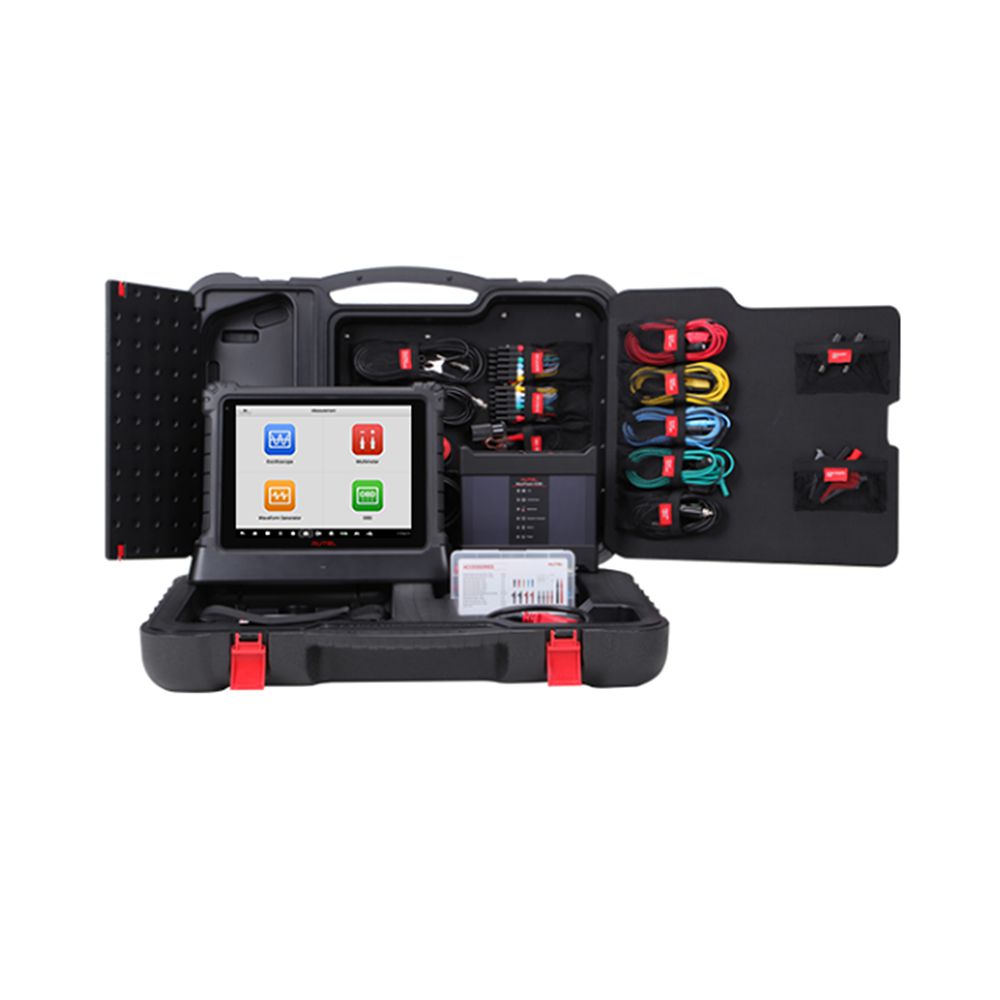 Description
100% Original Autel Maxisys Ultra Intelligent Automotive Full Systems Diagnostics Tool With MaxiFlash VCMI

Highlights:1. Upgraded Version of Maxisys MS908P and Maxisys Elite
2. One Year Free Update Online
on
Autel
Official Website
3. Support New VCI Protocols:
D-PDU, DoIP/ CAN FD, Mega CAN
4. Advanced VCMI 5-In-1 Device:
VCI, OSCILLOSCOPE, MULTIMETER, WAVEFORM GENERATOR, CAN BUS CHECK
5. Provide Latest OE Level Coverage
for more than 80 US Domestic, Asian and European vehicles, including supercar
6. Exceptional OE-Level functionality from comprehensive OBDII diagnostics & services to advanced ECU coding and programming
7. Automatic system and software updates with real-time push message notifications via internet

Notice:Can Not Be Sold or Used in UK, Spain and Portugal, There Will Be IP Blocking Problem in These 3 Countries. Other EU Countries Won't Have Such Limitation.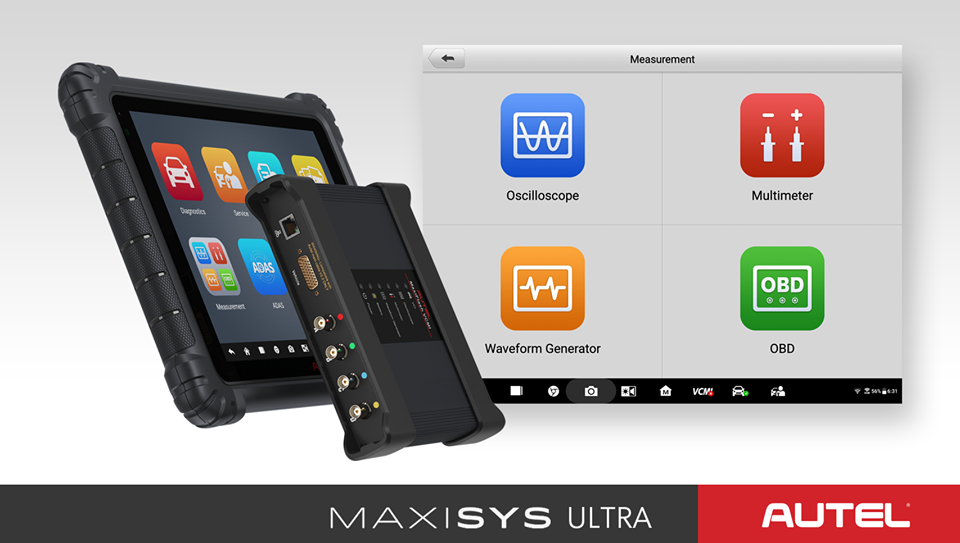 Description:
MaxiSys Ultra is an advanced diagnostic & measurement system comprised of a powerful 12.9-inch
Android
-based tablet and a
VCM
I device. It provides on-tool and Cloud-based repair instructions and expert advice. It not only displays the relevant repairs information gathered from experienced industry experts but also provides step-by-step guidance. The touchscreen is resistant to dirt and oil and the hard rubber surface is treated with high-quality carbon fiber, making the surface texture more refined
MaxiSys Ultra is
Autel
's most ambitious diagnostics tablet designed to maximize technician intelligence. It features a 13-inch touchscreen tablet with
Android
7.0 OS powered by an Octa-core processor (2.3GHz Quad + 1.7GHz Quad), substantial 256GB built-in memory, all powering the new split-screen multi-application navigation to provide diagnostic guidance and test components to confirm repairs. Combined with the dynamic topology module mapping, enhanced AutoSCAN features and Intelligent Diagnostics options, the Ultra offers the technicians step-by-step repair guidance. The new MaxiFlash VCMI functions as a 4-channel oscilloscope, waveform generator, multimeter, and CAN BUS tester. The convenient docking station featured ensures you always have the power to scan.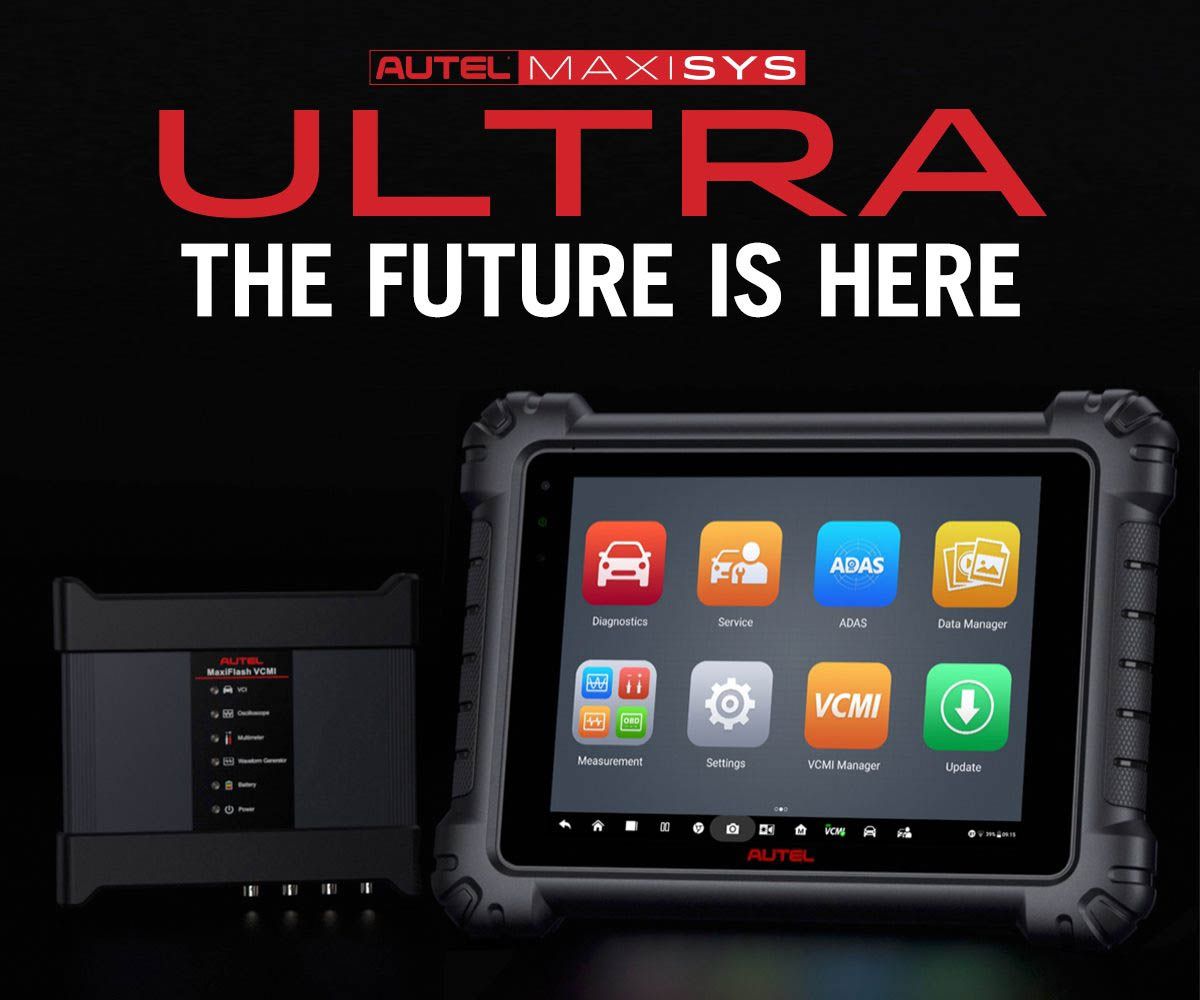 Features:
1. Oscilloscope Preset Guided & Component Tests / Waveform Library
2. Split Screen Multi-Application Function / Dual Wi-Fi Connection
3. Topology Module Mapping: Color Coded All System Status Screen (on supported vehicles)
4. Relevant Cases: DTC Troubleshooting / Repair Tips Video Library
5. Repair Assist: Guided Procedures with DTC Analysis & Fault Code Solutions
6. Code-Related Technical Service Bulletins (on select vehicles)
7. License Plate Reader
8. ScanVIN: Barcode or Text Recognition with Camera
9. Secure Gateway Access: Authorized FCA S
GM
Access with AutoAuth Account (sold separately)
10. Includes Docking Station, Cables, Scope Connectors, Carrying Case
11. Enhanced Diagnostic Reports: PreSCAN & PostSCAN
12. Interactive Data Logging sessions enable direct contact with Autel Support for first-hand troubleshooting of diagnostic bugs and errors
13. One-stop multitasking designed for ideal management of workshop operations to keep all data files, customer info, and vehicle records well organized
14. Cloud-based Data Manager saves customer and vehicle records, scanner data and technician notes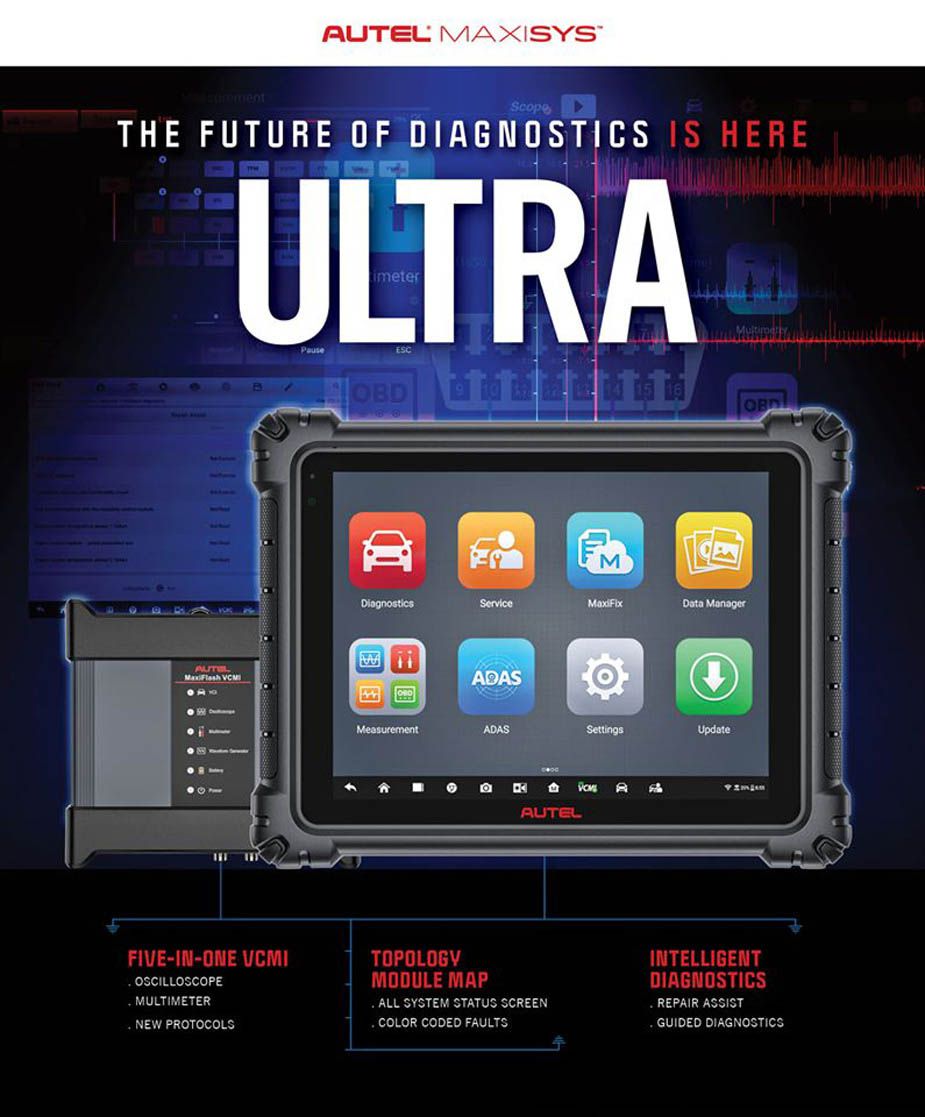 What Can Autel Ultra Do For You?

1. VCMI FIVE-IN-ONE DEVICE
1). NEW Combination Vehicle Communication and Measurement Interface
* D-PDU /
J2534
/ RP1210 Diagnostic Protocols Cover More Vehicle Types
* DoIP / CAN FD Protocols for High-Speed CAN Cover New Vehicle Models
* NEW Oscilloscope - Faster Bandwidth 20MHz / Sample Rate 80MS/s
* Higher 12-Bit Resolution / Larger Memory 32Mil Samples
2). Affordable Test Component Combination for Repair Confirmation
* Combined Signal Detection and Signal Stimulation
* OBDII Channel Detection / DLC Pin Location and Direct Measurement
* Protocol CAN Testing / Advanced Triggering / Auto-Scale Zooming
3). Easier Operation of Built-In Preset Guided Tests for Faster Operation
* Custom Probe Specification & Reference Waveform Libraries
* Saved Test Configurations / Component Tests / Data Graphs
2. FASTER SCANNING
1). NEW Topology Module Listing CAN BUS Tree
* Single Page Color Coded Module Status Mapping
2). Enhanced DTC Guided AutoScan Module Listing
* Review Module DTCs From AutoScan With Greater Detail
3). Scan VIN NEW Feature - Barcode or Text Recognition
* Easily Scan Vehicle ID by Camera to Identify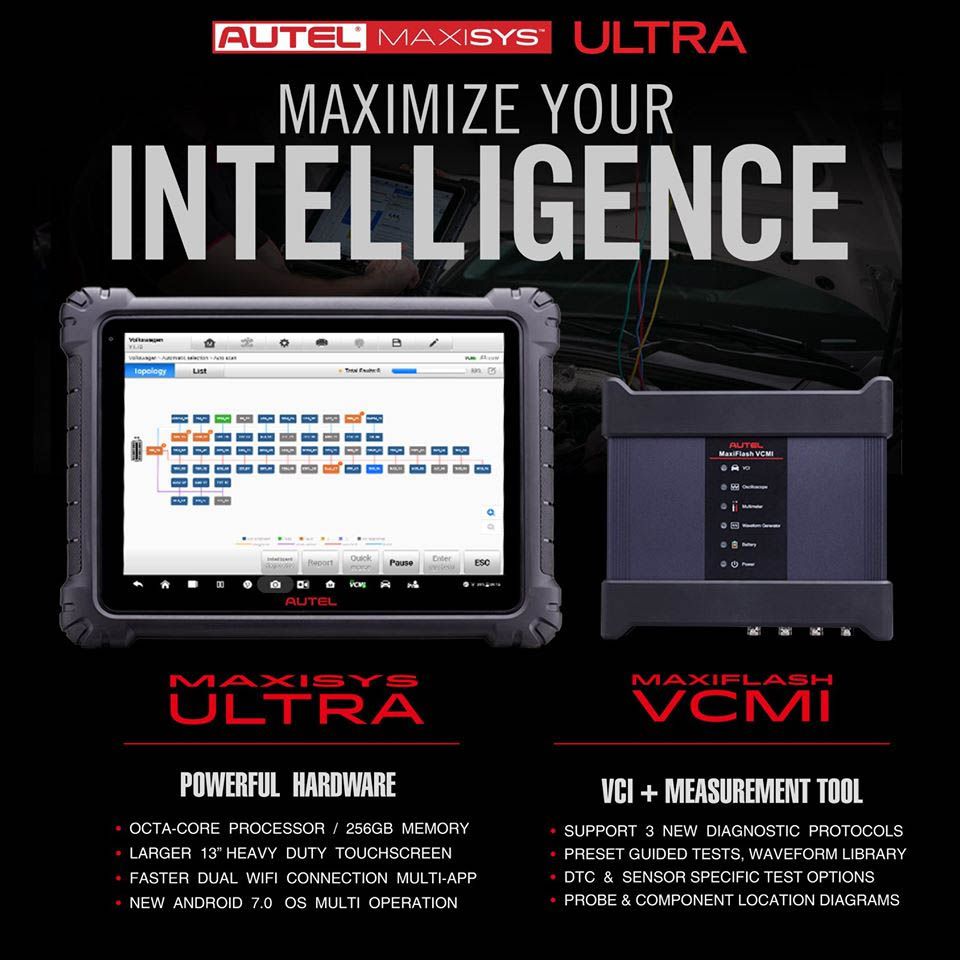 3. INTELLIGENT DIAGNOSTICS
1). DTC and Symptom Based Repair Guided Assistance
2). Single Screen - Multiple Repair Guidance Options
* Technical Service Bulletin Search Listing
* DTC Analysis - Repair Advice From OE Repair Library
* Repair Assist - OE Repair Content Library Access
* Repair Tips - MaxiFIX Community User Based Advice
* Relevant Cases - OE Repair History Library Access
* VCMI Component Measurement - Guided Test Plans
4. Secure Gateway Access
Easier Automatic Scan Tool Authentication
* Authorized OEM Access Account Registration
* Confirmation of Compatible Diagnostic Platform
* Approved Credential Stored in Maxisys Software
* Immediate Authorized Secure Gateway Access
* Management of Registered Account Use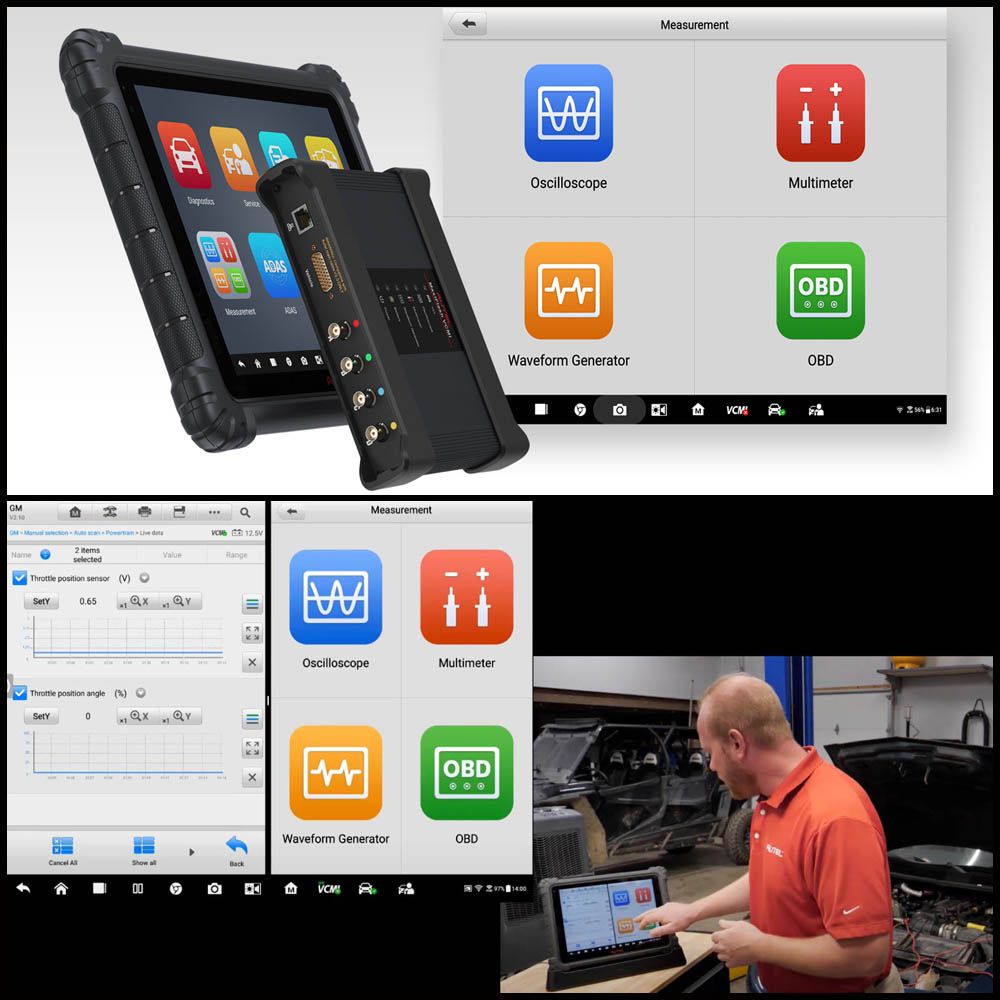 How The Autel Ultra Differs from The Maxisys Elite and MS908S/ Pro:
1.
Android
7.0
2. With More Memory: 256GB Memory
3. With Larger Screen: 12.9-Inch Touchscreen
4. With MaxiFlash VCMI Interface: With The Updated
J2534
VCI includes oscilloscope, waveform generator, multimeter, CanBUS tester
5. Topology M Module Listing CAN BUS Tree
6. Split Screen View to View Two Different Functions
7. With Faster processor
8. Does not Include a Docking Station
9. Does not Include Early
OBD-II
Adapters!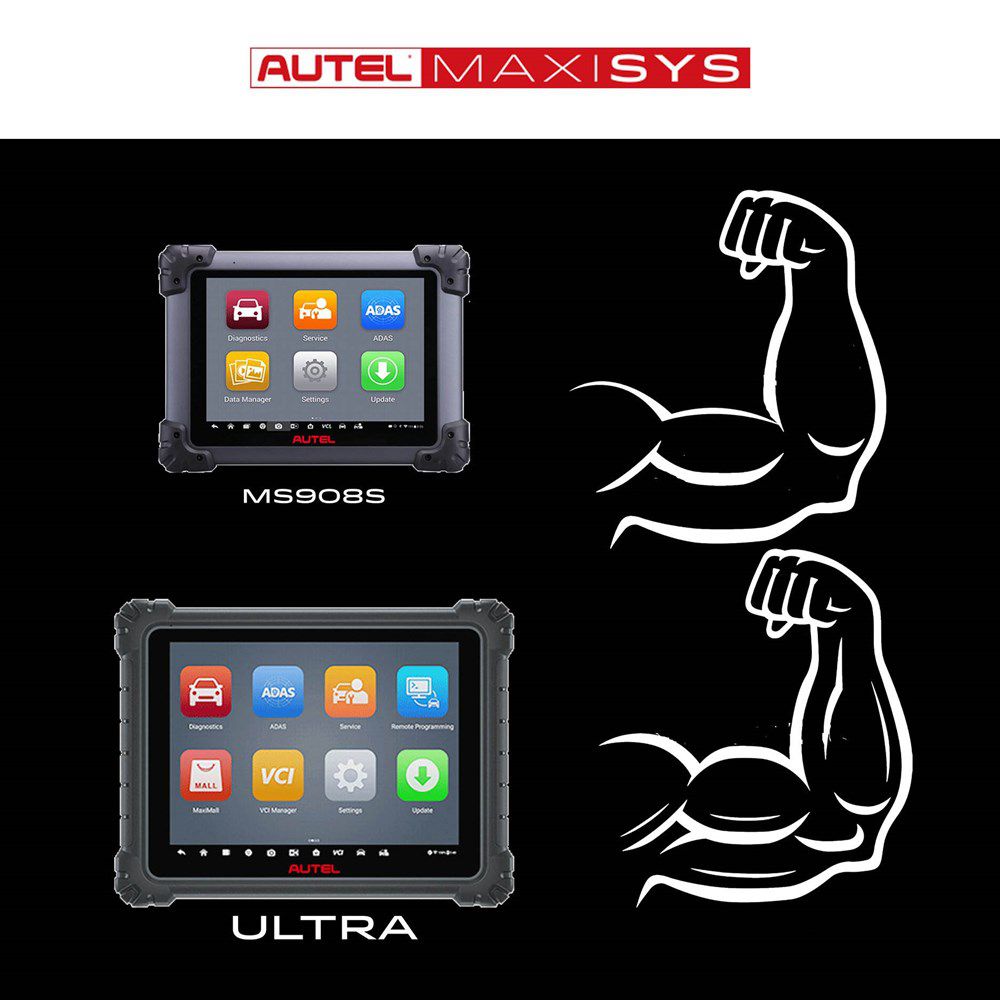 Product Display:
The MaxiSys Ultra is a multi-platform diagnostic solution comprised of a powerful 12.9-inch TFT-LCD touchscreen Android-based tablet, a VCMI communication and diagnostic measurement unit and an on-tool and cloud-based repair instructions and expert advice. As an intelligent diagnostic and information system, MaxiSys Ultra not only displays the relevant repairs gathered from experienced industry experts, but provides step-by-step guidance to ensure the repair is done correctly and efficiently.
There are two main components to the MaxiSys system:
* MaxiSys Tablet – the central processor and monitor for the system.
* MaxiFlash VCMI - Vehicle Communication and Measurement Interface
This manual describes the construction and operation of these devices and how they work together to deliver diagnostic solutions.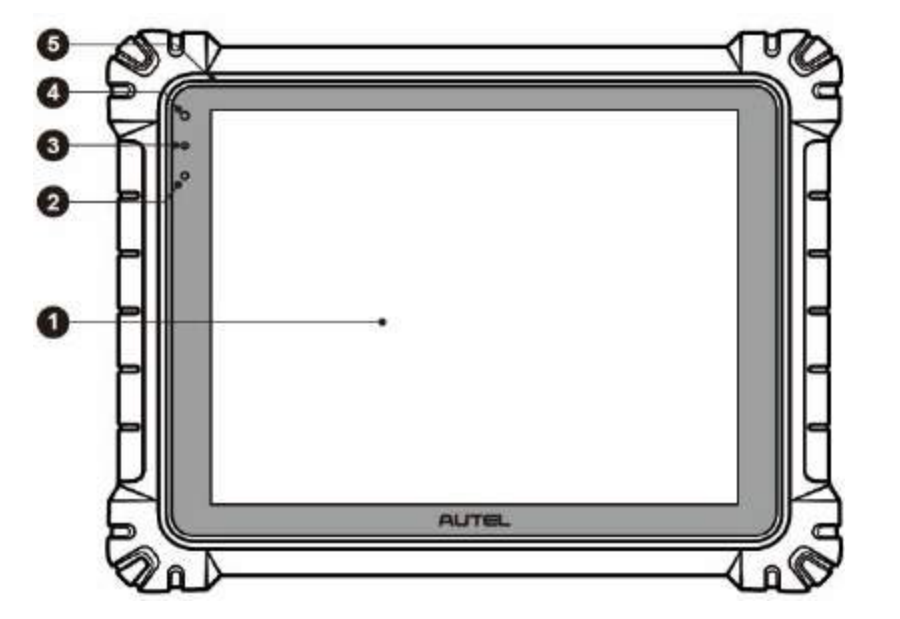 1. 12.9" TFT-LCD Capacitive Touch Screen
2. Ambient Light Sensor – detects ambient brightness
3. Power LED - refer to Table 2-1 Power LED Description for details
4. Front Camera
5. Built-in Microphone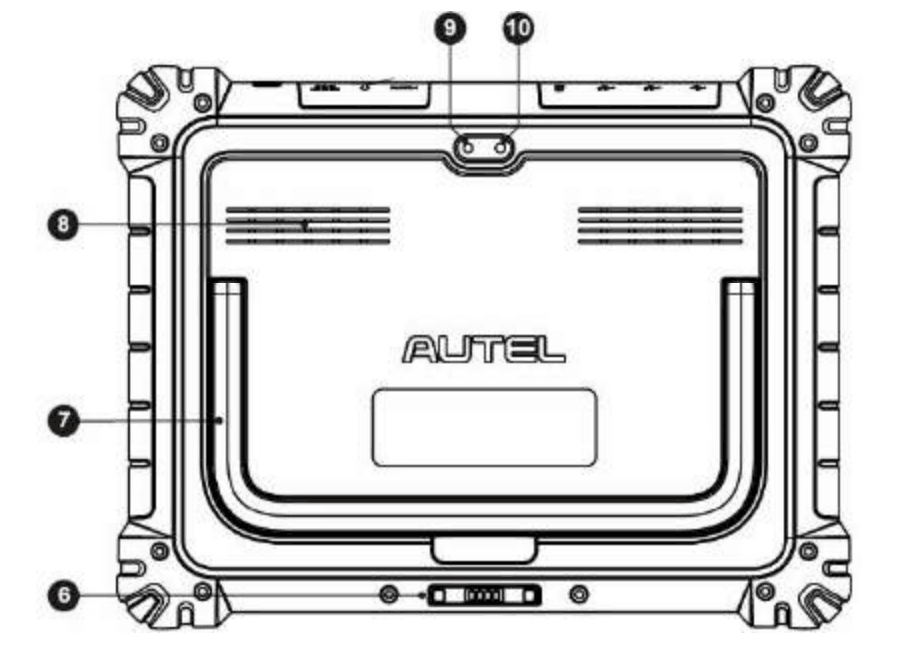 6. Docking Station Port
7. Collapsible Stand – extends from the back to allow hands-free viewing of the tablet
8. Speaker
9. Rear Camera
10. Camera Flash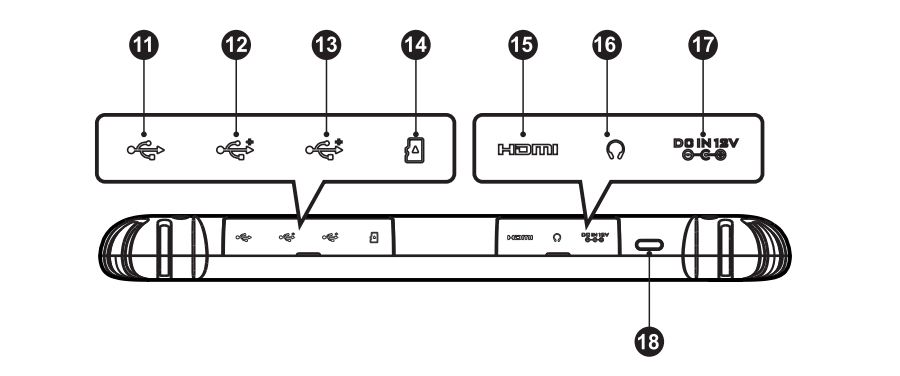 11. Mini USB Port – Cannot be used with the USB Port simultaneously
12. USB Port
13. USB Port
14. Mini SD Card Slot
15. HDMI (High-Definition Multimedia Interface) Port
16. Head Phone Jack
17. DC Power Supply Input Port
18. Lock/Power Button – long press to turn on and off the Tablet, or short press to lock the screen.

1. Multimeter Jacks
2. USB Port
3. Hook
4. DC Power Supply Input Port
5. Power Button
6. Power LED – refer to Table 2-4 Power LED Description for details
7. Battery LED - refer to Table 2-5 Battery LED Description for details
8. Waveform generator LED - lights green when operating in the waveform generator mode
9. Multimeter LED - lights green when operating in the multimeter mode
10. Oscilloscope LED - flashes green when operating in the oscilloscope mode
11. Vehicle LED - refer to Table 2-6 Vehicle LED Description for details
12. Ethernet Port
13. Vehicle Data Connector (DB26-Pin)
14. Input Channel A
15. Input Channel B
16. Input Channel C
17. Input Channel D
Specifications:
Operating System
Android 7.0
Processor
Samsung Exynos8895V octa-core Processor (2.3GHz Quad-core Mongoose + 1.7GHz Quad-core A53)
Memory
4GB RAM & 256GB On-board Memory
Display
12.9 inch TFT-LCD with 2732 x 2048 resolution & capacitive touch screen
Connectivity

* WiFix2 (802.11 a/b/g/n/ac 2x2 MIMO)
* BT v.2.1 + EDR
* GPS
* USB 2.0 (Two USB HOST Type A, one USB mini device)
* HDMI 2.0
* SD Card (Support up to 256GB)

Camera

* Rear: 16 Megapixel, Autofocus with Flashlight
* Front: 5 Megapixel

Sensors
Gravity Accelerometer, Ambient Light Sensor (ALS)
Audio Input/Output

* Microphone
* Dual Speakers
* 3-Band 3.5 mm stereo/standard headset jack

Power and Battery

* 18000mAh 3.8 V lithium-polymer battery
* Charging via 12 V AC/DC power supply with the temperature between 0°C and 45°C

Input Voltage
12V/3A Adapter
Operating Temp.
0 to 50°C (32 to 122°F)
Storage Temperature
-20 to 60°C (-4 to 140°F)

Protocols

DoIP, PLC J2497, ISO-15765, SAE-J1939, ISO-14229 UDS, SAE-J2411 Single Wire Can (GMLAN), ISO-11898-2, ISO-11898-3,
SAE-J2819 (TP20), TP16, ISO-9141, ISO-14230, SAE-J2610 (Chrysler SCI), UART Echo Byte, SAE-J2809 (Honda Diag-H),
SAE-J2740 (GM ALDL), SAE-J1567 (CCD BUS), Ford UBP, Nissan DDL UART with Clock, BMW DS2, BMW DS1, SAE J2819 (VAG KW81),
KW82, SAE J1708, SAE-J1850 PWM (Ford SCP), SAE-J1850 VPW (GM Class2)
Package List:
1pc x Main Unit
1pc x MaxiFlash VCMI
1pc x Main Cable V2.0
1pc x USB 2.0 Cable V2
1pc x AC/DC Adapter(12V)
1pc x Cigarette Lighter
2pcs x Light Fuse 6x30mm
1pc x Clipper Cable
4pcs x Scope Test Lead
2pcs x Multimeter Test Lead
2pcs x Secondary Ignition Pickup
2pcs x Attenuator 20:1
1set x Breakout Lead 4x6 PCS
2pcs x Multimeter Probe
1set x Flexible Back-pinning Probe 2x2 PCS
1set x Back-pinning Probe - Red/Green/Blue/Yellow/Black 1x5 PCS
2pcs x Back-pinning Probe Screw
20pcs x Back-pinning Probe Replacement Needle
1set x Small Crocodile Clip 2x2 PCS
1set x Large Dolphin Clip 1x2 PCS
1pc x Quick Reference Guide
1pc x Packing List
1pc x Soft Cloth
1pc x Tool Box
1pc x Carrying Case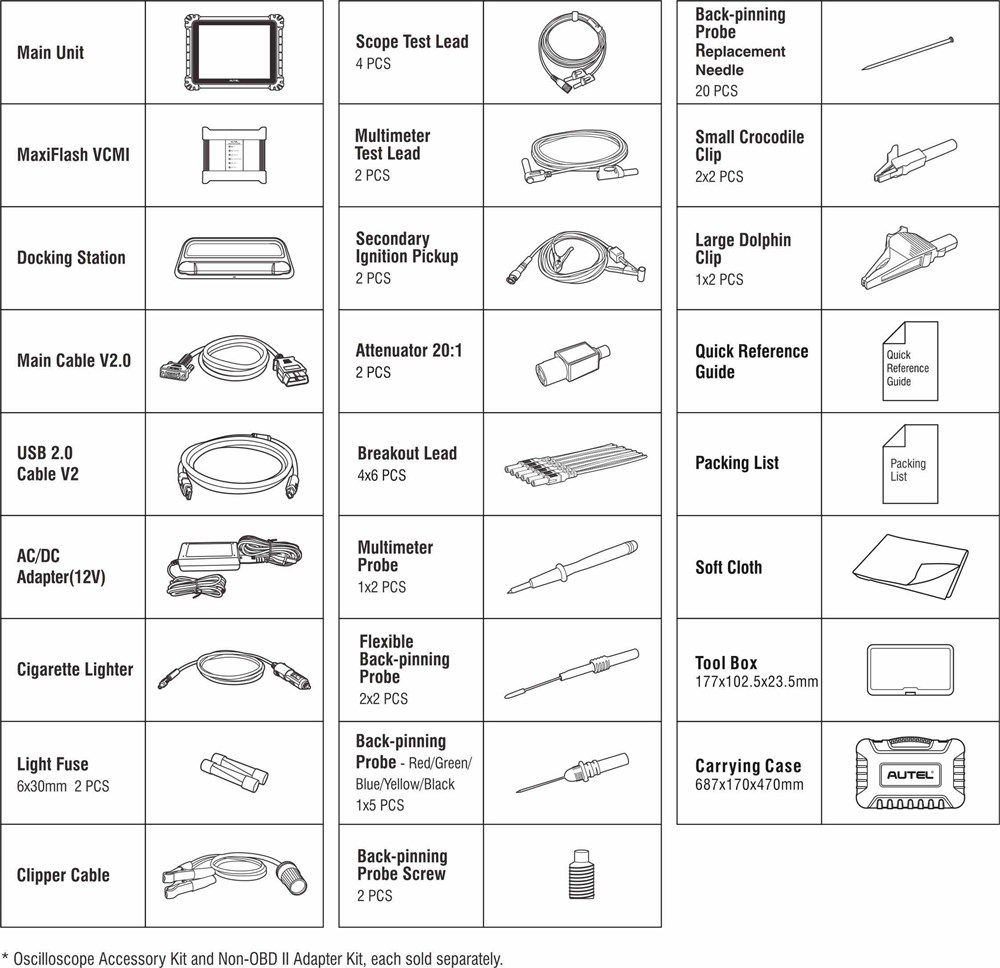 Previous: 2022 Autel Maxisys Elite II Automotive Full Systems Diagnostic Tool with J2534 ECU Programming
Next: LCD Digital Car Tyre Tire Tread Depth Gauge Meter Auto Tire Wear Detection Measuring Tool Caliper Thickness Gauges Monitoring