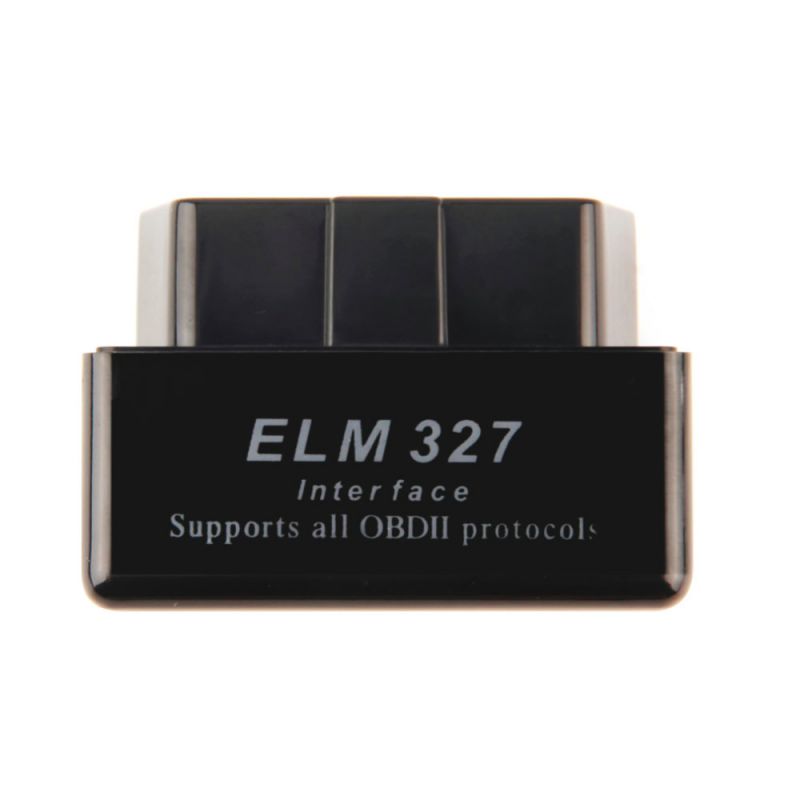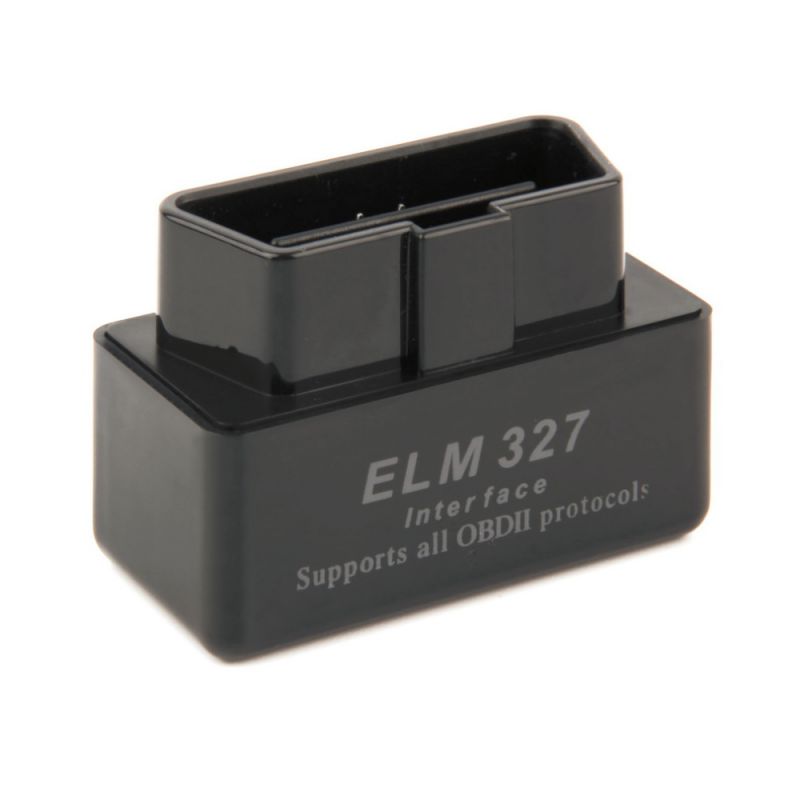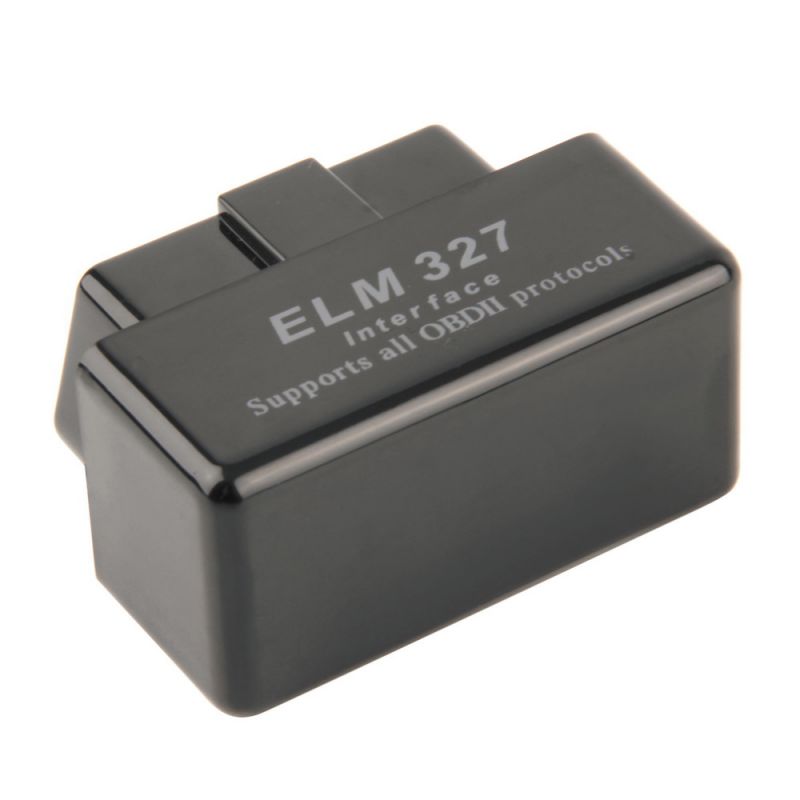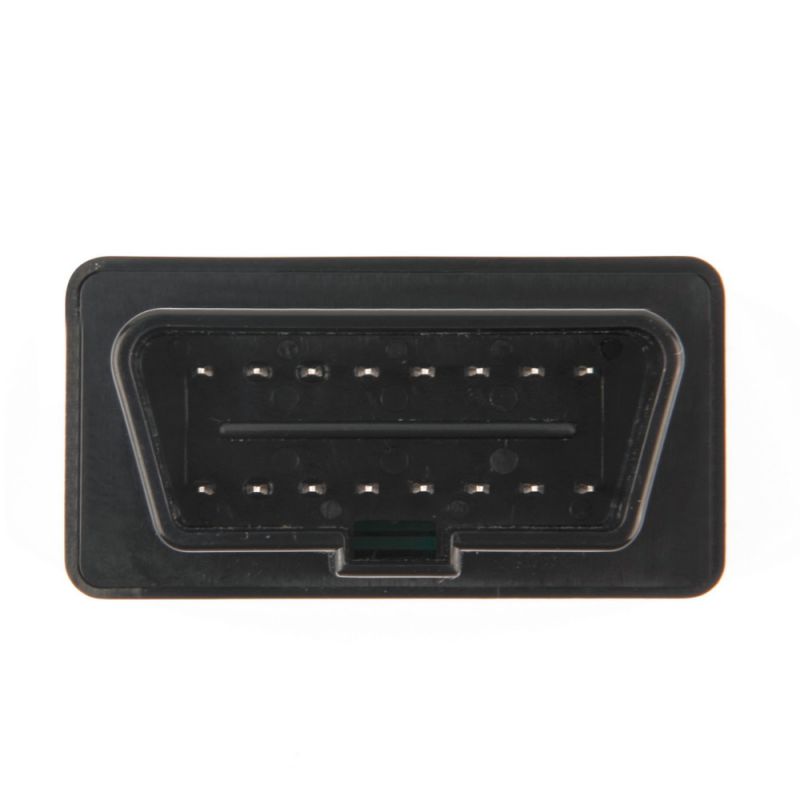 Related Accessories/Similar Items
Description
TOP three reasons to get MINI ELM327 :

Software Version: V2.1
Hardware Version: V2.1
Works with all OBD-II compliant vehicles
Support Wireless (Bluetooth)
Software included for Palm, PDA
Software included for Windows PC
Software included for Windows Smartphone
Supports ISO 9141, KWP2000
Supports CAN bus
SUPER MINI ELM327 Bluetooth Functions:
Read diagnostic trouble codes, both generic and manufacturer-specific, and display their meaning (over 3000 generic code definitions in the database).
Clear trouble codes and turn off the MIL ("Check Engine" light)
Display current sensor data, including:
Engine RPM
Calculated Load Value
Coolant Temperature
Fuel System Status
Vehicle Speed
Short Term Fuel Trim
Long Term Fuel Trim
Intake Manifold Pressure
Timing Advance
Intake Air Temperature
Air Flow Rate
Absolute Throttle Position
Oxygen sensor voltages/associated short term fuel trims
Fuel System status
Fuel Pressure
Many others...
Package list:
1pc x MINI ELM327 Bluetooth OBD2 V2.1
1pc x CD drive
Reviews

18
#1 Sotabratt Sotabratt
Jun 9, 2018

product like a description the cd working correctly recomended seller thank you
#1 Viepsueddeeva Viepsueddeeva
Sep 9, 2018

works just as the original
#1 Steve Tang
Dec 9, 2018

Delivered quickly, the seller is very Quickly answers all questions and tries to help if there is a problem
#1 mohamed aouassar
Mar 9, 2019

Equipment as far as well. I did already two cars. I am happy
#1 gloria velez
Nov 9, 2018

Very fast shipping. Six days I received. Good product. Thank you seller.
#1 ugddviol ugddviol
Nov 9, 2018

Quality is good. I will test function later.
#1 SEIRA KATO
May 9, 2018

very good are satisfied with fast shipping this SUPER MINI ELM327 Bluetooth Version OBD2 Diagnostic Scanner Software V2.1 (Black) is good quality, working very well
#1 ahmed hassan
May 9, 2018

Good seller! Super fast shiping!
#1 Laurent TRINTIGNAC
Aug 9, 2018

Very fast delivery. I will buy again from this store. Thank you!
#1 Dayne Sammons
Jan 9, 2019

Everything works as it should!
Previous: ELM327 Plastic OBDII EOBD CANBUS Scanner V1.5 with 2102 and 25K80 Chip
Next: Newest MINI ELM327 Interface Viecar 2.0 OBD2 Bluetooth Auto Diagnostic Scanner Support Android/Windows