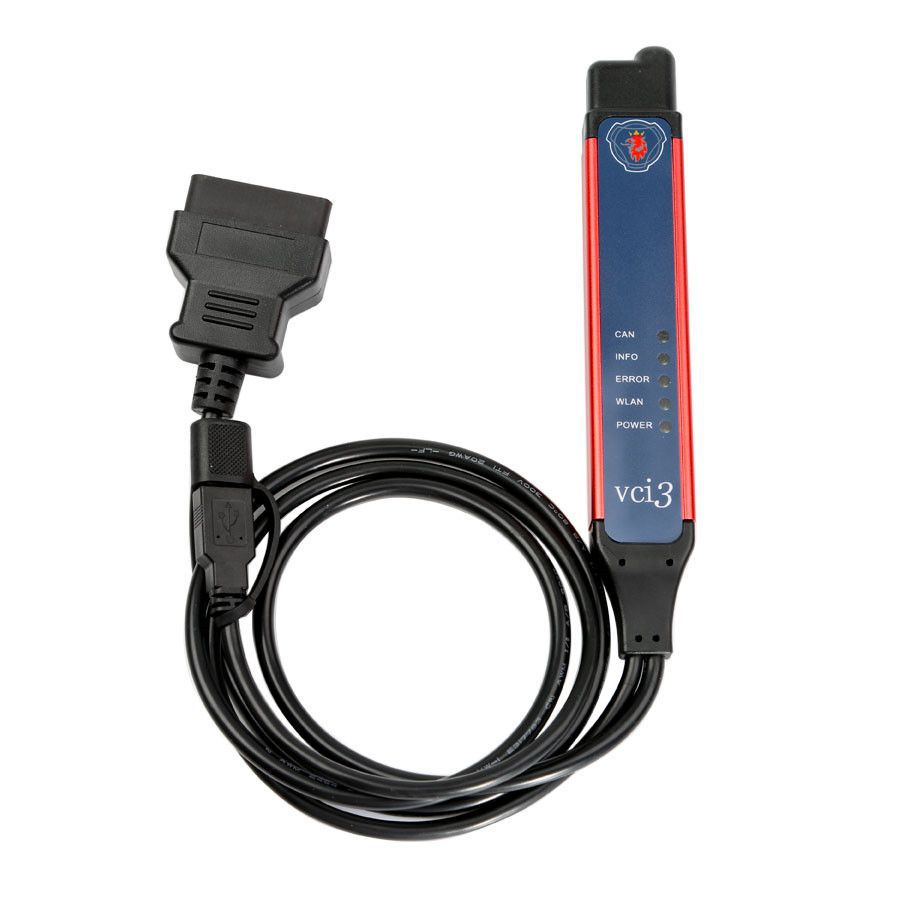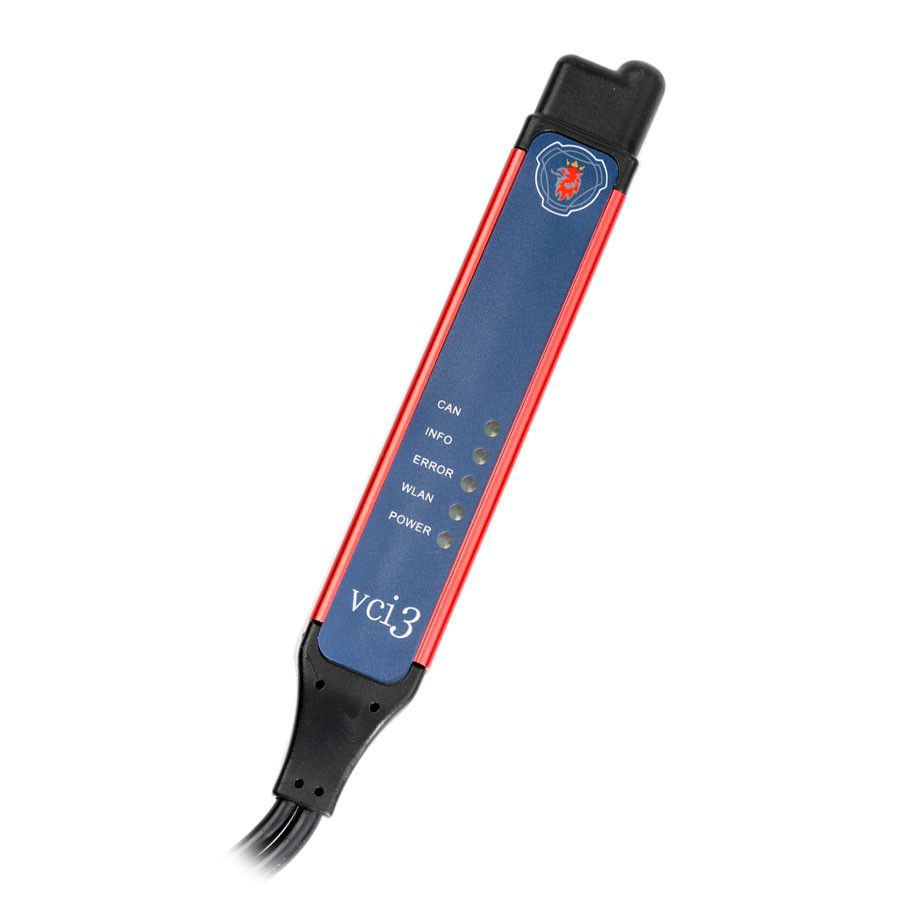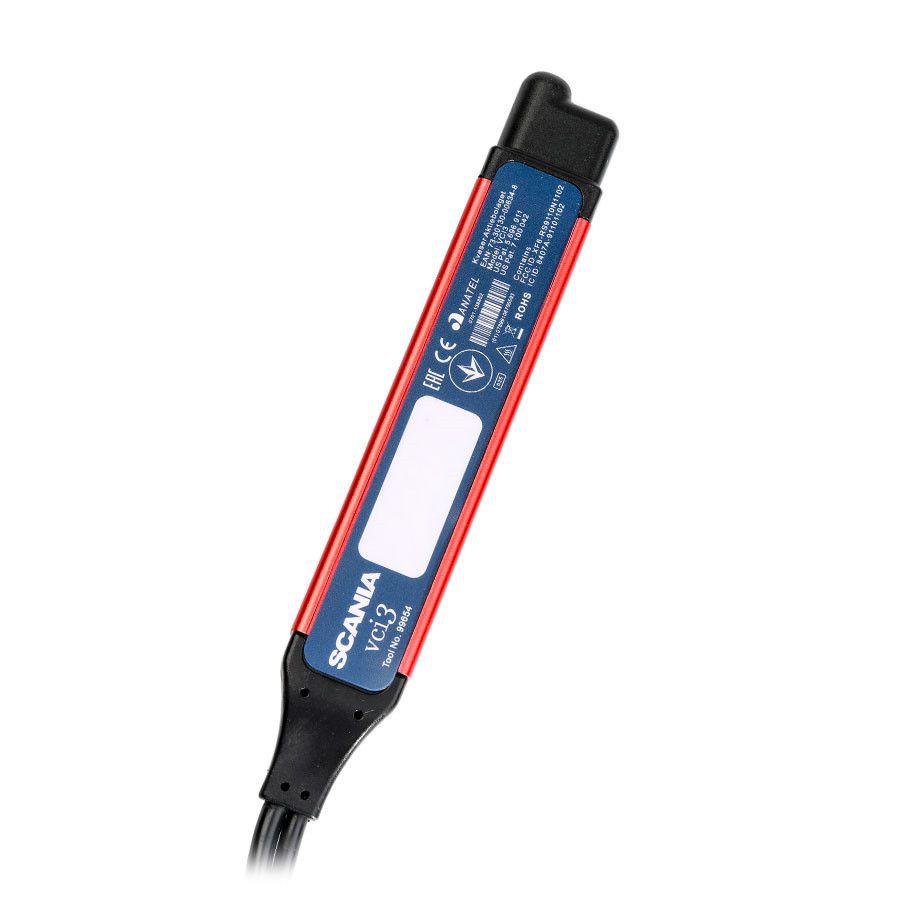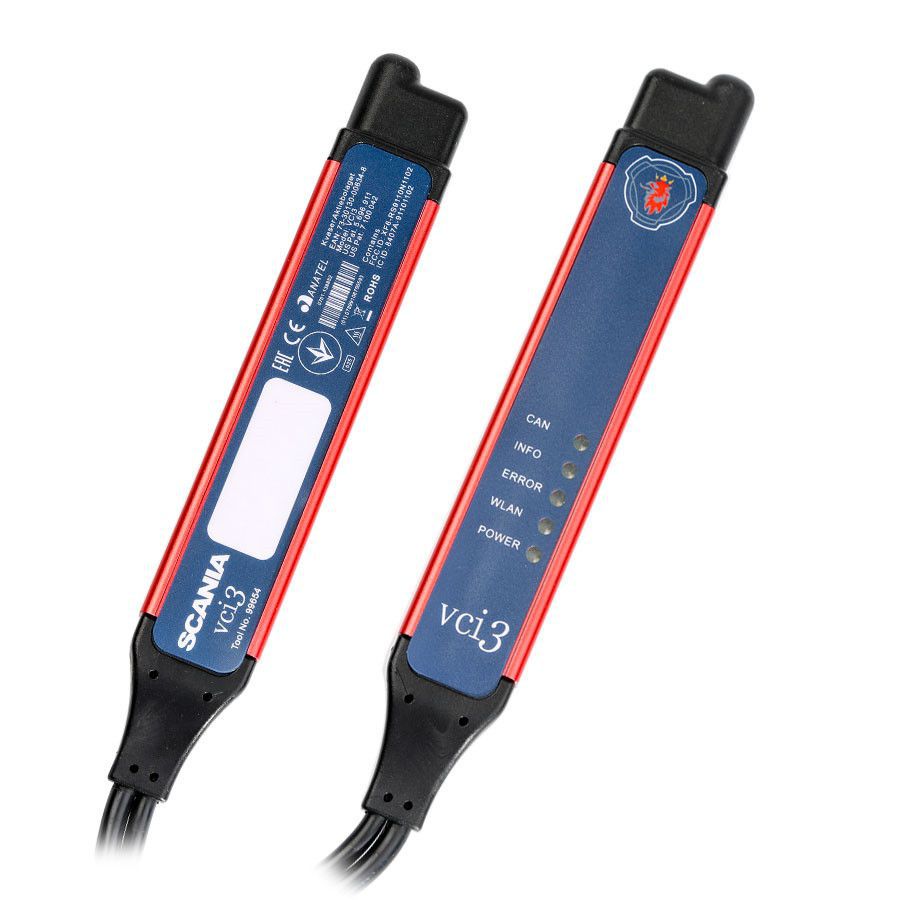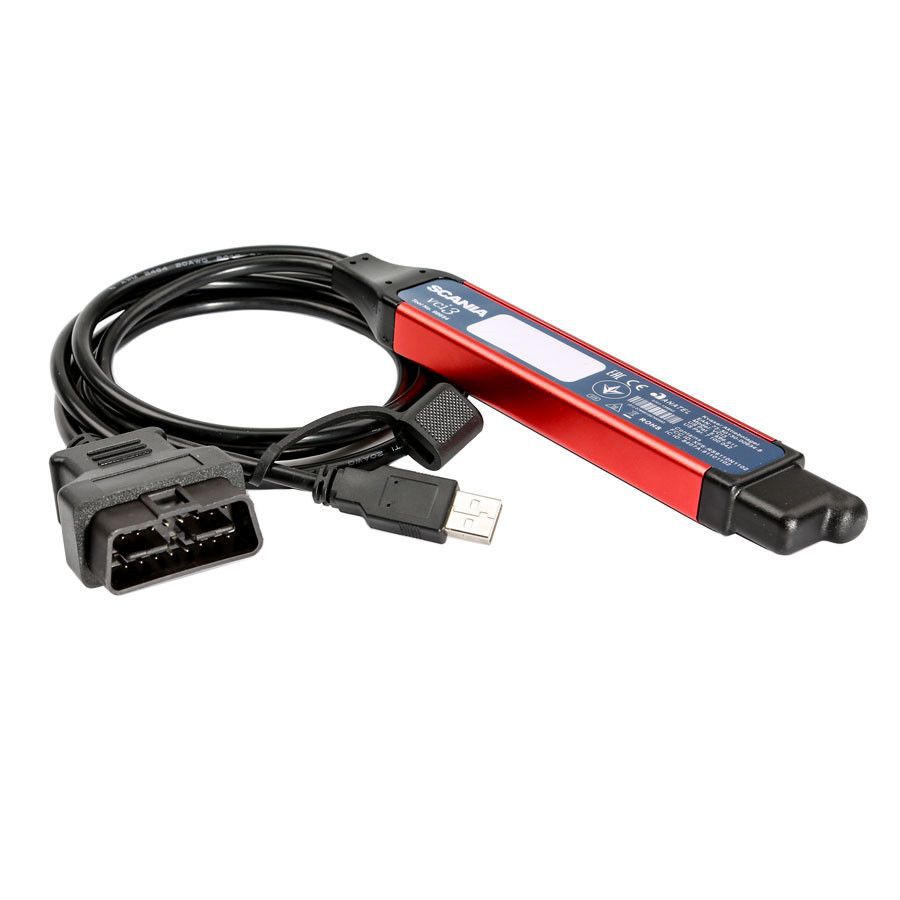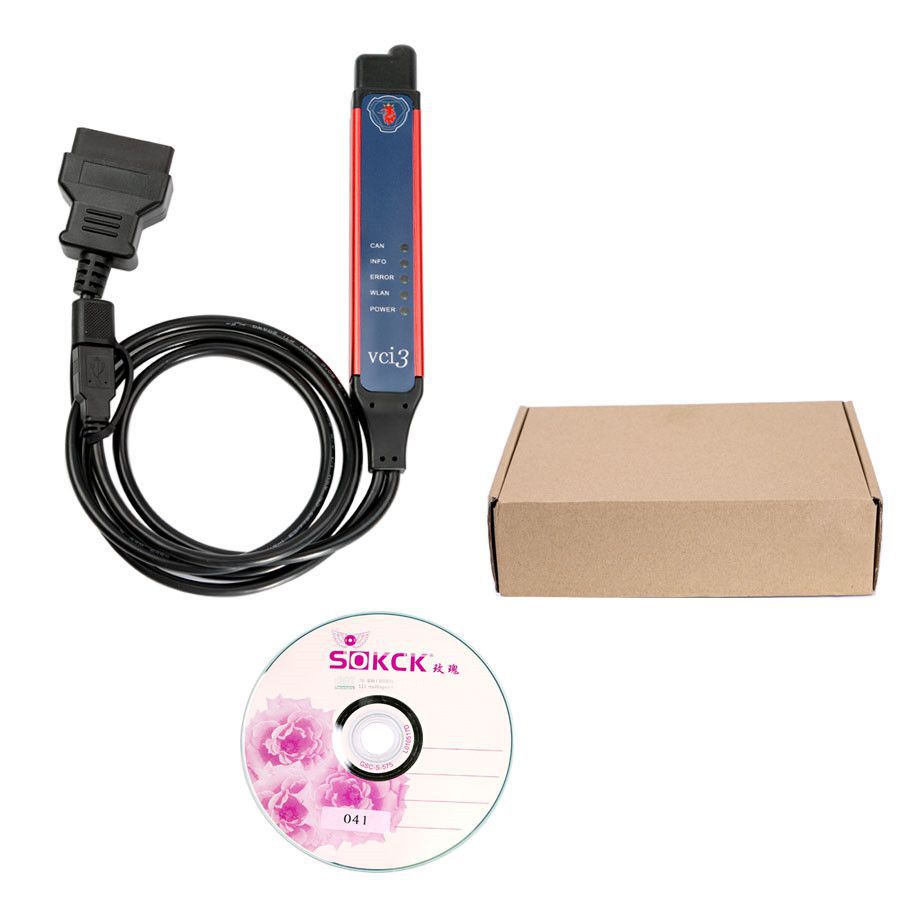 Description
Scania VCI-3 VCI3 Scanner Full Chip Wifi Diagnostic Tool with Scania SDP3 V2.50

Top 4 Reasons to Get Scania VCI3:
Latest Version: V2.50
We will send the CD or download link to you, there is a instructions in the CD or download files, it's very easy to install the software, After you finish the installation of SDP3 2.42, pass the Sdp3 HWID to us for activation.(Including one time free activation only).
Wifi Available
Support Languages:English, German, Spanish, French, Japanese, Dutch, Polish, Portuguese, Swedish, Norwegian, Suomi, Turkish, Italian, Czech, Russian, Chinese
Updatable (Buy New Software)

Notice:
The adapter does not work with trucks and engines manufactured before 2004

V2.50 SDP3 Support Operating System:
Win7 sp1 ultimate edition 32 or 64
Win7 pro sp1 just 32 bit
Scania VCI3 Description:
Scania VCI3 is designed to support all Scania diagnostic systems based on CAN network, it's a extremely fast yet very compact diagnostic tool.
One of the most interesting new features that can be found in Scania VCI3 is a Wifi wireless connection (also there is a USB connector for wired connection).
From now you can work without wired connection to your truck, just forget these problems like damaged data cables and other disadvantages of wired connections.
Software support for Scania VCI3 appeared in Scania SDP3 2.27 version so if you want to use this tool you need this version of SDP3 or later versions of this software.
The device is designed for full service trucks, buses and other heavy vehicles, which produces the corporation SCANIA. Adapter works in conjunction with software SDP-3.
The adapter does not work with trucks and engines manufactured before 2004.
The main feature of VCI-3 - Work through a high-speed WI-FI connection. Also in the device has a USB port.
SCANIA VCI3 Features:
WLAN version 802.11b/g
Encryption protocols: WPA2/WPA/WEP128/WEP64
USB 2.0 (compatible with USB 1.1)
Lightweight aluminum housing with IP67 protection
Polyurethane cables for extreme conditions.
Operating voltage CAN BUS (7 - 40V DC)
Optional Software:
XCOM 2.30 - diagnostic software for chiptunning(no pay additional)
SCANIA VCI3 Package List:
1pc x Scania VCI 3 adapter
Reviews

13
#1 Xinxin Meng
May 9, 2018

It came quickly. Everything works.Thank you to the seller. I will buy more here!
#1 BENNETT AUTO SUPPLY
Dec 9, 2018

Okay okay thanks
#1 Wilbert Turner
Sep 9, 2018

Everything works. Delivery is super fast. Disk c to read. Seller recommend!
#1 Taurayi Tafuma
Jan 9, 2019

Product as advertised. Delivery superápida. Recommend to everyone.
#1 andres toledo
Dec 9, 2018

Everything is fine
#1 Виктор Федоренко
Jun 9, 2018

Fast delivery, good quality.
#1 michel adisson
Jul 9, 2018

Good product I recommended. this Scania SDP3 V2.40 Scania VCI-3 VCI3 Scanner Wifi Diagnostic Tool for Scania is good quality, working very well
#1 darren owens
Oct 9, 2018

fast
#1 Antonio Ortuno Baez
Jan 9, 2019

OK. Now received the email files right
#1 ahmed elmtwaly
Jul 9, 2018

Very fast delivery. I will buy again from this store. Thank you!
Previous: Adblue- Nox Emulator for Cummins
Next: Service Advisor SA 5.2 Software 250G HDD for John Deere EDL V2 Electronic Data Link Truck Diagnostic Kit Supports till Year 2018