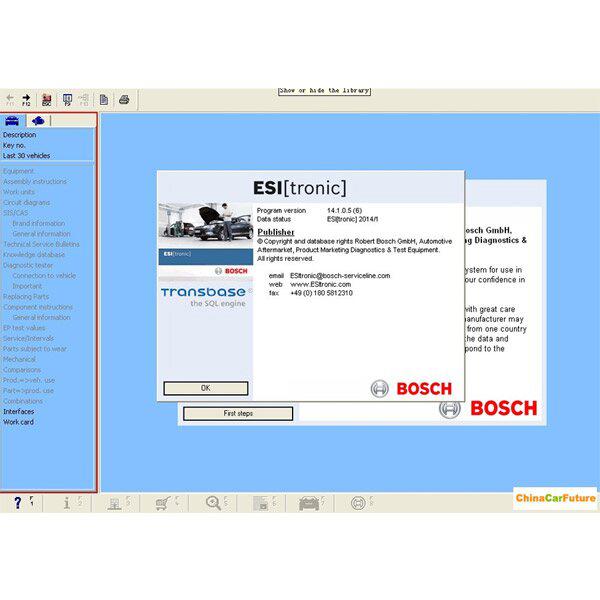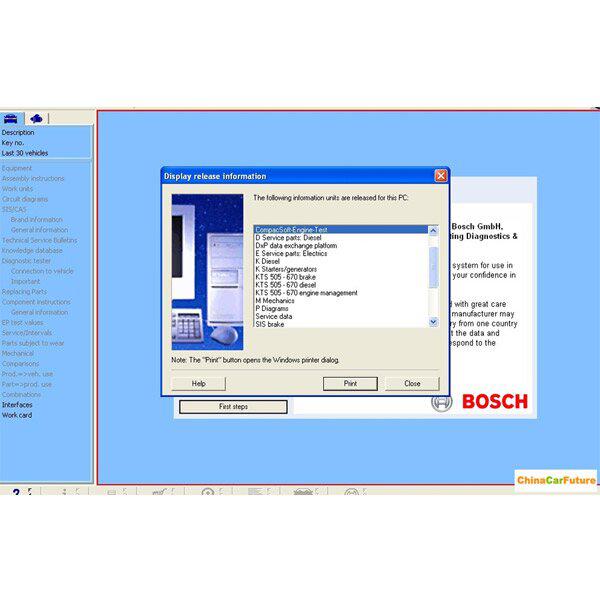 Description
BOSCH ESI (tronic) 2014.1
BOSCH ESI (tronic) 2014.1 Specification:
Brand: BOSCH ESI
Region: All regions
Languages: English, Chinese,Dutch, Spanish, Italian, German,Turkish, French, Swedish
OS: WinXP
Date of update: Q1.2014
BOSCH ESI (tronic) Feature:
1. BOSCH ESI (tronic) is the valuable manual for those who is engaged in repair and delivery of spare parts for lorries, contains the full information on pneumatic,
electronic and to fuel systems European, and also in part the American and Japanese lorries.
Original spare parts catalog Bosch ESItronic represents the extensive catalogue of all production of firm Robert Bosch GmbH.
The great bulk of the information is submitted on machines since 1971, but something is and on earlier samples.
2. Installation of the program Bosch ESI tronic is simple and does not cause questions. Work directly from DVD or installation of disks on the winchester is possible.

Package Including:
Quantity of CD: 4 DVD DL
Previous: CK-100 Auto Key Programmer V99.99 Newest Generation SBB With 1024 tokens