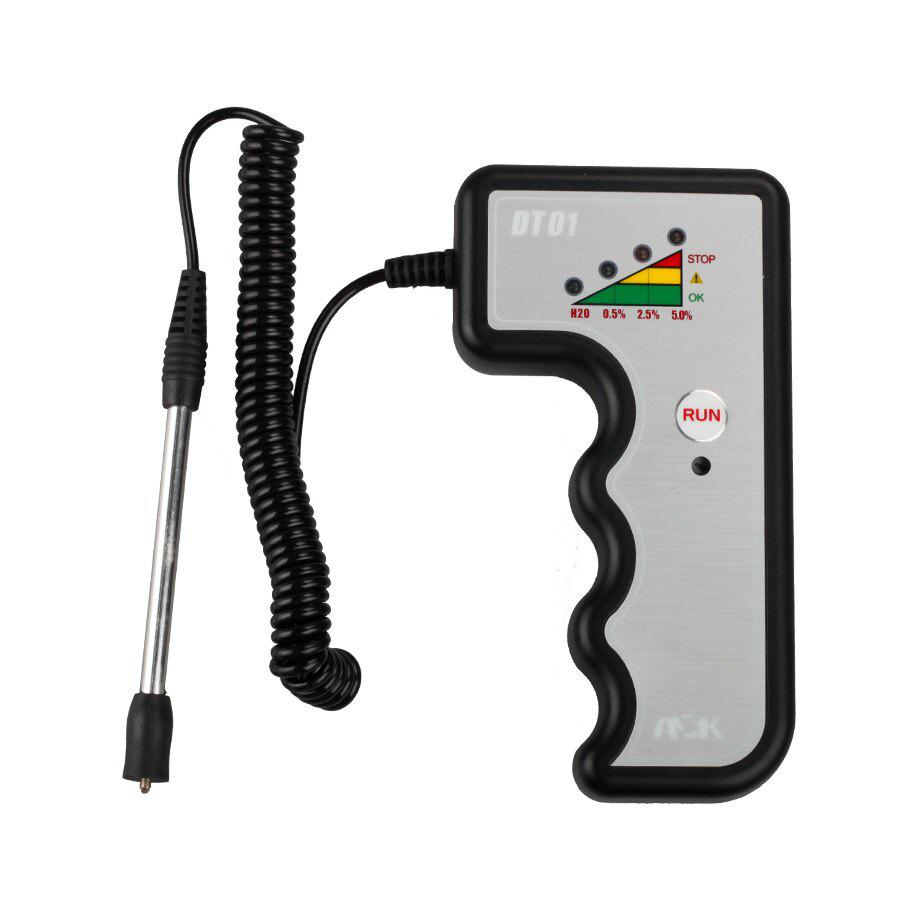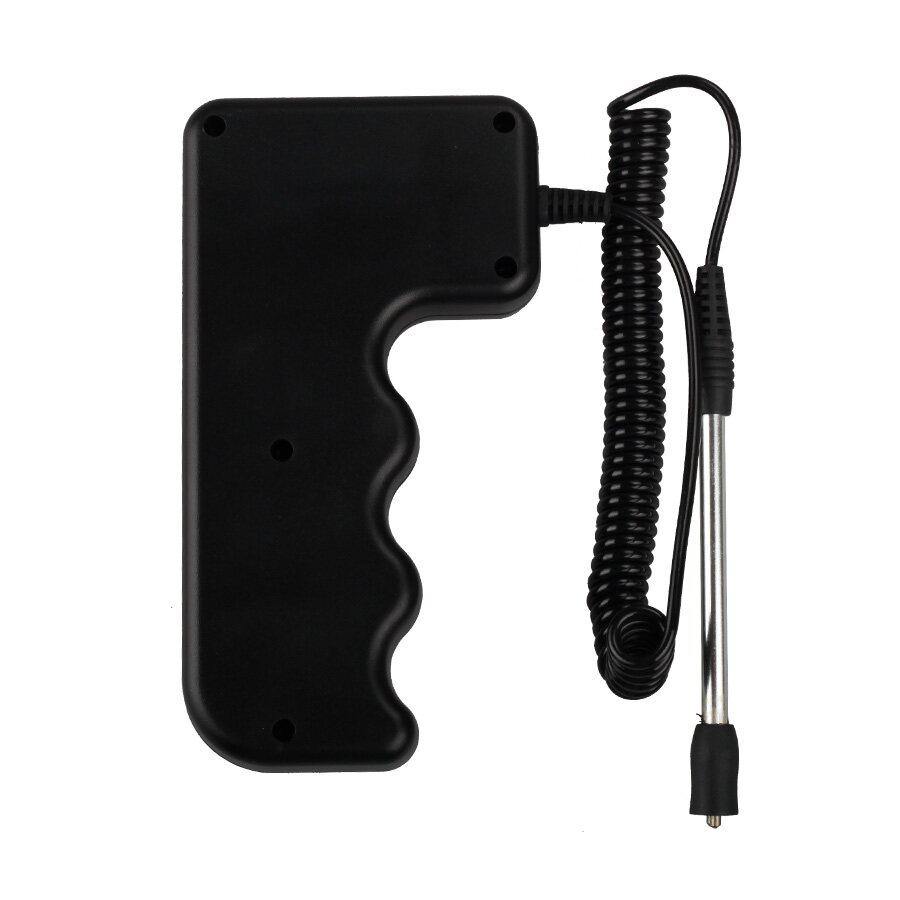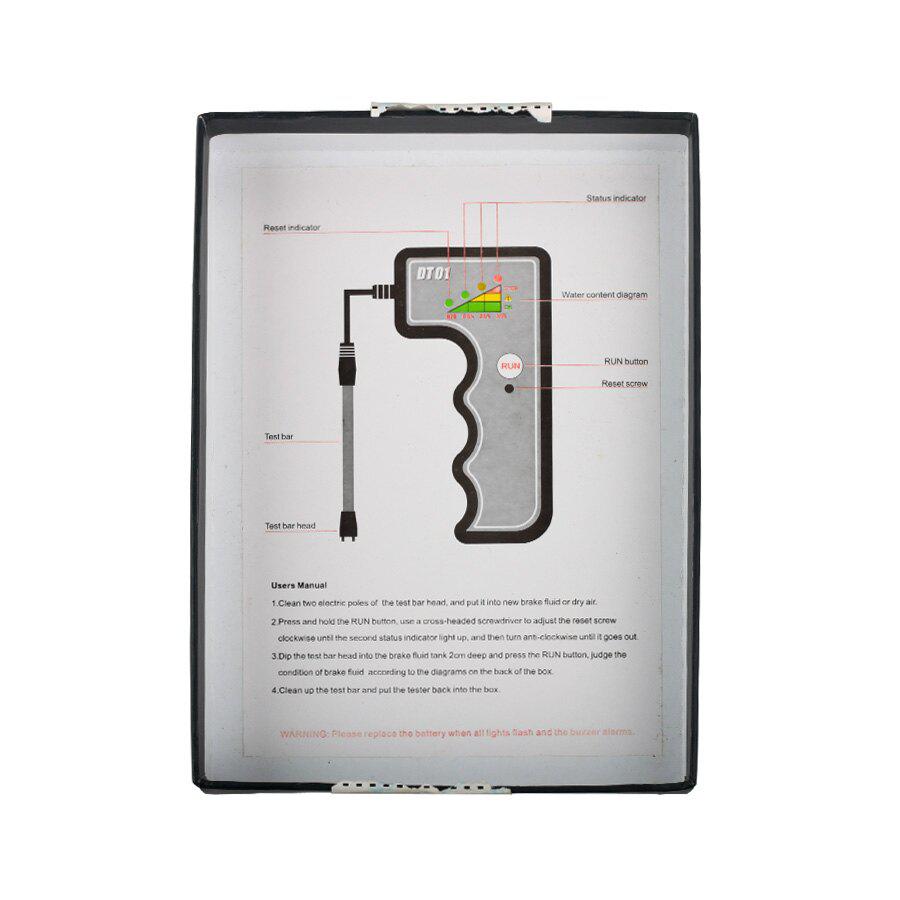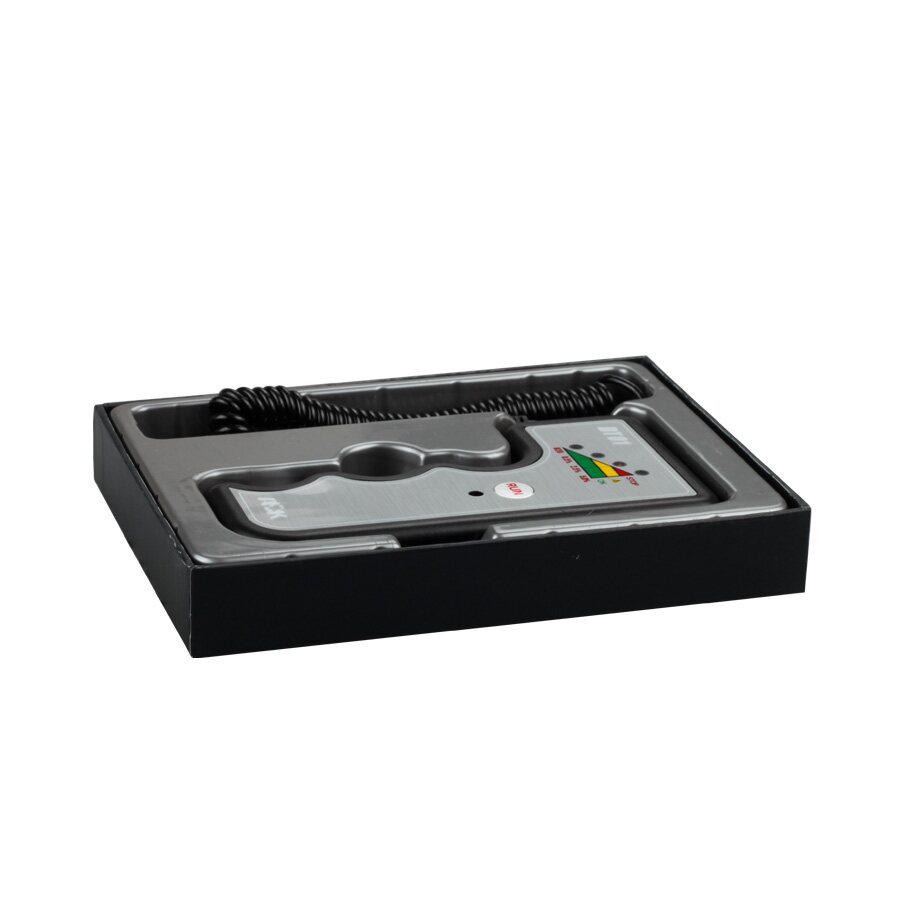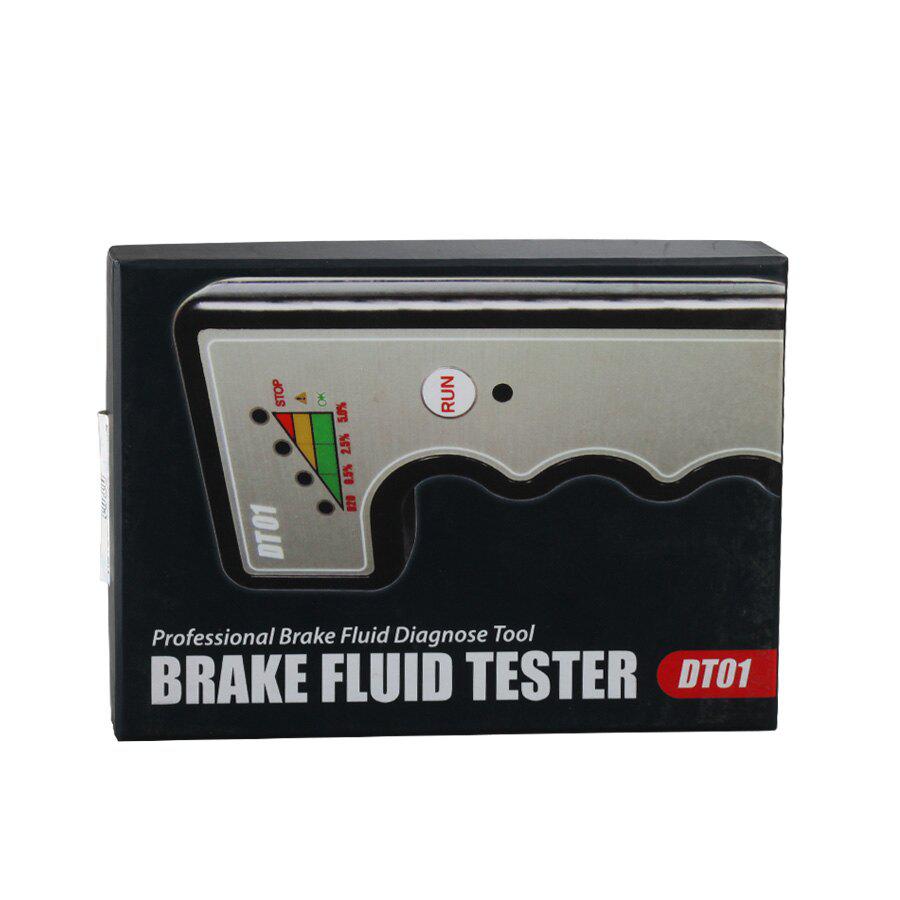 Description
DT01 Brake Fluid Tester
DT01 Brake Fluid Tester Function: Test water content in brake fluid
DT01 Brake Fluid Tester Specifications:
Power Supply: 9V Battery
Suitable Standards: DOT3, DOT4
Dimensions: 130*180*31mm
Display: LED lights
DT01 Brake Fluid Tester User's Manual: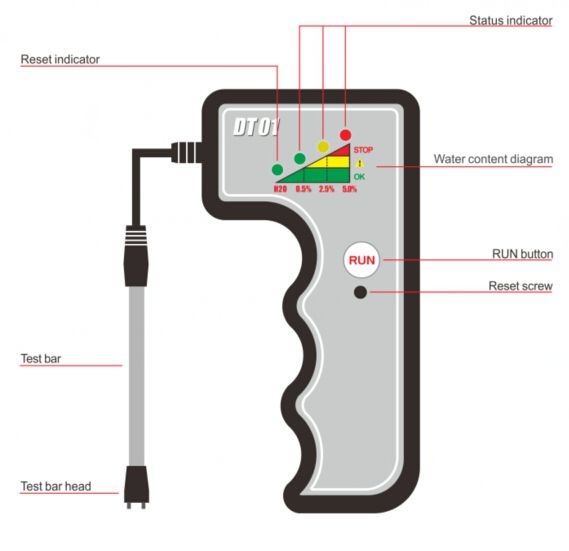 Clean two electric poles of the test bar head, and put it into new break fluid or dry air.
Press and hold the RUN button, use a straight headed screwdriver to adjust the reset screw clockwise until the second status indicator light up, and then turn anti-clockwise until it goes out.
Dip the test bar head into the break fluid tank 2cm deep and press the RUN button, judge the condition of break fluid according to the diagrams on the back of the box.
Clean up the test bar and put the tester back into the box.
Package List:
Reviews

17
#1 fernando vargas
Dec 9, 2018

Everything is fine, it came quickly
#1 Christian Lauer
Apr 9, 2019

OK, TOP seller, good supporrt...
#1 oervravmdp oervravmdp
Aug 9, 2018

pretty good to use,thanks for your help!
#1 JOSE A MADRIGAL
Apr 9, 2019

fast shipping ,awesome
#1 Michael McCray
Oct 9, 2018

Very fast delivery. I will buy again from this store. Thank you!
#1 Grzegorz Kosowski
Oct 9, 2018

All OK!
#1 jean-marc DUCHENE
Jan 9, 2019

Super nice this DT01 Brake Fluid Tester Professional Brake Fluid Diagnose Tool is good quality, working very well
#1 Eugen Keller
Aug 9, 2018

very good are satisfied with fast shipping
#1 Сергей Анушко
May 9, 2018

I have received the parcel very fast. Seller is very friendly. I will make new orders again. Every time the seller answered for my question. I recommended this shop for all.
#1 flavio nonato
Jul 9, 2018

Recommended store, high quality item, best price!
Previous: WIFI ELM327 ELM 327 OBD2 Car Diagnostic Tool Supports Android And iOS iPhone iPad
Next: Vgate iCar 2 Bluetooth Version ELM327 OBD2 Code Reader iCar2 for Android/ PC