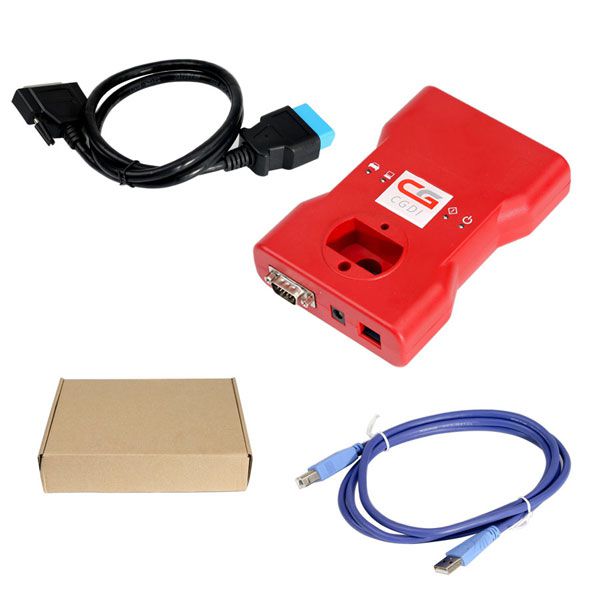 Description
CGDI Prog BMW Key Programmer FEM/BDC Authorization

CGDI V1.1.0.0 Add content:

1. Increased F-system FEM key preparation (including increased total throw)
CGDI V1.1.2.0 Add content:
1. Repair OBD key match load
engine
data or enter ISN code match key can not find the problem.
2. Repair some CAS3 read data suggest the need to downgrade the problem. (This model is: CAS3 CPU 0L01Y)
3. Optimize (FEM) key matching process
CGDI V1.1.10 version update content
1. Increase the FEM using the key bit deletion function
2. Increase (F) Start / disable key function
3. Mileage reset function,
4.FEM increase read car mileage, chassis model function
5. Repair activation device, authorization function appears bug!
Reviews

16
#1 tay tong
Feb 9, 2019

Thanks to the producer everything came on time all the whole works quality assembly meets the requirements of the description
#1 Rulan Ganiev
Dec 9, 2018

Arrived super fast delivery. The best they have representative here in Brazil P make delivery. Good seller. Recommend.
#1 Enuppowneniut Enuppowneniut
Feb 9, 2019

Great product arrived super fast via office for Brasil recommend.
#1 Jaeung Kim
Dec 9, 2018

Very fast to len. area in six days. The drive with the progs is whole, everything is installed and connected. I haven't checked the car yet.
#1 Rogelio Bouza Calvo
Jun 9, 2018

Thank You for your great communication - i will recommend your store to friends.
#1 Filipe Fraga
Sep 9, 2018

Got, installed, proga found it, from the internet is untied, tomorrow i will check again, while i like everything
#1 Gustavo Quiñones Moreno
Apr 9, 2019

Product arrived before the date mentioned, are. Now only test this CGDI Prog BMW MSV80 Key Programmer FEM/BDC Authorization is good quality, working very well
#1 Antoniorngr23d Antoniorngr23d
Apr 9, 2019

Ok , happy
#1 Wissam Kobrosly
Nov 9, 2018

Received it, but not tried it yet
#1 Viktor Druzhinin
Jan 9, 2019

I'm very happy just arrived with a little delay, but all good... Thank you
Previous: V-A-G Key Login