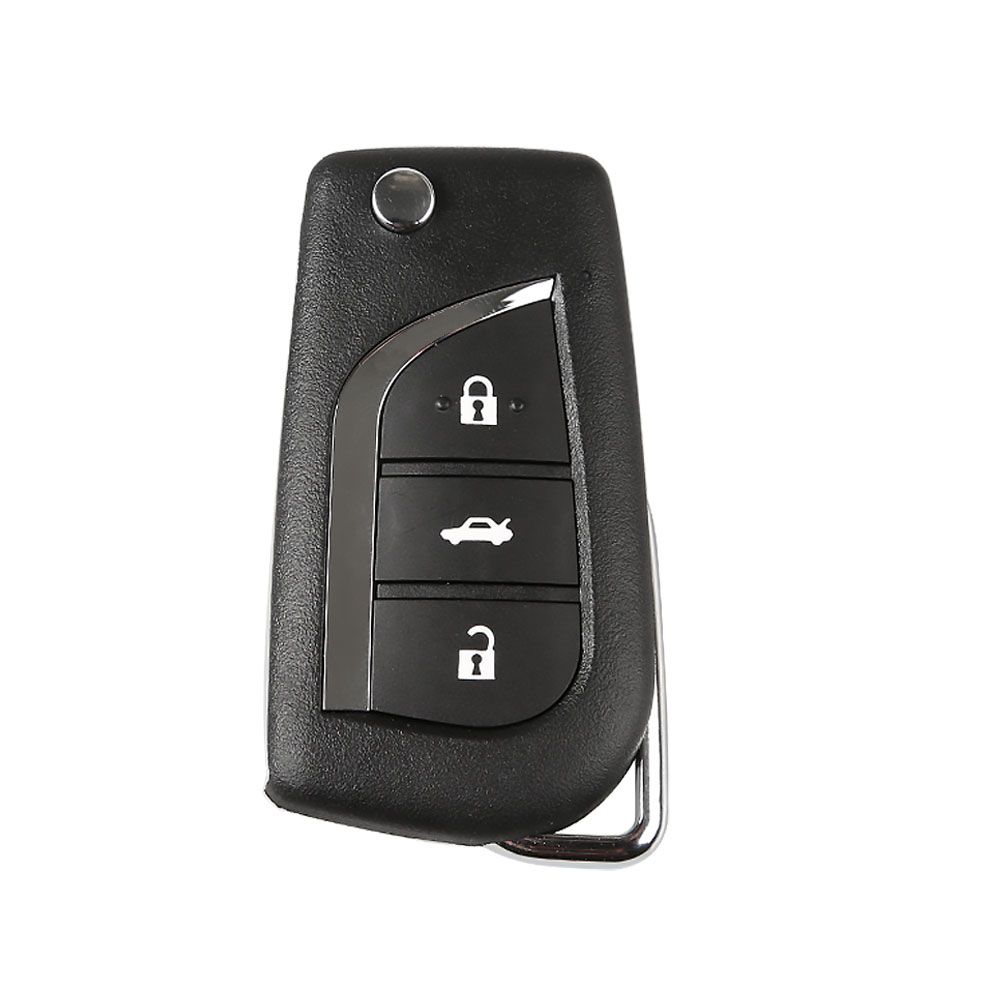 Description

XHORSE Toyota Style Wireless Universal Remote Key 3 Buttons XN008 for VVDI Key Tool 5pcs/lot

XHORSE Toyota Style Wireless Universal Remote Key 3 Buttons comes with quality guarantee for all have passed quality control before delivery. And it is compatible with all the VVDI tools.

Package List:

5pc x XHORSE Toyota Style Wireless Universal Remote Key 3 Buttons XN008

Reviews

10
#1 leonardo sawazaki
Oct 9, 2018

As the product description, only think the seller could give a support
#1 Vincent Moscato II
Jul 9, 2018

Very good product
#1 koussa gebran
Sep 9, 2018

OK, TOP seller, good supporrt...
#1 sarratadbe John
Jun 9, 2018

The order came for 3 days, everything would be so!!!! I'll check, i'll add a review.
#1 ghania gasmi
Aug 9, 2018

Super nice
#1 Khaled Hamdallah
May 9, 2018

Very good fast delivery
#1 Uchendu Obasi
May 9, 2018

Very fast to len. area in six days. The drive with the progs is whole, everything is installed and connected. I haven't checked the car yet. this XHORSE Toyota Style Wireless Universal Remote Key 3 Buttons XN008 for VVDI Key Tool 5pcs/lot is good quality, working very well
#1 Lloyd Blackstock
Oct 9, 2018

All is ok, very fast shipping and good quality.
#1 sneckeldo aifseng
Apr 9, 2019

I'm very happy just arrived with a little delay, but all good... Thank you
#1 peromekrol peromekrol
Nov 9, 2018

Good seller! Super fast shiping!
Previous: Remote Key 3buttons 433mhz (With Special 8E Chips)Q7 8E0 837 220AF For Audi