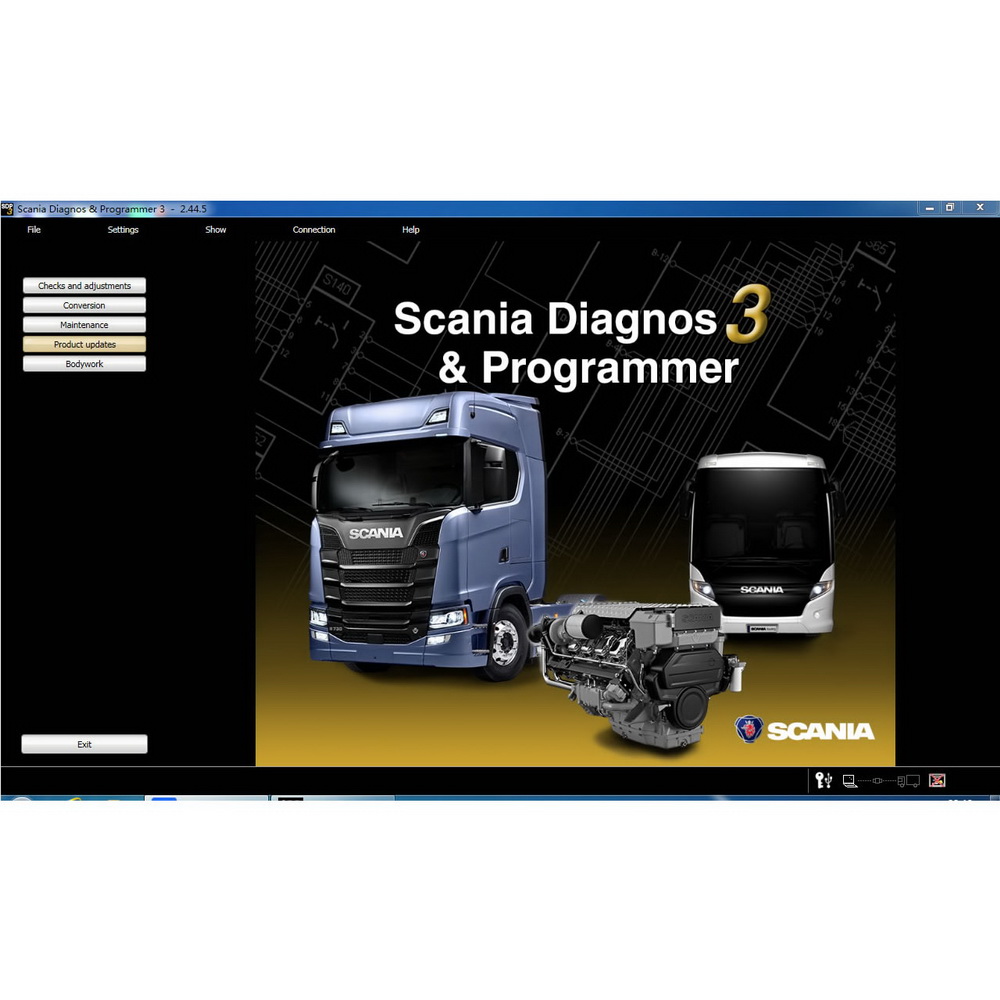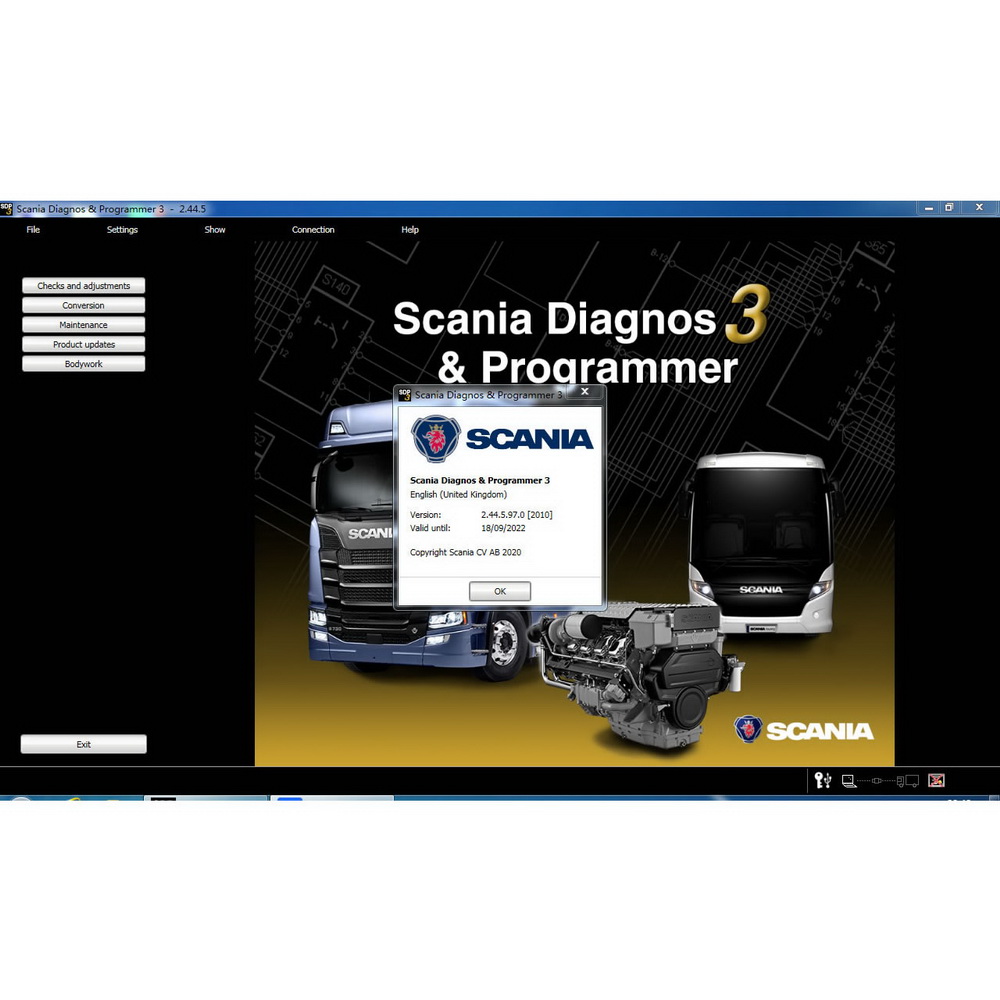 Related Accessories/Similar Items
Description
Scania SDP3 2.51.3 Diagnosis & Programming for VCI 3 VCI3 without Dongle

No Need Shipping, provide download link, we only provide the download link of Scania SDP3 2.53.5, don't provide installation service, need to install the sdp3 by yourself,
if you need our enginner help you install the software, please place an order for SH58-S8
V2.51.3 SDP3 Support Operating System:

Win7 sp1 ultimate edition 32 or 64
Win7 pro sp1 just 32 bit


The program is used for troubleshooting, adjusting customer parameters, calibrations, conversions affecting the electrical system and updating software in control units.

V2.51.3 SDP3 Software Display: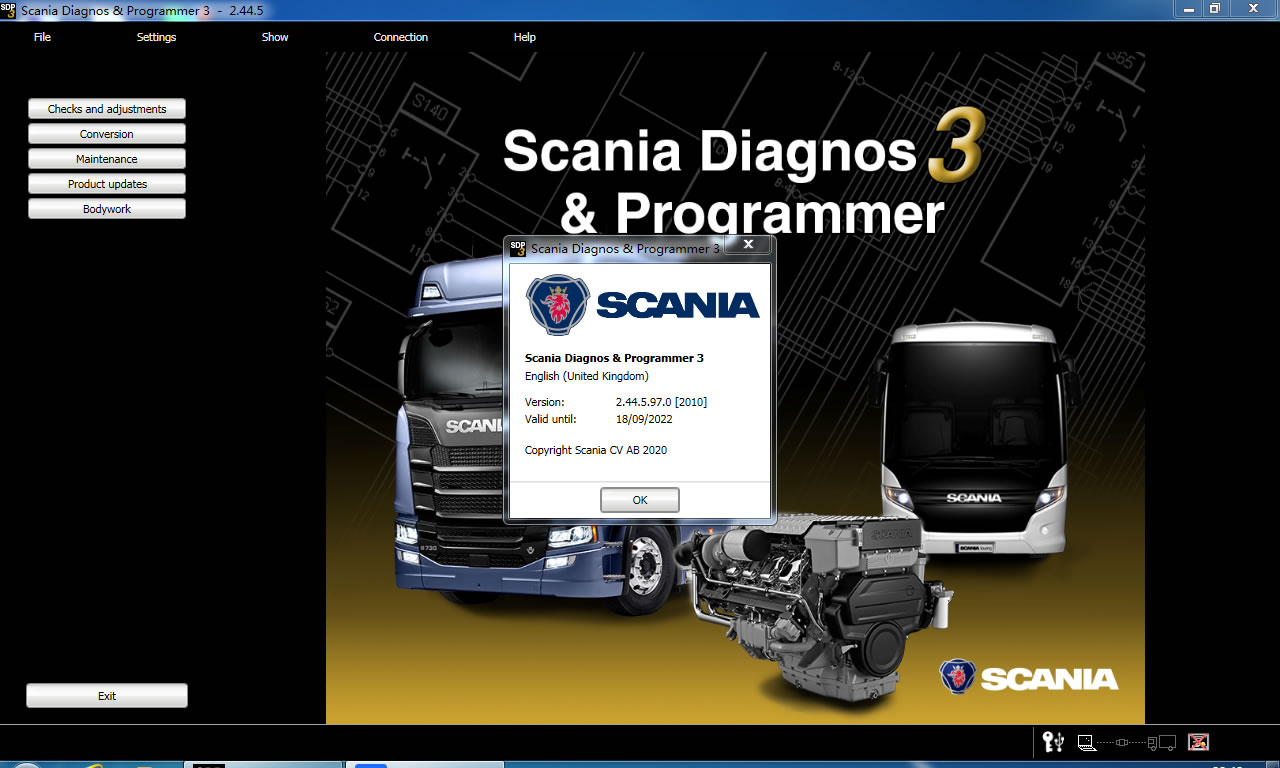 Scania diagnostic software works with VCI 3 interface:
Highest level access
Internal Scania
Industry & Marine
Authorized Scania Workshops
Bodybuilder

Supported languages:

English, German, Spanish, French, Japanese, Dutch, Persian, Polish, Portuguese, Swedish, Norwegian, Suomi, Turkish, Italian, Czech, Russian, Chinese.
Scania SDP3 2.47.1 Features:
Check and adjustements
Conversion
Maintenance
Campaign
Bodywork
Fault Codes
Fault Reporting
Programming of Control units
Need Netframework 4.5 installed on system.
In order to install SDP3, administrator rights are required.

UPDATE ECA Please also see Scania Ti 04-14 02 16 for more information about background and regarding the update process.

SOPS EDITOR INCLUDED:

Download with SDP3 from truck SOPS export file;
Decrypt SOPS export file to XML format;
Edit XML file with any XML editor;
Modify more than 300 parameters: like AdBlue, EGR, NOx Control, see whole list;
Encrypt XML file to SOPS import file;
Upload SOPS import file to truck with SDP3;
Scania XCOM - is a diagnostic tool to read, save and modify ECU data such as trouble codes, parameters, statistic data etc. VCI2/VCI3 interface is used to connect to ECU via CAN protocol.

Supported modification of ECU data of the following types:

EMS – Engine management system.
GMS – Gearbox management system.
RET – Retarder system.
AWD – All wheel drive system.
CLS – Clutch Control.
EEC – Exhaust Emission Control.
COO (COO7) – Coordinator.
BWS (BCI1) – Bodywork system.

Supported resolving trouble codes to text description for the following types:

EMS (S6, S7, S8).
GMS (OPC4, OPC5).
RET (RET1, RET2).
AWD (AWD1).
EEC (SCR1, EEC3).
COO (COO6, COO7).
HMS (HMS1).

Some interesting options:

AdBlue ON/OFF.
EGR ON/OFF.
Chassis ID/VIN Change.
Immobilizer ON/OFF.
Truck Power INCREASE.
ECU Recovery.
ECU Reset.
ECU Unlock.
Reviews

18
#1 MarkusHoltmans MarkusHoltmans
Feb 9, 2019

The product arrived in good condition and within the terms stipulated.
#1 OptomTodidO OptomTodidO
Apr 9, 2019

Seller many thanks, after the order, sent the next day. In 3 days the courier brought the order home. I order goods from this seller not the first time, i highly recommend!
#1 david rose-carle
Sep 9, 2018

It came quickly. The device is kind of working.
#1 Andreas Barjasic
Mar 9, 2019

Do not have time to test right now, looks great
#1 Daniel Mendes
Feb 9, 2019

great, great, great, fast shipping, everything is there and work. thank you
#1 Rewoceala Rewoceala
Jul 9, 2018

Okay okay thanks
#1 Arturo Rangel Merino
May 9, 2018

Perfect! Thank you. Not yet tested but happy this Scania SDP3 2.40.1 Diagnosis & Programming for VCI 3 VCI3 without Dongle is good quality, working very well
#1 Stephen Pye
Apr 9, 2019

Good stuff. All as in the description
#1 Alan Farrugia
Oct 9, 2018

Absolute best seller on Aliexpress! Good communication, good service. I have done many orders here last few month. But this was awesome. Delivering 2 (two!) working days.
#1 Hakan Zor
Oct 9, 2018

Delivered quickly to the threshold,Connected the first time. Counted recorded without problems.
Previous: Xhorse XSKF01EN Universal Smart Proximity Flip Type Key for VVDI2/VVDI Mini Key Tool 5pcs/lot
Next: Yanhua Mini ACDP Module12 Volvo Key Programming Support Add Key & All Key Lost from 2009-2018