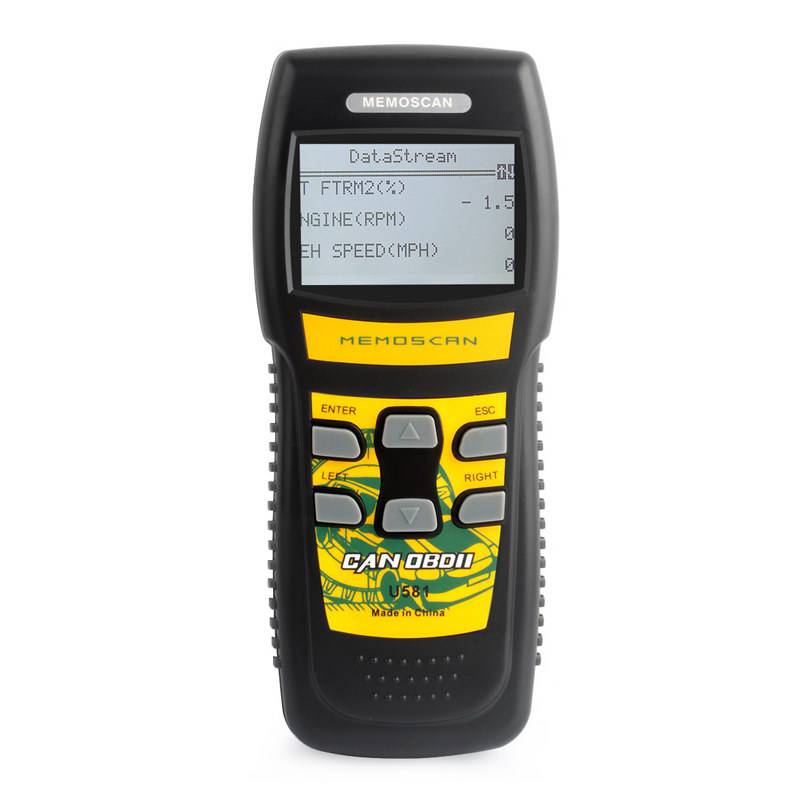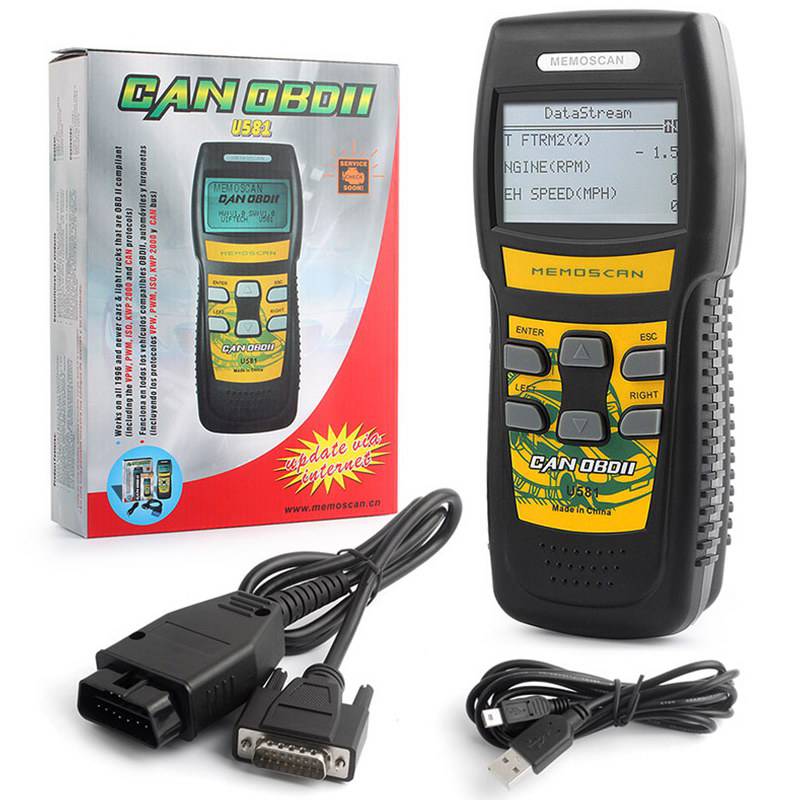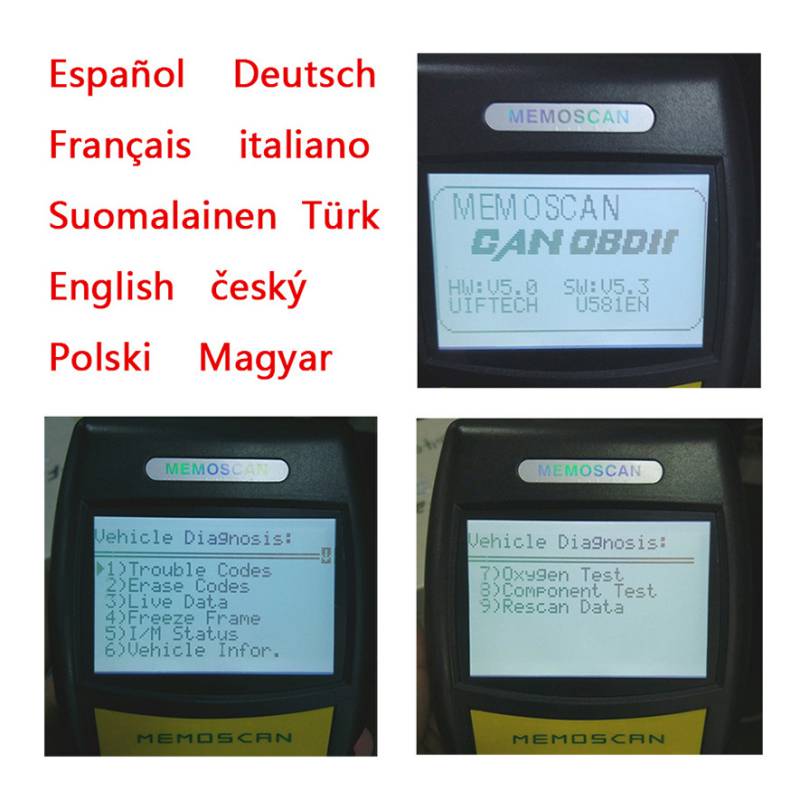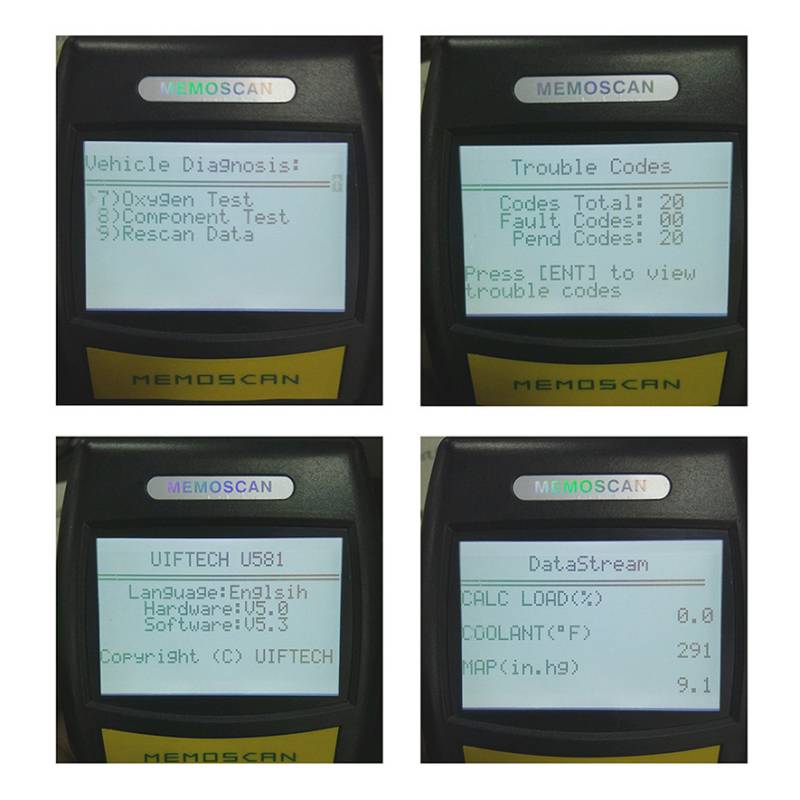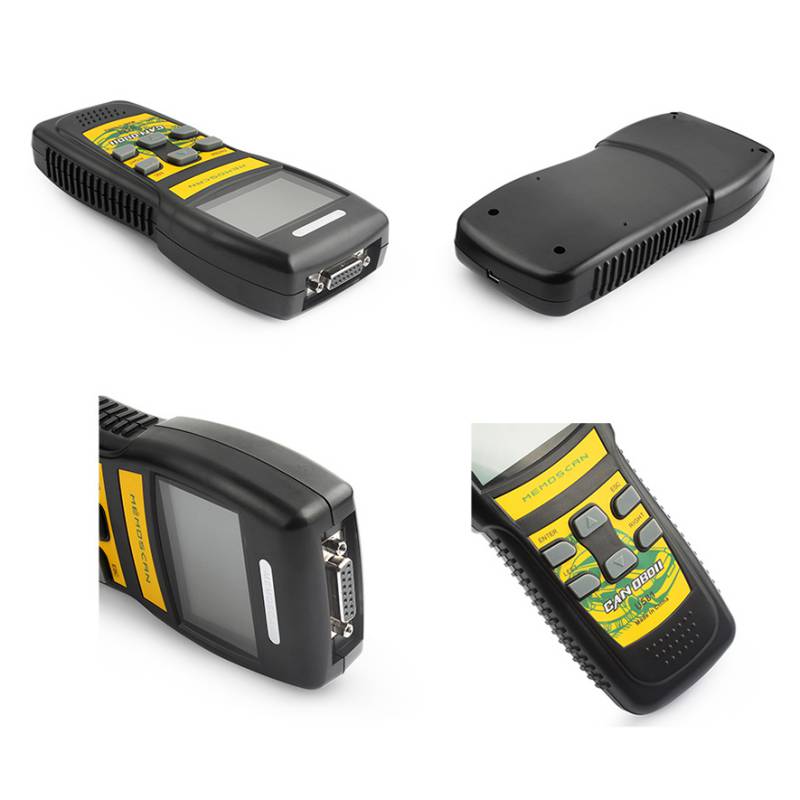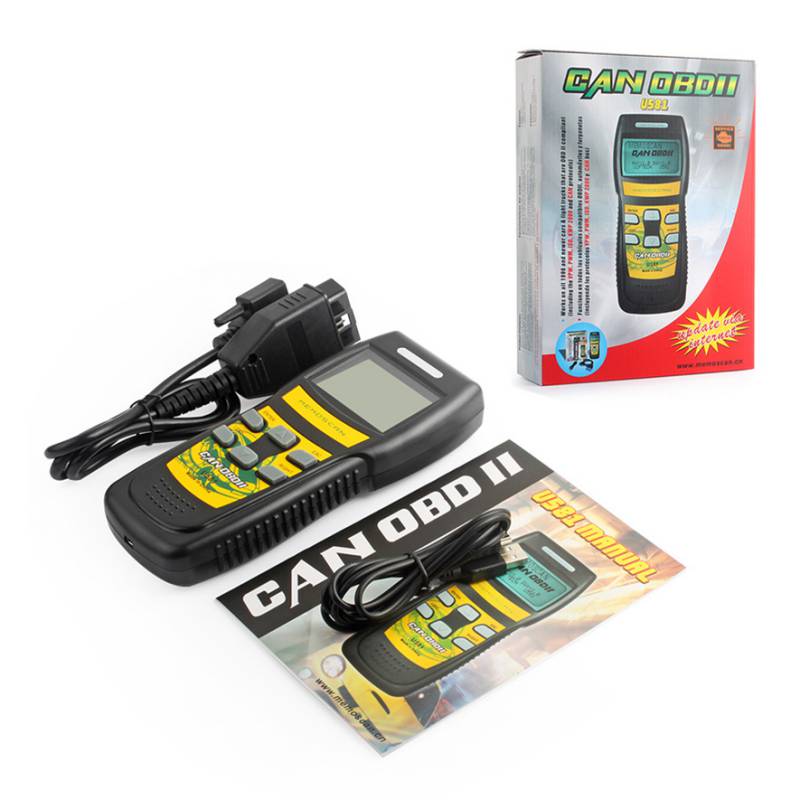 Description
memoscan U581 Scanner is for real-time automotive diagnosis based on the OBD 2 & CAN-BUS protocol. It offers Full Feature Scanning including 'LIVE DATA'. By simply plugging it into your vehicles diagnostic socket, you will be able to Read all Trouble Codes & Definitions related to the "Check Engine Light", Save & Review results,Reset the trouble light, Monitor & Freeze-Frame Data,and more. Also retrieves the VIN (vehicle identification number) on supported vehicles.
Functions:
Works on all 1996 and newer cars & light trucks that are OBD II compliant (including the VPW, PWM, ISO, KWP 2000 and CAN protocols).
Reads and clears generic and manufacturer specific Diagnostic Trouble Codes (DTCs).
DTCs definition displayed on the LCD screen, no need to cross-reference with code book.
Reading Live Data
Reading Freeze Frame Data.
Testing I/M Reading Status.
Reading Vehicle Info –VIN (most vehicles built 2000 & up).
Rescanning Data.
Support system:
Misfire, Fuel System, Comprehensive components (ccm), EGR System, Oxygen sensor, Catalyst, Evaporative, O2 Sensor heater, Secondary air, Heated Catalyst, A/C System and many more.
Specification:
LCD Display -128x64 pixel display with contrast adjustment, Backlit.
"ENTER" key – for selection of different functions.
"ESC" key – to go back to the previous screen.
"UP"& "DOWN" arrows – to move the selection pointer and scrolls up or down the menu.
"LEFT"&"RIGHT" keys – for selection of responses and move cursor.
On/Off Power Button – for performing software update process.
OBDII connector cable – for connecting scan tool to the vehicle's Data Link Connector "DLC".
Battery compartment.

Vehicle Coverage:
Ford '96 - Current Year (OBD-II)
Toyota '96 - Current Year (OBD-II)
Honda '96 - Current Year (OBD-II)
NISSAN '96 - Current Year (OBD-II)
All other Asian and European '96 - Current Year (OBD-II)
All new CAN protocol cars.

Package list:
1pc x U581 Super CAN OBDII/EOBDII Memo Scanner
1pc x 1500mm length OBDII Connecting Cable
1pc x COM Cable for connecting U581 to PC
1pc x User Manual
1pc x Durable Nylon Storage Case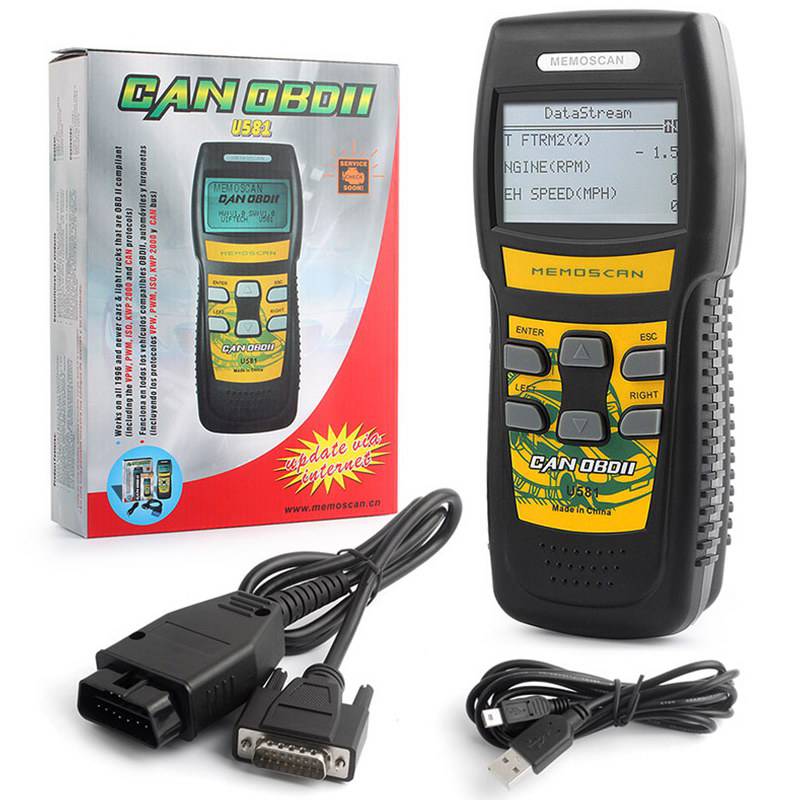 Reviews

49
#1 GEORGIOS KAZANTZIS
Aug 9, 2018

OK. Now received the email files right
#1 ruben dario gonzalez pirela
May 9, 2018

Excellent!
#1 boukary sawadogo
Feb 9, 2019

A professional approach, I recommend the seller
#1 YoungSub Park
May 9, 2018

Very good arrived early as agreed.
#1 Jordan Kalbanov
Apr 9, 2019

product like a description the cd working correctly recomended seller thank you
#1 Kosta Avrami
Jun 9, 2018

Very good fast delivery
#1 Arrelvejeva Arrelvejeva
Oct 9, 2018

Quality is good. I will test function later.
#1 Carsten Frank
Dec 9, 2018

Ok , happy
#1 CorsAtrotte CorsAtrotte
Feb 9, 2019

Works just great, I am totally inpressed! very good!
#1 Venus R Manguiat Jr
Nov 9, 2018

The seller sent promptly. I chose according to reviews. How to check add feedback
Previous: U380 OBDII OBD2 EOBD Engine Scanner Trouble Code Reader