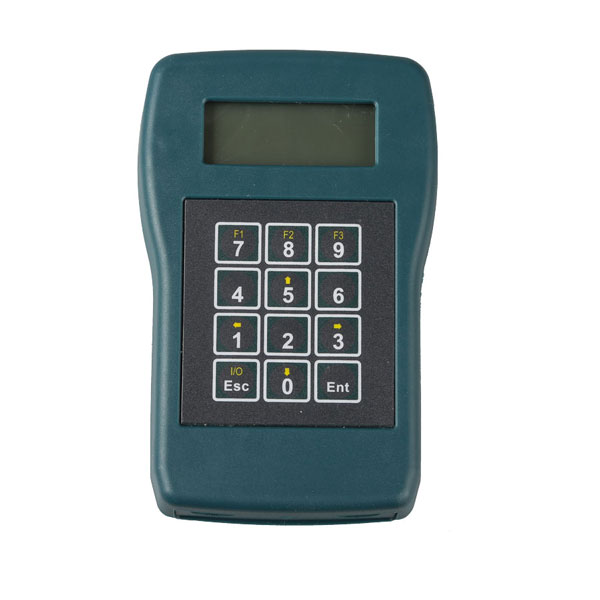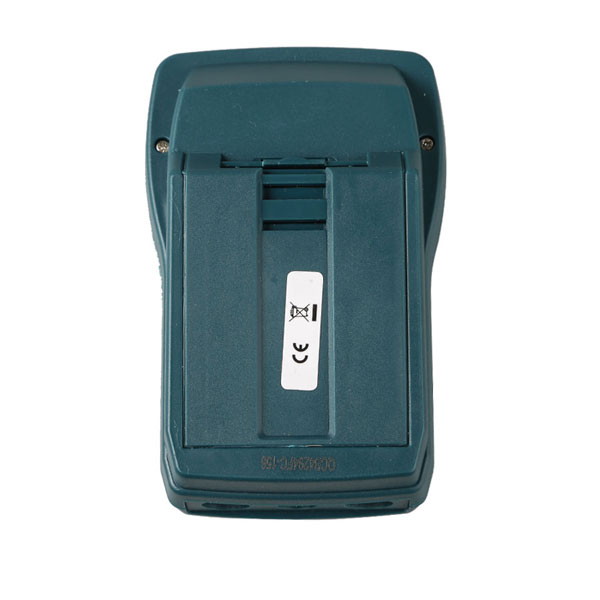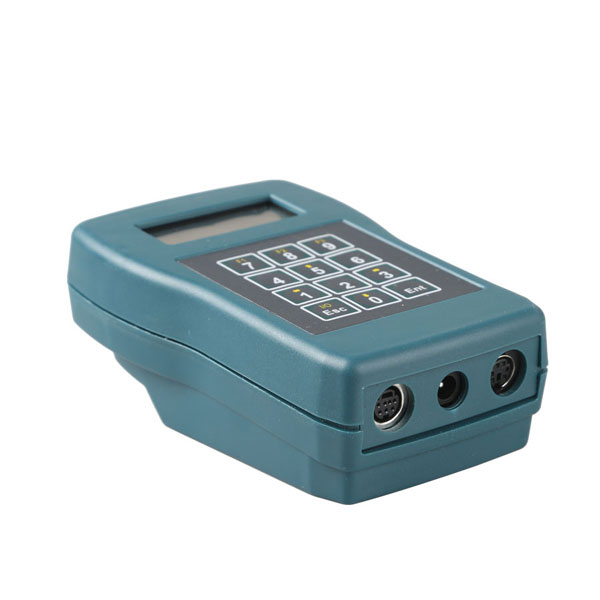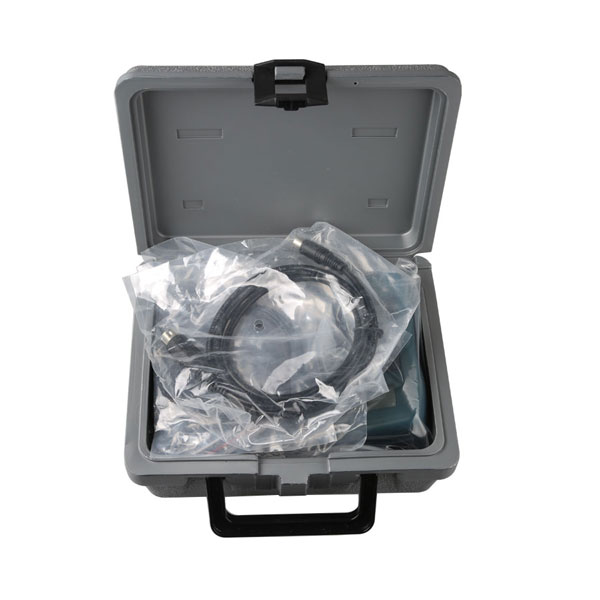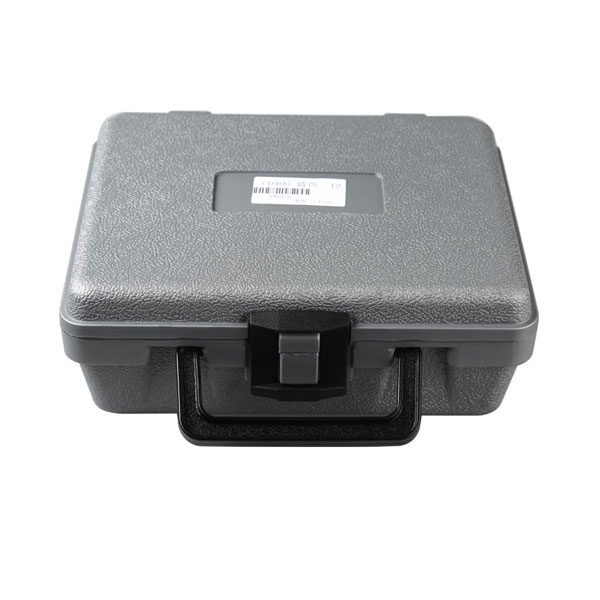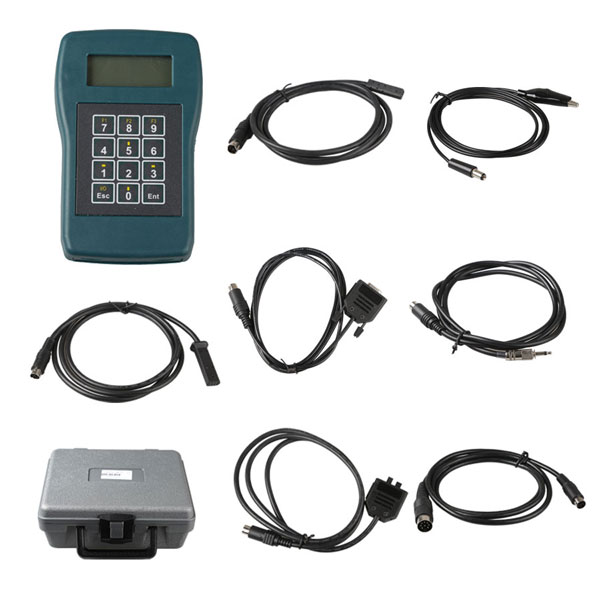 Related Accessories/Similar Items
Description
Tacho Programmer Tachograph Programmer CD400 Blue
Basically, a tachograph is a device that measures and records the speed and distance driven by a vehicle. The data are recorded in the form of graphics on a paper disk.
The new digital tachographs record those data on its embedded memory and also on the smartcard of the driver.
The Tachograph programmer CD400 blue calibrates and programs all analogue and digital tachographs.
Supported Tachographs:
Analogs: KTCO 1314/1318, Motometer EGK100, FTCO 1319, MTCO 1324/1390, TSU 1391, VR2400.
Digitals: DTCO 1381 (DTCO® 2.1 active), SE5000 (Exakt Duo), SmarTach, EFAS-4.
A Workshop Card is required to calibrate the digital tachographs
Tachograph Programmer CD400 blue Functions
W figure determination on measuring track (with optional photo-cell) or rolling road.
K figure measure on KTCO 1314, KTCO 1318 and FTCO1319.
Parameter programming.
Activation and deactivation of IMS (Independent Motion Signal).
Activation and deactivation of VDO counter.
Odometer reset and adjustment (mileage correction).
Speed simulation and customizable automatic test diagram.
DTCS reading (Digital) and erasing.
Sensor pairing (KITAS activation).
Clock test.
Workshop card's PIN recording and input through CD400 blue.
Tachograph Programmer CD400 blue Advantages:
No power connection nor battery charging required, the only tester powered by the tachograph itself.
Compact size, the smallest tachograph tester on the market.
User friendly, clear 4 lines menus, no training required.
Automatic tachograph model detection on power on.
Double accuracy of the W factor measure on track by detecting half pulses.
The only tester being able to reset the odometer and change the sender type on the VR2400.
Flash program memory, easy software upgrade using a serial port or USB serial adapter on any PC.
Tachograph Programmer CD400 blue Technical Specifications:
Graphic FSTF LCD Display: (100 x 32 pix. / 4 lines x 20 char)
White LED backlight
Size: 150 x 100 x 45 mm
Supply voltage: 9 to 30 VDC
Supply current: 12mA
Case: green-blue
ABS
(IP40).
Operating temp: -20…+70°C
Weight: 155g
Package included:
1pc x CD400 – tacho programmer
1pc x Cable for 1319
1pc x Cable for 13ХХ/1318, V.Root 8400
1pc x Cable for EGK-100
1pc x Cable for 1324
1pc x Cable for V.Root 2400
1pc x Cable for CA-RS232-1
1pc x Cable for digital tacho
1pc x Manual
Reviews

18
#1 Rommel Cruz
May 9, 2018

Fast Delivery
#1 Tommy Rasmussen
Jul 9, 2018

Very fast shipping. Thank you seller.
#1 Brian Reich
May 9, 2018

Works just great, I am totally inpressed! very good!
#1 Vyto Konkulevicius
Jan 9, 2019

very good
#1 Domingo Timonera Jr
May 9, 2018

Recommended store, high quality item, best price!
#1 Américo Teixeira
Jan 9, 2019

Fast delivery, good package, good price. Hope everything works as it should.
#1 Peter Keresztes
Jun 9, 2018

Thank you very much just as I want this Tacho Programmer Tachograph Programmer CD400 Blue Color is good quality, working very well
#1 gfff fffggg
Apr 9, 2019

Super fast delivery to rostov in 6 days. Checked everything works. I recommend.
#1 Atif Maqbool
Sep 9, 2018

Delivery is very fast, the device is intact and do not harm. To the car has not yet connected, as i will try then i will add a tip, and so everything is fine.
#1 jesse nicholson
Sep 9, 2018

Product as advertised. Delivery superápida. Recommend to everyone.
Previous: Super Dprog5 IMMO Odometer Airbag Reset Tool 3 in 1 for BMW Benz and VAG vehicles
Next: TMS370 Programmer to program the TI TMS Microcontroller EEPROM