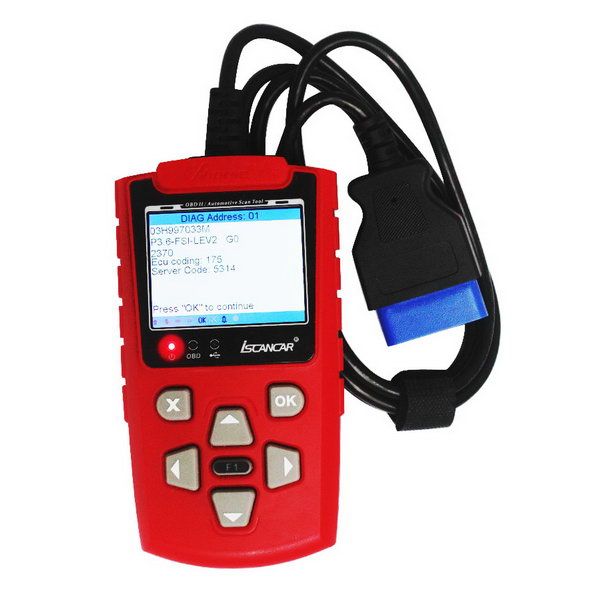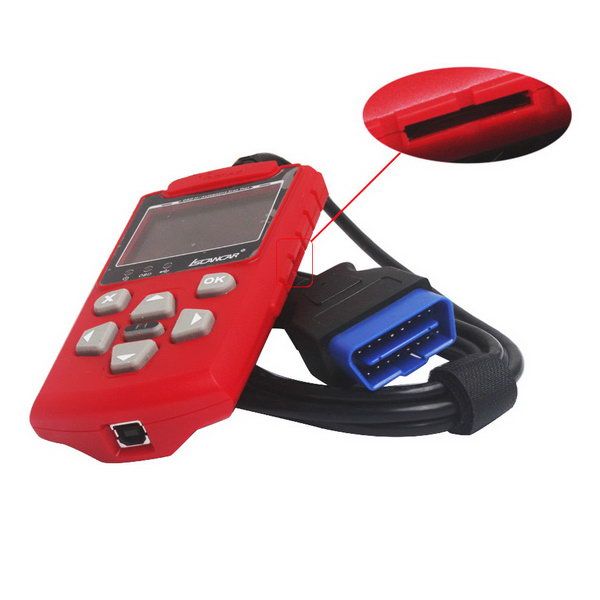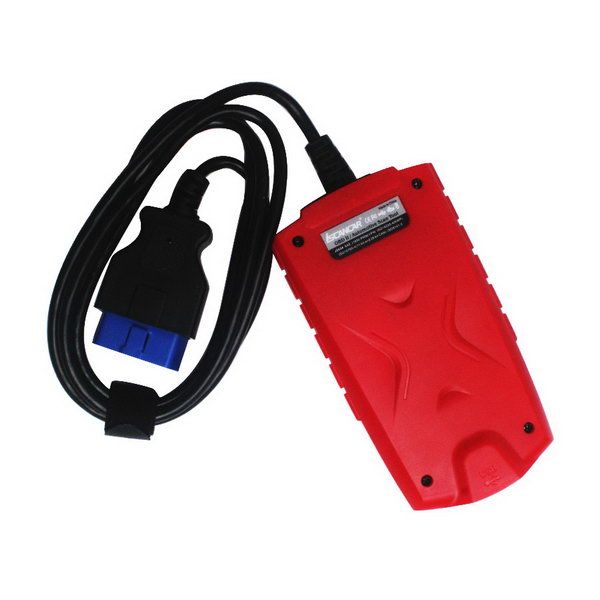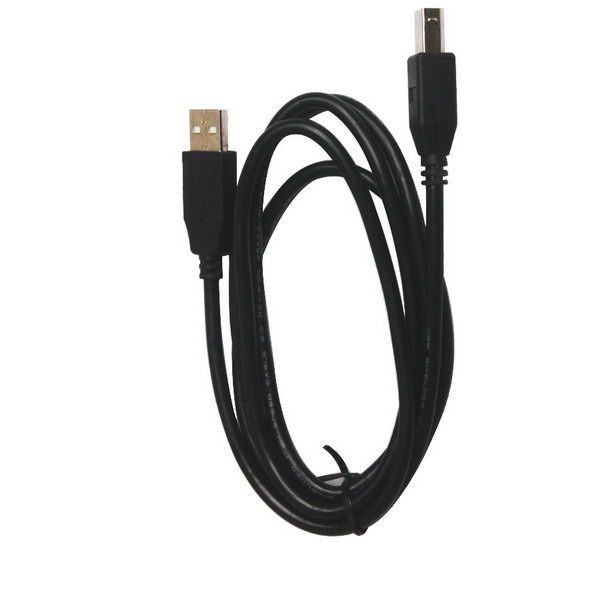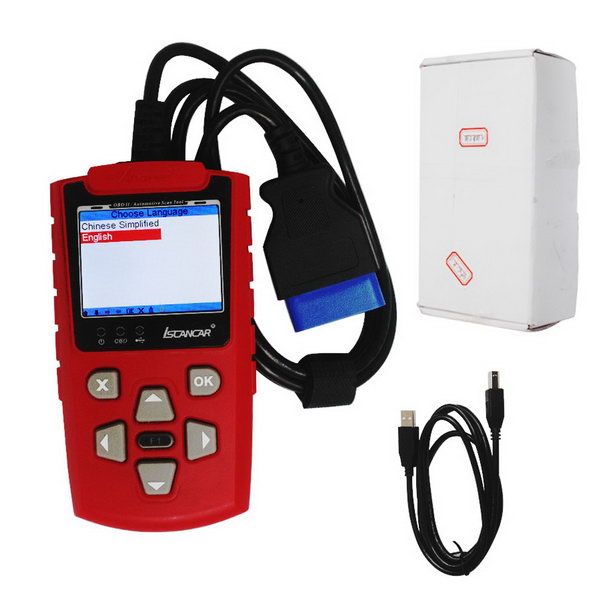 Description

Top 5 Reasons To Get ISCANCAR:

1. It is the Update Version of Super VAG
2. Update Online
3. IScancar Is The Best Tool for VW. And it Does not Need to Remove Diagnostic Socket, No Need Connect with PC.4. Newest Firmware Version: 1.2.0Notice:
1. IScancar Language: English
2. ISCANCAR VAG KM IMMO OBD2 Code Scanner Will Not Support Some Dashboard,
When you find IScancar
OBDII
EOBD Cars Trouble Codes Scanner which does not support your car, please use diagnostic function to read the dashboard number and send us this number.

ISCANCAR Diagnosis Functions:
Read out control unit information
Read fault codes
Clear fault codes
Actuator test
Scan live data
Basic settings
Coding control unit
Match and adjust
Login and authorization
ISCANCAR Support Mileage Change for the Following Dashboard:
IScancar Trouble Codes Scanner is mainly compatible with K-line and CANBUS protocol
VDO (K-line and CANBUS)
Motometer (K-line)
Marelli (CANBUS)
Bosch (K-line)
ISCANCAR Support Read Immobilizer Code for the Following IMMO Type:
Immobilizer dump
ISCANCAR Support Key Programming for the Following Control Unit:
Immobilizer control unit
Dashboard control unit
Kessy control unit

ISCANCAR Car Models Coverage:
Support most dashboard adjust for Chinese
VW
. Jetta dashboard (built-in IMMO system), all Passat models,
Audi
A6, A4, A8, A6L, Q7, Sagitar, Caddy, Touran, Polo, Polo jinqing, Polo AccFast, Bora( including multi-functional dashboard), Golf,
Skoda
, Magotan, Sagitar, A6L, new Bora.
ISCANCAR Test and Diagnosis:
IScancar Codes Scanner have some test function of VAG1552 and add some function of VAS5051. IScancar OBDII EOBD Cars Trouble Codes Scanner support diagnosis for
Audi
, Bora, Jetta after 2005 year, Passat, Santana, Polo, Golf and more, it cover
engine
, automatic transmission,
SRS
, airbags and dashboard. It supports read computer version number, read and clear trouble codes.
Read Immo Code:
IScancar Codes Scanner support reading immobilizer code for Volkswagen, Audi, Skoda and
Seat
from
engine
control unit, immobilizer dump and dashboard by OBD2 diagnostic interface, no need to remove immobilizer dump and dashboard, no need to remove and weld chip. It supports automatically recognize the following immobilizer system including: IMMO1, IMMO2, IMMO3, IMMO4 and WFS. IScancar OBDII EOBD Cars Trouble Codes Scanner support car models: all Passat models, Jetta, Santana,
Audi
A6, A4, A8, Sagitar, Caddy, Touran, all Polo models, all Bora models (including new Bora), Golf and
Skoda
.
Key Matching:
Directly Match Key for Most VW, Get Away From Complicated Operating Procedures!
Workable Models:
CDC32XX (after 2007)
NEC+24C32 (after 2008)
NEC+24C64 (after 2009)
NEC+24C64 (after 2013)
Passat B7 Color Screen Dashboard
NEC+95320(UDS)
NEC+95320
NEC+95320
Motorola MM7
Lavida 1.6,2.0
VISTEON(CAN)
Audi A1
Audi A3 and TT and R8(CAN)
Audi A4 2000-2008 (K)
Audi A4L, Q5, A5(after 2008)
Audi A6, Q7 (after 2008)
Audi A8 (2003-2011)
A4 B5 with BC-1997(K)
A4 B5 WIOUT BC-1997(K)
A8 -10.1996(K)
A8 11.1996-(K)
A6 B45 -1997(K)
Marelli -1 Shadow (K)
Marelli -2 (Passat)(K)
Marelli -3 (TT) (K)
Marelli -Audi M73 V1 (K)
Golf 4 Bosch RBx (K)
VDO66 and 86 Motometer
Support the Following New Model Dashboard Adjustment

2006-2013 Sagitar
2006-2013 Bora
2006-2013 Polo
2006-2013 Lavida (1.4,1.6,2.0)
2006-2013 new Passast (color
2006-2013 Magotan
2006-2013 CC
2007-2013 Tiguan
2006-2013 Touran
2000-2008 A4
2008-2013 A4l, Q5, A5
2008-2013 A6l, Q7
2006-2013 Octavia
2006-2013 Hao Rui
2006-2013 Fabia
Package List:
1pc x ISCANCAR VAG KM IMMO OBD2 Code Scanner
Related Pictures of Super VAG ISCANCAR VAG KM IMMO OBD2 Code Scanner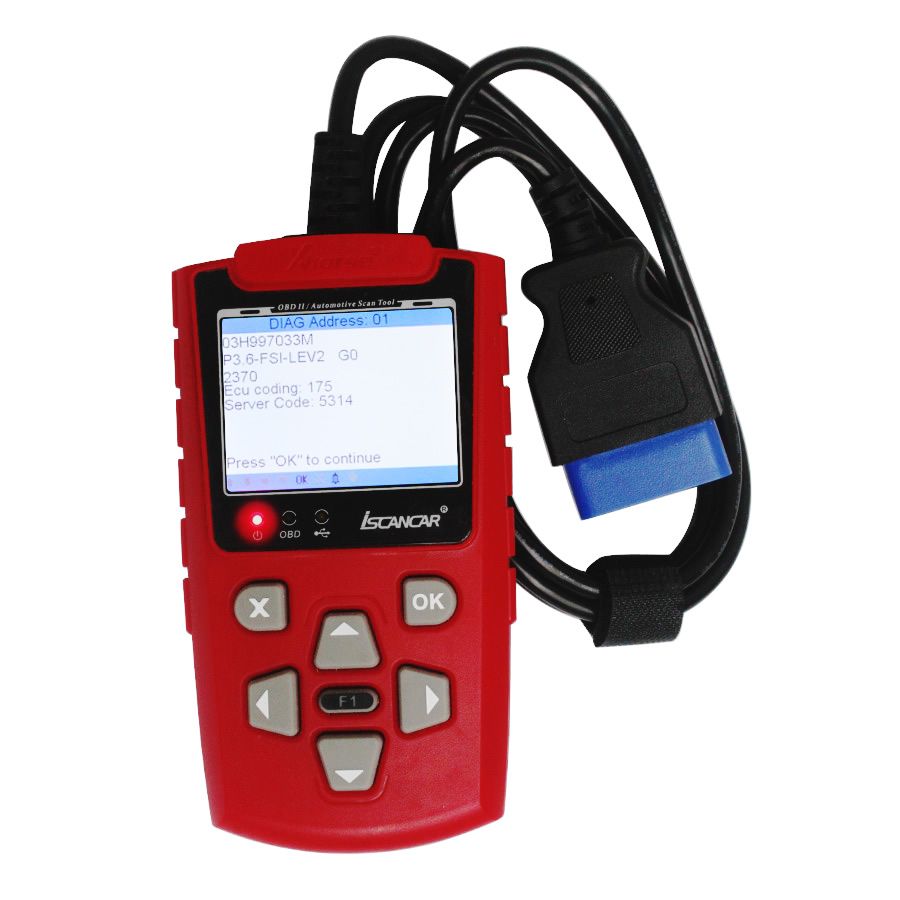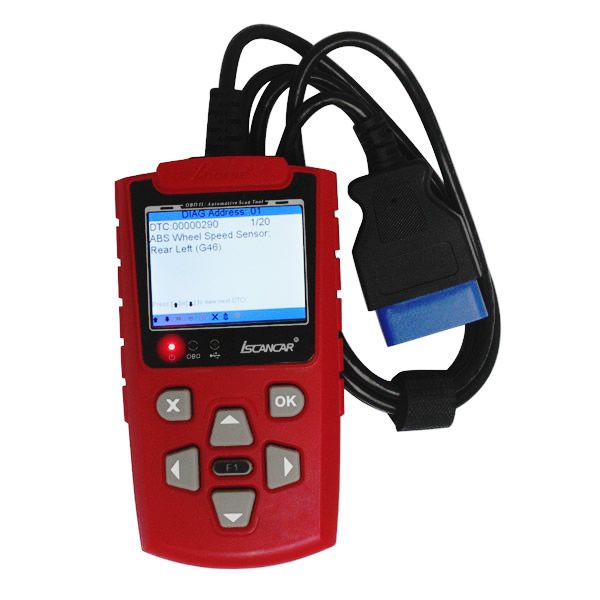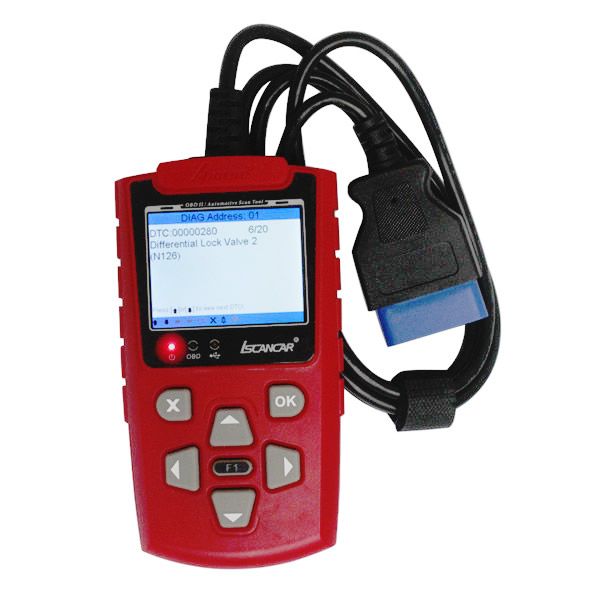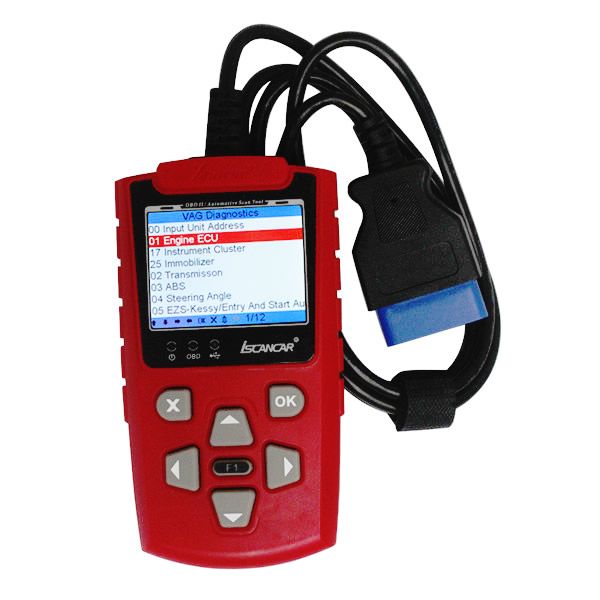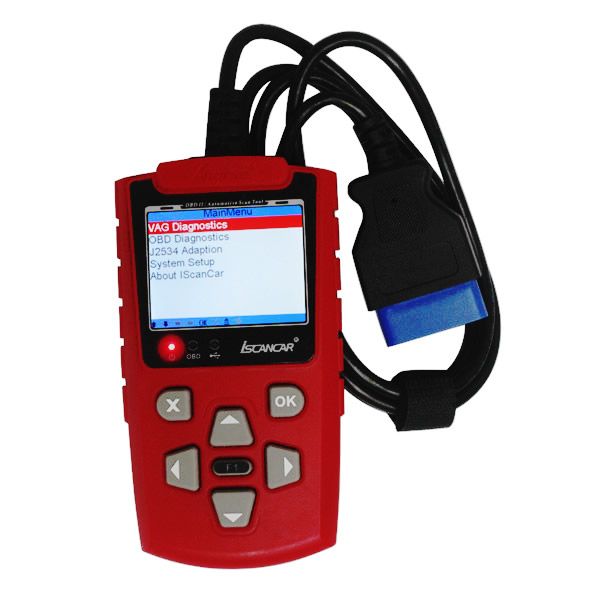 Previous: Original Wellon VP-698 Universal Programmer