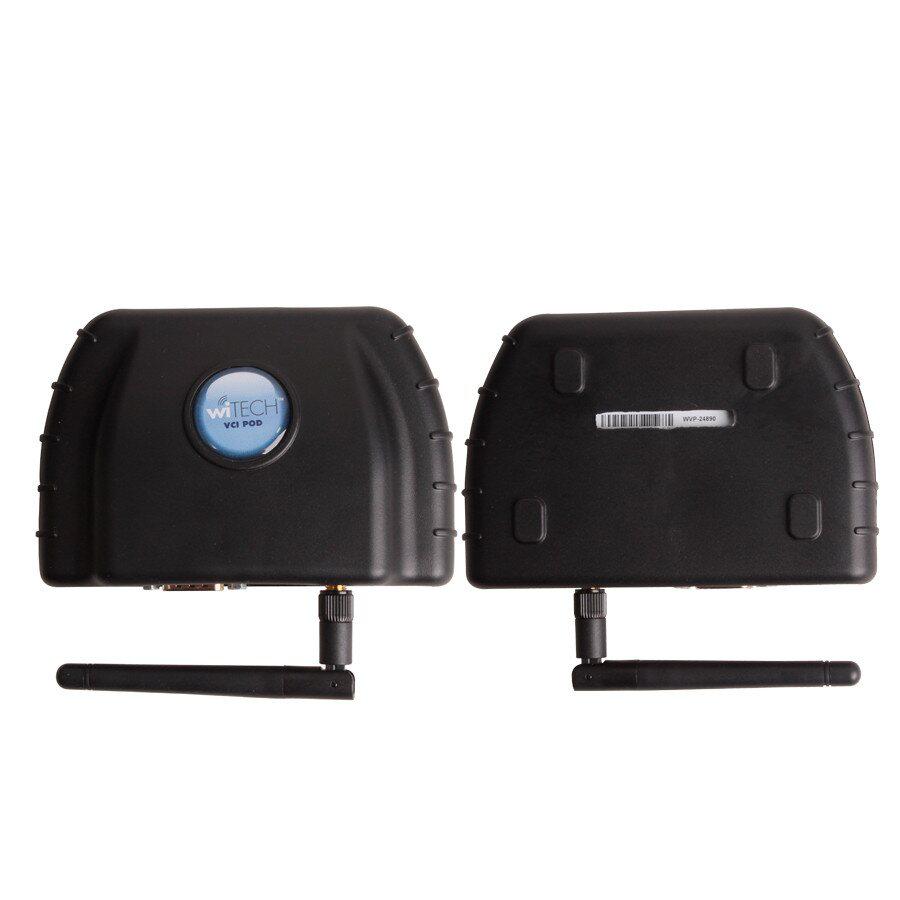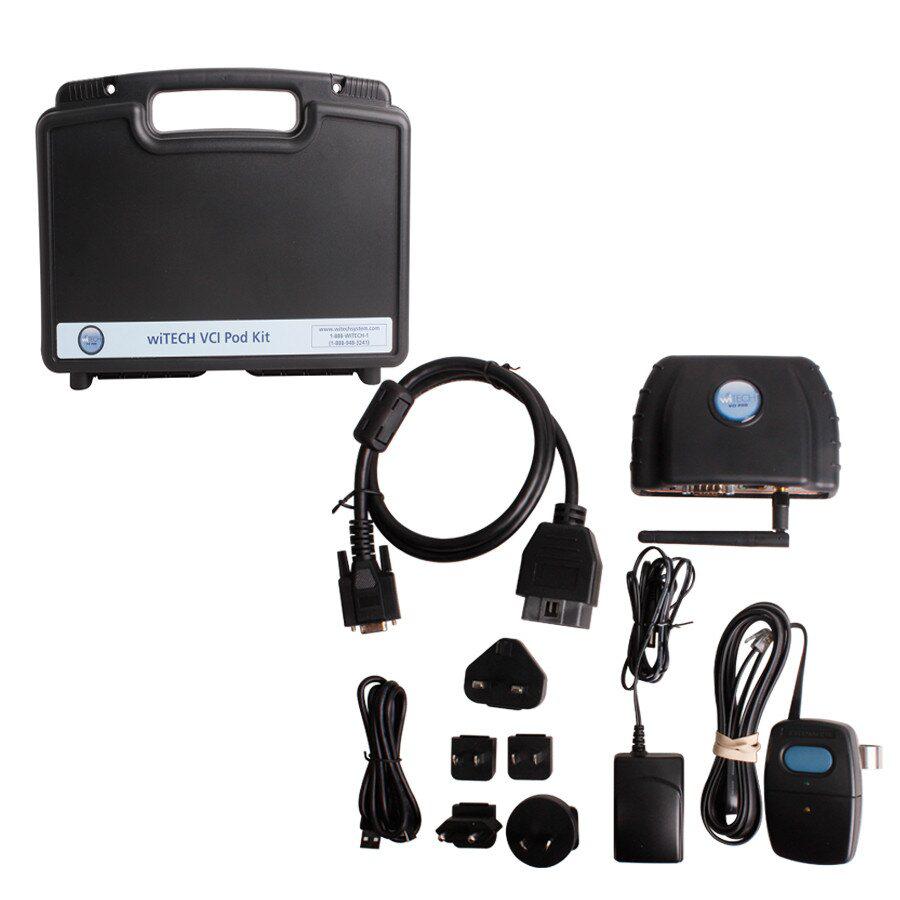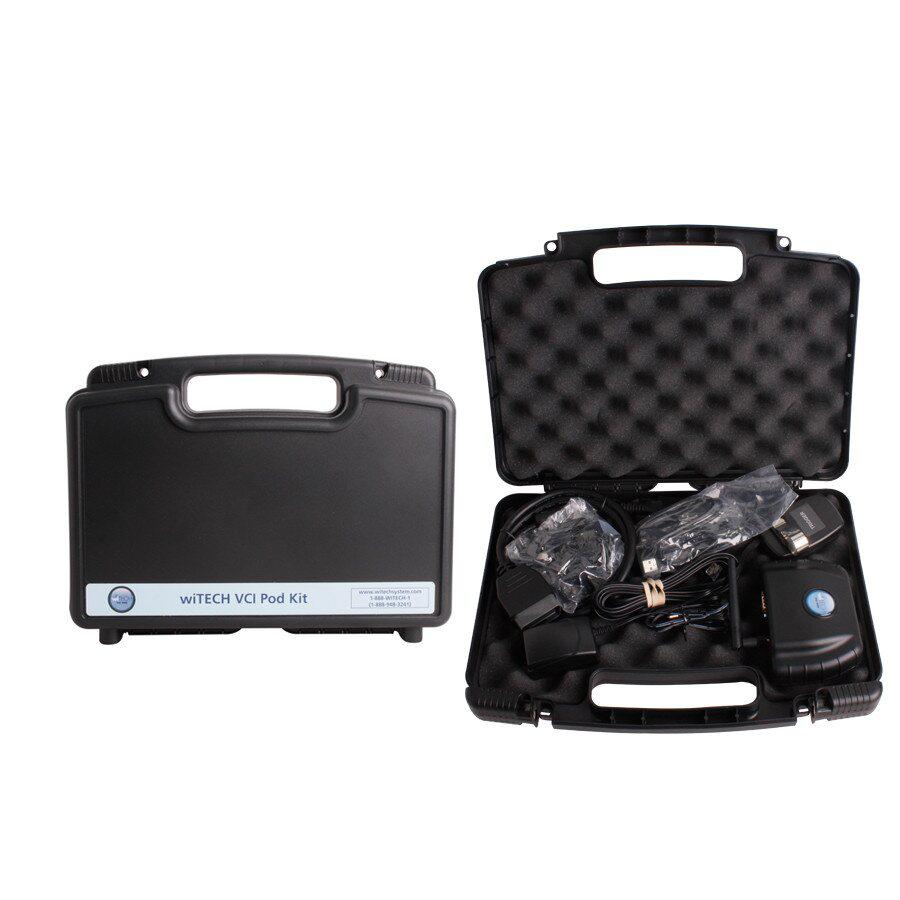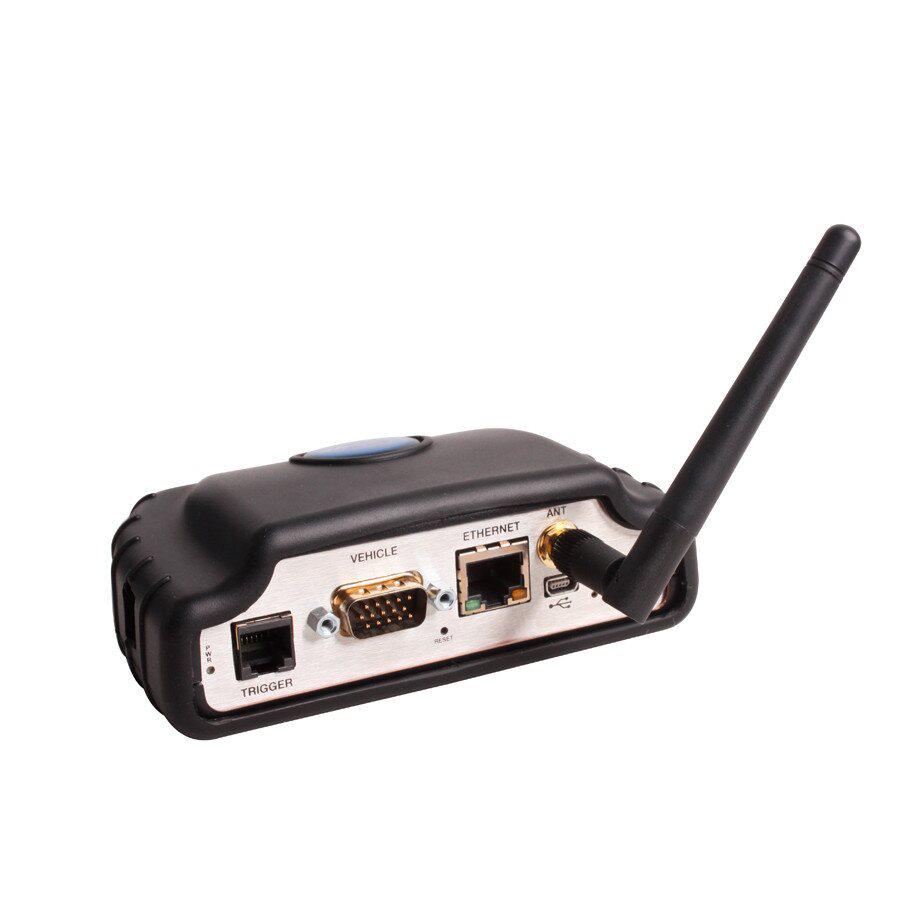 Description
Original WITECH Diagnostic System for Chrysler
Top 4 Reasons To Get Original WITECH for Chrysler:
Software Version: V13.03
Supported Model: Till Year 2013

Multi-Languages

Original, Update Online
Note:
Disconnect with Internet When You Use It
Support System: Windows XP
After you place the order on our website, It may need another 1 week to order from the factory
Software Feature:
Witech Diagnostic Application-This all-new diagnostic application replaces the existing Star-Mobile desktop client application and contains significant enhancment to imporve techinican efficiency.It is more intultive, faster and provides vehicle data and service information at the same time. It connects to both StarMobile devices and the new Witech VCI POD.
Availabe Options:
Internet subscription for software licensing and updates
Internet subscription for flash reprogramming
New/Used Dell laptop
Software setup
VCI POD Kit Content:
VCI POD
Power Transformer
Vehicle Cable
Trigger switch/cable
USB Cable
Corssover Cable
Carrying Case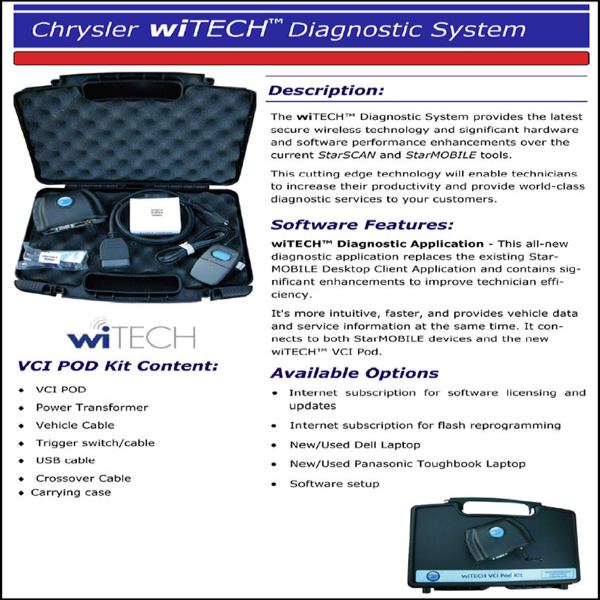 Reviews

54
#1 ytd
Oct 9, 2018

All OK very fast delivery…
#1 Mark Espiritu
Nov 9, 2018

Super fast, tried on my car works perfect. Great seller.
#1 EDMUNDS MALENDERS
Jul 9, 2018

Great product arrived super fast via office for Brasil recommend.
#1 wealter vecchiatto
Feb 9, 2019

As the product description, only think the seller could give a support
#1 Jmesmiths Jmesmiths
Feb 9, 2019

The goods received. visually everything is fine. the disc under the string with a gift software. while the impression from the seller is only positive.
#1 Pierre Theron
Apr 9, 2019

Delivered quickly, the seller is very Quickly answers all questions and tries to help if there is a problem
#1 VRAG NAZARI
Aug 9, 2018

Quality is good. I will test function later.
#1 Karl Loher
Oct 9, 2018

The goods were sent quickly.
#1 anaselingeshaqu billaa
Jul 9, 2018

Everything is fine, it came quickly
#1 Thomas Hillebrand
Feb 9, 2019

Good product Good quality excellent
Previous: Digital Clamp-On Meter 9702