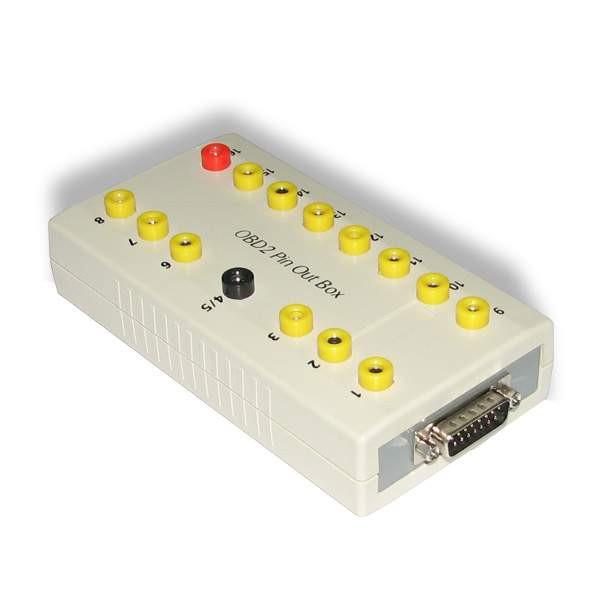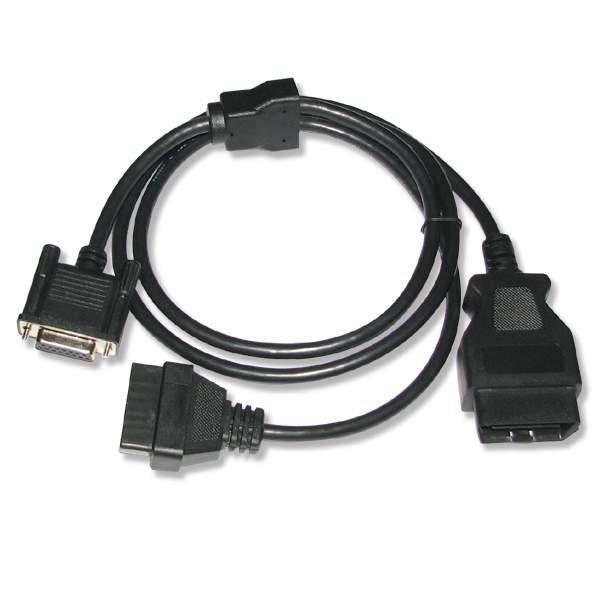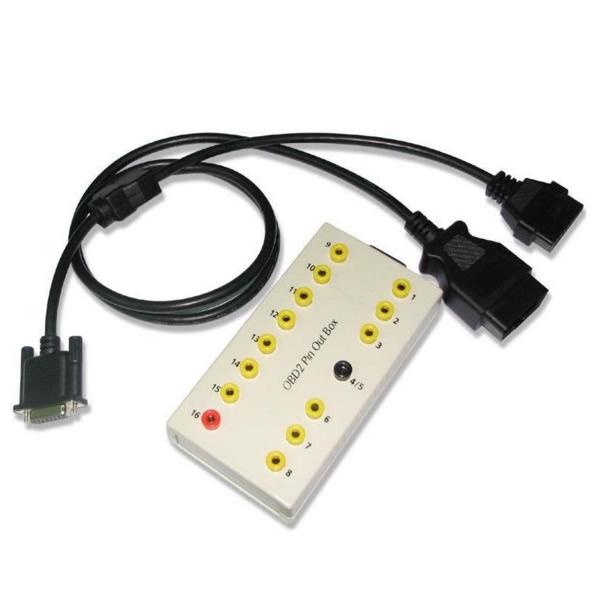 Description
Product Description:

This tool is used to change the pin settings of other diagnostic tools/scanners without the needs to cut the connecting cable for re-wiring.
You can also quickly switch between different terminals of your vehicle's OBD socket when using beta software/hardware. Comes with a quality lead with all 16 pins wired.With a 16 pin female OBD connector, 16 pin male OBD connector and 15 pin D plug to connect to the breakout box.

Features:
All test points covered
Allows monitoring of any
OBD2
diagnostic systems.
Quickly switch data points without soldering.
Ideal for checking vehicle\'s diagnostic status.
Package Includes:
1 x OBD Breakout box.
1 x cable with 16 pin male, 16 pin female and connection to breakout box
Reviews

40
#1 Jimmy Yan
Nov 9, 2018

Ok. Thank you very much.
#1 Robert Lucy
Dec 9, 2018

Great product everything on time.Seller great thanks
#1 Alejandro Manzur
Dec 9, 2018

All as in the description.
#1 José Alberto Jiménez
Nov 9, 2018

A professional approach, I recommend the seller
#1 DIANA HCHOEWA
Mar 9, 2019

Excellent!
#1 Johnny Housley
Oct 9, 2018

Everything is ok. Thank you to the seller.
#1 miro kovashki
Mar 9, 2019

Very good. Arrived before the deadline.
#1 BENIGNO COLLAZO
Oct 9, 2018

Everything's okay.
#1 Hernan Ted Galanza
Jan 9, 2019

Equipment as far as well. I did already two cars. I am happy
#1 rogerio rogerio
May 9, 2018

Everything is fine
Previous: Ediabas OBDII Interface for Ediabas / INPA Software Connects to RS232
Next: Komatsu Cable for XTRUCK 125032 USB Link + Software Diesel Truck Diagnose And VXSCAN V90