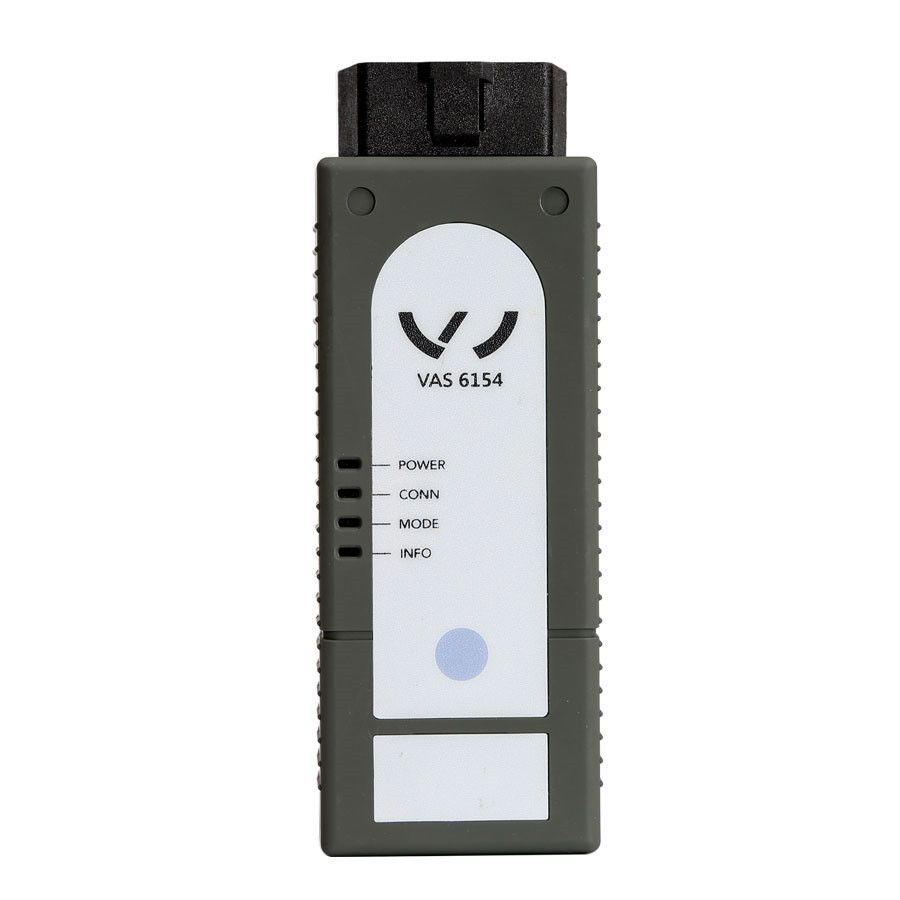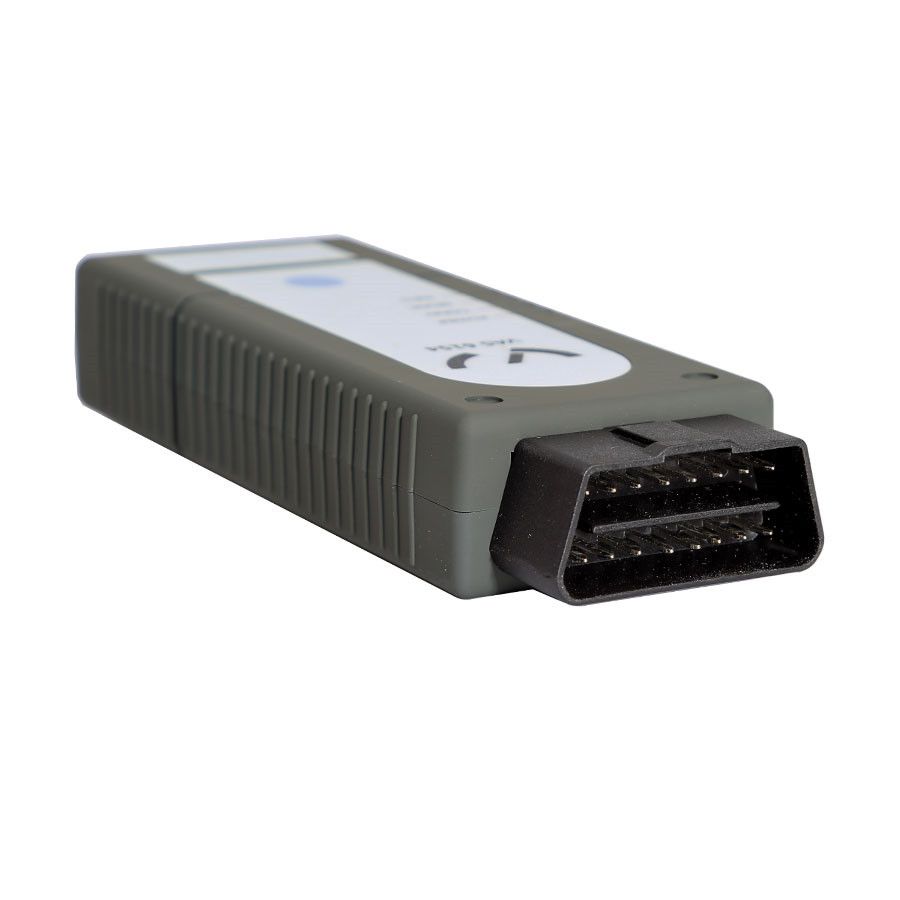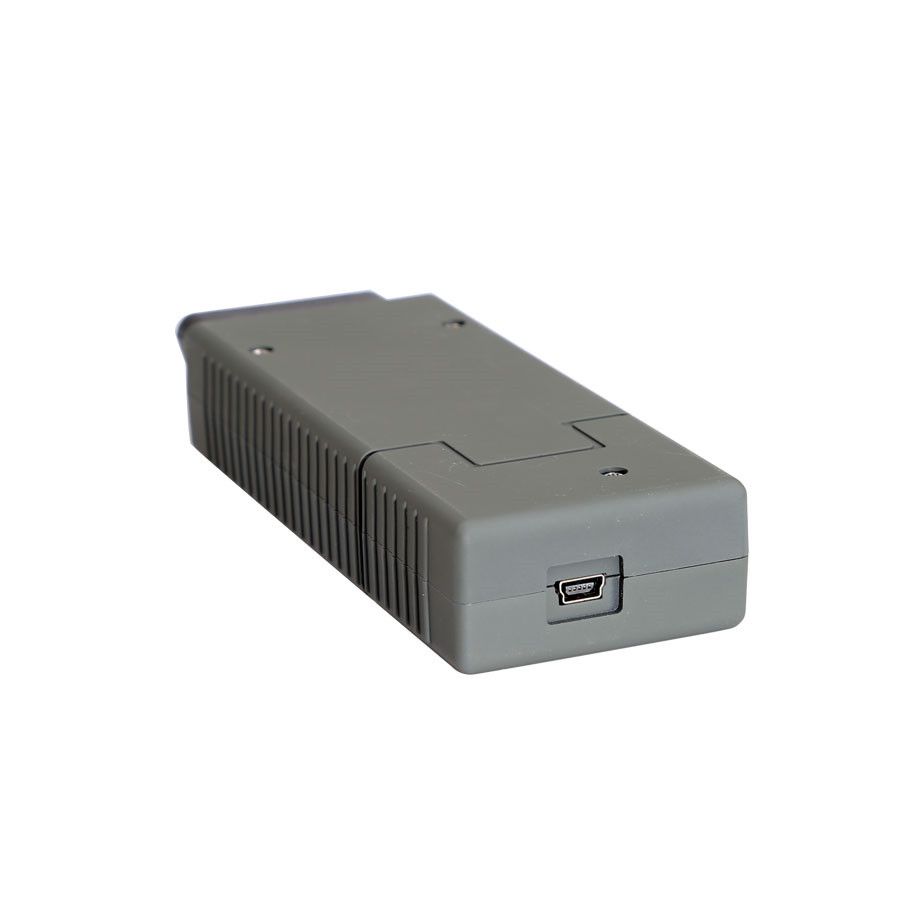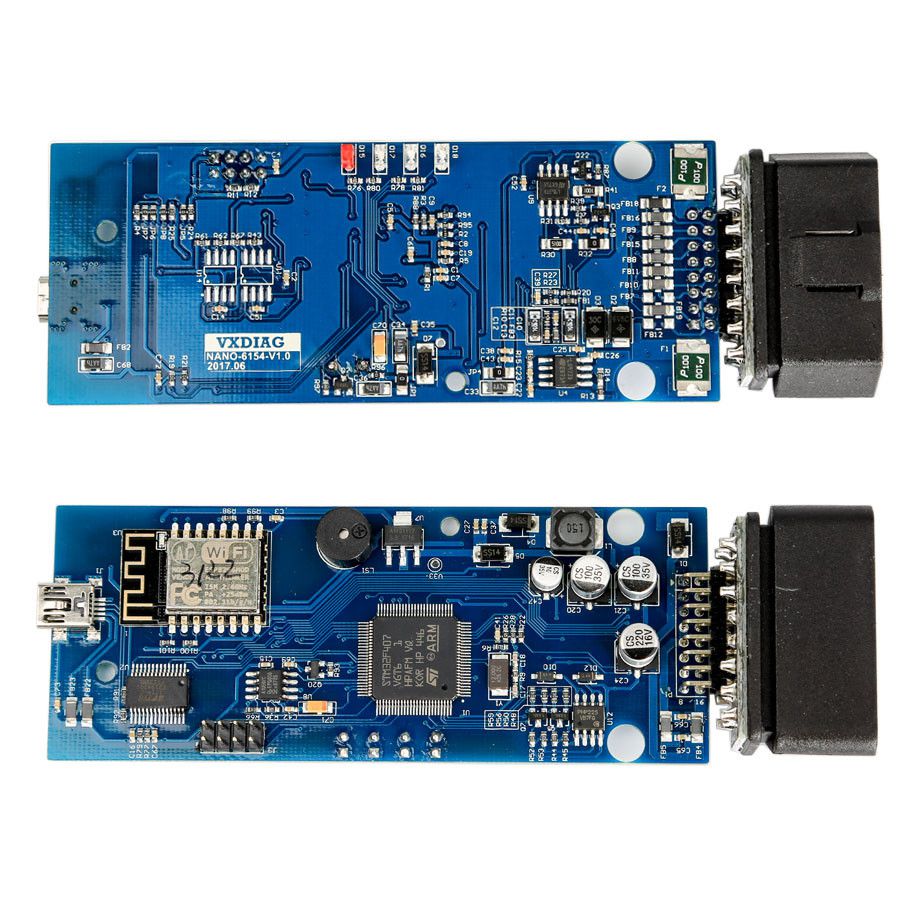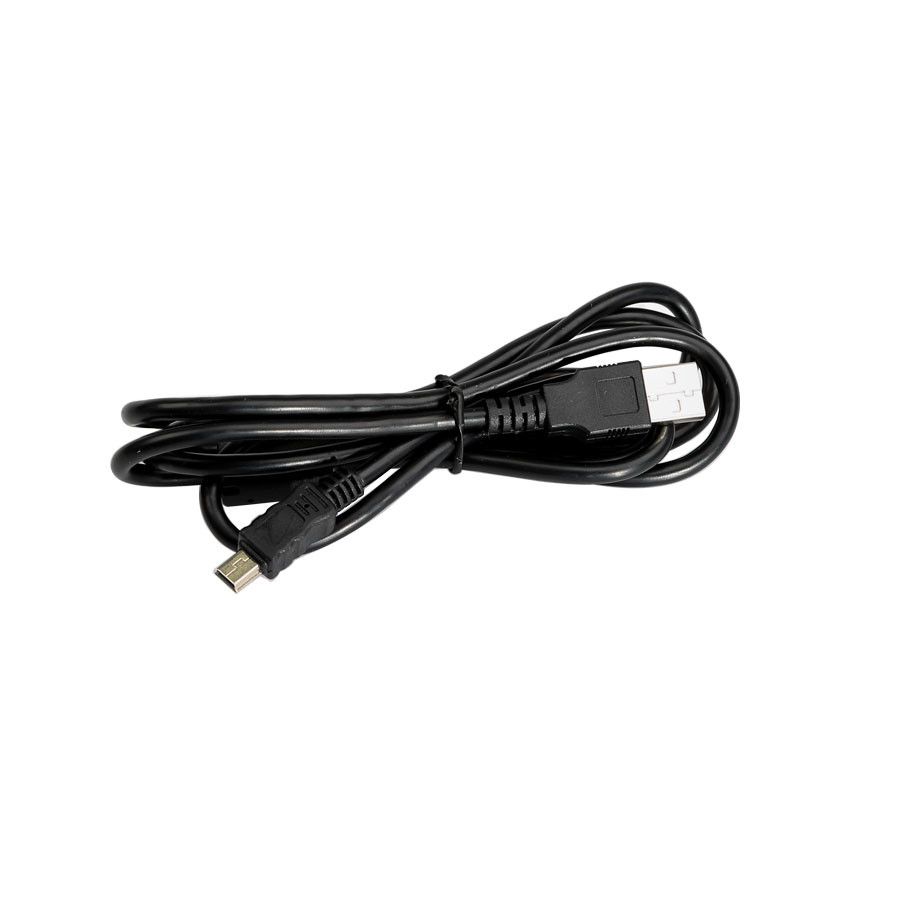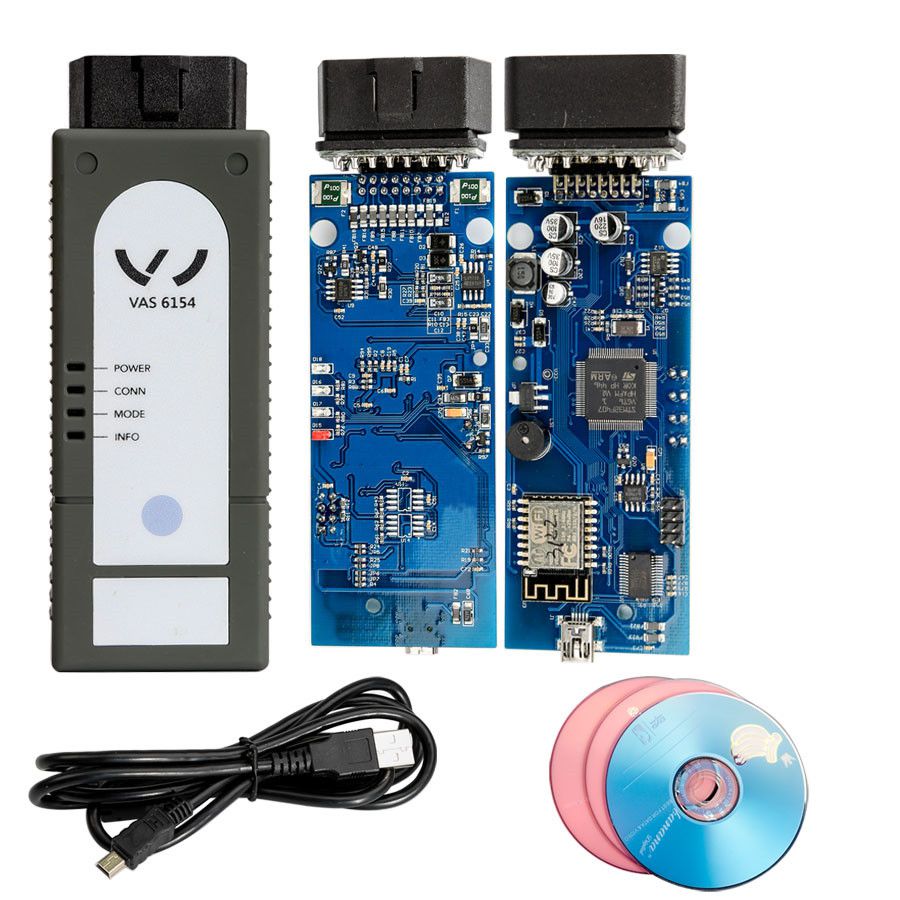 Description
New WIFI VAS6154 V5.26 VAG Diagnostic Tool for VW Audi Skoda Top 8 reasons to get VAS6154:
1.Latest diagnostic & programming interface work on VAG ODIS-S and ODIS-E,can replace the VAS 5054A and VAS 5055.
2.Available for Off-board Diagnostic Information Engineering from V6.2 onward and Off-board Diagnostic Information Service from V3.0.3 onward.
3. Support all
VW
Audi
Skoda
vehicles from 2000 onward including NEW & FUTURE MODLES under production.
4.Support
WIFI
& USB Connection:With wireless communication technology, can achieve wireless communication of the vehicle and diagnostic interface.
The following countries can use both WIFI & USB Connection:
Australia,Bosnia,Herzegovina,Brazil,Canada,Switzerland,Cyprus,Czech,Danmark,Estonia,Finland,Greece,Hongkong,Israel,India,Ireland,Italy,Lativia,Mexico,Netherland,New Zealand,Poland,Russia,Argentina,Korea,Singapore,Slovenia,Turkish,Ukraine,UAE,United States,United Kindom.
Also support USB module transmission, to ensure the reliability of diagnostic interface data transmission.if your country is not on the above authoriazted Country, you just can use USB Connection Module.
5.Support Multi-language:English, Japanese, Portuguese, Romanian, Korean, Dutch, Polish, Turkish, Spanish, French, Italian, Croatian, Danish, German, Swedish, Finnish, Slovenian, Czech, Russian, Greek, Chinese
6.Update by CD: Latest Version is V5.26. Note: Do not support Old V19 Software.
7. If you want to do
Seat
, Bentley and Lamborghini, please buy VAS 5054A with Old V19 Software.
8. One year warranty
Note:
when install the software, please choose 5054A.
VAS6154 V5.2.6 Computer Windows System Requirements:
Windows System Language: American English
Win 7 Professional version
System C:// have to be NTFS format
C:// need to have at least 40GB space for installing VAS 5054A

VAS6154 Infrastructure mode:
In infrastructure mode, several network-capable devices can be connected together (network subscribers).
For a wireless network, a WLAN access point is required. This access point forms the connection to WLAN-ready subscribers.
VAS6154 Point-to-point connection:
With point-to-point connection via a wireless network, VAS 6154 creates a radio network. VAS 6154 thereby adopts the role of a radio access point (Access Point). A direct connection is made between the diagnosis unit and the diagnosis interface VAS 6154.
VAS 6154 is configured using the web-based user interface.
VAS6154 V5.26 Software New Functions:
Estimated remaining times are shown for ECU flash operations.
Diagnostic protocol contains interruptions of GFF sessions, extended measurement values, improved ECU communication view,used diagnostic hardware, connection type of diagnostic hardware, operating system, the hotfix used and submissions of support requests
The measured value display has been improved.
Documents in GFF are displayed in separate windows.
One message box will be shown at the beginning of the test drive mode.
GFF hotfixes can be integrated during diagnostic sessions.
Danger messages have been revised.
Stopping of diagnostic sessions may be interrupted.
Automatic deletion of autosave diagnostic protocols after successful transmission.
Selection of PassThru diagnostic hardware has been improved.
ODIS Service Software update has been stabilized.
VAS6154 Technical Parameters:
Dimensions: approx. 136x48x25mm
Weight: approx. 150g
Power supply: 8-18V via vehicle connector
Output: approx. 5W
Temperature range: Storage -20°C to +85°C, operation -20°C to +40°C
PC interface (wired): USB 2.0 High Speed, 480 Mbit/s or Fast Ethernet, 100Mbit/s (via LAN module)
PC interfaces (wireless): WLAN 802.11 ab/b/g/n 2T2R 300 Mbit/s Client Mode (WPA2 EAP-TLS, WPA2 PSK)
AP mode (WPA2 PSK)

VAS6154 Package Includes:
1pc x Diagnosis interface VAS 6154
1pc x USB cable
1pc x CD (with Newest ODIS software)
Reviews

18
#1 Stephen Pye
Mar 9, 2019

I have received the parcel very fast. Seller is very friendly. I will make new orders again. Every time the seller answered for my question. I recommended this shop for all.
#1 Rosendo Soto
Jul 9, 2018

Received it, but not tried it yet
#1 Eemil Haukkala
Sep 9, 2018

Got, took off dump and stitched the car without problems) Thank you seller :)
#1 steve kahane
Oct 9, 2018

works just as the original
#1 Eduard Vanhanen
Mar 9, 2019

Absolute best seller on Aliexpress! Good communication, good service. I have done many orders here last few month. But this was awesome. Delivering 2 (two!) working days.
#1 Uday Patel
Mar 9, 2019

Received it, but not tried it yet
#1 sabine schneider
Jun 9, 2018

Got, installed, proga found it, from the internet is untied, tomorrow i will check again, while i like everything this New WIFI VAS6154 ODIS V5.1.3 VAG Diagnostic Tool for VW Audi Skoda is good quality, working very well
#1 Larry Borders
Sep 9, 2018

The order came for 3 days, everything would be so!!!! I'll check, i'll add a review.
#1 Nikolay Yemtsev
Oct 9, 2018

Fast delivery, the machine was stitched without problems, everything is ok, you can take!!!
#1 allan evans
Sep 9, 2018

Product as advertised. Delivery superápida. Recommend to everyone.
Previous: FOXWELL BT780 12V Battery Tester 0-1000A Car AGM GEL EBP Batteries Analyzer Built-in Printer 12V-24V Starting Charging System
Next: Foxwell NT520 Pro Multi-System Scanner Add Mercedes Benz Firmware Update Version of NT510 Free Update Online