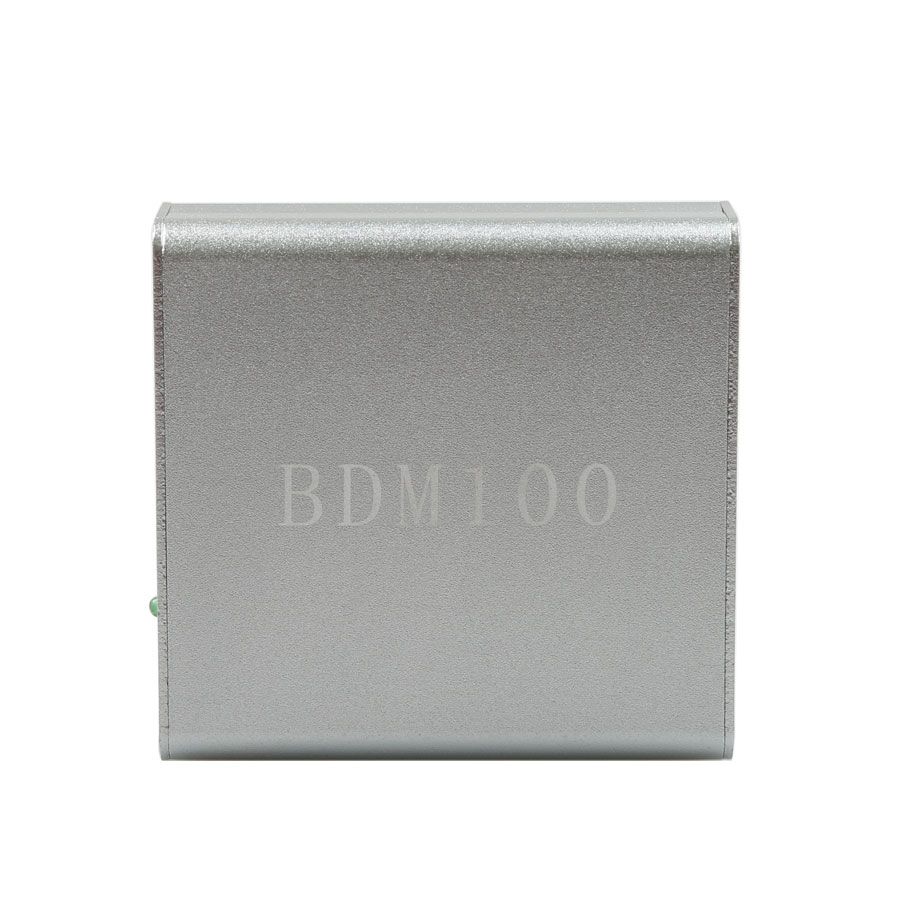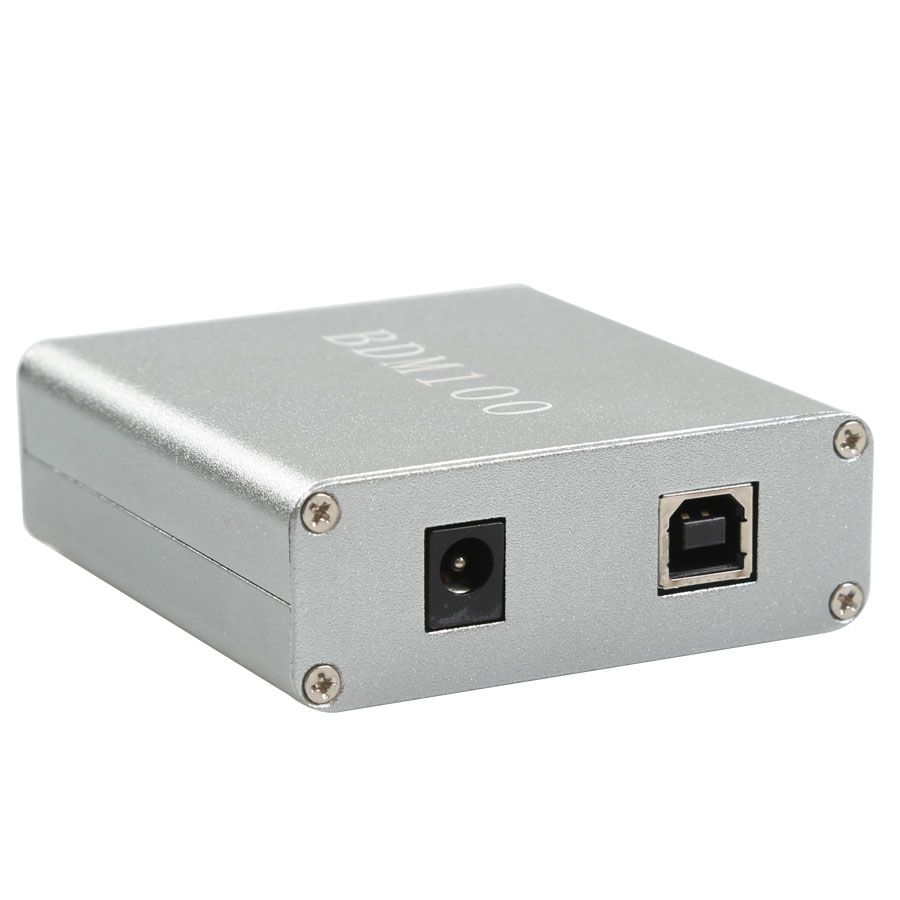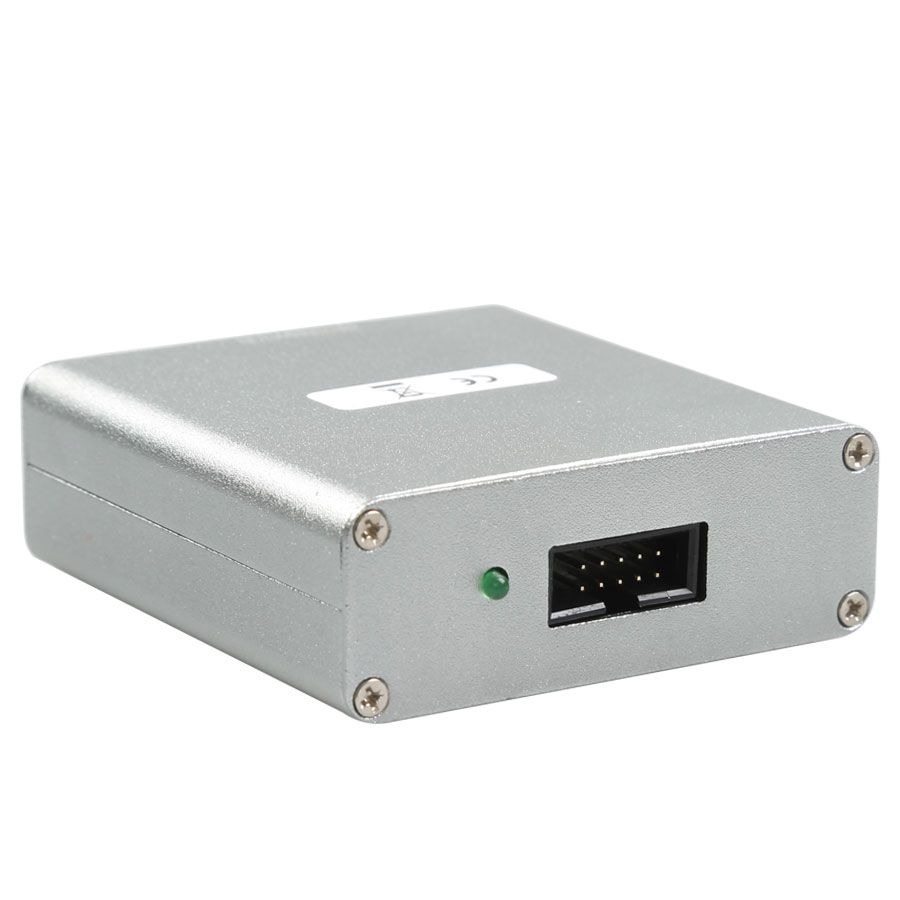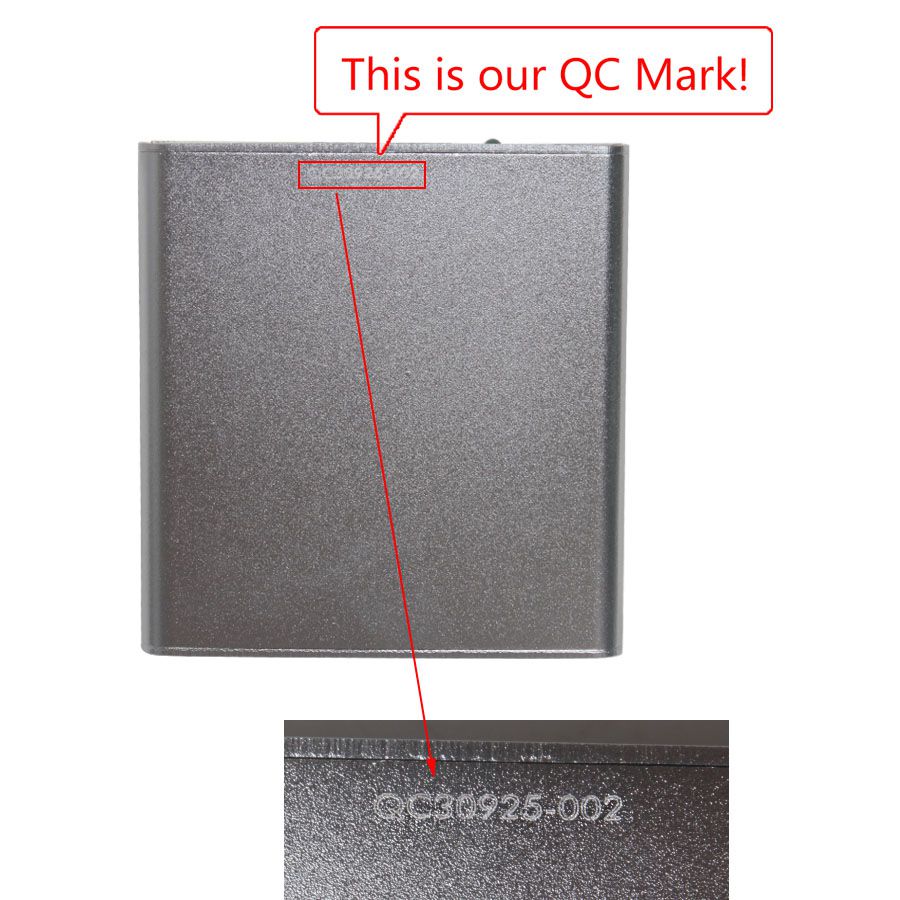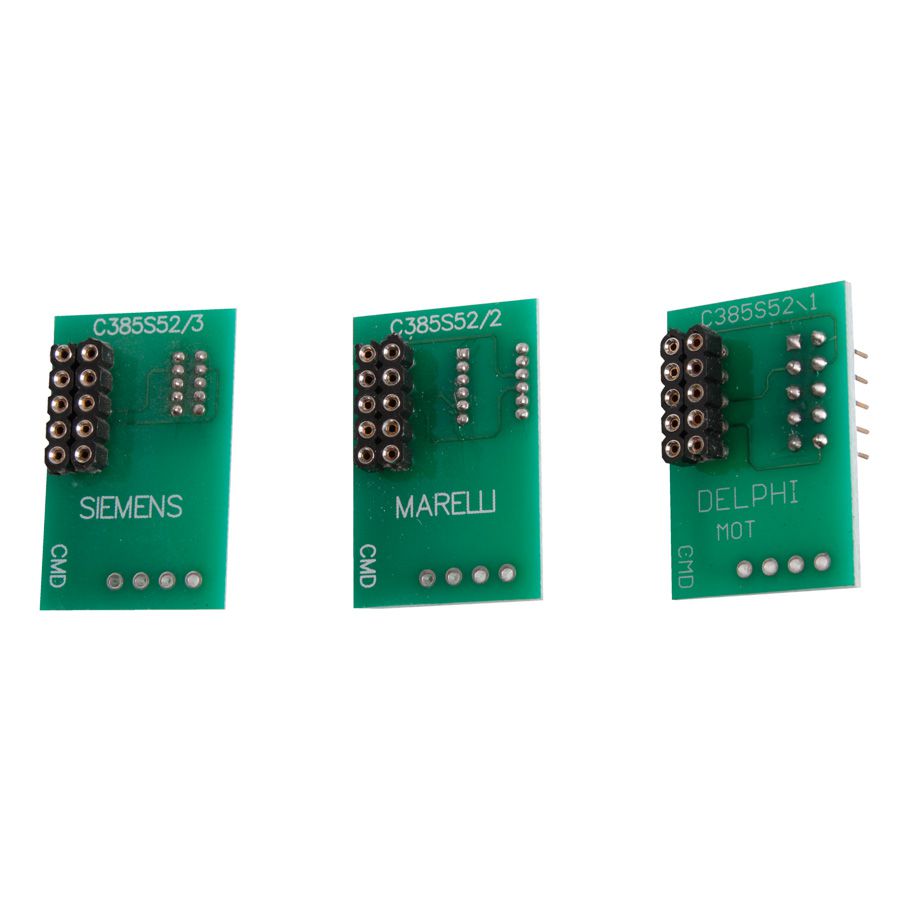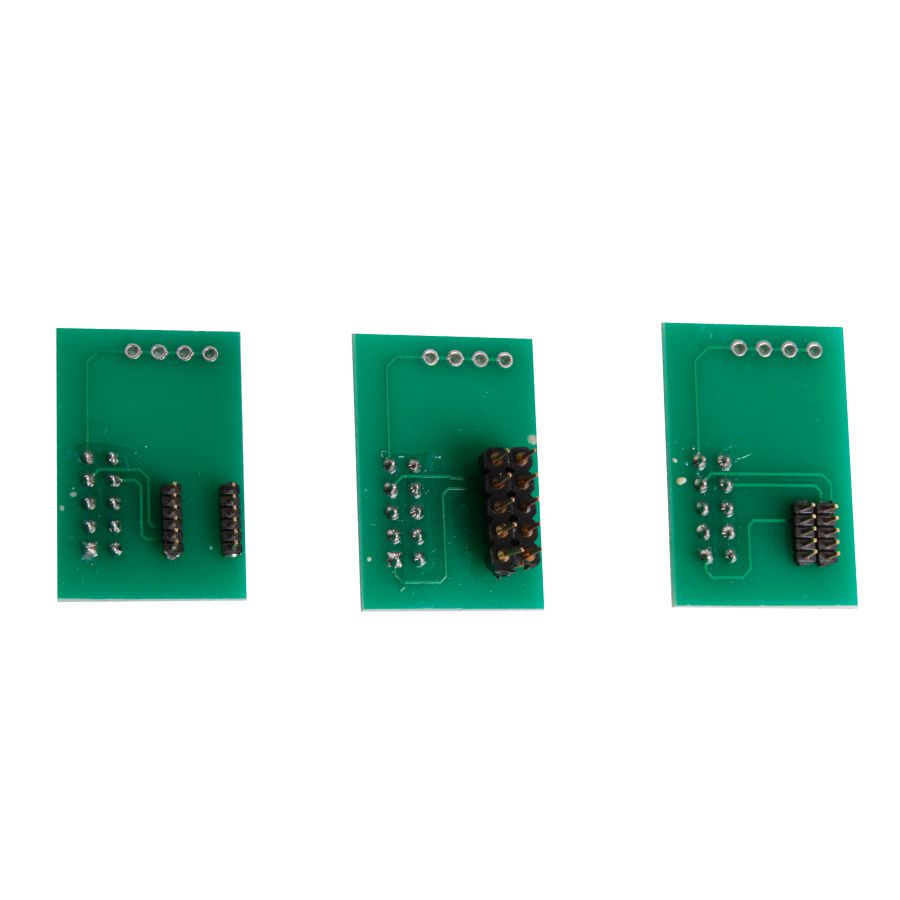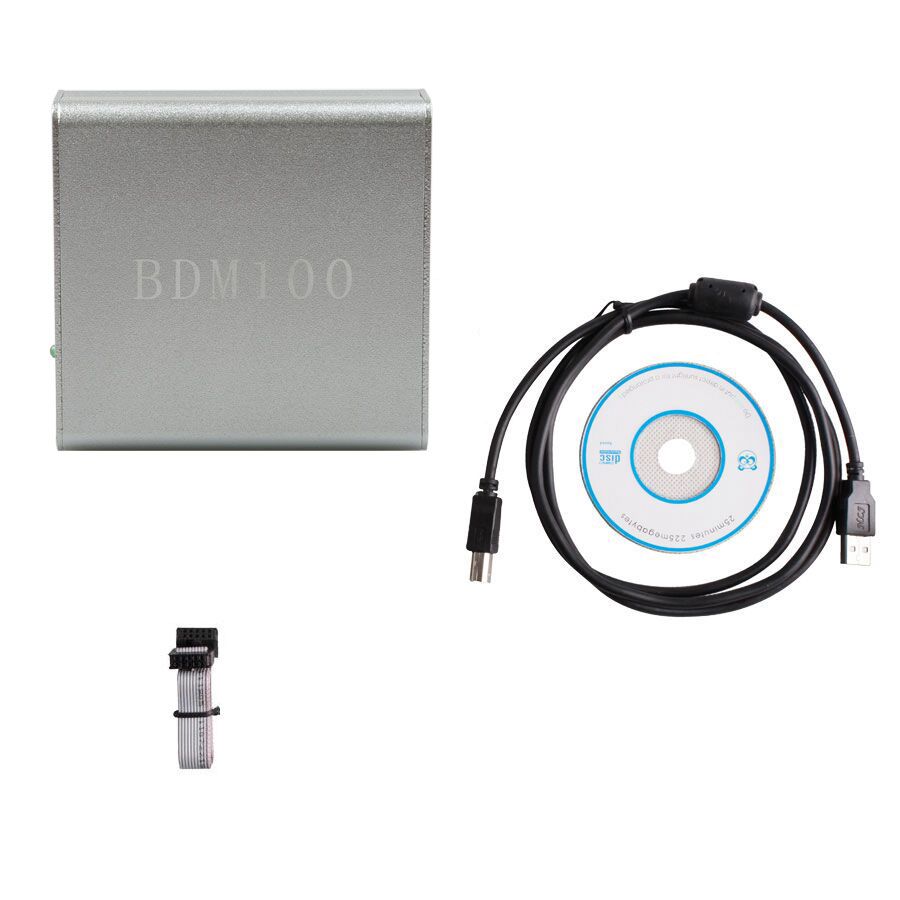 Description

Newest Version V1255 BDM100 Universal PROGRAMMER

Version: V1255

Description:

BDM100 is a universal reader/programmer (it does not require our RACE software necessarily) that allows the user to read and program files in the ECU supplied with MOTOROLA MPC5xx processor (essential).

BDM 100 requires the ECU to be open, "on the bench", as the reading/programming operations are realized by linking a flat cable to specific area the ECU (the tool, on the other side, is linked to the USB port of a computer).

BDM 100 allows also to create perfect copies of the whole software of an ECU (after having read the original ECU software).

The Software Allows To Read and Program the WHOLE ECU Content Of:

29BL802 SSOP eprom file (or ROM memory with maps if eprom physically not present)
MOTOROLA MPC5xx Processor file
Serial Eprom content.

Please note that even in the case of the ECU blocking, due to the wrong checksum recalculation, the ECU can always be reprogrammed and then retrieved (if the original software has been previously stored).
Package List:
1pc x BDM 100 Interface.
1pc x ECU Connecting Cable with 3 Adapters
1pc x USB Connecting Cable
Reviews

13
#1 JONATHAN EATON
Dec 9, 2018

Very good arrived early as agreed.
#1 Shewblallemia Shewblallemia
Sep 9, 2018

Great product very attentive wonderful store will negotiate more times with this team am very satisfied.
#1 Rosario Najarro Guerra
May 9, 2018

Everything is fine, it came quickly
#1 Alaric Tucker
Apr 9, 2019

All on time .. I recommend the seller 5 of 5
#1 abetlybewelty abetlybewelty
Feb 9, 2019

Thanks to the producer everything came on time all the whole works quality assembly meets the requirements of the description
#1 rachid brik chaouch
Jun 9, 2018

Great product arrived super fast via office for Brasil recommend.
#1 nora battah
Sep 9, 2018

Thank you very much just as I want this New BDM100 Auto ECU Programmer is good quality, working very well
#1 ibrahim shabaan
May 9, 2018

Good quality, fast shipment.
#1 Impereerels Impereerels
Nov 9, 2018

A professional approach, I recommend the seller
#1 ho shin
Jun 9, 2018

Wrote to the seller, you can send today. The seller confirmed that there is in stock, will be able to send. The parcel was sent on the same day, thank you very much, fast delivery, the goods will match the description. Ordered from russia.
Previous: TNMSOP44 Socket Adapter for TNM5000 USB Universal Programmer
Next: Original Wellon VP598 Universal Programmer Auto ECU Chip Tunning VP-598 Programmer (Upgrade Version of VP390)