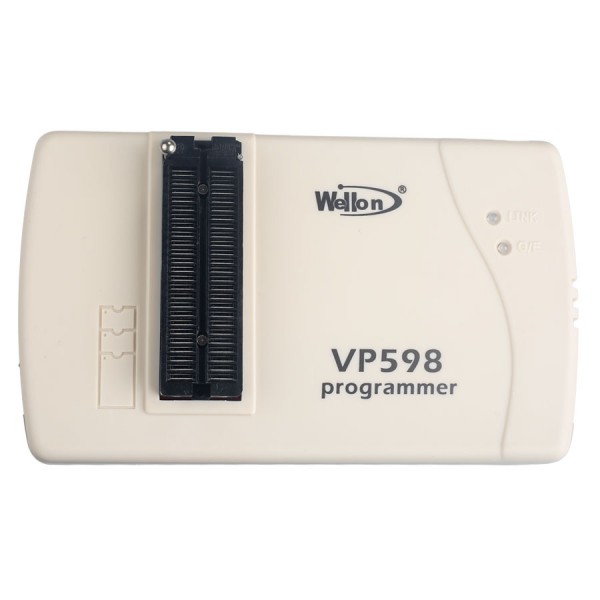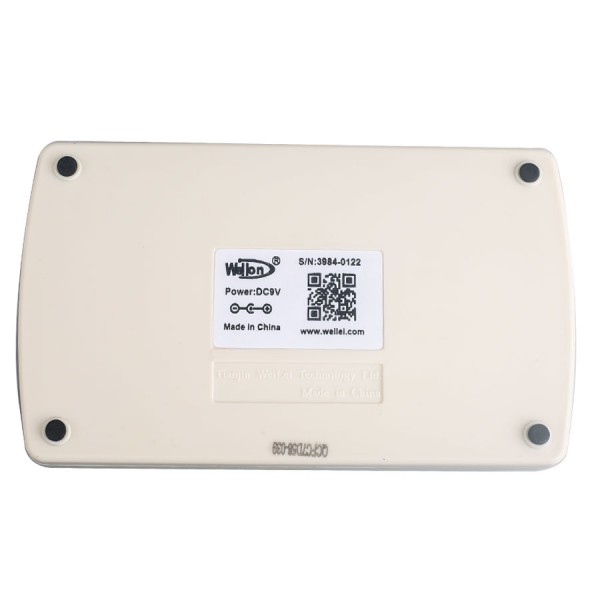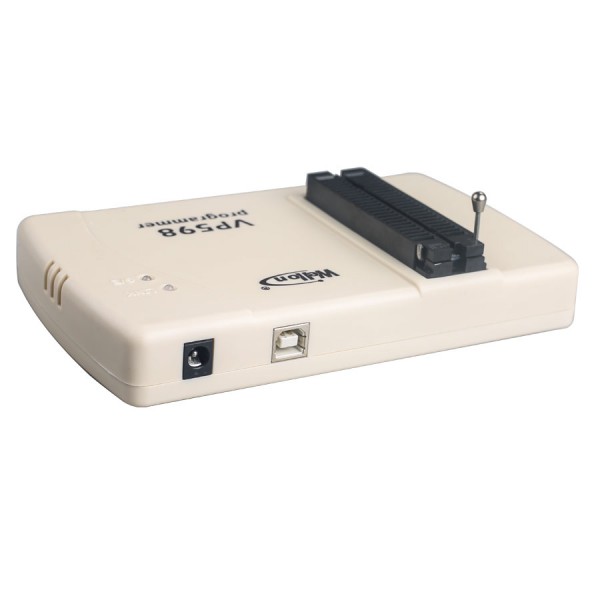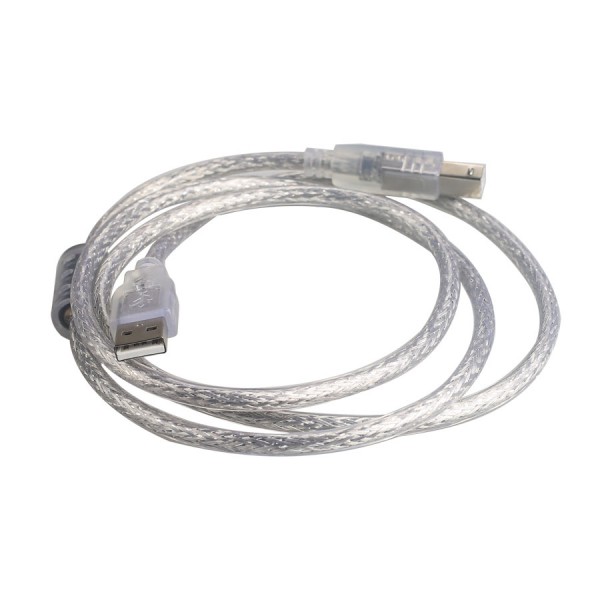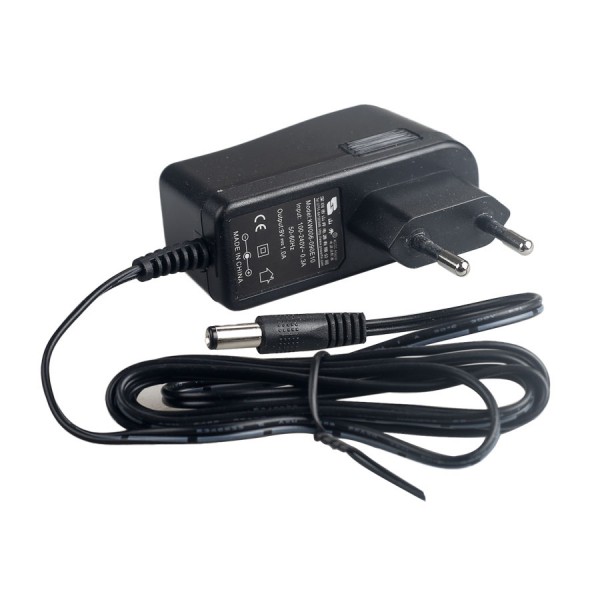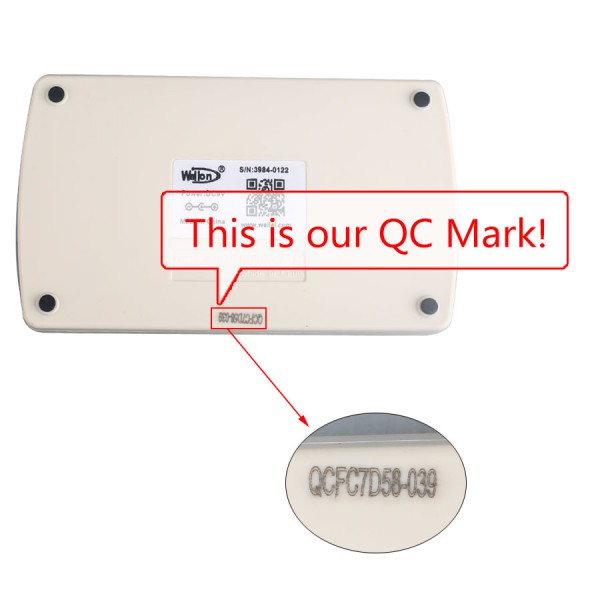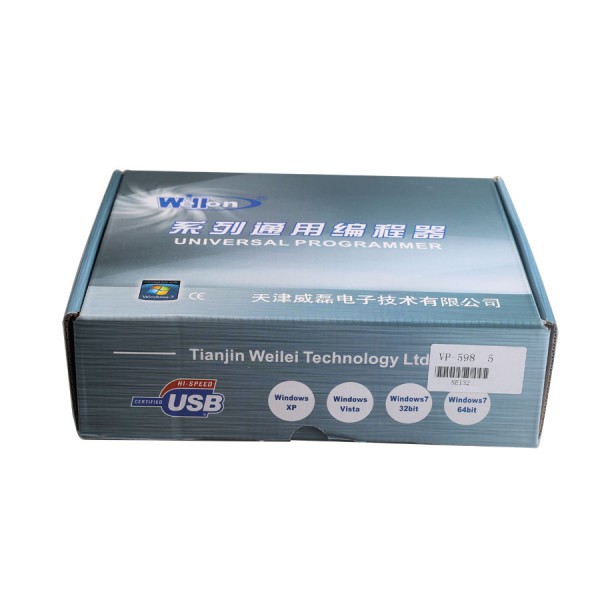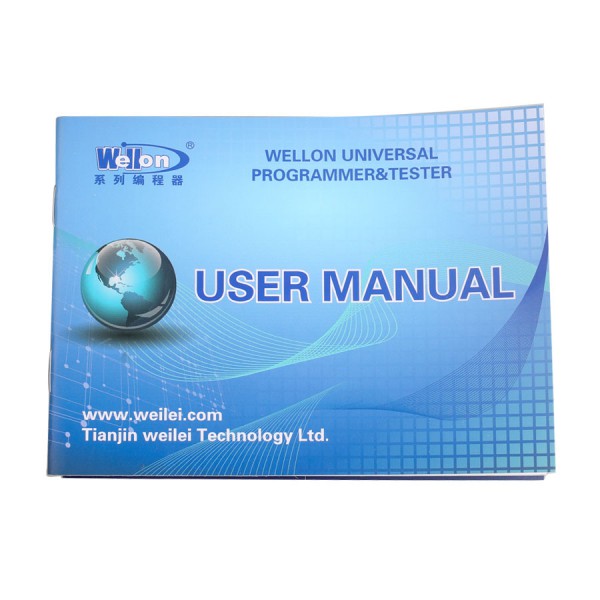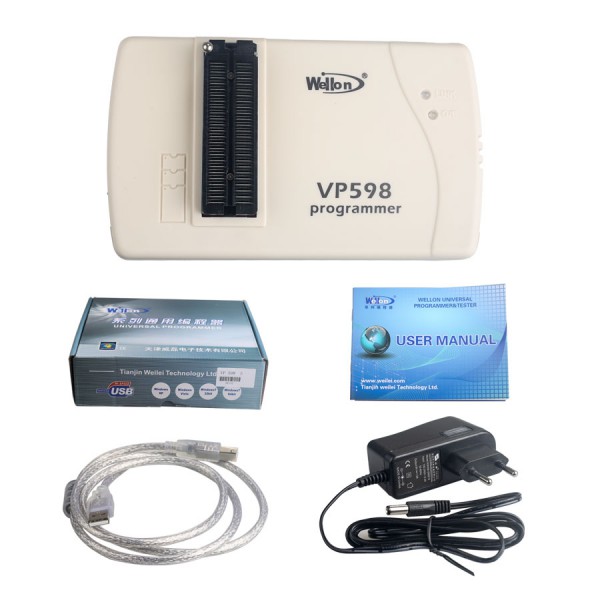 Description
Original Wellon VP598 Universal Programmer (upgrade version of VP390/VP-390)

Wellon VP598 Features:
Dimension:168×98×23mm,weight:265g.
Electrical spec. of the AC adapter: AC input 100V to 240V, 50/60Hz, DC output 9V/0.6A
48 Pin ZIF socket with Popular pin-drivers.
Interface with LAPTOP, PC or compatibles through USB port
Accepts standard file formats: JEDEC, INTEL (Extended) HEX, HOLTEK, EMC(.CDS), INTEL HEX16, Motorola S record
Manages 16 and 32-bit word split (Set Programming)
Features Test Vector capability and multiarray fuse map editor
Test TTL/CMOS logic ICs and Dynamic/Static Random Access Memory devices
Optimum programming for each individual device
Automaticly Identifies the manufacturer and type of E(E)PROMs, Auto identifies TTL/CMOS logic IC
Device insertion and poor-pin-contact check
Support 1.5v Low voltage devices
Not need exterior adapter for mostly devices.
Universal DIP, PLCC, QFP, TSOP, PSOP, SOIC, SSOP, SDIP adapters
Auto-run mode starts programming automatically upon detection of chip insertion
Supports WindowsXP/Vista/ Windows 7 (32bit and 64bit)/ Windows 8 (32bit and 64bit)
Supports ten languages,such as Chinese(Simplified),Chinese(Traditional),English,Korean,Poland,Italian,Portuguese,Dutch, Turkish and Hungary.
Device Support:
PROM: N/CMOS E(E)PROM, SeriesE(E)PROM, and FLASH Memory
PLD: CPLD, EPLD, GAL,PEEL,PALCE and more
Microcontroller: Atmel, Intel, Microchip, Signetics, Zilog, etc.
IC Test:
TTL (74 series), CMOS (40/45 series) Logic IC
DRAM SRAM memory device
Device Updates:
WEILEI updates software and device algorithm regularly. You can get the latest software free of charge through internet
Ordering Information:
Programmer,cable, manual, software included
15 day moneyback guaranty, one year warranty
Warranty & Technical Support:
Programmer is warranted to be free of manufacturing or workmanship defects for one year from the date of purchase.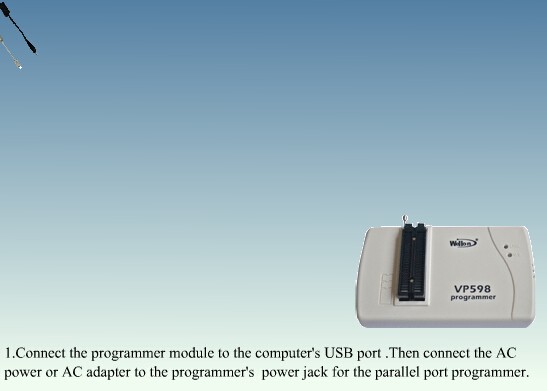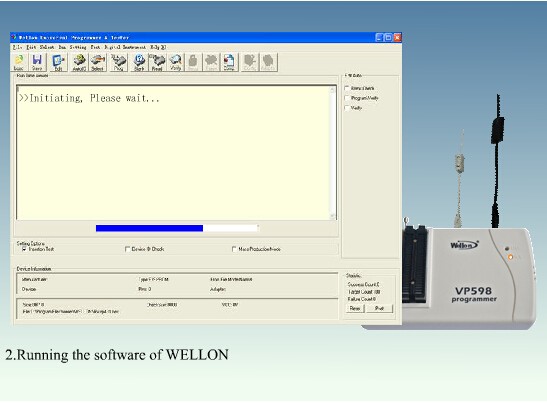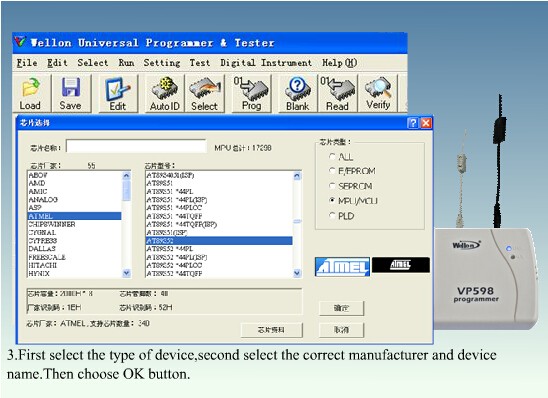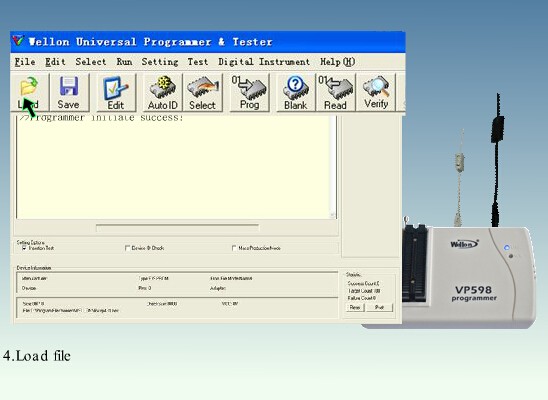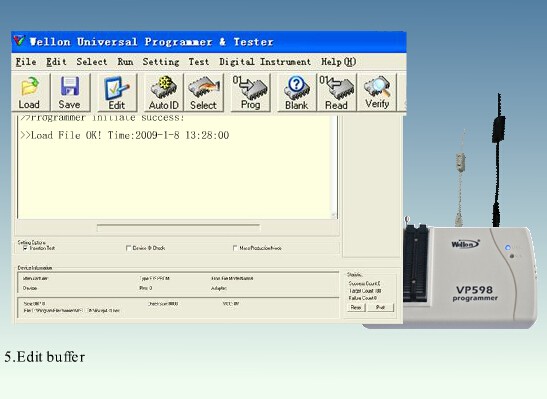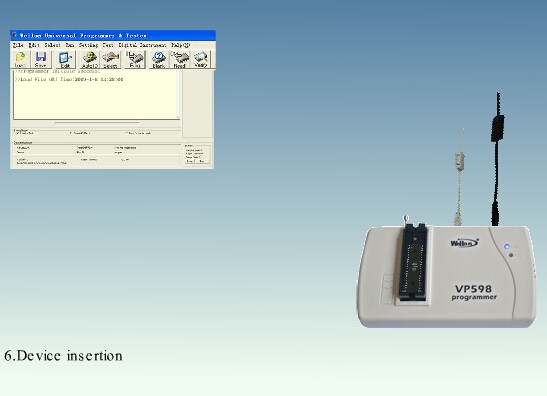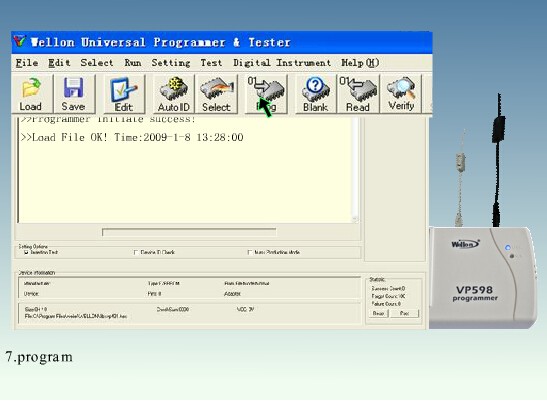 Package Including:
1pc x Wellon Programmer VP-598
1pc x USB cable
1pc x VP-598 Manual
1pc x power adapter
Reviews

16
#1 mitch monson
Apr 9, 2019

very good salesman always available and very helpful. I will buy again at the seller.
#1 kakhaber gongadze
Sep 9, 2018

The delivery was fast, all came days in 10.
#1 Dieter Spies
Sep 9, 2018

Arrived super fast delivery. The best they have representative here in Brazil P make delivery. Good seller. Recommend.
#1 bruno dumoulin
Mar 9, 2019

Thanks working perfect!!!!!
#1 Armando Teodosio
Apr 9, 2019

All OK!
#1 alejandro vazquez
Aug 9, 2018

Great company!!!!
#1 empakyemott empakyemott
Mar 9, 2019

All OK very fast delivery… this Original Wellon VP598 Universal Programmer (Upgrade Version of VP390) is good quality, working very well
#1 Thomas Bradley
Dec 9, 2018

Product arrived before the date mentioned, are. Now only test
#1 Jose Alvarez
Oct 9, 2018

Everything is super, very fast. from moscow to peter 2 days. p The parent put a tester for the brake as a gift. Many thanks to the seller, that's what quality and speed means.
#1 Federico Tarroni
Aug 9, 2018

Everything's okay.
Previous: Newest Version V1255 BDM100 Universal Programmer ECU Chip Tuning Tool ecu reader programmer
Next: Newest XPROG-M V5.5.5 X-PROG M BOX V5.55 ECU Programmer