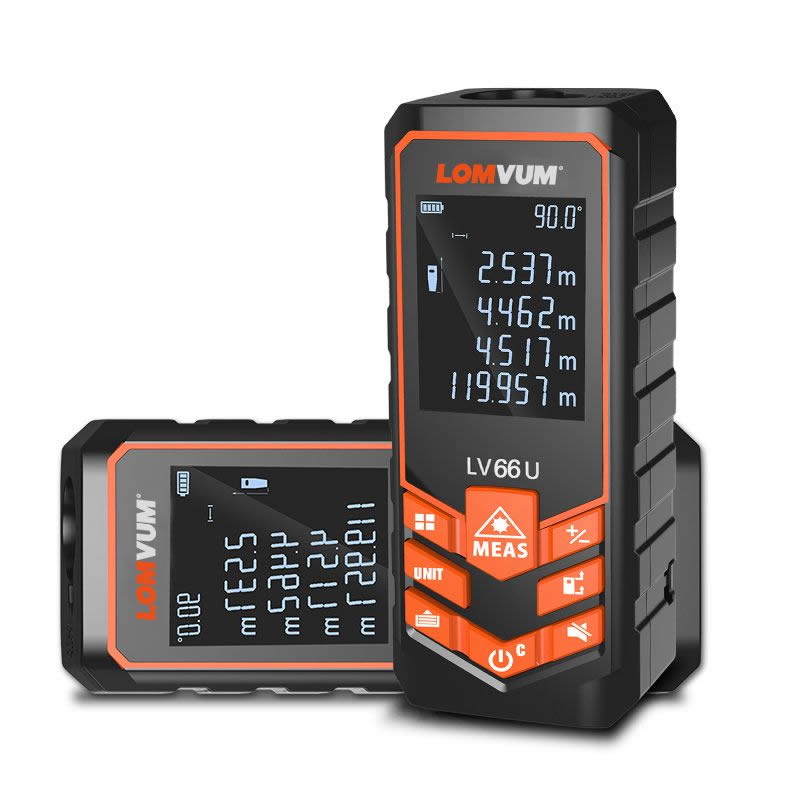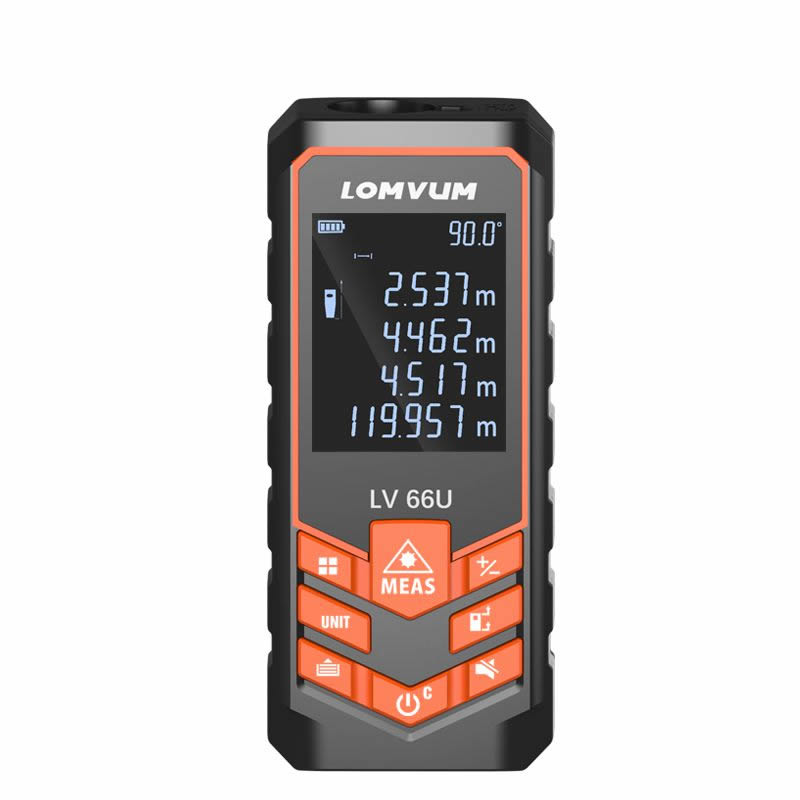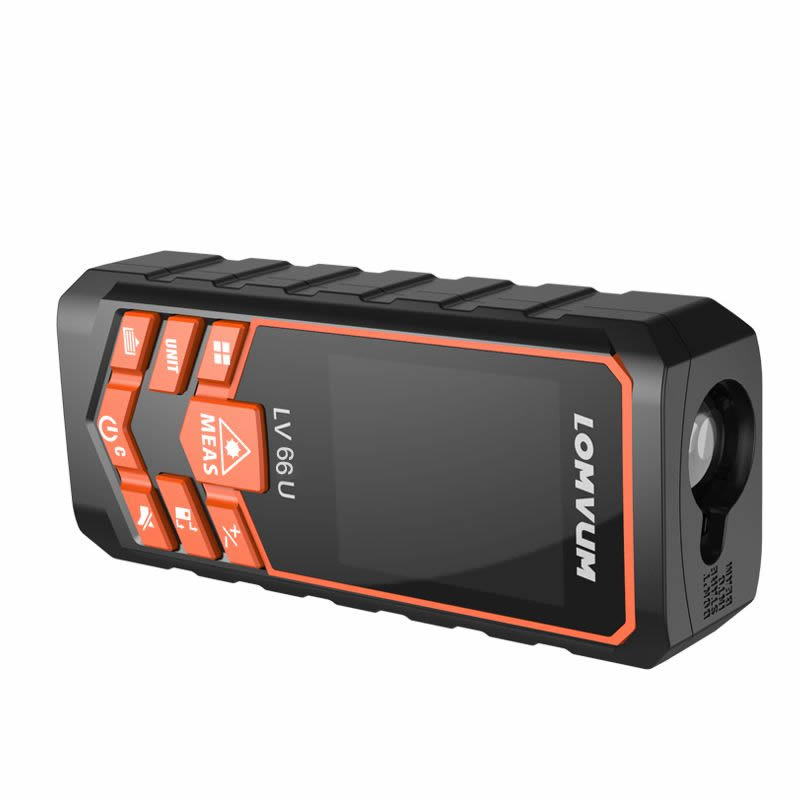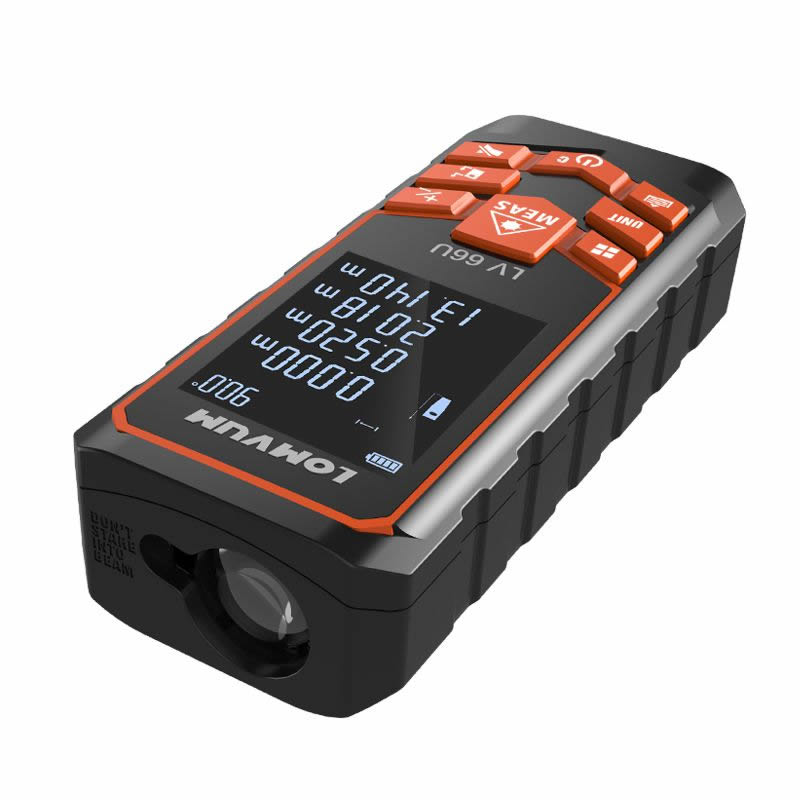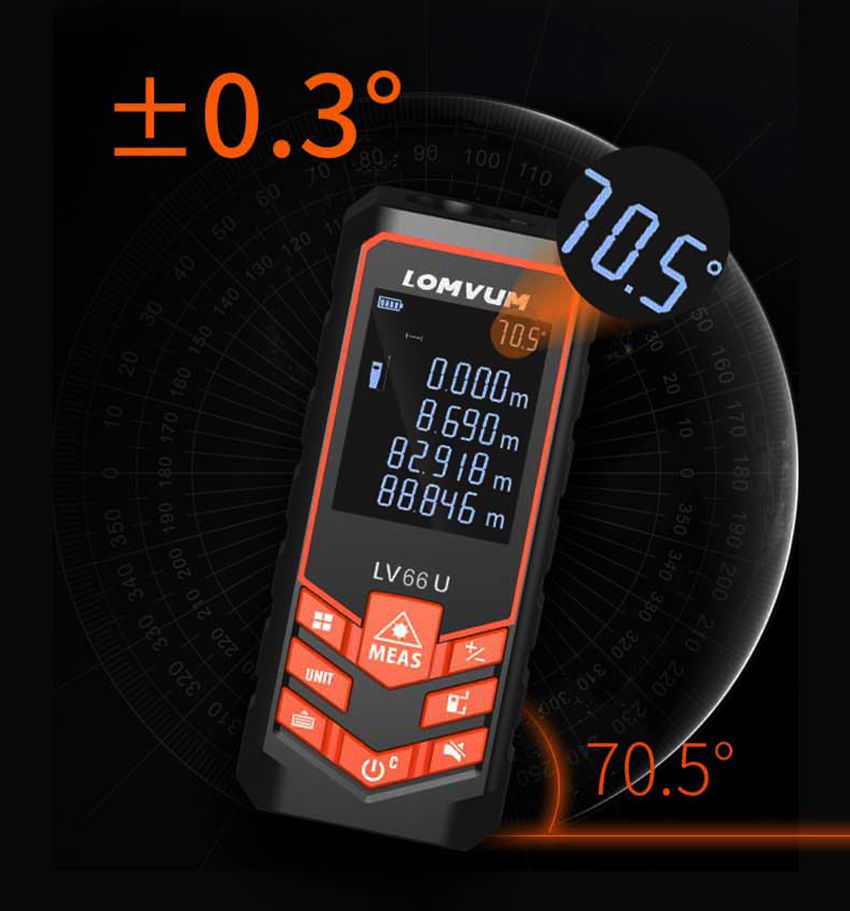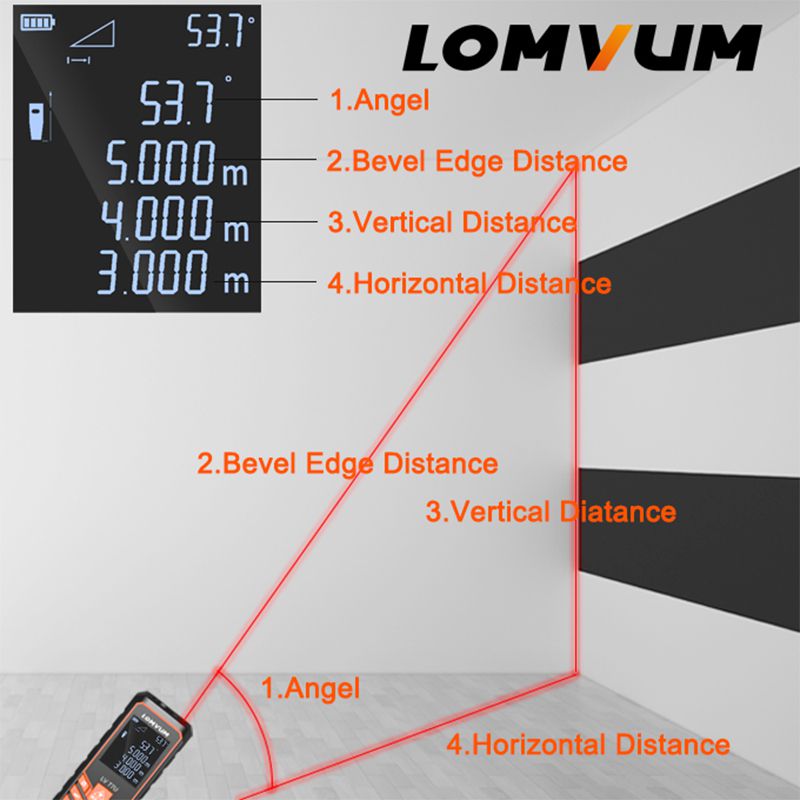 Description
LOMVUM LV66U Laser Distance Meter Tilt Function Available
This model is the update mode of LVA. What's new for this model? We adopting a bigger hight definition back-light screen of 2.0 inch. This model has a electronic level function. You can have a real-time angel measurement all the time. This model is IP 65 waterproof grade. It is waterproof, dust-proof and shock-proof. You can use at your work site safely. Range from 40m-120m Available.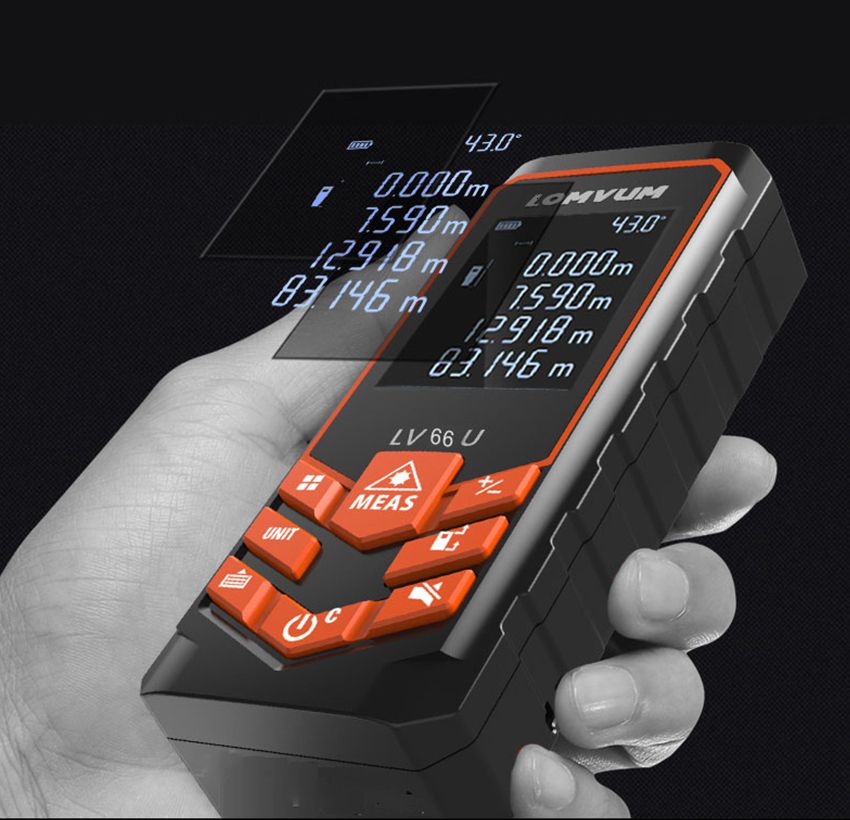 In the market, most of them are using 1.6 inch screen (34mm*34mm), it is too small.Therefore, we apdoted a new 2.0-inch Hight Definition Back-light big Screen on LV66U, size: 42*34mm, it can help you read more clearly the measurement data on LOMVUM laser distance meter.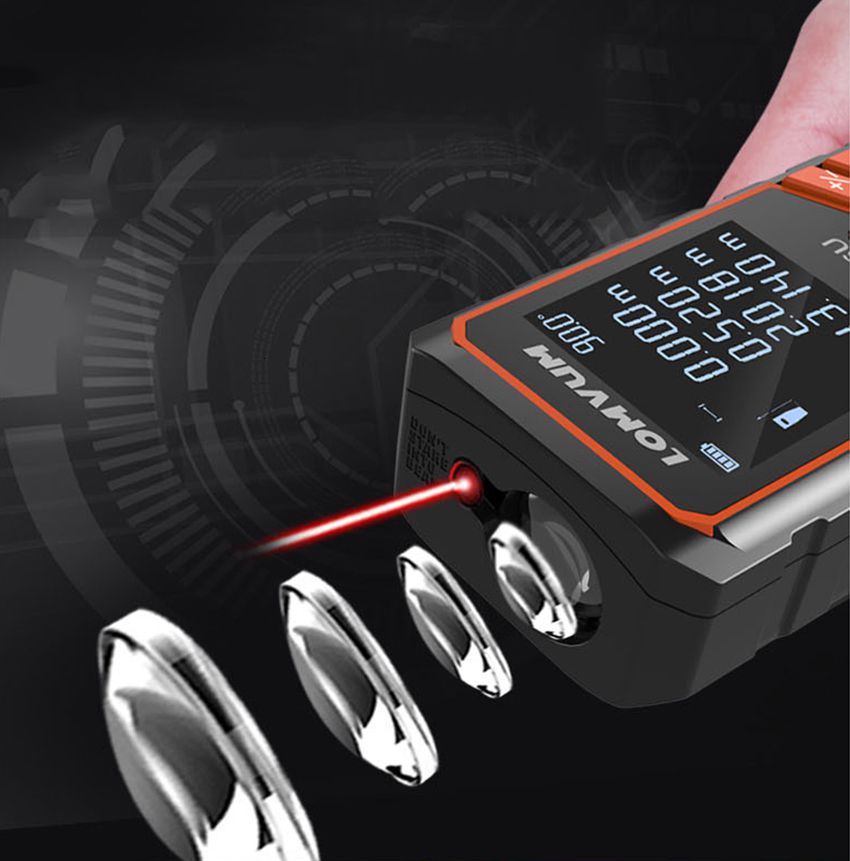 We all know that the working theory of laser distance meter is using the laser signal, only when the laser distance meter receive its reflective signal, can the device measure the distance. In model LV66U, We appy a bigger optical lens, thus it can receive the laser signal better!
Package Including:
1*White Reflective Plate,
1*Portable Bag,
1*Hand Strap.

We will send the white reflective plate(the white plate in above picture) as a Free gift for you (about USD4.00). What's a Reflective plate?Reflective plate has a good reflecting effect. When do you need to use a receive plate?
1.You can use reflective plate when the measuring condition with strong sunlight or when target reflection is weak.
2. You can use reflective plate on rough uneven walls and astigmatism surface (glass lens stainless steel) which reflected signal is not good or interfere with the strengthening of local signal reflection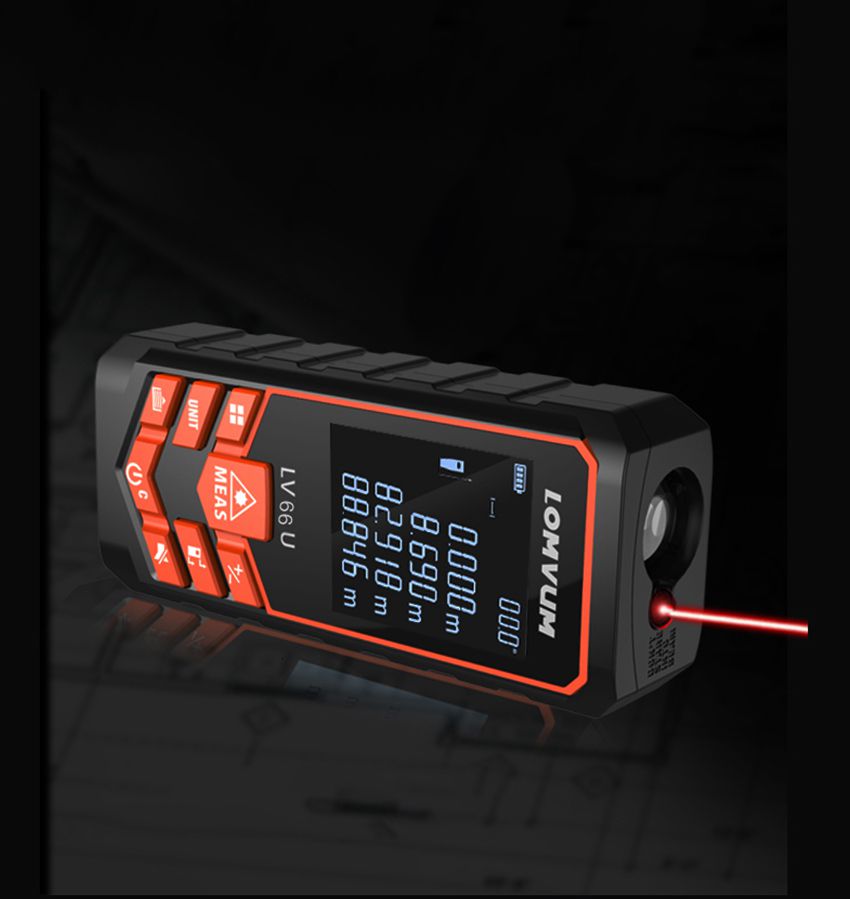 Product Features:
1. +-2 mm Accurancy: LOMVUM laser rangefinder is accurate to 2mm, give you a more accurate measurement.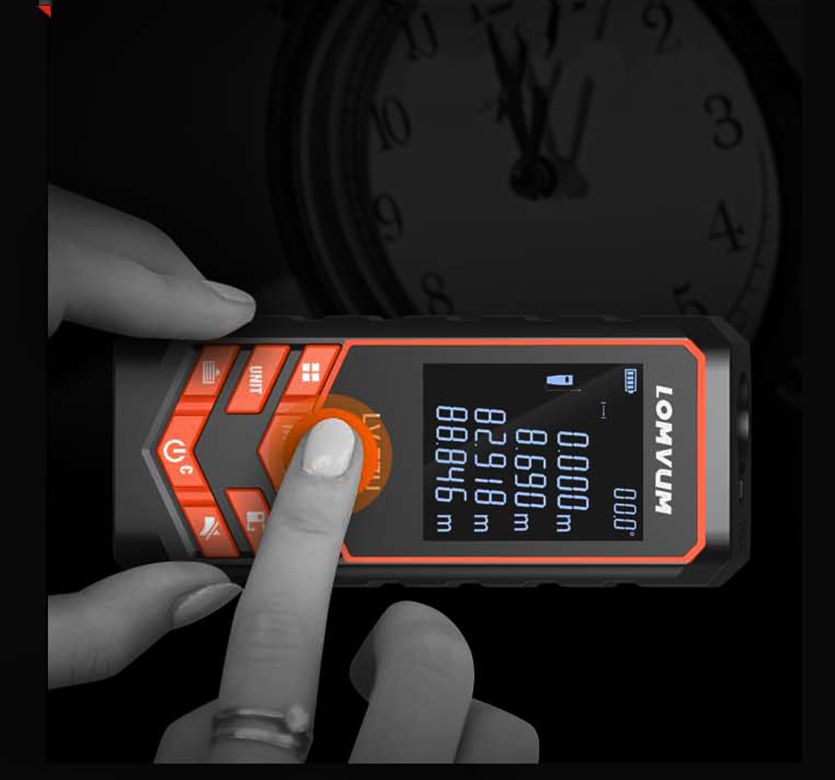 2. Quick measurement: onlt need 0.5 second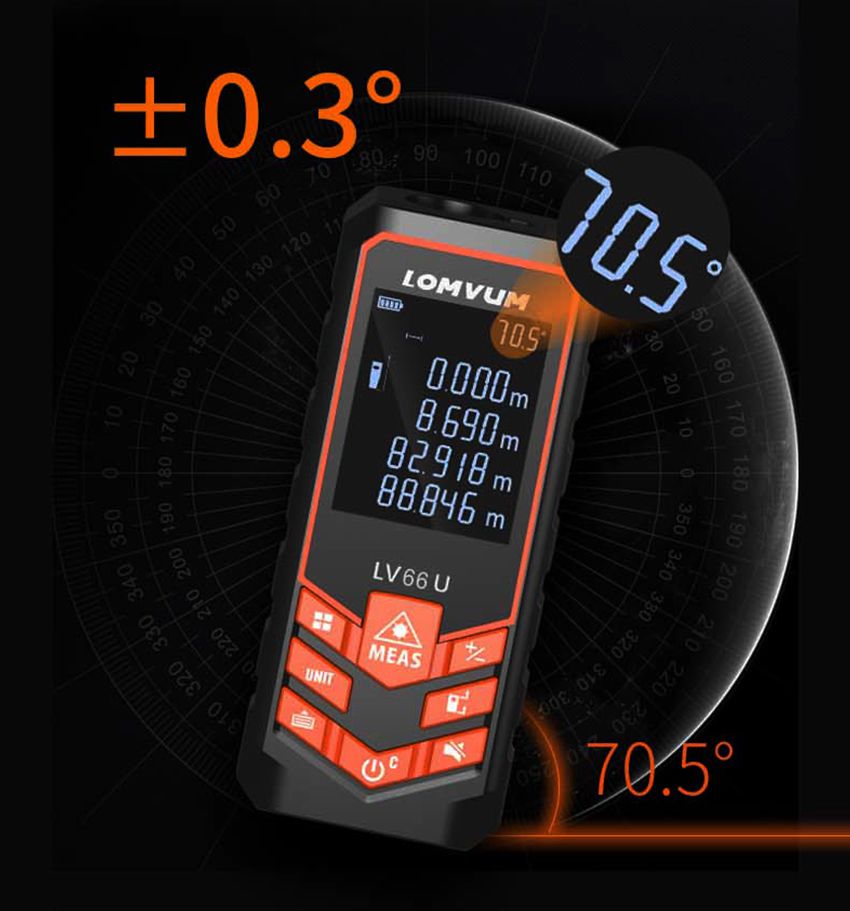 3. Electronic level: accurancy angle 0.3 degree. Real-time angle measurement.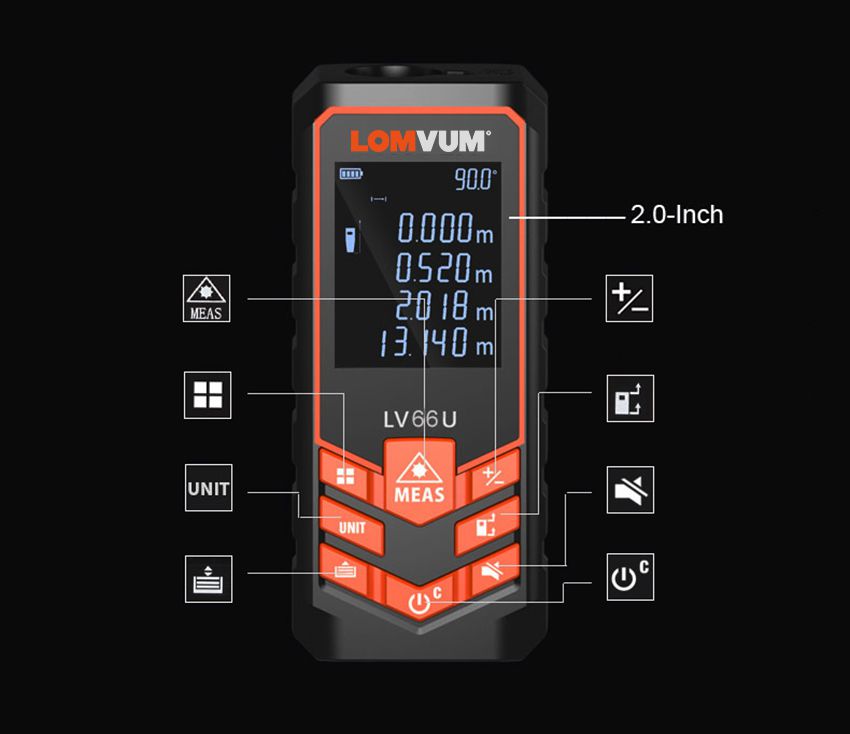 Product Function:
Lehgth Measurement/ Height measurement
Area measurement/ Volume measurment
Pythagorean measurement/ Second pythagorean measurement
Automatic horizontal measurement/ Sutomatic vertical measurement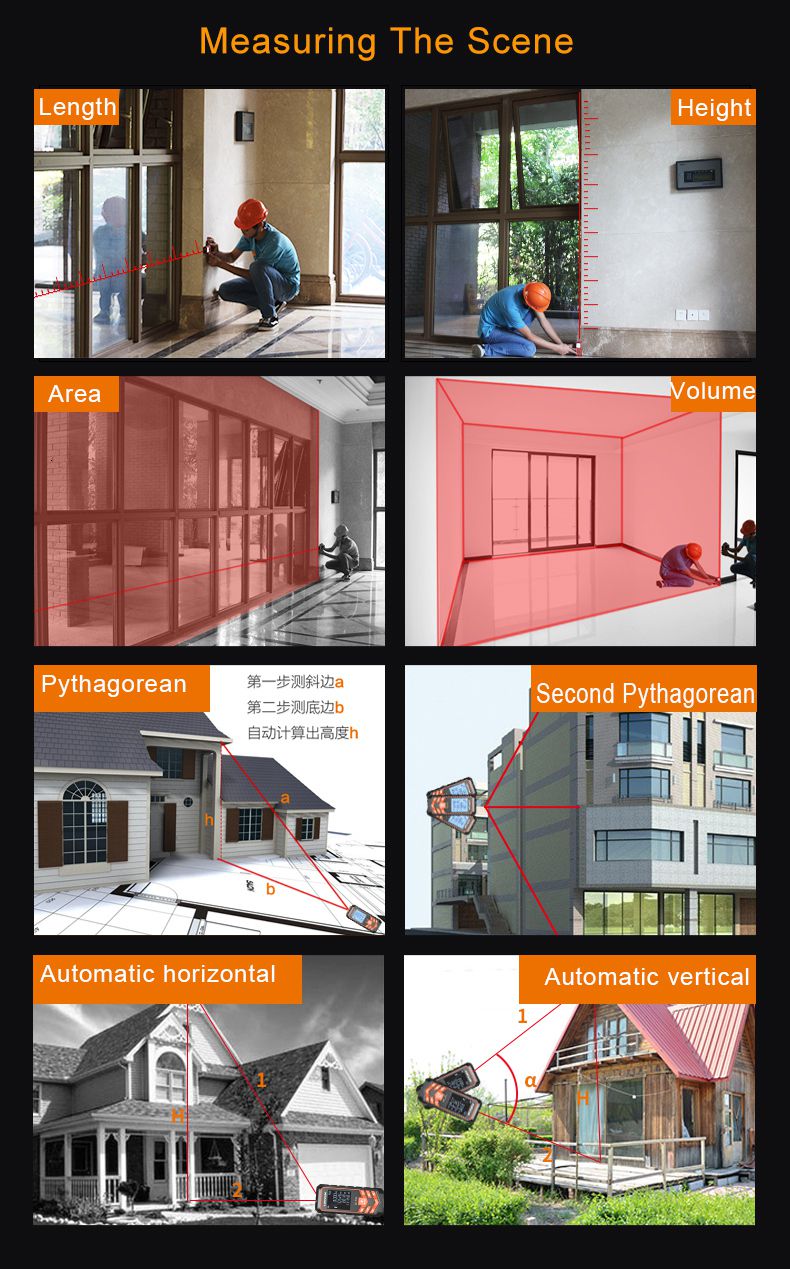 More Measurement Function Display
1. History record: 20 values memery
2.Drop Resistance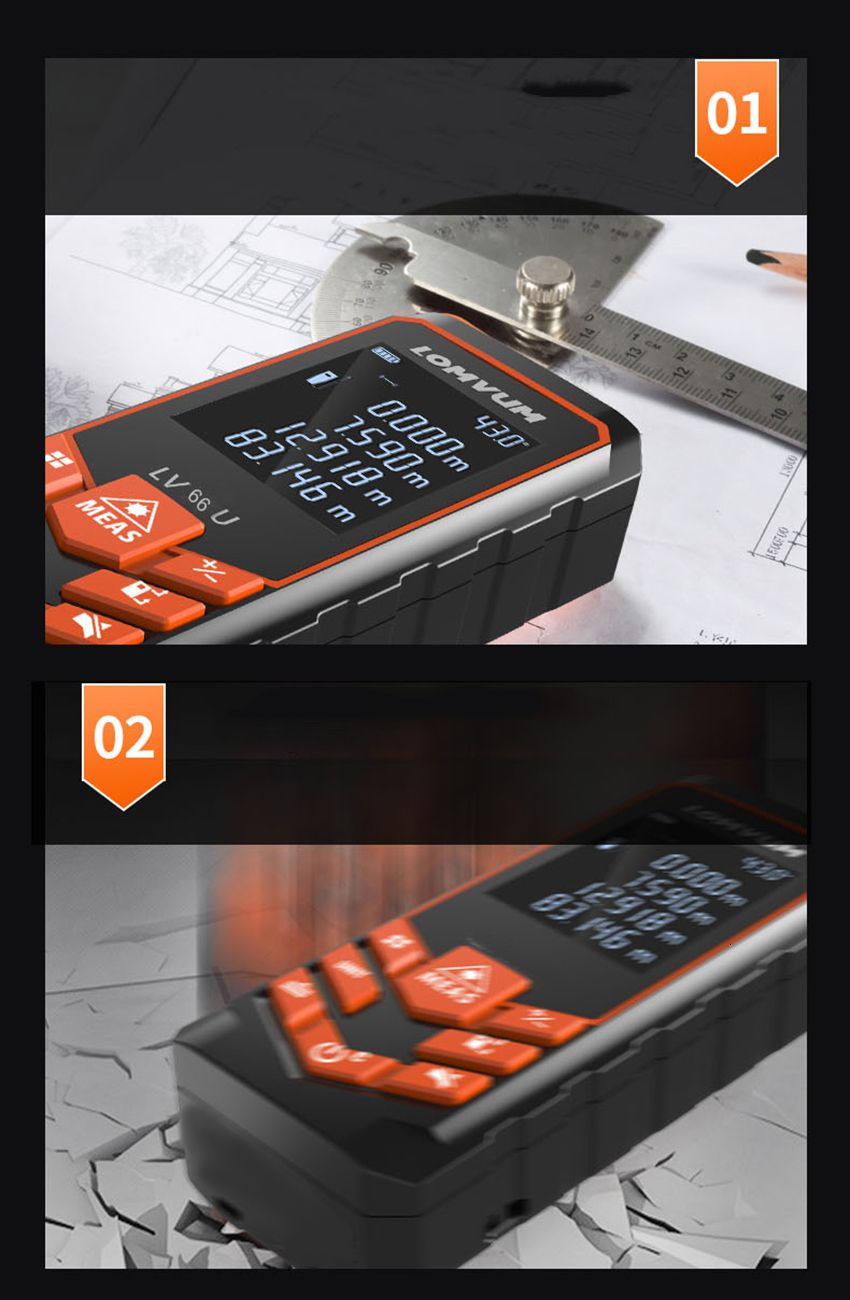 3. 2.0-inch black screen: clear display
4. Mute: one button mute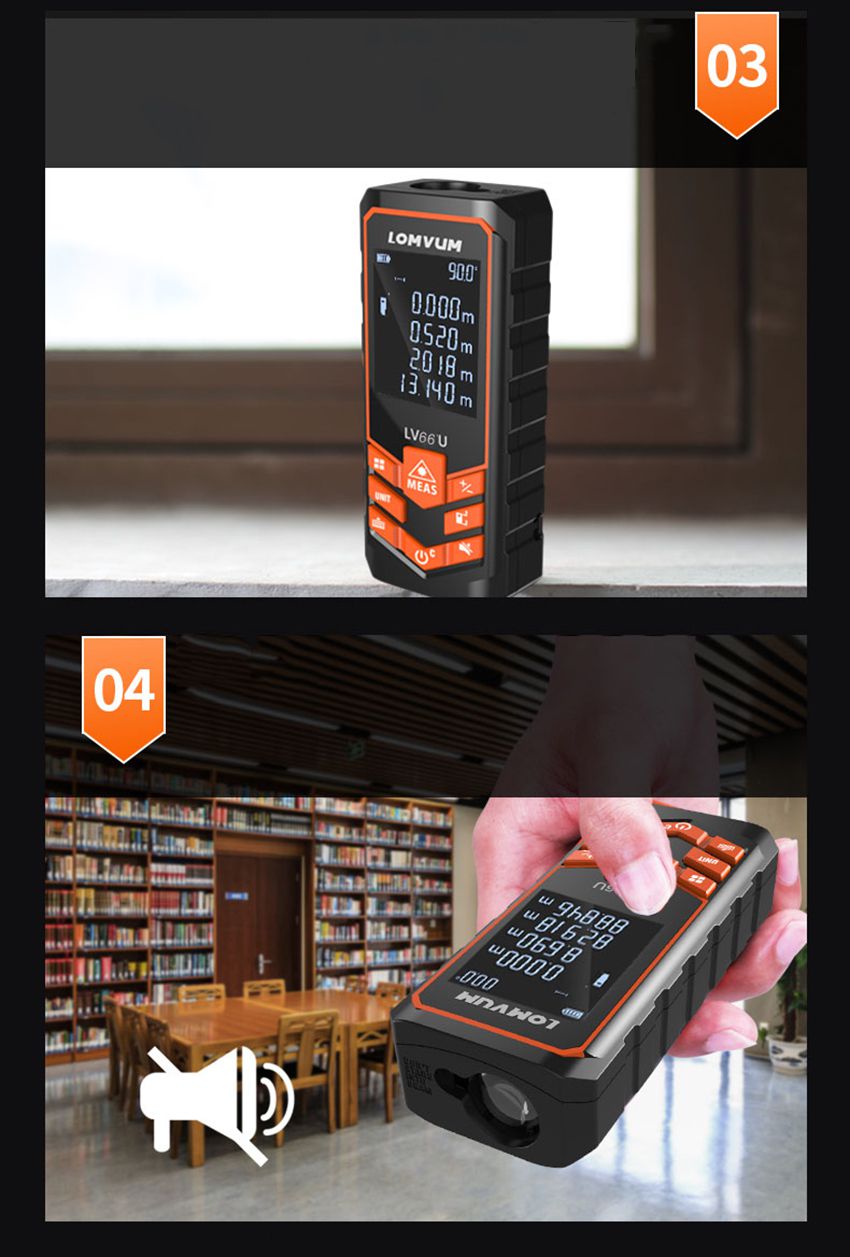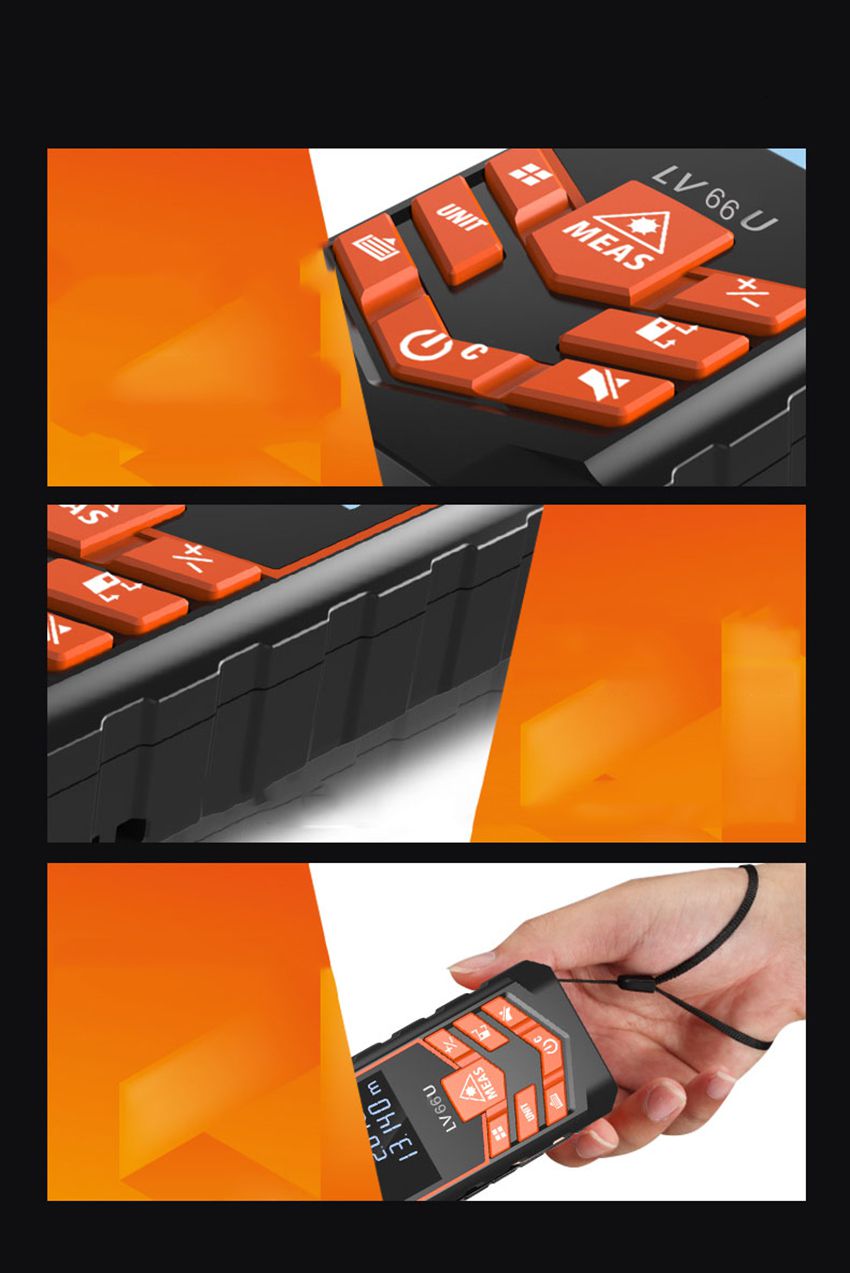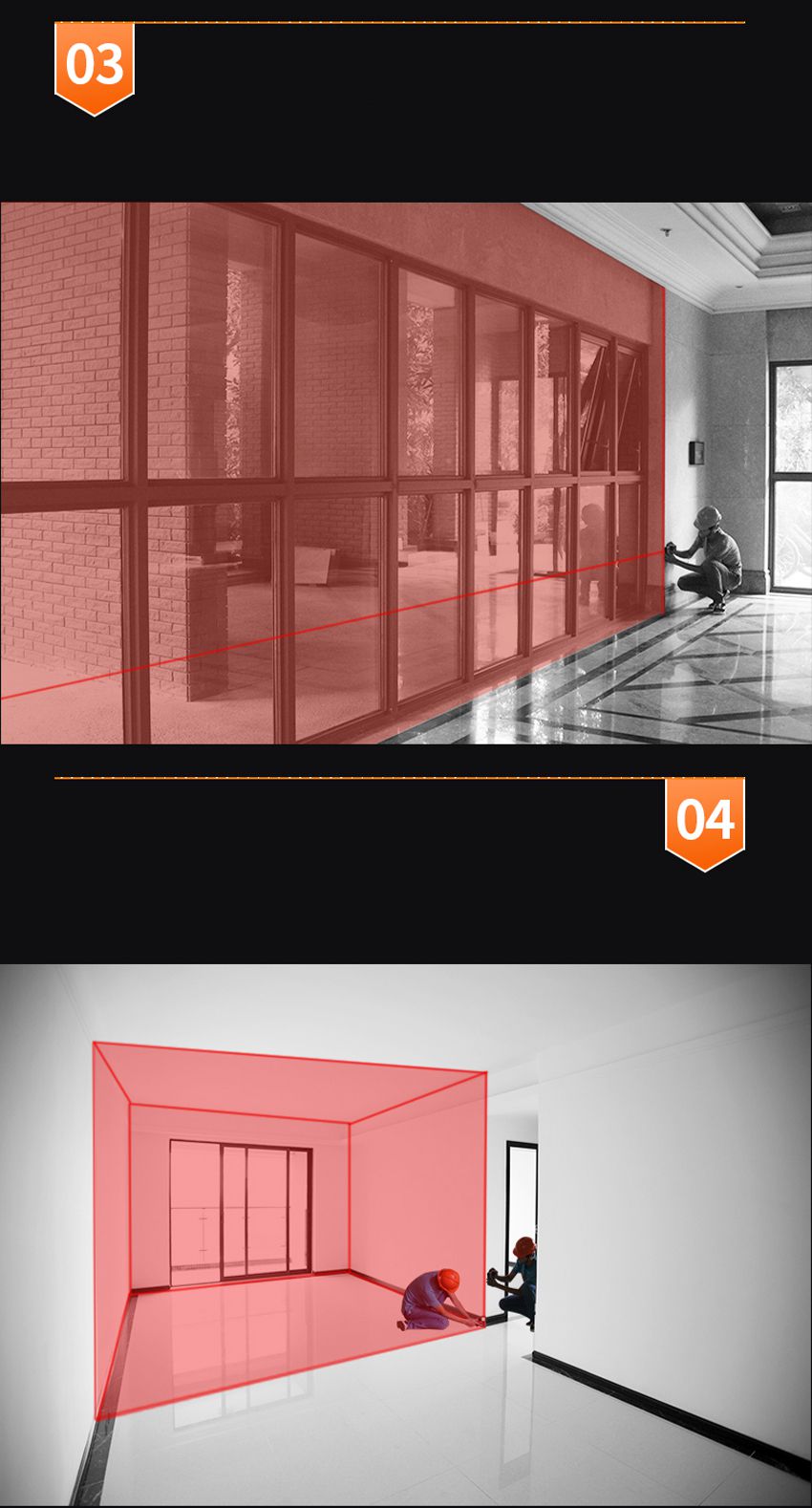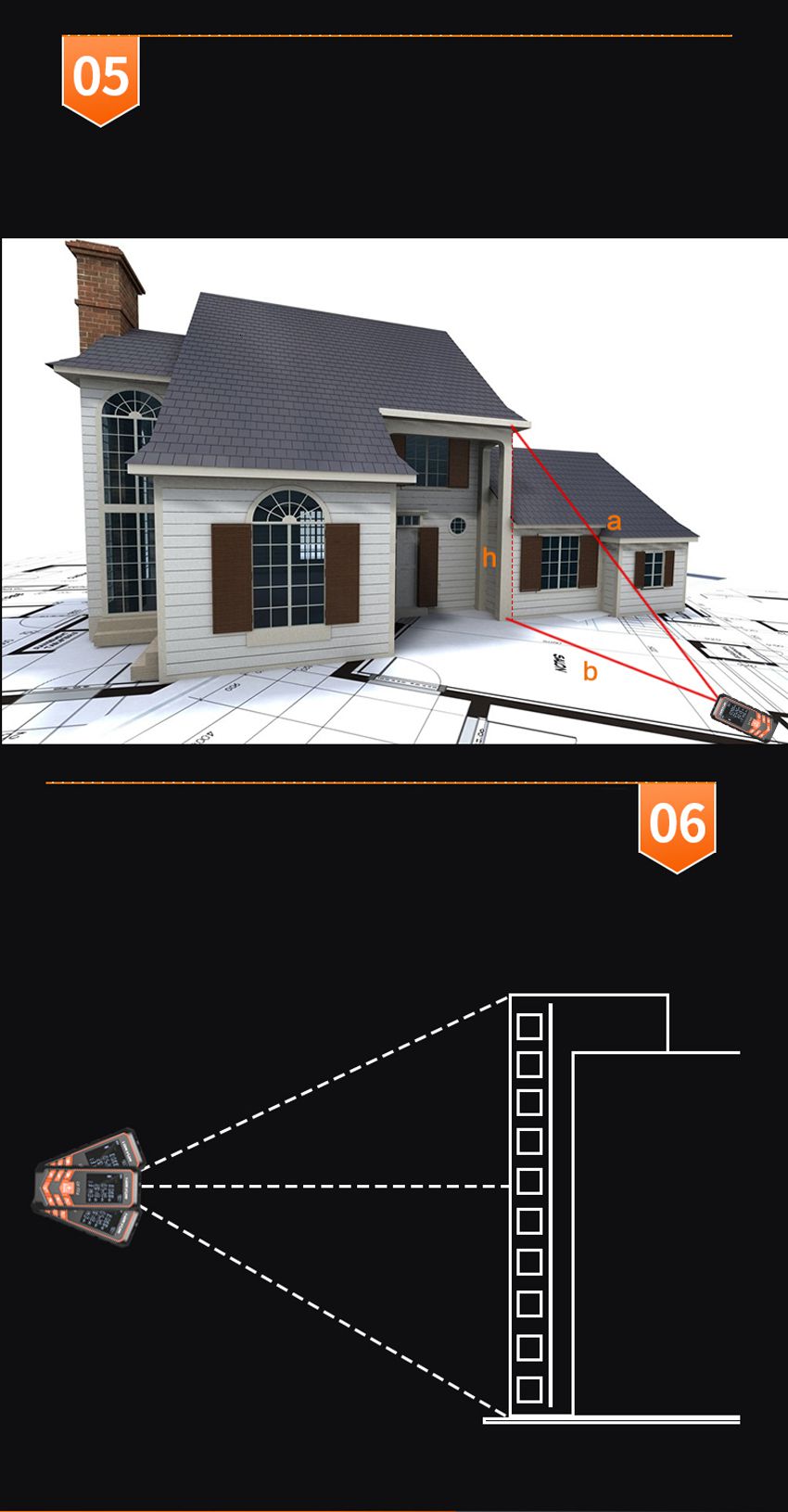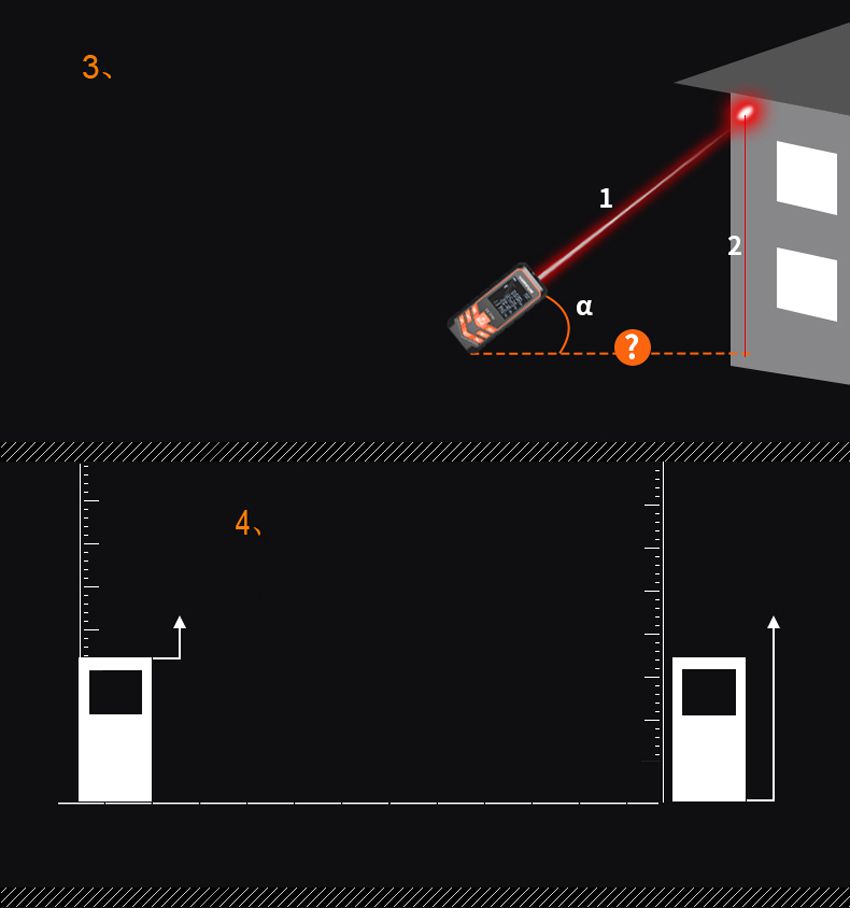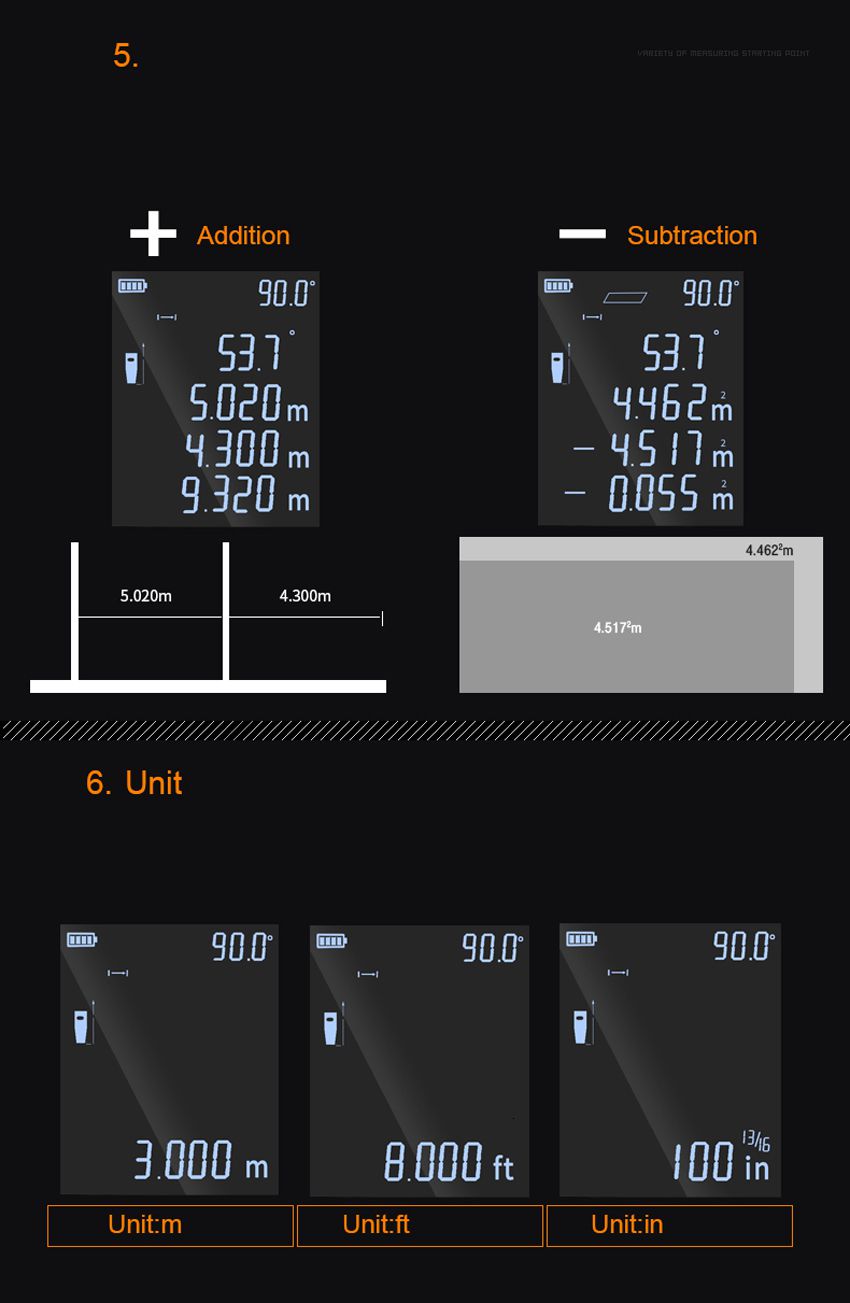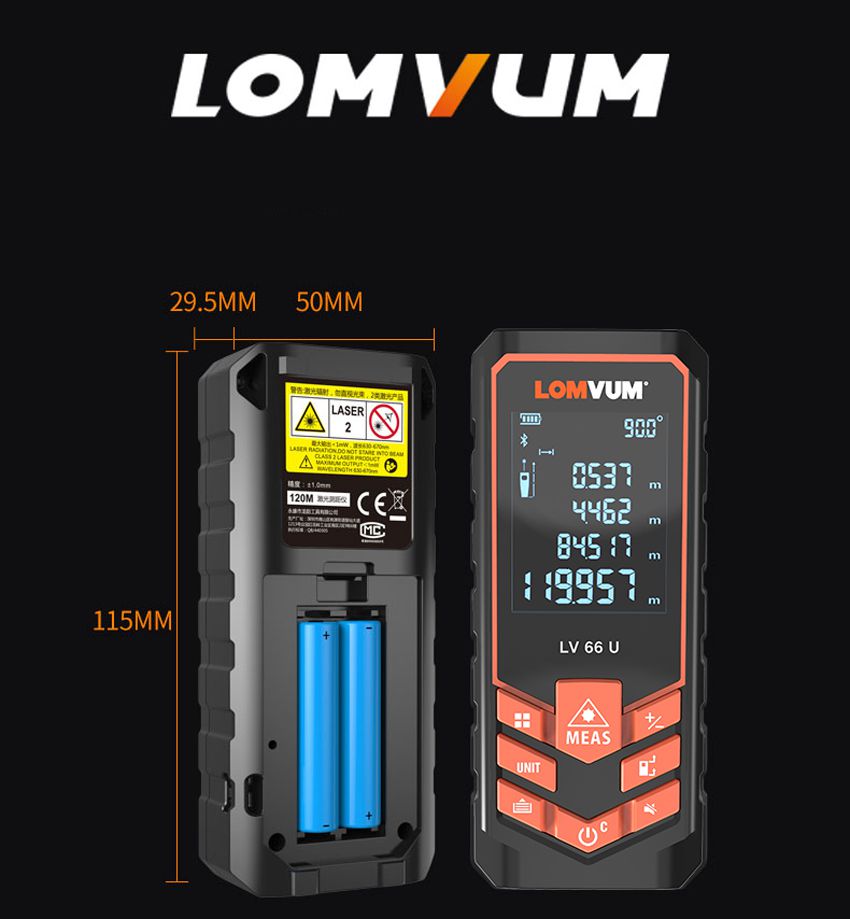 Batteries are not included.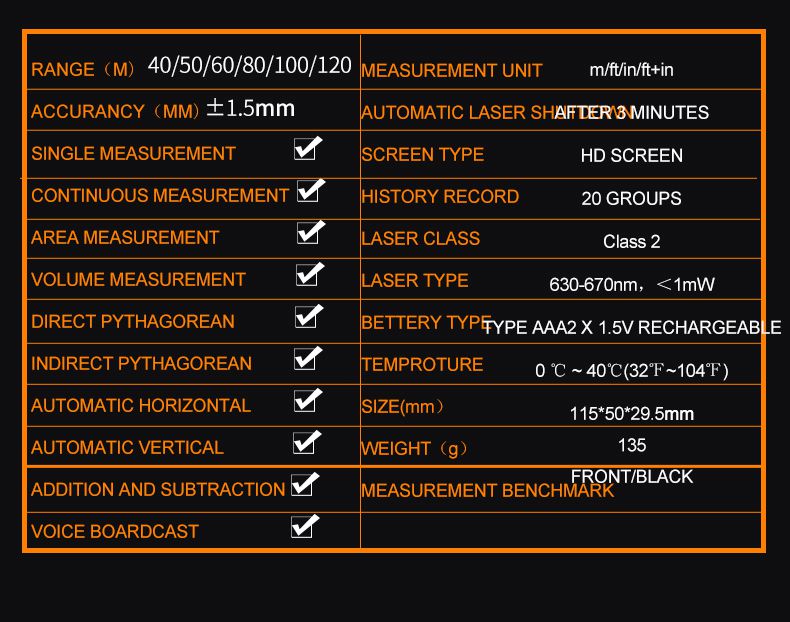 Reviews

11
#1 md aftab
Jun 9, 2018

Thanks to the producer everything came on time all the whole works quality assembly meets the requirements of the description
#1 jozeph kallenkoot
Sep 9, 2018

Product as advertised. Delivery superápida. Recommend to everyone.
#1 ismael rueda
Aug 9, 2018

Very fast shipping. Six days I received. Good product. Thank you seller.
#1 PAUL HIGGS
May 9, 2018

Item arrived quickly and guality was good.
#1 Wah Shuen
Sep 9, 2018

Very fast shipping. Six days I received. Good product. Thank you seller.
#1 Timmy Leyh
Mar 9, 2019

As the product description, only think the seller could give a support
#1 john kaercher
Jun 9, 2018

Got, took off dump and stitched the car without problems) Thank you seller :) this LOMVUM Laser Range Finder LV66U Auto Level Distance Meter Electronic Analysis Measuring Instrument Rangefinder 40m 80m 100m120m is good quality, working very well
#1 Mateusz Kowalski
Apr 9, 2019

fast
#1 KOSMAS KAPSANIS
Apr 9, 2019

All perfect, as always. Free. blisteringly fast
#1 imarryprony imarryprony
Jan 9, 2019

Seller many thanks, after the order, sent the next day. In 3 days the courier brought the order home. I order goods from this seller not the first time, i highly recommend!
Previous: LOMVUM Metal Detector Backlit Black AC Wood Finder Cable Wires Depth Tracker Undeground Sturs Wall Scanner LCD HD Display Beep
Next: LOMVUM Air Blower Electric Air Blower Computer Cleaning Blower Dust Vacuum Cleaner Home Car Cleaner Powerful 220V