Related Accessories/Similar Items
Description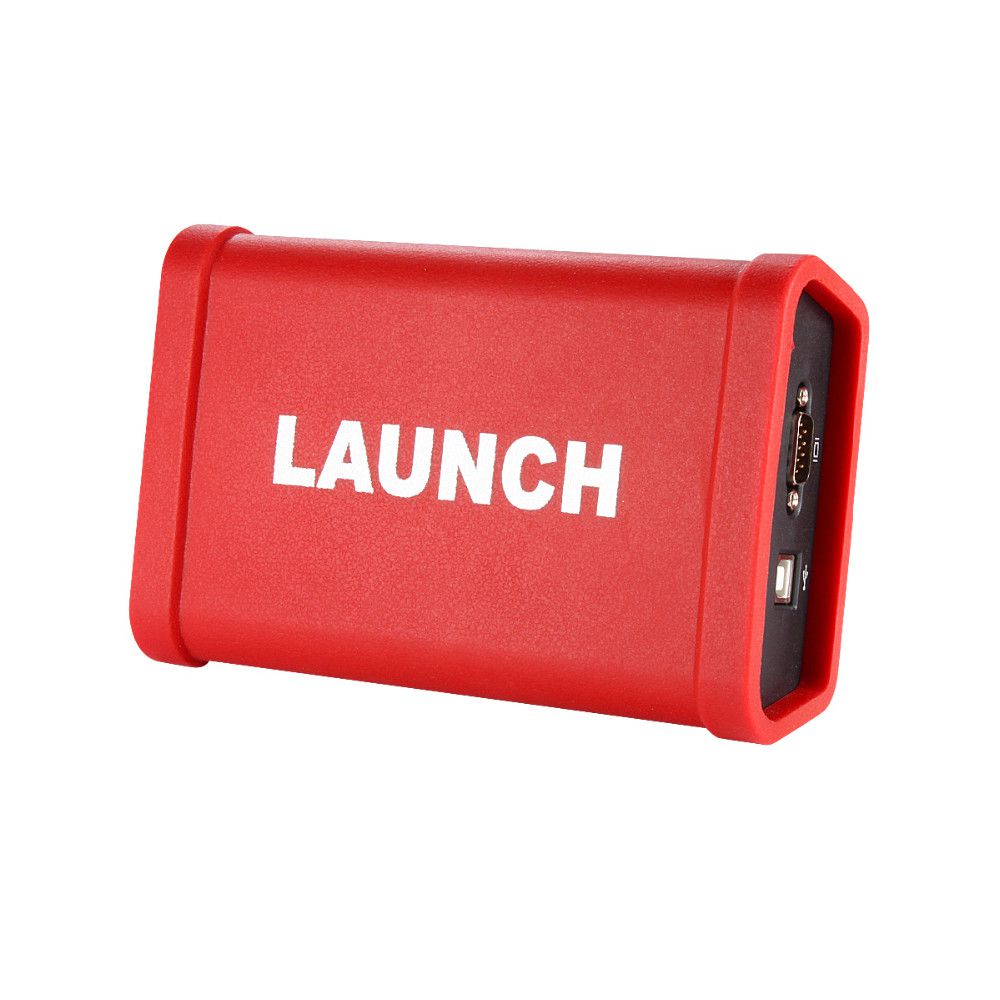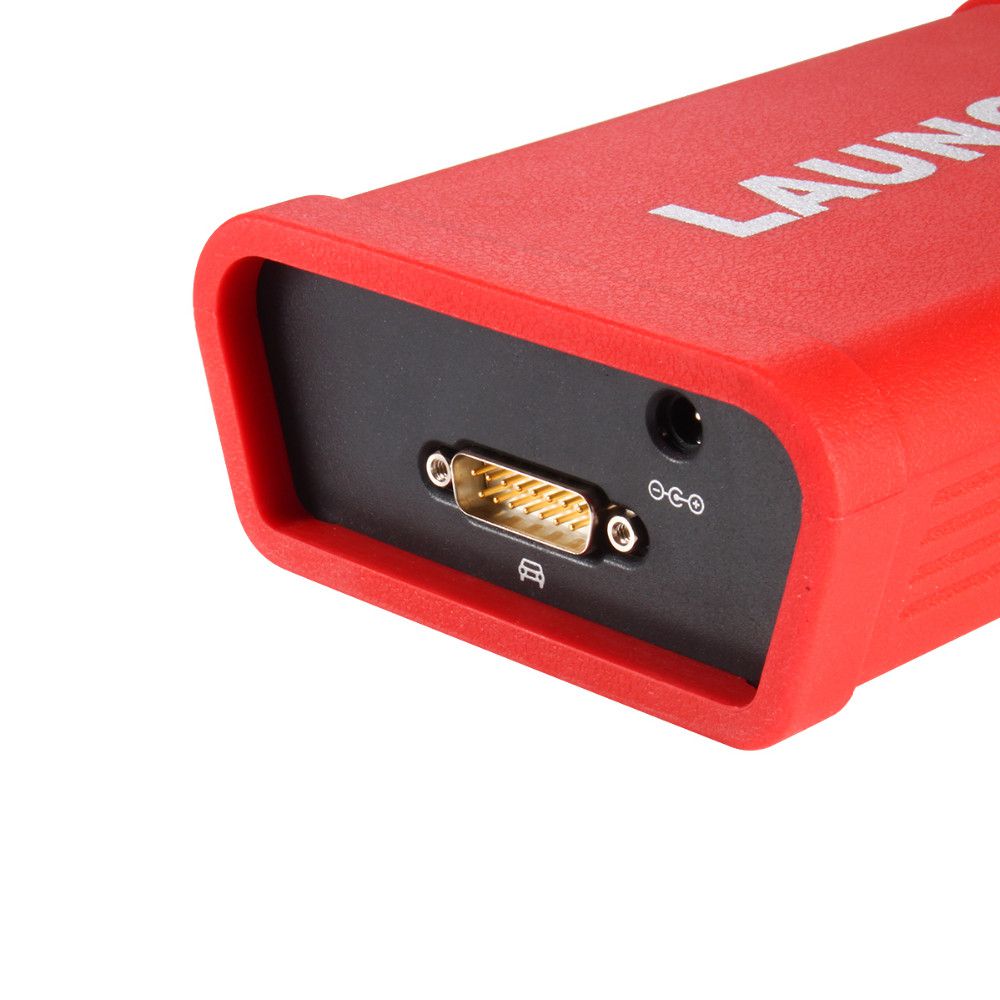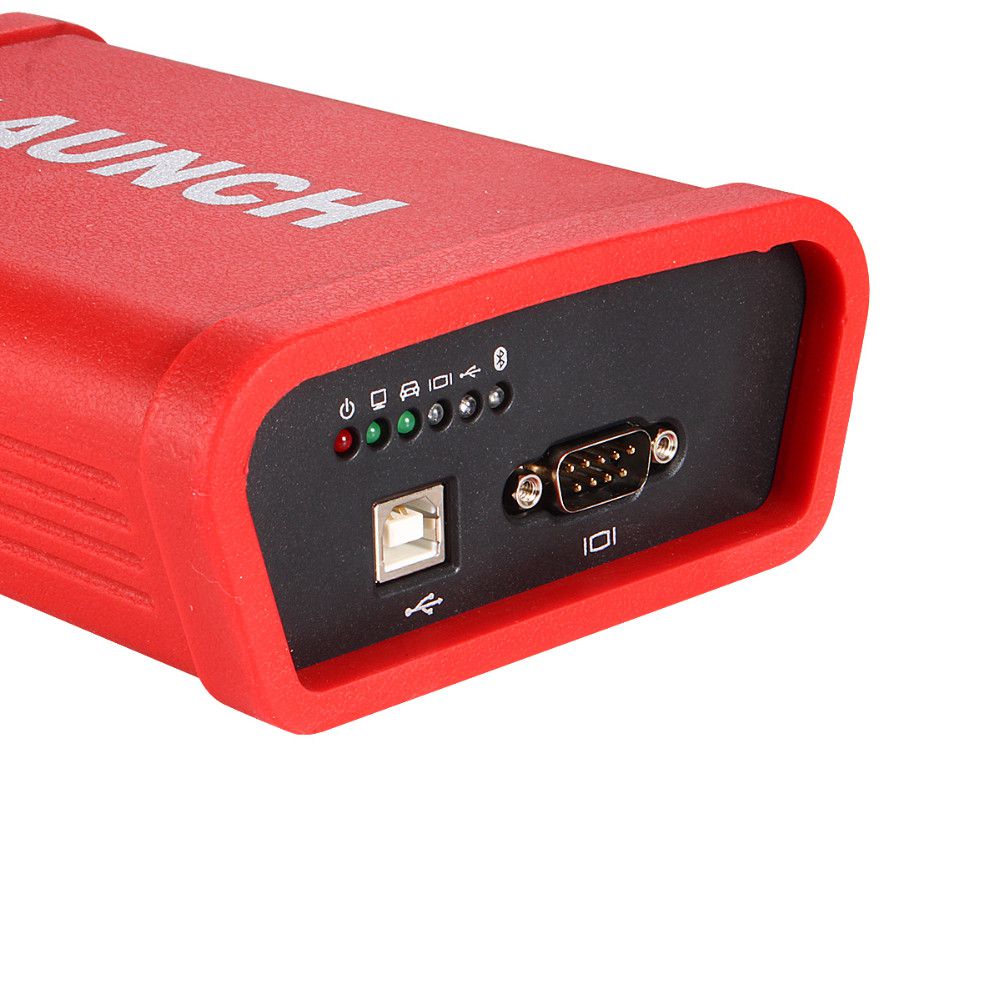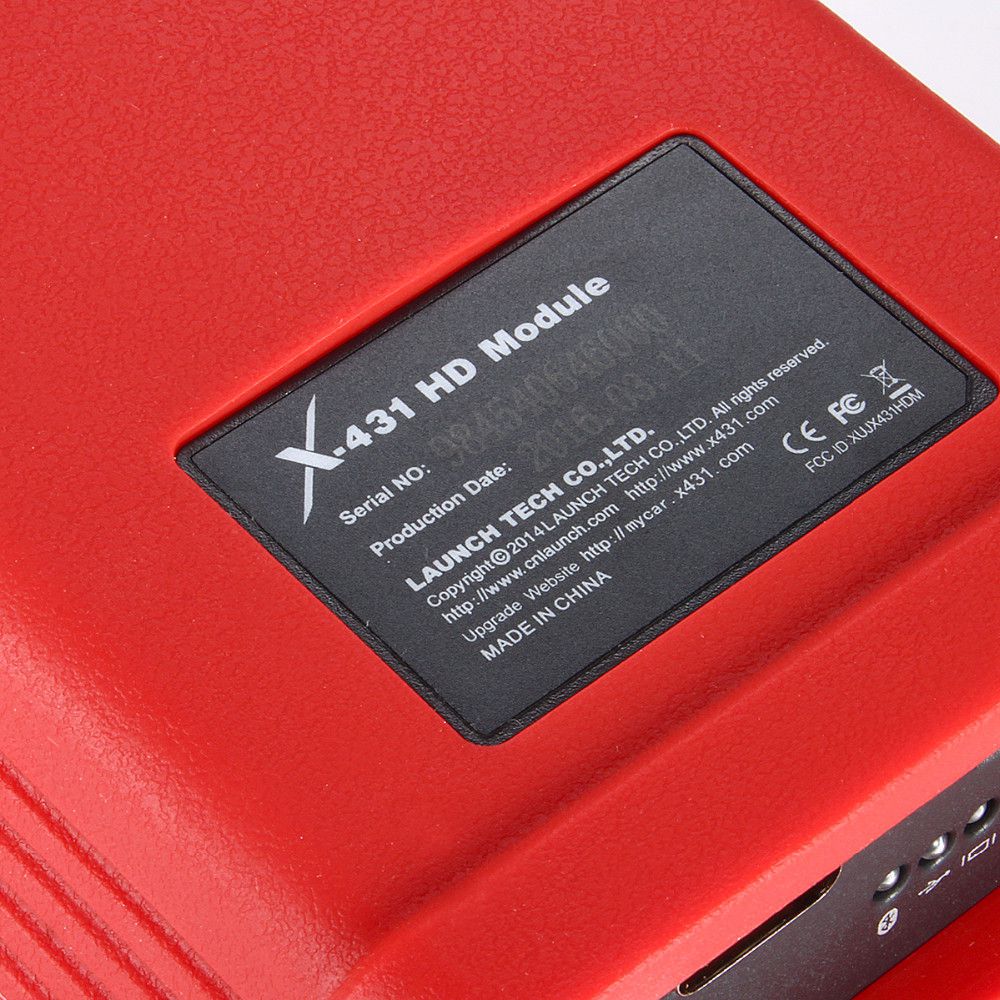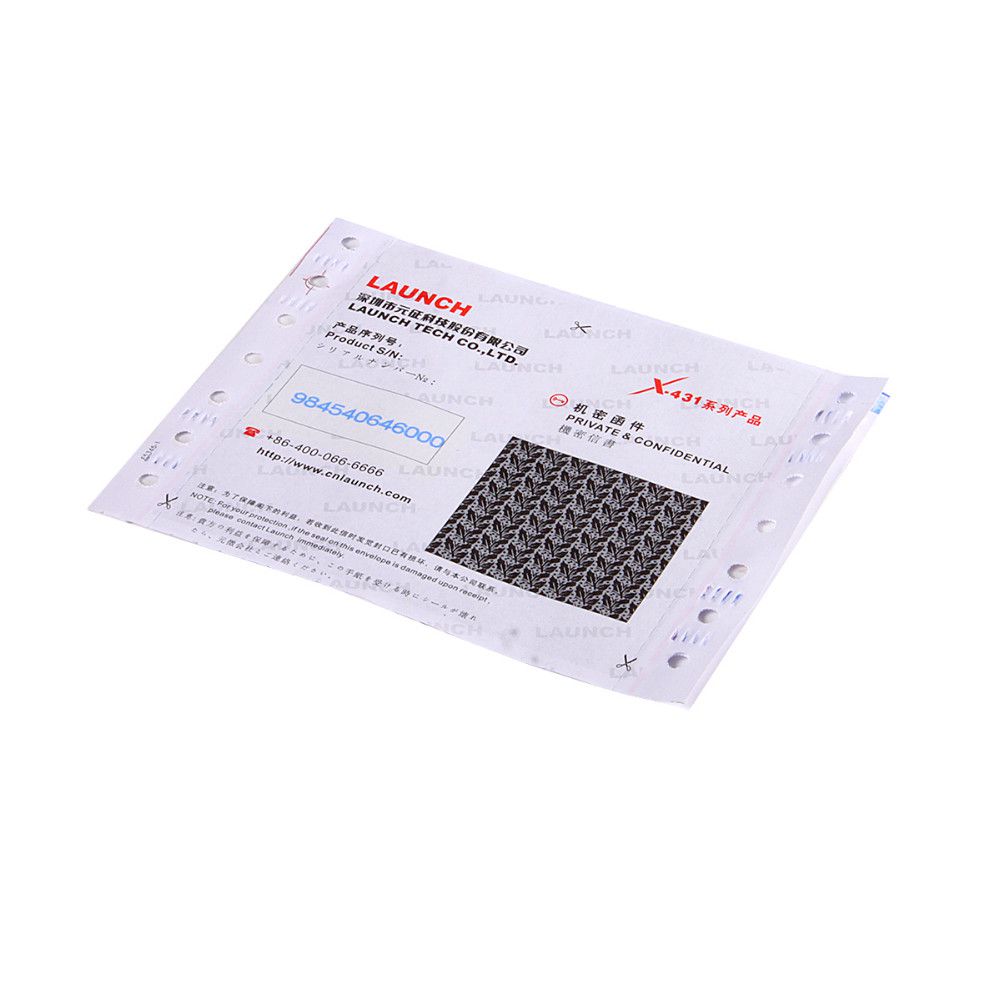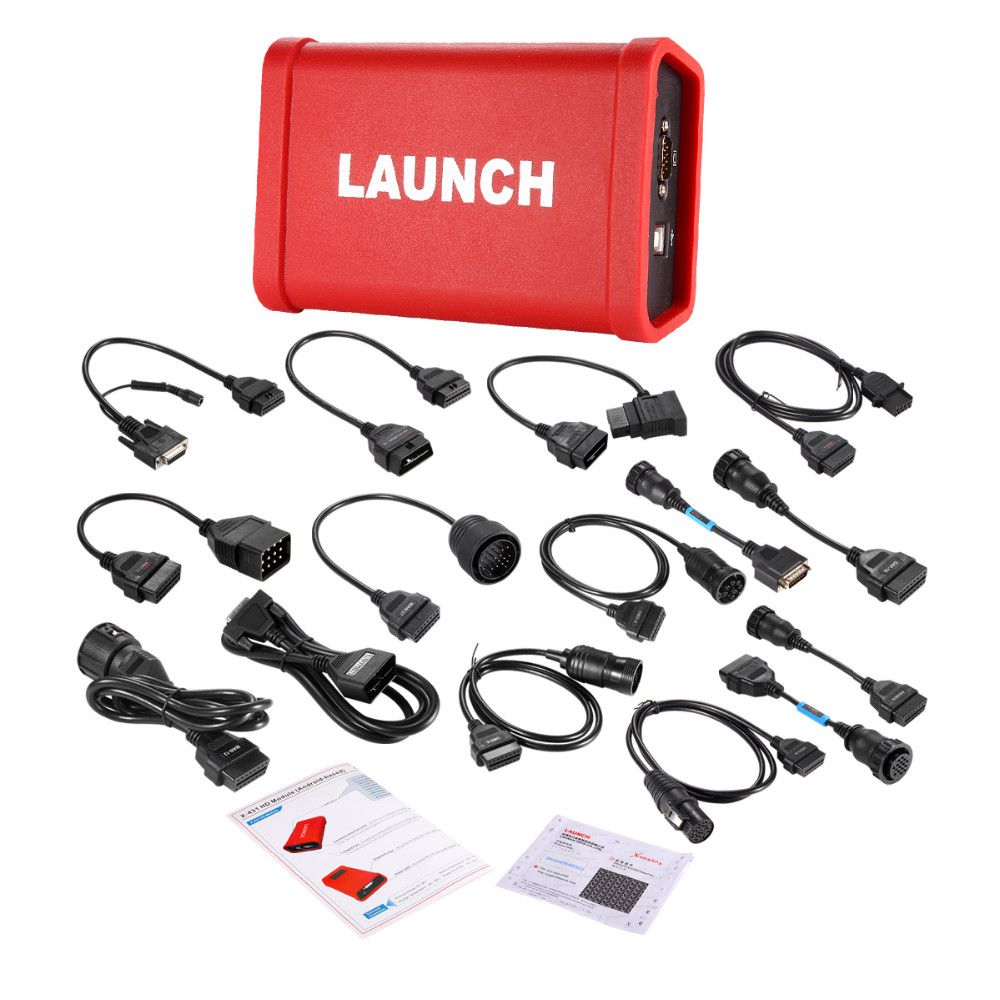 LAUNCH Official Store scanner X431 HD Heavy Duty Truck Diagnostic Module Work With Launch X431 V and Software Free Update Online
Note: The X431 HD model will work with LAUNCH X431 V+, X431 PRO3, X431 PADII, and it also works with other Andorid tablets, witch comes with ROM 4G, RAM 8G.
Main Features:
1. Wireless
Bluetooth
Diagnosis
Host machine and diagnostic connector adopt
Bluetooth
connection, making diagnosis more convenient.

2. Support various car models:
34 car model software, support more than 60 car models. Moreover, the software is being continuously developed.

3. Industrial shockproof design
Industrial shockproof design is perfect for the working environment in repair shops.

4. Various configurations are available for selection
Suppose you are going to purchase heavy-duty truck diagnostic tool, you can choose X-431 PRO3 or X-431 PAD II as host machine. If you have already bought X-431 PRO3 or X-431 PAD II diesel configuration, now you want to test truck, just buy a heavy-duty truck module.
Full comprehensive diagnostic software functions.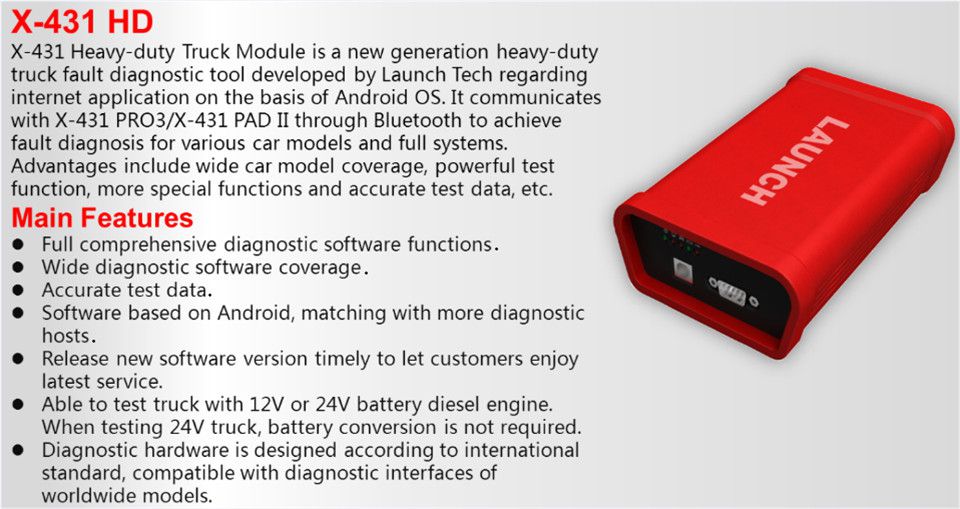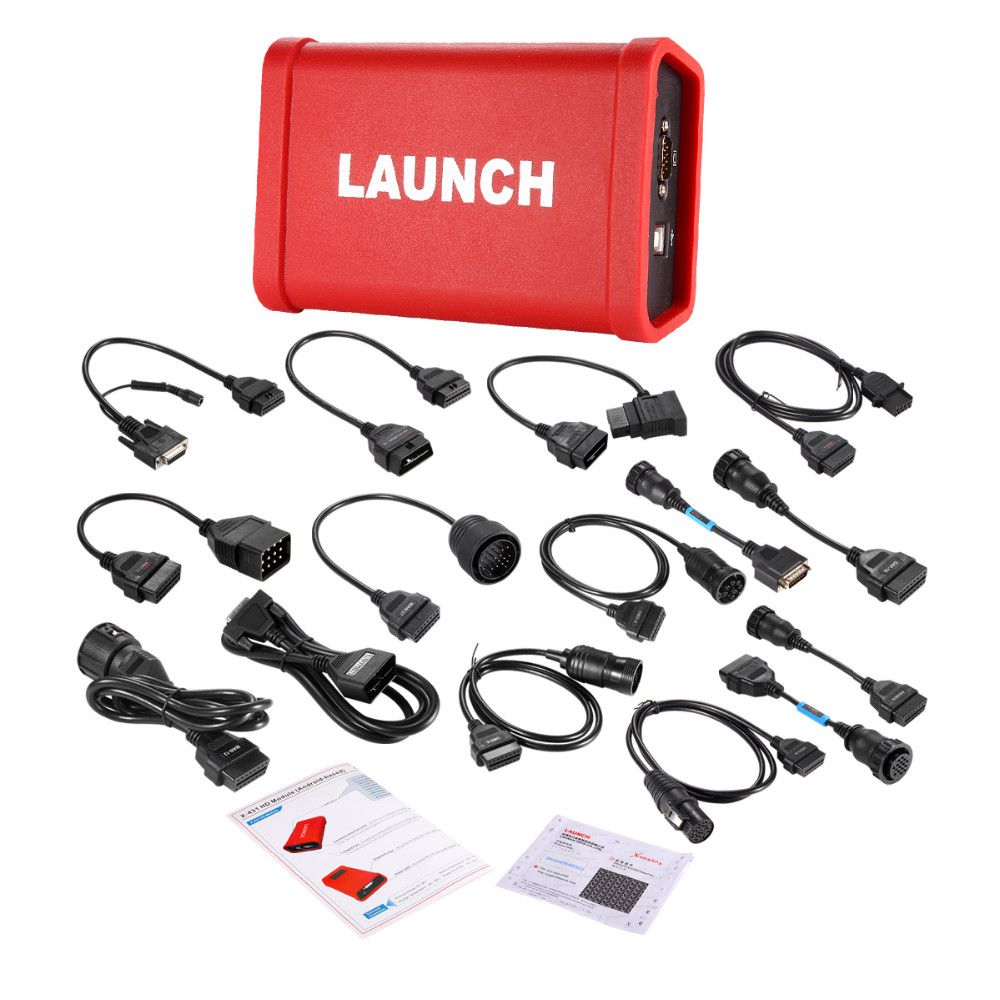 Demo V14.73
JMC V12.35
ASTRA V10.42
BREMACH V10.06
DAF V11.21
ERF V10.05
FUSO V16.02
MACK V10.32
MAN V14.71
SCA/NIA V13.51
WP Diesel Car V10.40
X431 Diesel Car V1010
X431,CREDO Heavy Duty V10.20
X431,IRISBUS Heavy Duty V10.02
X431,IRIZAR Heavy Duty V10.02
X431,NEOPLAN Heavy Duty V10.04
X431,SETRA Heavy Duty V11.00
X431,SITCAR Heavy Duty V10.05
X431,UD Truck 2F JP diesel V10.40
X431, BONLUCK BUS V10.05
X-431,DongFeng YUFeng V10.03
X431, Renault Truck V11.30
X431,SUNLONG BUS V10.10
X431,SUNWIN BUS V10.01
X431,ZHONGTONG BUS V10.01
Mercedes Benz Heavy Duty V16.30
FOTON AUMAN V13.40
Volvo Heavy Duty V14.83
Cummins Engine V14.41
Hino Motors V16.50
Isuzu Heavy Duty V14.10
Hyundai Heav Duty V11.06
IVECO Heavy Duty V18.87
China Heavy Duty V11.21
Heavy Duty Standard Diagnostic V11.11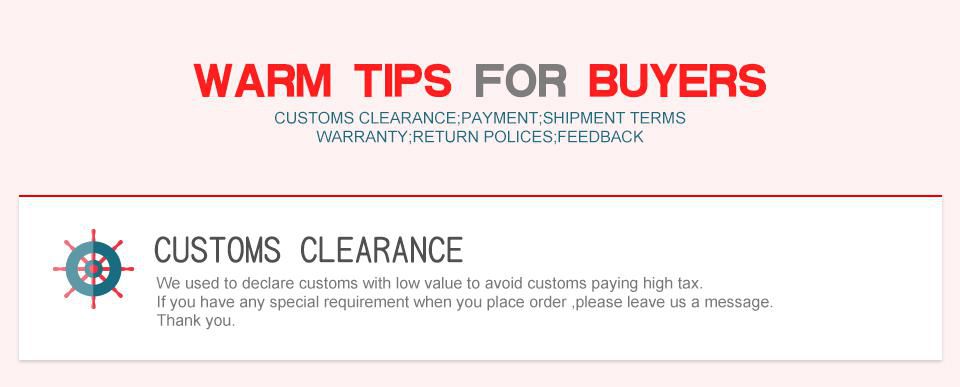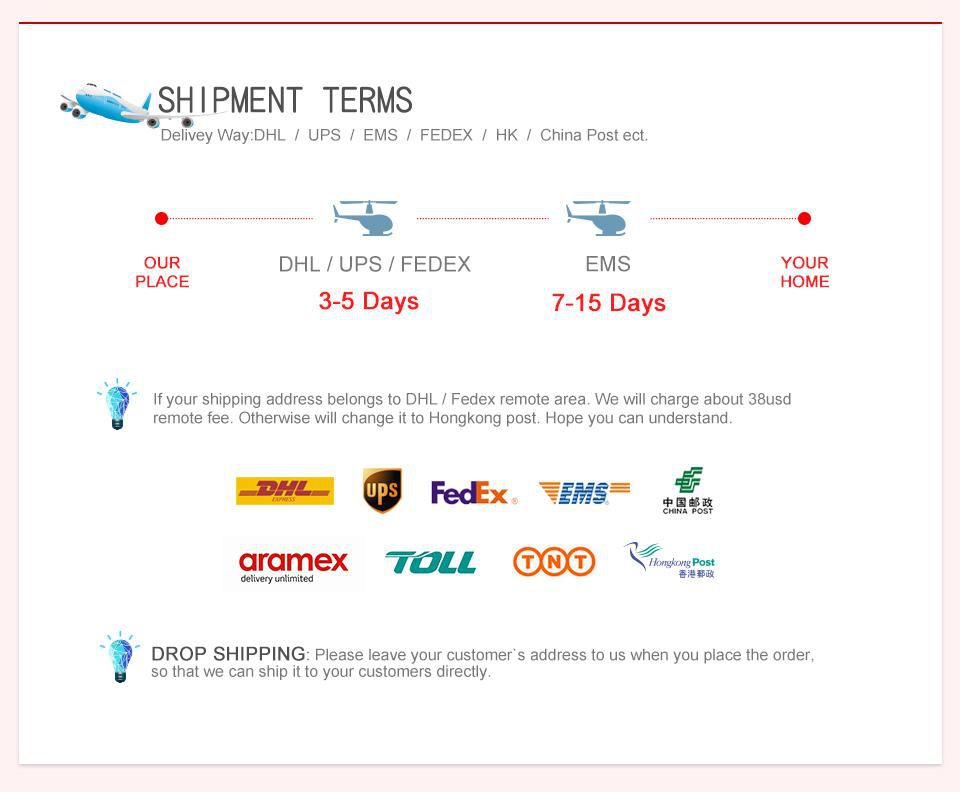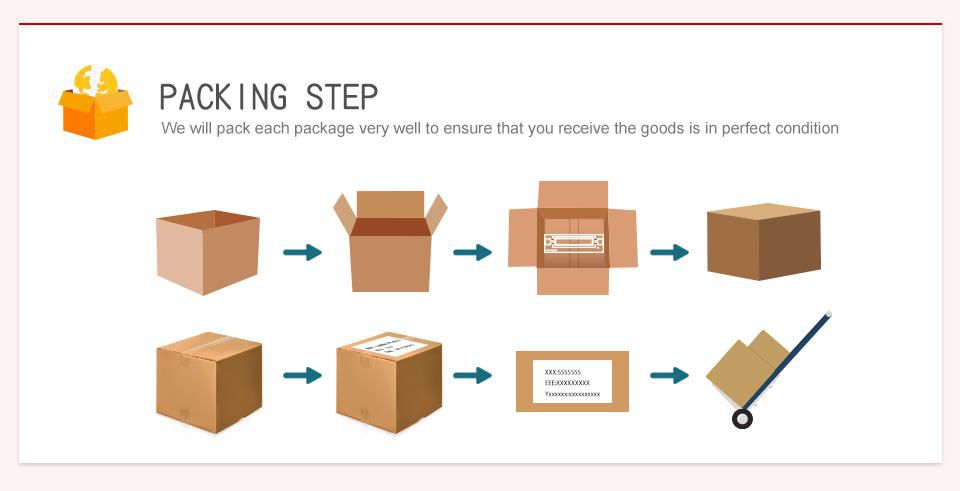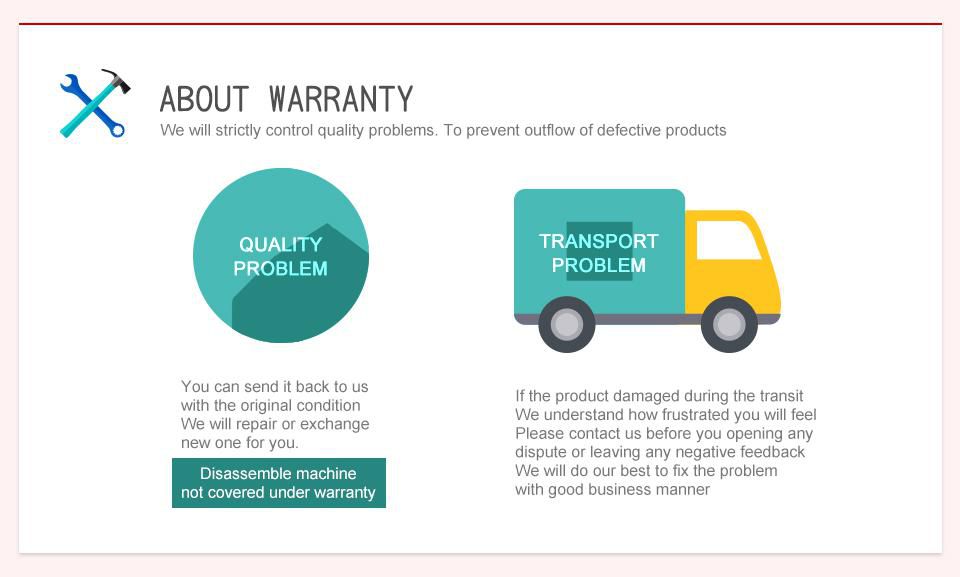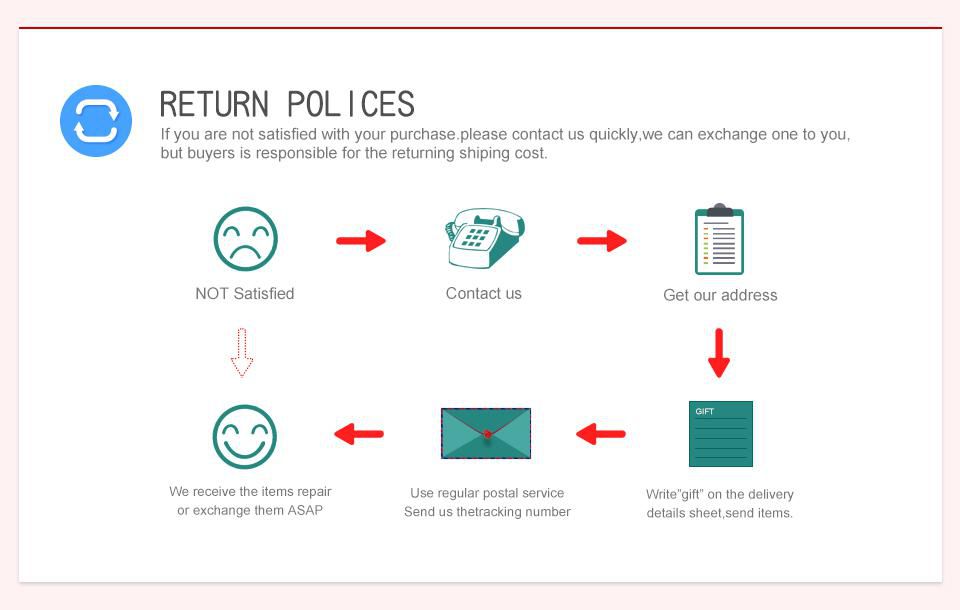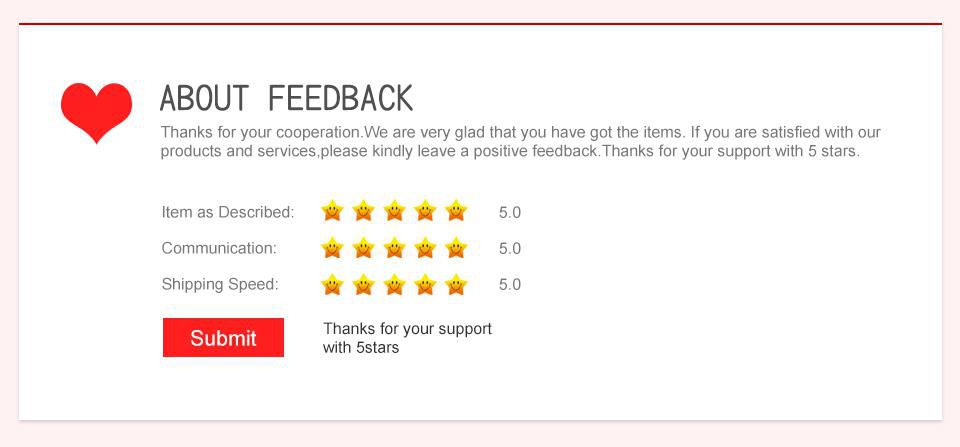 Reviews

16
#1 sergio alayon
Sep 9, 2018

Good product Good quality excellent
#1 benjamin velez
Jun 9, 2018

very good are satisfied with fast shipping
#1 hector giraldo
Mar 9, 2019

It came quickly. Everything works.Thank you to the seller. I will buy more here!
#1 JAVIER CAMPOS
Jan 9, 2019

works Perfect Thank You
#1 PAULO OLIVEIRA
Mar 9, 2019

Could you put low value as import duty for the package?
#1 Jorge Pinhoi
Feb 9, 2019

The goods were delivered quickly.
#1 shakeel tunio
Jan 9, 2019

All OK very fast delivery… this LAUNCH X431 HD Heavy Duty Truck Diagnostic Module Work With Launch X431 V and Software Free Update Online is good quality, working very well
#1 Michael Benz
Aug 9, 2018

In the work checked-ok
#1 A J VAN ZYL
Dec 9, 2018

Everything works as it should!
#1 Anders Karlsson
Jun 9, 2018

Soldering quality is good. Refinement does not require.
Previous: Launch DIY Code Reader CReader 8011 Full OBD2 Scanner OBD+ABS+SRS+Oil+EPB+BMS for TOYOTA,FORD,BENZ
Next: Original LAUNCH X431 PROS MINI Scan pad with Bluetooth /WIFI for Car Diagnostic Scanner Tool Free Update