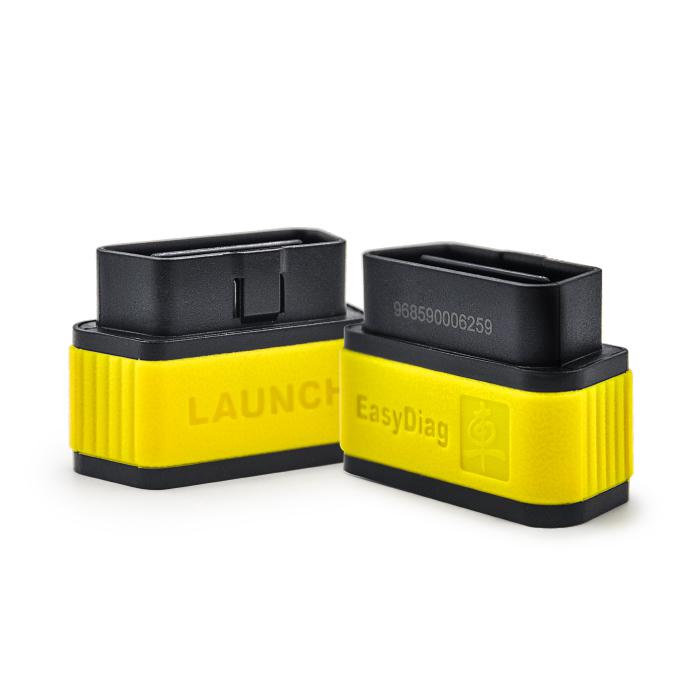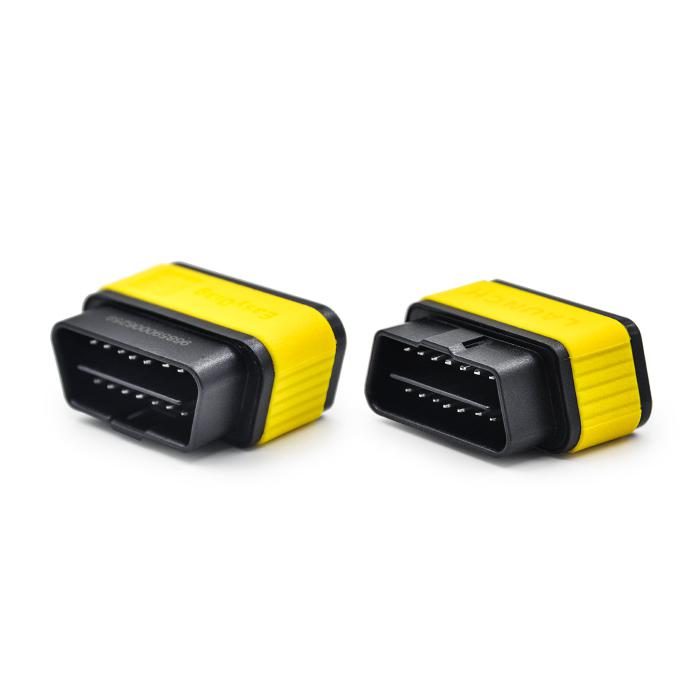 Related Accessories/Similar Items
Description
X431 EasyDiag 2.0 Diagnostic Tool for Android/iOS 2 in 1 Update Online
this is only the price for Hardware,you need to buy the software from launch website.
Descriptions of EasyDiag 2.0
EasyDiag from launch for Android device into a powerful diagnostic scan tool, giving the technicianfull access to engine, Transmission, ABS (Brakes), SRS (Seatbelts and Airbag) systems and more. A highly intuitive menu guides technicians through step-by-step procedures for viewing and clearing trouble codes, along with the ability to view enhanced live data. Full color graphing for OBD II is also available. This scan tool does not require an interface. A single Bluetooth connector along with the company's software allows the user to select from over 30 manufacturers for Asian, European and Domestic applications.
Features of EasyDiag 2.0:
Economical, convenient and professional is the classic points for EasyDiag
Economical: free OBD software; download the diagnostic software for your need
Convenient: self-developed chips, ingenious connector operating fast connected with mobile phone or Tablet PC
Professional: wide vehicle coverage and stable performance developed on basis of launch's vehicle diagnosis developing over twenty years.
Functions of EasyDiag 2.0:
Bluetooth communicational module, full system diagnosis
Read the system version
Read DTC
Clear DTC
Read data stream
Waveform display of data stream
Storage management and share of the trouble diagnostic report
Real-time news and software updating prompt
Share technology experience in maintenance circle.
With complimentary OBD software and DEMO, support all 10 test modules of OBDII protocol and all kinds of test performance equipped with 16 pin diagnostic seats.
Specifications of EasyDiag 2.0:
Connection Method:Standard OBDII Interface,Micro USB2.0;
Typical Consumption:(12V) Static Current 25mA
Average Working Current of Overall Unit: 35mA
Working Temperature:-20 to 55C (-4 to 131F)
Storage Temperature:-30 to 70C (-22 to 158F)
Storage Humidity:<80%
Working Humidity: <60%
Dimension:LxWxH=48mmx24mmx32mm
Net Weight:Approx 26g
Working Voltage:Powered by vehicle battery, DC 9-15V
Launch EasyDiag 2.0 for andriod and IOS Highlight:
Vehicle diagnostic tool & Convenient, economical and advanced vehicle accessories
Supports OBD-II protocol, 1o test modes
Free OBD software download
Built-in Bluetooth module
Compatible with Andriod and iOS devices
Support all cars with 16-pin OBD port
Reads all DTCs and supports live data stream display
Key Specifications/Special Features:
Full OBDII generic code reader/scanner capability included at no charge
Reads and clears codes on all vehicle systems
Complete system and subsystem coverage (engine, ABS, SRS, transmission and more) with live date and color graphing
Enhanced live date and for all vehicle system
Includes Bluetooth OBDII connector-optional extension cable available for easier plugging and unplugging of OBDII connector
Intuitive interface and easy to use
Customizable software-choose from over 70 Asian, European and North American manufacturer for enhanced capability
Single carline software priced individually per vehicle manufacturer
Additional coverage, capabilities and functions with each new software update
This new powerful tool is work with your Iphone, Ipad or
Android
phone, easy to work .
Update by Launch website , after your register successfully, you can choose the car brands software accoording to your requirment.
With this Launch X431 EasyDiag, your Android phone,iPhone or Ipad will turn to be a powerful diagnostic scanner!
Update by Launch website - after you register successfully, You can download diagnostic software you want into your iPhone or iPad.
Then, connect your iPhone / iPad or Android phone with Launch X431 EasyDiag, you can diagnose the cars.
Reviews

14
#1 Mr.ZAKARIA YOUNES
Apr 7, 2019

HI HOW ARE YOU PLEASE I WANT 2 PCS HOW MUCH

THANKS
#1 Mr.Konstantin Manev
Sep 11, 2019

Hello friend
I want to buy a few devices x431 easydiad 2.0
Will you give me a discount?
Regards
#1 Mr.Konstantin Manev
Sep 11, 2019

Hello friend
I want to buy a few devices x431 easydiad 2.0
Will you give me a discount?
Regards

Reply #1 Webmaster Sep 11, 2019
Dear Konstantin Manev, please leave us your email, our sales will contact you.
#1 Grieriacemy Grieriacemy
Aug 9, 2018

I received the goods, i liked the quality.
#1 leonard waithe
Jan 9, 2019

The seller sent promptly. I chose according to reviews. How to check add feedback
#1 Ahmad Hasan
May 9, 2018

Very fast shipping. Six days I received. Good product. Thank you seller.
#1 Stewart Nethery
Jul 9, 2018

very good
#1 Surendra Jugdave
Sep 9, 2018

Fast Delivery
#1 speapedug speapedug
Feb 9, 2019

Ok. Thank you very much.
#1 Yuriy Klochkov
Mar 9, 2019

All OK very fast delivery… this Original Launch X431 EasyDiag 2.0 Diagnostic Tool for Android/iOS 2 in 1 Update Online is good quality, working very well
Previous: Launch X431 EasyDiag 2.0 Plus OBDII Code Reader for iOS/Android with Two Free Car Software