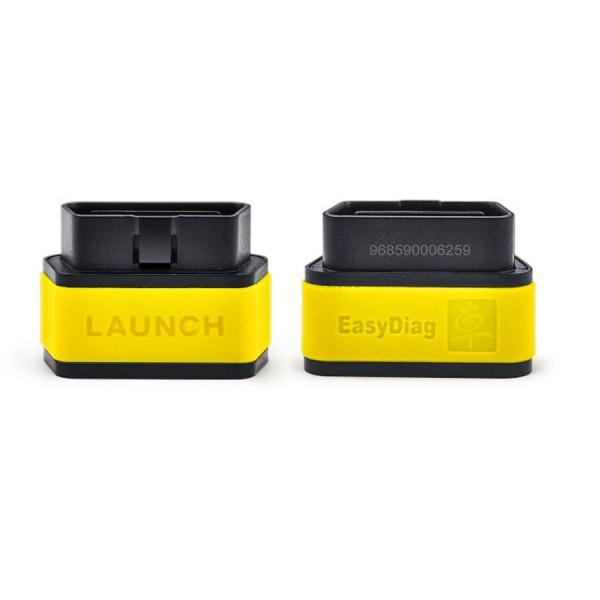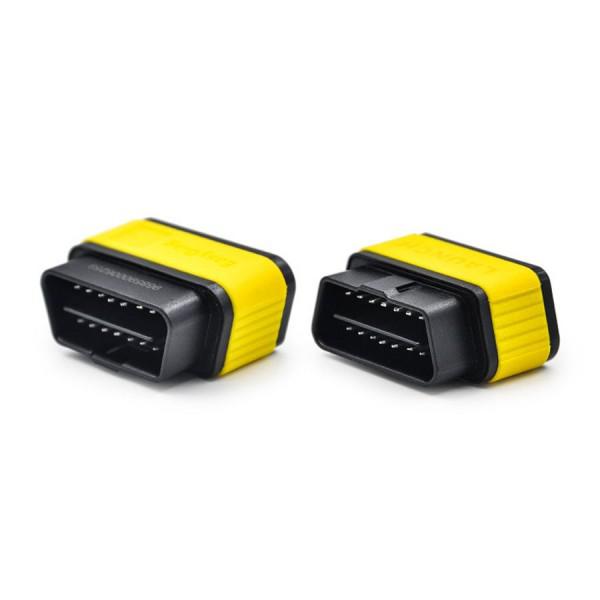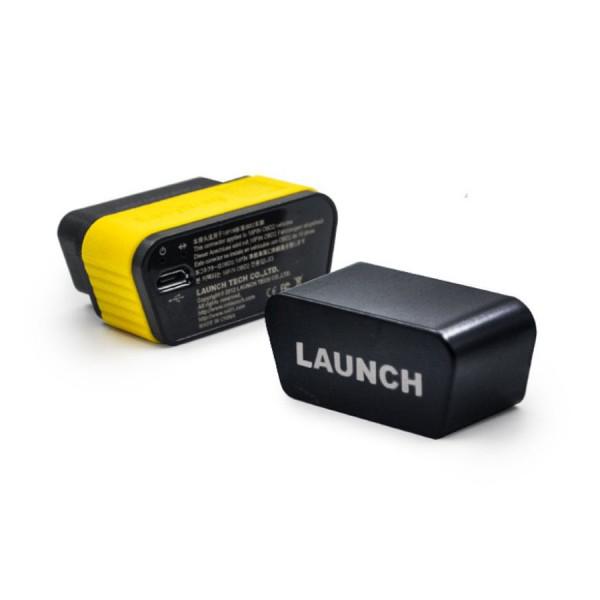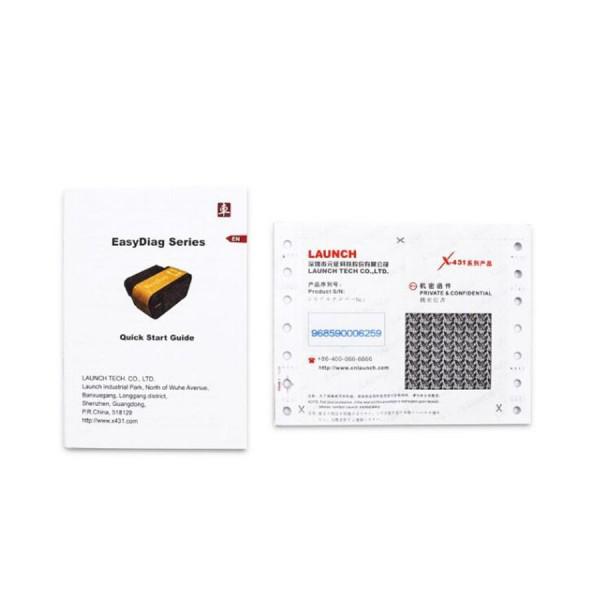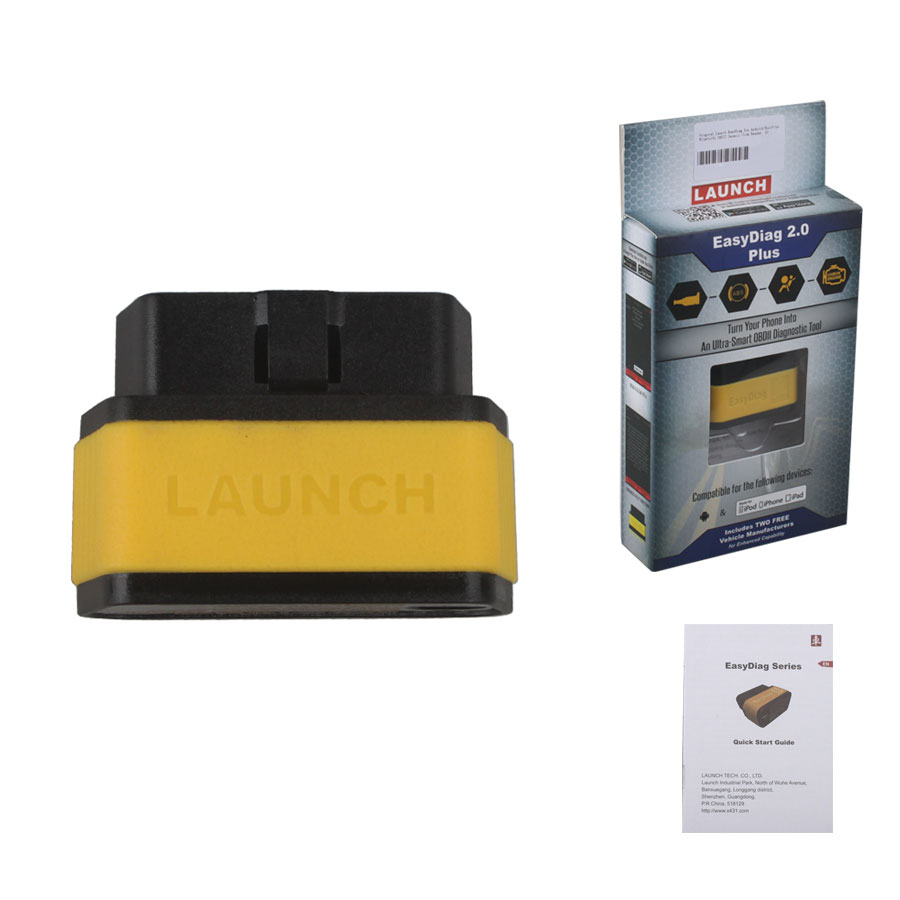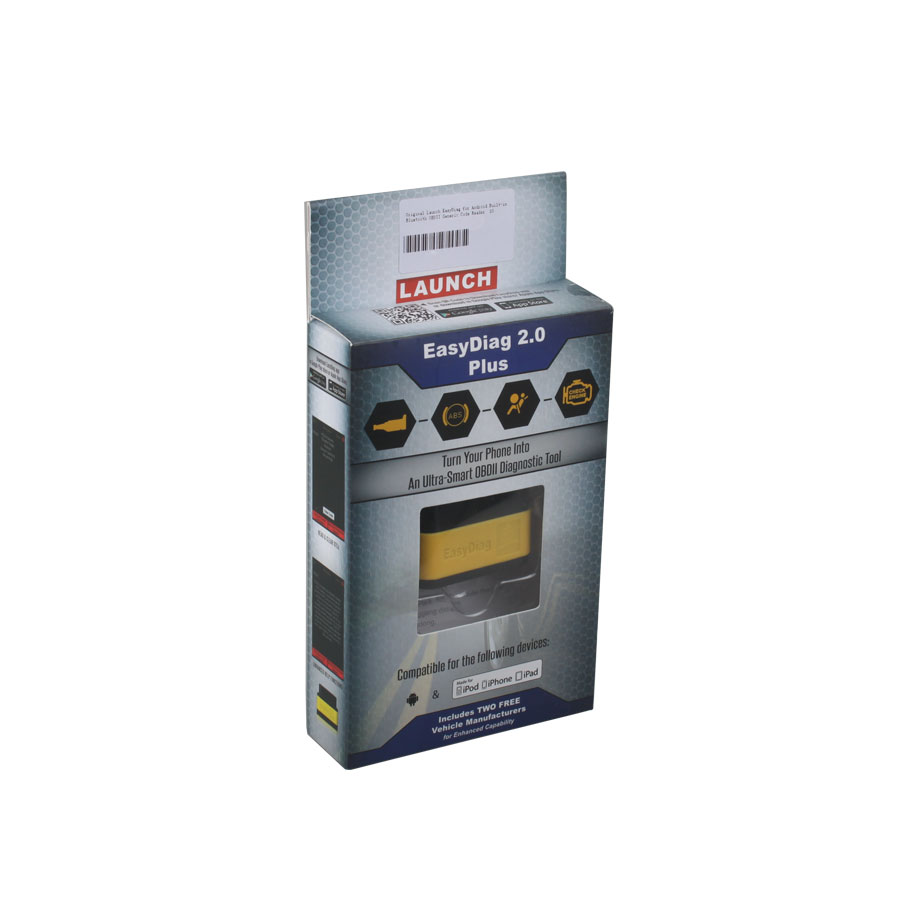 Related Accessories/Similar Items
Description
Launch X431 EasyDiag plus 2.0 OBDII Code Reader Scanner For ios Android easy diag Two Free car Software

Language Supported:
English German Italian Russian French Spanish Portuguese Turkish Dutch Greek Hungarian Arabian Danish Korean Persian Romanian Serbian Finnish Swedish Czech Croatian Chinese
New Release X431 Easydiag Plus 2.0 OBDII Code Reader for iOS/Android 2 in 1
EasyDiag from Launch for Android/iOS device is a powerful diagnostic scan tool, giving the technician full access to engine, Transmission, ABS (Brakes), SRS (Seatbelts and Airbag) systems and more. A highly intuitive menu guides technicians through step-by-step procedures for viewing and clearing trouble codes, along with the ability to view enhanced live data. Full color graphing for OBD II is also available. This scan tool does not require an interface. A single Bluetooth connector along with the company's software allows the user to select from over 30 manufacturers for Asian, European and Domestic applications.
Main Export Markets:
Asia
Eastern Europe
North America
Western Europe
Launch X431 Easydiag Plus Key Specifications/Special Features:
Full OBDII generic Code Reader/scanner capability included at no charge
Reads and clears codes on all vehicle systems
Complete system and subsystem coverage (engine, ABS, SRS, transmission and more) with live date and color graphing
Enhanced live date and for all vehicle system
Includes Bluetooth OBDII connector-optional extension cable available for easier plugging and unplugging of OBDII connector
Intuitive interface and easy to use
Customizable software-choose from over 70 Asian, European and North American manufacturer for enhanced capability
Single carline software priced individually per vehicle manufacturer
Additional coverage, capabilities and functions with each new software update
Available Car Models for Purchase:(You can download any two of those for free)
European: AUDI, BENZ, BMW, CITROEN, DACIA, EUROFORD, FIAT, GAZ, GMSA, JAGUAR, LANCIA, LANDROVER, MINI, OPEL, PEUGEOT, PORSCHE, RENAULT, ROMEO, ROVER, SAAB,SEAT, SKODA, SMART, SPRINTER, VAZ, VOLVO, VW, FORD
Aisan: ACURA, DAEWOO, DAIHATSU, HOLDEN, HONDA, HYUNDAI, INFINITI, JPISUZU, KIA, LEXUS, MAHINDRA, MARUTI, MAZDA, MITSUBISHI, NISSAN, PERODUA, PROTON,SSANGYONG, SUBARU, SUZUKI, TATA, TLISUZU, TOYOTA
Package Including:
1pc x EASYDIAG 2.0 PLUS
1pc x Password Paper
Reviews

17
#1 Ralph Mattheus
Oct 9, 2018

Super fast delivery to rostov in 6 days. Checked everything works. I recommend.
#1 Gabriel Kowalski
Dec 9, 2018

Ok. Thank you very much.
#1 Jane Holz
Aug 9, 2018

has not been tested yet but everything looks perfect
#1 eee errr
Feb 9, 2019

It arrived in time. Packed qualitatively. Test write off
#1 Ploffbili Ploffbili
Feb 9, 2019

Super fast delivery to rostov in 6 days. Checked everything works. I recommend.
#1 Punky Punky01
Sep 9, 2018

I received the goods, i liked the quality.
#1 subiza enrique
Jul 9, 2018

Ok. Thank you very much. this Launch X431 EasyDiag 2.0 Plus OBDII Code Reader for iOS/Android with Two Free Car Software is good quality, working very well
#1 David Adams
Jan 9, 2019

OK. Now received the email files right
#1 alieriele alieriele
Sep 9, 2018

The best seller here on the site there are unrivaled fast and reliable
#1 Myo min Thein
Dec 9, 2018

Great product very attentive wonderful store will negotiate more times with this team am very satisfied.
Previous: OBDSTAR X300M Special OBD2 OBDII Odometer Adjustment Mileage Correction Tool Support Mercedes Benz & MQB VAG KM Function
Next: Original Launch X431 EasyDiag 2.0 Diagnostic Tool for Android/iOS 2 in 1 Update Online