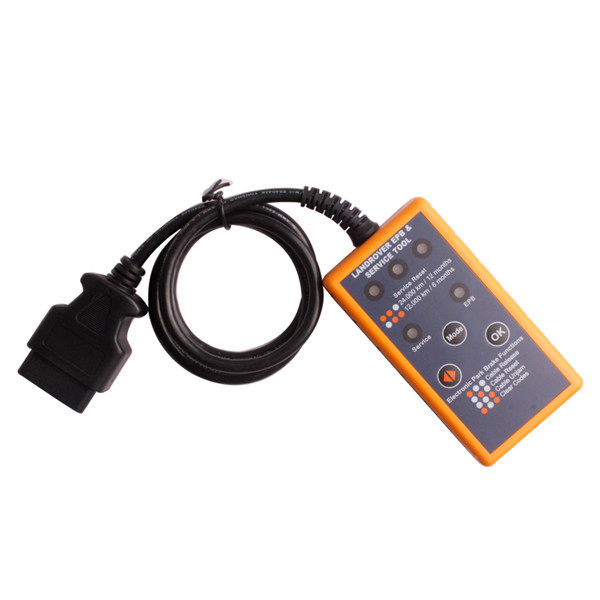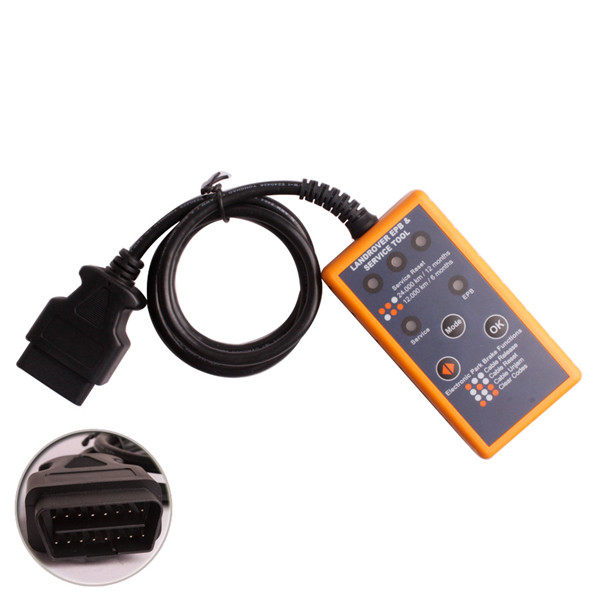 Description
Landrover Range Rover EPB & Service Reset Tool

No need connect with computer
Cannot be updated

Features
Handheld, user friendly, simple and easy to use
Compatible with latest CAN vehicles
Performs park brake function needed to service & repair brake systems
Resets service lights on Landrover / Range Rover range listed
Updateable (return back to SP Diagnostics)
Extra fast service indicator reset process
Overview
The new Landrover service tool has been designed not only to extinguish service indicators, but to provide electronic park brake functions such as releasing the park brake cable allowing the brakes to be changed
Fast and efficient, the service light reset function takes seconds, while other manufacturers equipment can take 10s of minutes!
Functions
Service Reset - Resets the service indicator on the vehicle
EPB Release - Releases the cable to allow the brakes to be changed on the vehicle
Cable Reset - Resets the cable after the emergency cable release has been activated
EPB Unjam - Allows the EPB to be un-jammed when the vehicle has entered a state when brakes screech when applying the park brake, the rear brakes squeak or rub when the vehicle is moving or there is evidence of shoe-drag.
Clear Codes - This allows you to clear any codes that are or have been present as a result of the emergency cable being activated or the park brake becoming jammed.
Service
Reset &
EPB:
Variant Engine Size Fuel Type Model Year
Land Rover
Discovery 3 All variants All Petrol / Diesel 05-09
Range Rover
Sport All variants All Petrol / Diesel 05-09
Packing list:
1pc x Landrover Range Rover EPB & Service Reset Tool
Previous: New BENZ SBC Tool W211/R230 ABS/SBC Tool