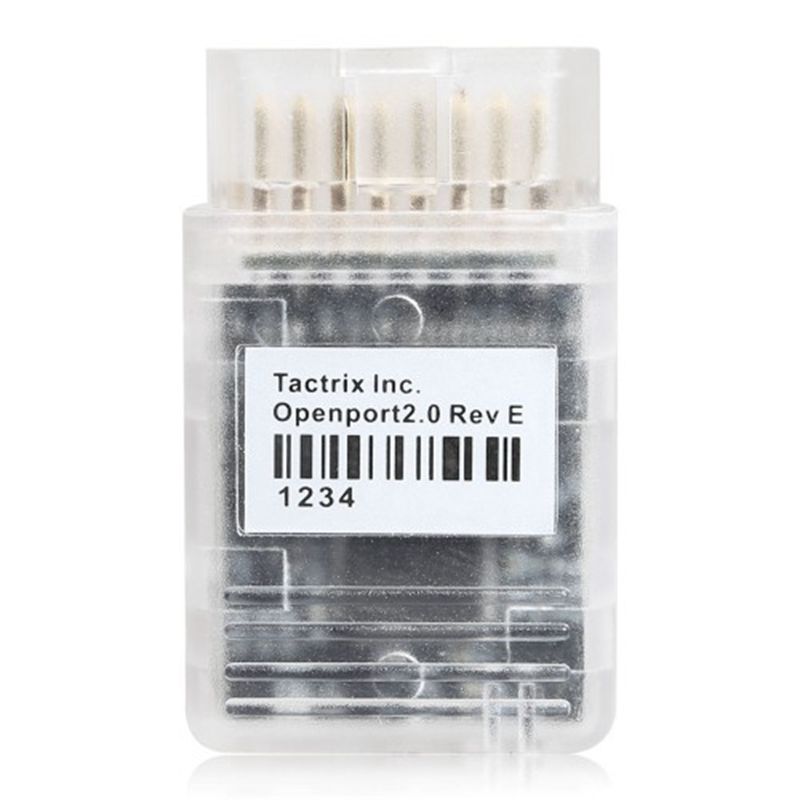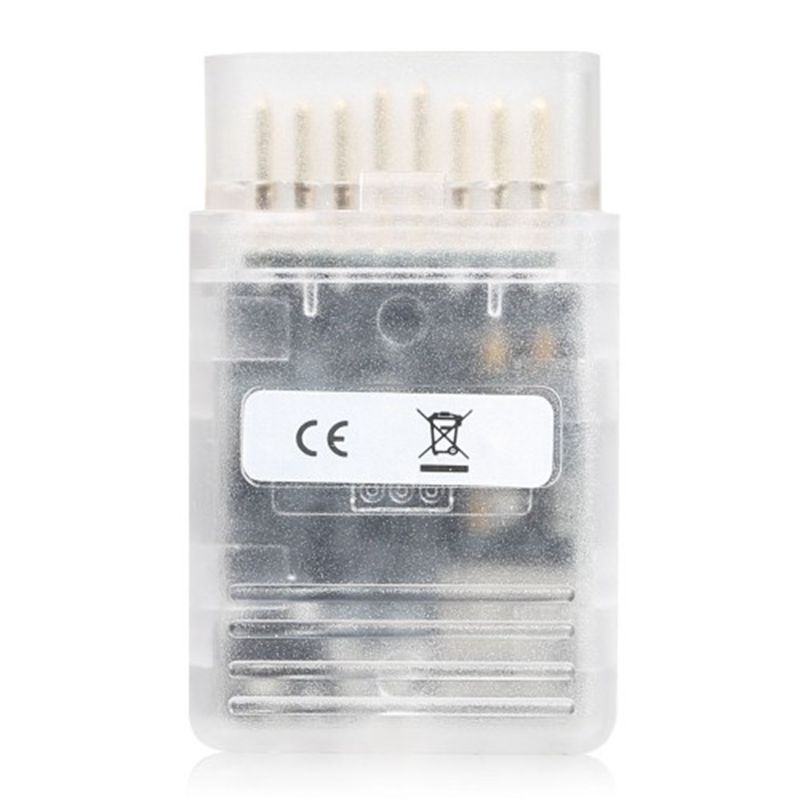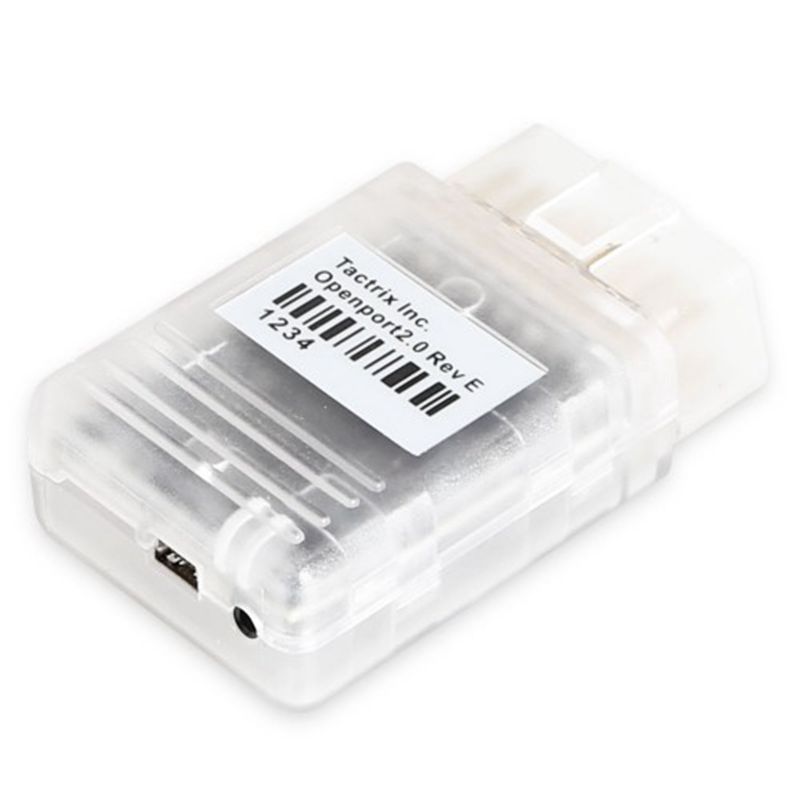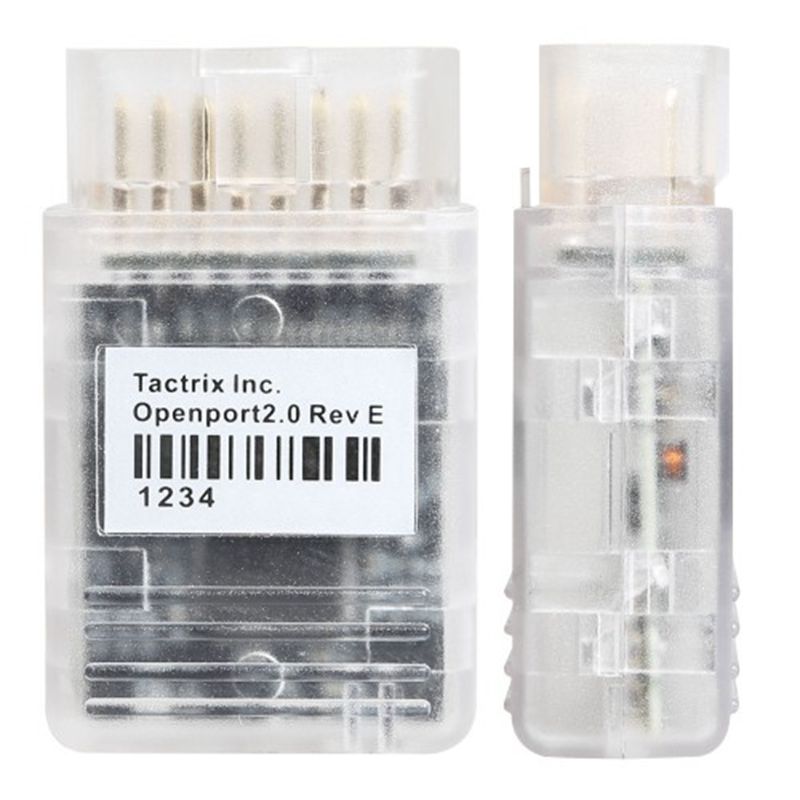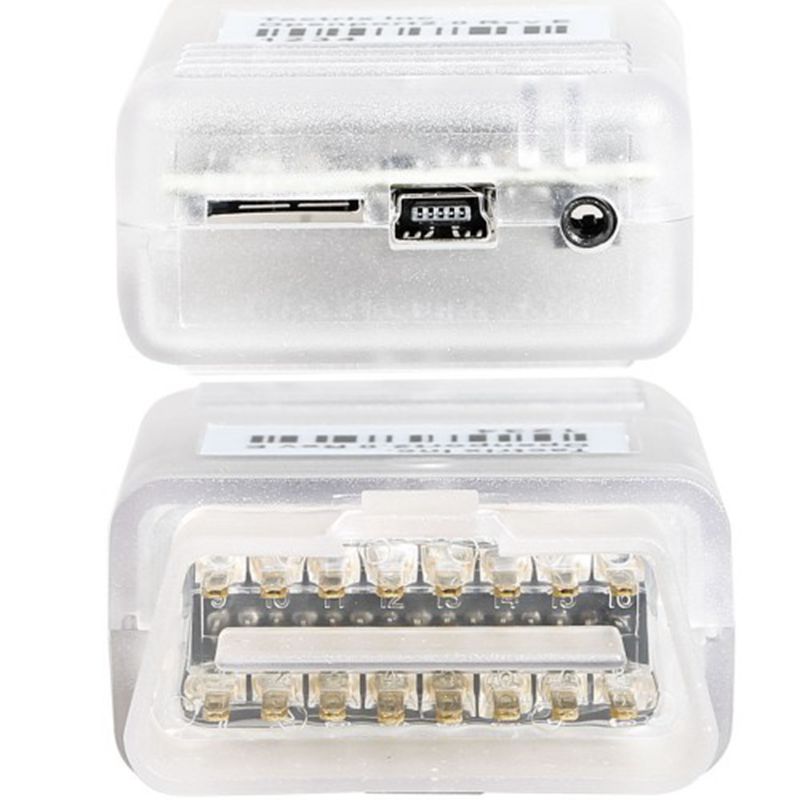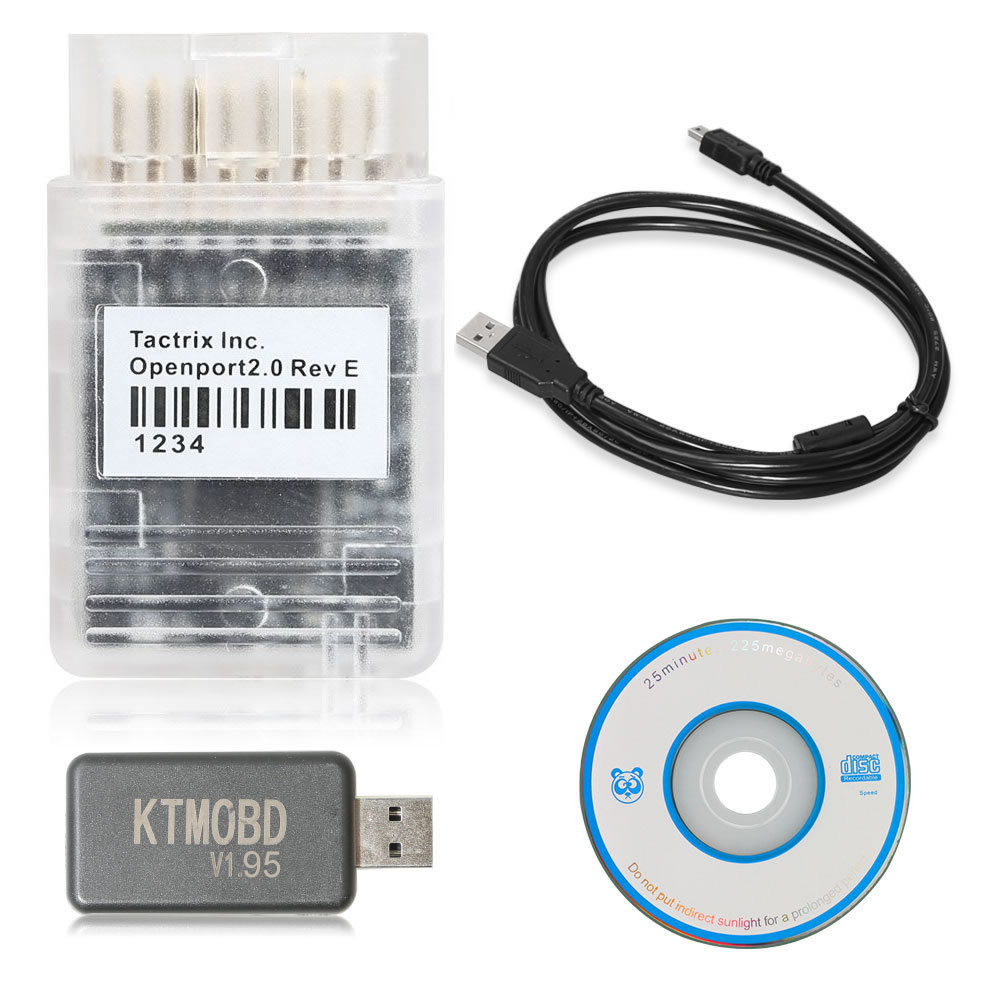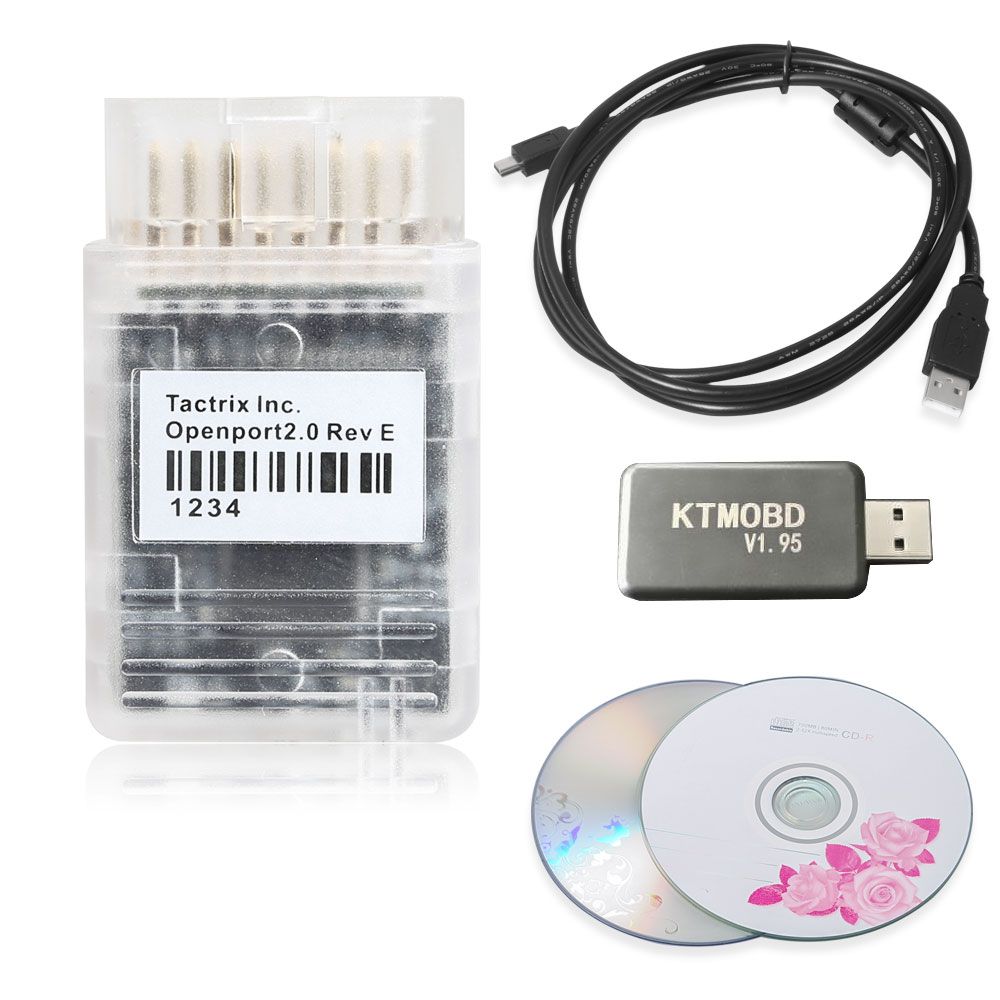 Description
Ford Focus 3: 1.5L Ecoboost 2015+ GTDI 150/180PS [FV6A] (EMS2510/EMS2511) (OBD)
Ford Kuga 2: 1.6L Ecoboost GTDI AT 150/182PS (MEDG17) (OBD)
Ford Kuga 2: 1.5L Ecoboost 2015+ GTDI 150/180PS [FV6A] (EMS2510/EMS2511) (OBD)
Ford Kuga 2: 2.5L Duratec Ti-VCT 150/171PS (OBD)
Ford Kuga 2: 2.5L Duratec Ti-VCT MY2017 150/171PS [GV6A] (EMS24XX) (OBD)
Ford Mondeo 5: 2.0L Ecoboost GTDI 200PS (MEDG17) (OBD)
Ford Mondeo 5: 2.5L Duratec Ti-VCT 150/171PS (OBD)
Ford Explorer: 3.5L Ecoboost V6 GTDI 360PS (MEDG17) (OBD)
Ford Explorer: 3.5L Cyclone V6 Ti-VCT 249/294PS (2011) (OBD)
Ford Explorer: 3.5L Cyclone V6 Ti-VCT 249/294PS (2016) (OBD)
Ford F150/250/350: 6.2L Boss V8, 5.0L Coyote V8 (OBD)
Mazda: 1.6L, 1.4L Z6/ZJ MT (Mazda3 2003+/512KB) (OBD)
Mazda: 1.3L ZJ (Mazda Demio 2003-/512KB) (OBD)
Mazda: 1.8L, 2.0L, 2.3L L8/LF/L3 (Mazda3/6/CX7 2004+/1MB) (OBD)
Mazda: 1.8L, 2.0L, 2.3L L8/LF/L3 (Mazda6 2003-2004/512KB) (OBD)
Mazda: 2.3L L3 USA (Mazda6 -2004/512KB) (OBD)
Mazda: 1.3L N3 (Mazda RX8 2003-/512KB) (OBD)
Mazda: 1.3L N3 (Mazda RX8 -2008/512KB) (OBD)
Mazda: 1.3L N3 (Mazda RX8 2009-2012/1MB) (OBD)
Mazda: 1.3L, 1.5L ZJ/ZY (Mazda2 2011+) (OBD)
Mazda: 1.5L ZY (Mazda2 US 2011+) (OBD)
Mazda: 1.6L Z6 (Mazda3 2010+) (OBD)
Mazda: 1.8L, 2.0L, 2.5L L8/LF/L5 (Mazda6 2008+) (OBD)
Mazda: 2.0L, 2.3L, 2.5L LF/L3/L5 (Mazda3/5/CX7 2010+) (OBD)
Mazda: 2.0L LF (Mazda Biante 2013+/2MB) (OBD)
Mazda: 1.5L, 2.0L, 2.5L SKYACTIV-G P5/PE/PY (Mazda3/CX5/6 Denso) (OBD)
Mazda: 2.2L SKYACTIV-D SH (Mazda3/CX5/6 Denso) (OBD)
Mazda: 1.6L Z6 (Mazda3 2013+ Denso) (OBD)
Mazda: 1.5L, 2.0L, 2.5L SKYACTIV-G P5/PE/PY (Mazda3/CX5/6 Denso Crypted) (OBD)
Mazda: 2.2L SKYACTIV-D SH (Mazda3/CX5/6 Denso Crypted 2MB) (OBD)
Mazda: 1.5L, 2.2L SKYACTIV-D S5/SH (Mazda2/3/CX5/6 Denso Crypted 3.75MB) (OBD)
Mazda: 1.6L Z6 (Mazda3 2013+ Denso Crypted) (OBD)
Honda: Honda AT/CVT/DCT Generic Read-Only (OBD)
Honda: PGM-FI (Keihin SH72546/3.75MB) (OBD)
Honda: PGM-FI (Keihin MPC5566/3MB) (OBD)
Honda: PGM-FI (Keihin TC1782/2.5MB) (OBD)
Honda: AT/CVT/DCT (Keihin 512KB) (OBD)
Honda: AT/CVT/DCT (Keihin 1MB) (OBD)
Honda: PGM-FI (Matsushita SH7058/1MB) (OBD)
Honda: PGM-FI (Matsushita SH72543/2MB) (OBD)
Honda: PGM-FI 2013+ (Matsushita SH72543/2MB) [Test] (OBD)
Honda: PGM-FI (Panasonic TC179X/4MB) (OBD)
Honda: AT/CVT/DCT (Matsushita 512KB) [Test] (OBD)
Honda: PGM-FI (Continental MPC5554/2MB) (OBD)
Honda: PGM-FI (Hitachi SH7058/1MB) [Test] (OBD)
Honda: PGM-FI (Hitachi SH7059/1.5MB) [Test] (OBD)
Honda: Accord 3.5L 2013+ (Hitachi SH72543/2MB) (OBD)
Honda: PGM-FI (Hitachi MPC5554/2MB) [Test] (OBD)
Honda: PGM-FI (Bosch EDC17CP06/EDC17CP16/2MB) [Test] (OBD)
Honda: PGM-FI (Bosch MED17.9.3/4MB) [Test] (OBD)
Honda: Accord 7 2003-2005 (Matsushita RBA/RBB/RBG SH7055/512KB) (OBD)
Honda: Accord 7 2006-2007/TSX 2004-2005 (Matsushita RBA/RBB/RBG SH7055/512KB) (OBD)
Honda: Accord/CR-V/Element/Legend/Odyssey/Ridgeline (Keihin SH7058/1MB) (OBD)
Honda: Accord/Element/Inspire (Keihin SH7055/512KB) (OBD)
Honda: Legend/Acura TL 2005-2007 (Keihin RJA/RDA SH7058/1MB) (OBD)
Honda: CR-V 2002/2005-2007 (Keihin PPA/PNL SH7058/1MB) (OBD)
Honda: Fit/Jazz/Airwave 2001-2007 (Keihin OKI ML66Q592/192KB) (OBD)
Acura: MDX 2003-2007 (Motorola RDJ SH7055/512KB) (OBD)
Honda: Accord 7 USA (Motorola RCA/RCB/RCE SH7055/512KB SH7058/1024K) (OBD)
Nissan: EFI 705520N (Hitachi SH7055/512KB) (OBD)
Nissan: EFI 705821N (Hitachi SH7058/1MB) (OBD)
Nissan: EFI 705823N (Hitachi SH7058/1MB) (OBD)
Nissan: EFI 705826N (Hitachi SH7058/1MB) (OBD)
Nissan: EFI 705524N (Almera Classic) (Hitachi SH7055/512KB) (OBD)
Nissan: EFI 705529N (Almera Classic) (Hitachi SH7055/512KB) (OBD)
Nissan: EFI Generic Read-Only (Hitachi) (OBD)
Nissan: EFI SH705519N (Hitachi SH7055/512KB) (OBD)
Nissan: EFI SH705822N, SH705828N (Hitachi SH7058/1MB) (OBD)
Nissan: EFI SH705927N (Hitachi SH7059/1.5MB) (OBD)
Nissan: EFI SH725331N (Hitachi SH72531/1.25MB) (OBD)
Nissan: EFI S7253332N (Hitachi SH72533/2MB) (OBD)
Nissan: EFI SH72533 Gen 2 (2014+) Calibration (Hitachi SH72533/2MB) (OBD)
Nissan: Nissan 2.3L dCi SID 309 (TC1767/2MB) (OBD)
Nissan: 1.2T EMS3155 UDS (TC1782/2.5MB) (OBD)
Nissan: 1.5L dCi SID309 UDS (TC1767/2MB) (OBD)
Subaru: Forester, Impreza, Legacy 1998-2002 K-Line (UJ WA12212920/128KB) (OBD)
Subaru: Forester, Impreza, Legacy 2000-2002 K-Line (UJ WA12212930/256KB) (OBD)
Subaru: Forester, Impreza, Legacy 2002-2005 K-Line (UJ/Hitachi WA12212940/384KB) (OBD)
Subaru: Forester, Impreza, Legacy 2002-2005 K-Line (UJ/Hitachi WA12212970/512KB) (OBD)
Subaru: Forester 2006, Impreza 2006-2007 K-Line (Hitachi WA12212970/512KB) (OBD)
Subaru: For 2007-2008, Imp 2008+, Leg 2006+ CAN (Hitachi WA12212970/512KB) (OBD)
Subaru: Forester 2009-2011/Legacy 2010-2011 K-Line (Hitachi SH7058/1MB) (OBD)
Subaru: Forester 2009-2011/Legacy 2010-2011 CAN (Hitachi SH7058/1MB) (OBD)
Subaru: Forester 2013+ CAN (Hitachi SH7059/1.5MB) (OBD)
Subaru: Forester 2013+ CAN (Hitachi SH72543/2MB) (OBD)
Subaru: 2.5L, 3.0L, 2.0T, 2.5T Denso 2003+ K-Line (SH7055/512KB) (OBD)
Subaru: 2.5L, 3.0L, 2.0T, 2.5T Denso 2003+ K-Line (SH7055S/512KB) (OBD)
Subaru: 2.5L, 3.0L, 2.0T, 2.5T Denso 2003+ K-Line (SH7058/1MB) (OBD)
Subaru: 2.5L, 3.0L, 2.0T, 2.5T Denso 2007+ CAN-bus (SH7058S/1MB) (OBD)
Subaru: 2.0L, 2.5L, 3.0L, BRZ Denso 2013+ CAN-bus (SH72531/1.25MB) (OBD)
Subaru: 1.6L, 2.0L DI Denso 2018+ CAN-bus (1N83M/1.5MB) (OBD)
Subaru: 2.0L Denso Diesel Euro 4 CAN-bus (SH7058S/1MB) (OBD)
Subaru: 2.0L Denso Diesel Euro 5 CAN-bus (SH7059/1.5MB) (OBD)
Subaru: 2.0L Denso Diesel Euro 6 CAN-bus (SH72543/2MB) (OBD)
Chevrolet: 2.0L, 2.2L CDTI (DCM3.7) (OBD)
SsangYong: 2.0L XDI (DCM3.7AP) (OBD)
VAG: 1.2L TDI (DCM3.7) (OBD)
Mitsubishi: Colt MT (MH8304F/512KB) (OBD)
Mitsubishi: Colt AT (MH8304F/768KB) (OBD)
Mitsubishi: Galant 9 2.4L (2005-) (MH8304F/768KB) (OBD)
Mitsubishi: Pajero MT (2007-) (MH8302F/512KB) (OBD)
Mitsubishi: Pajero AT (2007-) (MH8304F/768KB) (OBD)
Mitsubishi: Pajero Sport (2010-) (MH8106F/1MB) (OBD)
Mitsubishi: Lancer X 1.5L (2007-), Outlander XL JDM (MH8104F/512KB) (OBD)
Mitsubishi: ASX (-2014), Lancer X 1.6/1.8/2.0L, Outlander XL (MH8106F/1MB) (OBD)
Mitsubishi: ASX (2014-), Mirage, Outlander 3 (2013-) (MH8115F/1.25MB) (OBD)
Mitsubishi: Denso Diesel (SH7058/SH7058S/1MB SH7059/1.5MB) (OBD)
Mitsubishi: CVT Lancer X/ASX 1.8/2.0L, Outlander XL/3 2.0/2.4L (MH8104F/512KB MH8106F/1MB) (OBD)
Mitsubishi: AT Pajero Sport (2010-), Lancer X 1.5/1.6L (MH8102F/512KB) (OBD)
Mitsubishi: AT Outlander XL 3.0L (MH8104F/512KB) (OBD)
Mitsubishi: AT Pajero 4 (2007-) (Aisin/512KB) (OBD)
Mitsubishi: TC-SST Getrag 6DCT470 [Test] (OBD)
Mitsubishi: Getrag 6DCT470 Boot (MICRO) [Test] (OBD)
Mitsubishi: Getrag 6DCT470 Boot (EEPROM) [Test] (OBD)
Mitsubishi: K-Line/Bootloader (MH720xF/MH810xF/MH820xF/MH830xF) (OBD)
Mitsubishi: K-Line Bootloader (MH8115F) (OBD)
China: Chery/Great Wall/Lifan ME17 (ME17.8.8) (OBD)
China: Geely/Great Wall/LuxGen MT80 K-Line Calibration (Delphi MT80) (OBD)
China: Geely/Great Wall/LuxGen MT80 CAN-bus (Delphi MT80) (OBD)
China: Great Wall 2.0L TD (DCM3.7) (OBD)
Toyota: 76F0038/39/40/70/85, MPC565, SH72512 CAN-bus (OBD)
Toyota: 76F0038/39/40/50/70/85 GearBox CAN-bus (OBD)
Toyota: 76F0038/39/40/50/70/85 HV Control CAN-bus (OBD)
Toyota: 76F0004/12/23/38/39/40/70/85, MPC565 K-Line (OBD)
Toyota: 76F0004/12/23/38/39/40/70/85, MPC565 K-Line New (OBD)
Toyota: 76F0004/12/23/38/39/40/70/85 K-Line JDM (OBD)
Toyota: 76F0196/198/199/219 CAN-bus (OBD)
Toyota: 76F0196/198/199/219 P5-CAN-bus (OBD)
Toyota: 76F0199 GearBox P5-CAN-bus (OBD)
Denso: SH7055/SH7058(S)/SH7059 FLASH (512KB/1024KB/1536KB) (JTAG)
Denso: SH7055/SH7058(S)/SH7059 FLASH 250Kbps (512KB/1024KB/1536KB) (JTAG)
Denso: Mitsubishi/Nissan/Subaru Diesel SH7058(S)/SH7059 EEPROM (86) (JTAG)
Denso: Nissan Diesel SH7055 EEPROM (56) (JTAG)
Denso: Mazda3 Z6 -2009 SH7055/SH7058 EEPROM (56) (JTAG)
Denso: Subaru Metal-Case SH7055/SH7058 EEPROM (56) (JTAG)
Denso: Subaru Plastic-Case SH7058 EEPROM (86) (JTAG)
Denso: Subaru Plastic-Case SH7058 EEPROM (56) (JTAG)
Denso: Subaru Plastic-Case SH7058S EEPROM (86) (JTAG)
Denso: Subaru Plastic-Case SH7058S EEPROM (56) (JTAG)
Denso: Suzuki Liana/Jimny SH7055 EEPROM (56) (JTAG)
Denso: Suzuki SH7055/SH7058 EEPROM (56) (JTAG)
Denso: Suzuki SH7058S EEPROM (56) (JTAG)
Denso: Opel 1.7L CDTI SH7055 EEPROM (66) (JTAG)
Denso: Opel 1.7L CDTI SH7058/SH7059 EEPROM/1 (86) (JTAG)
Denso: Opel 1.7L CDTI SH7058/SH7059 EEPROM/2 (86) (JTAG)
Denso: Opel 1.7L CDTI SH7058/SH7059 EEPROM/3 (86) (JTAG)
Denso: Opel 1.7L CDTI SH7059 EEPROM/4 (86) (JTAG)
Fuso Canter K-Line (EDC7C4-6/EDC16C31) (OBD)
Fuso Canter CAN-bus (EDC7C4-6/EDC16C31) (OBD)
Fuso Canter Euro 5 CAN-bus (EDC17CP15) (OBD)
Reviews

16
#1 Gohar Cheshmejyan
Nov 9, 2018

Super fast, tried on my car works perfect. Great seller.
#1 Ismo Nelivuo
Oct 9, 2018

super voundre
#1 Hernan Veliz
Jan 9, 2019

All the best, very fast! Thank you!
#1 Rudolf Avetisian
Oct 9, 2018

A professional approach, I recommend the seller
#1 Gilberto Zandoná
Mar 9, 2019

Received it, but not tried it yet
#1 ROGERIO FREIRE
Oct 9, 2018

Everything ok again
#1 nico gofaone pilane
Jun 9, 2018

Great product arrived super fast via office for Brasil recommend. this KTMOBD ECU Programmer & Gearbox Power Upgrade Tool Plug and Play via OBD with Dialink J2534 Cable is good quality, working very well
#1 adineia andrade loureiro
Nov 9, 2018

Could you put low value as import duty for the package?
#1 Dominique Vankrunkelsven
Sep 9, 2018

works Perfect Thank You
#1 LaptopLarry9 LaptopLarry9
Sep 9, 2018

All perfect, as always. Free. blisteringly fast
Previous: LAUNCH TS971 TPMS Bluetooth Activation Tool Wireless Car Tire Pressure Sensor Monitoring 433Mhz/315Mhz
Next: Newest FVDI SVCI J2534 Programmer for Ford & Mazda IDS V116 Diagnostic Tool Support Online Module Programming