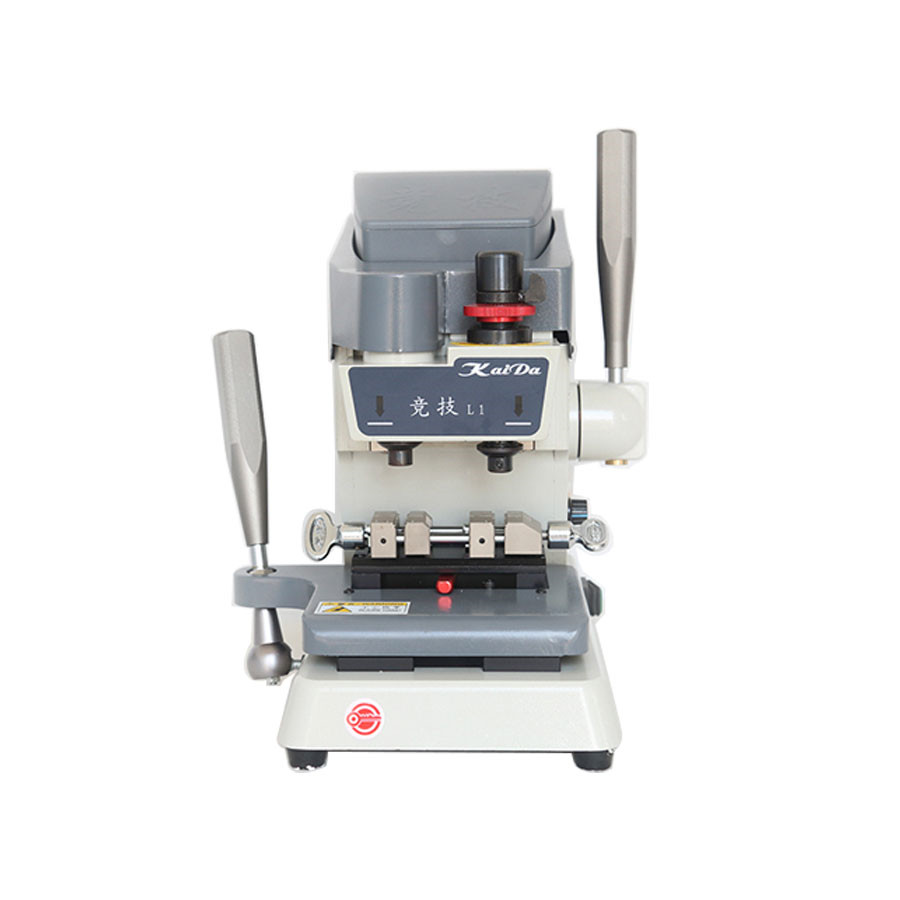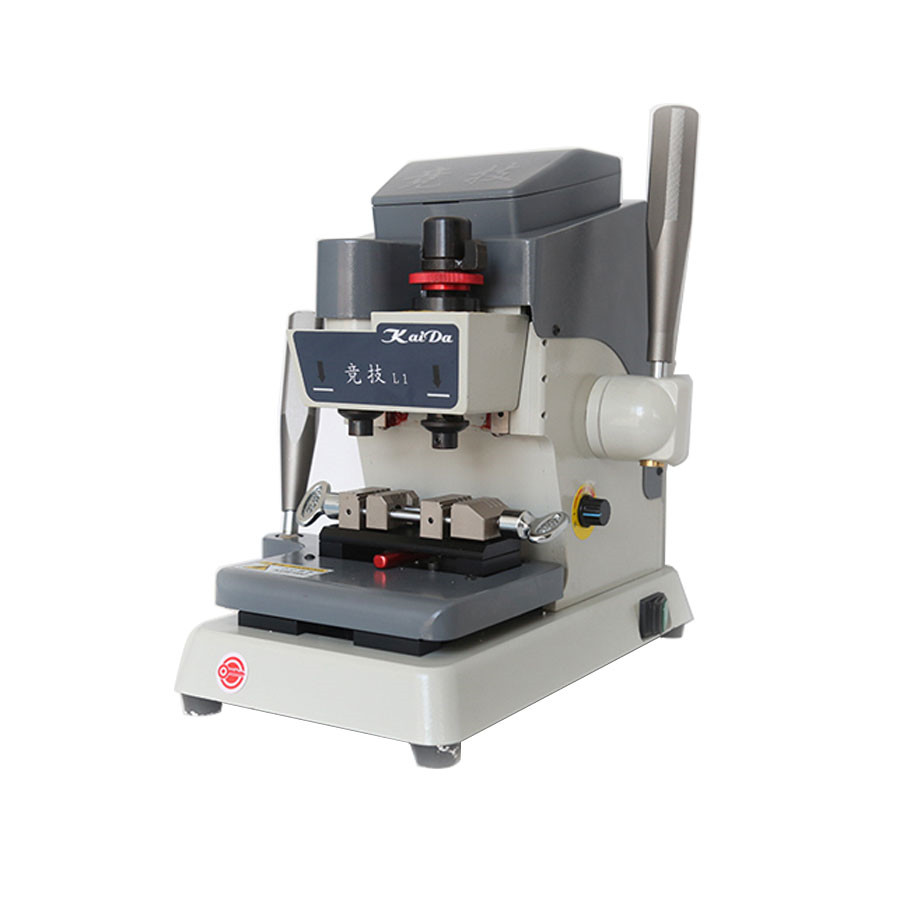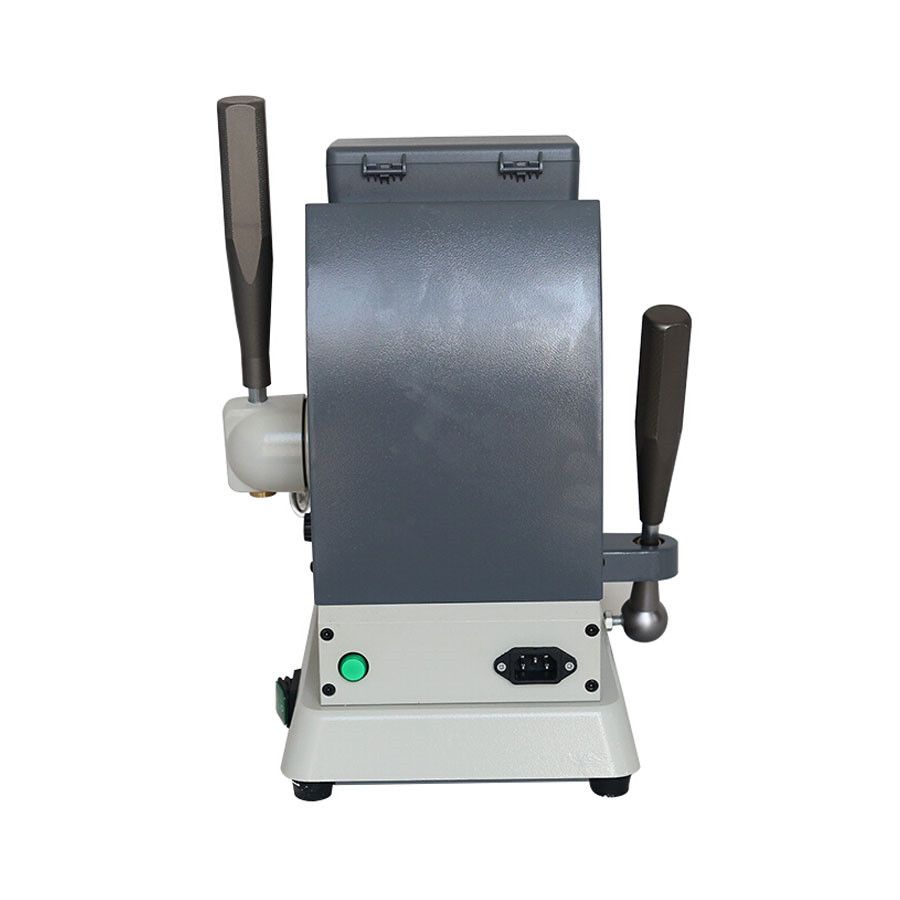 Description
Newest JingJi L1 Vertical Operation Key Cutting MachineFeatures:
1.Straight line slide carriage makes cutting smooth and effortless
2.Cutter speed regulated to 1800rpm
3.Automatical precised callibration system
4.Spring loaded tracer point makes perfect depth alignment
5.Micrometric adjustment tracer system limits the cutting difference within 0.03mm
6.Horizontal movement locking mechanism makes vertical cutting stable
7.Cutting depth locked mechanism makes accurate result
8.Armrest support makes the cutting forward stable and smooth
9.Large storage area for key blanks or other accessories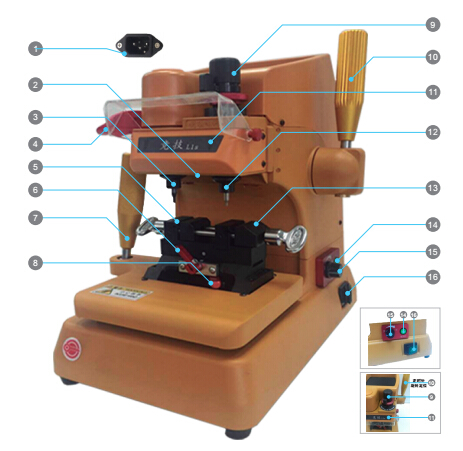 1.Power connection : AC110v/ 220v
2.LED light
3.Cutter
4.Armrest support
5.Clamp to secure key blank
6.Knob to secure jaws
7.Horiz ontal and vertical slide handle
8.Horiz ontal movement lock ing bar
9.Micrometric adjus tment knob
10.Cutting depth locking handle
11.Calibration light
12.Tracer
13.Clamp to secure original keys
14.Calibration button
15.Cutting speed control knob
16.Power switch
◇ Callibration system indicated by LED light makes precisely cutting
◇ Transparent cutting shield guarantees safety operation,LED illuminatingsy stem
◇ Straight line slide carriage makes cutting smooth and effortless
◇ High speed cutting strength drived by DC motor with low noise
◇ Cutter speed regulated to 8500rpm
◇ Cutting depth locking mechanism makes ac curate result
◇ AC 100-240V input power
◇ Removable jaw guarantees quick replacement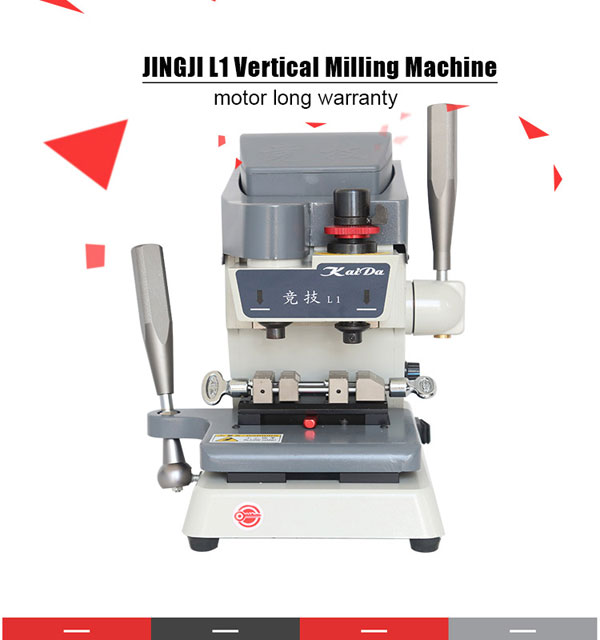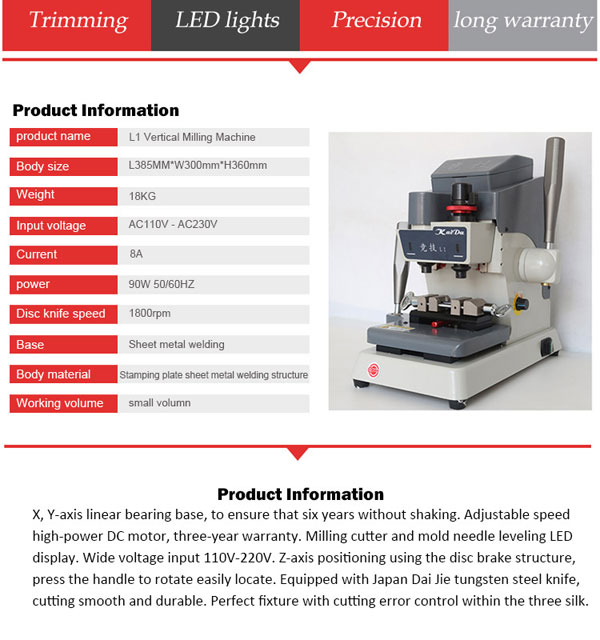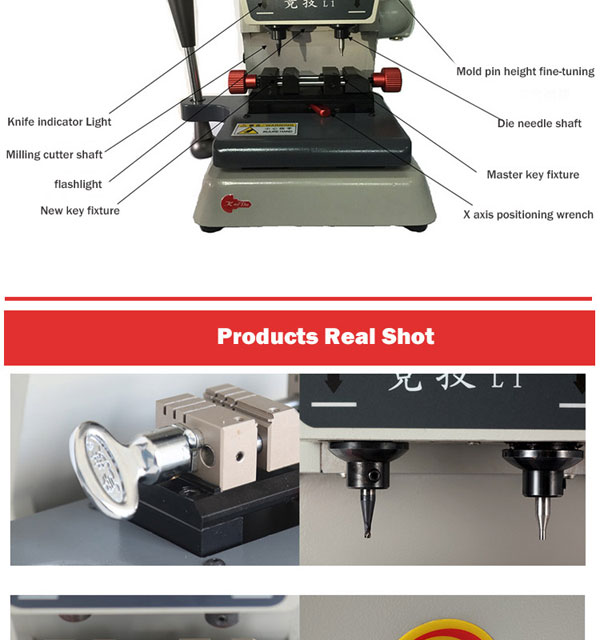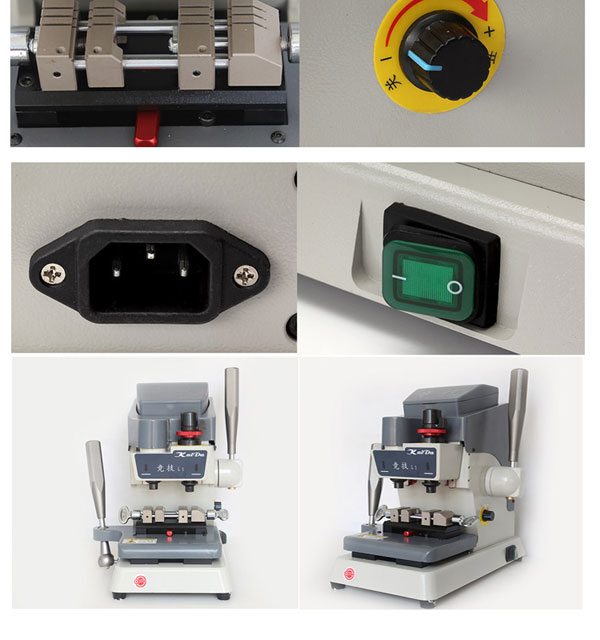 Specification:
Voltage supply: AC110V-AC230V
Weight : 18KG
Current : 8A
Power: 90W 50-60HZ
Cutter speed: 1800rpm
Size: 385MM * 300MM * 360MM
Package Includes:
1set x L1 Vertical
Key Cutting Machine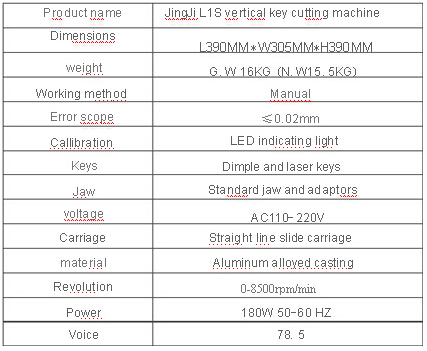 Reviews

10
#1 BuyAnafranilOnline BuyAnafranilOnline
Feb 9, 2019

Got, installed, proga found it, from the internet is untied, tomorrow i will check again, while i like everything
#1 mark sigala
Feb 9, 2019

Wrote to the seller, you can send today. The seller confirmed that there is in stock, will be able to send. The parcel was sent on the same day, thank you very much, fast delivery, the goods will match the description. Ordered from russia.
#1 rodolfo bonjoc
Feb 9, 2019

Fast delivery, the machine good quality. Investment zwróciła after first use. Recommend.
#1 dpresidenkale Holland
Feb 9, 2019

Seller many thanks, after the order, sent the next day. In 3 days the courier brought the order home. I order goods from this seller not the first time, i highly recommend!
#1 zydrunas lelevicius
Sep 9, 2018

very good are satisfied with fast shipping
#1 martijn eck van
Nov 9, 2018

Everything seems ok, but not yet tried
#1 Daniel Suarez
Jul 9, 2018

Great product very attentive wonderful store will negotiate more times with this team am very satisfied. this Newest JingJi L1 Vertical Operation Key Cutting Machine is good quality, working very well
#1 Юрий Перехрест
Apr 9, 2019

Excellent product
#1 edward monroe
Mar 9, 2019

Good product I recommended.
#1 santiago davila hernandez
Jun 9, 2018

Works, everything is fine!
Previous: XTool U485 Eobd2 OBD2 CAN BUS Auto Diagnostic Scanner
Next: New VXDIAG Multi Diagnostic Tool for BMW & BENZ 2 in 1 Scanner With Software HDD