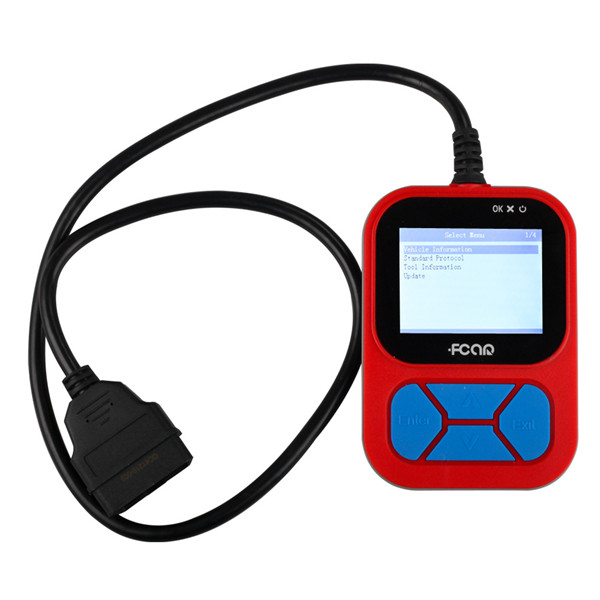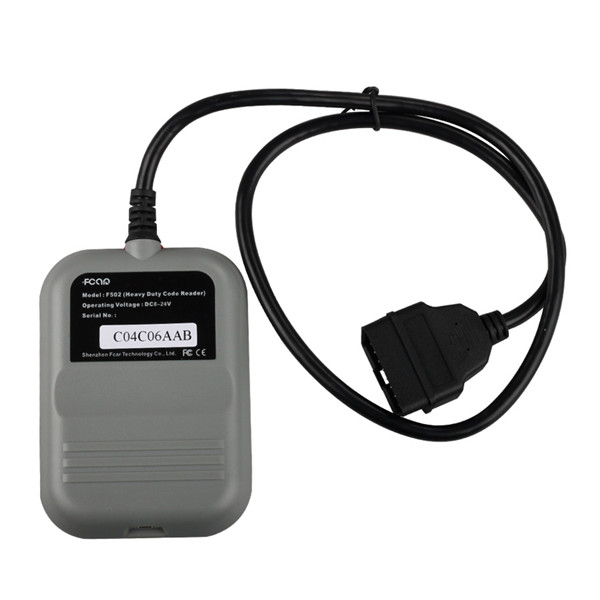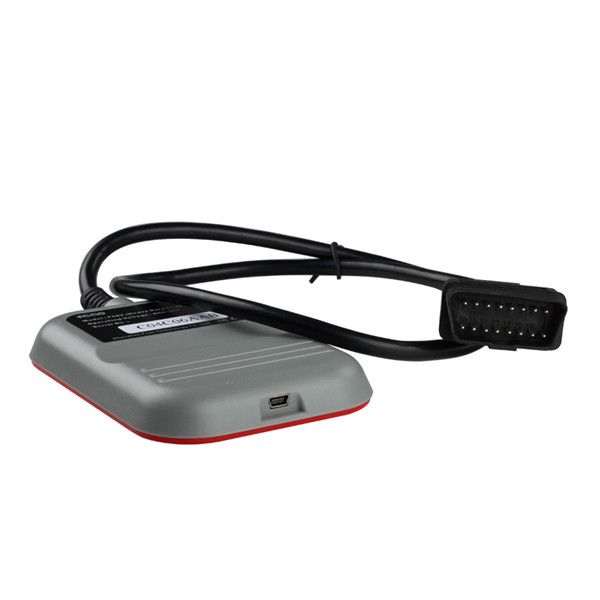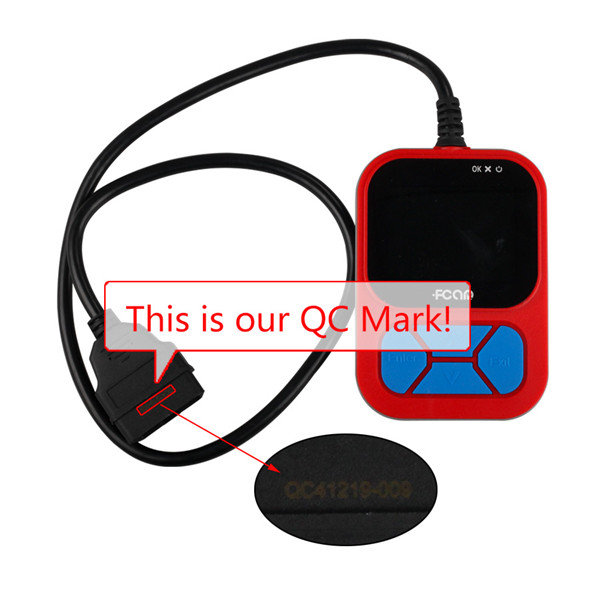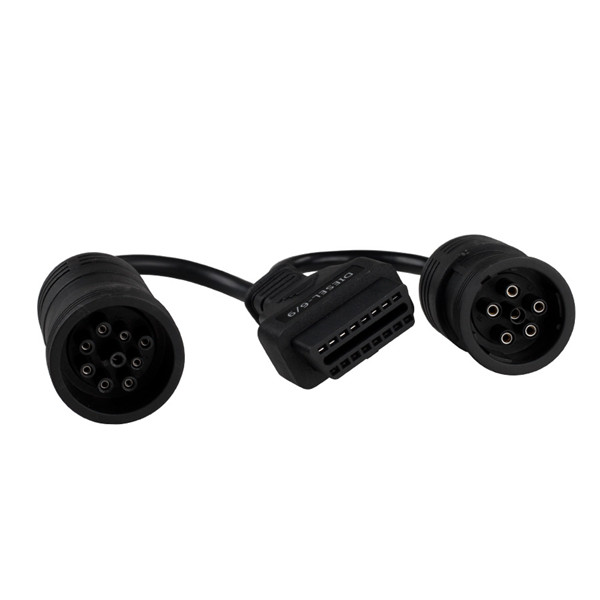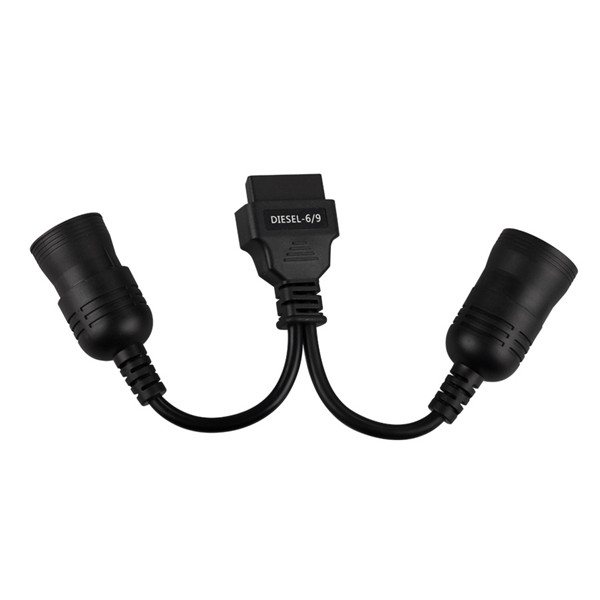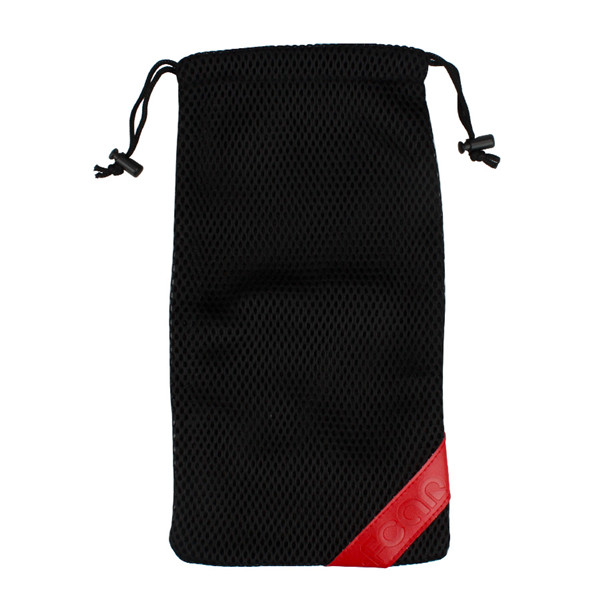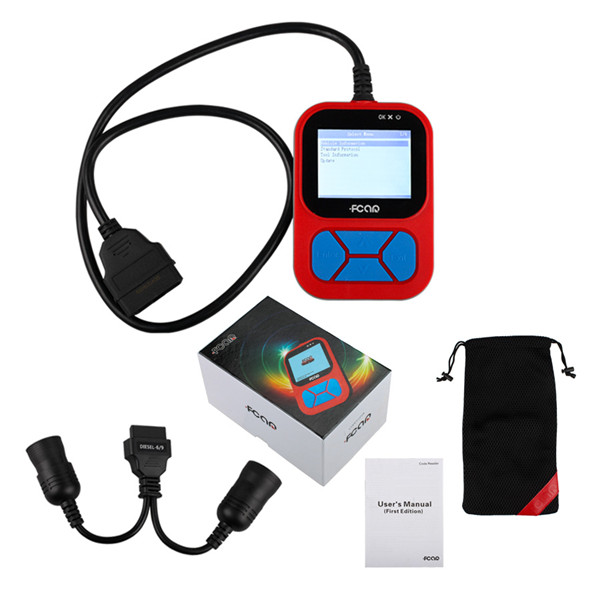 Description
Fcar F502 Heavy Dutry Code ReaderTop 6 Reasons to get Fcar F502 Heavy Duty Code Reader:
1.Exclusive Sale Heavy Duty Code Reader
for the vehicles with standard protocol of heavy-duty trucks
(J1939 and J1708)
2.Operation Methods:
Diagnose the vehicles
by OBD16
via
diesel 6PIN
and
diesel 9PIN
Diagnostic Protocol.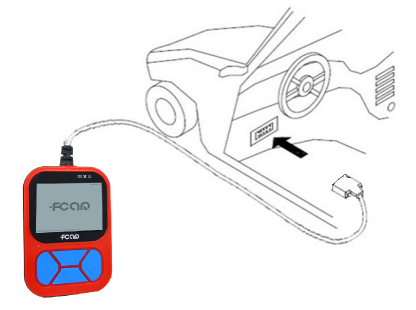 3.Supported Language: English
4.Update Online on Official Website
5.Read DTC
6.Support ECU of vehicles like CUMMINS、Bosch、DELPHI

Fcar F502 code reader Functions
Engine #1
Turbocharger
Transmission
Axle, Power Unit
Axle, Trailer
Brakes, Power Unit
Brakes, Trailer #1
Instrument Cluster
Trip Recorder


Fcar F502 Parameters:
Screen size :2.8 inch 320×240 LCD
Work voltage:8V ~ 32V
Work current :Typical value <100mA
Connection method :Standard 16-PIN OBD diagnostic connector
Working temperature :0℃~ 50℃
Storage environment temperature: -20℃~70℃
Relative humidity: 60%
Product size(mm):123×88×27
Weight of the main unit: 280g
Fcar F502 Firmware Display: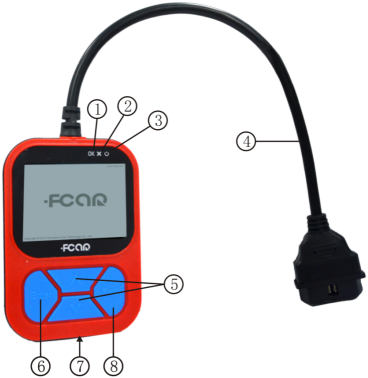 OK diagnosis normal indicator light: The indicator light is on in communication diagnosis.
OK diagnosis failure indicator light: The indicator light is on when there is a failure of communication diagnosis;
Voltage indicator light: The indicator light is on when the machine is connected to OBDⅡ diagnostic sockets.
Diagnosis communication line, which should be connected to OBDⅡ diagnostic sockets on the vehicle;
Up and down buttons
Enter: The button for confirmation;
USB data line interface: Backup interface for data connecting;
Exit: The button for cancellation and back.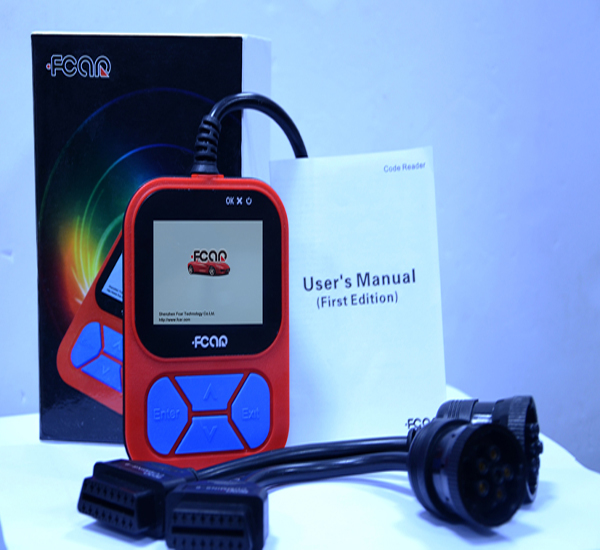 Reviews

10
#1 Stephen Bavington
Aug 9, 2018

super voundre
#1 Virginio Rodrigo Santos
Dec 9, 2018

The product arrived in good condition and within the terms stipulated.
#1 carlos oliveira
Jul 9, 2018

Thanks working perfect!!!!!
#1 Michael Bennett
Jun 9, 2018

All the best works great!
#1 saoleosenyalo saoleosenyalo
Oct 9, 2018

Very good. Arrived before the deadline.
#1 Pedro Ayudant
Oct 9, 2018

pretty good to use,thanks for your help!
#1 Fatima EL BAROUDI
Dec 9, 2018

The seller sent promptly. I chose according to reviews. How to check add feedback this Fcar F502 Heavy Vehicle Code Reader is good quality, working very well
#1 Mark Lemay
Dec 9, 2018

Everything is fine
#1 breaccurn breaccurn
Nov 9, 2018

The order came for 3 days, everything would be so!!!! I'll check, i'll add a review.
#1 James Thompson
Aug 9, 2018

Great company!!!!
Previous: New JINGJI L2 Vertical Key Cutting Machine
Next: New OBDSTAR TP50 Intelligent Detection TPMS Activation Reset & Diagnostic Tool