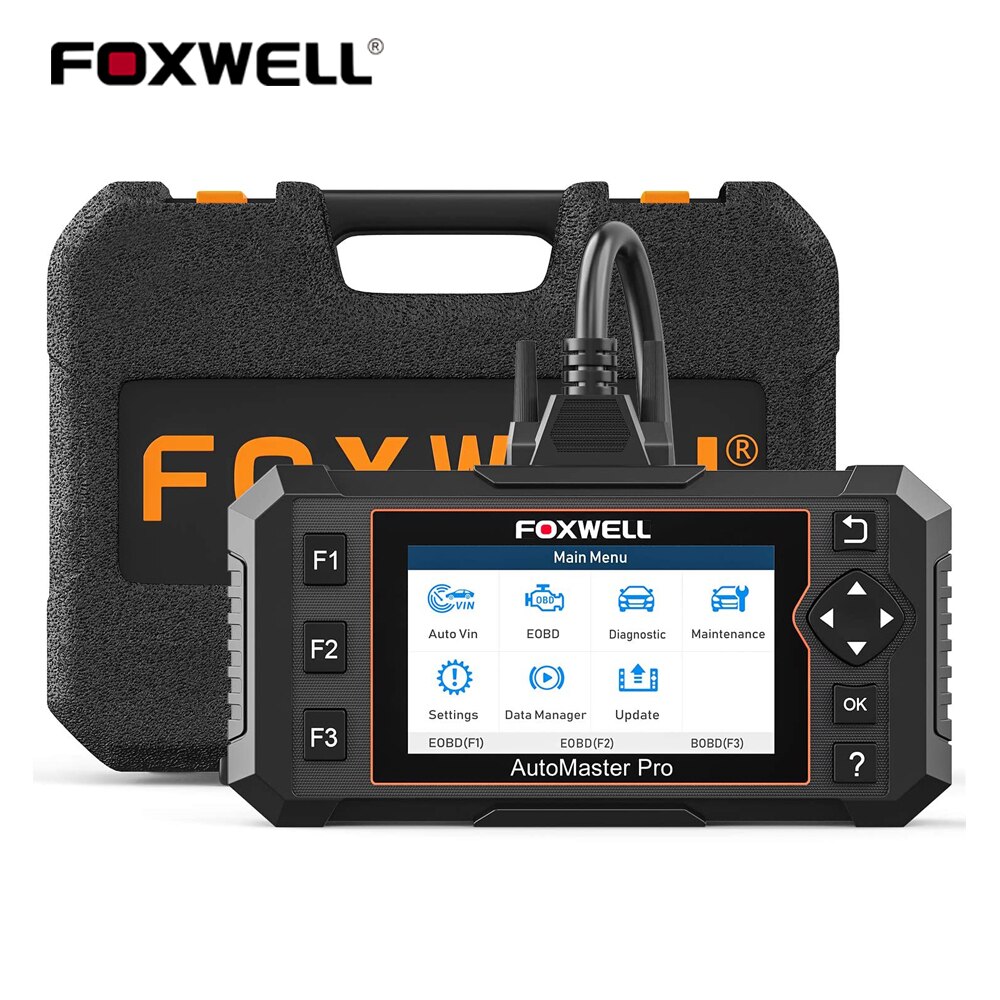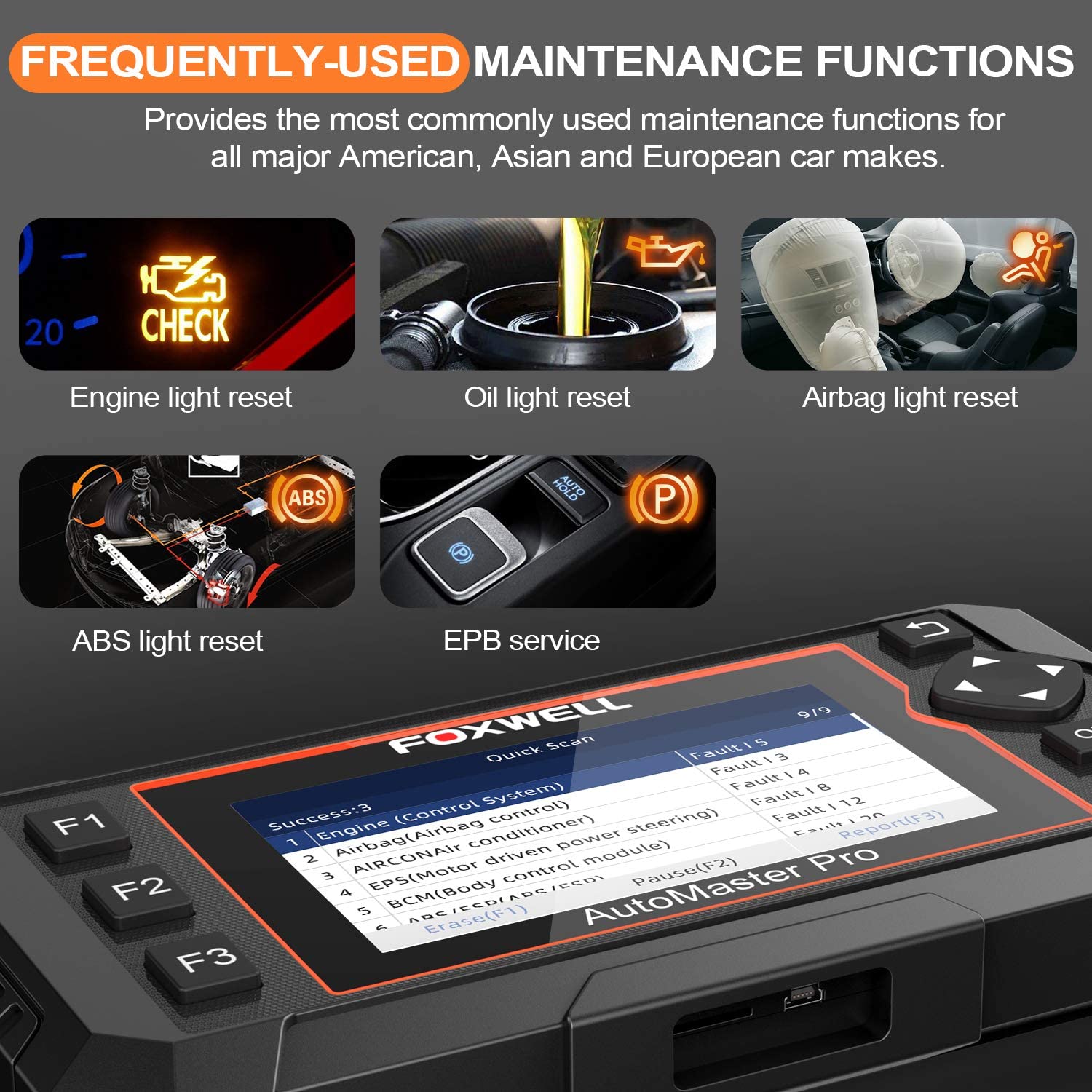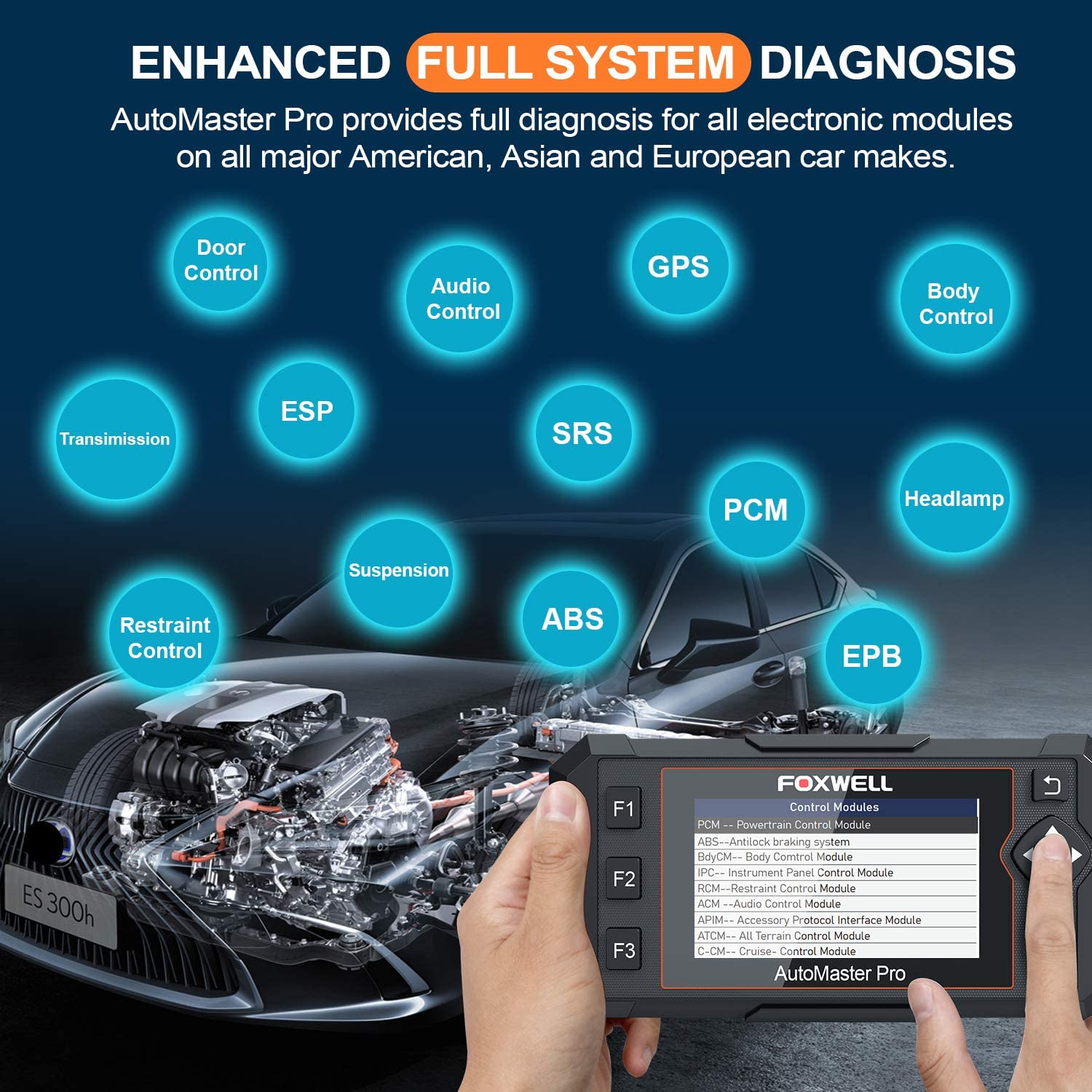 Related Accessories/Similar Items
Description
Foxwell NT624 Elite OBD2 Scanner Full System OBD2 Automotive Scanner EPB Oil Reset Diagnostic Tool Car Accessories Free Update​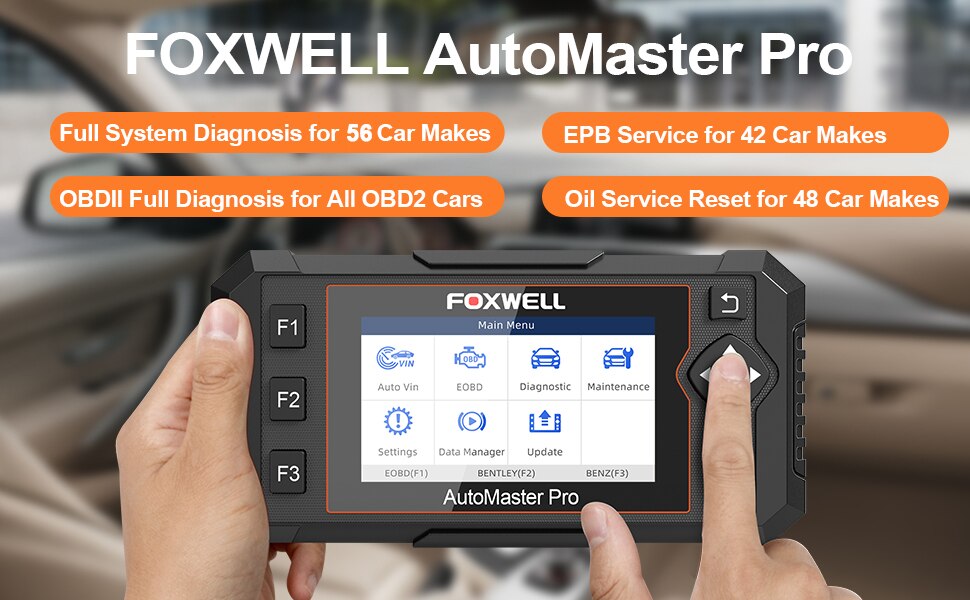 Top reason to choose NT624 Elite:
1.Full System Diagnose multiple vehicle makes(including the latest 2018/2019 models).
2.Identifies car quickly and easily with one-key VIN reading, retrieves ECU information.
3.Oil Service reset coverage includes 48 makes, Electronic Park Brake coverage includes 42 makes.
4.Read and clear codes of all electronic modules.
5.Multi Language Support:Korea, Spanish, Portuguese, French, Thai, Hungarian, Swedish, English, Dutch, Japanese, Italian, German,Russian.
6.Shows live sensor date and provides date graphing, display freeze frame date.
7.Merges PID graphs for easy and intuitive diagnosis.
8. As easy as 1-2-3 with large TFT color screen and menu-driven operations.
9.Multilingual menu options and code definitions.
10. Update through USB cable, provide lifetime free update online and Technical Support service.
11.Ergonmic design and ruggedly built for both shop and road tests.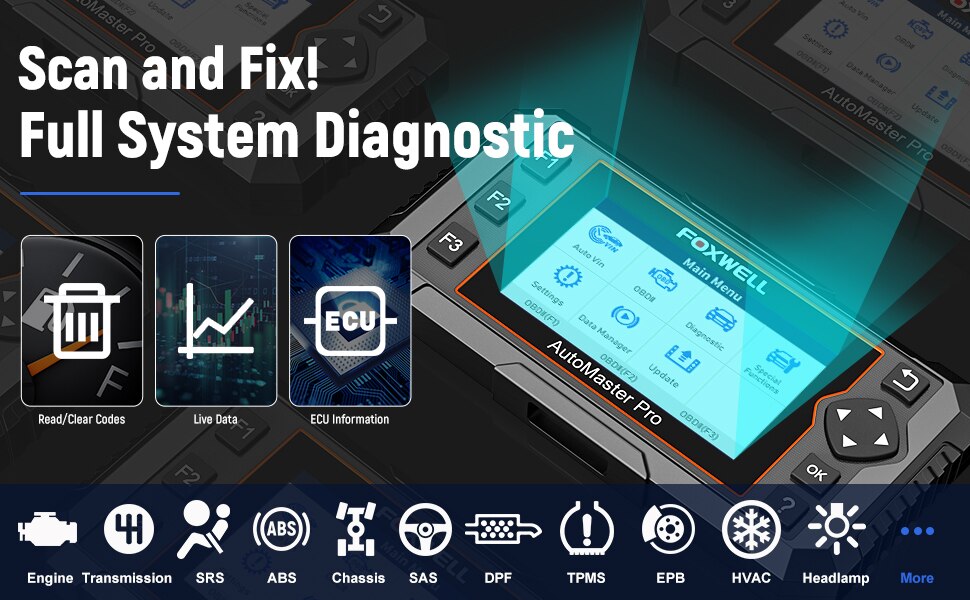 Foxwell NT624 Elite
OBD2
Scanner Supported Languages:
The device only can include 2 language , one is English , the other one you can choose from the following:
English,Korea, Spanish, Portuguese, French, Thai, Hungarian, Swedish, Dutch, Japanese, Italian, Russian, German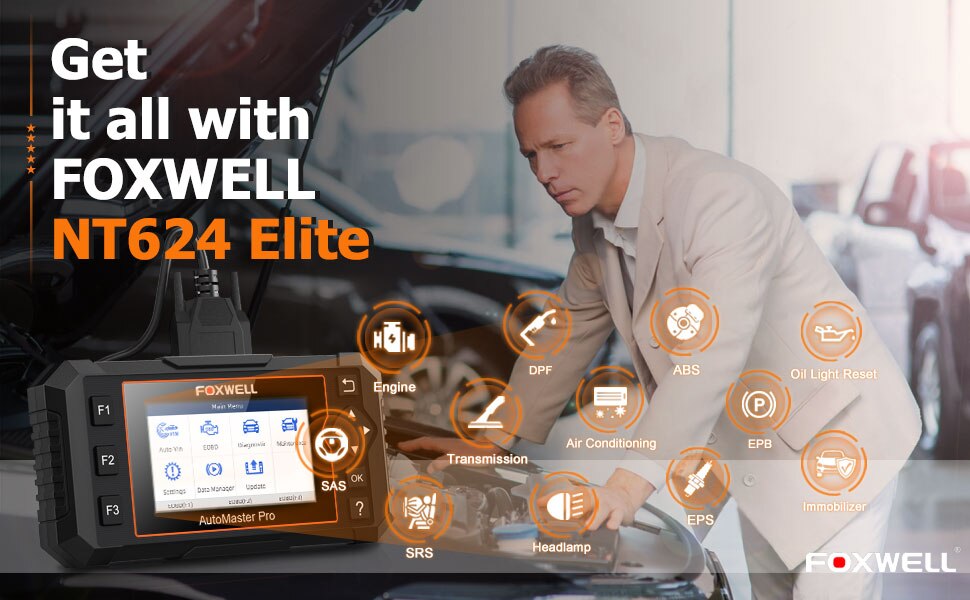 OBD2 Scanner Auto VIN scan: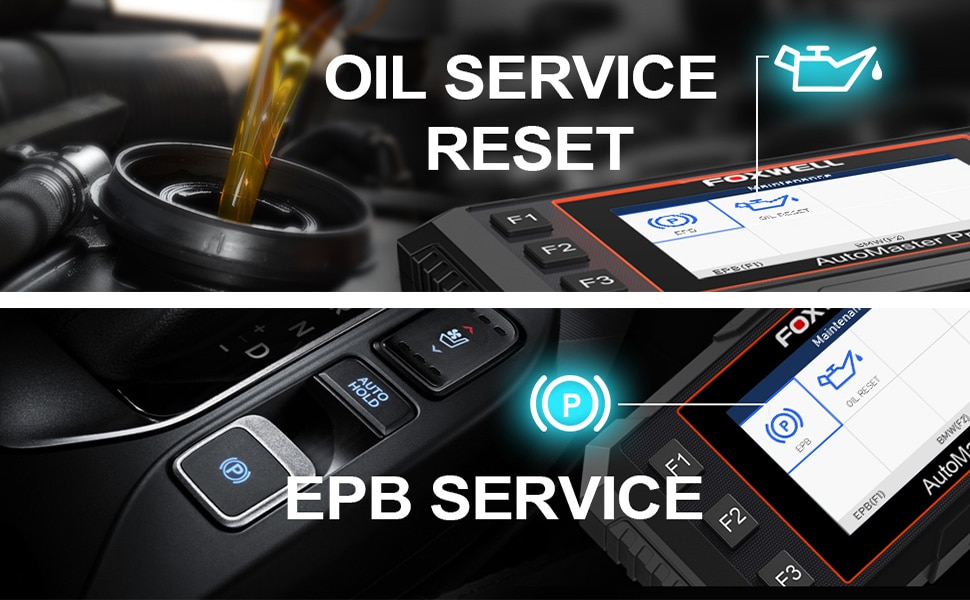 Foxwell NT624 Elite OBD2 Scan Tool Functions:
You can diagnose the
engine
system via ecu obd2 port, support all 10
OBDII
test modes, such as live data, O2 sensor test, component test and more;read and clear the engine error codes , find out the exactly problem, repair it , and turn off the MIL
engine
light.
2. Full System Diagnostic:
This car obd2 scanner is capable of reading and clearing trouble codes of all major systems , including Engine, Airbag/
SRS
, Transmission,
ABS
, SAS, Air Conditioning, ACC,
Audi
o, Headlight ,Center Lock, ESP,Suspension failures, ect. It also can temporarily start and control your vehicle's systems for active testing, provide you with accurate data results about troubleshoot and diagnostic problems.
3. EPB Electronic Parking Brake Service Perform:
Allows you to perform the service and maintenance of brake systems, including deactivation and activation of the brake control system, bleeding brake fluid, openingand closing brake pads, and setting brakes after disc or pad replacement.
4. Oil Light Service Reset:
Oil Light Reset menu allows you to reset the service lamps on the instrument cluster.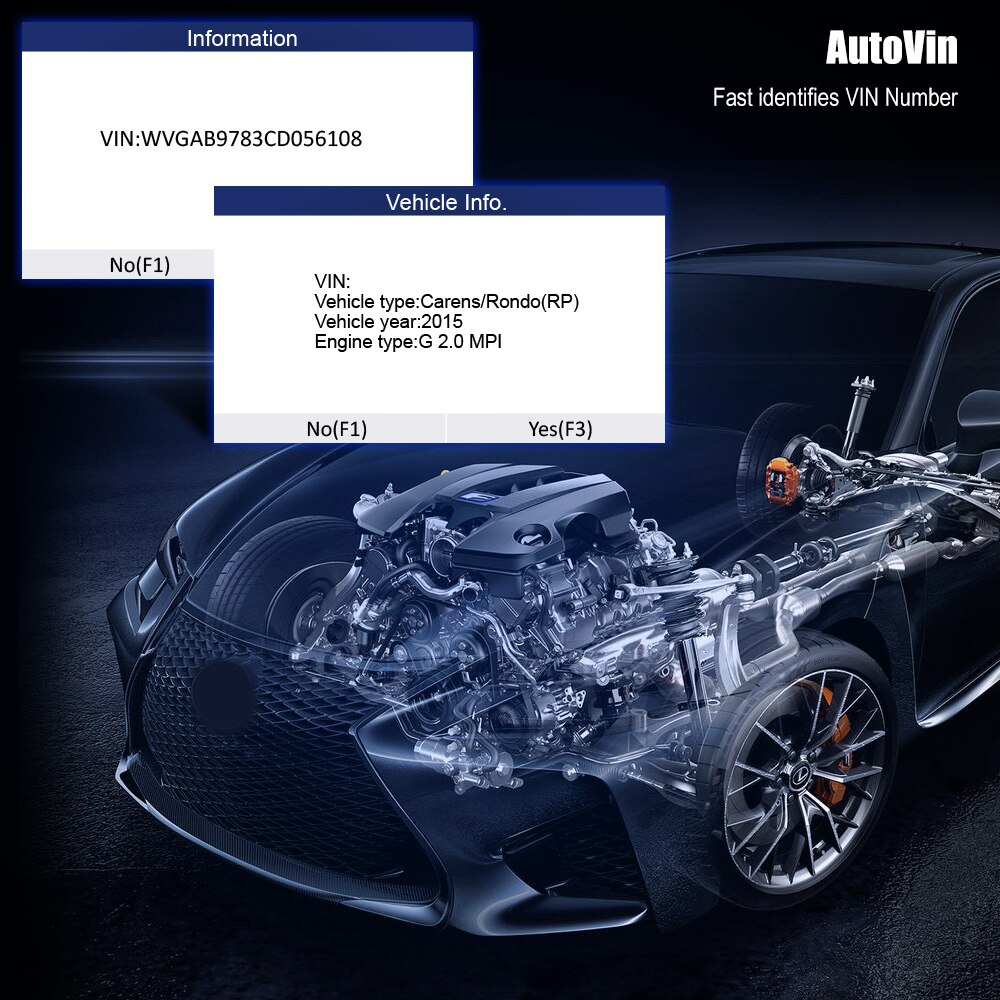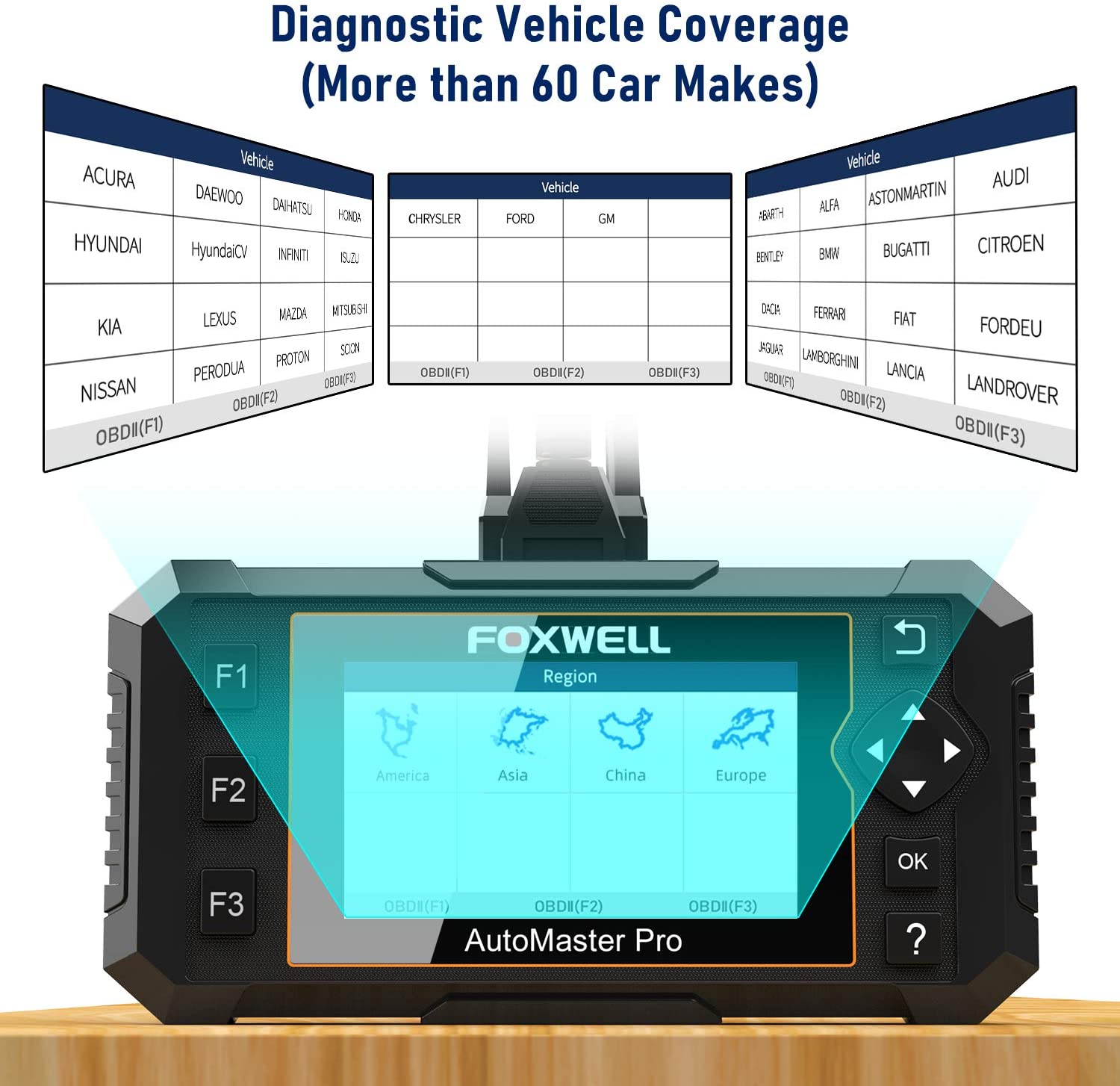 How to set a hot key?
Selectng Shortcuts option let you to change the functionality of the shortcuts button
Steps: Main Menu------Setting------Shortcuts------Edit ShortCuts (F1/F2/F3)Fuction, Choose your car brand. After edit completed, you can click F1/F2/F3 to diagnostic your car directly.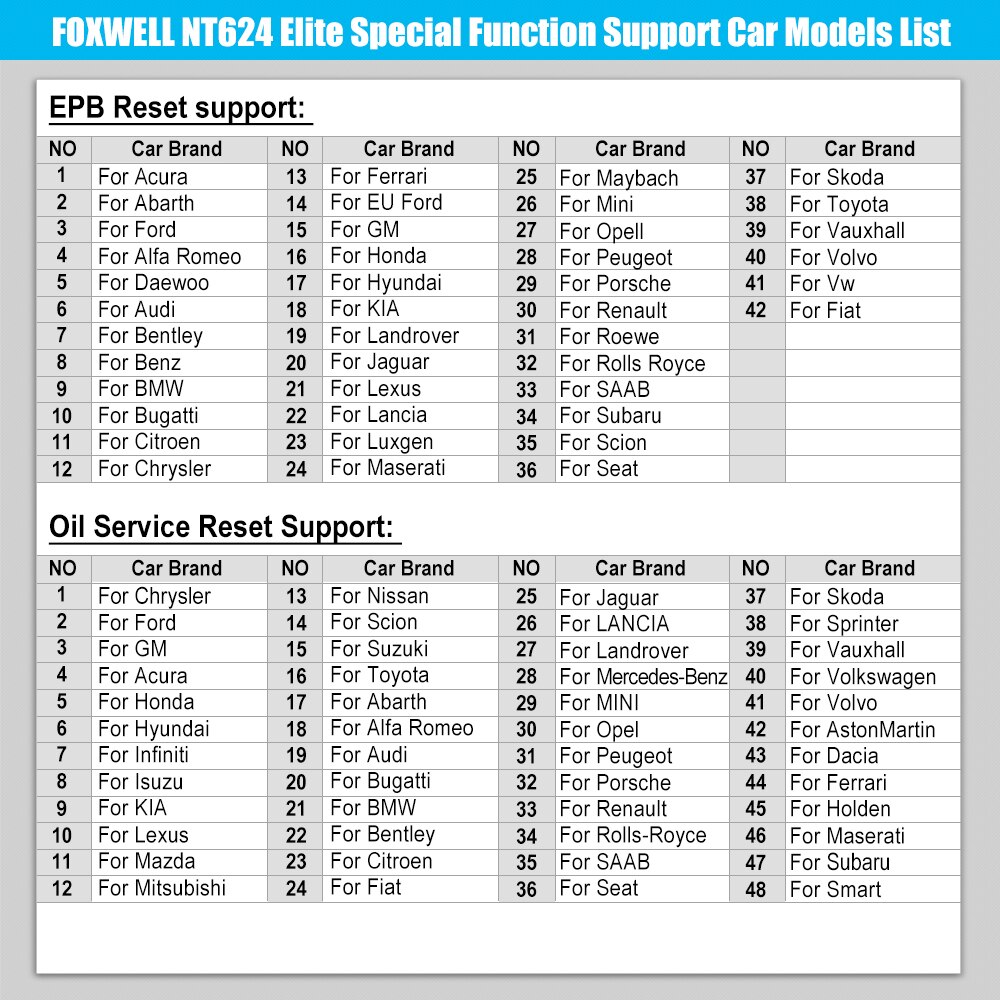 Update service of Foxwell NT624 Elite:
1. Go to the Foxwell official website :Choose your product ,Under the page,click the Download,then download FoxAssist Installer.zip update clients software.
2. Register foxwell account and complete the related information at FoxAssist client software .
3. Connect NT624 Elite with computer by USB, click "update" menu.
5. It can indentifies your sn number automatic, choose your sn number and click Activation
6. Go to "Download" page, choose all software, and then click "upgrade"
7. Wait several minutes, update will be done, enjoy new software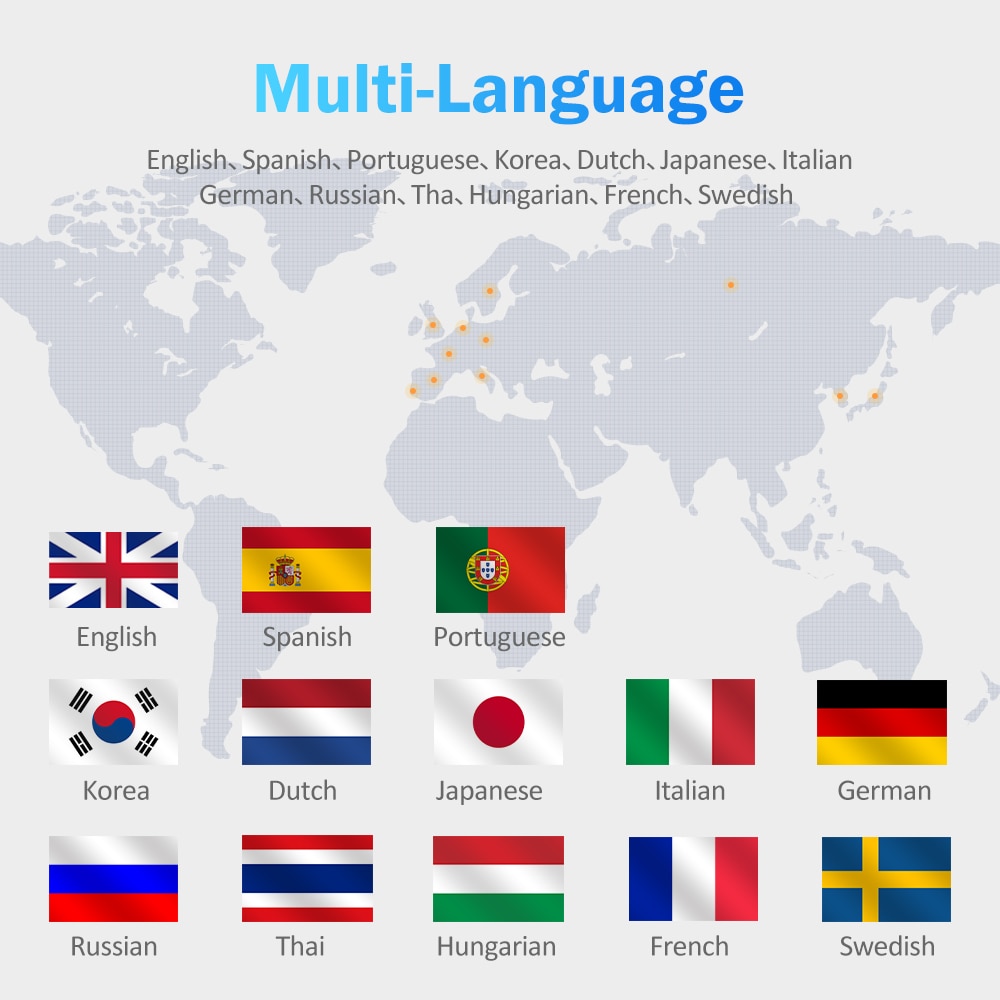 NT624 Elite Full system scan supported car coverage:
Work on both OBDI and OBDII cars,SUVs,minivans,light-duty trucks(12V only) soldwide,including the latest 2015/2016 models on selected makes.
America (1996-2019 model) :
Asia(2003 to 2019 model):
for
Acura
, for AU Ford, for Daewoo, for
Honda
, for Holden, for
Hyundai
, for Infiniti, for Isuzu, for
Kia
, for Lexus, for Mahindra , for
Mazda
, for
Mitsubishi
, for
Nissan
, for Perodua (For Malaysian Market Only), for Proton (For Malaysian Market Only), for Scion, for Subaru, for Suzuki, for TATA , for Toyota, for Daihatsu, for Hyundai_CV, for Ssangyong, for Proton
European (2001-2019 model):
for Abarth, for Alfa-Romeo, for
Audi
, for AstonMartin, for
BMW
, for Bugatti, for Bentley, for
Citroen
, for Dacia, for EU Ford, for Fiat, for
Jaguar
, for Lancia, for Land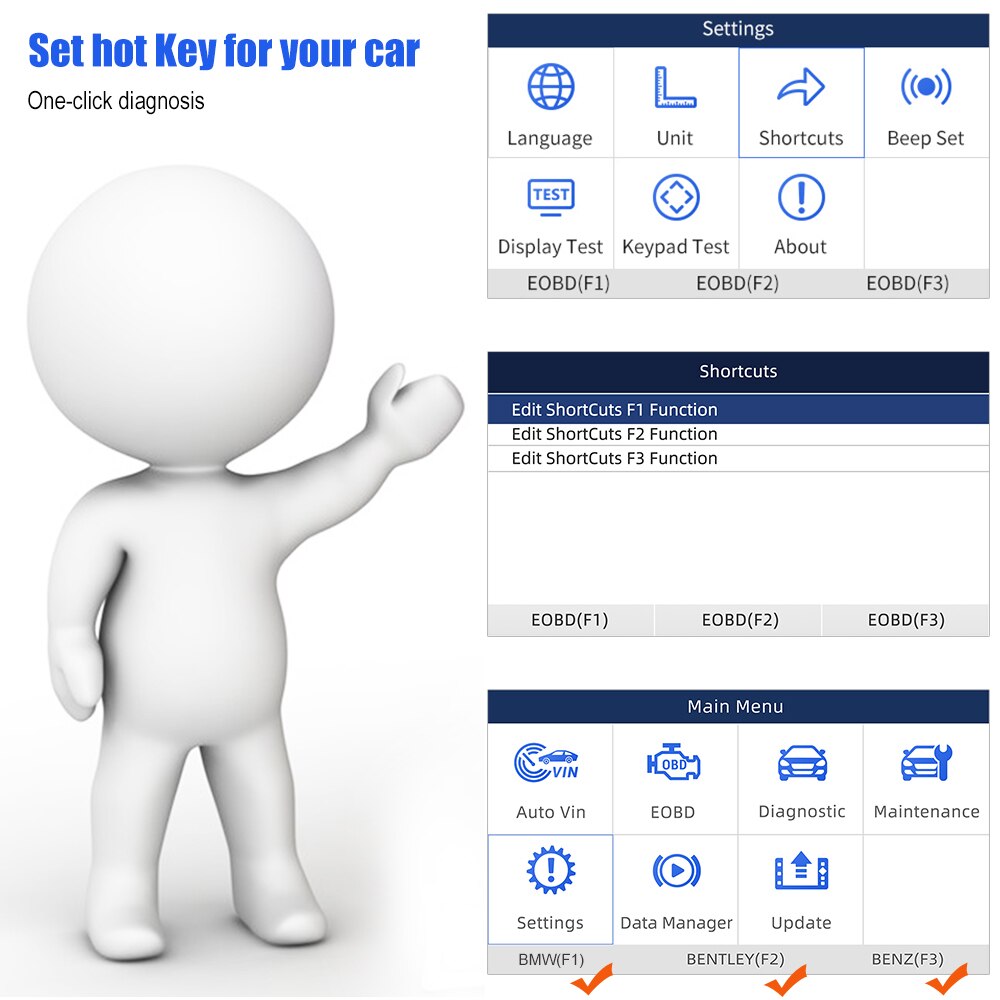 Special functions car support list:
Oil Light Service Reset
for
Chrysler
,for Ford ,for Fiat ,for
GM
,for Acura ,for Honda ,for Hyundai ,for Infiniti ,for Isuzu ,for KIA ,for Lexus ,for Mazda ,for
Mitsubishi
,for
Nissan
,for Scion ,for Suzuki ,for Toyota ,for Abarth ,for Alfa Romeo,for
Audi
,for Bugatti,for
BMW
,for Bentley ,for
Citroen
,for Fiat ,for
Jaguar
,for LANCIA ,for Landrover ,for Mercedes-
Benz
,for MINI ,for Opel ,for
Peugeot
,for Porsche ,for Renault ,for Rolls-Royce,for SAAB ,for
Seat
,for
Skoda
,for Smart ,for Sprinter ,for Vauxhall ,for Volkswagen ,for Volvo ,for AstonMartin ,for Dacia ,for Ferrari ,for Holden ,for Maserati ,for Subaru, for Smart
EPB (Electronic Park Brake Reset)
for Acura ,for Audi ,for Bentley ,for
Citroen
,for EU Ford ,for Ford ,for
GM
,for Honda ,for Hyundai ,for
Jaguar
,for KIA ,for Landrover ,for Lexus ,for Maybach, for Mercedes-Benz ,for MINI,for Opel ,for
Peugeot
,for Porsche ,for Roewe ,for Renault ,for SAAB ,for Scion ,for
Skoda
,for Toyota ,for Vauxhall ,for Volkswagen ,for Volvo ,for Abarth ,for Alfa Romeo ,for
Chrysler
,for Daewoo ,for Fiat ,for Ferrari ,for Luxgen ,for Maserati ,for Rolls-Roye,for Subaru ,for Seat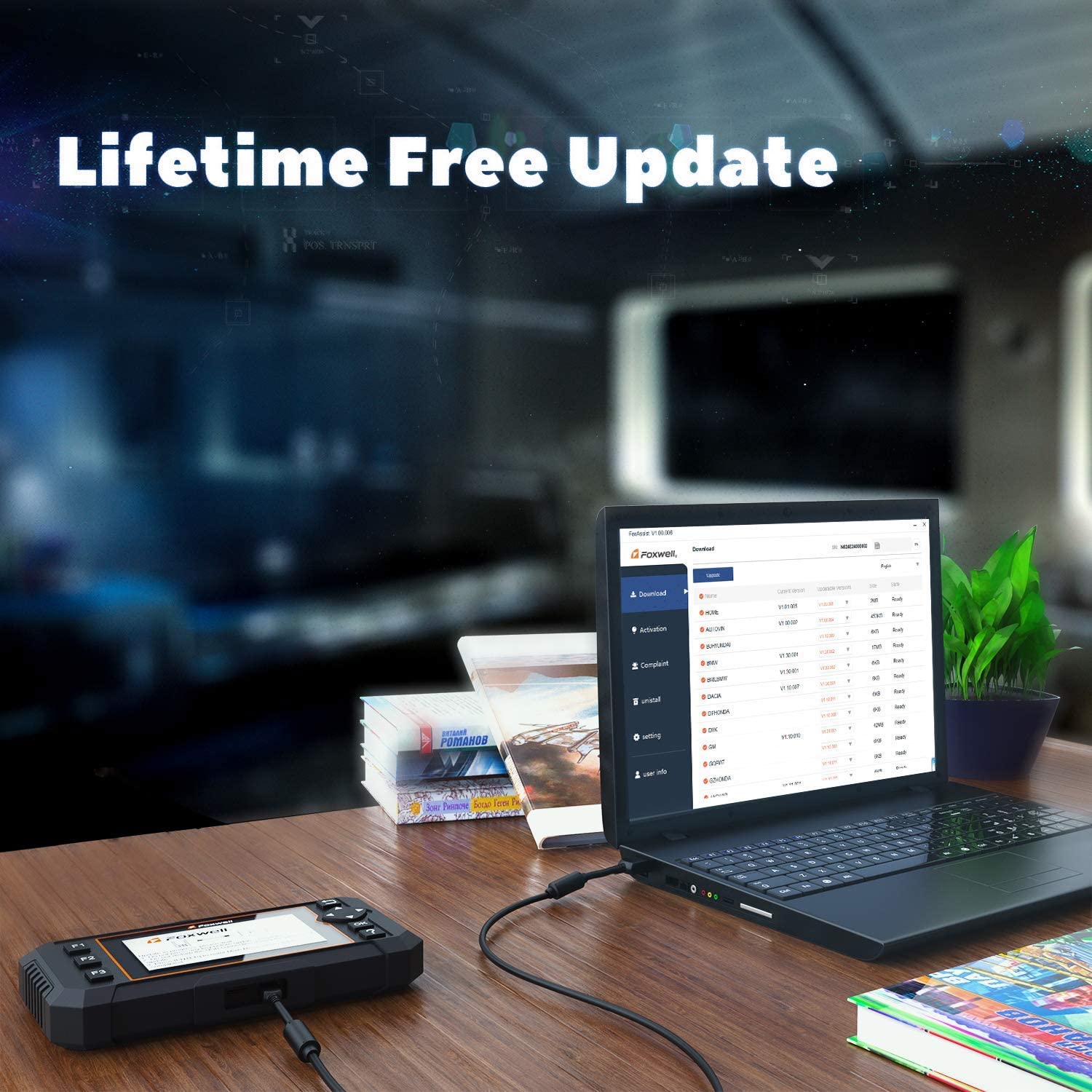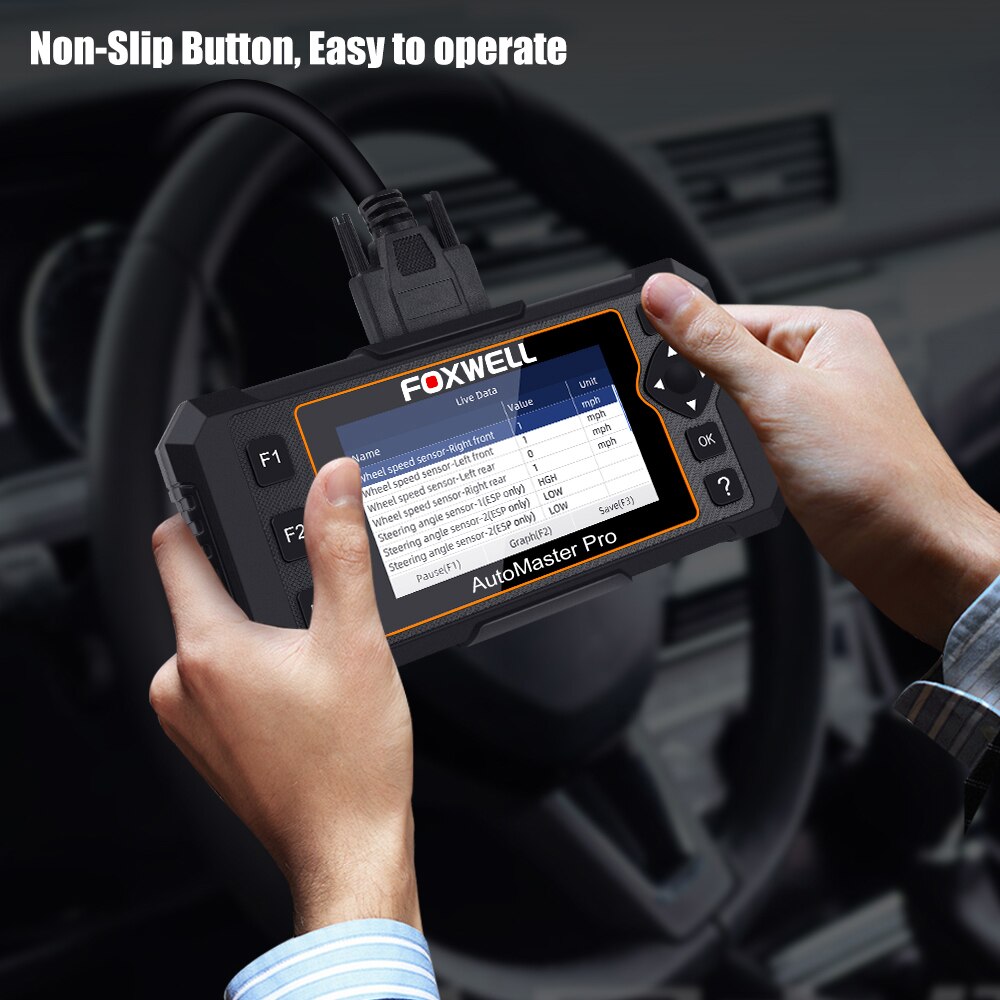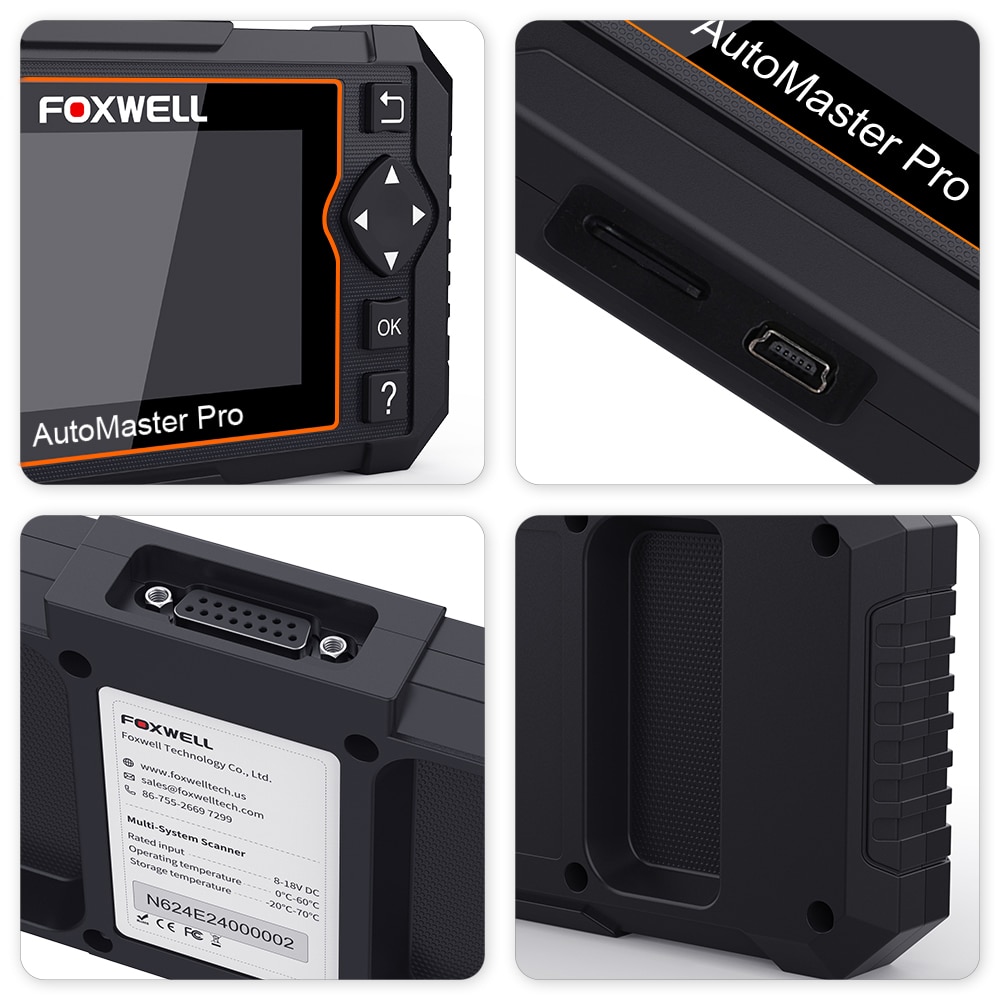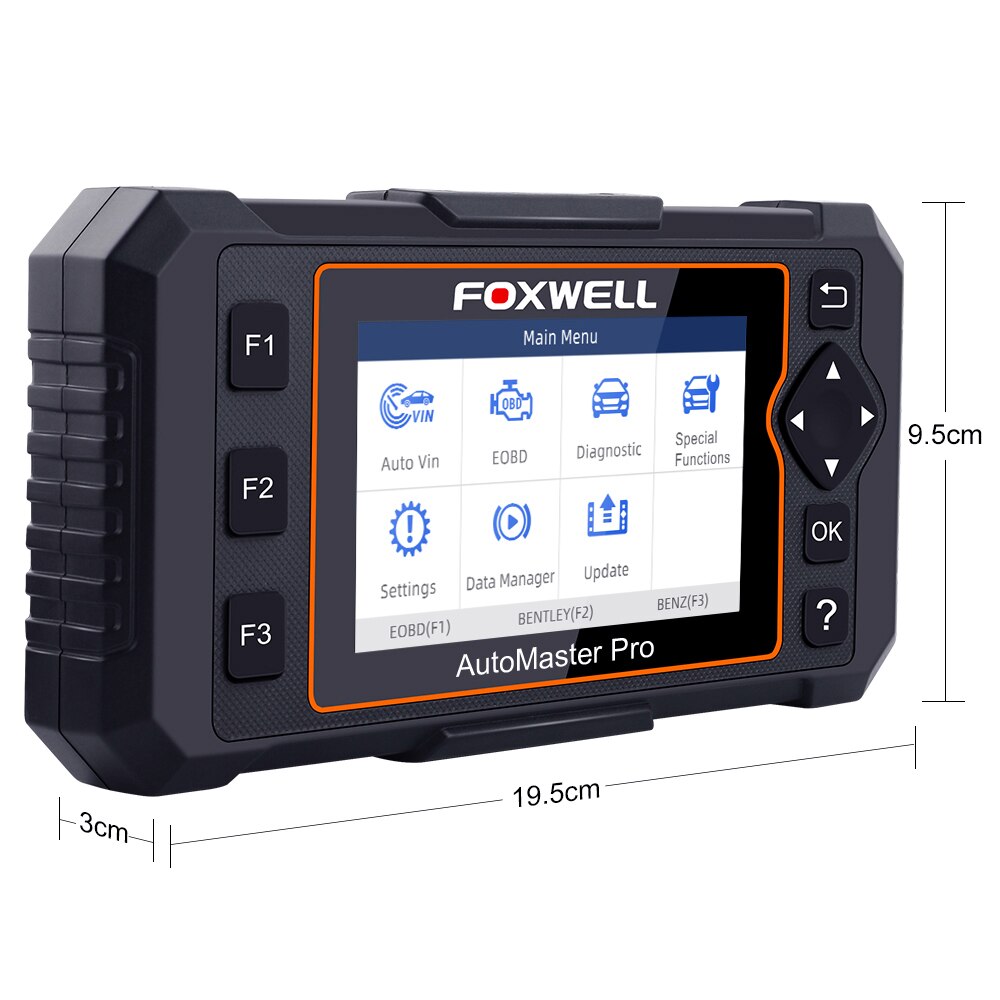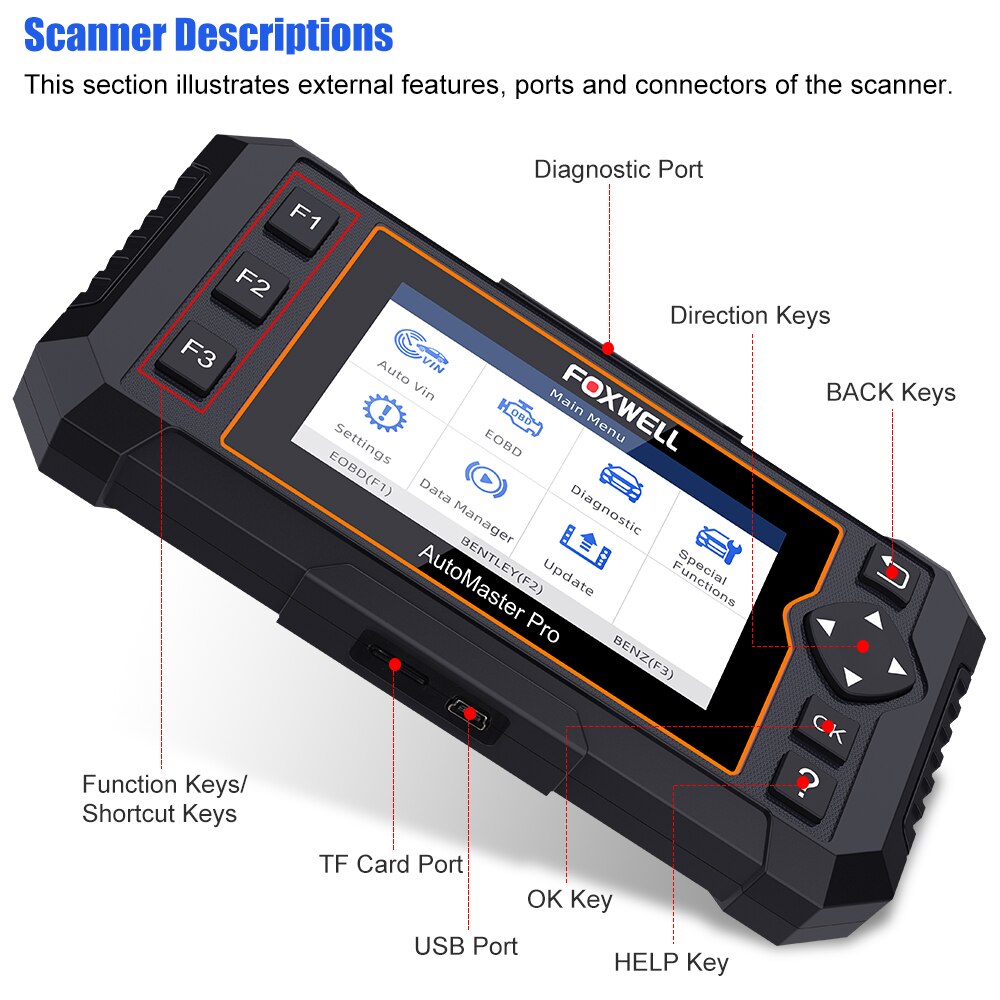 Package:
1 x Foxwell NT624 Elite
1 x User Manual
1 x Memory Card
1 x USB Cable
1 x Diagnostic Cable
1 x Blow Molding Case
Previous: 2020 Upgrade Version VXDIAG VCX NANO PRO Diagnostic Tool with 3 Free Car Software from GM/FORD/MAZDA/VW/AUDI/HONDA/VOLVO/TOYOTA/JLR/JLR Doip/Subaru
Next: BF200 Digital Brake Fluid Tester for DOT3 DOT4 DOT5.1 Water Content Detector LED Display Oil Quality Test Pen Car Accessories