Description
Autel MaxiTPMS TS408 TPMS Activator and Service Tool1. ACTIVATE & READ SENSOR DATA
Autel
TS408 is designed to activate all known
TPMS
sensors. When you choose the right vehicle make, model and year, TS408 can easily activate all the sensors and read the sensor ID, pressure, temperature and battery condition.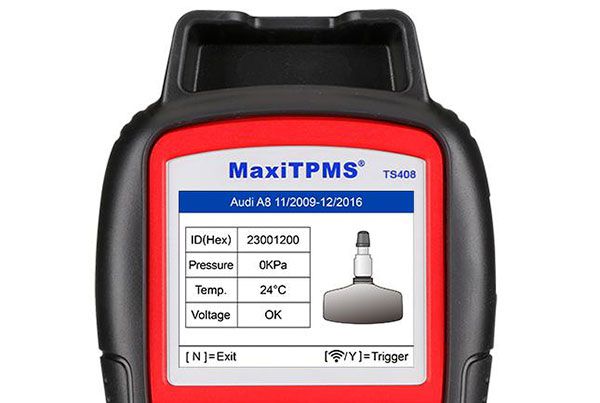 2. PROGRAM MX-SENSOR
TS408 can program
Autel
MX-Sensor with three programming options:
1. Copy By Activation;
2. Copy By Manual Input;
3. Auto Create 1-16;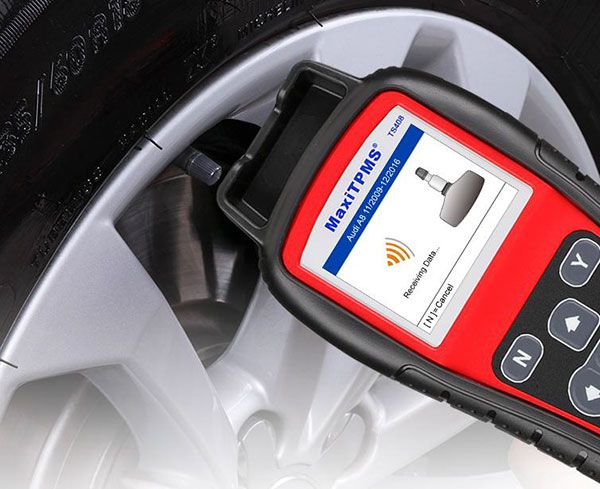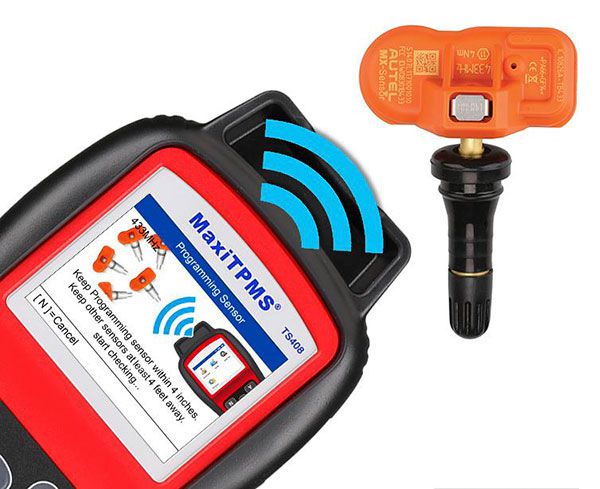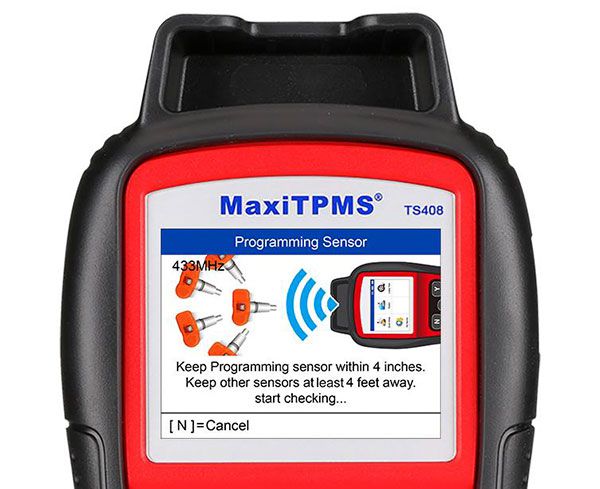 3. Autel MaxiTPMS TS408 ON-TOOL RELEARN PROCEDURE
TS408 provides on-tool relearn procedure for every TPMS equipped U.S., Asian and European vehicle. No need for relearn charts or Internet lookups.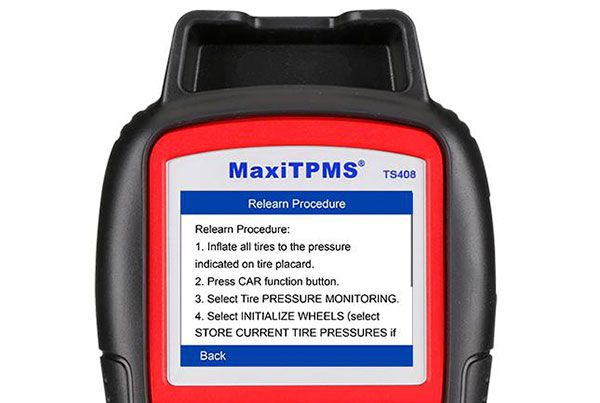 Autel MaxiTPMS TS408 Specifications:
| | |
| --- | --- |
| Display | TFT color display (320 x 240 dpi) |
| Power | 3.7 V Li-polymer battery; 3200 mAh |
| Operating Temp. | 0°C to 50°C (32°F to 122°F) |
| Storage Temp. | -20°C to 70°C (-4°F to 158°F) |
| Dimensions | 215 mm (8.46") / 105 mm (4.13") / 37 mm (1.46") |
| Weight | 0.38 kg (0.84 lb.) |
Autel MaxiTPMS TS408 VS TS508, TS608, TS401, TS501, TS601, TPMS PAD and MS906 TS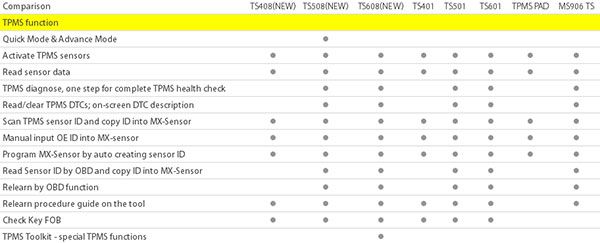 Autel MaxiTPMS TS408 Package includes:
1pc x User manual
1pc x Carry case
1pc x USB cable
1pc x AC Adapter
1pc x Magnet
1pc x CD
Previous: OBDSTAR X200 Pro2 Oil Reset Tool Support Car Maintenance to Year 2020
Next: Wabco Diagnostic Software Wabco TEBS-E 5.50 + PIN Calculator Installation Service support English and German Russian Lauguage