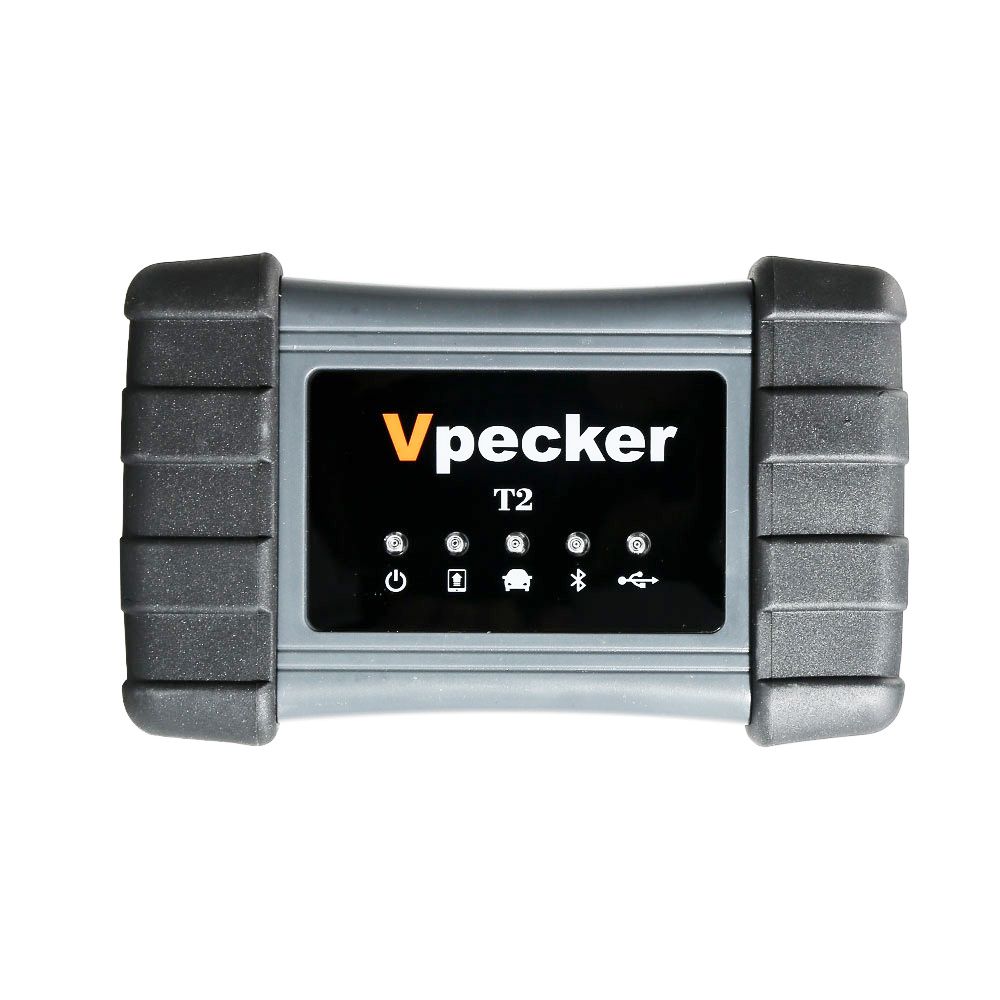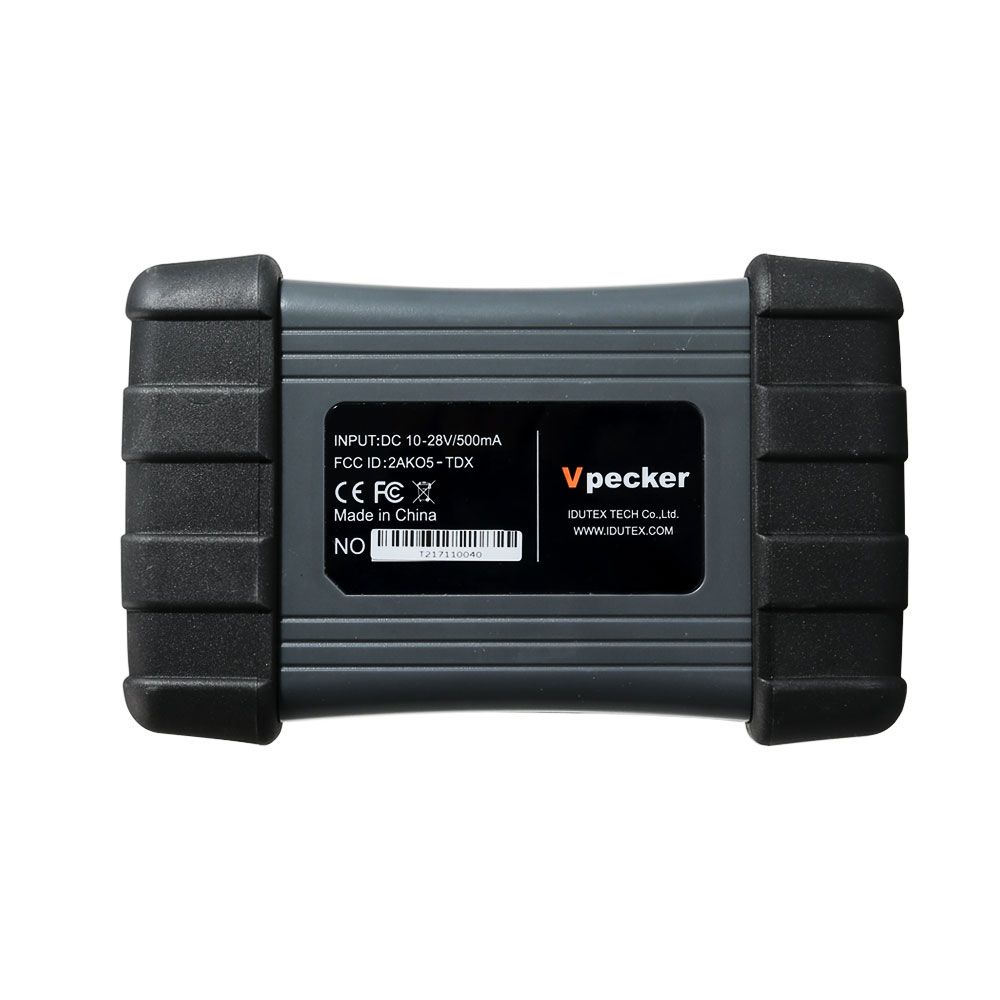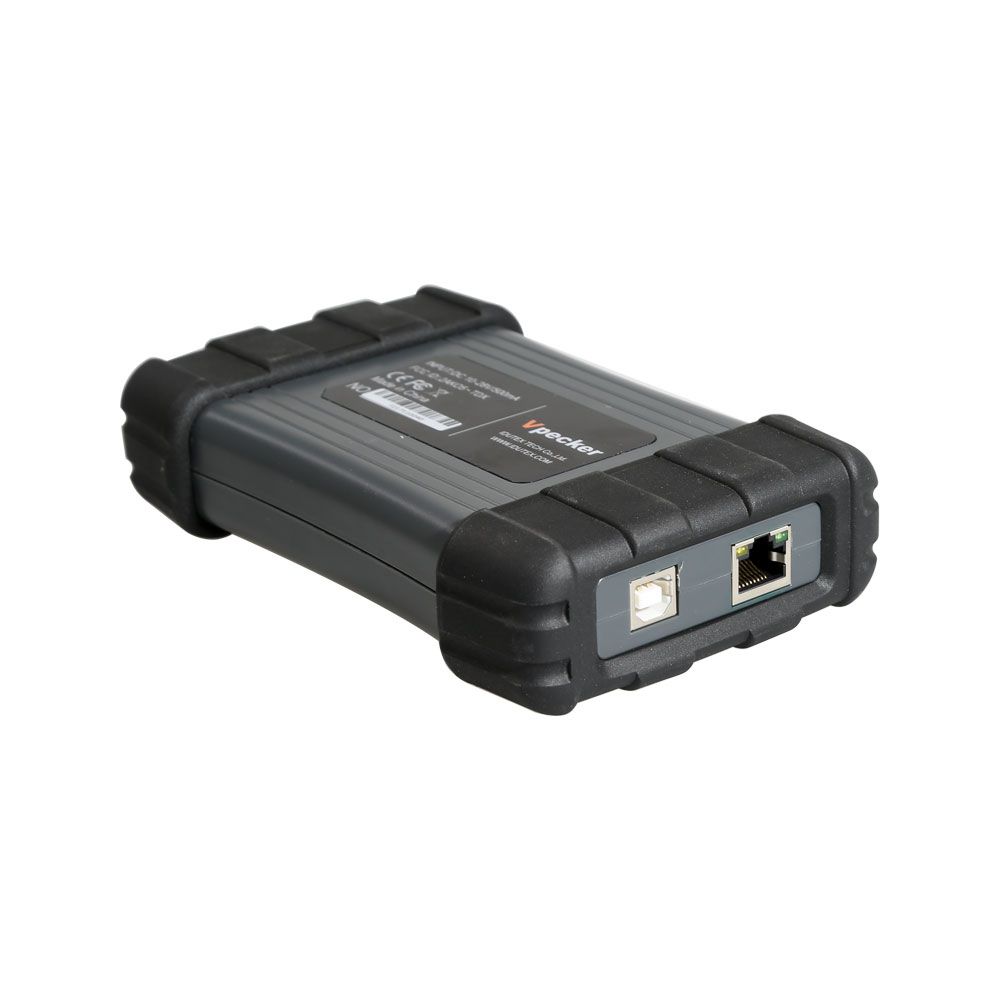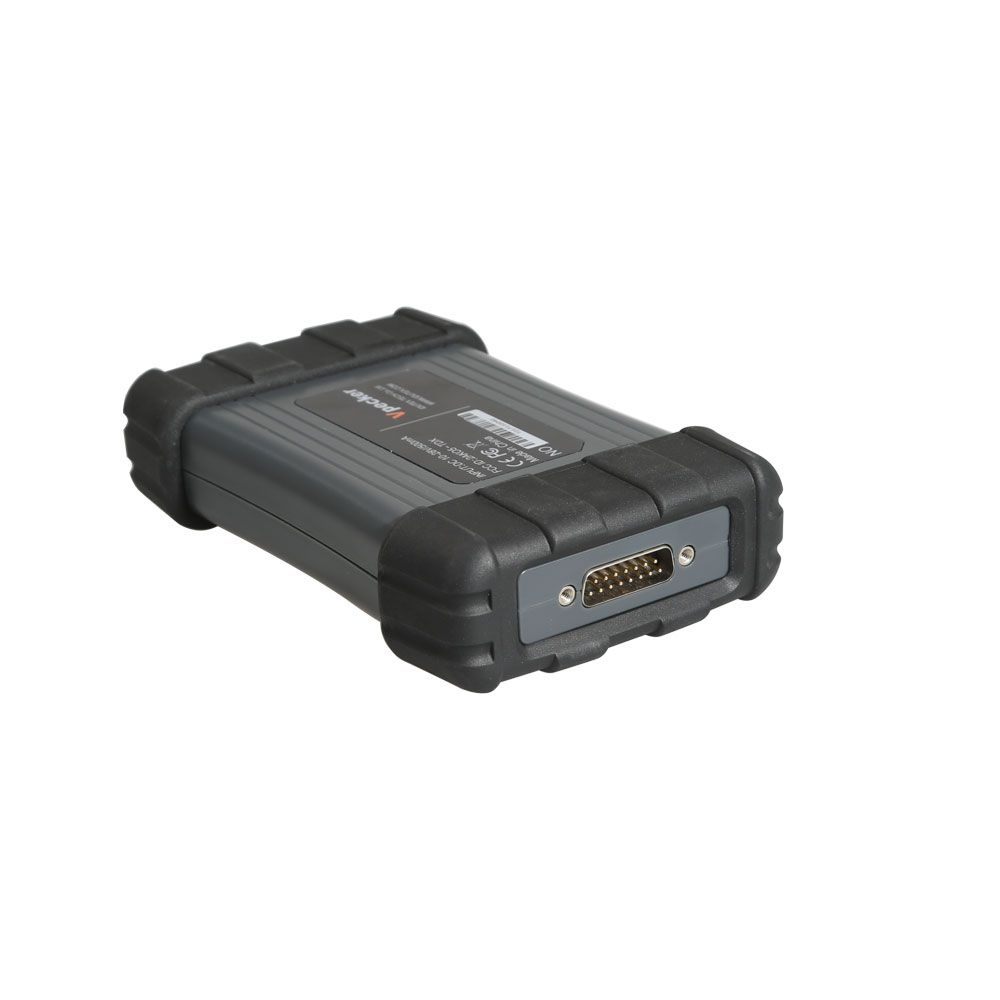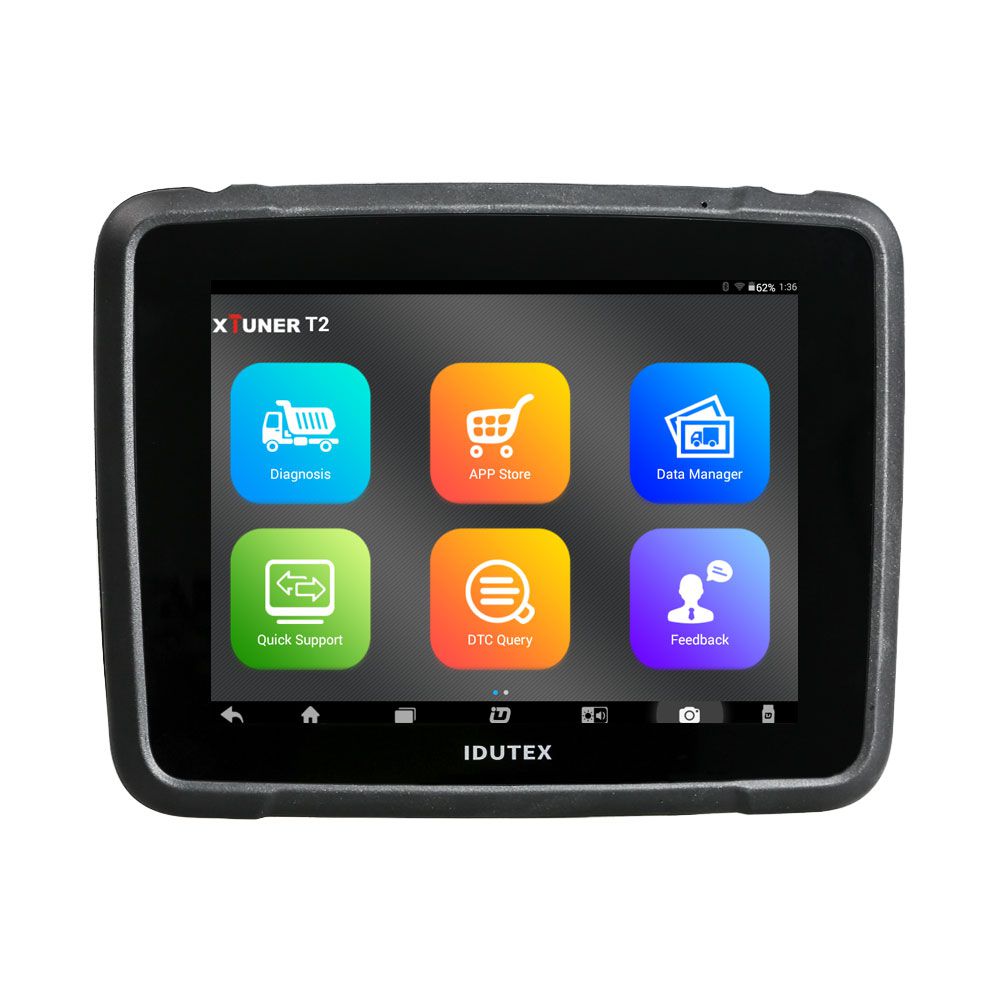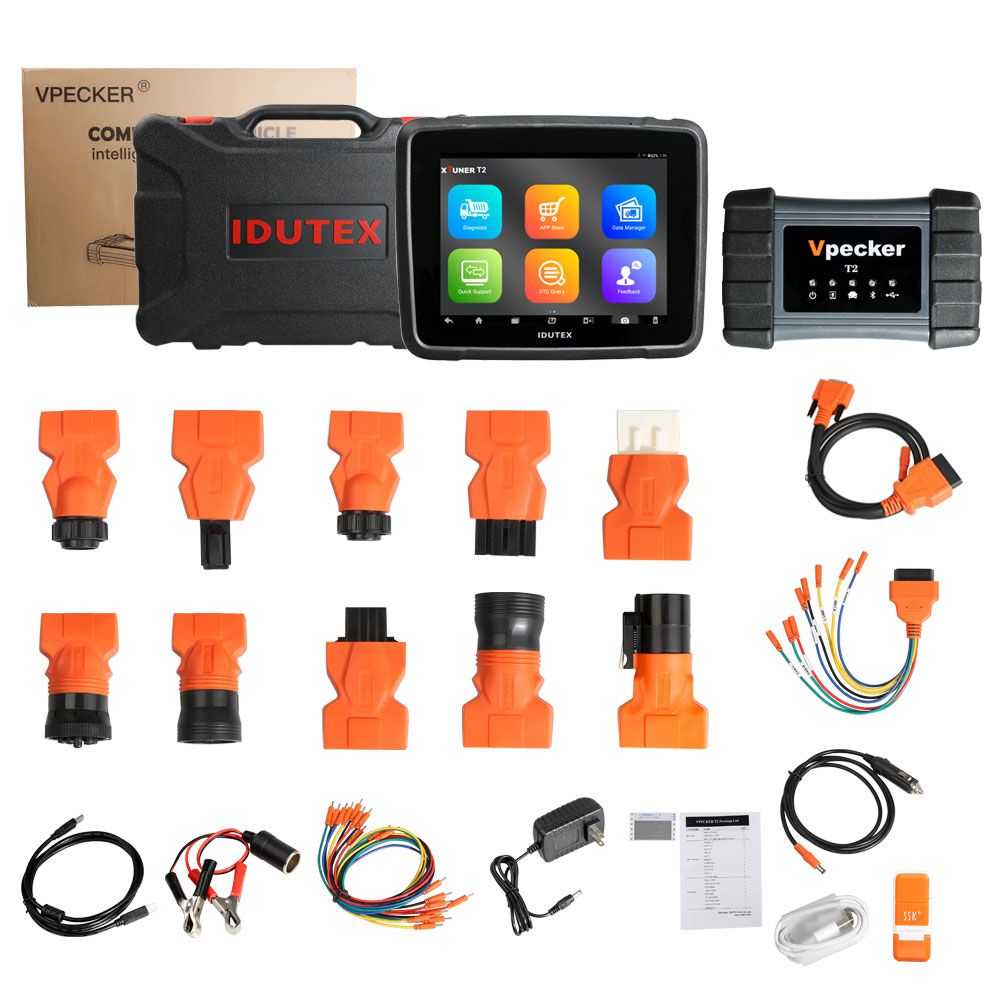 Description
XTUNER T2 Diagnostic Tool for Heavy-duty Truck and Commercial Vehicles
XTUNER T2 is a brand new android-based all in one diagnostic solution for heavy-duty truck and commercial vehicles which developed by lDUTEX. With 8-inch industrial diagnostic tablet, covering most trucks, buses, machineries from home and abroad. It is the most cost-effective choice you will make.
New-generation overall diagnostic tool for heavy-duty truck, commercial vehicle and machineries. More powerful and professional than Xtuner T1
XTUNER T2: Smart Auto Diagnostic Solution
Product Feature
Full comprehensive diagnostic function, specific diagnostic coverage for Heavy-Duty truck, Engineering Machineries, Natural Gas, Agricultural Machineries, Electronic Systems,
engine
s, ect
Wide range of coverage of trucks from China and abroad.
Support coding, programming, ECU programming, live data, ect
Support diagnosis both by tablet and android phone by wireless
Bluetooth
, easy to use.
industrial android-based tablet with professional diagnostic box, can work on any severe environment. Can test truck with12V or24V battery diesel
engine
.
Wide-range connectors and cables.
Vehicle Coverage:
Brand Coverage: Astra, Ankai bus, Beijing bus,
Benz
, Bremach, Daf, Dayun auto, Dongfeng heavy truck, Detroit, erf, Foton, Freightliner, Fuso, Hino, Howo,
Hyundai
, lnternational, Jac,
Kia
, lsuzu, lveco, Kenworth, Kinglong, Mack, Man, Maxxforce, Navistar, Renault,
Scania
, Shacmam, Sino, Toyota, UD, Volvo, Waboo, ect
engine
Diagnosis: Allison, Bendix, Cummins, Yunnei Power, Chang Diesel, Da Chai, Chao Chai, Perkins, etc.
Electronic System:
Cbcu, Bosch, Delphi, Denso, Nanyue, Abs, Siemens, Wabco, etc.
Engineering Machinery:
Atlas, Blackcat, Yellow river, Yu tong, Yuchai, Kobelco, Dasin, Doosan,
Lovol, DBC, HJX, Liebherr, Ushide, Longking, Hitachi, Sany, Bbobcat, lhisce,Sunton, Hyundai, Komaisu,
Volvo, Yanmar, YT0, etc.
Agricultural Machinery: Longbeng.
Natural Gas System:
Cummins, Bosch, lveco, DongFeng, Nenault,Yuchai, Cnhtc,etc.
Function coverage:
Basic Function:
Read ECU lnfo, Read DTCs, Erase DTCs, Clear learning value, Data Stream, Actuations, Read freeze frame data.
Resetting: Basic Reset, Oil change, Broken cylinder test, DPF Manual Forced Regeneration, Air bleeding.
Coding: Control unit adaptations, Injector Codes, Read/Write VIN.
Programming: Key programming, Level calibration, Idle speed learning, Idle speed Adjustment, Camshaft timing Control learning, etc.
Reviews

12
#1 Roland Morlock
Nov 9, 2018

The order came for 3 days, everything would be so!!!! I'll check, i'll add a review.
#1 james pankey
Mar 9, 2019

Very fast delivery. I will buy again from this store. Thank you!
#1 GIVI TAMAZASHVILI
Jun 9, 2018

Thanks working perfect!!!!!
#1 tarek rabe
Nov 9, 2018

Ok. Thank you very much.
#1 Rosy Olvera
Jan 9, 2019

Ok. Thank you very much.
#1 Gary Jackson
Jul 9, 2018

Very fast and high quality
#1 Calvaruso Giacomo
Feb 9, 2019

It arrived in time. Packed qualitatively. Test write off this XTUNER T2 Diagnostic Tool for Heavy-duty Truck and Commercial Vehicles More Powerful than Xtuner T1 is good quality, working very well
#1 keydayinciche keydayinciche
Aug 9, 2018

Works just great, I am totally inpressed! very good!
#1 thereforcer thereforcer
Jul 9, 2018

works just as the original
#1 Pasi Teikari
Oct 9, 2018

very good are satisfied with fast shipping
Previous: 4D Cloning Tool Key Programmer
Next: FOXWELL WiFi Endoscope 5.5mm Wireless Borescope Inspection Camera 1080P HD Waterproof with Light for iPhone, Android and Tablet