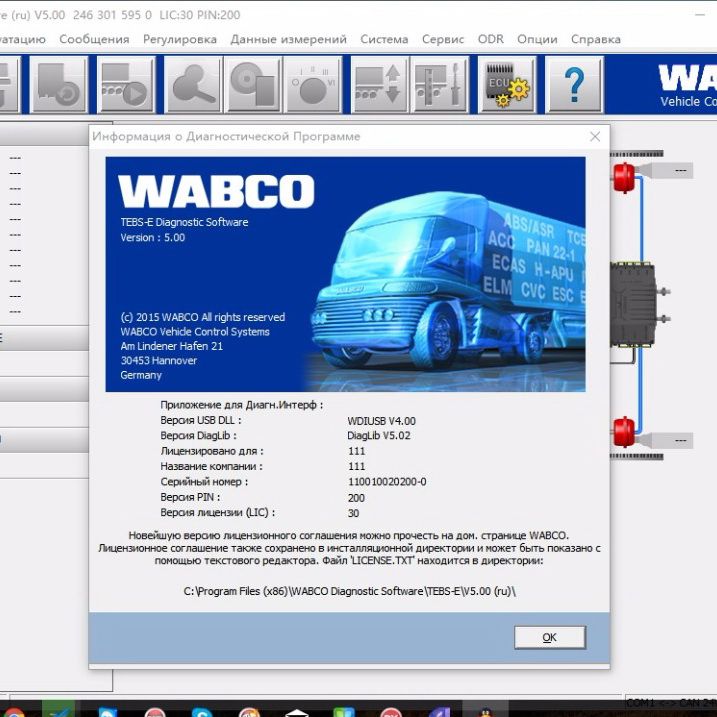 Description
Wabco TEBS 5.41+PIN Calculator For wabco English Russian Germany language
WABCO System Diagnostics (SD) consists of a range of Windows based software solutions and all the hardware necessary to carry out diagnostic work on every WABCO system.
A wide range of diagnostic hardware completes the System Diagnostics package: easy-to-use blink code plug, digital testers, conformity test unit, adapters and cables, and a complete test bench.
WABCO Diagnostic Software is available for every WABCO-produced component needing diagnosis:
Supported WABCO produced components:
ABS C
ABS D
ABS D+
ABS HPB
ABS SAE
ABS-EAPU
ATC CAN Standard
ATC Coach
ATC KWP Citaro Travego
CAN-Viewer
CDC
EBS 1C Asia
EBS BUS Standard
EBS CBU MAN
EBS EPB Bus
EBS EPB MB Truck
EBS Euro
ECAS 4x2 S2000
ECAS Bus A
ECAS Bus Citaro
ECAS CAN2
ECAS ENR MB Truck
ECAS Truck JED
ECAS Truck KWP K
HBS AddOn-E
IVTM
Modular AMT
MTS
ODR Tracker
OptiDrive (Fast Gear)
SmartBoard
TCE
TEBS-D
TEBS-E
TECAS
Trailer CAN Router-Repeater (TRR)
TrailerGUARD Telematics
VCS
VCS II
ZBR2
Software list of this item
Wabco TEBS 5.41 English or Russian or Germany Version
PIN Calculator
WABCO Software interface: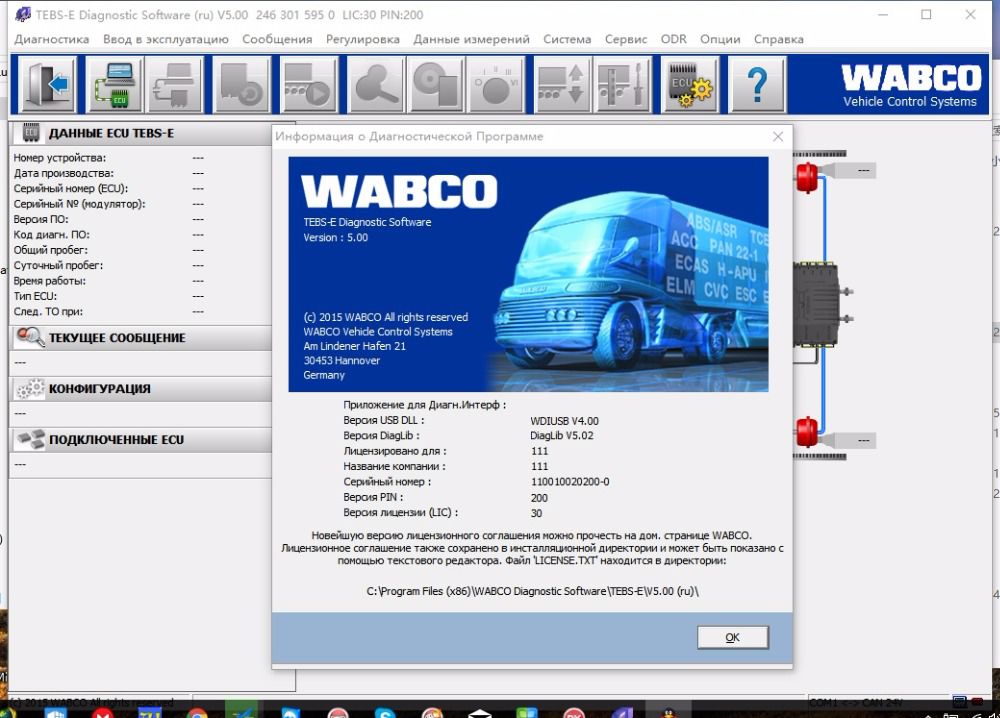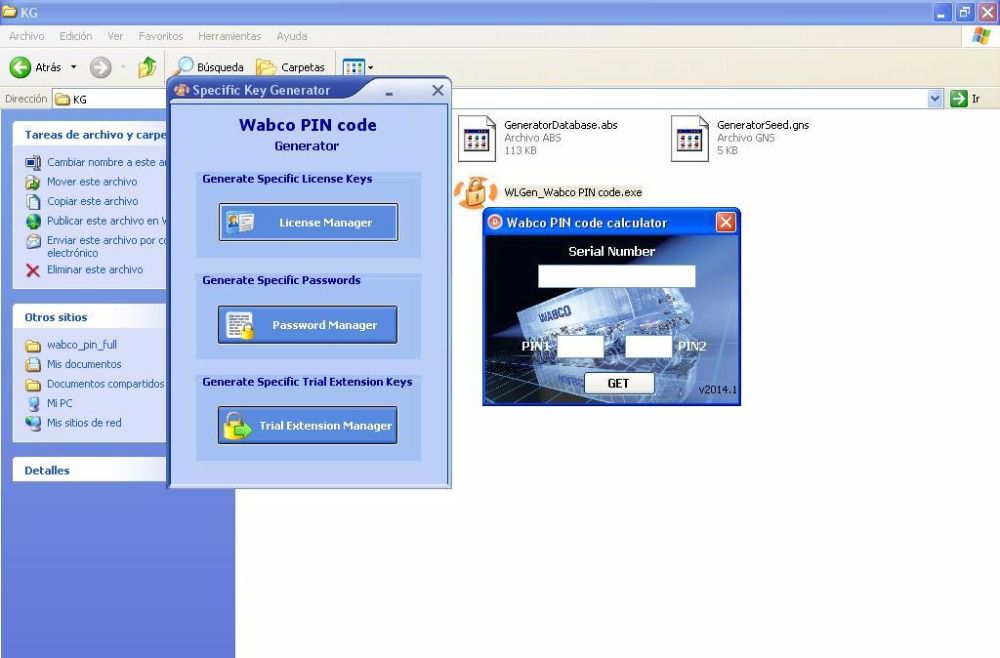 Reviews

13
#1 John Norris
Jan 9, 2019

Fast delivery, good quality.
#1 Sergio Fabbrini
May 9, 2018

Excellent product
#1 Margarito Tecocoatzi
Aug 9, 2018

Everything came in time, packed well.
#1 Vick Yu
Feb 9, 2019

Very good product super fast
#1 Attila Veres
Oct 9, 2018

Everything is fine, it came quickly
#1 William Ward
Jul 9, 2018

All the best works great!
#1 Trevor Wilson
Aug 9, 2018

Product arrived before the date mentioned, are. Now only test this New All Diagnostic Software + PIN Calculator + Full New Activator For wabco Russian language is good quality, working very well
#1 xavi bosch ortiz
Sep 9, 2018

Good stuff. All as in the description
#1 Wason zhong
Mar 9, 2019

Delivery fast everything works!!!
#1 Ervin Cruz
Jun 9, 2018

Everything ok again
Previous: Newest SUPER DP5 Android Diagnostic Tools Dp 5 OBDII Diagnosis +Key Programmer+Mileage Correction Reset Tool
Next: 3 Buttons Remote Car Key Shell Key Replacement For Mercedes Benz year 2000+ NEC&BGA Control 433MHz