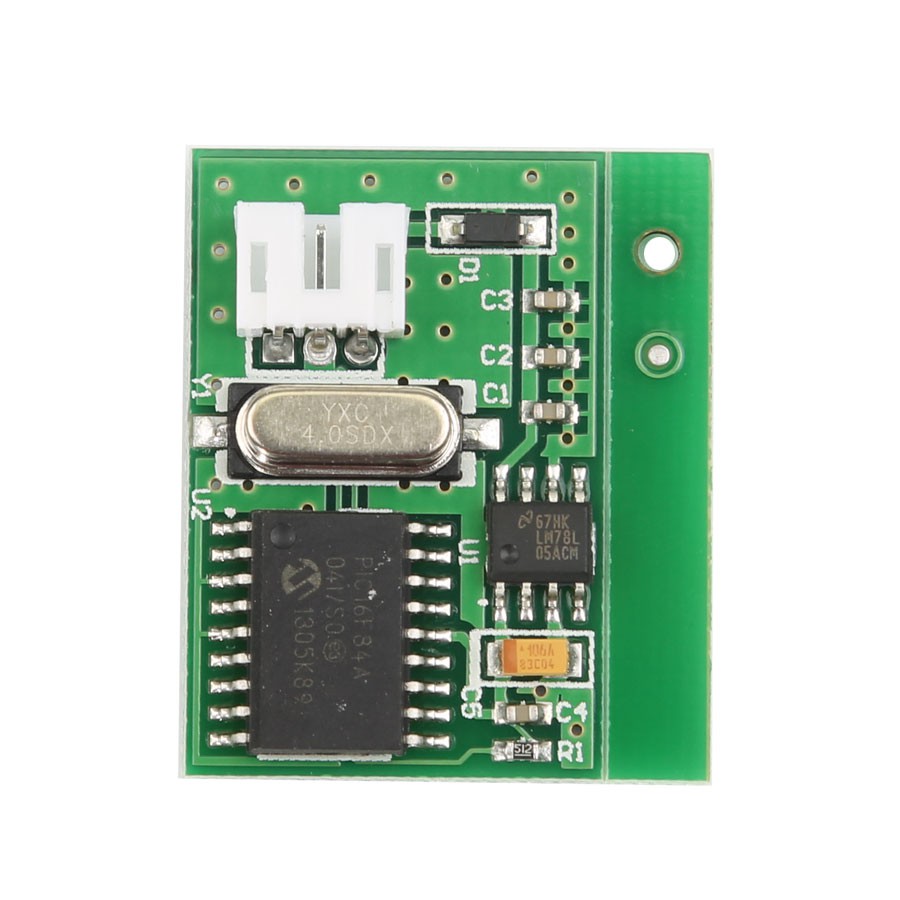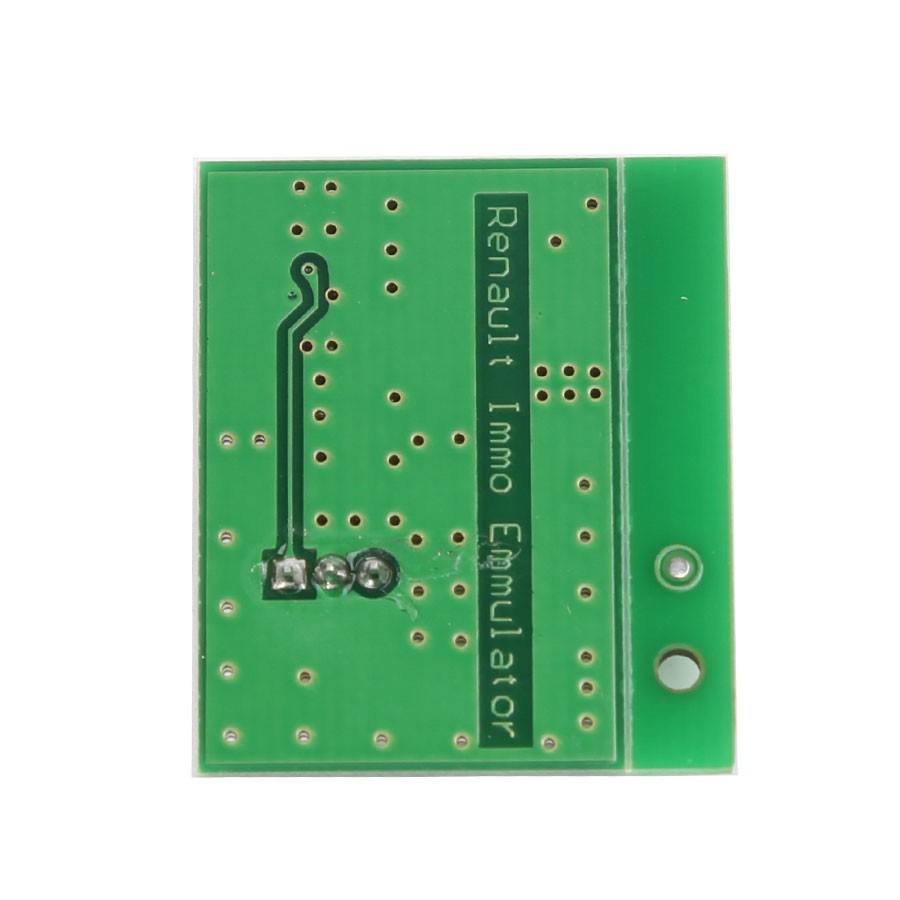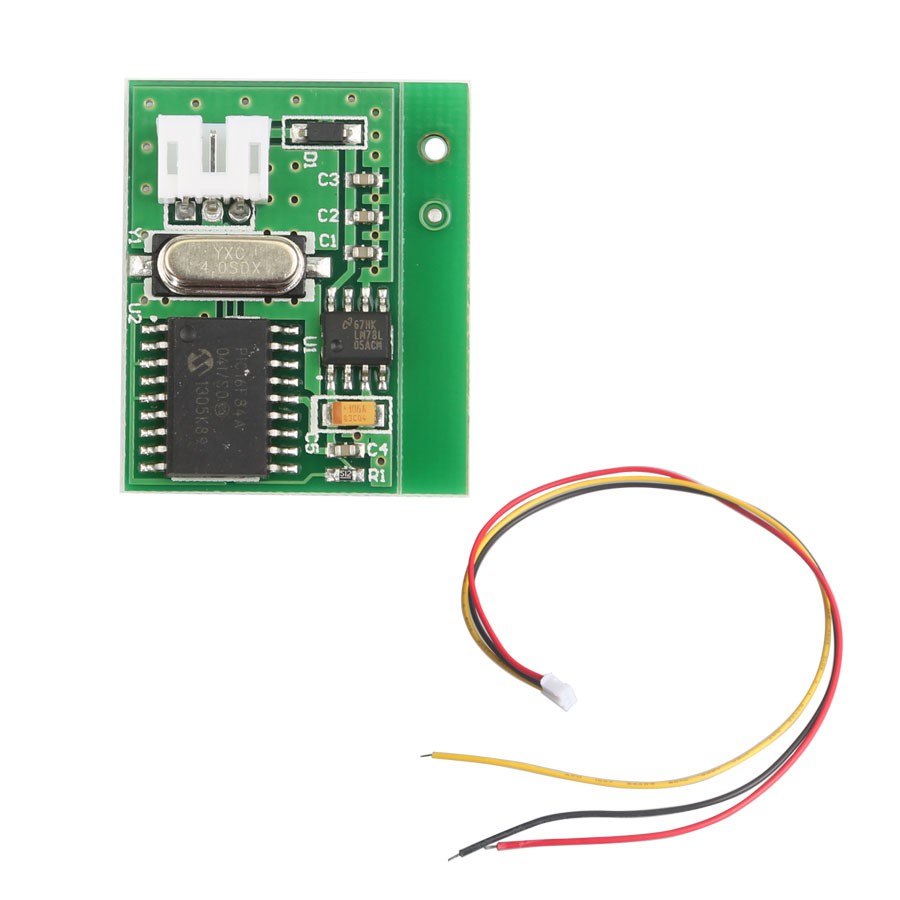 Description
Renault Immobilizer Emulator
Description:

All Renault models, fitted with single-data-wire coded immobilisers. I.E.from 1994 approx until the introduction of CAN (2001 to 2003, depending on exact model).
Feature:

Immo pin code is not required
Decode the ecu using the renualt ecu decoder
Only 3 wires to connect: Ignition, Ground and Data
Small module size
Module is designed to be left permanently connected to the car
Non-volatile memory means no data loss, even after flat batteries or jump starts
Module can be used again if need be.
As the name suggests, the Emulator Module is capable of emulating an immobiliser data stream to the ecu. It can do this every time ignition is turned on, meaning that you have a car which simply starts, even just using a steel(non electronic) key.
Petrol ECU's:
MAGNETI MARELLI IAW 06R
BOSCH MOTRONIC MP7.0
SAGEM SAFIR2 (35pin)
SAGEM SAFIR (55pin)
SIEMENS SIRIUS32
SIEMENS FENIX5
SIEMENS FENIX3B
MAGNETI MARELLI IAW 8R.30
Diesel ECU's:
LUCAS DCU3R (1.9D)
BOSCH EDC15C3 (DCI)
BOSCH MSA15.5 (DTI)
Coded fuel cut-off valve (1.9D DDS)

Reviews

49
#1 roman stefura stefura
Mar 9, 2019

A professional approach, I recommend the seller
#1 Graham Aikman
Feb 9, 2019

Everything is ok. Thank you to the seller.
#1 Mersiung Tjandrajaya
Aug 9, 2018

Product as advertised. Delivery superápida. Recommend to everyone.
#1 Alexander Levashov
Sep 9, 2018

Good seller! Super fast shiping!
#1 david wainer
Sep 9, 2018

The product arrived in good condition and within the terms stipulated.
#1 karagoz mahmut
Jul 9, 2018

Great company!!!!
#1 Diego Jerez Ronquillo
Oct 9, 2018

Recommended at 100%
#1 Loyd Ginn
Aug 9, 2018

Recommended at 100%
#1 Christopher Maher
Aug 9, 2018

Prishol very quickly everything works counts until he poured everything ok. Recommend seller
#1 Traviss Traviss
Jun 9, 2018

Great product very attentive wonderful store will negotiate more times with this team am very satisfied.
Previous: ID40 Transponder Key for OPEL 5pcs/lot