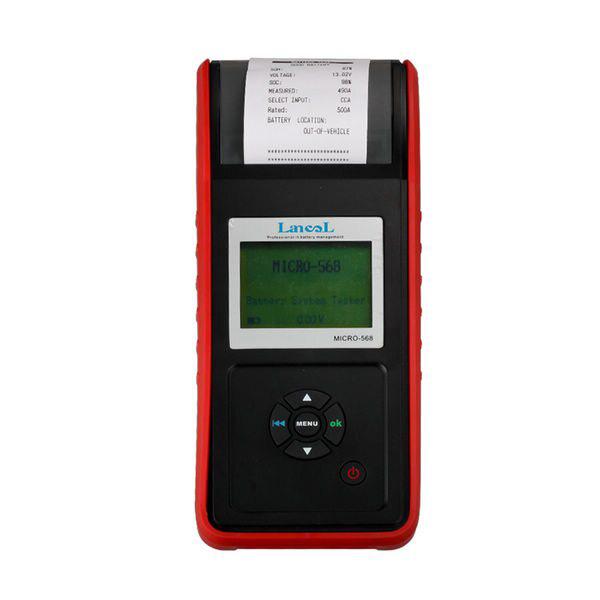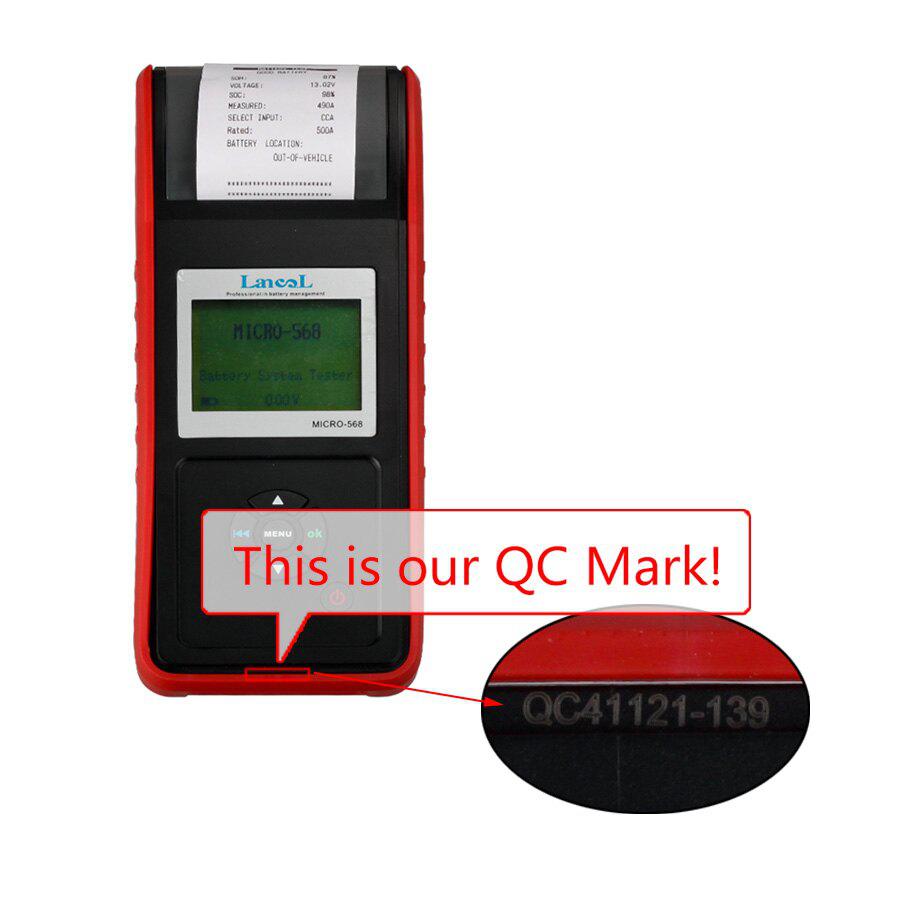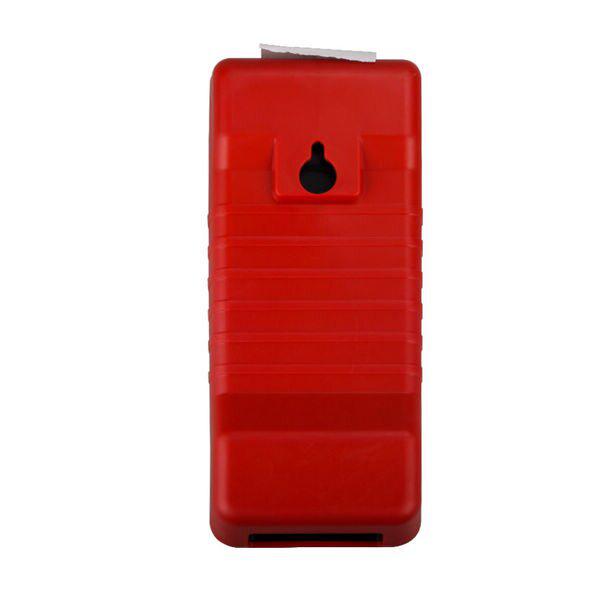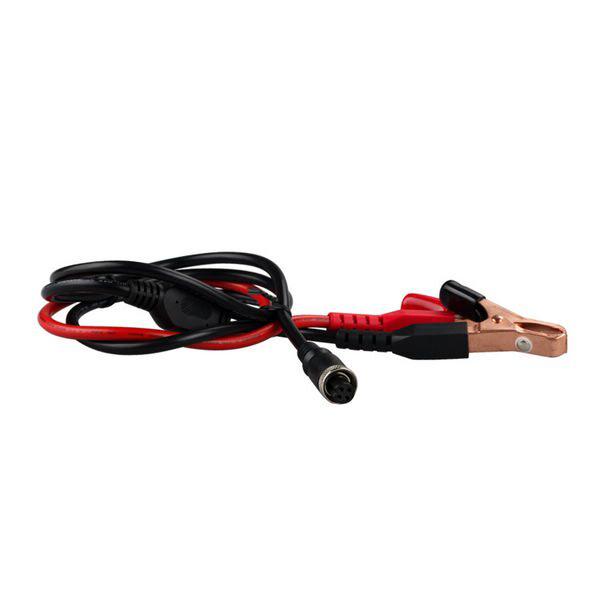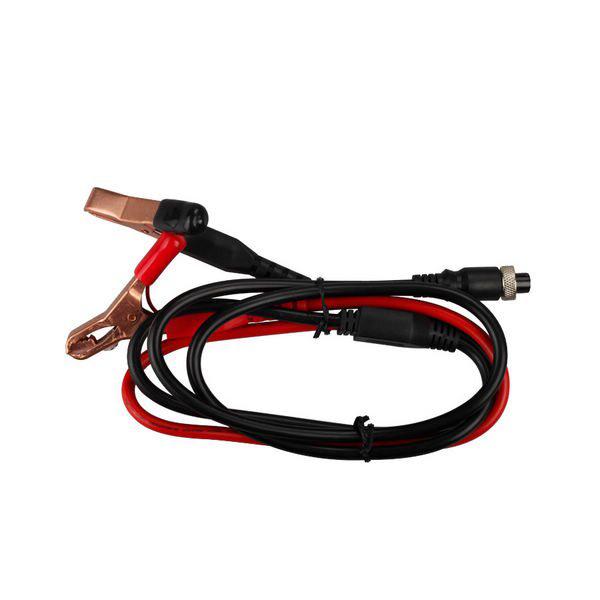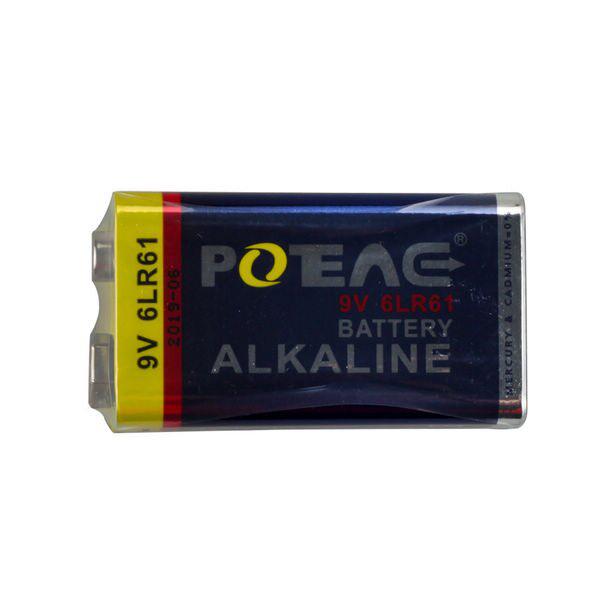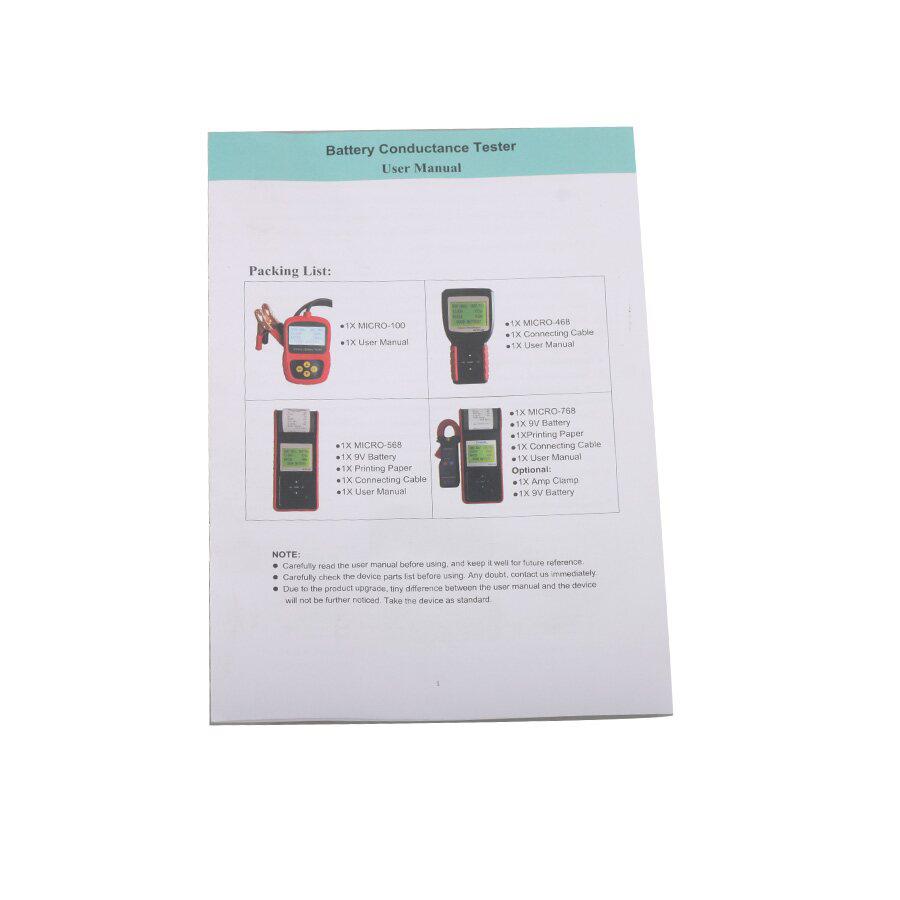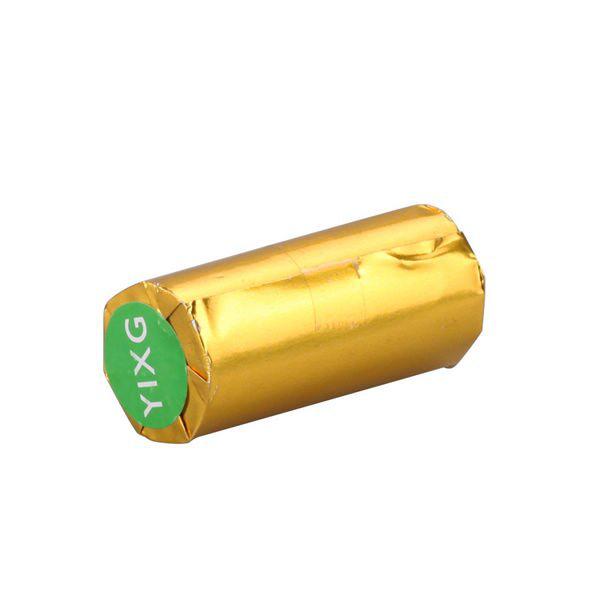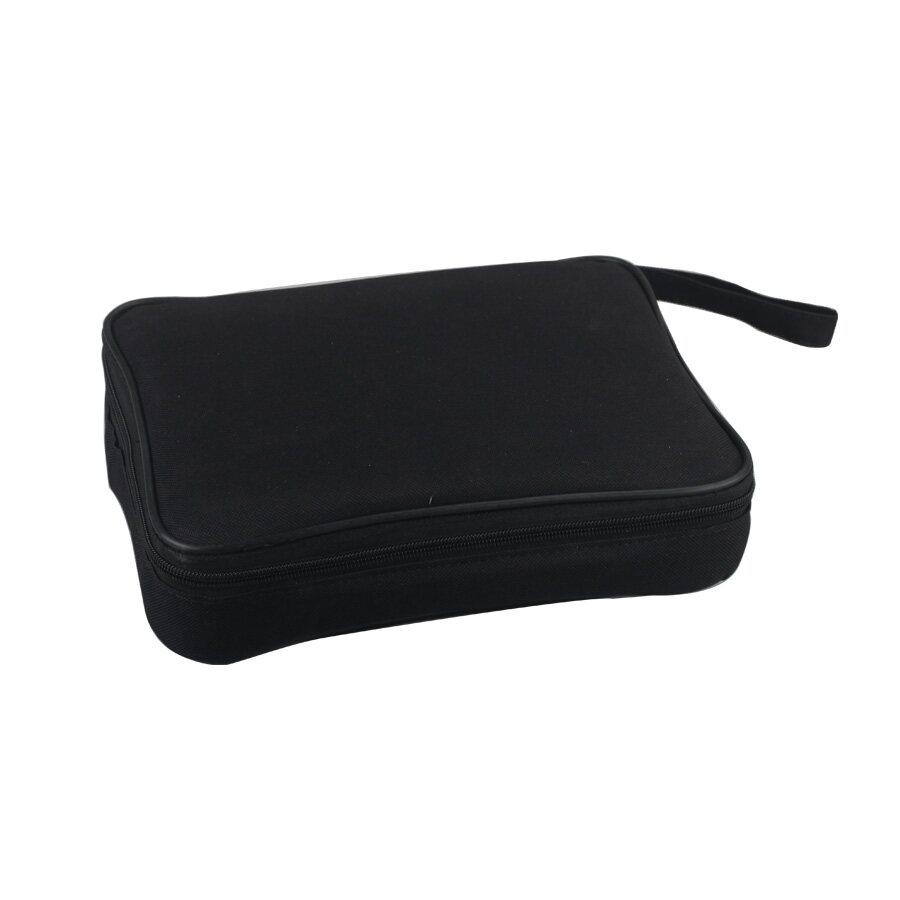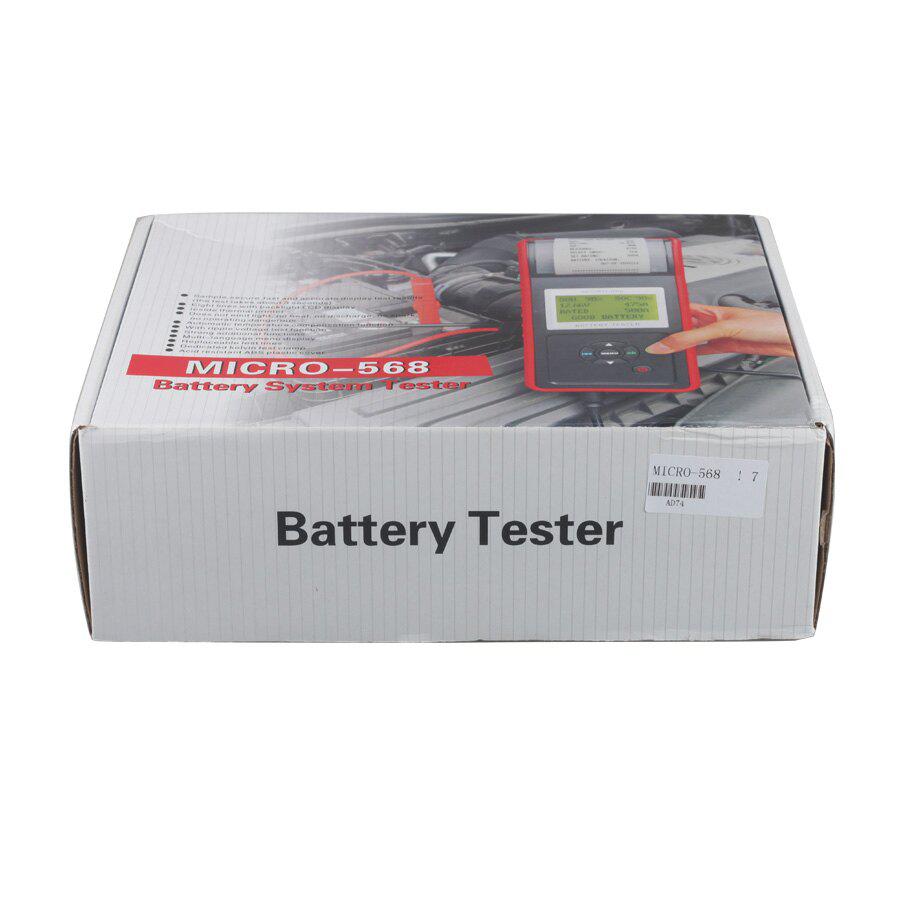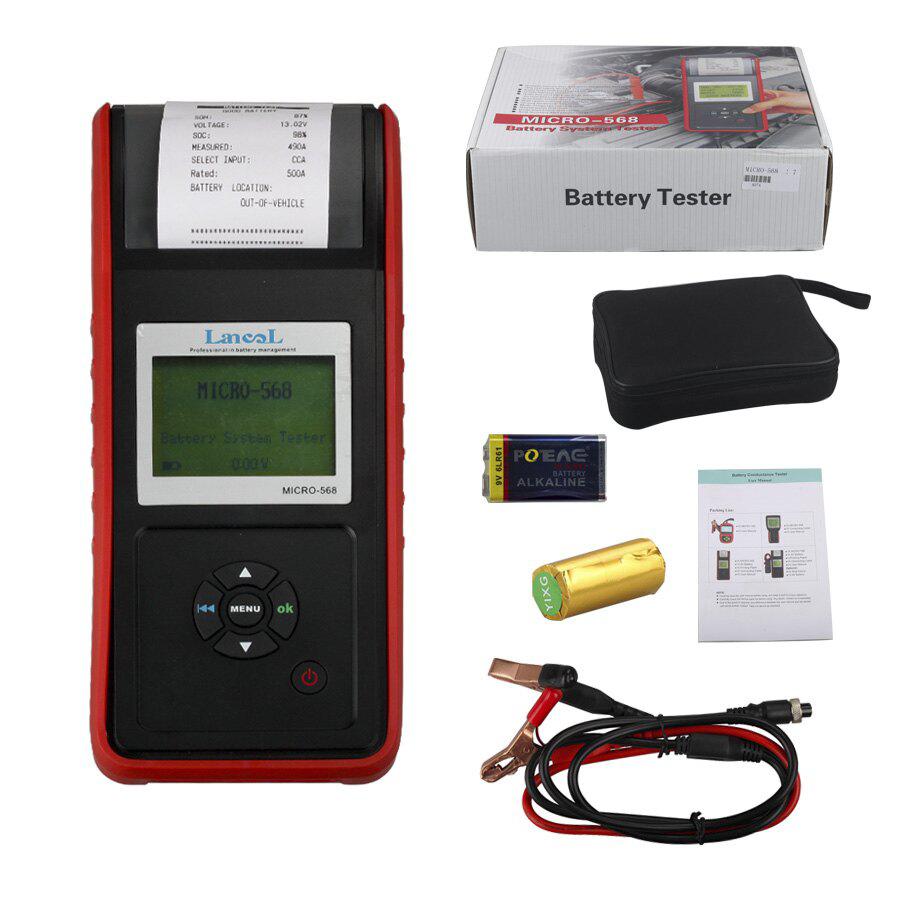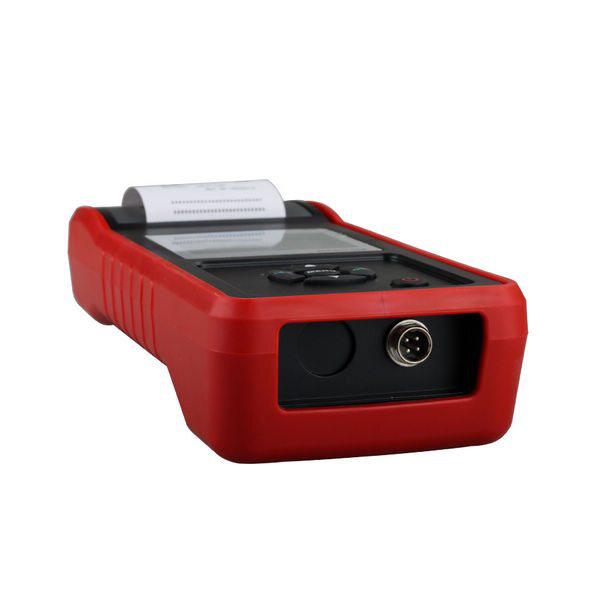 Description
AUGOCOM MICRO-568 Battery Tester Battery Conductance & Electrical System Analyzer With Printer (One Year Warranty)
Top 7 Reasons to Get Micro-568 Battery Tester:
1. Fast, accurate display of the battery test results.
2. Battery test results include the State of Health, State of Charge and actual CCA capacity.
3. Detection car starting system and charging system is normal. Test on highly discharged battery up to 1.0 V.
4. The battery power loss can be directly tested(as low as 2.0V).Battery can be tested either in or out of the vehicle
5. Quick Print Test Results
6. No heat, no spark, safe operation
7. With Printer and One Year Warrany
Micro-568 Battery Tester Language Version:
Korean Version: English, Korean
Asia-Pacific Version: Chinese Simplified.Japanese, Russian, English.
European and American Version: English, Spanish, French, German, Italian
Please choose the language version you need when place the order.
Micro-568 Battery Tester MULTI-FUNCTION:
-6-12V battery from 4 to 200Ah
-VRLA/GEL
-A
GM
/ SPIRAL / Water proof battery
-SLI (Opened liquid batteries)
-12-24V starter
-12-24V alternator circuit
Micro-568 Battery Tester Cold Cranking Amps Measure Range:
| | |
| --- | --- |
| Measure Standard | Measure Range |
| CCA | 30-1500 |
| BCI | 30-1500 |
| CA | 30-1500 |
| MCA | 30-1500 |
| JIS | 26A17-245H52 |
| DIN | 30-1000 |
| IEC | 30-1000 |
| EN | 30-1000 |
| SAE | 30-1500 |
| GB | 30-1000 |

Micro-568 Battery Tester Technical Specifications:
ABS
body :(acid proof)+ anti-shock colorful rubber cover
Temperature condition: 0°C to 50°C
Tolerance : CCA < ± 10 Voltage ± 0.05%
Cable length: 1.20m (3M optional)
Warranty: One Year
Package including:
1pc x Micro-568 Battery Tester
1pc x Clip cable
1pc x Battery
1pc x Print Paper
1pc x User's Manual
1pc x Carrying Case
Previous: AUGOCOM MICRO-100 Digital Battery Tester Battery Conductance & Electrical System Analyzer 30-100AH
Next: AUGOCOM MICRO-468 Battery Tester Battery Conductance & Electrical System Analyzer With One Year Warranty