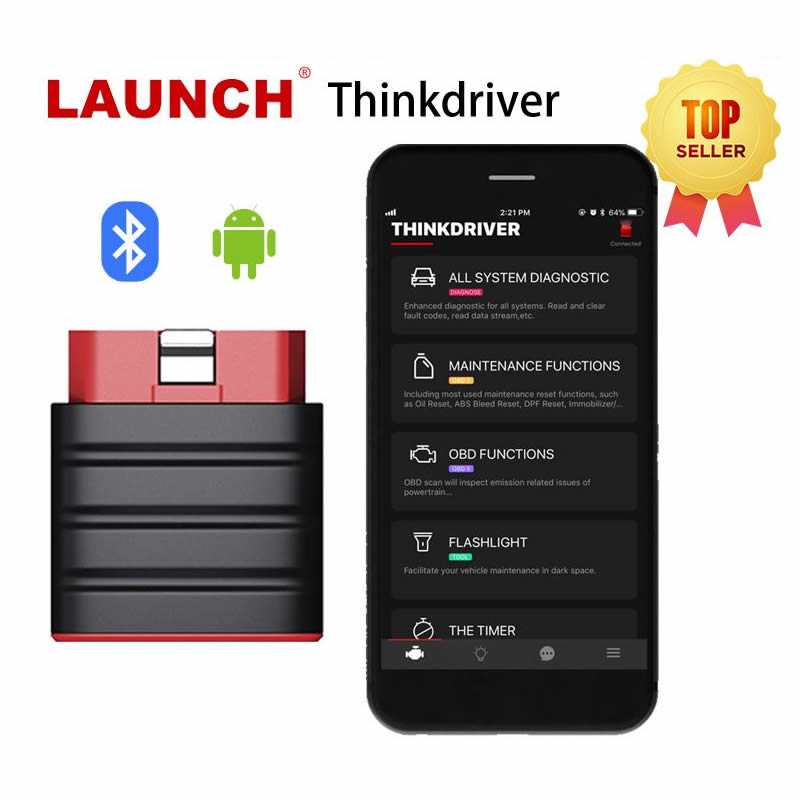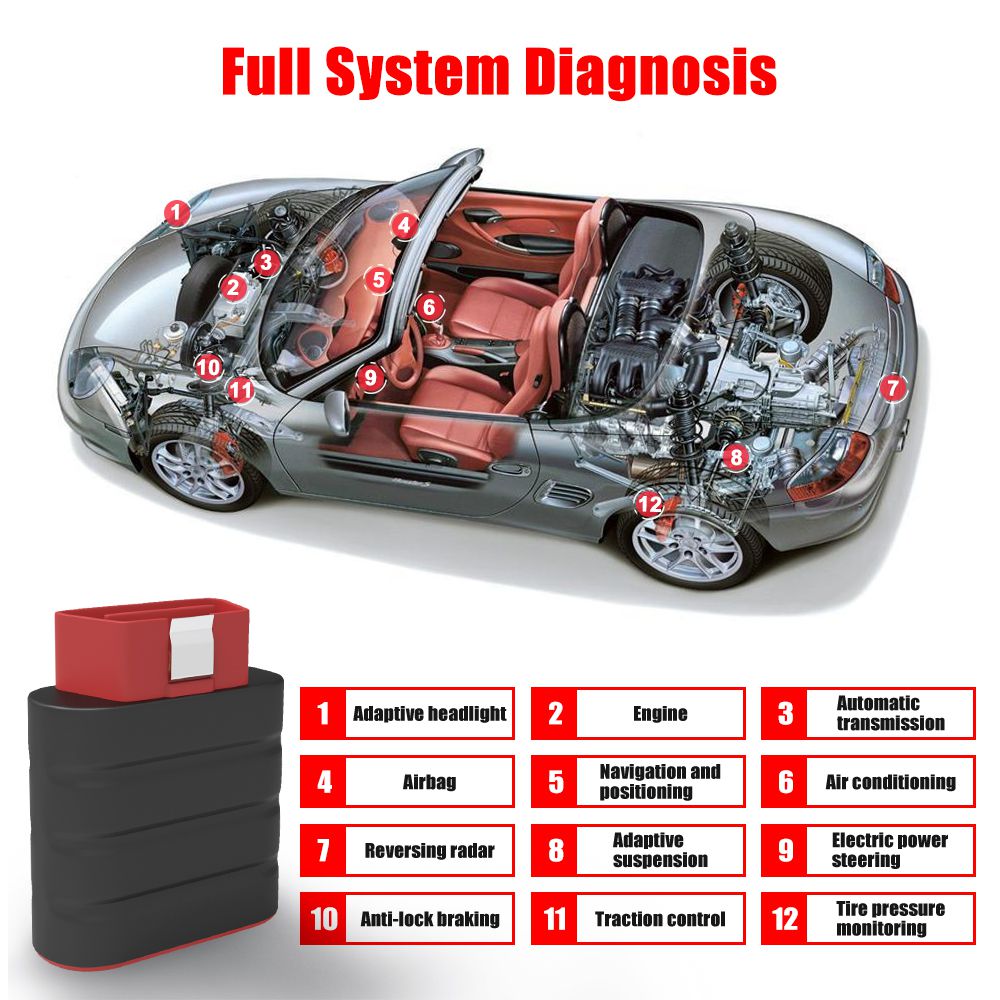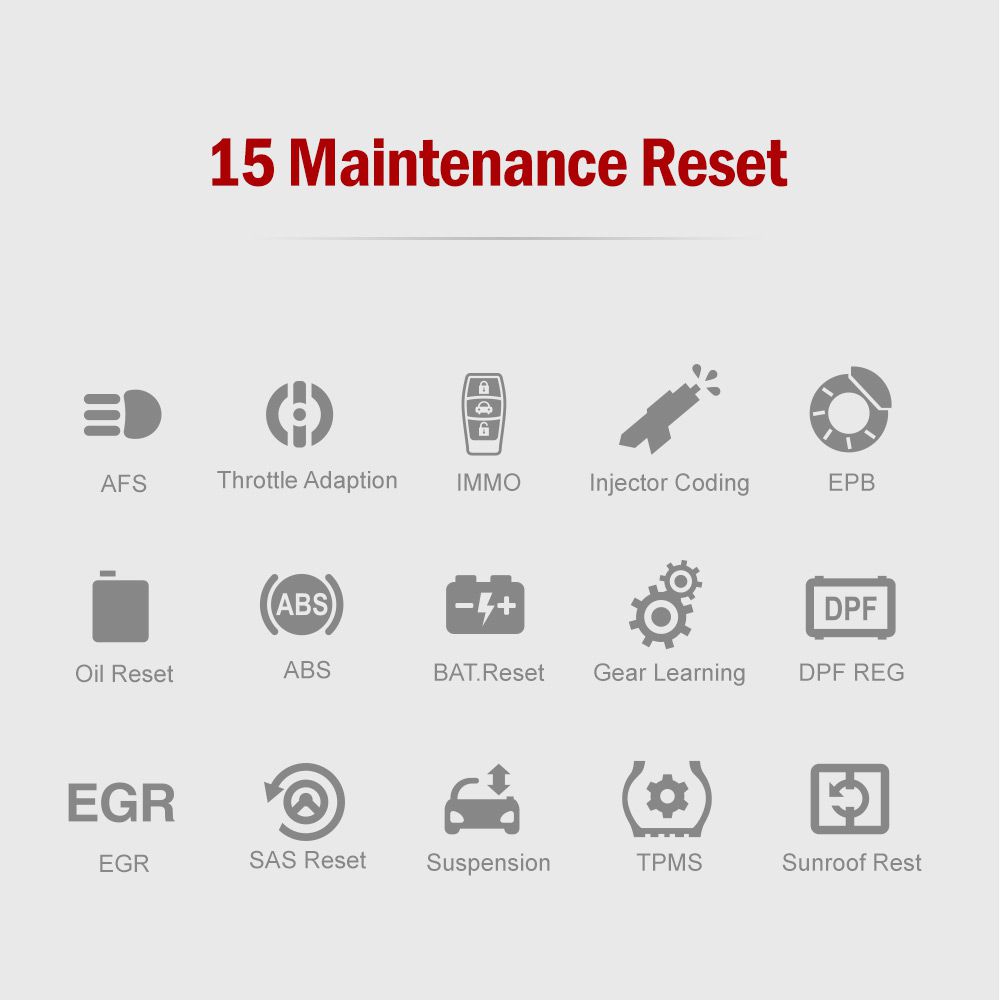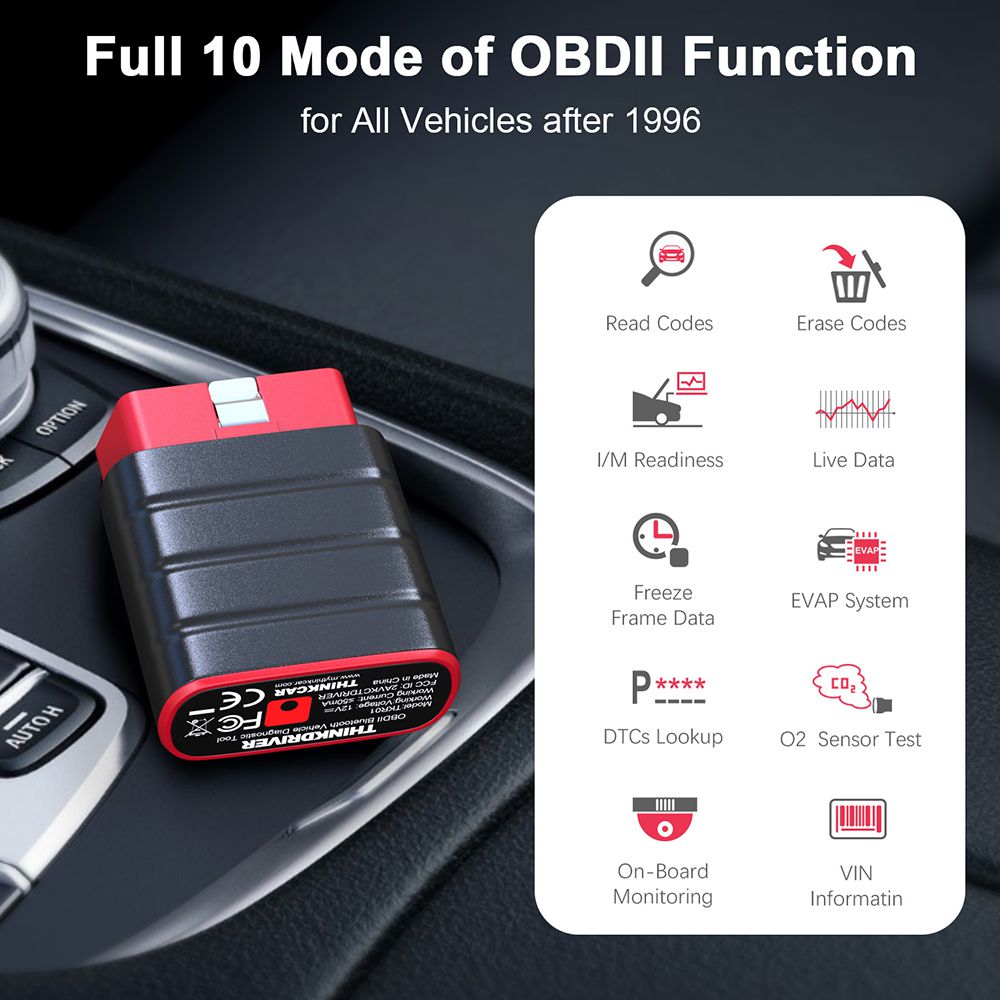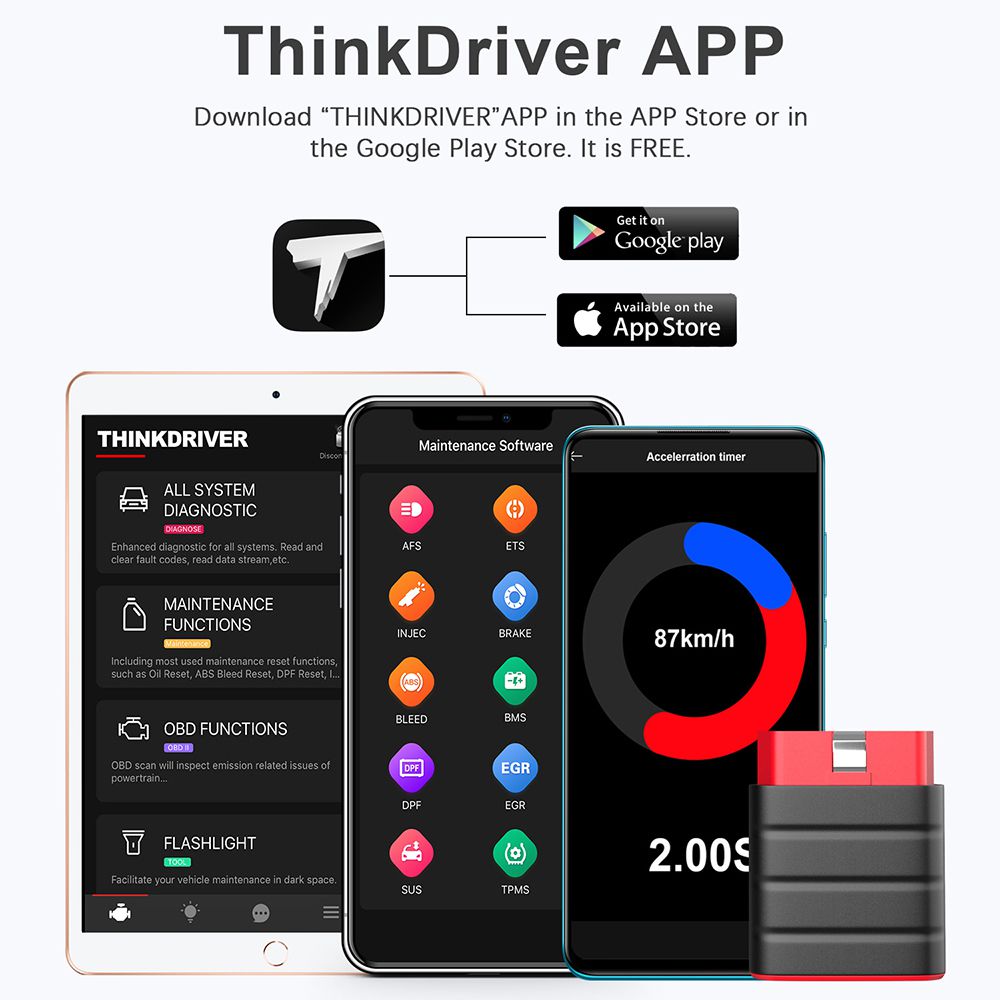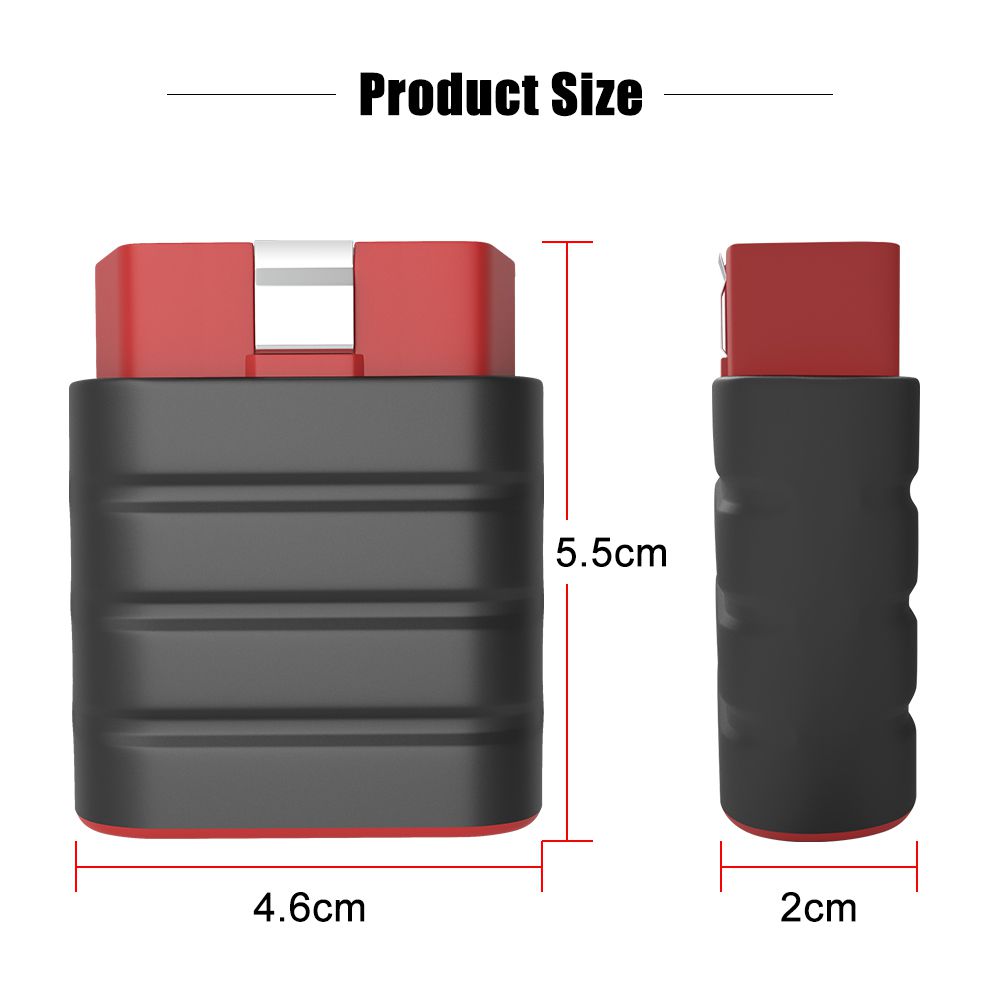 Description

THINKDRIVER is a smart Bluetooth diagnostic tool for DIYers and car owners, which is extremely close to professional diagnostic tools. Besides the full OBDII function, THINKDRIVER supports the vehicle's full system diagnostics to help you know every module in the car. Goodbye to normal OBDII dongle!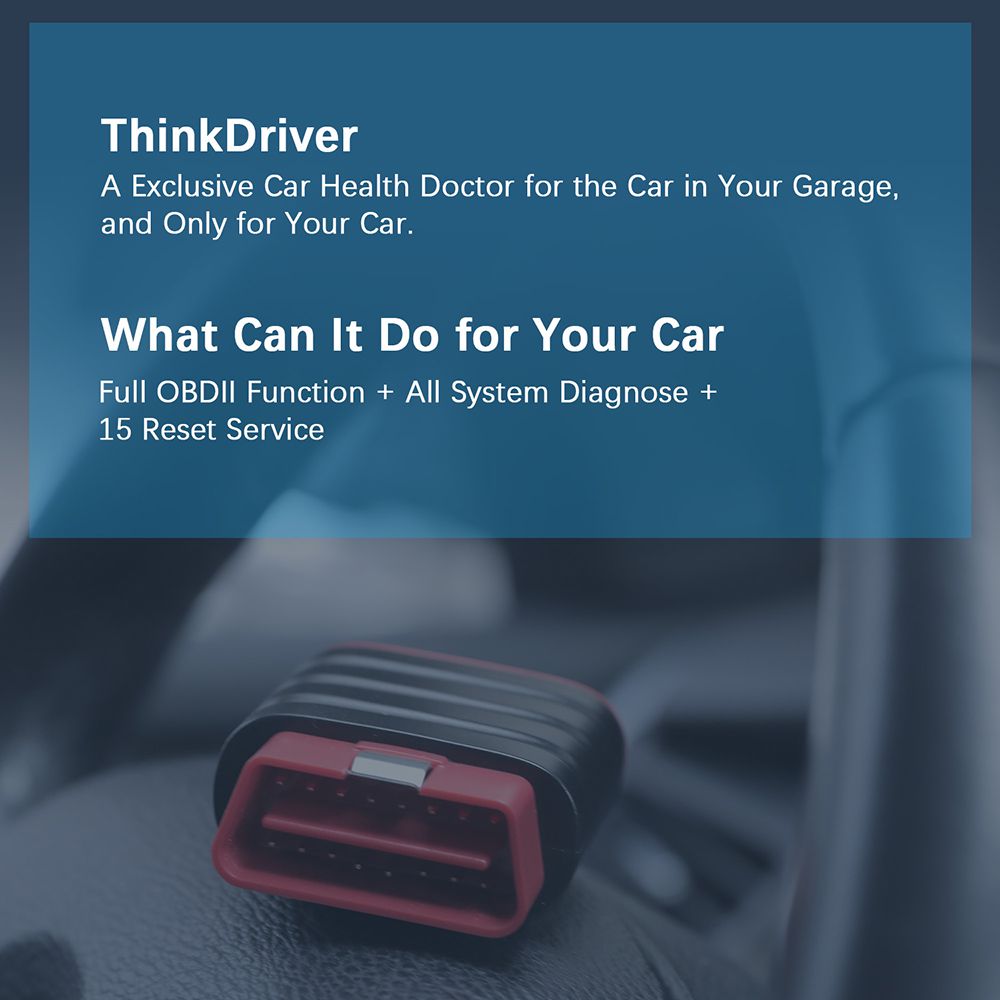 Now, THINKDRIVER will be the best helper for every car owner! This is the ultimate car diagnostic connector that allows you to easily and immediately know whether you should be aware of any issues with your car.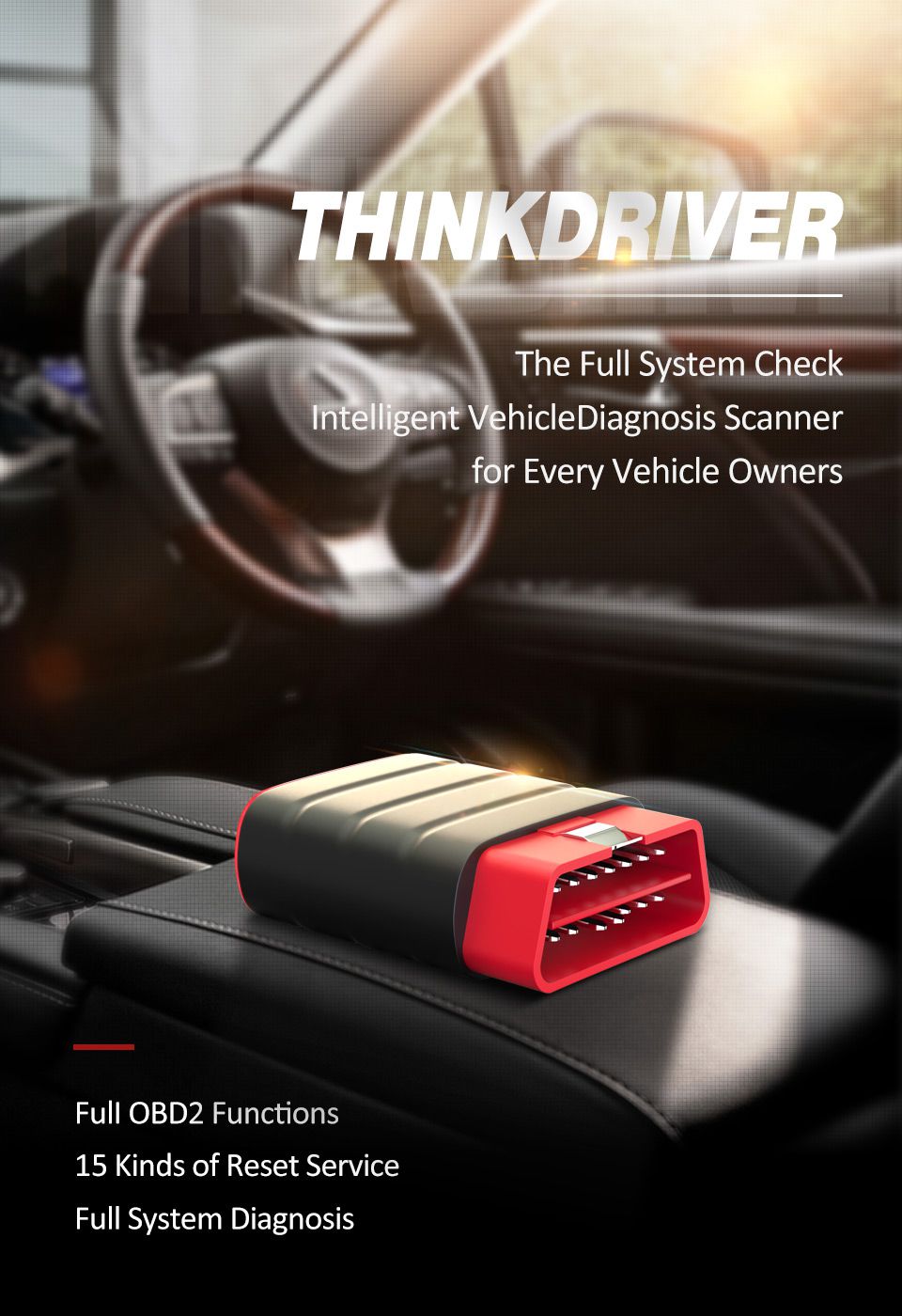 Why ThinkCar THINKDRIVER ??
THINKDRIVER is based on THIKDIAG, but we optimize the cost and reduce functions for professional mechanics. We strive to minimize the price of THINKDRIVER to let all car owners test the full system of the vehicle, much more than the OBDII.
5 Kinds software are FREE for you !!
If you buy one THINKDRIVER , you will get: Free Car all system diagnose for one car. Free ABS Bleeding service function Free SAS Steering Angel Sensor Reset Function Free OBD2 Engine Diagnose for ALL CARS Free Acceleration Tester for ALL CARS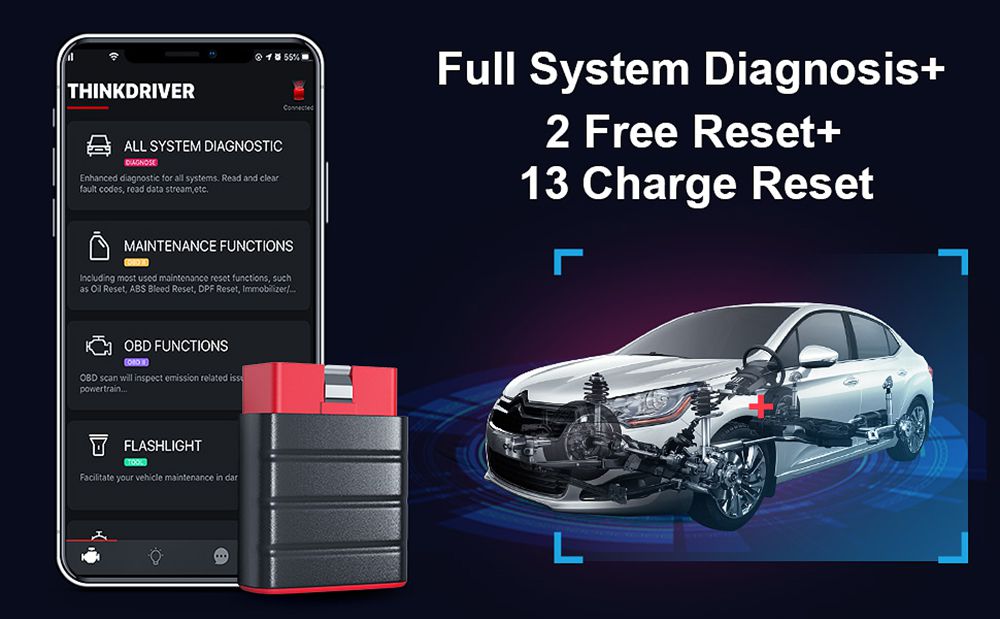 THINKDRIVER Full System Diagnositcs
This option allows you to detect whether the system parameters are normal or not. It mainly including Drive System, Chassis System, Body System, Electrical system. Read and erase codes for all available systems, turn off MIL light (Indicator light), display live data in text, graph & analog for easy data review.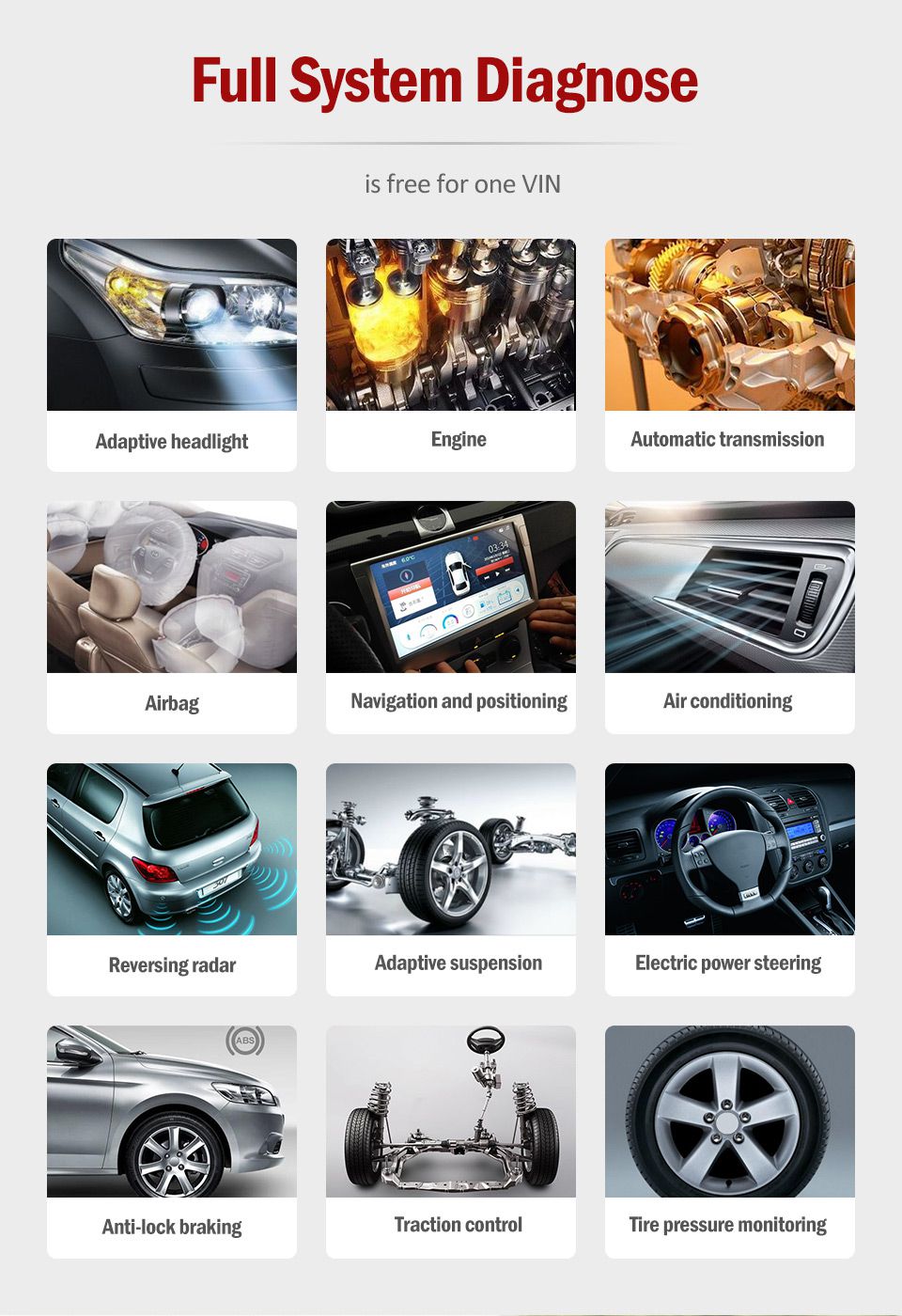 THINKDRIVER supports 15 Maintenance RESET Functions:
ABS and SAS are free, if you want other reset service, you can buy it from Thinkdriver APP.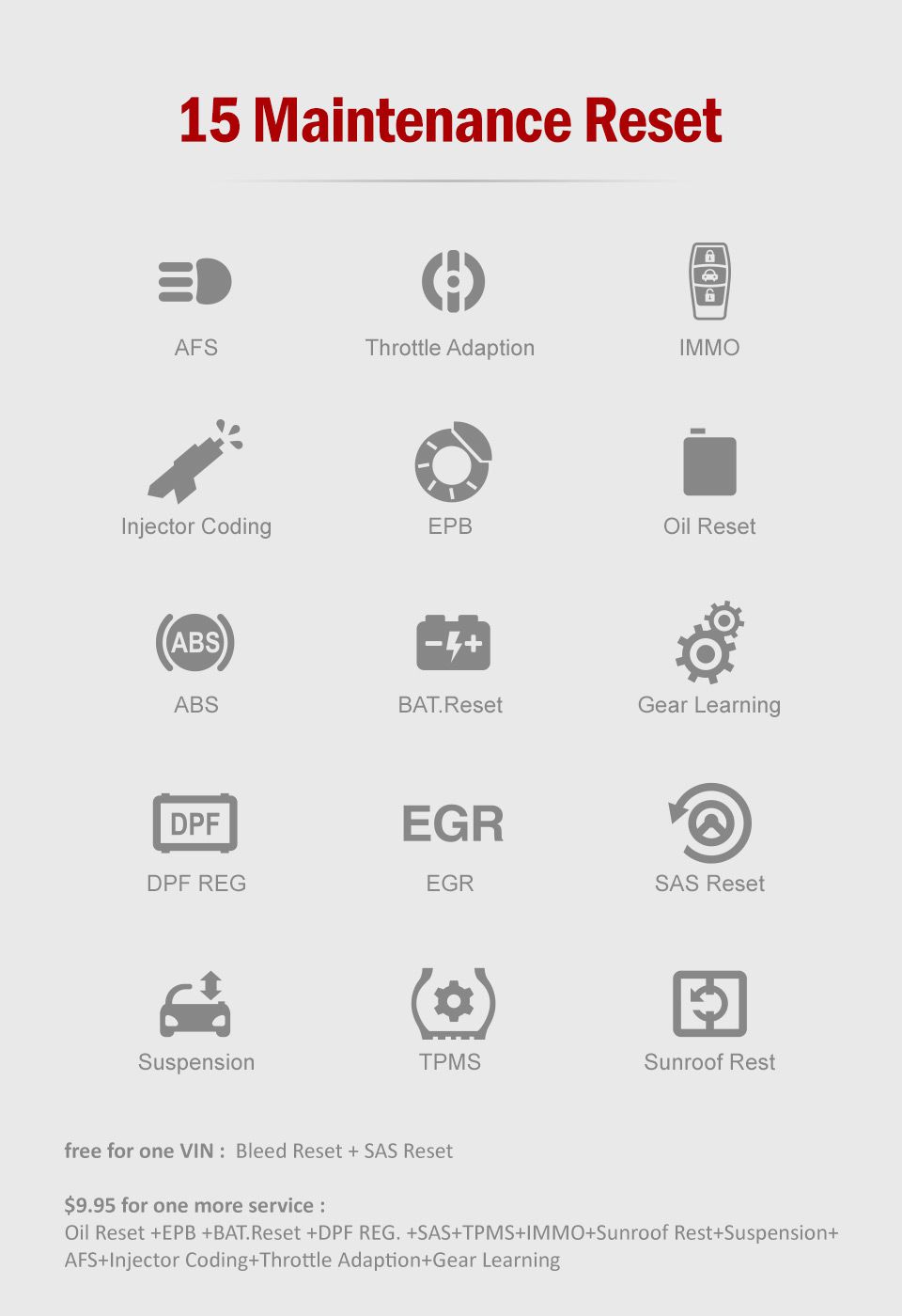 1.Oil Lamp Reset Service 2.EPB Electronic Park Brake Reset 3.BAT battery service 4.DPF Diesel Particulate Filter Reset 5.SAS Steering Angel Sensor Reset 6.TPMS Tire Pressure Monitoring System Reset 7.IMMO Key Programming 8.ABS Bleeding 9.Sunroof Reset 10.Suspension Reset 11.Gearbox (Transmission )Reset 12.AFS Headlamp Reset 13.Injector Coding 14.Throttle Adaptation 15.Gear Learning
OBDII Functions
THINKDRIVER supports OBD II (on-board diagnostics) protocols. It works with any vehicles after 1996. *View freeze frame date *support graph data stream *O2 Sensor test *Evap system test *On-Board monitor test *Read & Clear DTCs *Identify VIN information *DTC code look up *Turn off MIL(Malfunction Indicator Lights) *I/M Readiness status test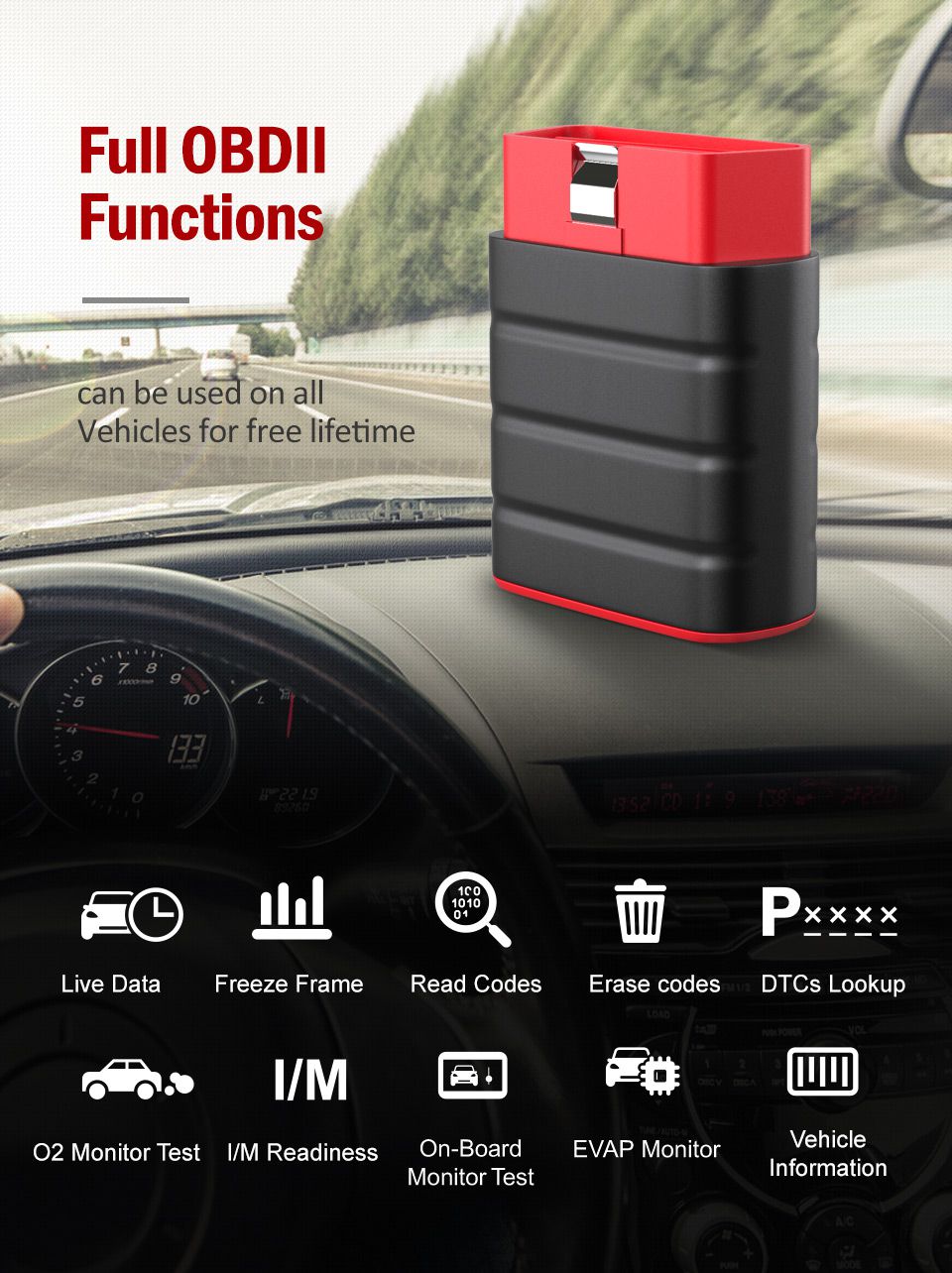 Easy to Use
There are no requirements of diagnostic knowledge. THINKDRIVER's professional features allow anyone to easily use it without any technical training. THINKDRIVER is extremely smart with its outstanding performance.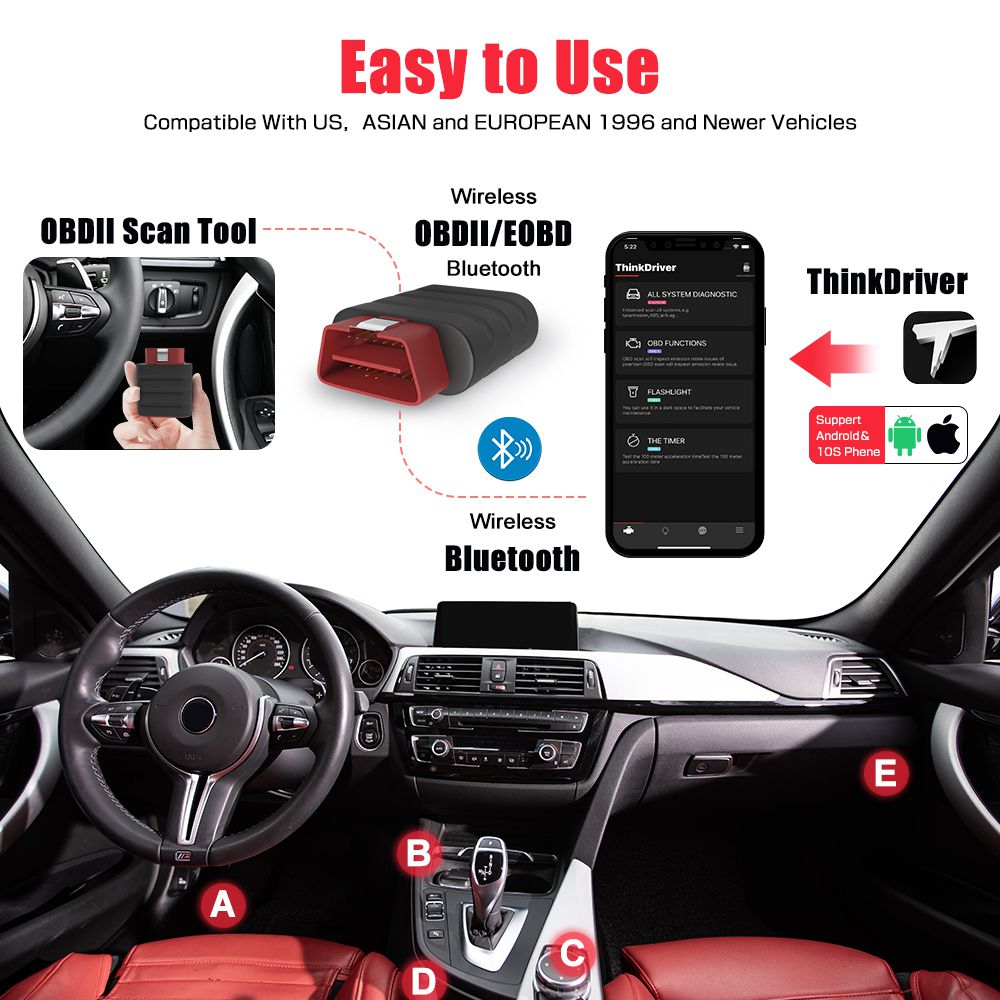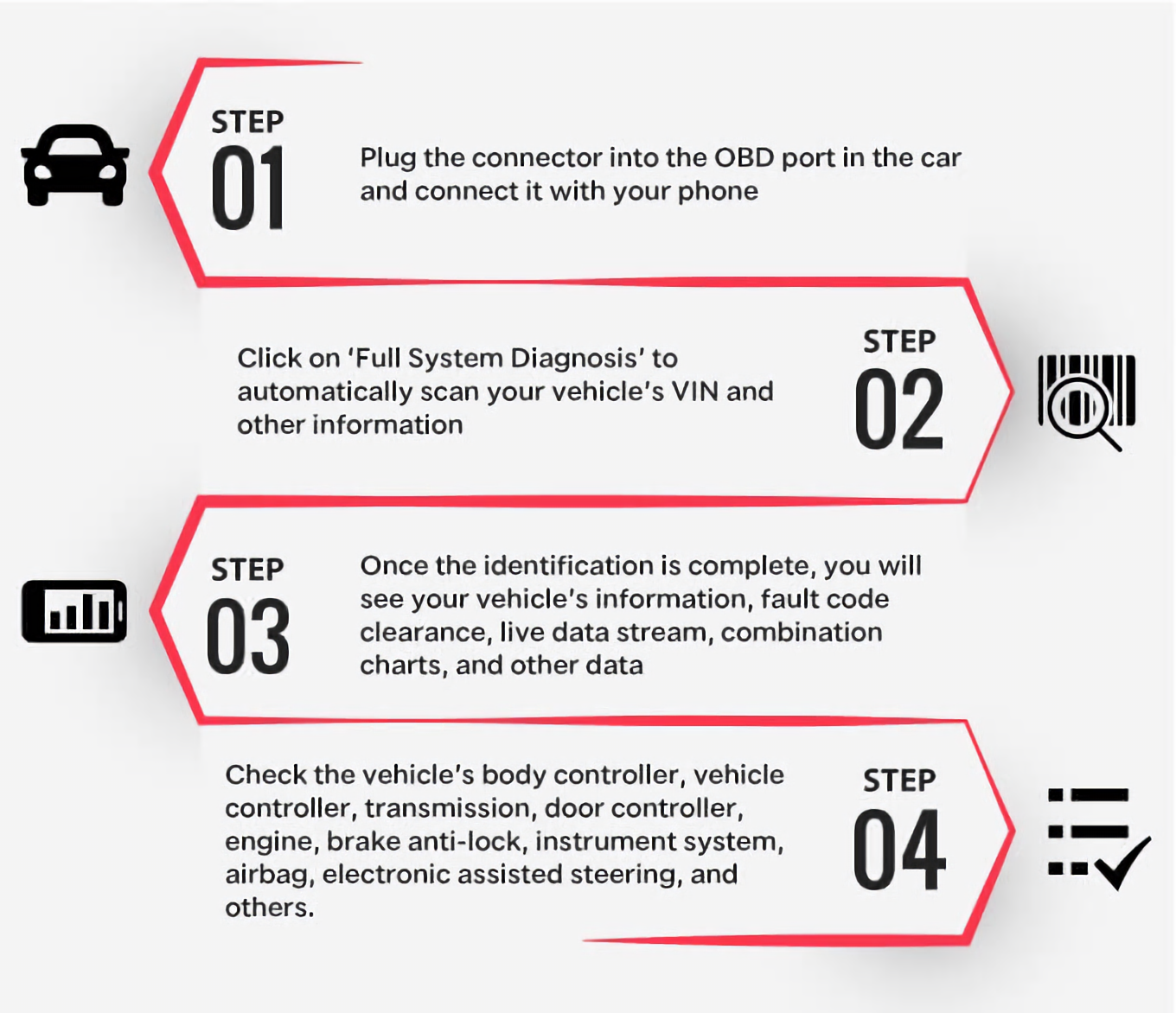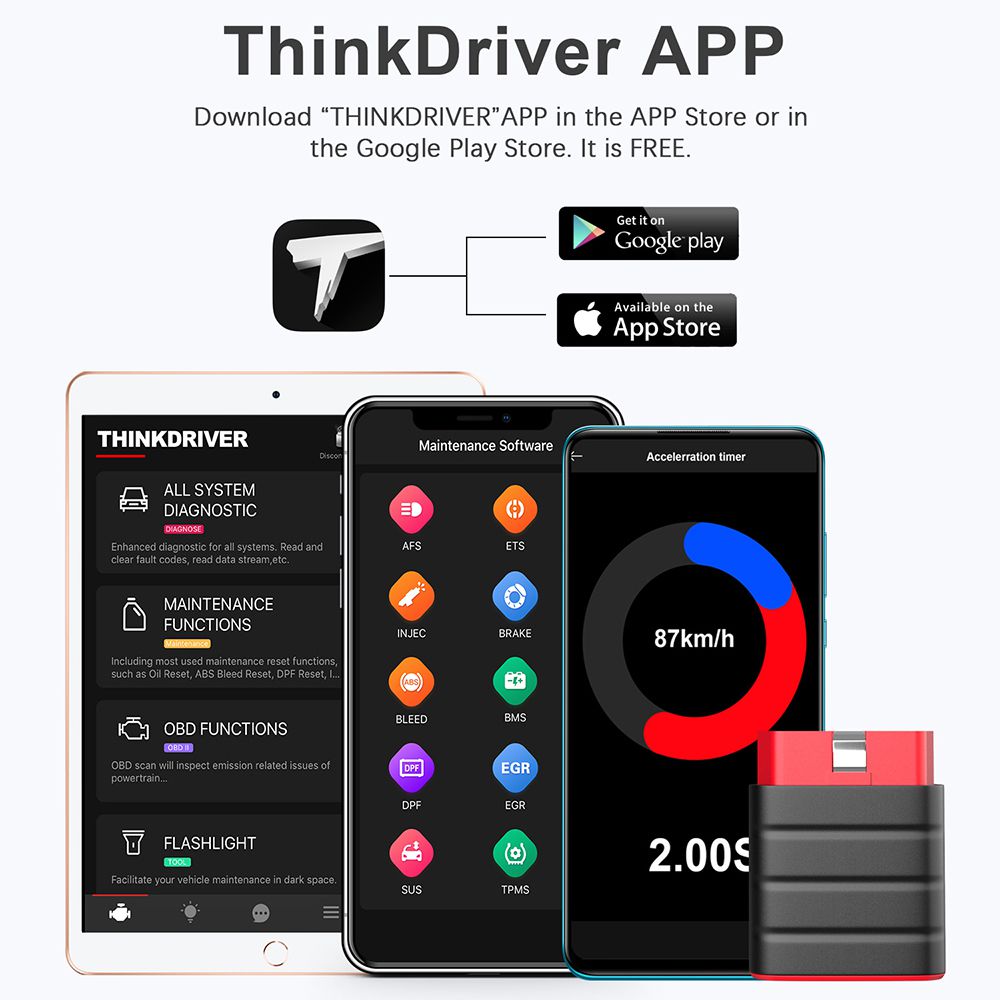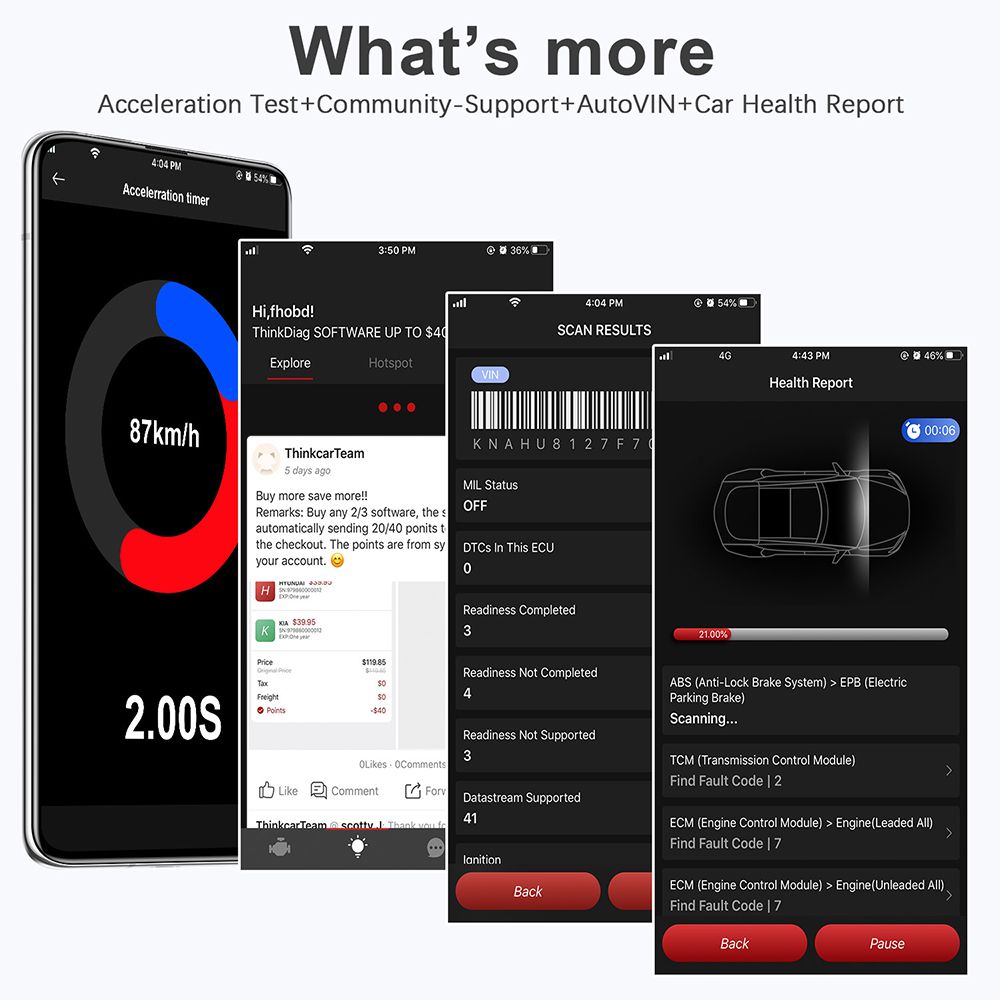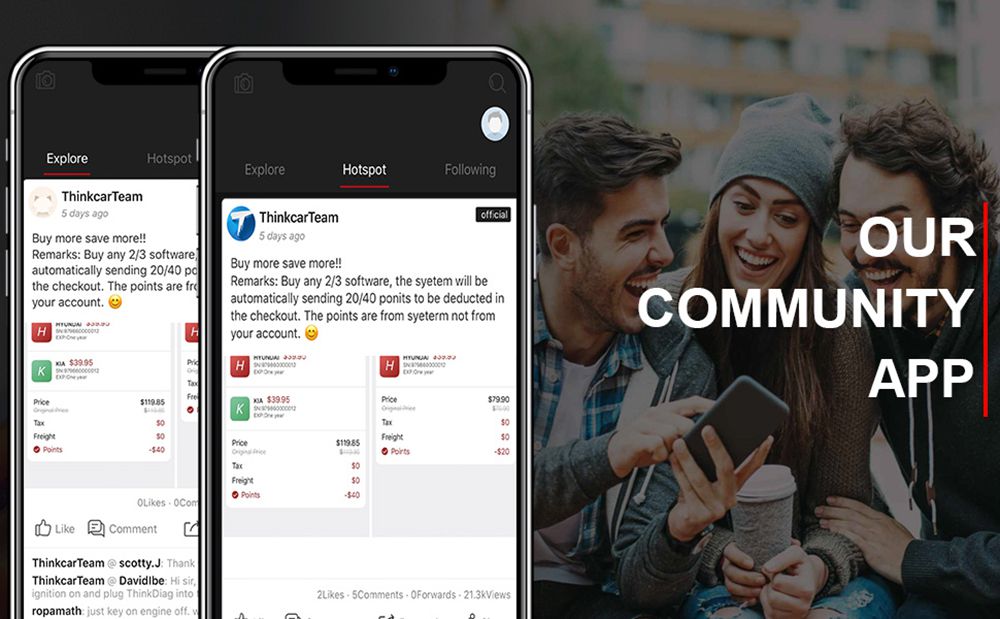 Powerful and Competitive Functions
The same comprehensive functions as thousands of dollars valued diagnostic tool, but in a much lower price Diagnostic Functions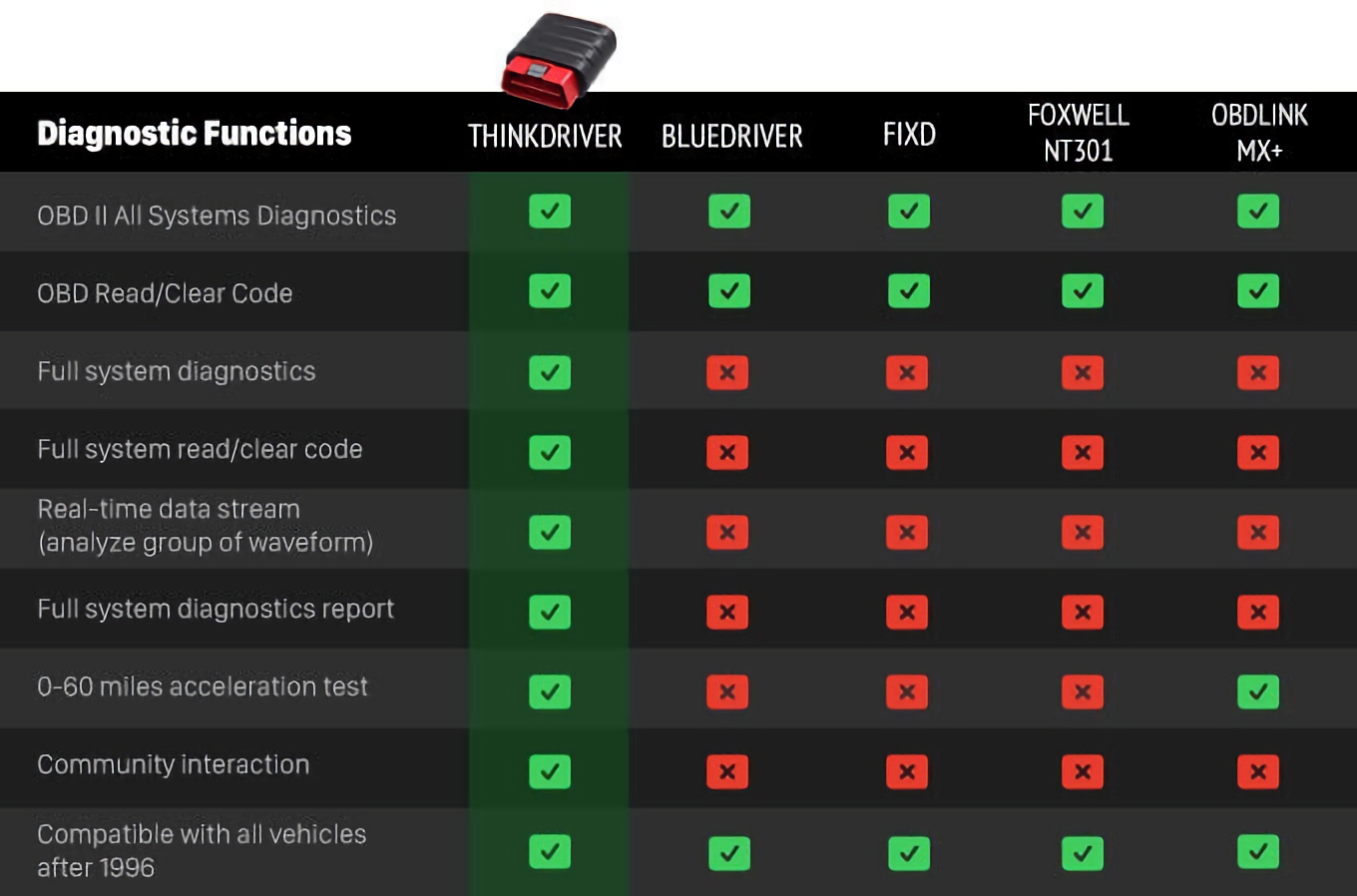 Support more than 105 Car Brands
You will get one car full system diagnose and ABS SAS reset service FREE !! If you want diagnose other car. Price for Each VIN Manufacturer Software : $14.95/year Reset Software Price for Each : $9.95/year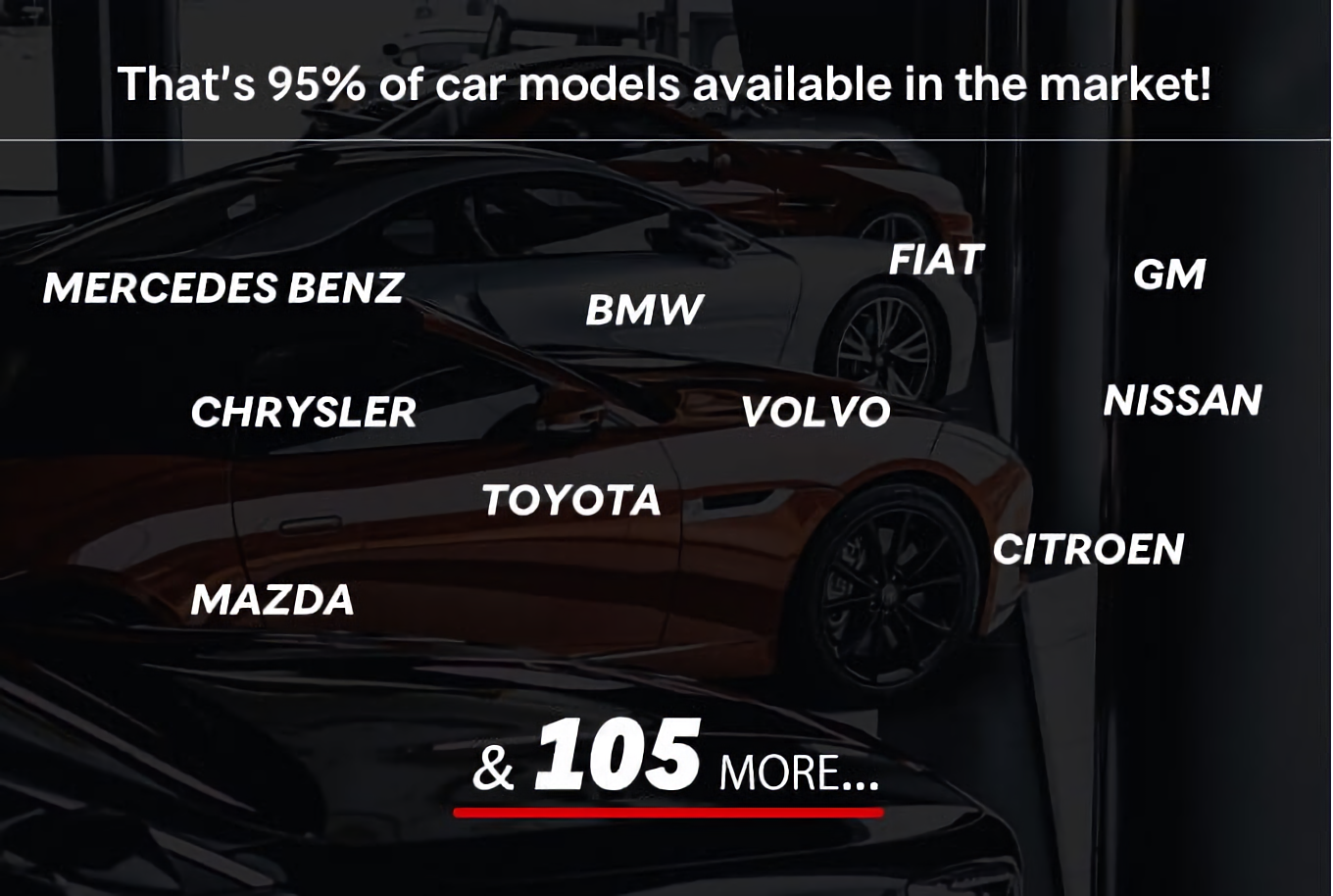 Product Details
Compact,Convenient,Durable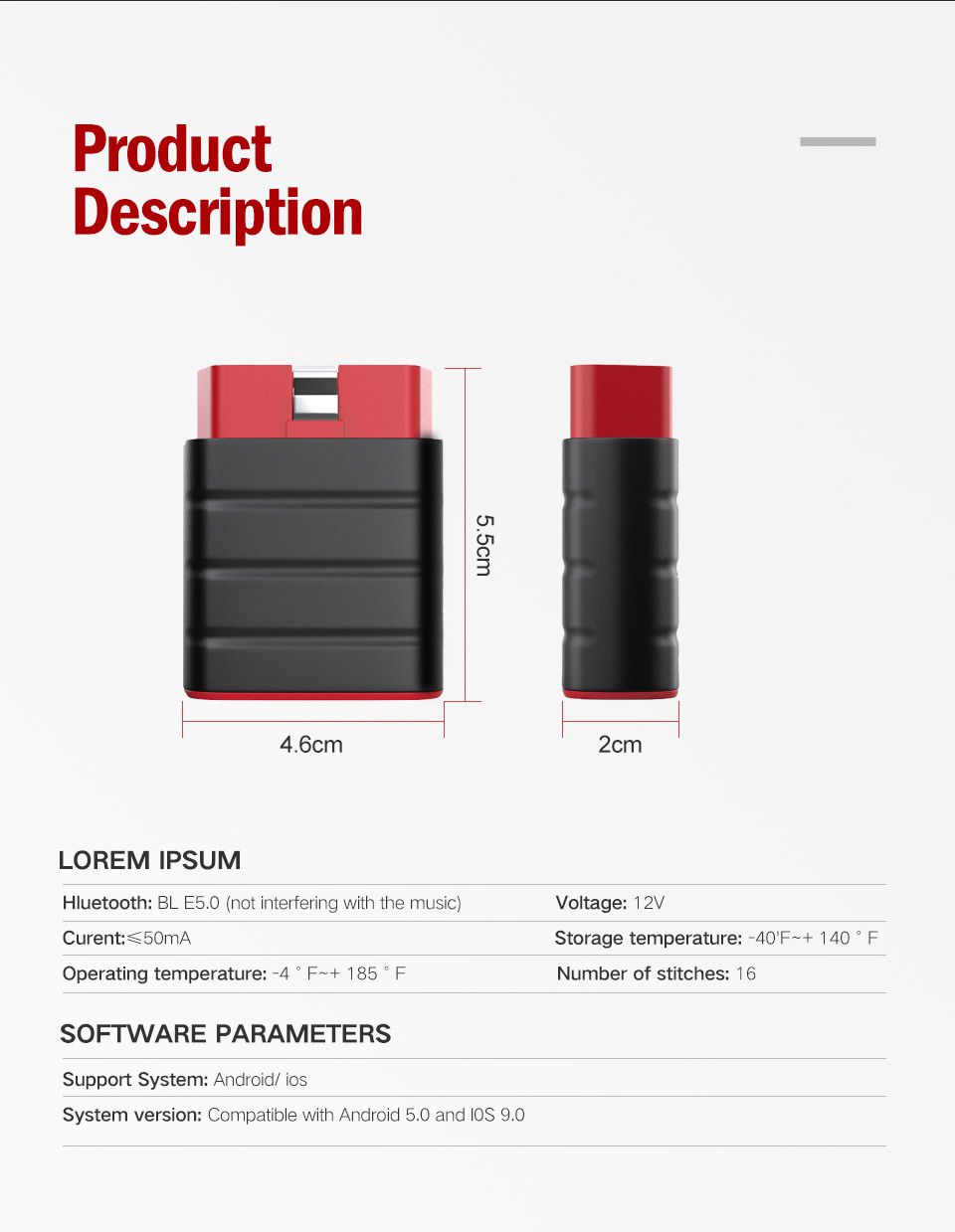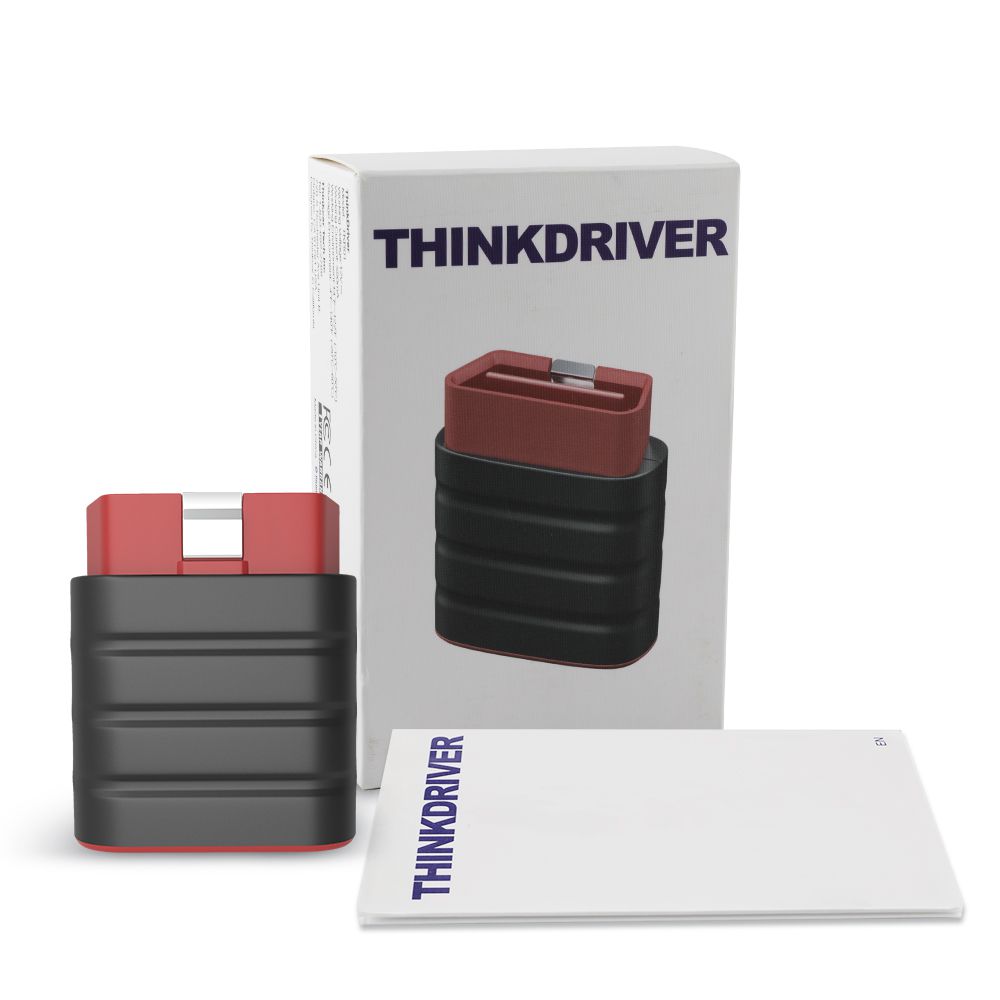 Package Contents:
• Main Unit • Hard copy User's Manual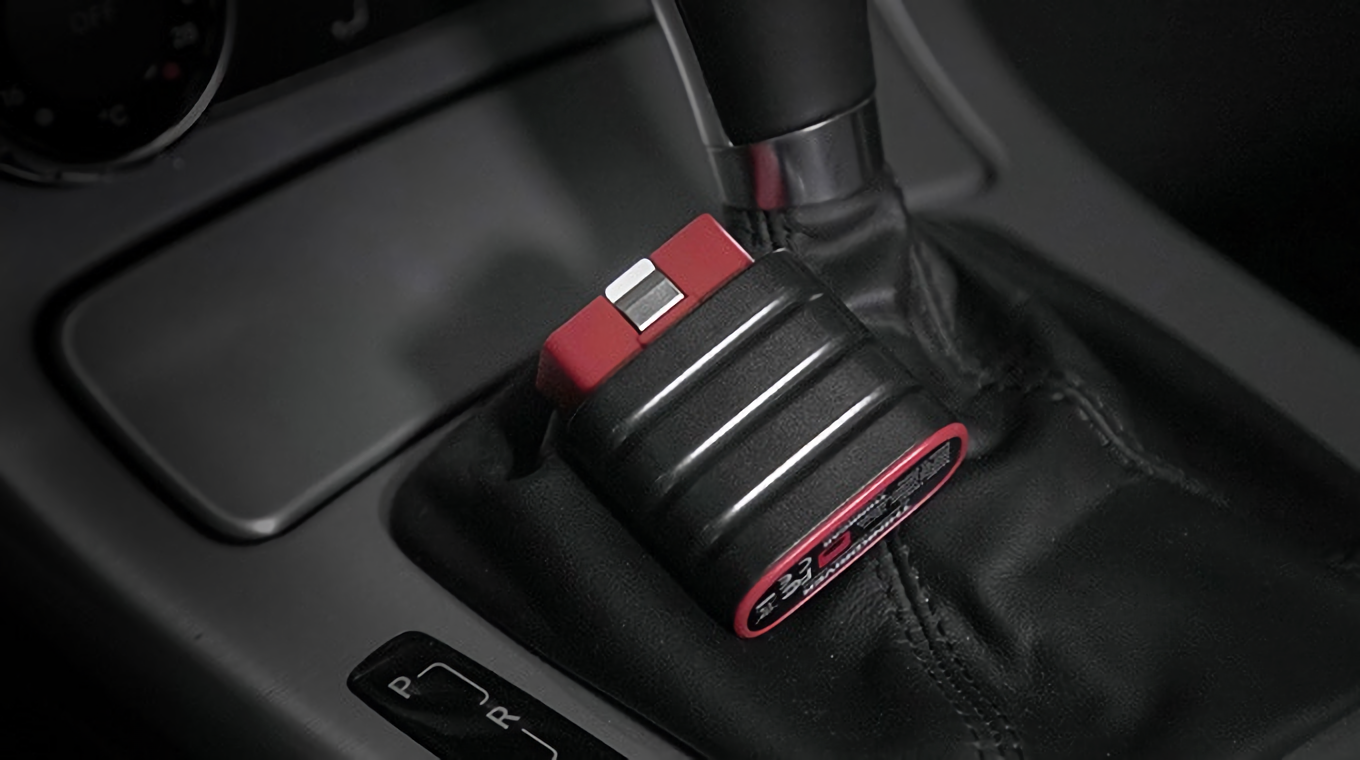 Reviews

27
#1 ada mada
Nov 9, 2018

Great quality product delivered very fast
#1 abraham ferreras
Mar 9, 2019

Very good ! I recommend !
#1 Rolf Magnusson
Jun 9, 2018

Very good… Super fast
#1 Michael Bennett
Mar 9, 2019

I received the Item within 5 days. So the shipping was much faster than expected. Quality is very good and it works just fine. On the CD is a little gift of usable Software. Would buy here again.
#1 filipe casinha
Dec 9, 2018

all perfect ! Items came to me 3days! I would buy it again, from this seller
#1 Sergey Kozlovskiy
Aug 9, 2018

Great company!!!!
#1 Gorrilttece Gorrilttece
Jul 9, 2018

Got, installed, proga found it, from the internet is untied, tomorrow i will check again, while i like everything this LAUNCH Thinkdriver Bluetooth OBD2 Scanner Automotive OBD 2 IOS Car Diagnostic Code Reader OBD Android Scanner PK Thinkdiag AP200 is good quality, working very well
#1 Michel LOUISY
May 9, 2018

Very good arrived early as agreed.
#1 alex gonikman
Aug 9, 2018

Good product ...... works perfectly… no problem Recommend the purchase. Arrived fast ahead of schedule. Not the two came together, arrived separate but both came in perfect condition.
#1 leonardo alcantara
Jun 9, 2018

All OK very fast delivery…
Previous: Motorcycle keys Blank Key Uncut For YAMAHA YZF XJR1300 FJR1300 MT09 MT07 XJ6 TMax FZ6 FZ8 R3 R1 R6
Next: Autel AP200M Bluetooth OBD2 Code Reader with Full Systems Diagnoses AutoVIN Oil/EPB/BMS/SAS/TPMS/DPF Resets IMMO Service