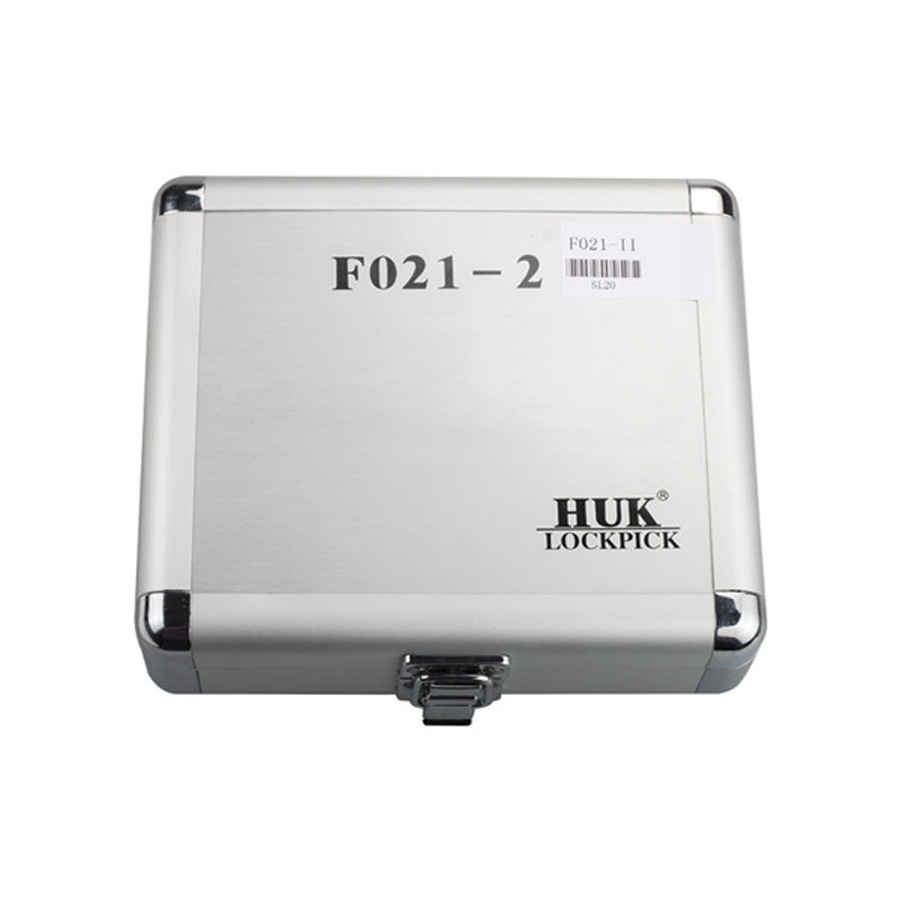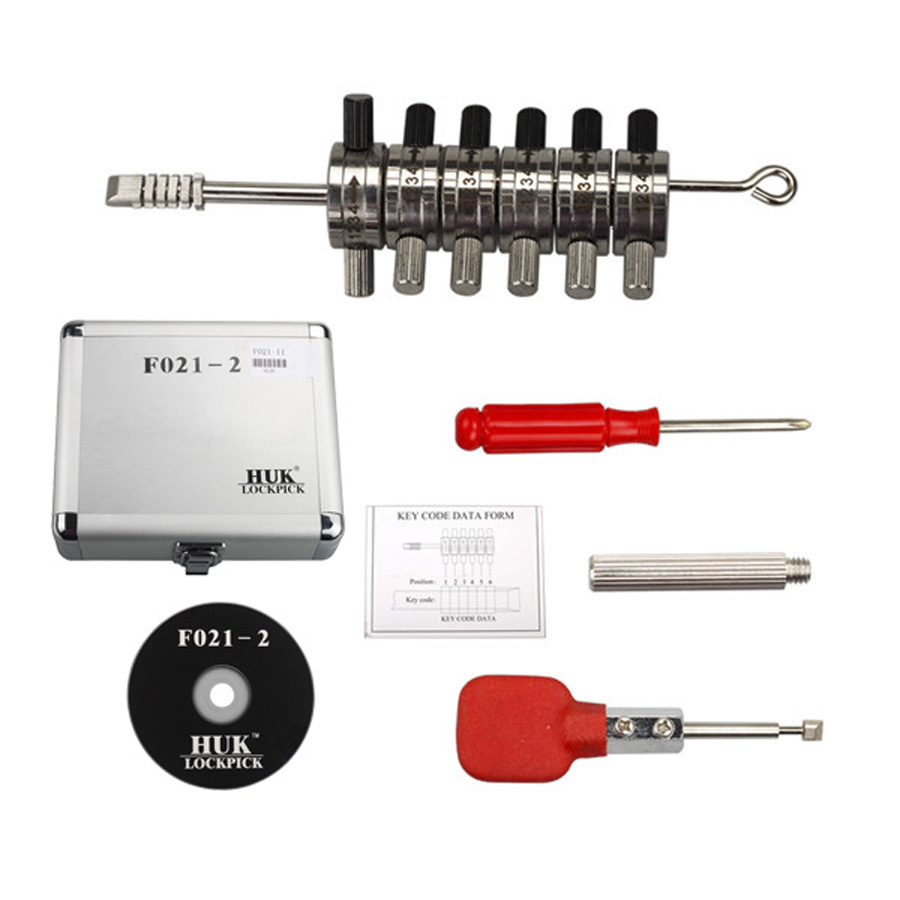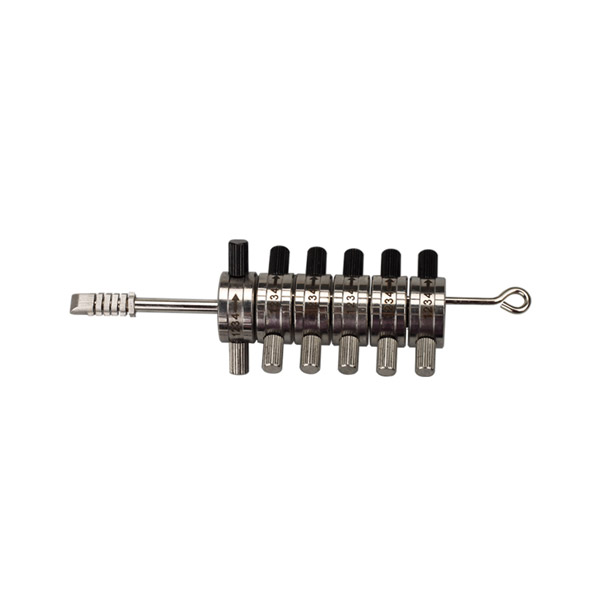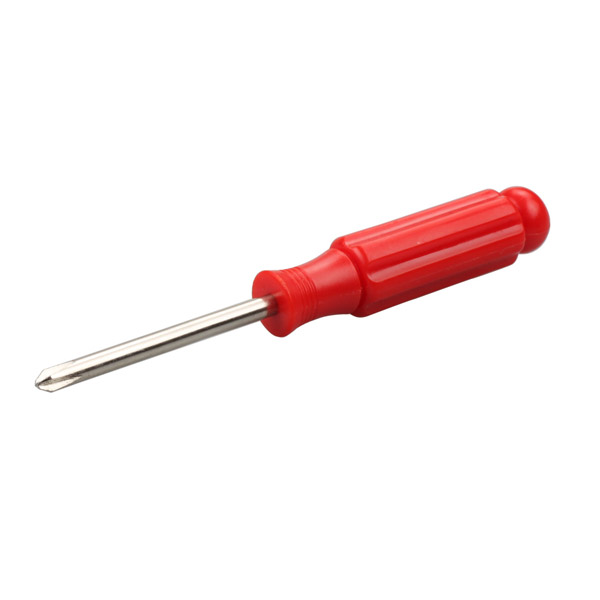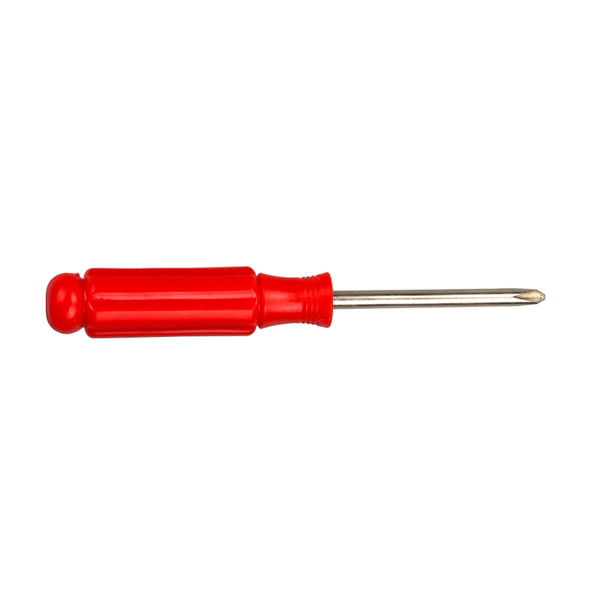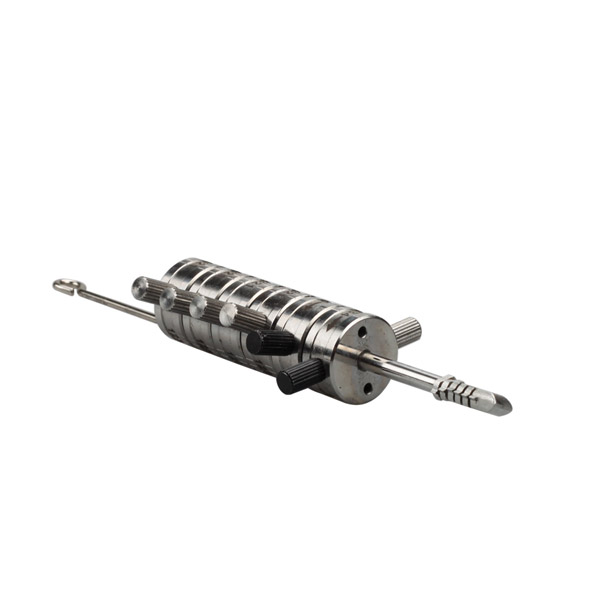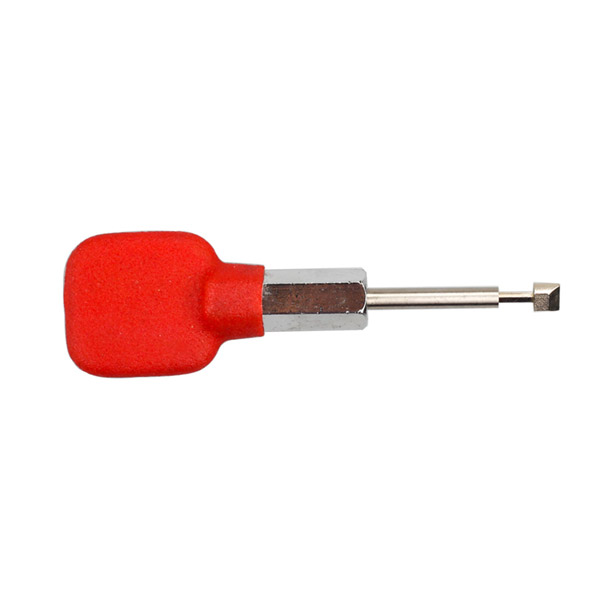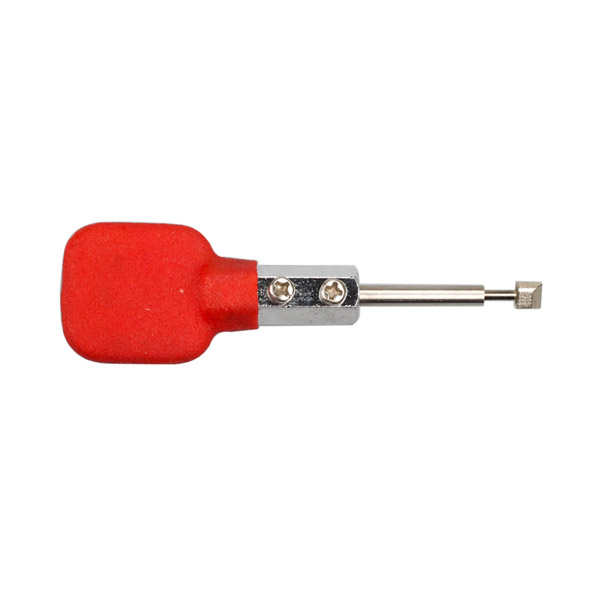 Description
F021-II 6 Disc for Ford Mondeo and Jaguar Lock Plug Reader
you can read key data from lock, and then use a Subsidiary key tools ( come with this tools together ) to make a Temporary key .use this Temporary key , you can open this lock as same as original key .
F021-Ⅱ lock plug reader it is specially designed for the 6 Disc Ford Mondeo and the 6 Disc Juager Lock.
Feature:
1.The Pick head has been designed exactly the same shape as the Mondeo key and will be much easier to read out lock code.
2.There's a scale on the pick (e.g. 1, 2, 3, 4), the 4th disc it the fixed disc. Do not need to open the lock, it will be very easy for you to read out the key code to make the new keys.
3.It's not only easy and convenient to operate, durable for using , but also be very available for
4.both brand new locks and the old locks.
Material:
Every parts of the pick head made from the stainless individually .The whole pick weld after plating, so it will prevent the pick from rusting in the biggest limits.
The working elements: It is using the point to bring the lock disc to work. Equip the English Using Manual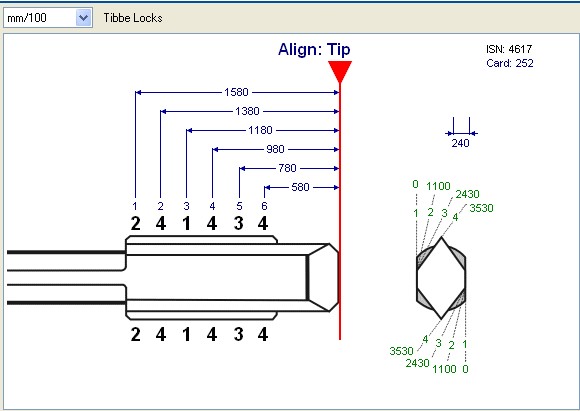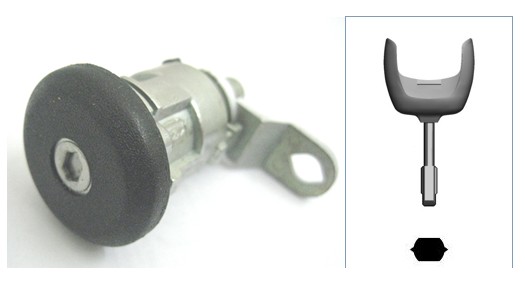 Reviews

34
#1 Vladan Sigmund
Dec 9, 2018

great, great, great, fast shipping, everything is there and work. thank you the package of F021-II 6 Disc for Ford Mondeo and Jaguar Lock Plug Reader is on good condition, very well
#1 Krisztian Preiner
Aug 9, 2018

Ok. Thank you very much. the package of F021-II 6 Disc for Ford Mondeo and Jaguar Lock Plug Reader is on good condition, very well
#1 Dzmitry Durasau
Jan 9, 2019

Thank you very much just as I want the package of F021-II 6 Disc for Ford Mondeo and Jaguar Lock Plug Reader is on good condition, very well
#1 Michal Labaj
Feb 9, 2019

Very good arrived early as agreed. the package of F021-II 6 Disc for Ford Mondeo and Jaguar Lock Plug Reader is on good condition, very well
#1 boogigted boogigted
Aug 9, 2018

As the product description, only think the seller could give a support the package of F021-II 6 Disc for Ford Mondeo and Jaguar Lock Plug Reader is on good condition, very well
#1 haroon khan
Oct 9, 2018

Good product I recommended. the package of F021-II 6 Disc for Ford Mondeo and Jaguar Lock Plug Reader is on good condition, very well
#1 Tim Taylor
Jun 9, 2018

Okay okay thanks the package of F021-II 6 Disc for Ford Mondeo and Jaguar Lock Plug Reader is on good condition, very well
#1 LEFKIOS KYRIAKOU
Apr 9, 2019

Good product ...... works perfectly… no problem Recommend the purchase. Arrived fast ahead of schedule. Not the two came together, arrived separate but both came in perfect condition. the package of F021-II 6 Disc for Ford Mondeo and Jaguar Lock Plug Reader is on good condition, very well
#1 mirna posada
Apr 9, 2019

It arrived in time. Packed qualitatively. Test write off the package of F021-II 6 Disc for Ford Mondeo and Jaguar Lock Plug Reader is on good condition, very well
#1 SERGIO PEREZ
Aug 9, 2018

Will be than to check, i will add. So everything is wonderful. the package of F021-II 6 Disc for Ford Mondeo and Jaguar Lock Plug Reader is on good condition, very well
Previous: AUTOPHIX OBDMATE OM520 OBD2 Model Code Reader