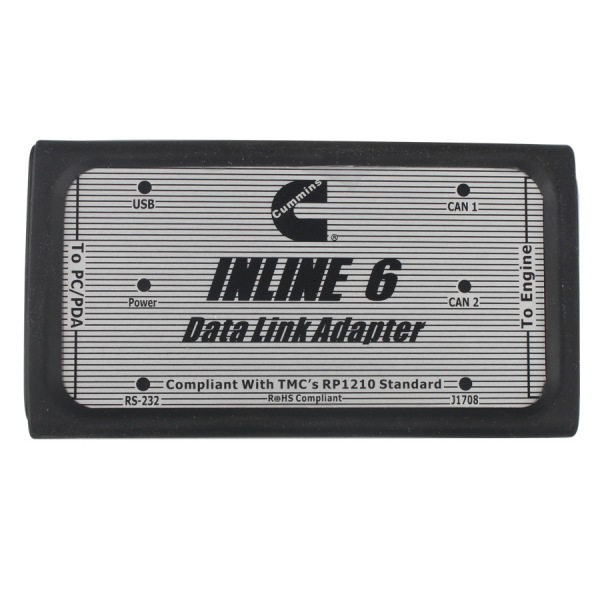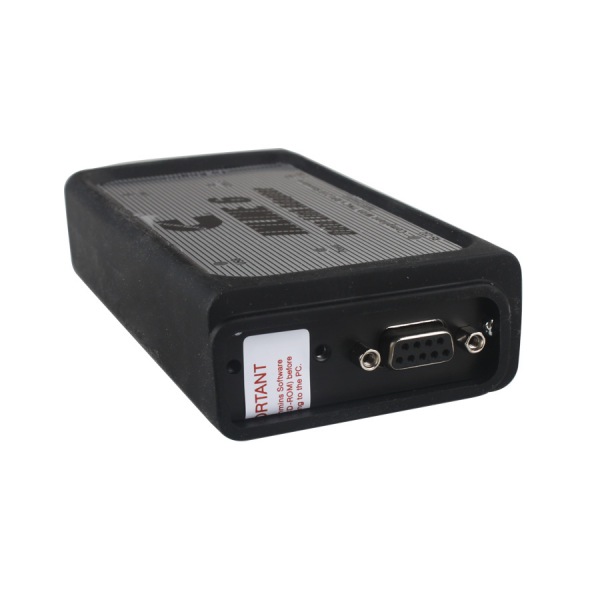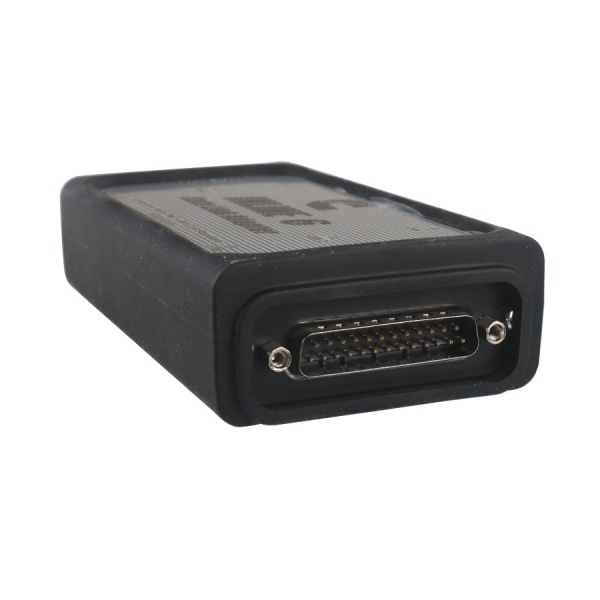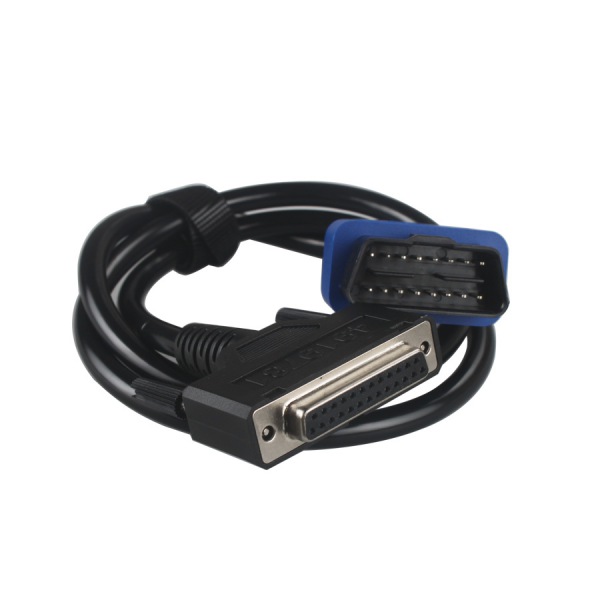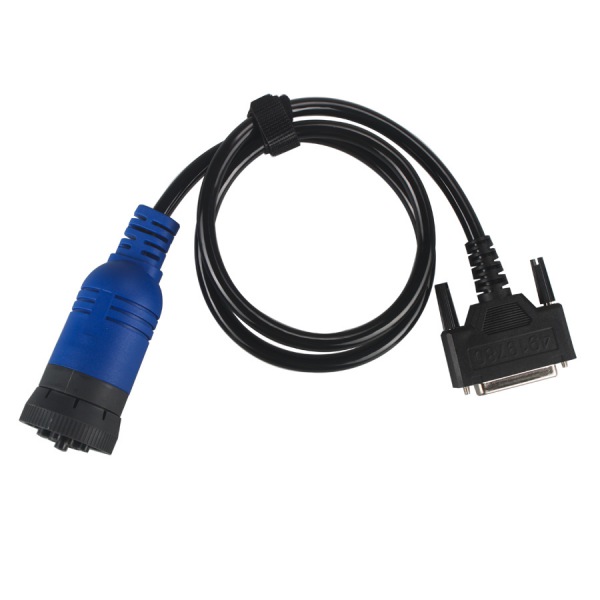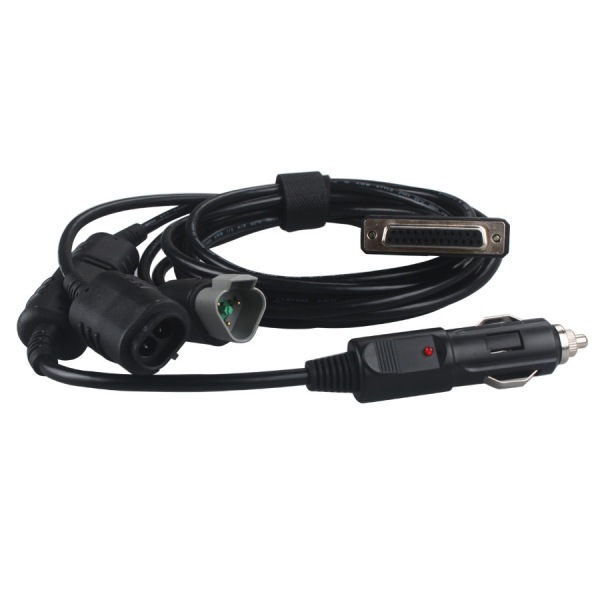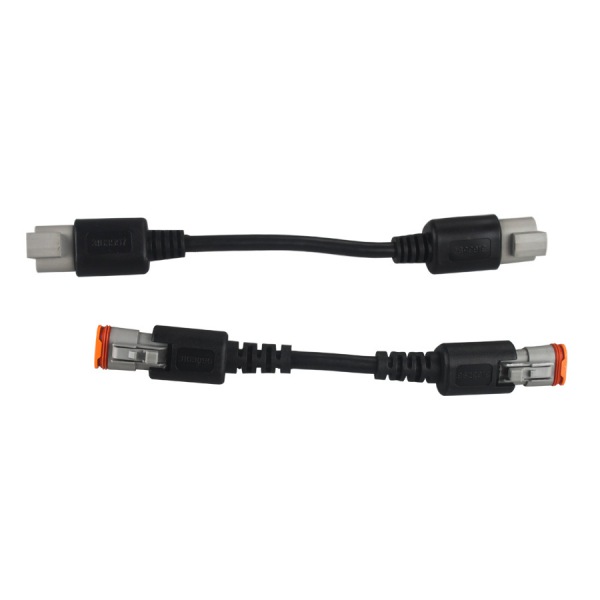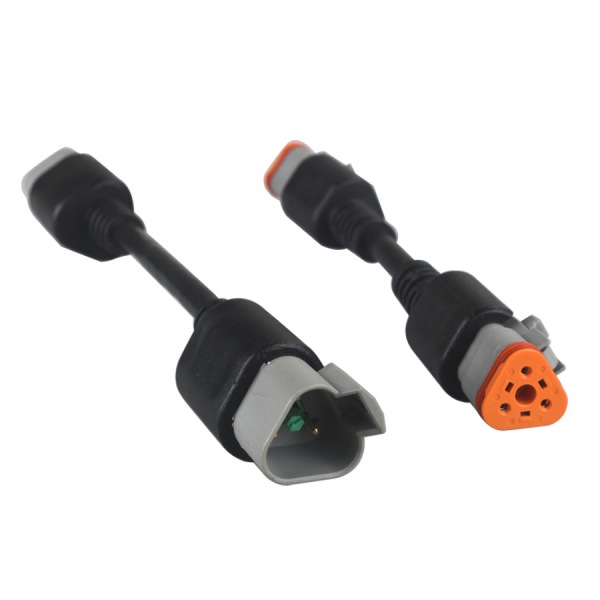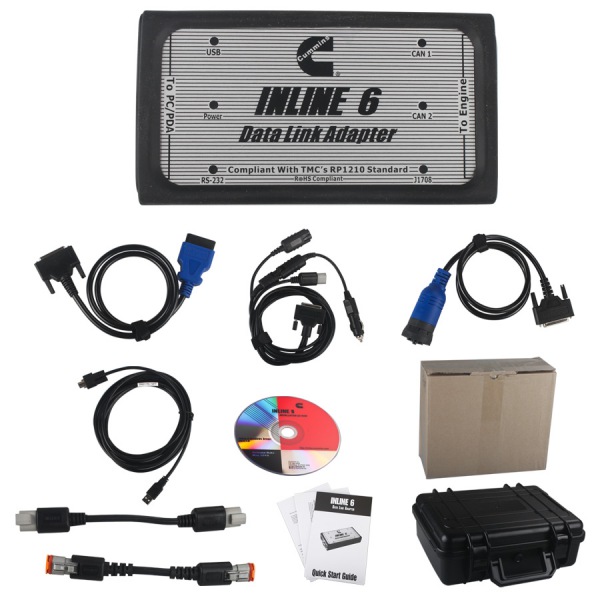 Description

Cummins INLINE 6 Data Link Adapter
Get INLINE 6 for 5 Reasons:
The INLINE 6 can communicate with your PC through a 9-pin serial connector. The INLINE 6 also can communicate with your PC over a Universal Serial Bus (USB) through a 4-pin standard connector. The INLINE 6 adapter connects to vehicle power, the SAE J1708/J1587 data link, and two CAN/J1939 data links via a 25-pin serial connector.
With full compliance to the Technology and Maintenance Council's RP1210 standard, the INLINE 6 will work with the latest Cummins INSITE, PowerSpec and Calterm III software applications.
It will also work with any other software applications that are fully compliant with the RP1210 standard (note that while some non-Cummins applications fully support RP1210, others do not, so you should test each application in question with the INLINE 6 adapter to make that determination).
The eye-catching INLINE 6 breaks new ground by utilizing the latest electronic technology to deliver high performance and high quality at an attractive price.
Each Cummins INLINE kit contains a data link adapter, basic cables, and the INLINE PC software driver. Load the software driver, connect all the hardware, and you are ready to start a new era in data link adapters.
INLINE 6 Features:
Supports SAE J1708/J1587 and J1939/CAN data links
Both CAN ports auto detect between 250 & 500 kbps
Supports USB full speed port at up to 2M baud rate
Custom USB cable includes thumbscrews for secure mounting to INLINE 6
Supports RS-232 PC serial port at up to 115.2k baud rate
Is fully compliant with TMC's RP1210 standard
Small enough to fit in pocket
Attractive black powder coated aluminum housing provides ruggedness
Derives 8 V to 50 V DC power from vehicle
Controlled by advanced 140 MHz 32-bit Freescale processor for maximum speed and performance
Includes 6 LEDs to indicate status of power, USB, RS-232, J1708/J1587, and two CAN communication ports
Both CAN ports support SAE J1939, SAE J2534, and ISO 15765 protocols
INLINE 6 is certified to meet European CE requirements
Rated for -40° to +85° C operating temperature
INLINE 6 meets rigorous Cummins in-cab environmental test requirements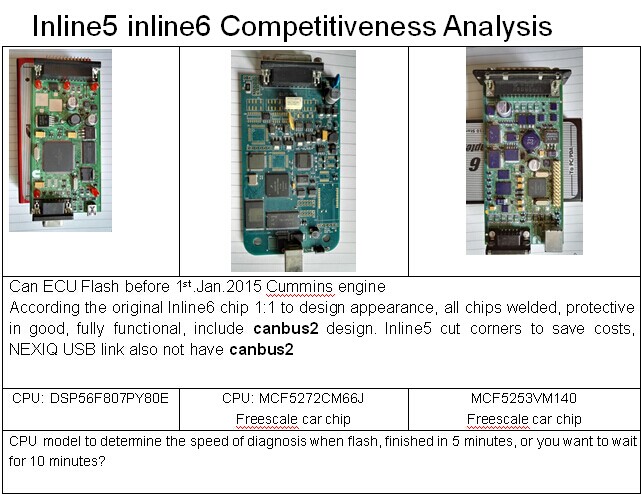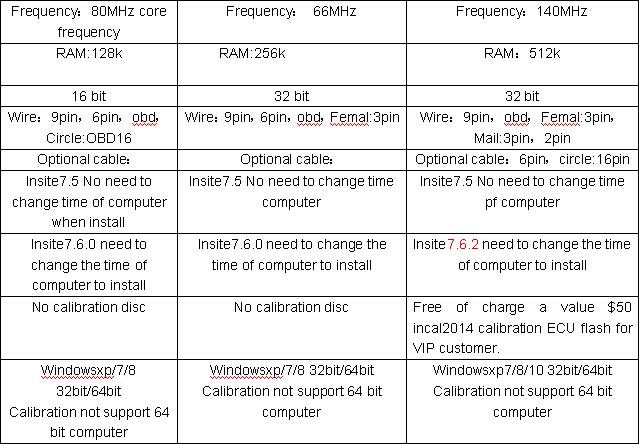 Package Including:
1 x INLINE 6 data link adapter (P/N 2892093)
1 x USB 14-foot cable (P/N 2892176)
1 x DB25F/9-pin data link cable (P/N 4919780)
1 x DB25F/3-pin/3-pin/2-pin cable (P/N 4919797)
1 x INLINE 6 software CD (P/N 2892095)
1 x J1939 Gender Changer adapter (P/N 3163597)
1 x J1939 Backbone adapter (P/N 3163096)
1 x Storage case (P/N 4918713)
1 x obdII cable (P/N 4919781)
Reviews

17
#1 MANUEL MEDINA
Mar 9, 2019

Good afternoon my dear, Very fast shipping. All material arrived. Good communication. Recommended seller. I am happy because all works well. Thank You for all attention. Best Regards.
#1 Bruno Soares
Apr 9, 2019

Item arrived quickly and guality was good.
#1 Nikos Kallivokas
Jun 9, 2018

Everything is ok. Thank you to the seller.
#1 Ridha Kahlaoui
Aug 9, 2018

Fast Delivery
#1 Hector Edgardo
Aug 9, 2018

Good product I recommended.
#1 JOSE LUIZ DA SILVA
Jan 9, 2019

works just as the original
#1 Jurgis Sadauskas
Oct 9, 2018

Everything perfect this Cummins INLINE 6 Data Link Adapter Insite 7.62 Multi-language Truck Diagnostic Tool is good quality, working very well
#1 Steven Cavanaugh
Apr 9, 2019

Great quality product delivered very fast
#1 CESAR VERGARA
Jun 9, 2018

It came quickly. Everything works.Thank you to the seller. I will buy more here!
#1 Milanka Kuburovic
Feb 9, 2019

In the work checked-ok
Previous: VXSCAN H90 J2534 Diesel Truck Diagnose Interface And Software With All Installers Diagnose Engines Transmissions ABS Instrument Panels
Next: Adblue OBD2 Emulator for SCANIA Trucks Plug and Drive Ready Device by OBD2