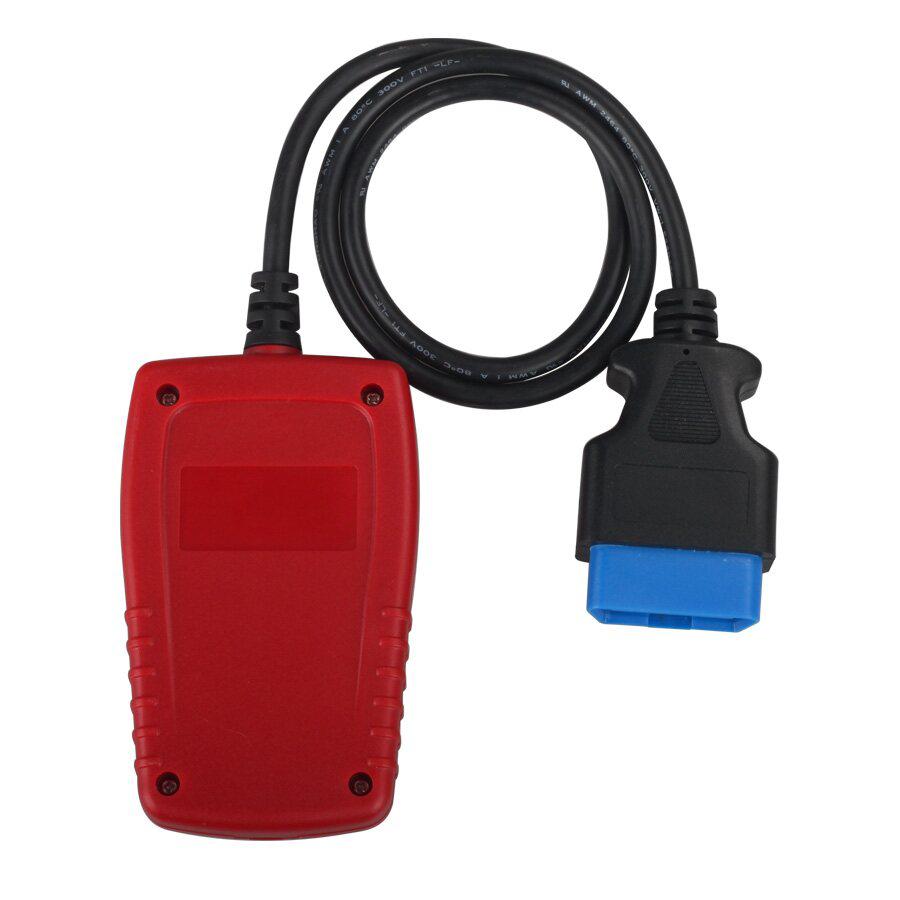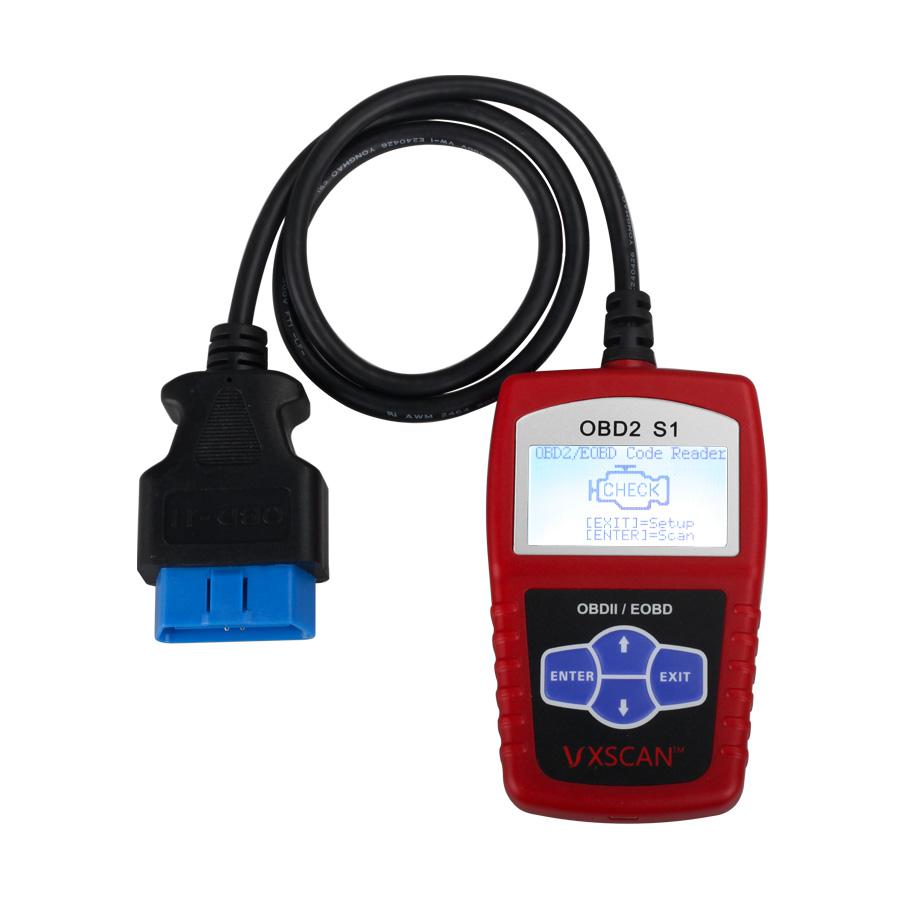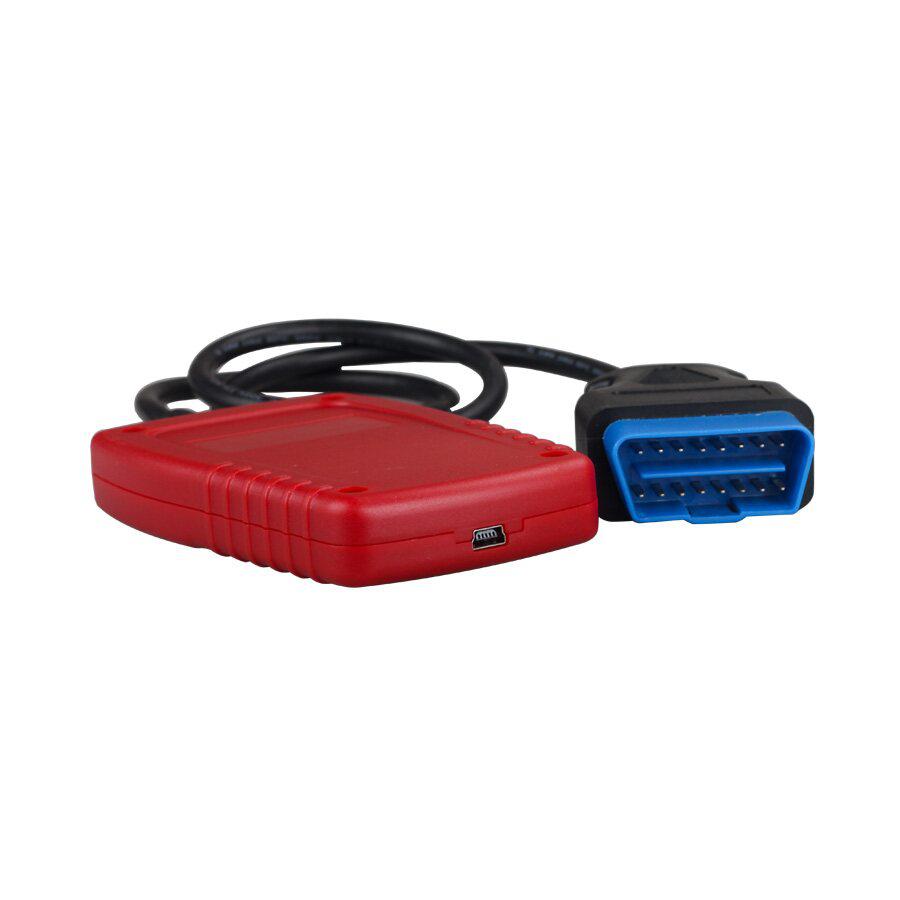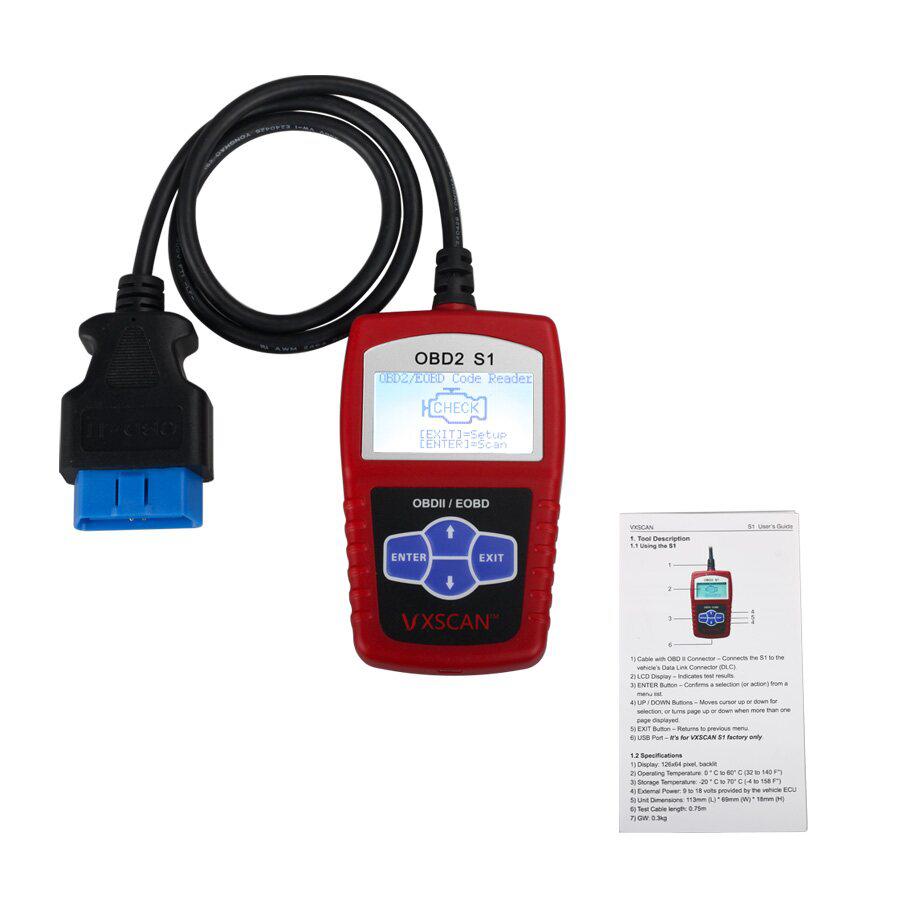 Description
Reasons of buy VXSCAN S1
Small in size and conveniently fits in hand
Simple and fashionable design, easy operation, you can diagnose your car on your own.
Works on all 1996 and later OBDII compliant US, European and Asian vehicles
Competitive price.
One year warranty.
Multi language:support English, Spanish, French
Easily determines the cause of the "Check Engine Light (MIL)"
Retrieve generic (P0, P2, P3, and U0) and manufacturer specific (P1, P3, and U1) codes
Turn off Check Engine Light (MIL), clear codes and reset monitors
View freeze frame data
Display live data & DTC definitions
Display I/M readiness status
Identifies pending codes
Retrieve vehicle information (VIN)
Supports CAN (Controller Area Network) and all other current OBD-II protocols (ISO9141, KWP 5BAUD INIT, KWP ADDR INT, KWP FAST INIT, J1850 PWM, J1850 VPW)
Language: English, Spanish, French
Specifications of VXSCAN S1 EOBD OBDII DIY Code Reader
Display: Backlit, 128x64 pixel
Operating Temperature: 0 C to 60°C (32 to 140F°)
Power: 10 to 15 volts provided via vehicle battery
Dimensions: 118mm * 68mm * 21mm (L*W*H)
OR 4.65'' * 2.68'' * 0.83'' (L*W*H)
Package including
1pc x VXSCAN S1 EOBD OBDII DIY Code Reader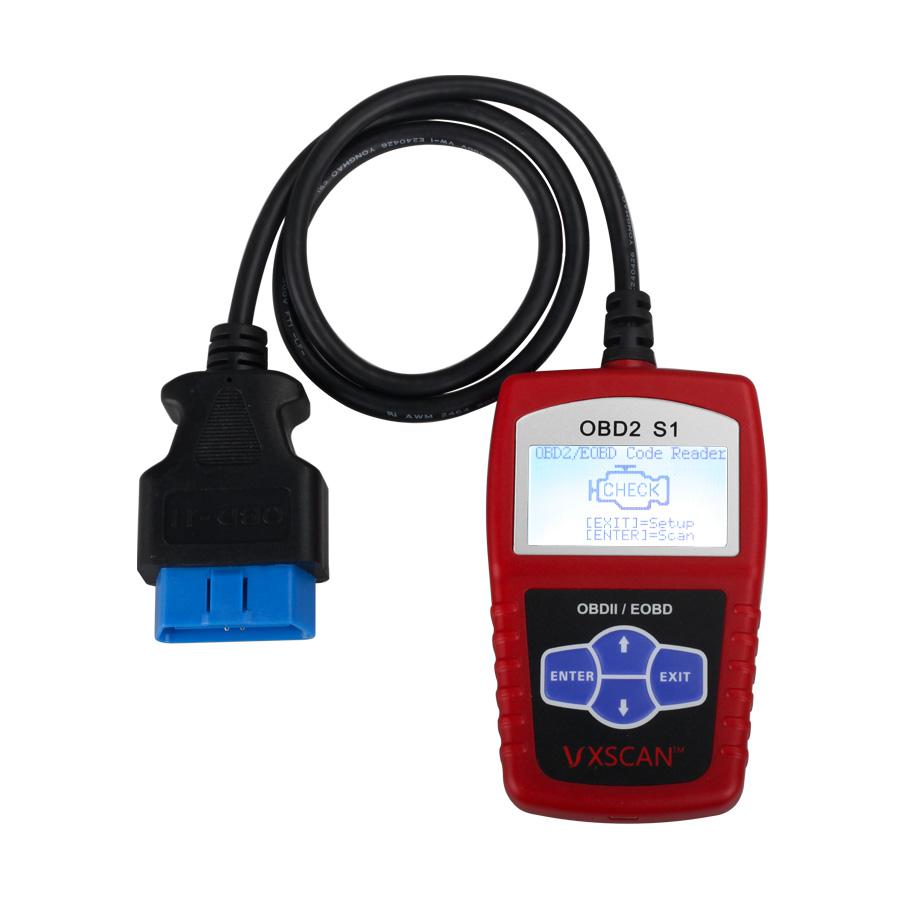 Reviews

59
#1 Howard Price
Jan 9, 2019

Best saler, very helpful
#1 Chafessarcarl Chafessarcarl
Jul 9, 2018

Super nice
#1 mike sale
Aug 9, 2018

Super fast delivery to rostov in 6 days. Checked everything works. I recommend.
#1 lucas galvan
Sep 9, 2018

Quality is good. I will test function later.
#1 Alexandre Faucher
Jan 9, 2019

Received the parcel in good condition. Delivery is fast.
#1 ALI H ALSALEEM
Aug 9, 2018

All the best works great!
#1 Anthony Martin
Mar 9, 2019

The seller sent promptly. I chose according to reviews. How to check add feedback
#1 rachid bouhid
Oct 9, 2018

fast shipping ,awesome
#1 infandaSymn infandaSymn
May 9, 2018

Very fast delivery. I will buy again from this store. Thank you!
#1 Columbia-Greene Comm College PURCHASING
Feb 9, 2019

Fast delivery, the machine good quality. Investment zwróciła after first use. Recommend.
Previous: BMW and Mercedes BENZ Sensor Occupant Emulator