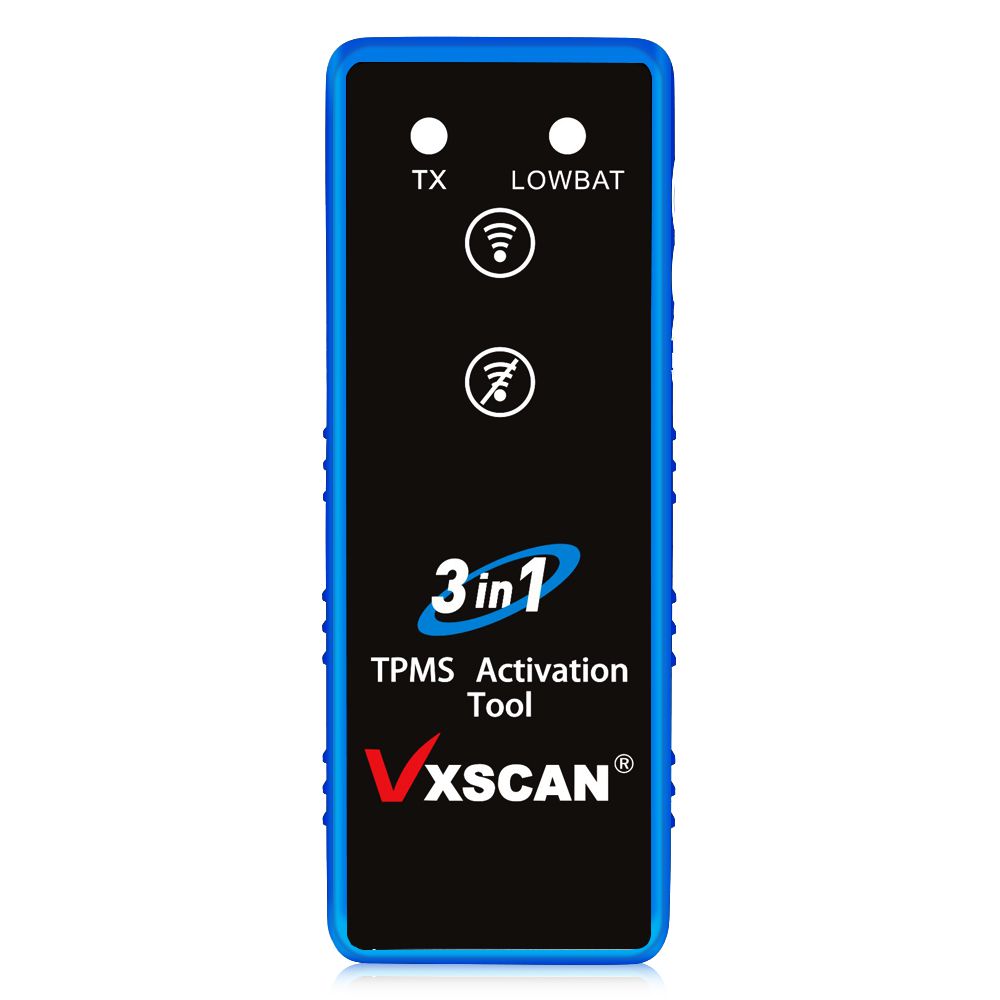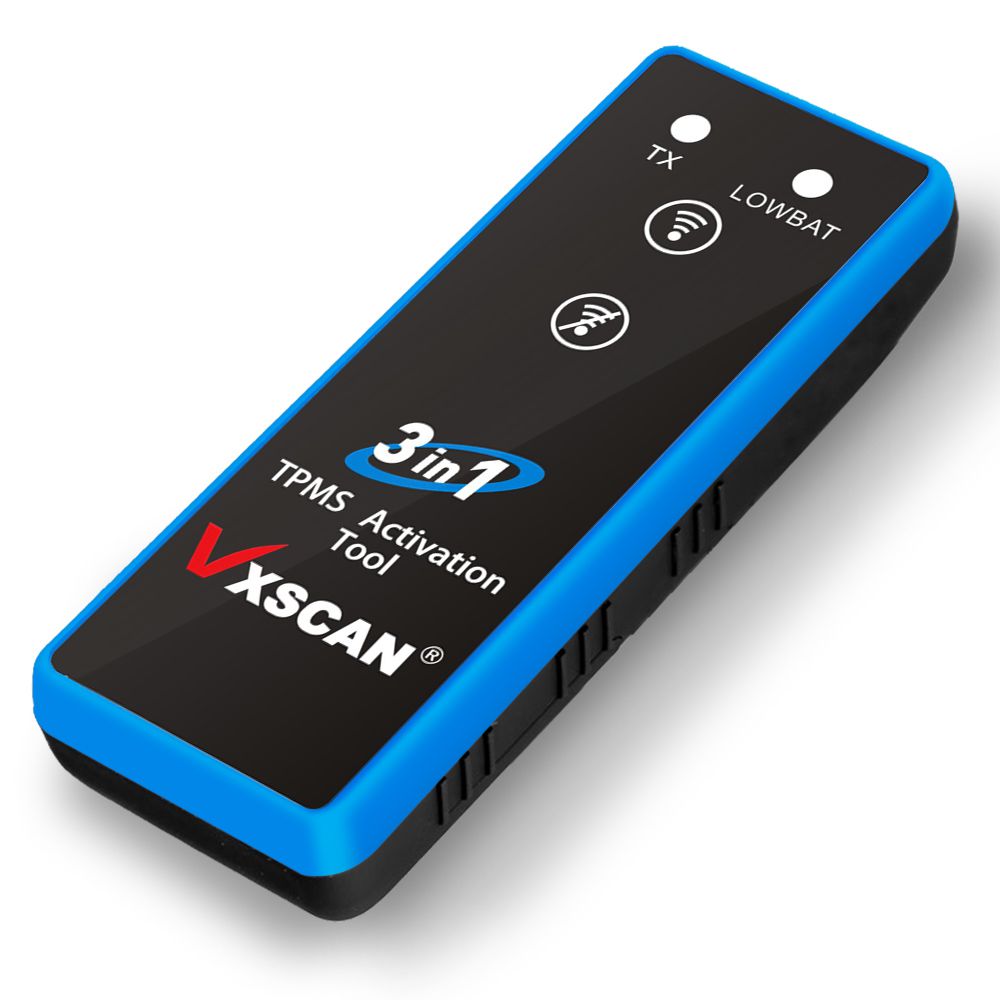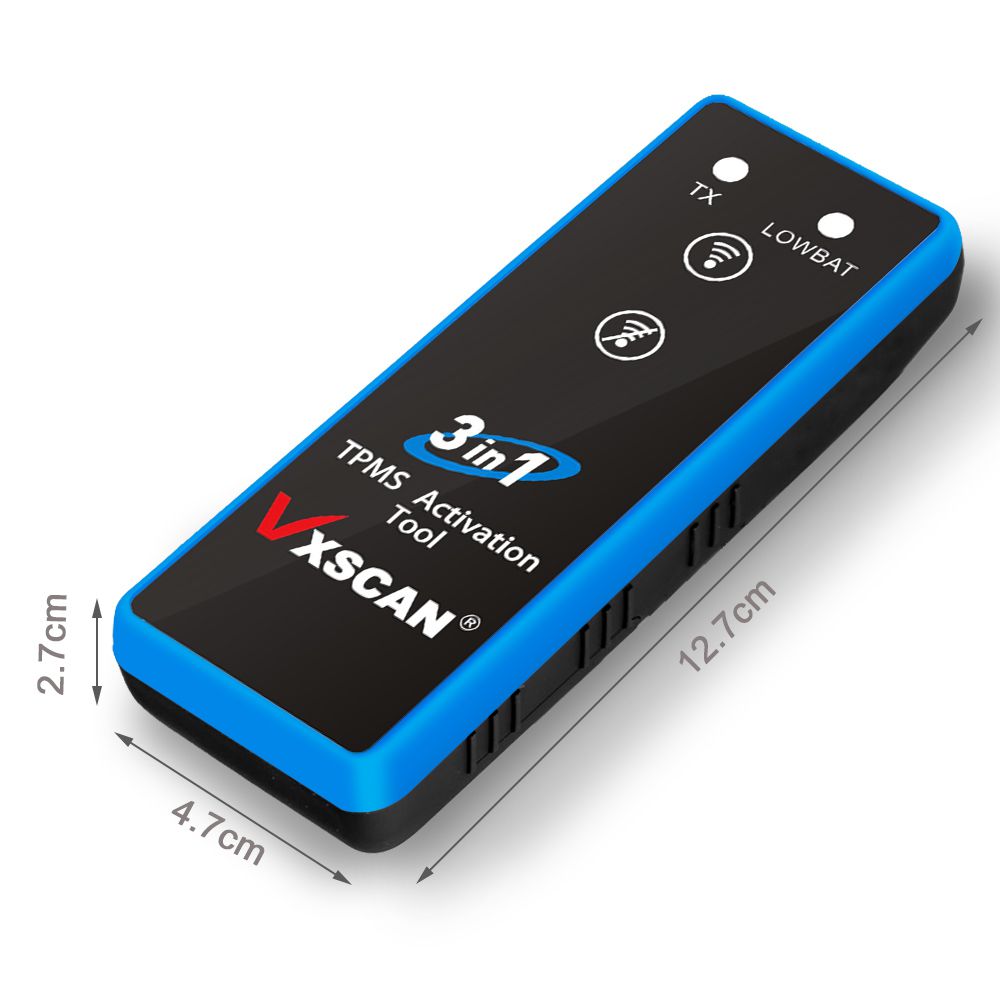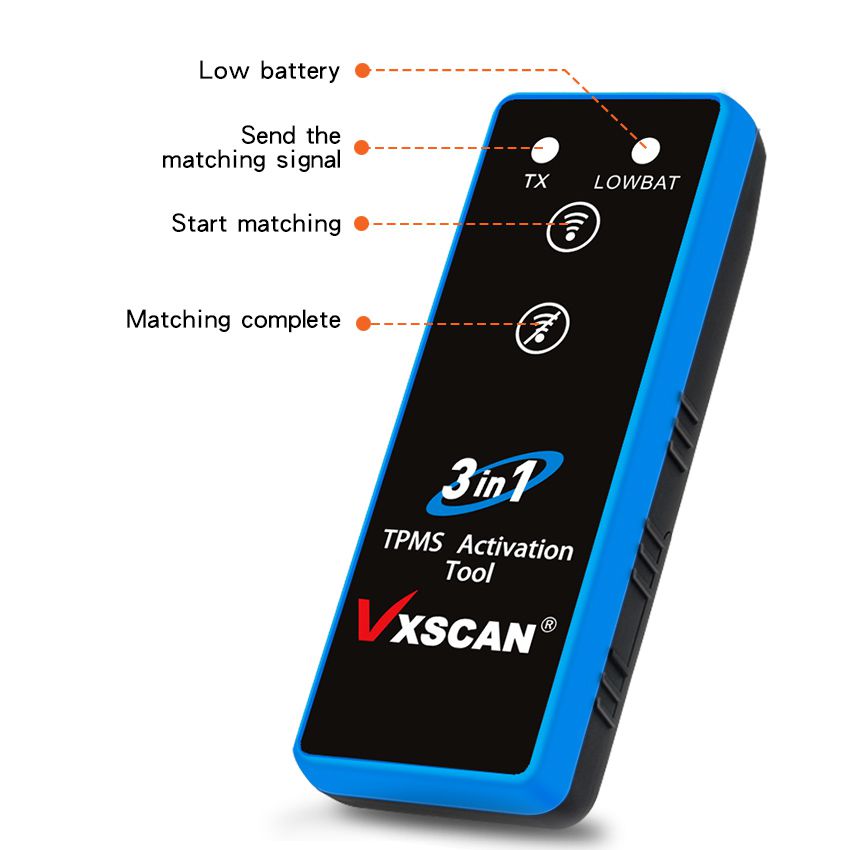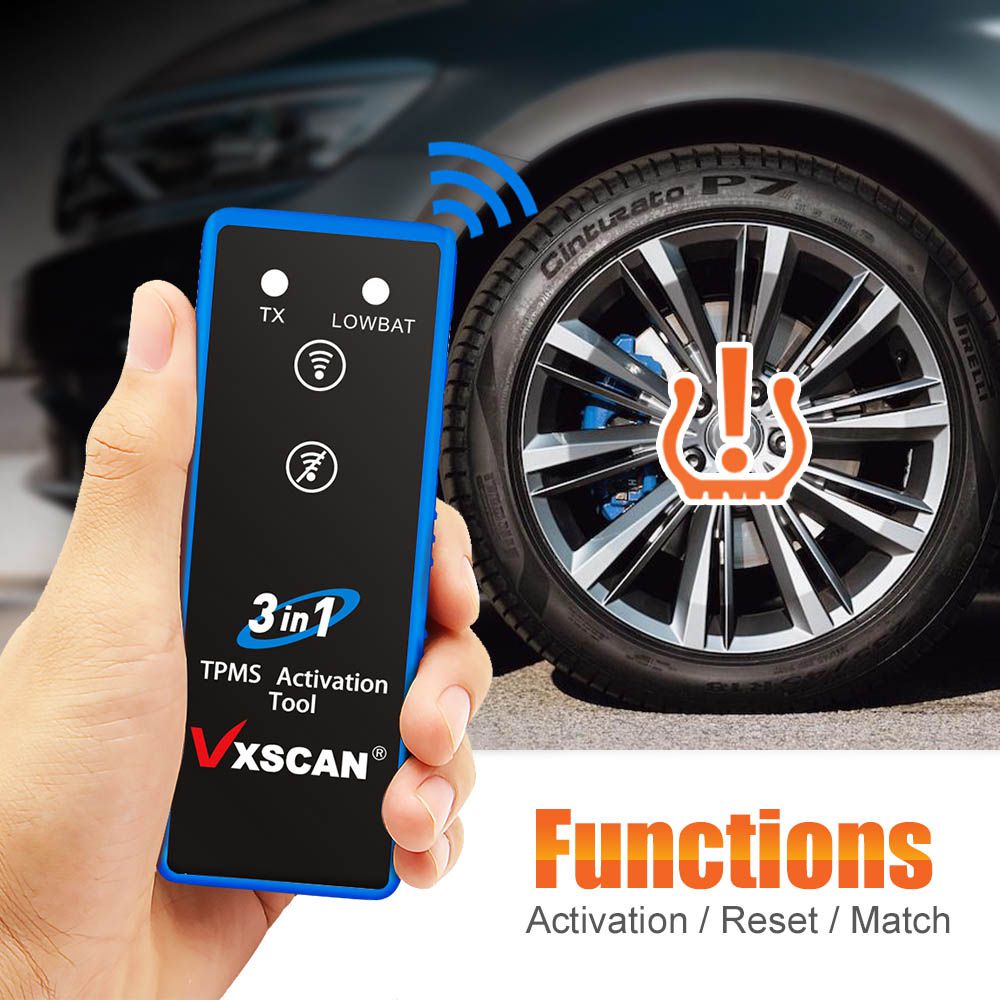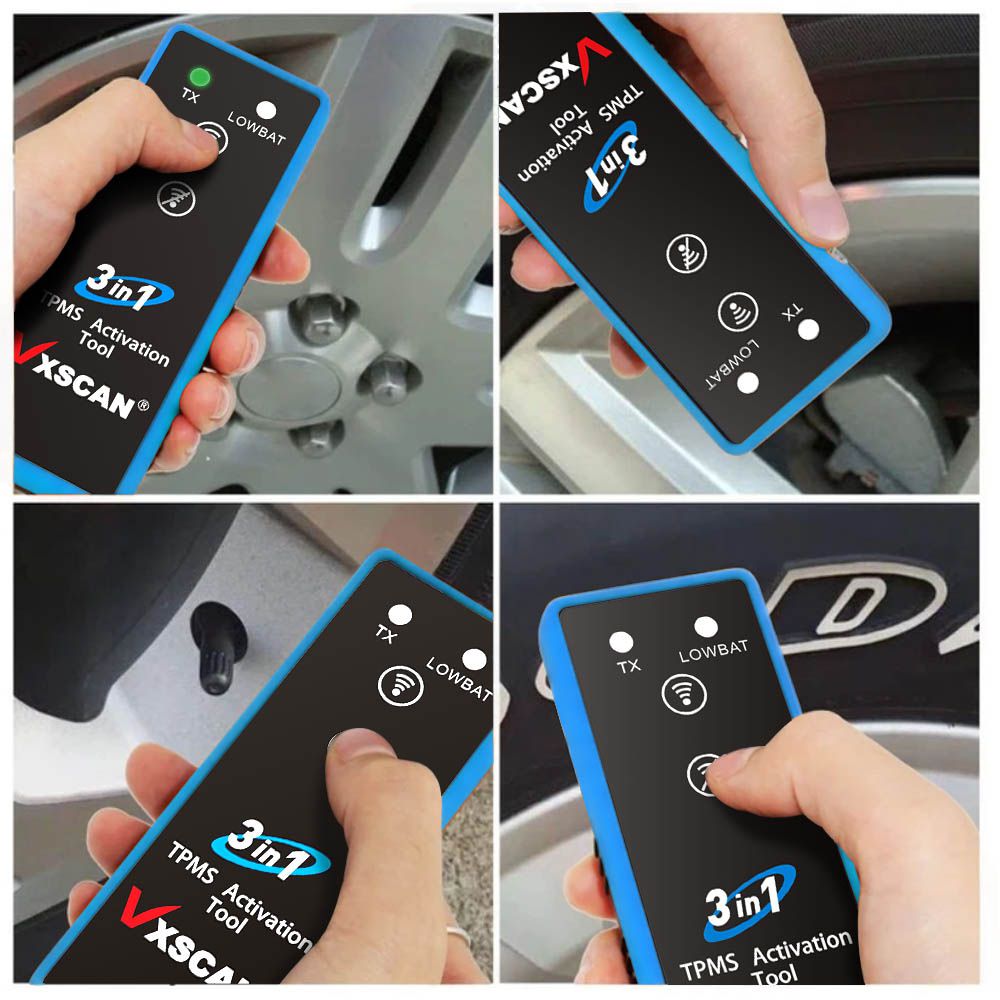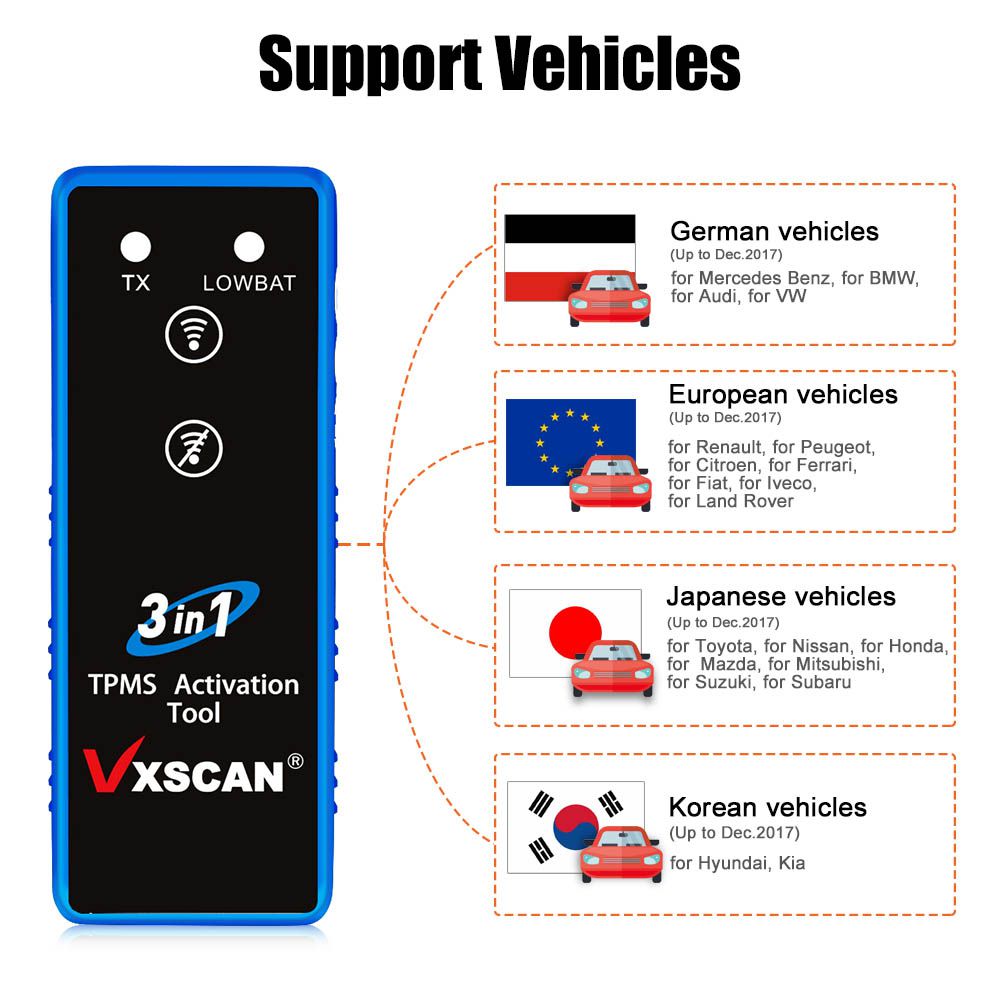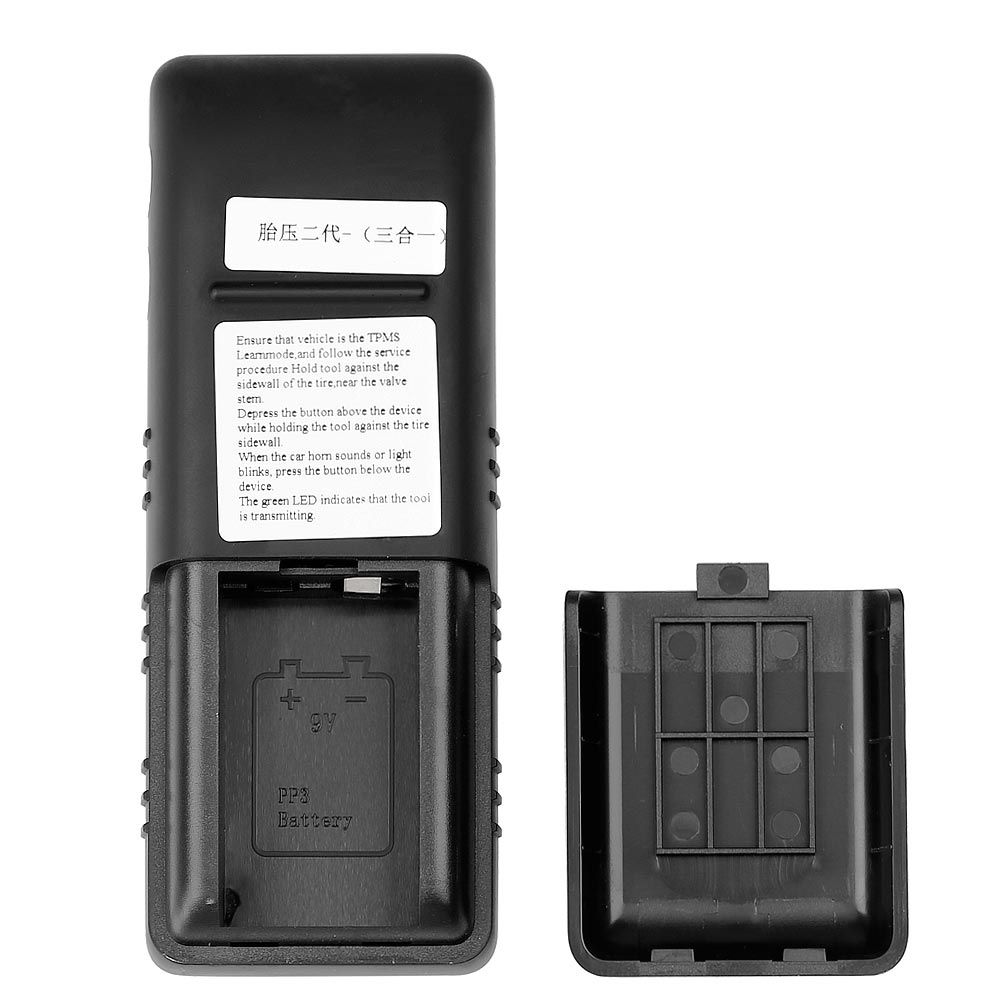 Related Accessories/Similar Items
Description
VXSCAN 3 in 1 Tire Pressure TPMS Activation Tool for TOYATA/GM/FORD
TOYATA/
GM
/
FORD
with the tire pressure sensor models do not support the manual reset, need to use tire pressure reset device for tire pressure reset operation.
Notice when you use the VXSCAN 3 in 1 Tire Pressure TPMS Activation Tool:
1. Ensure that vehicle is the
TPMS
Learnmode,nand follow the service procedure.
2. Hold tool against the sidewall of the tire,near the valve stem.
3. Depress the button above the device while holding the tool against the tire sidewall.(May take 15 to 60 seconds)
4. When the car horn sounds or light blinks, press the button below the device.
5. Proceed to the next tire activation, repeat steps 2-4.
The green LED indicates that the tool is transmitting.
The red LED indicates that the battery is low.
4RUNNER 2003-2018
86 2017-2018
Avalon 2006-2019
Camry 2006-2011 USA, 2006-2011 Japan, 2012-2018
C-HR 2018-2019
Corolla 2007-2013 USA, 2007-2013 Japan, 2014-2019
FJ Cruiser 2007-2014
Highlander 2007-2013 USA, 2007-2013 Japan, 2014-2018 Smart-Key
Land Cruiser 2005-2018
Matrix 2007-2011 USA, 2007-2011 Japan
Mirai 2016-2018
Prius 2006-2018
Prius C 2012-2018
Prius V 2012-2018
RAV 4 2006-2008, 2009-2012 Canada, 2013-2015 Canada Smart-Key, 2009-2015 Japan, 2016-2018
Sequoia 2004-2007 alloy, 2004-2007 steel, 2008-2018
Sienna 2006-2018
Tacoma 2005-2015 alloy, 2005-2015 steel, 2016-2018
Tundra 2005-2018 alloy, 2005-2018 steel
Venza 2009-2016
Yaris 2007-2018
FORD
F-250 F-350 F-450 F-550 Super Duty 2008-2019
Ford Mustang 2007-2019
Ford Edge 2007-2019
Ford Escape 2006-2019
Ford Expedition 2008-2018
Ford Explorer 2006-2019
Ford Flex 2008-2019
Ford Taurus 2008-2019
Ford E-150 E-250 E-350 E-450 Econoline Vans 2008-2019
Ford Fiesta 2008-2019
Ford Focus 2008-2019
Ford Fusion 2008-2019
Ford Crown Victoria 2007-2011
Ford Transit Connect 2010-2018
Ford Ranger 2006-2011
Lincoln
Lincoln MKX 2007-2019
Lincoln MKT 2007-2019
Lincoln MKZ 2007-2019
Lincoln MKS 2008-2019
Lincoln Navigator 2007-2019
Lincoln Town Car 2008-2011
Lincoln Mark LT 2007-2008
Mercury
Mercury Mountaineer 2006-2010
Mercury Monterey 2006-2010
Mercury Mariner 2006-2011
Mercuy Grand Marquis 2006-2011
Mercury Milan 2006-2011
Enclave 2009-2019
Encore 2013-2019
Excelle 2010-2013
LaCrosse 2010-2019
Lucerne 2008-2011
Regal 2011-2019
Verano 2013-2018
Acadia 2010-2016
Canyon 2007-2012
Savana 2010-2013
Sierra 2010-2013
Terrain 2010-2019
Yukon 2010-2013
Cadillac
ATS 2013
CTS 2010-2013
Escalade 2010-2013
Sprotwagon 2010-2011
SRX 2010-2013
STS 2010-2011
XTS 2013-2014
Opel
Ampera 2012-2013
Antara 2010-2013
Astra 2010-2011
Astra-J 2012-2013
Combo-D 2012-2013
Insignia 2010-2013
Mokka 2013
Zafira-C 2013
Chevrolet
Aveo Classic 2012
Aveo 2009-2013
Volt 2011-2013
Corrette 2010-2013
Cruze 2010-2015
Equinox 2010-2013
Express 2010-2013
Impala 2008-2013
Malibu 2010-2015
Silverado 2010-2013
Lumina 2010-2013
Caprice 2010-2013
Traverse 2009-2014
Captiva 2010-2014
Captiva Sport 2010-2014
Winstorm 2010
Avalanche 2010-2013
Suburban 2010-2014
Tahoe 2010-2014
Camaro 2010-2013
Colorado 2007-2013
Cobalt 2010-2013
Snoic 2012-2014
Optra 2012
Orlando 2012-2014
Trax 2013
Tracker 2013
Onix 2013
Spark 2013
Spin 2013
Package includes:
1pc x
VXSCAN
3 in 1 Tire Pressure TPMS Activation Tool for TOYATA/GM/FORD
Previous: MB SD C5 BENZ C5 Star Diagnosis with Wifi for Cars and Trucks in Carton Box No Software
Next: Original Autel XP400 PRO Key and Chip Programmer Plus Autel IMKPA Expanded Key Programming Accessories Kit for Renew & Unlock