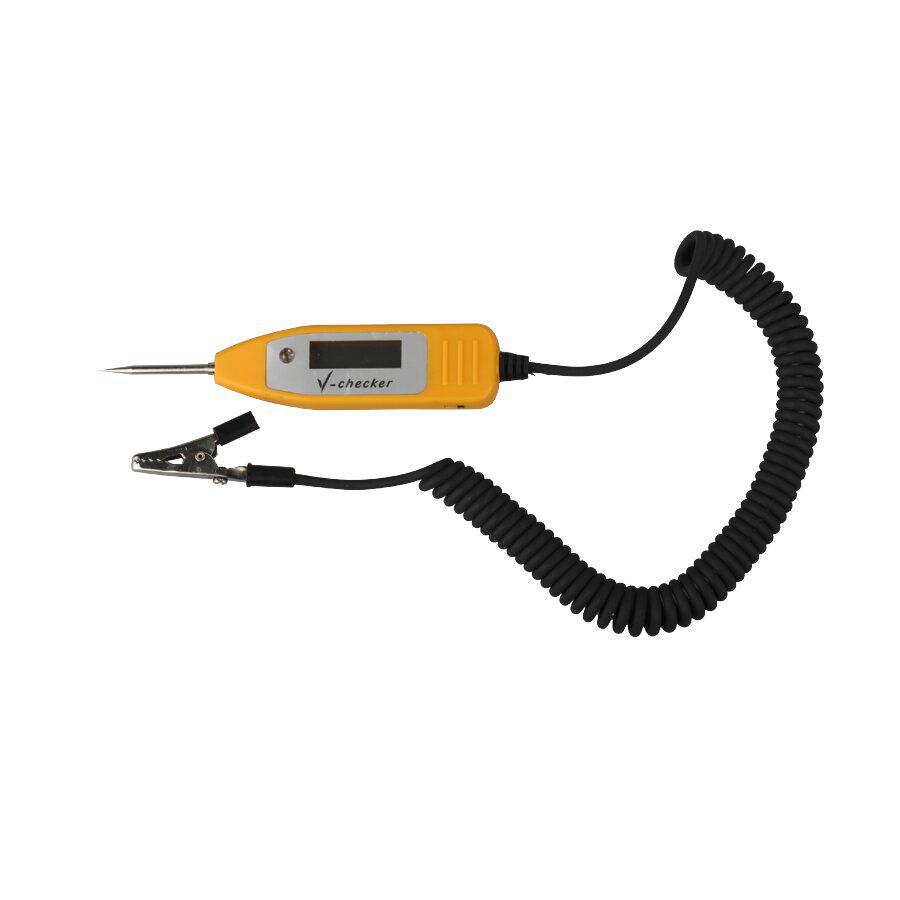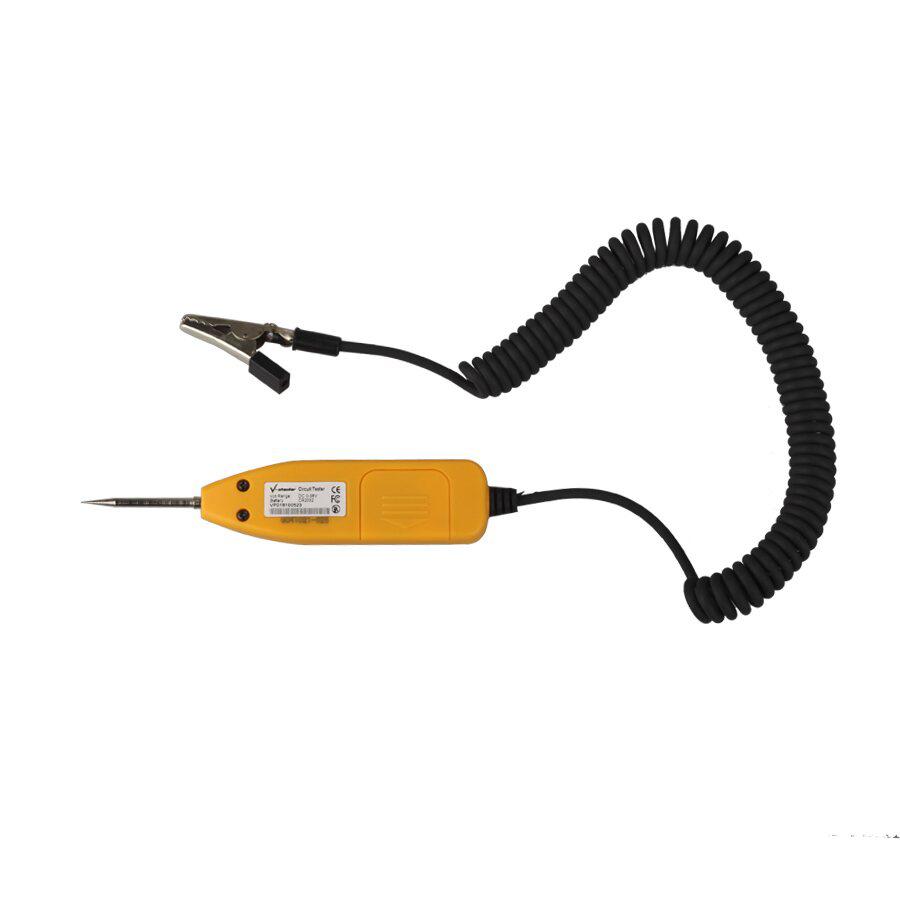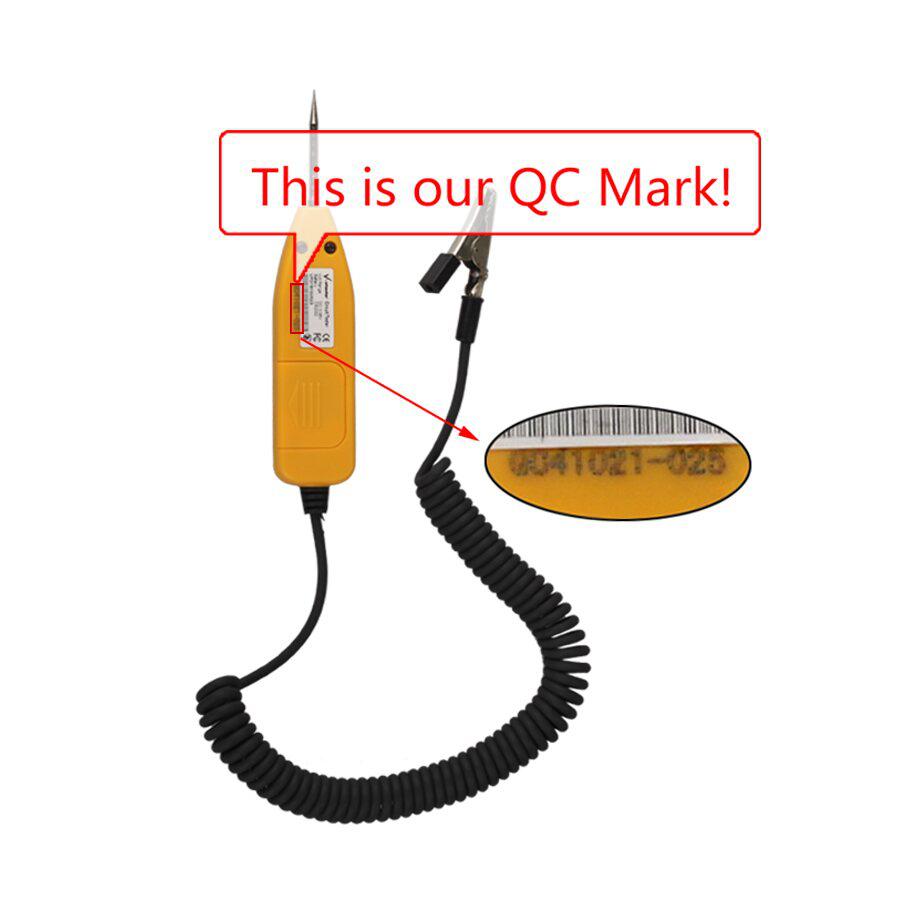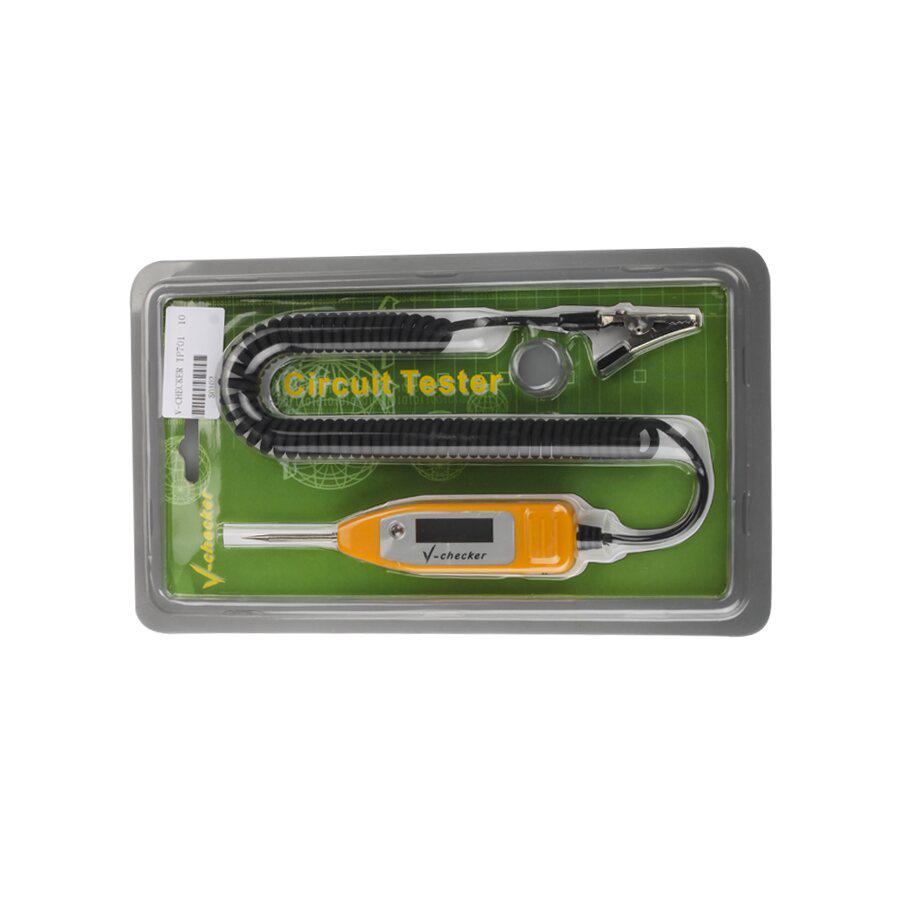 Description
V-CHECKER VCHECKER V701 Circuit Test Pencil

Feature:

V-checker V701 circuit tester can check the cable assembly signal from 0~36V with accuracy 0.1V. When the signal voltage is over 36V, the LCD screen will show icon ">>". The tester's waveform range is from 0-12V. When the tester leaves the cable, the waveform will be enlarged and the LCD displays 0.4s actual waveform. Meanwhile, the voltage range is marked and user can define waveform of 10-50Hz. When the cable assembly voltage is over 0.1V, the LCD indicates voltage value and waveform. The blue LED would be shining When voltage is over 0.5V.
V701 also can be used to check continuity of cable assembly. It shows test results and graphs through red LED light and LCD screen. When the cable assembly is continuous, the red LED light is On. Verse vase, the red LED light is off.

Specification:

Working voltage: 3.0-3.3V
Working current: 5mA / Standby current: 5μA
Working power: 0.9W / Standby power: 0.1mW

Package including:

1pc x V-CHECKER V701 Circuit Test Pencil
Reviews

48
#1 Karl-heinz Bttcher
Jul 9, 2018

fast
#1 John Sondrup
Nov 9, 2018

Great product arrived super fast via office for Brasil recommend.
#1 Filomeno Rocha
Feb 9, 2019

Very fast and high quality
#1 Sipcic Nikola
May 9, 2018

Everything is super, very fast. from moscow to peter 2 days. p The parent put a tester for the brake as a gift. Many thanks to the seller, that's what quality and speed means.
#1 STEVEN RICHARDS
Jan 9, 2019

All the best works great!
#1 martin horava
Dec 9, 2018

pretty good to use,thanks for your help!
#1 Trishin Sergei
Apr 9, 2019

Very good quality
#1 ahmad rahhal
Nov 9, 2018

Great product everything on time.Seller great thanks
#1 Ramon Arango
May 9, 2018

Product as advertised. Delivery superápida. Recommend to everyone.
#1 Brian Kottmeyer
Sep 9, 2018

all perfect ! Items came to me 3days! I would buy it again, from this seller
Previous: V-CHECKER A301 Multi-Function Trip Computer
Next: Smart HU83 2-in-1 Auto Pick and Decoder For Citroen/Peugeot