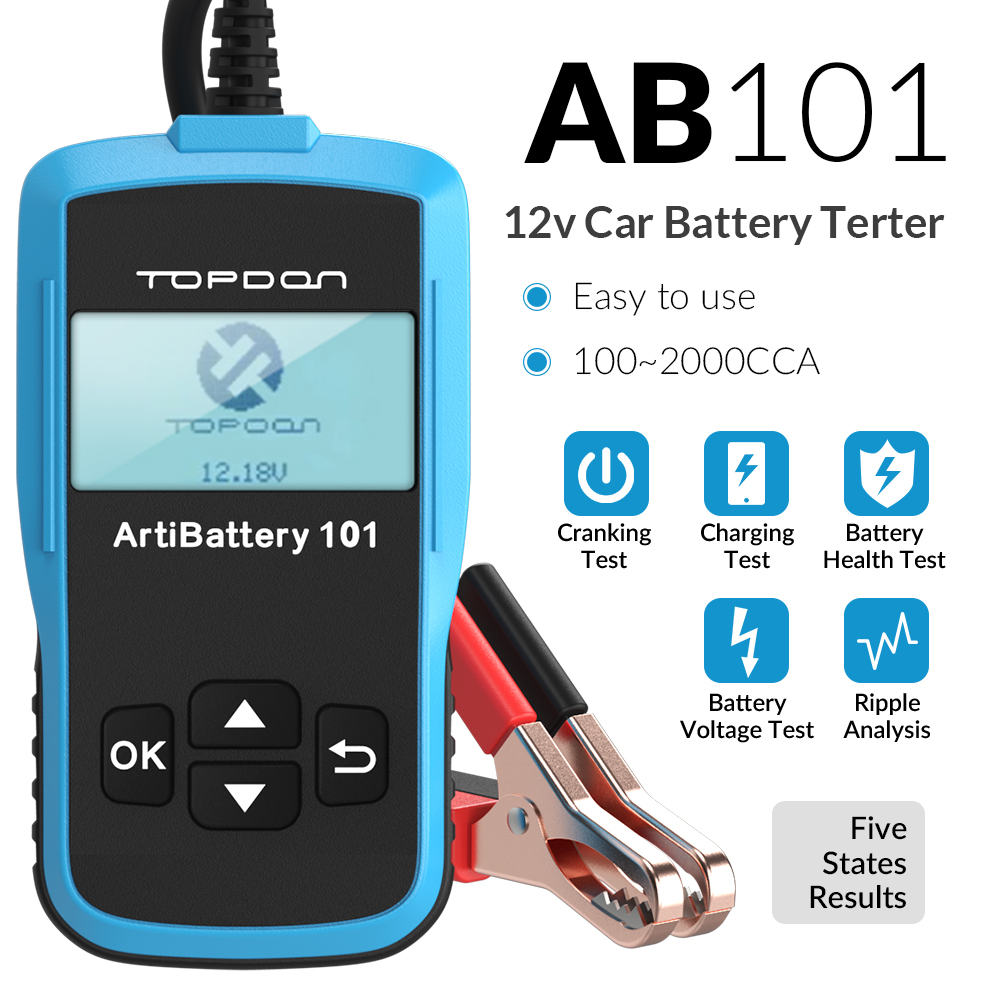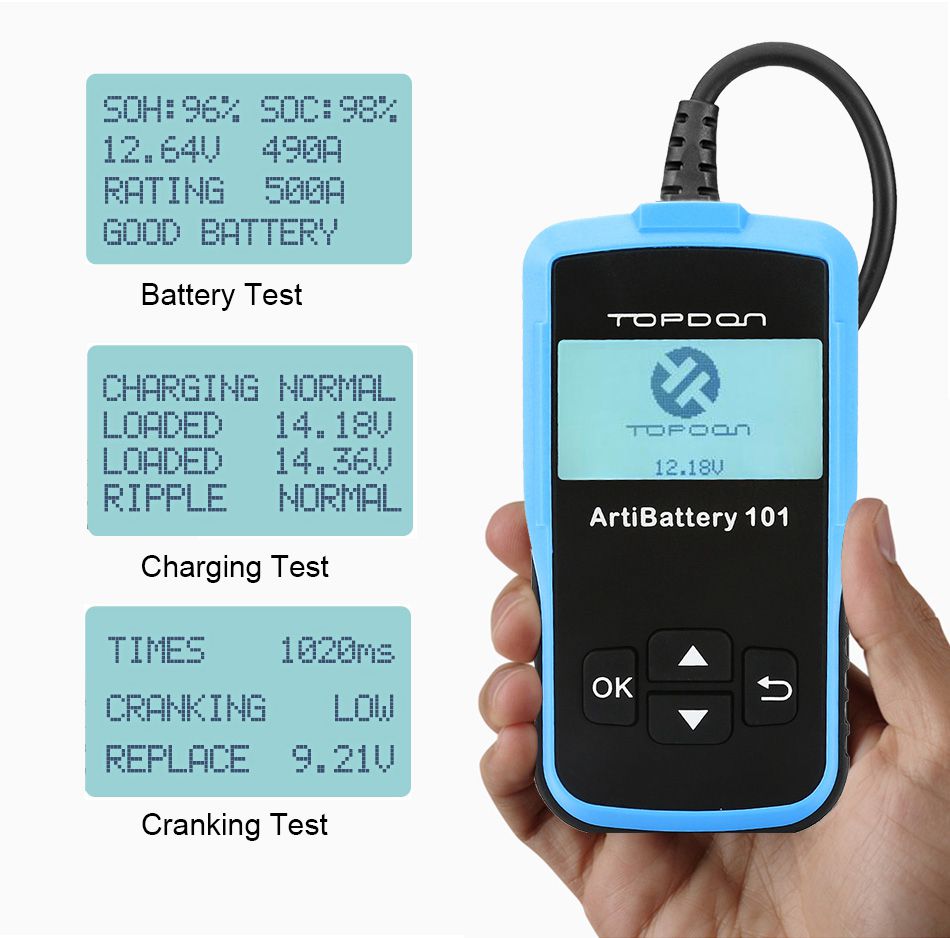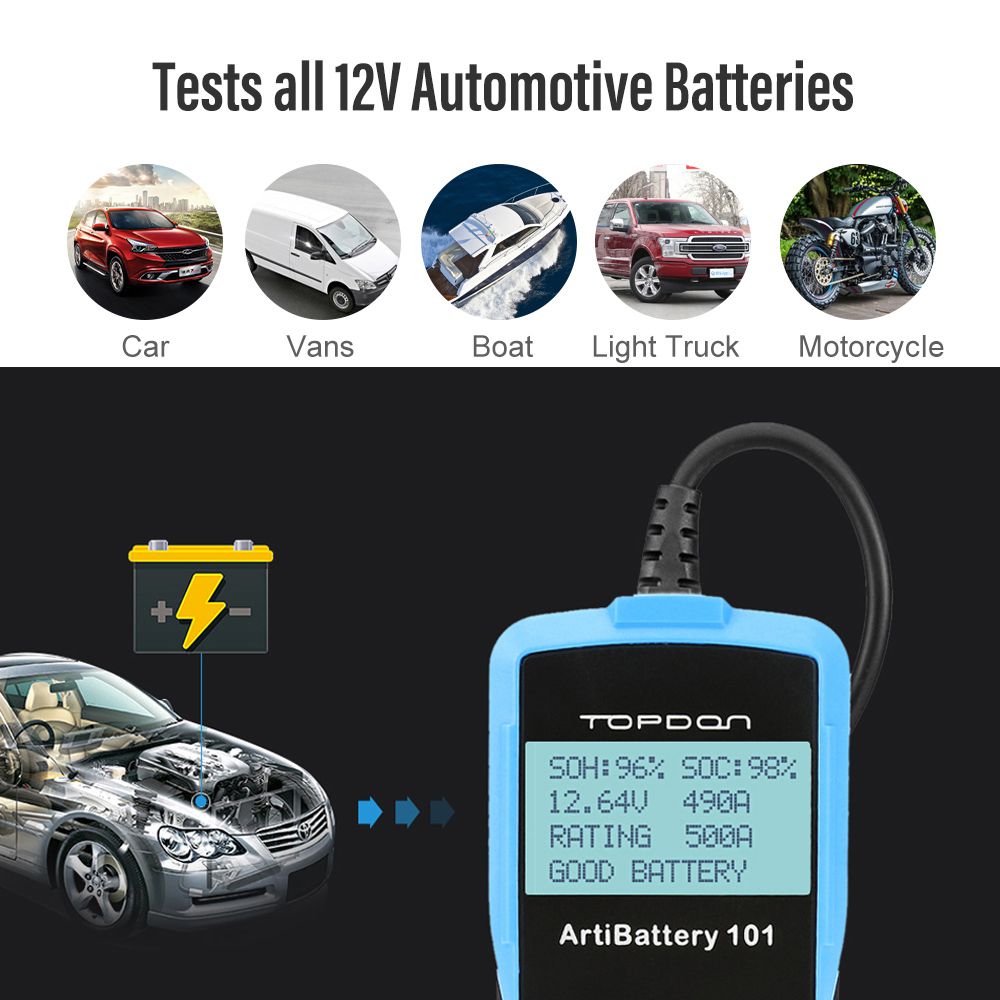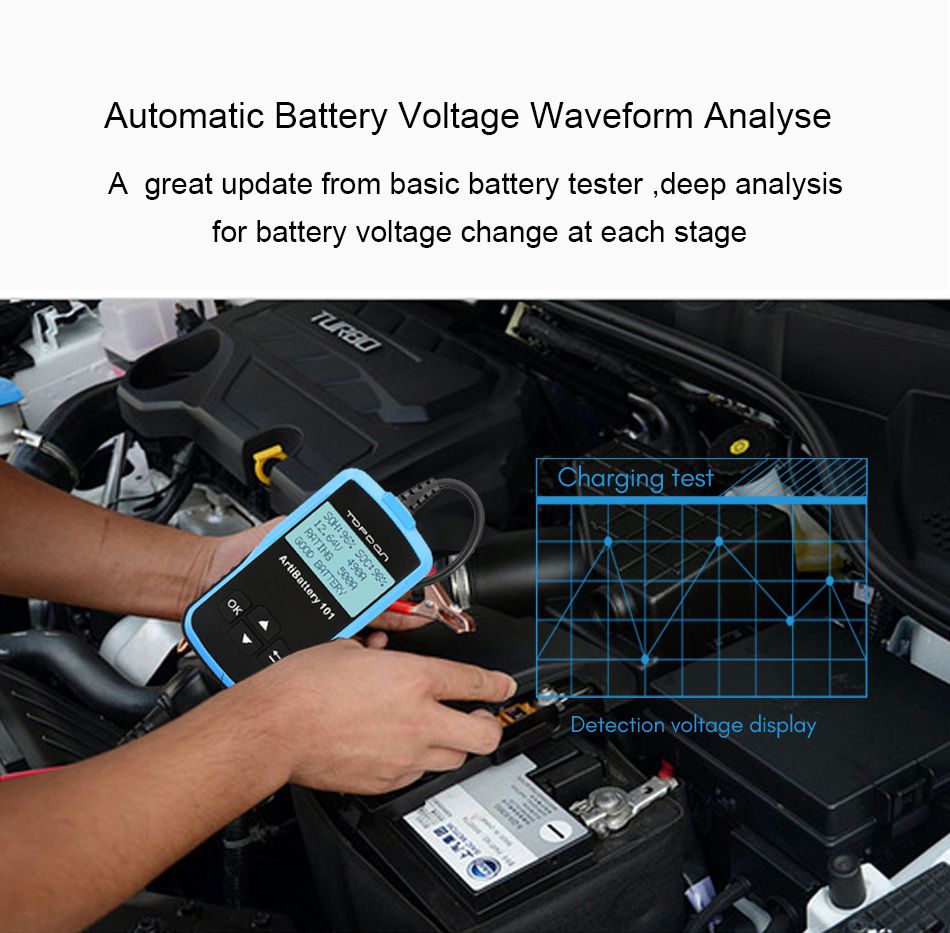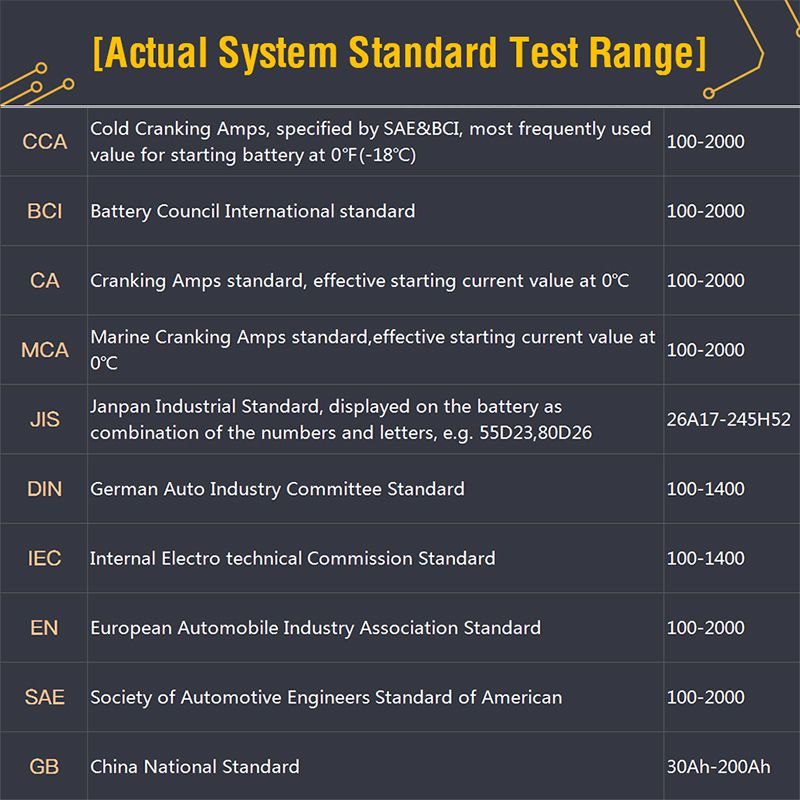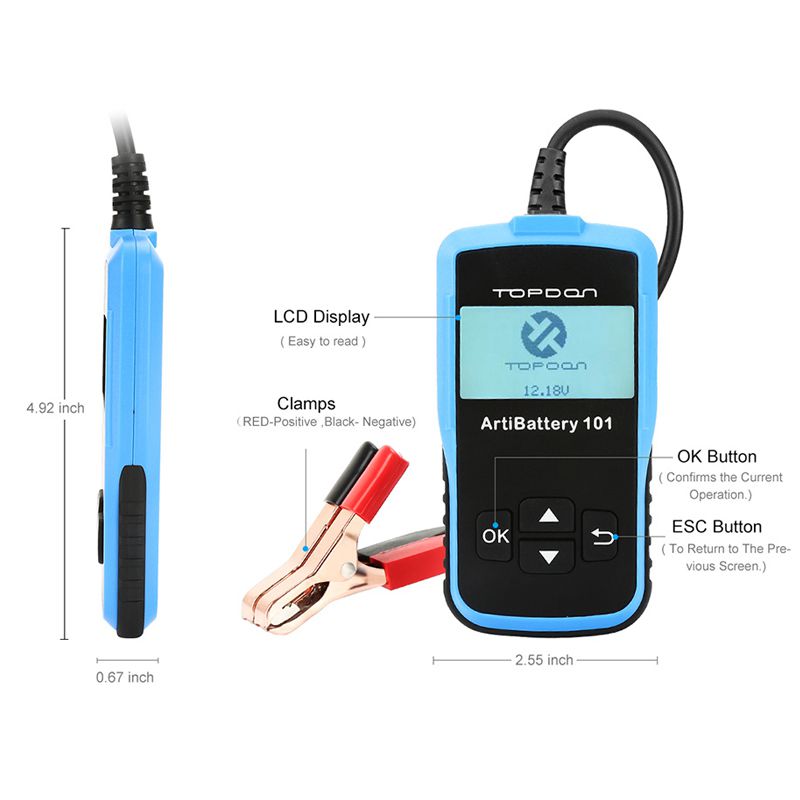 Description
TOPDON AB101 Car Battery Tester 12V Voltage Battery Test Automotive Charger Analyzer 2000CCA Car Cranking Charging Circut Tester
Language Support:

Description:
ArtiBattery 101, adopting the advanced conductance testing technology, is to help mechanics find the problem easily, quickly and accurately; testing cranking, charging, and common fault for all automotive cranking lead acid battery including ordinary lead acid battery, gel battery, AGM flat plate and spiral battery.to analyze the battery healthy status to calculate the actual cold cranking, capability of the battery and the aging extent, which provide reliable analysis evidence for the test and maintenance of the battery.
Specification:
Material: ABS plastic, silicone buttons
Screen: 128*64 LCD Display,
Size: 125.5 * 65.5 * 19 mm,
Weight: 210 g
1) Output voltage: 9-16VDC;
2) Working current: 40mA/12V;
3) Power: 0.5W;
4) Operating temperature: 0-50°C;
5) Storage temperature: -20-+70°C;
6) Working humidity:≤80%;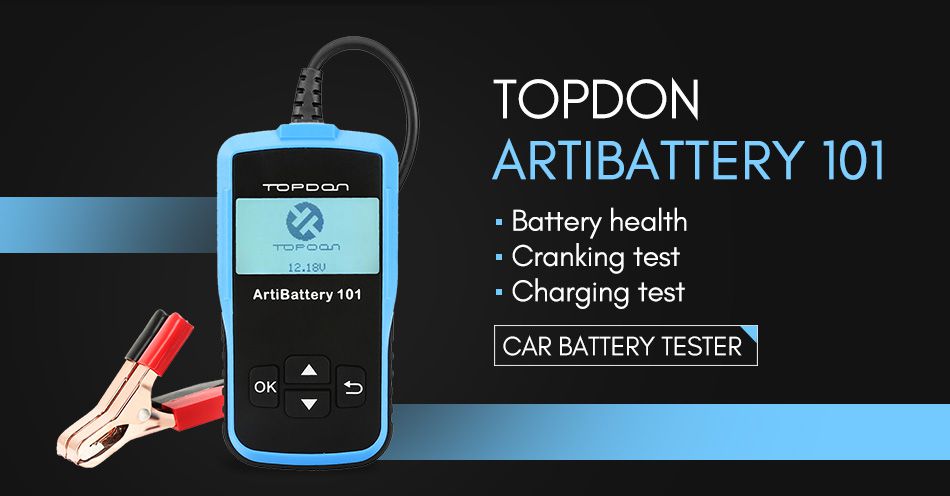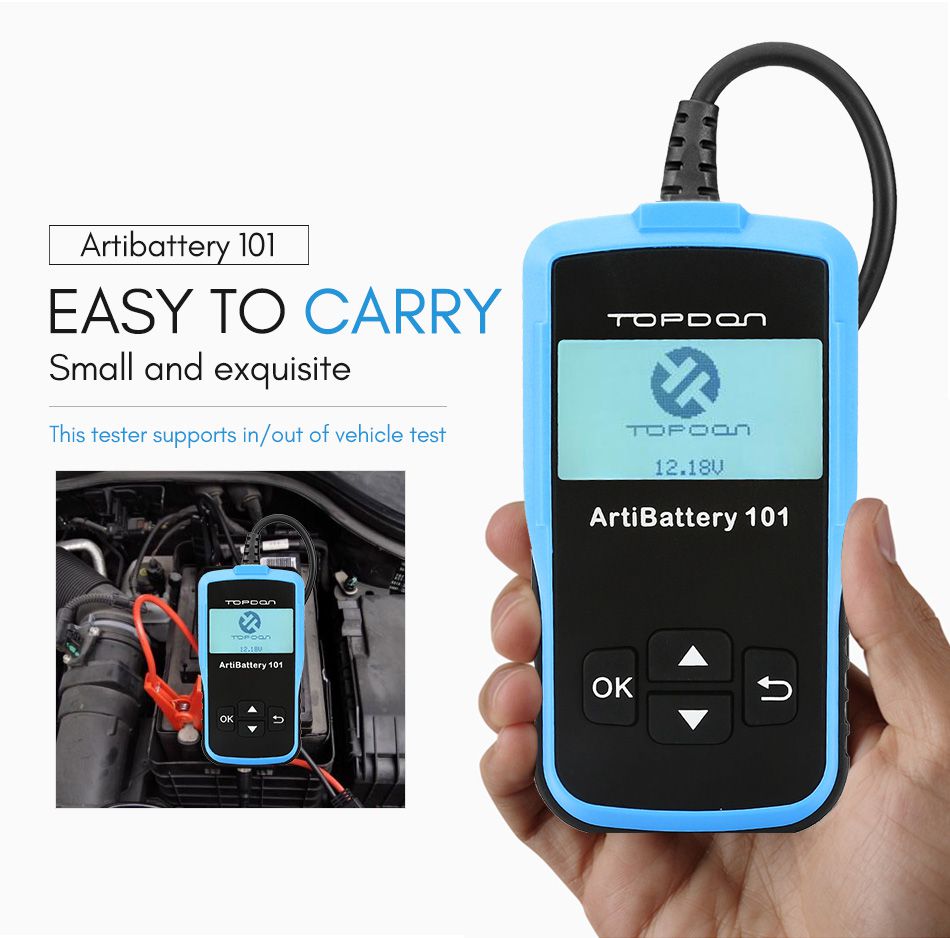 12V Car Circuit Tester Function
Identify battery status Good or Replace Check Battery Capacity - Cold Cranking Amps (CCA), DIN, EN and IEC information relative to battery rating. Check Internal resistance value (m) Display Life in percentage (%) Battery Cranking Test, load test Battery Charging Test, Ripple Test Battery Health Test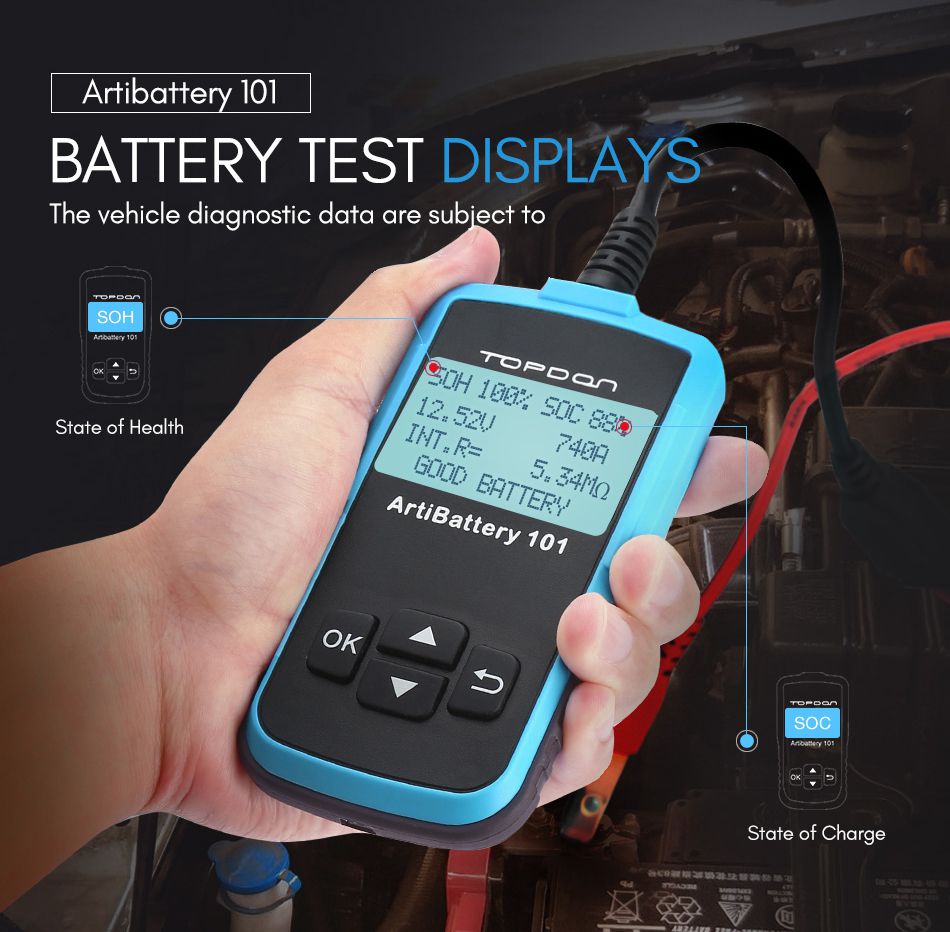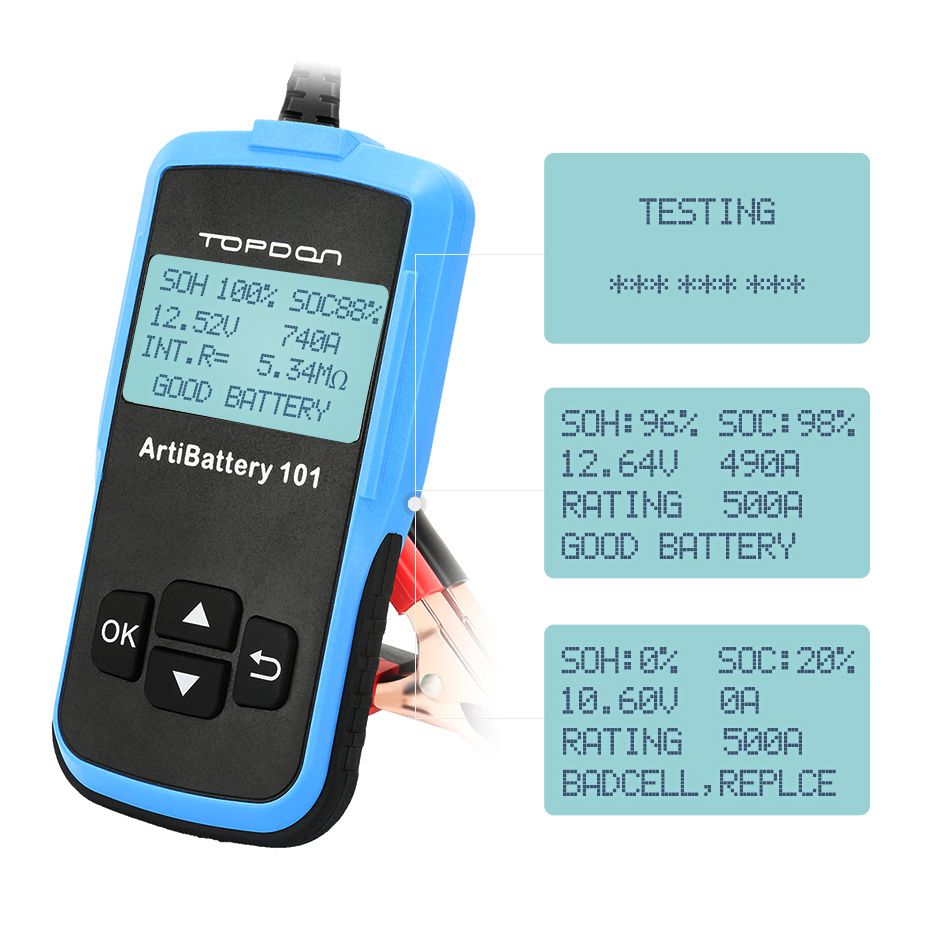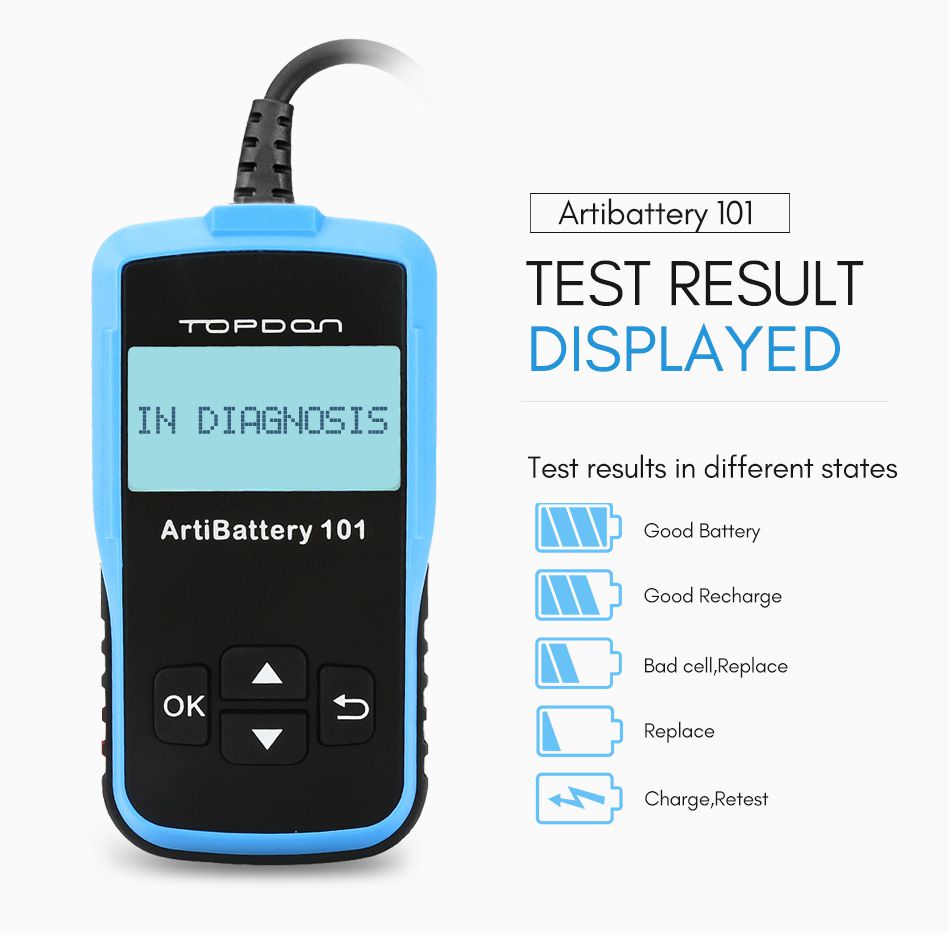 Cranking Test:
1). Entering cranking test and starting the engine as prompted, tester will automatically complete the test;
2). The tester will display the result including actual cranking voltage and actual cranking time;
3). If cranking voltage value is lower than 9.6V, the cranking system is regarded as abnormal;
4). If cranking voltage value is higher than 9.6V, the cranking system is OK.
5).When cranking test is abnormal, battery test result will also be displayed at the same time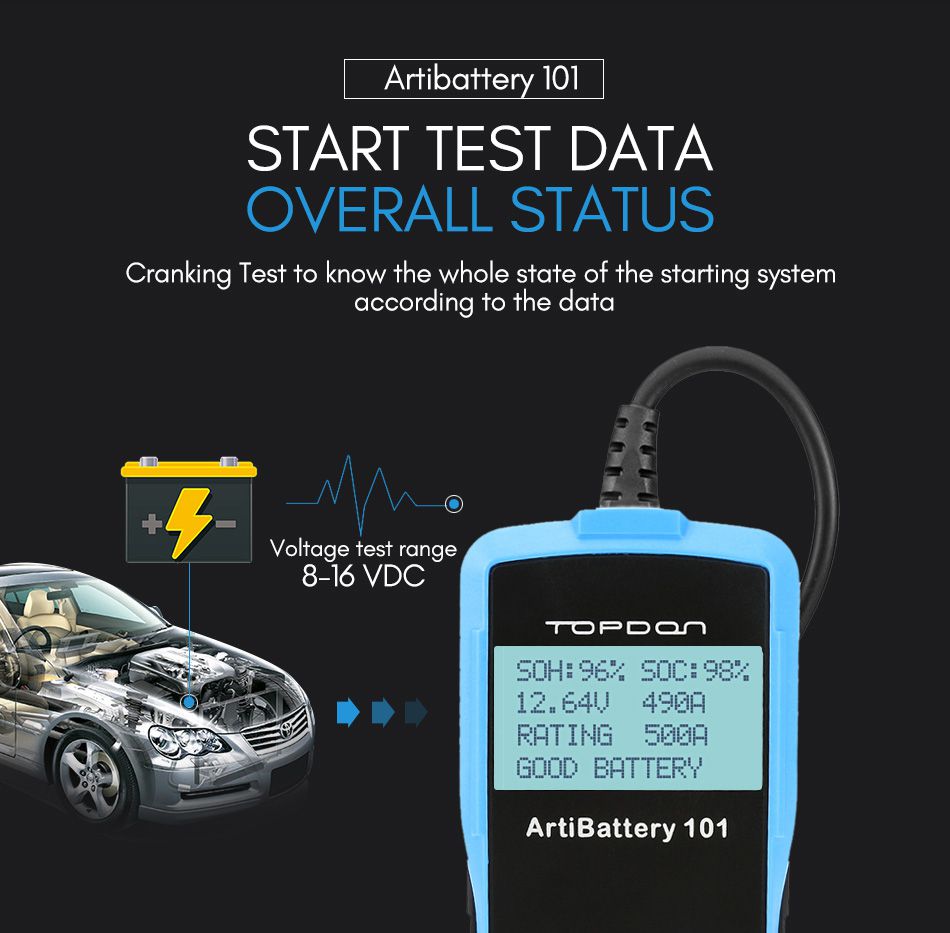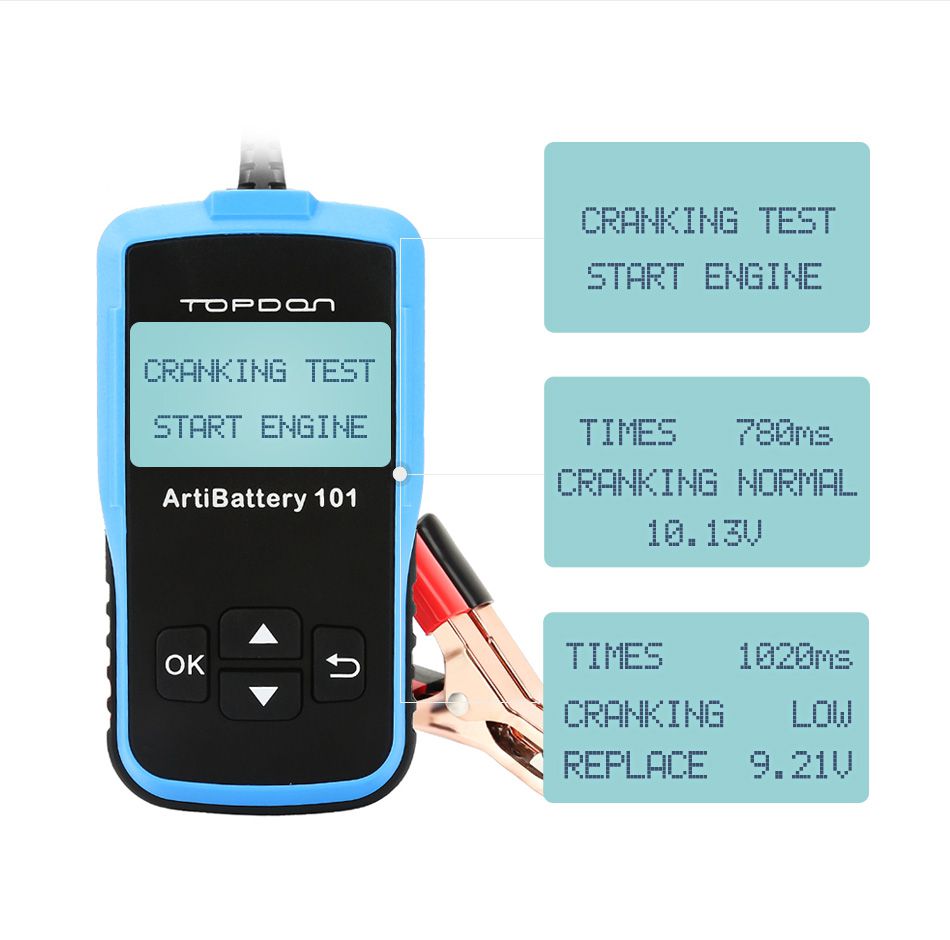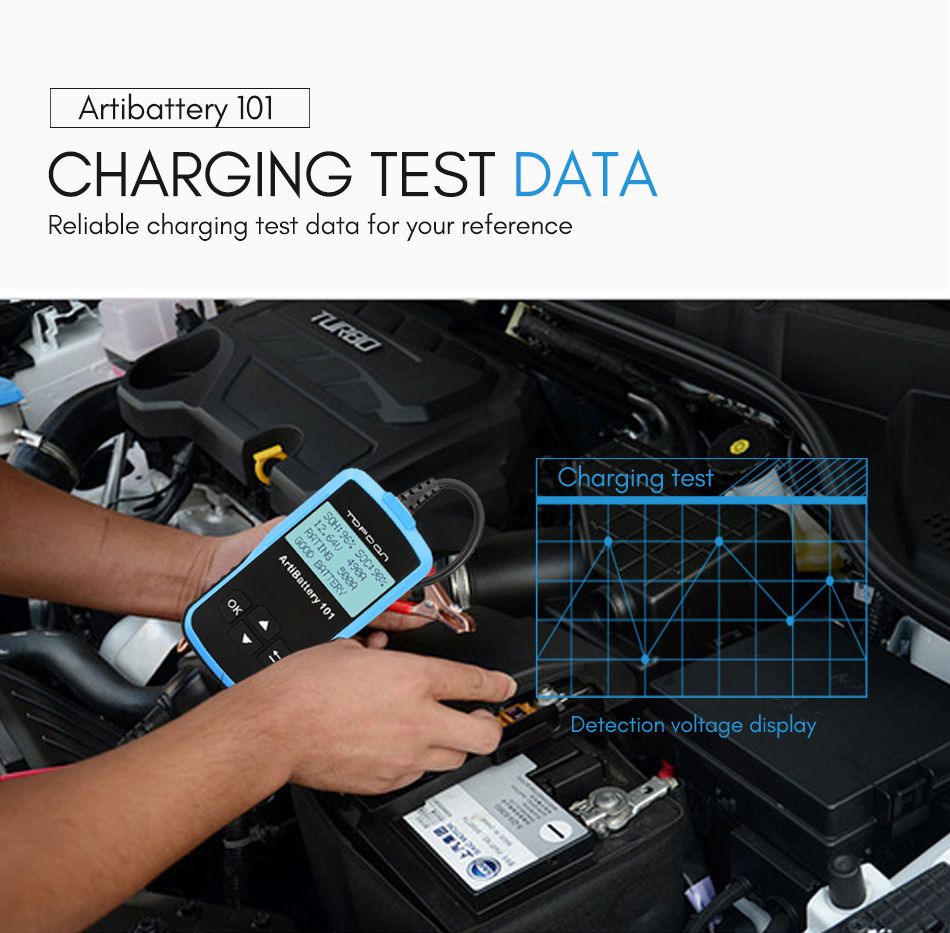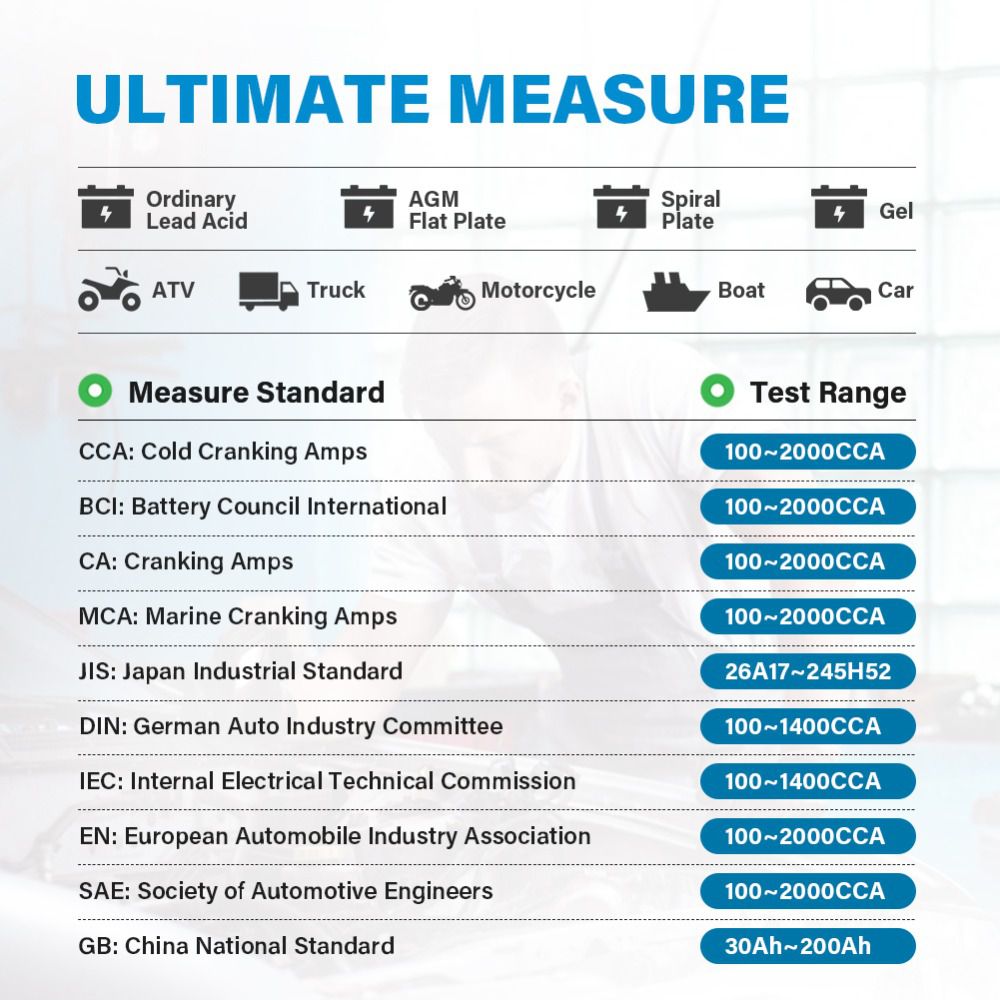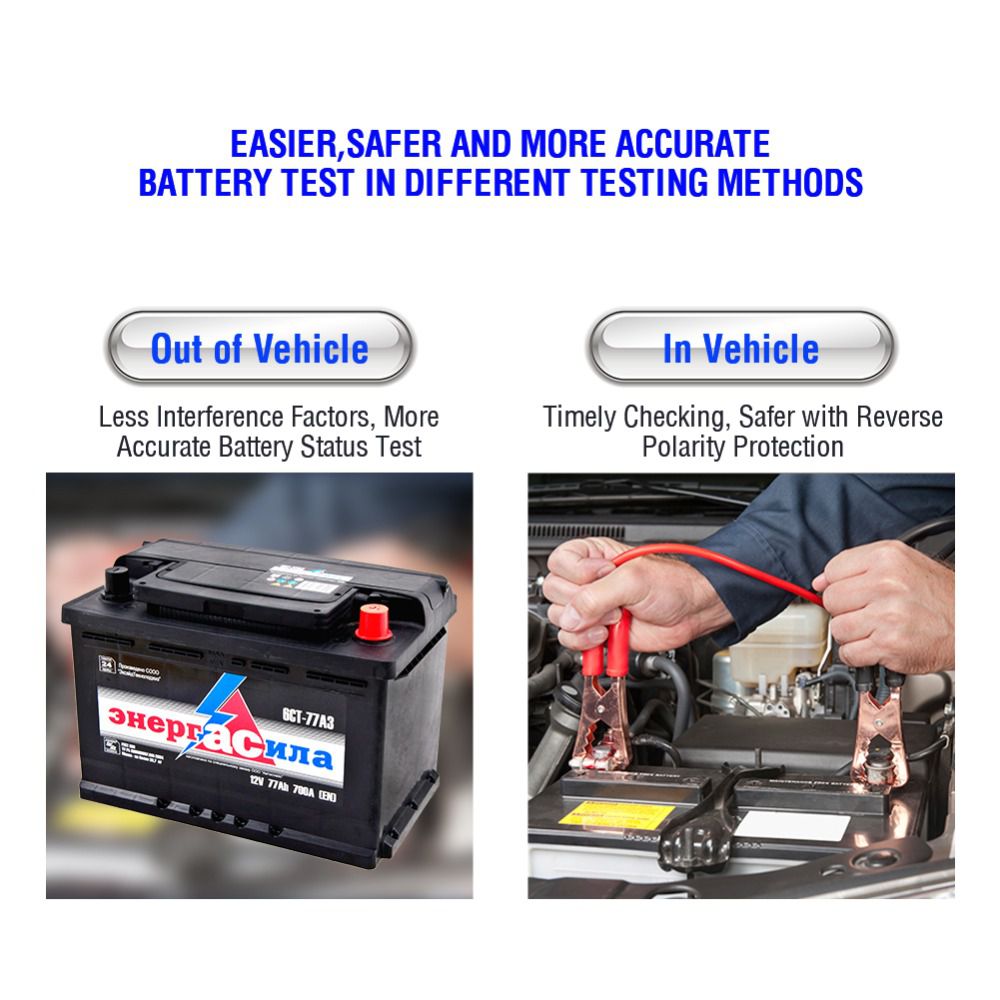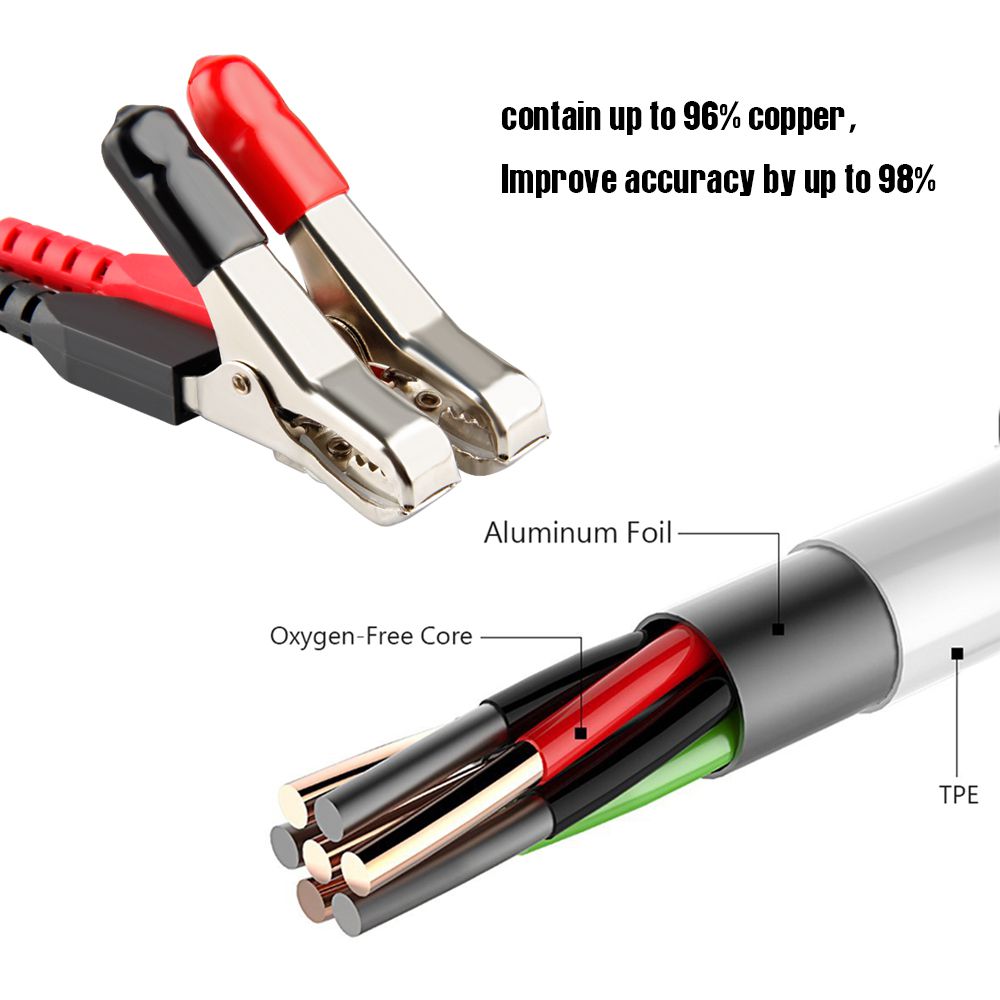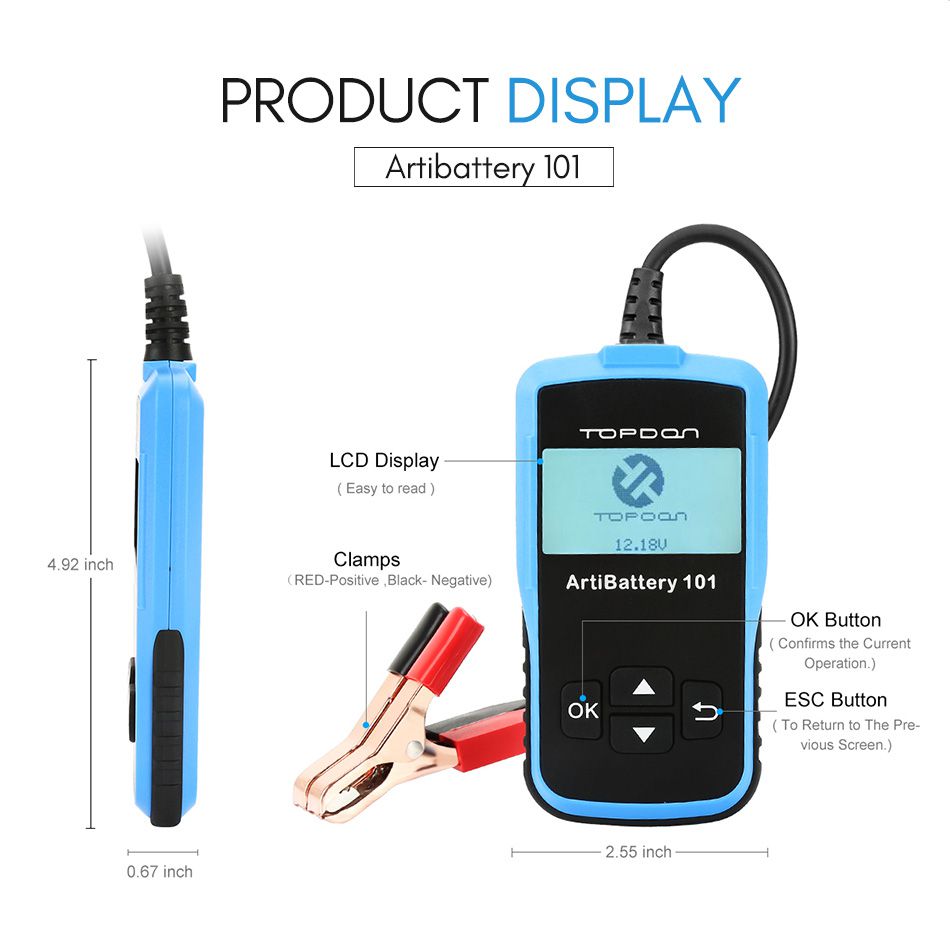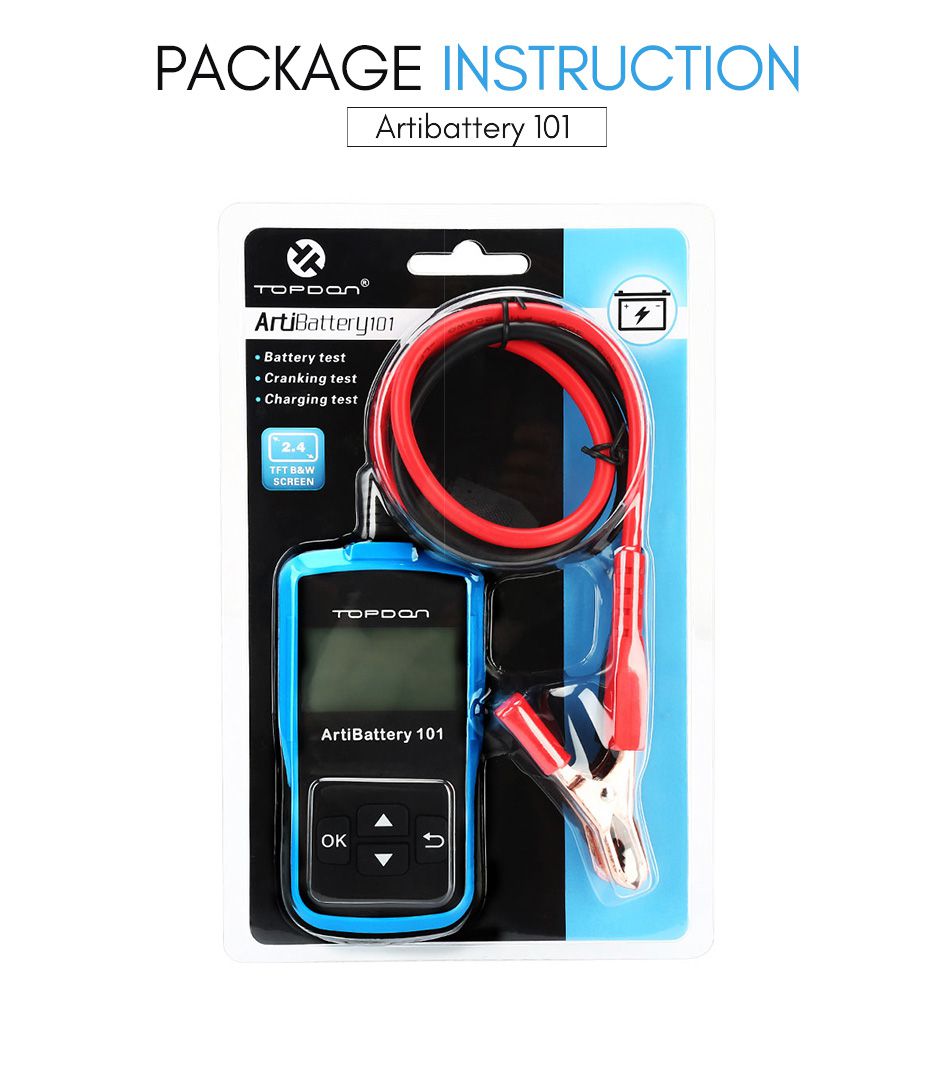 Previous: TOPDON AL300 OBD2 Scanner OBDII Code Reader Car Diagnostic Tool OBD2 Automotive Scanner Engine Analyzer Auto Scan Tool PK ELM327
Next: Medical Tensiome English Voice Cuff Wrist Sphygmomanometer Blood Presure Meter Monitor Heart Rate Pulse Portable Tonomete